Hello, Fellow Hunter
My name is Mike Fellon, creator of Scopes Reviews and the biggest hunting hothead in the Lone Star State. I've always been fascinated by the attention, dedication, and focus associated with hunting (family heirloom), and that's why I decided to dedicate my career and life to it.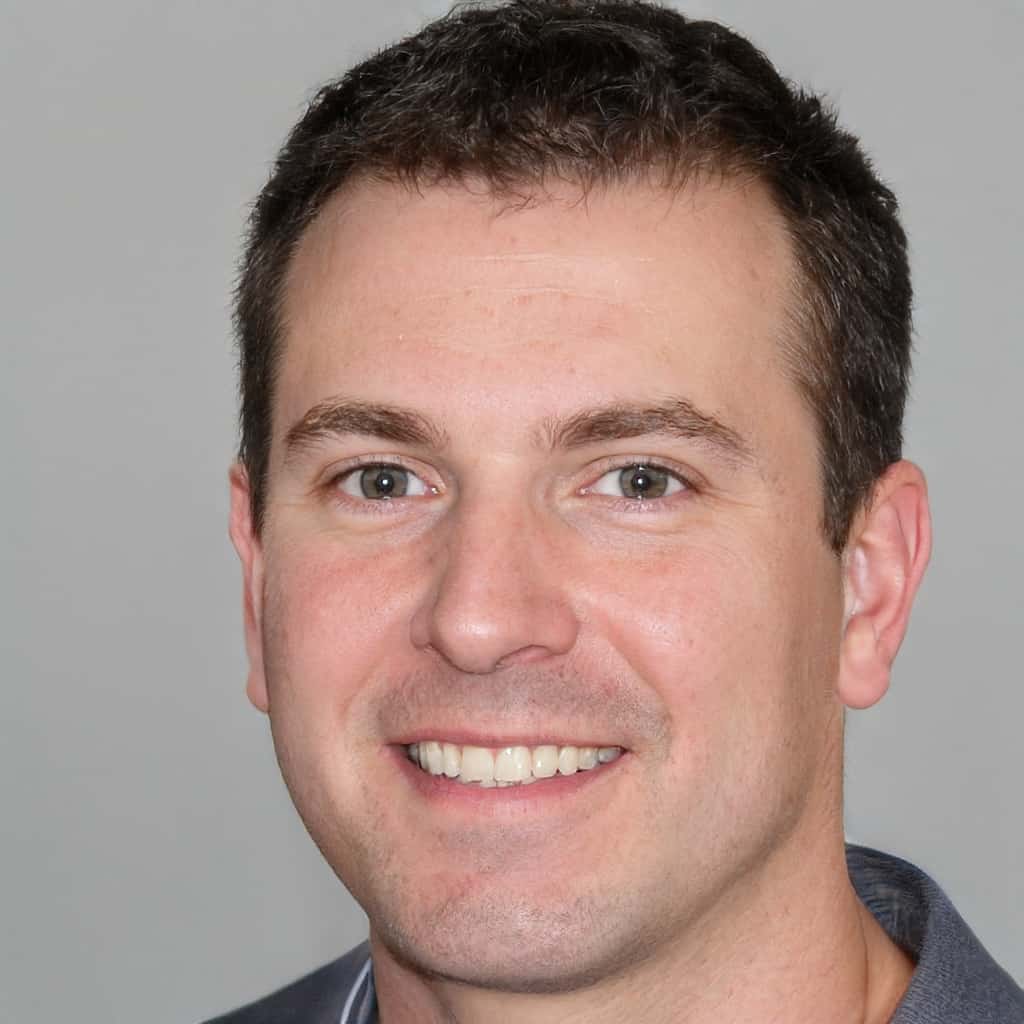 However, you need the right rifle to hunt properly, and no hunting rifle is complete without an appropriate scope. This is why I decided to create Scopes Reviews. To provide my fellow hunters with all the information they need to get the best scopes for the best hunting experience.
I can't even count how much I've spent on scopes and how many of them I have tested (for now). What I can say is that having tested all of them, I know that many of the products you see online are total rubbish. My guides will ensure you only hunt with the best scopes, that I can assure you.
You can read more about me here.
Why Trust Scopes Reviews?
Simple. I buy and personally test every scope I review.
Every review I've written and will ever write is honest and hundred percent unbiased. I don't accept any paid reviews from manufacturers or include product placements. If a scope wants to gain my trust, it has to first earn it.
I've never and never will give a positive review to a manufacturer or scope without having tested it first. All the reviews and buying guides you find on my site are thoroughly researched and tested.
And frankly, even if someone paid me for a review, I still wouldn't guarantee a positive review.
I'm committed to providing my readers only with tried and tested information. That's why I created my site in the first place, and nothing will ever change my attitude. 
Why? Because I wouldn't want to buy a supposedly top-quality scope that turns out to be rubbish. I value my readers' time and money because I know first-hand how expensive scopes can get and how vital they are when it comes to hunting.
That is why all my reviews are unbiased, exposing the good, the bad, and the ugly of every scope I get my hands on.
How Do I Review Rifle Scopes?
Every scope that I purchase and review needs to go through a scrutinized test before I decide whether to recommend it.
How do I test my scopes? The process takes a few steps, which are:
First, I look at the packaging, but not whether I like the design, but whether the scope is well protected.
The next step is reading the manual. It's vital for me (and you) to understand how to use the scope properly.
After reading the manual, I take out the scope and check how it looks and how much it weighs.
After the initial eye test, I mount the scope onto the rifle following the manufacturer's instructions.
When mounted, I sight in the scope to check how many bullets it takes to zero.
Once I sight in the scope, I try it out, shooting from different ranges. While at it, I try to move the scope around to assure it stays at zero.
I also try to test how the scope reacts in various situations and conditions.
Once I'm done with my tests, I write down my initial thoughts about the scope. What I liked and disliked about it, any fun features I enjoyed using, etc.
Also, while I don't believe scopes are something you should try to save your money on, the price does play an important role in my rating. For example, if two scopes offer very similar features and experience, I'd always recommend the one that comes at a lower price.
Once I have all the information I want, I sit down and write my review.
And that would be all about it. However, if you notice any mistake in my review (yes, I can make mistakes) or don't agree with my opinion, feel free to contact me.
What Do I Get Out of It?
Now, while reviewing scope is something I love, I don't do it for free. But wait; if my reviews are free, and I don't publish paid reviews, how do I make money?
Simple, through affiliate links.
I'm a participant in the Amazon Affiliate Program, which means I make money by advertising and linking to Amazon. I also participate in the affiliate program from Opticsplanet.com. And frankly, these are the two sites I strongly recommend for your scope purchases (not just because they pay me).
Okay, but how do I make money out of it? The process is quite simple:
You read my comprehensive and entirely free reviews.
You find a scope that interests you and click on my affiliate link that redirects you to the product page.
If you purchase the scope, I get a commission, and you get your top-quality scope. This is a classic example of a win-win situation.
I use the commission to run the site and keep those sweet, honest scope reviews coming.
In other words, it is you who help me share my passion with the world. So, from the bottom of my heart, thank you. I hope you'll enjoy reading my reviews as much as I enjoy writing them.
My Most Popular Articles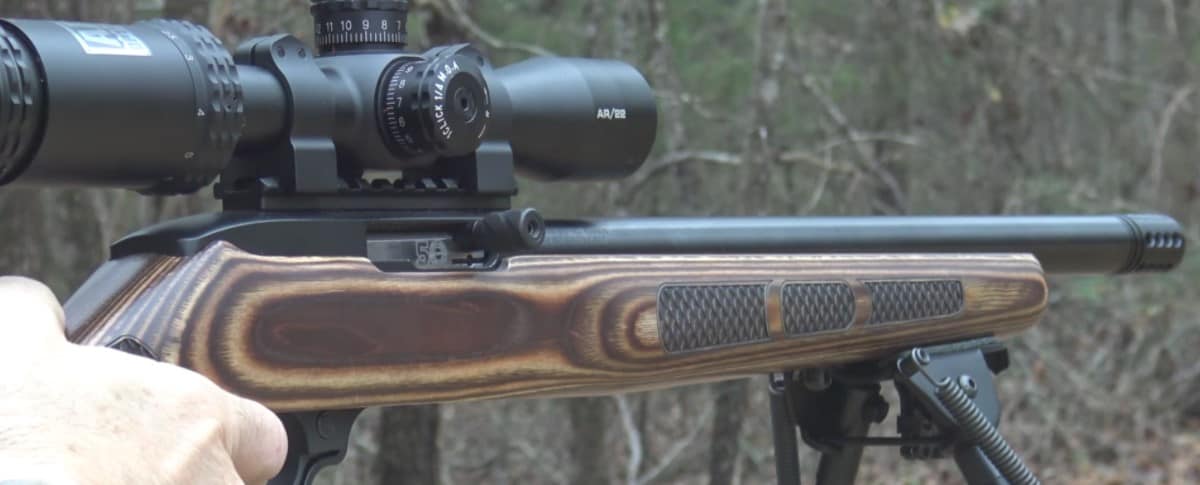 If you have the Ruger 10/22 in your collection, then you can call yourself the proud owner of one of…
The Latest From My Blog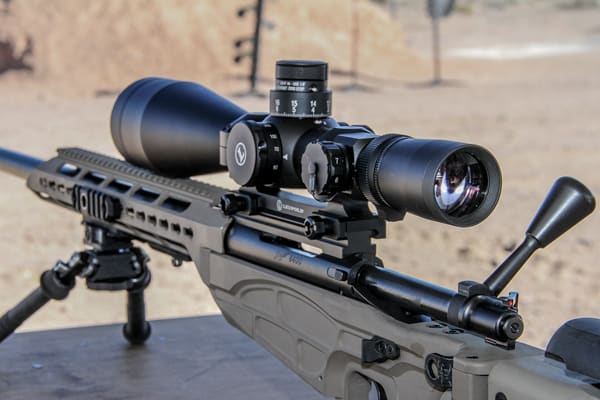 If you're like most people, you probably don't think much about warranties until something goes wrong with your purchase. Then,…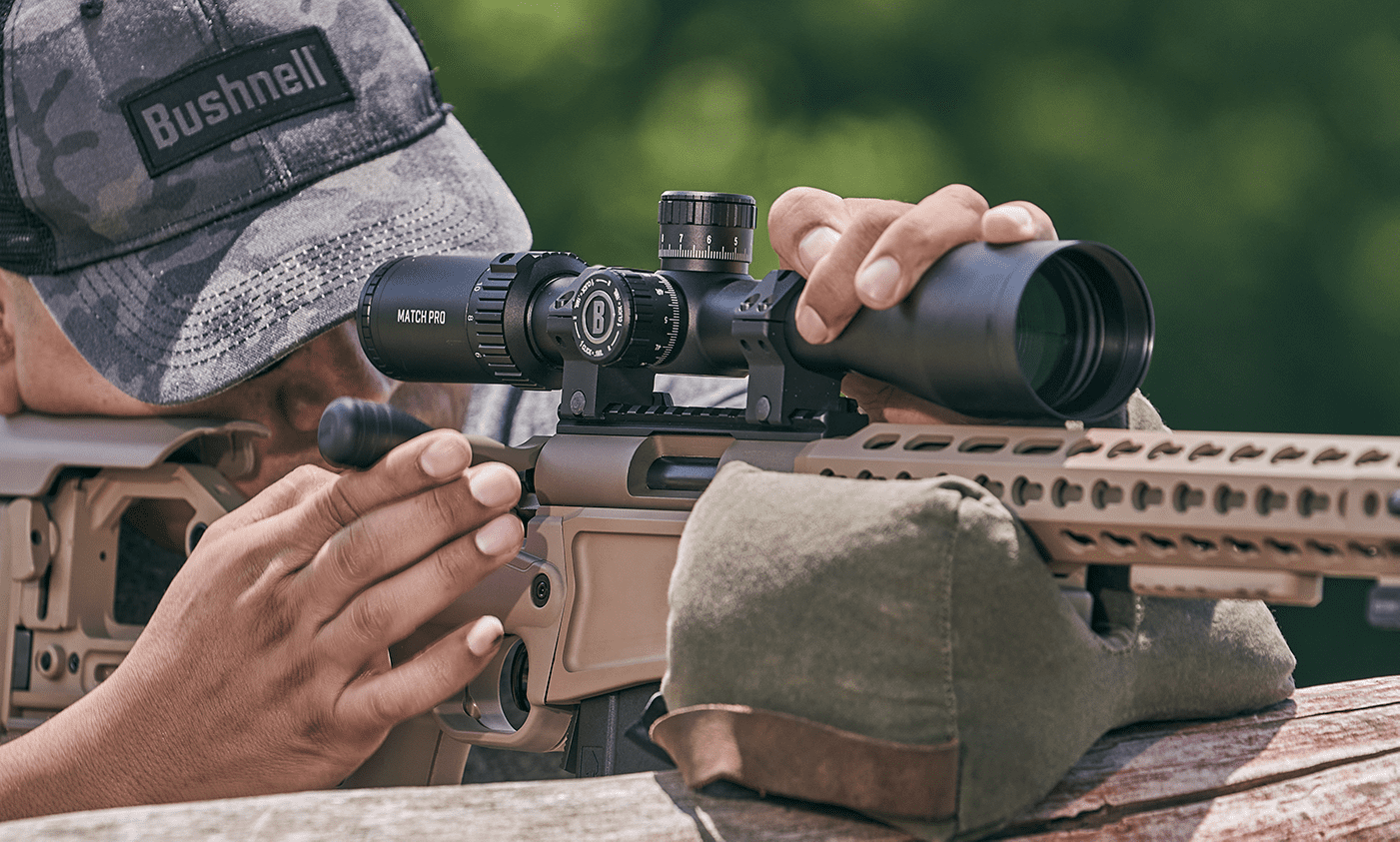 Looking to save some money on your next Bushnell purchase? Look no further than the Bushnell Rebate Program! Bushnell is…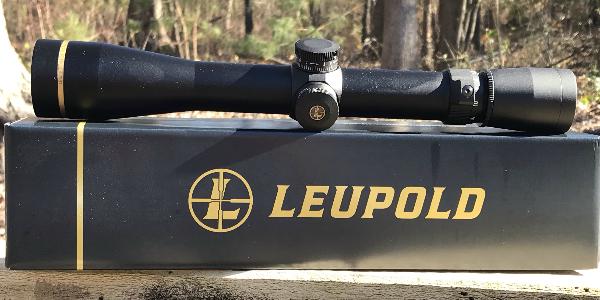 Where are Leupold scopes made? Do you know the company's rich history? Leupold & Stevens, Inc. is a company that…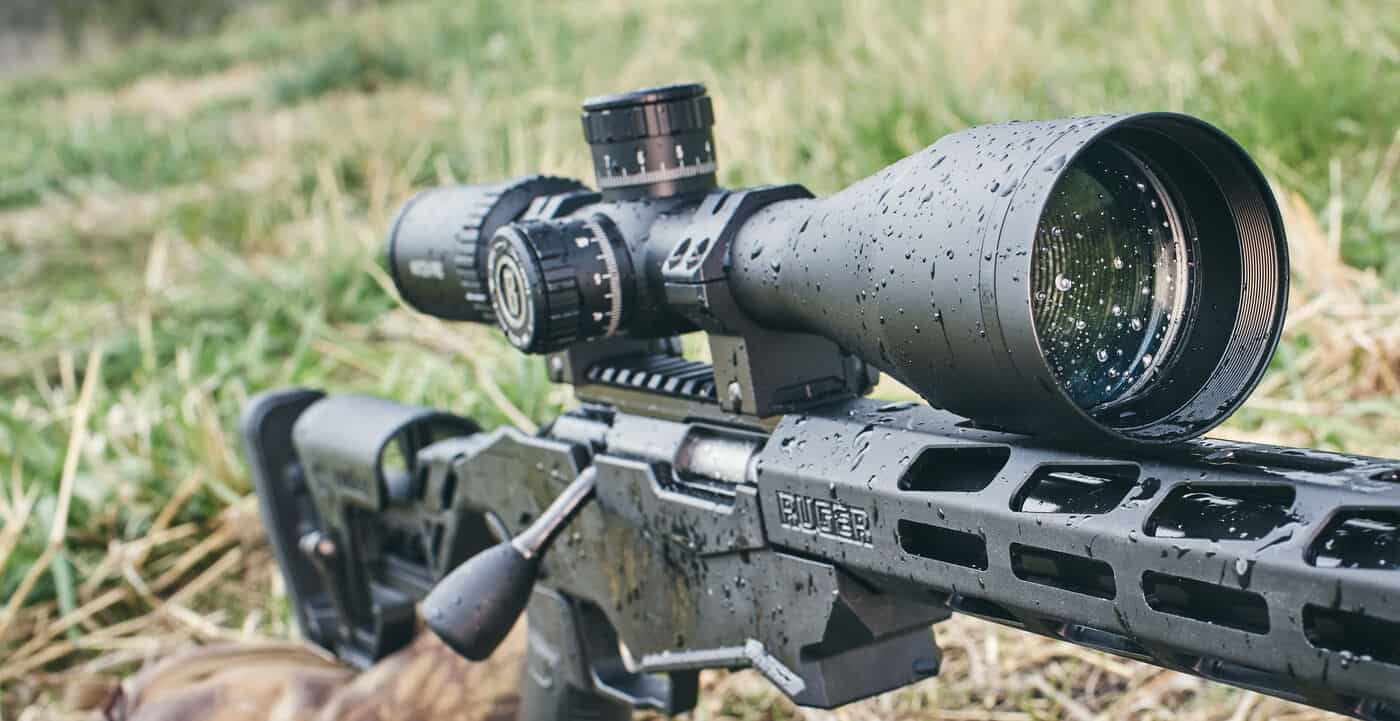 Have you heard of the Bushnell VIP program, open to every military personnel in the United States? If not, this…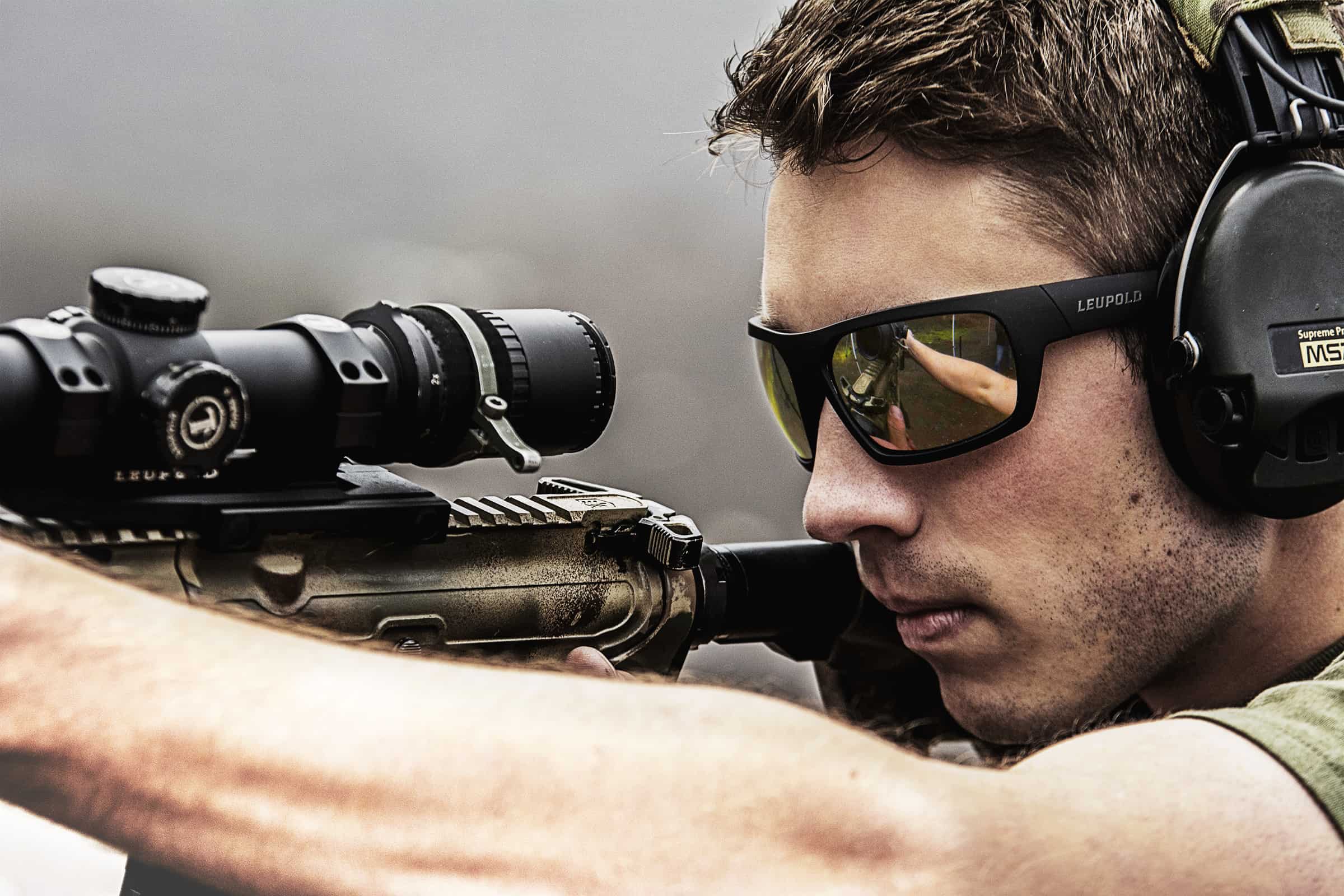 Leupold, one of the most popular brands in quality optics, offers a rebate program worth checking out.  Whether you are…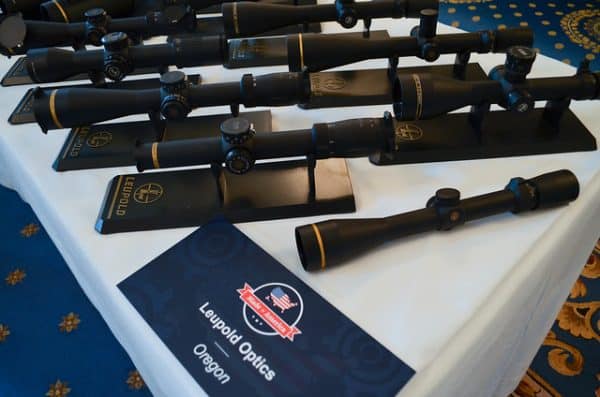 Leupold is known for making high-quality optics, and they are proud to offer a wide variety of discounts on their…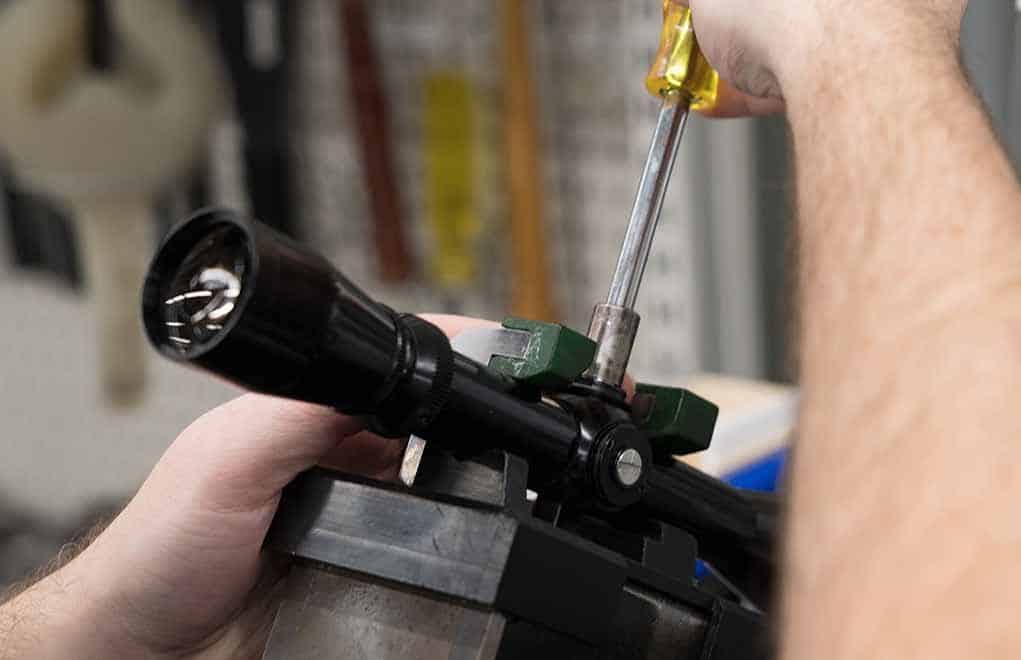 The Leupold name has been inked into the long-standing American tradition of hunting. The company has been making high-quality optics…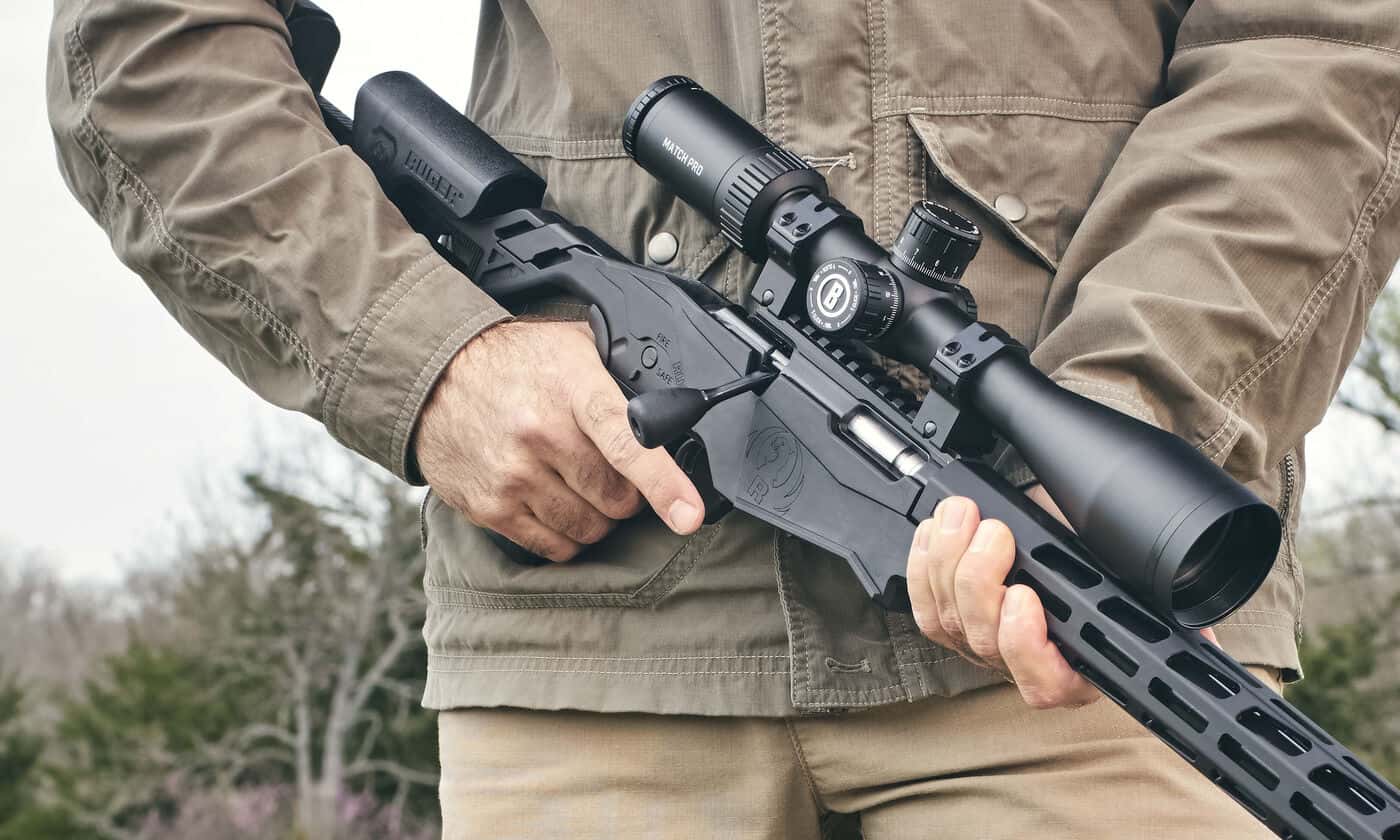 Bushnell discount offers are one of the best ways to get your hands on some of the company's high-quality products…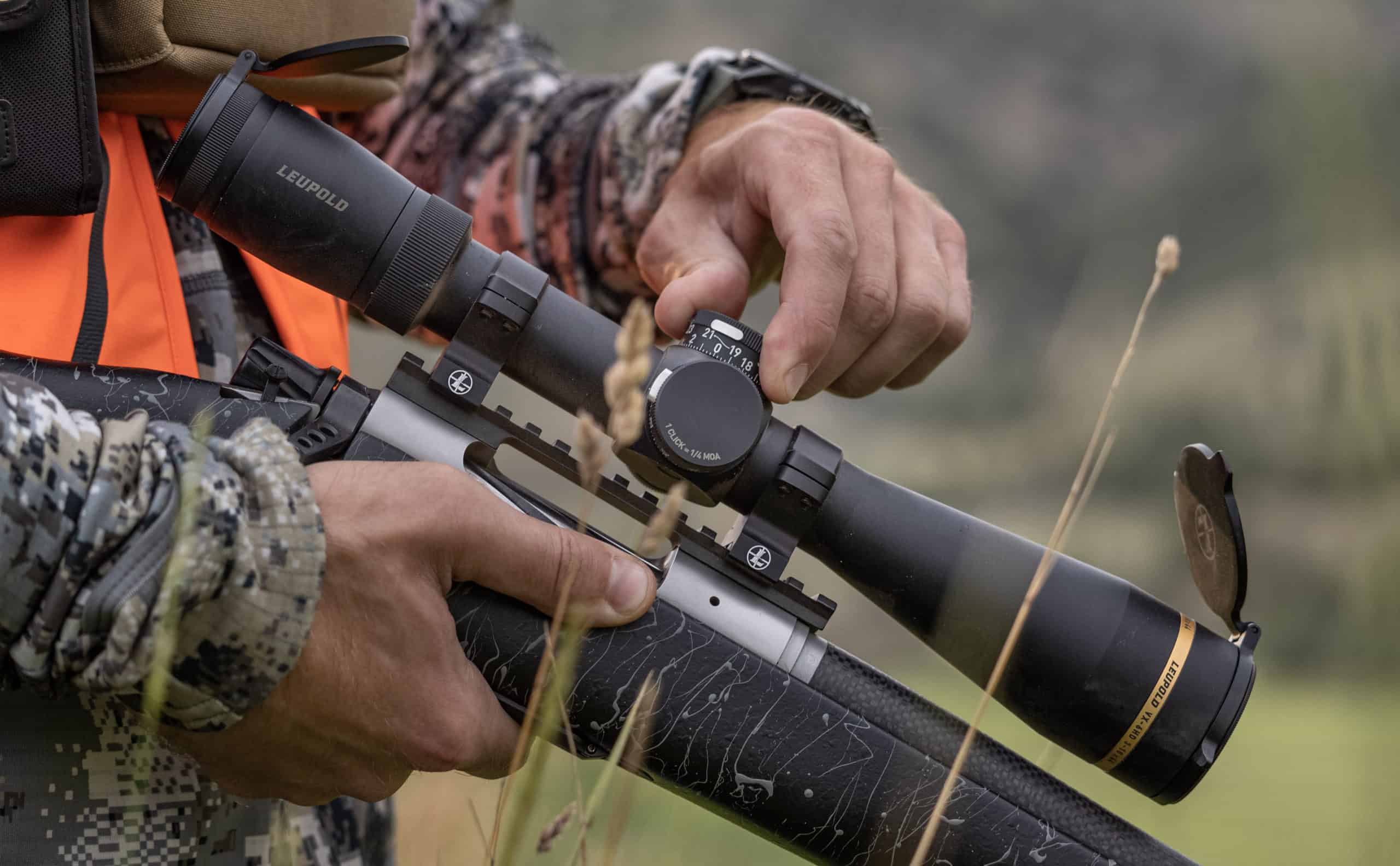 If you're a serious outdoorsman, you know the importance of quality optics. Today, the name Leupold and optics are almost…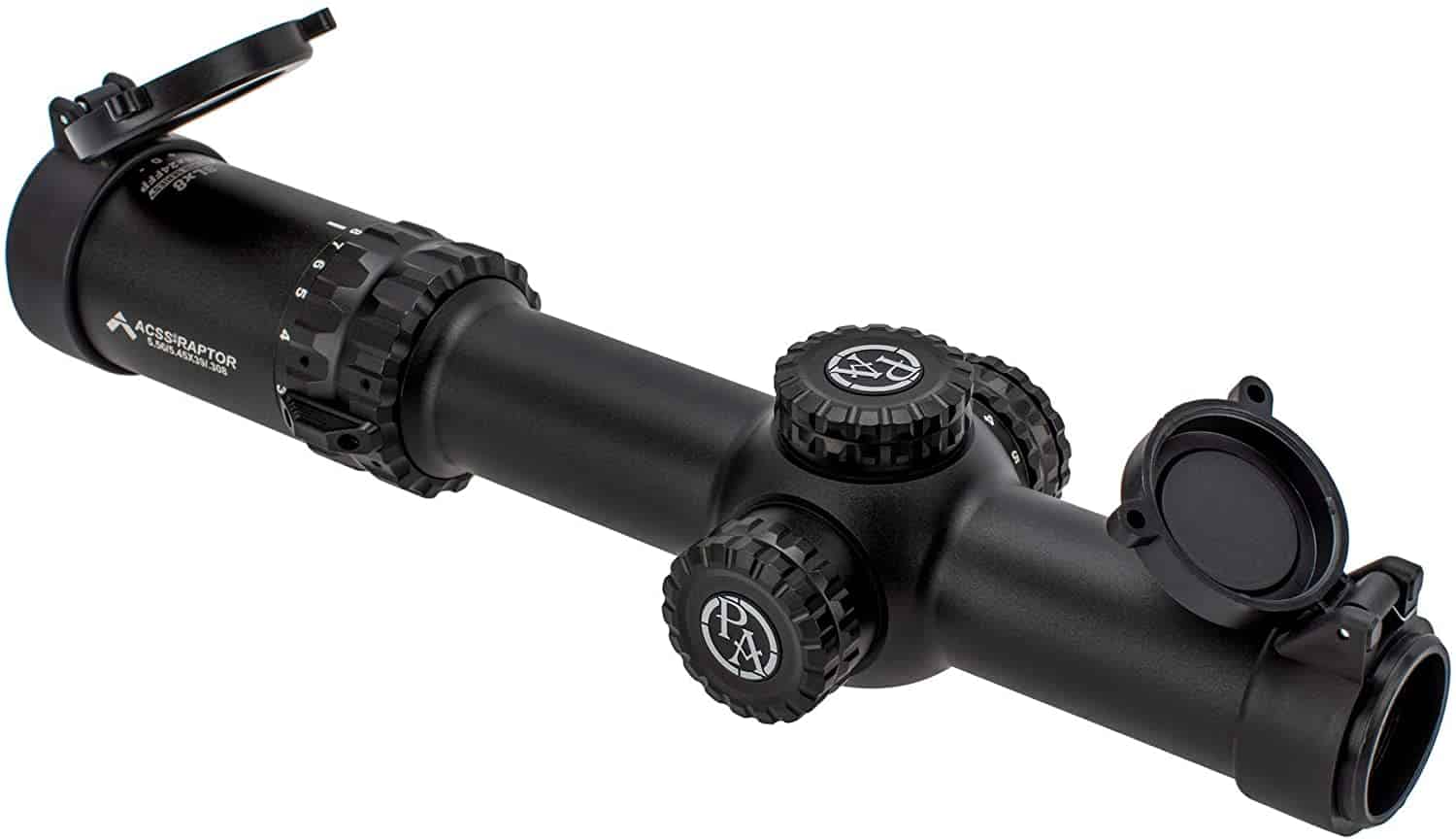 Getting the right scope for your rifle is one of the most vital choices you can make during your build…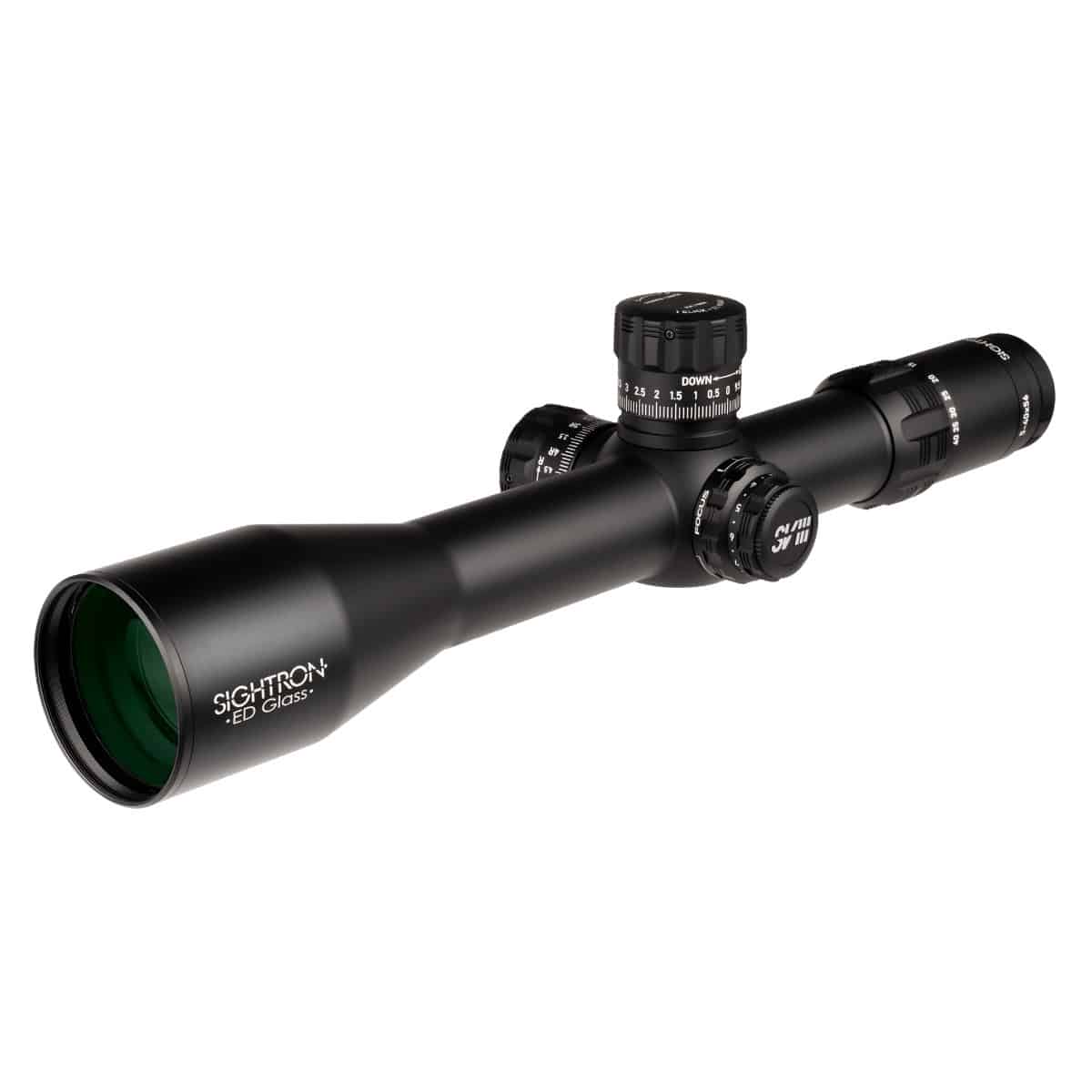 Whether you're looking for entry-level optics, or something a bit more advanced, Sightron has several great options to choose from….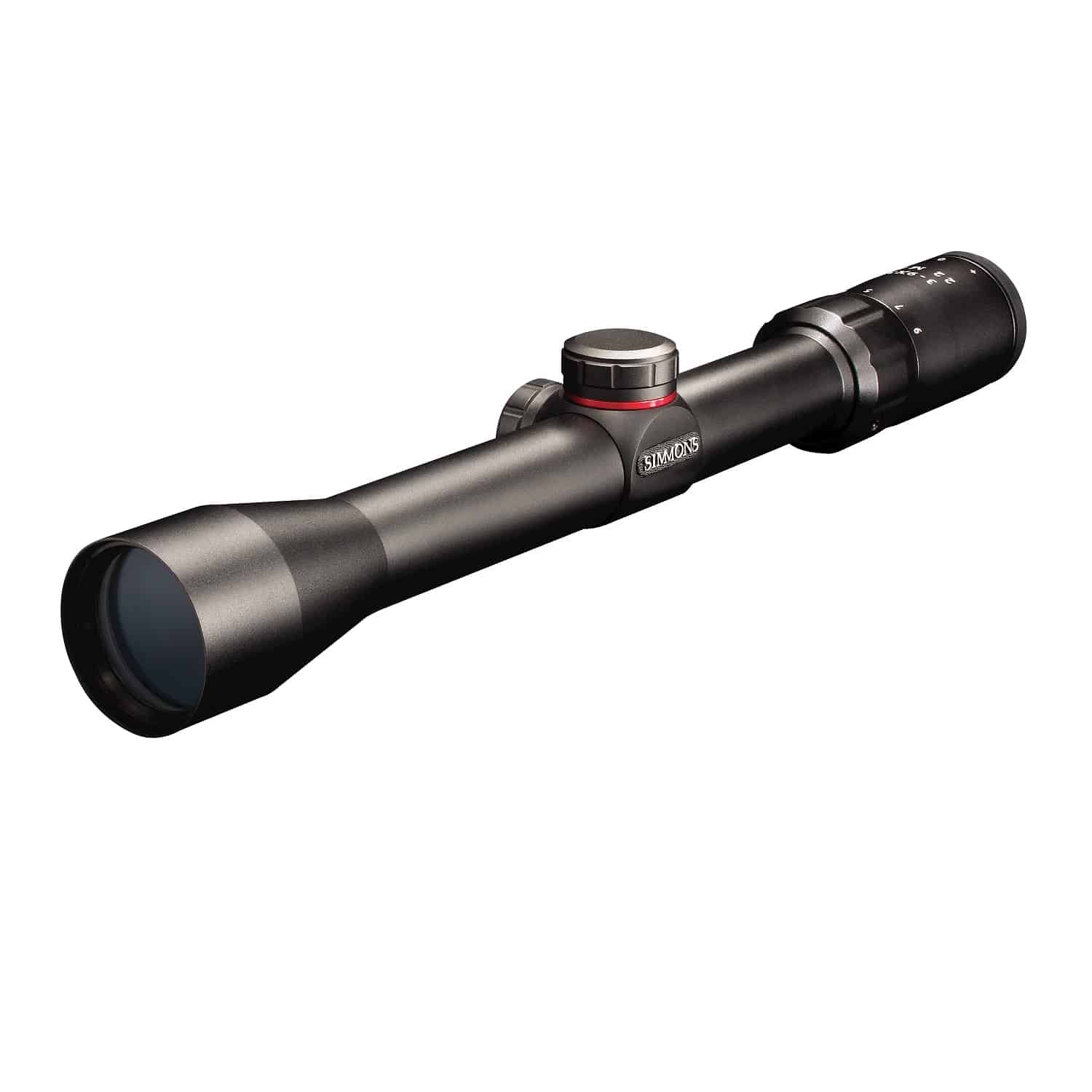 When you're buying a product you plan on using regularly, you want it to be high quality. Often, high quality…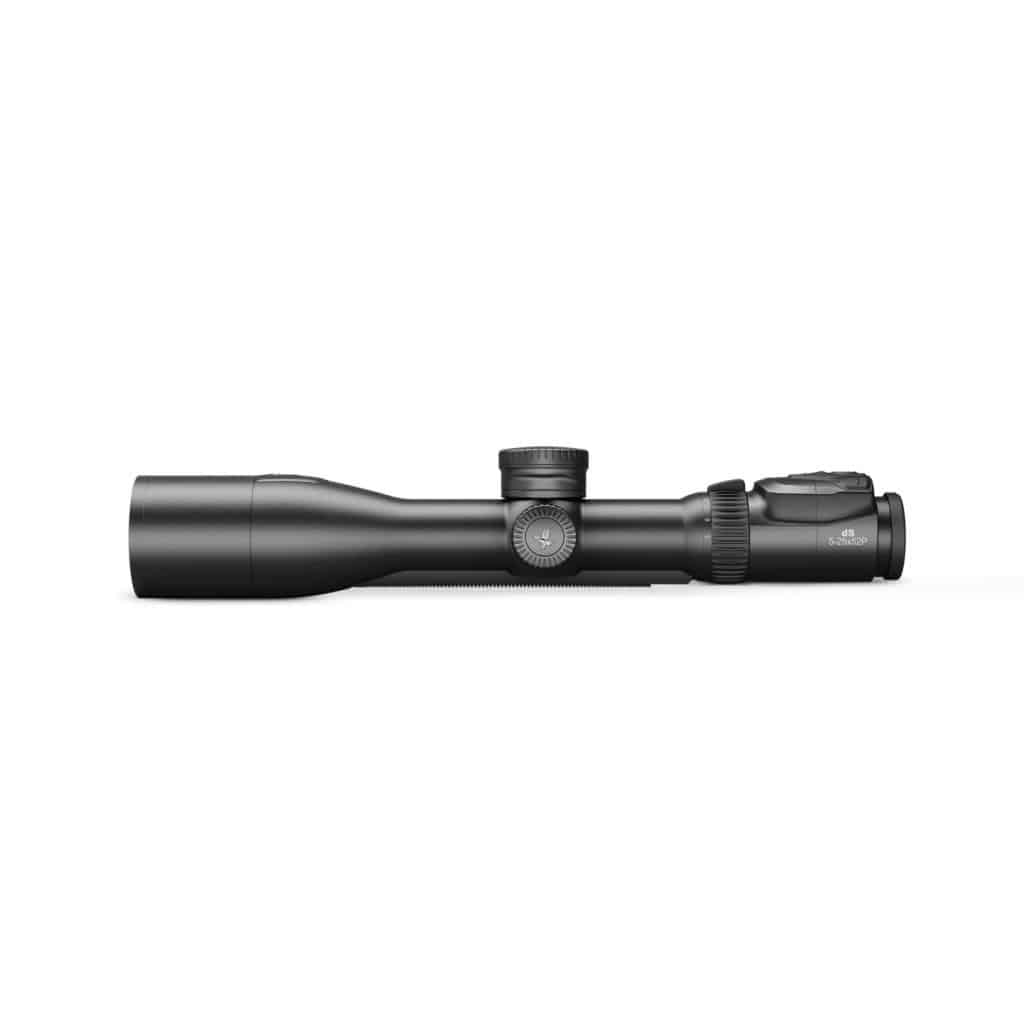 When you're looking to buy a scope for your firearms, much of the debate comes down to where the scope…
My Most Recent Scopes Reviews

Some optics are best for long-distance hunting, while you can tell that others are designed for close-quarters engagements or for…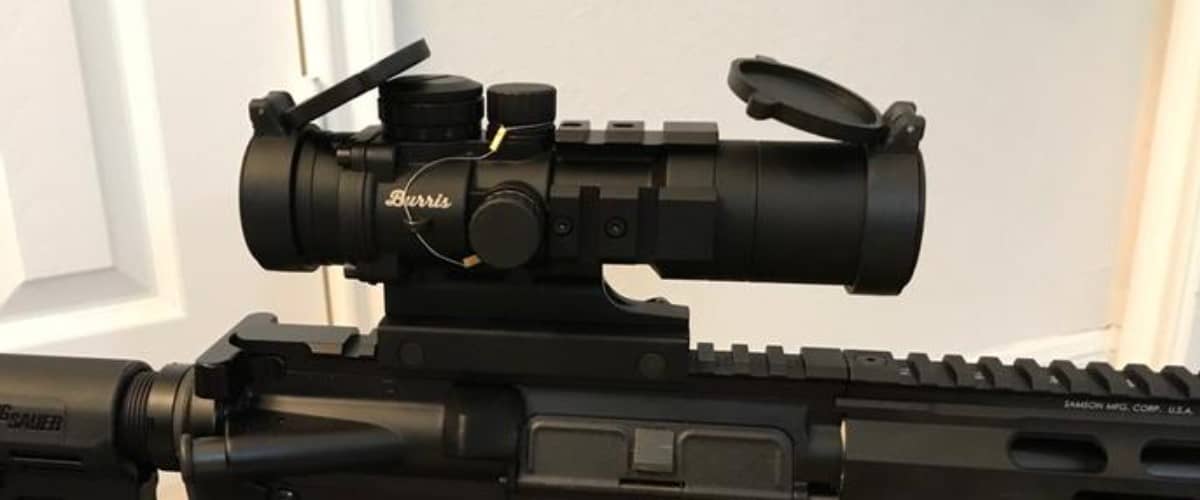 Transitioning to the realm of prism sights can be a game-changer for many shooters, and the Burris AR-536 Prism 5x…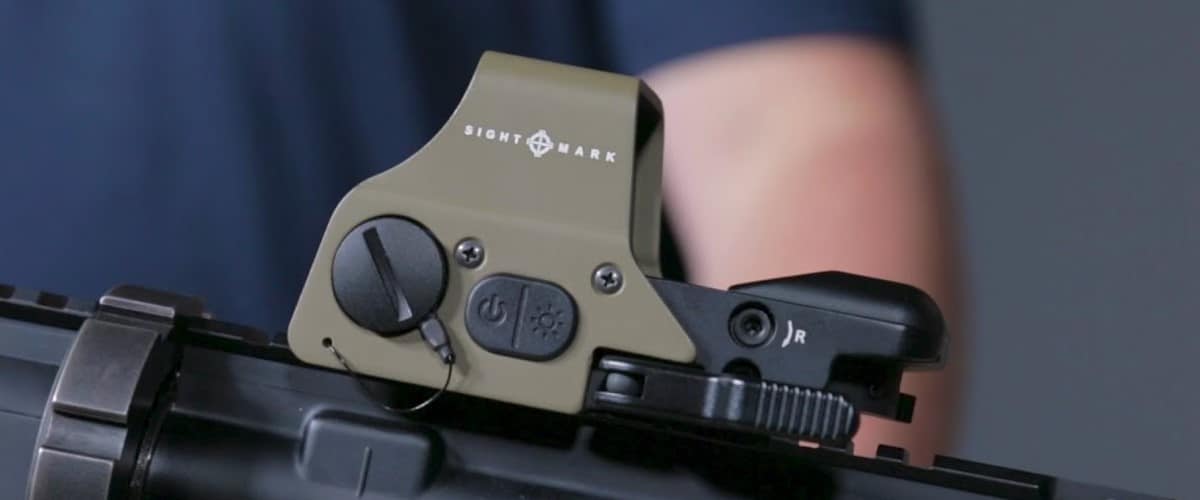 Every so often, you stumble upon a gem like the Sightmark Ultra Shot R-Spec Reflex Sight, a scope that vows…

Vortex's products are always excellent, but their red dot sights aren't as well-known as their longer-range rifle scopes. In this…

Primary Arms is no slouch when it comes to pushing the envelope when it comes to optic development, but their…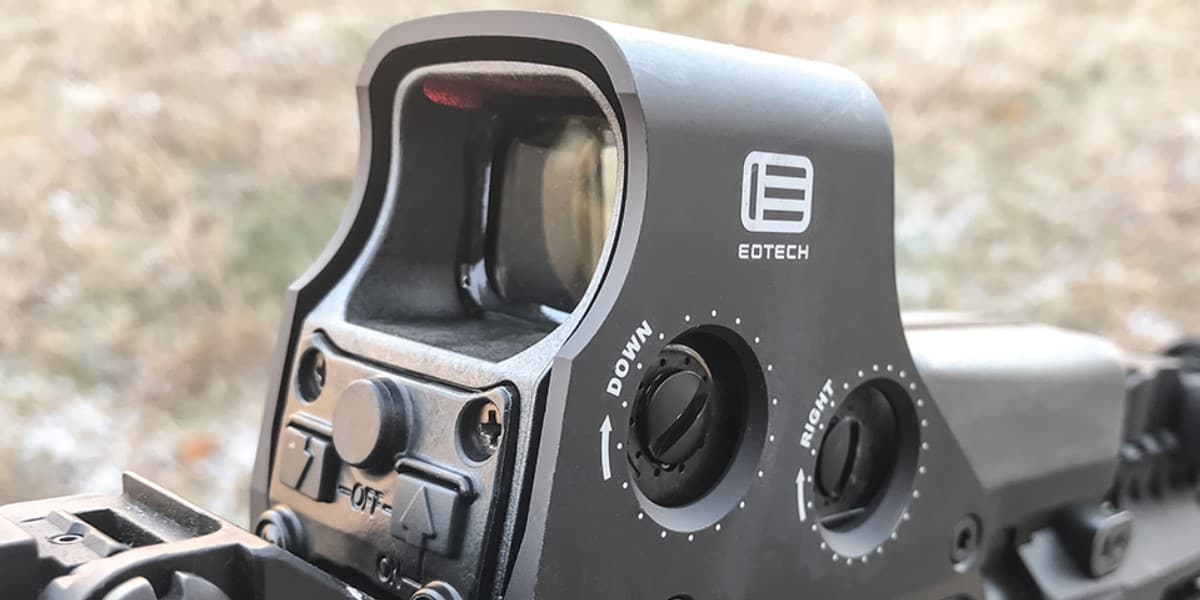 When it comes to swiftly spotting your game or target, nothing beats the efficiency of a holographic sight. The EOTECH…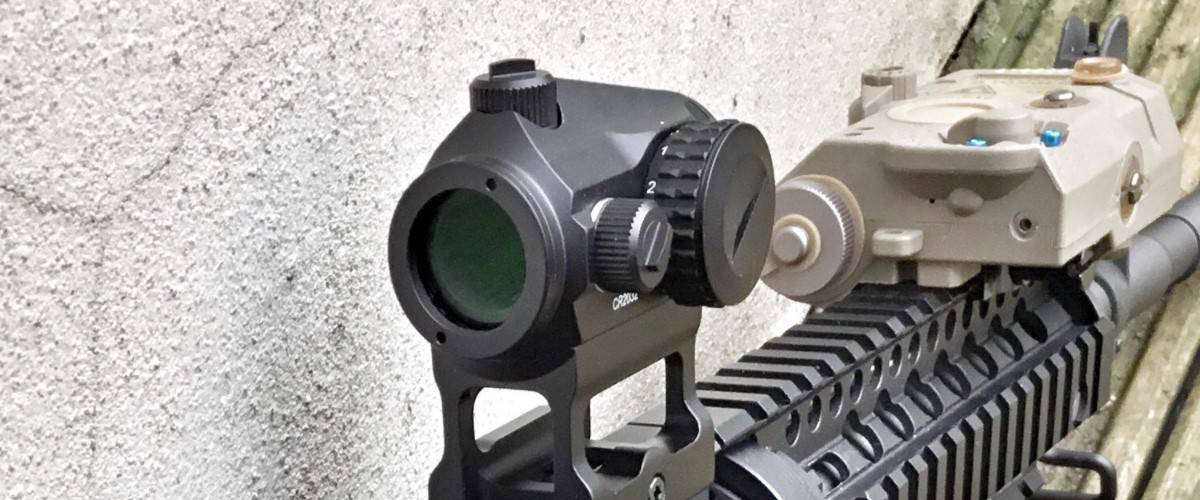 In the quest to find the perfect, simple, red dot sight, the Vortex Crossfire Red Dot Gen 2 caught my…

I'm always pleased to try out another Vortex Crossfire II scope, as this line is well known for its affordability…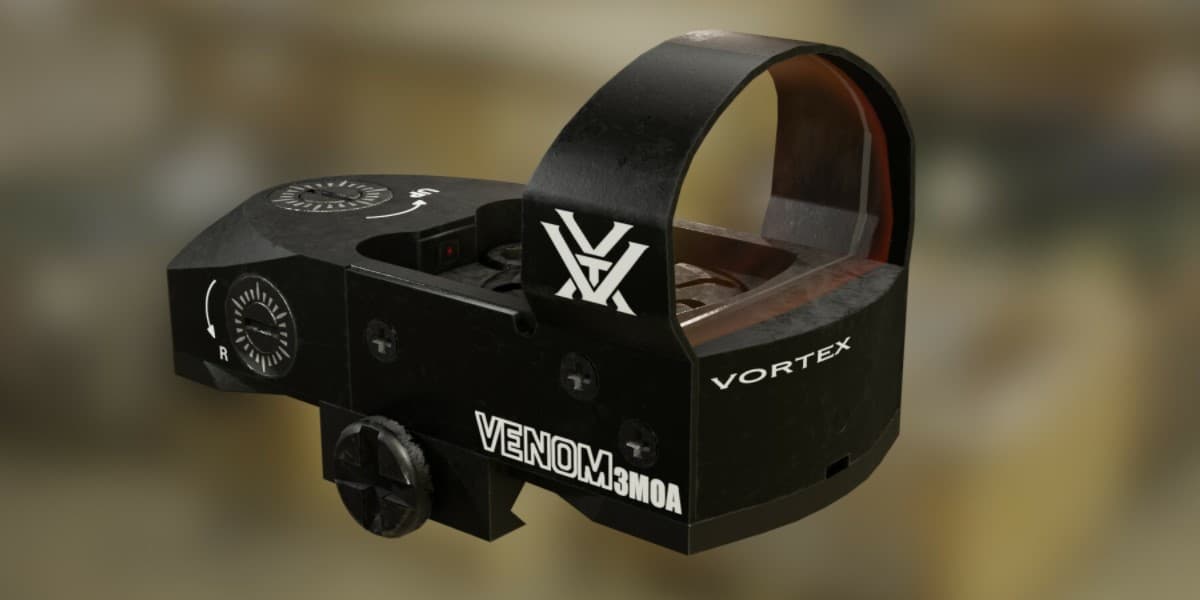 Stepping into the range with the Vortex Venom Red Dot Sight mounted atop my trusty AR-15, I truly felt like…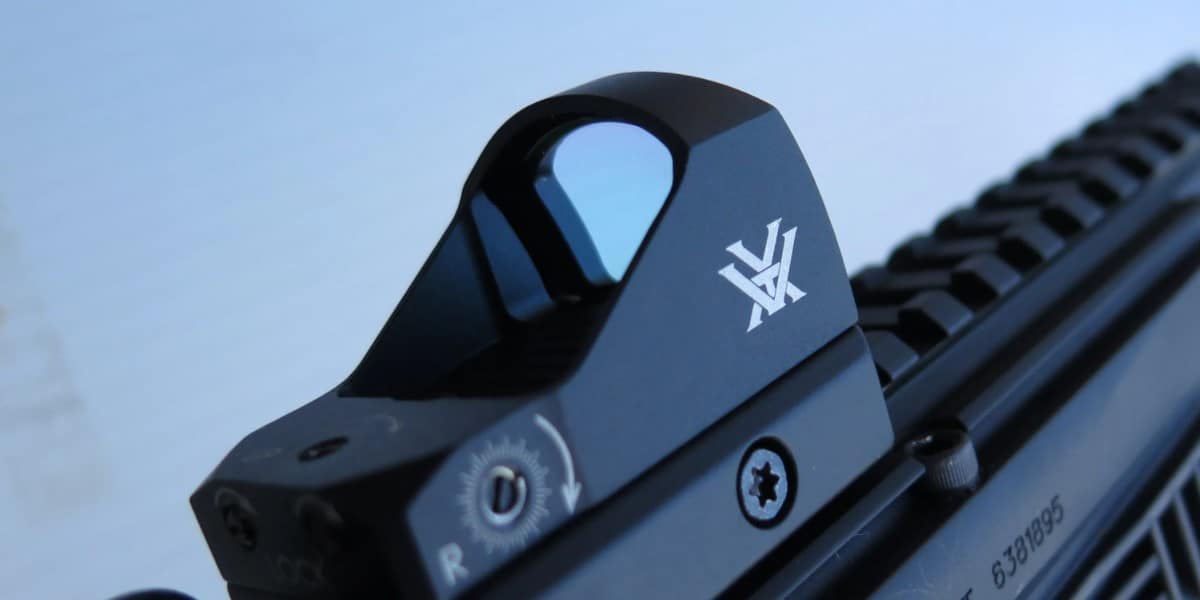 The Vortex Viper Red Dot Sight is a tiny giant in the world of optics, packing a punch far beyond…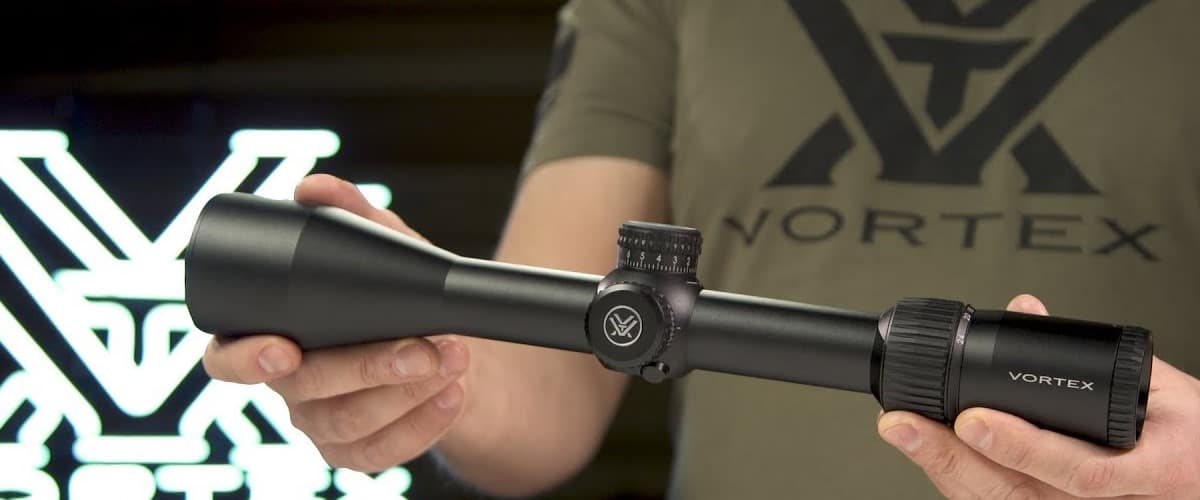 Vortex scopes maintain their appeal for years because they have proven themselves to be reliable, robust, and accurate devices. Regardless of whether it is an entry-level scope, an HD scope, a premium line, or anything in between, you can be sure that you will get the absolute finest quality in the price range you choose.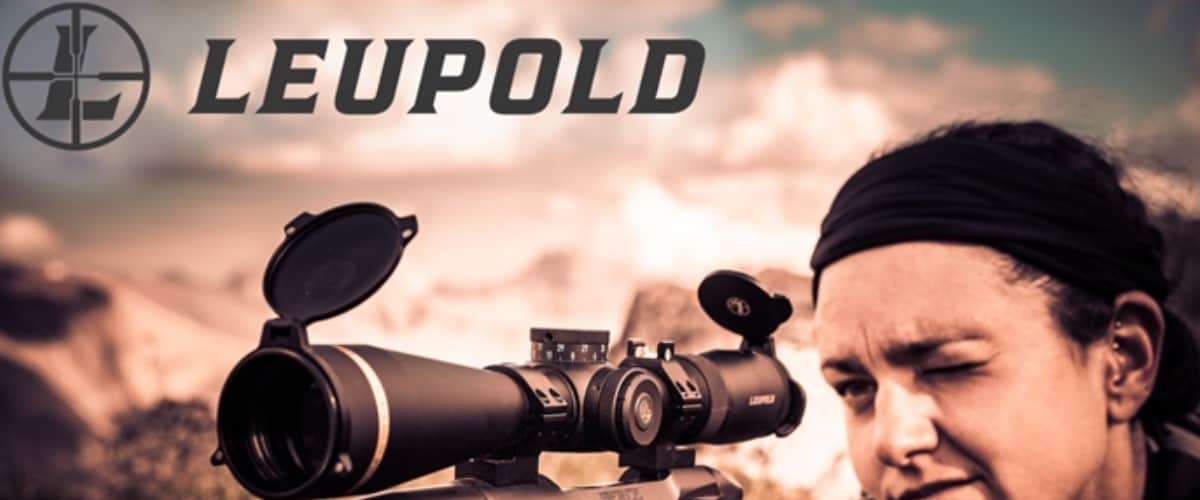 Leupold & Stevens, Inc. has been a manufacturer of optic devices since 1907. The company designs, manufactures, and assembles time-tested optics for the world's most demanding hunters and shooters. For over 100 years, they have been developing revolutionary technologies that allow you to see at greater distances, in less light with better clarity.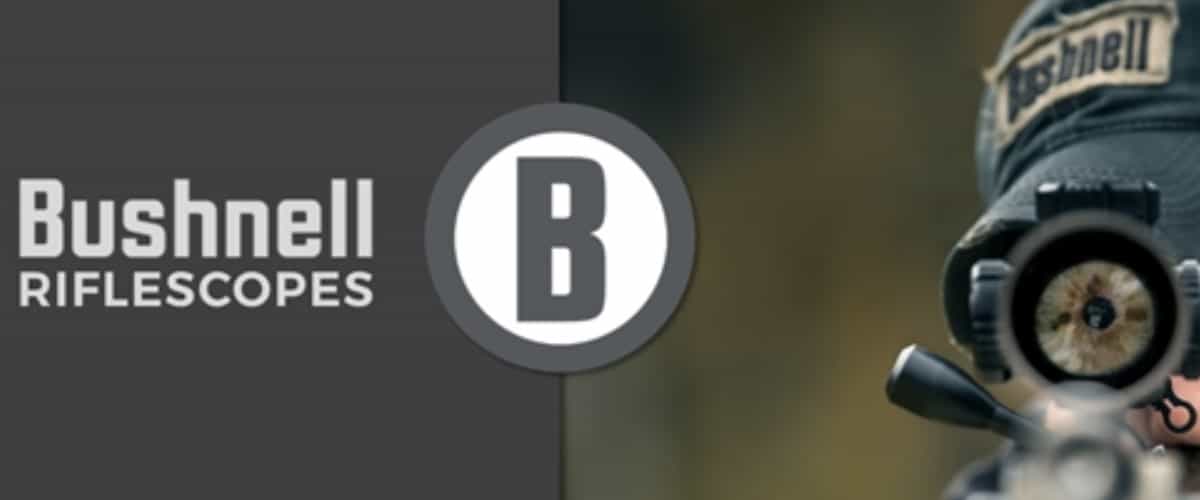 Bushnell scopes offer the accuracy and reliability that modern hunters require for a wide variety of hunting conditions. Bushnell produces scopes in all price ranges with Bushnell's signature commitment to high-quality standards. There are options for beginners who need to have high-quality optics for their first rifle, and for experts who can hit the bullseye from 1000 yards distance.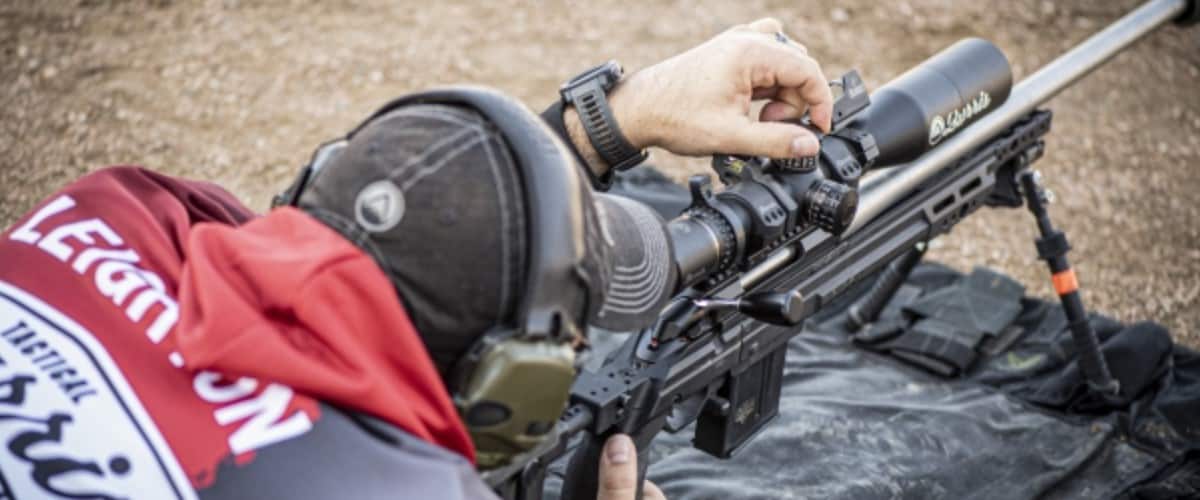 With 50 years of experience, Burris is one of the leading manufacturers of high-quality hunting scopes for decades, and its current selection of scopes includes some of the most technologically advanced scopes on the market. The company focuses on accuracy, innovation, durability, and value. Burris scopes are built with high-quality components to ensure consistency of bullet placement and superior accuracy.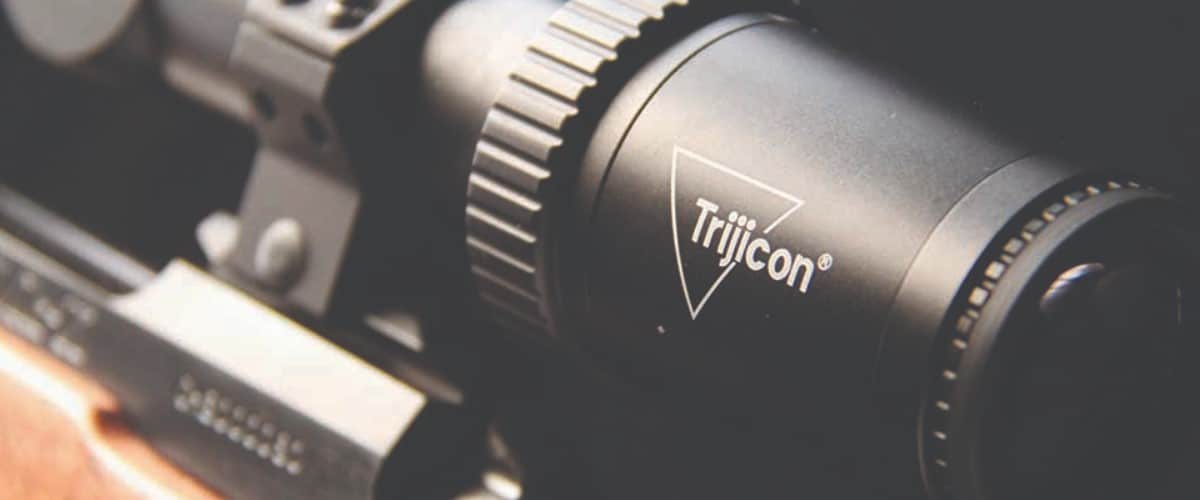 Trijicon scopes offer proven, best-in-industry durability, innovative precision, great field of view, and target acquisition. Over decades, Trijicon® scopes have been a trusted choice for military, law enforcement, hunters, and recreational shooters. Each scope features legendary ruggedness, precise adjustment, and superior, high-quality glass for the accuracy you need to win your targets.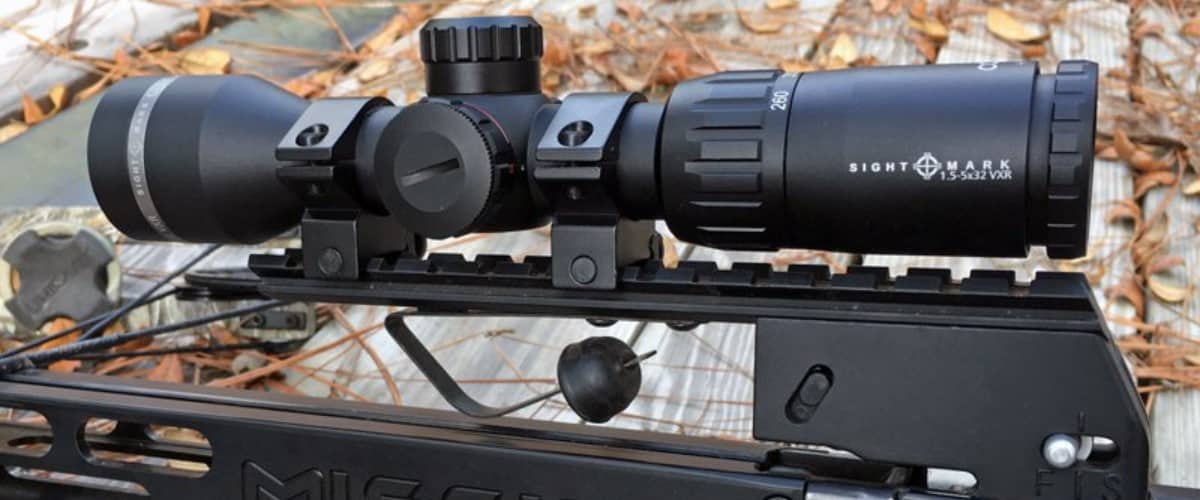 Sightmark Optics outperforms many of its competitors in terms of price and functionality. Their scopes are the essential equipment for any hunter and almost any shooting enthusiast who requires accurate long-range shooting. From traditional rifle scopes to scopes with advanced night vision, Sightmark offers military-inspired equipment that allows you to get the perfect shot, every time. Many of the Sightmark scopes are excellent for competitive shooting, hunting, and tactical applications.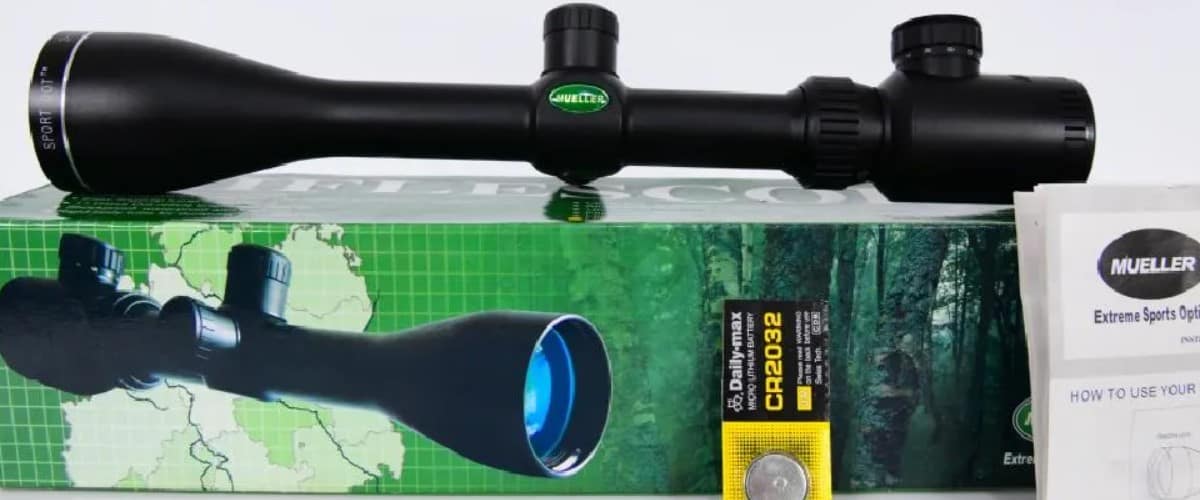 Mueller is one of the best manufacturers of high-quality scopes. They use the best Japanese glass for their optics, all their scopes have EuroCoat™ coating, which is one of the best lens coatings, a speed focusing eyepiece, and a lifetime warranty. Mueller scopes may not be the cheapest, but they are an excellent choice for their price and are considered one of the best when it comes to value for money.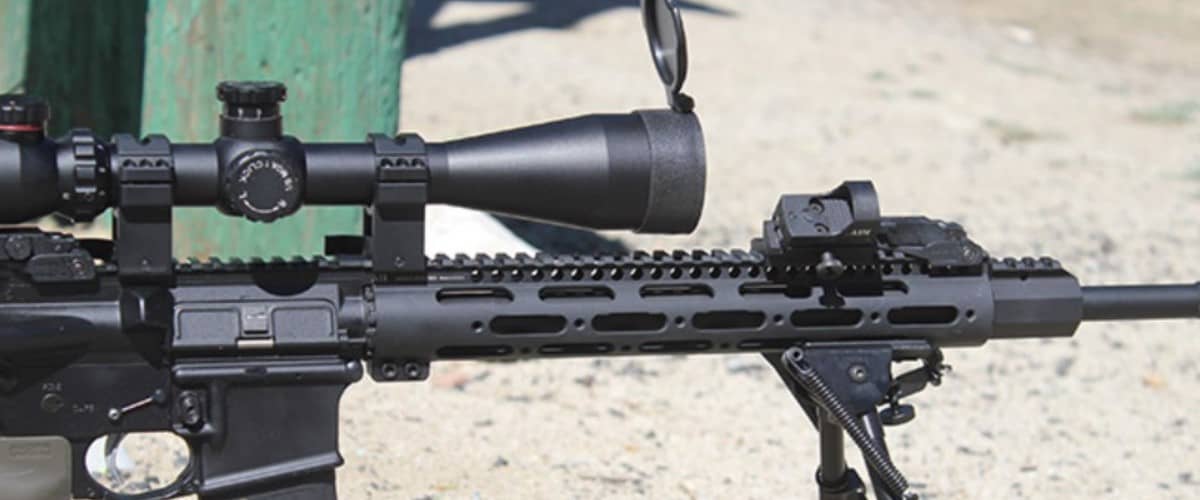 NcStar scopes combine quality optics, innovation, and durability to create great scopes that combine high performance and reliability. New Century Star scopes use high-quality coated optics for bright and clear vision, and a durable build to ensure your scope is protected even in the harshest conditions. Since its founding in 1997, NcStar reasonably prices its scopes while still providing top-quality optics. With their attractive prices, NcStar scopes are available to hunters and shooting enthusiasts of all budgets.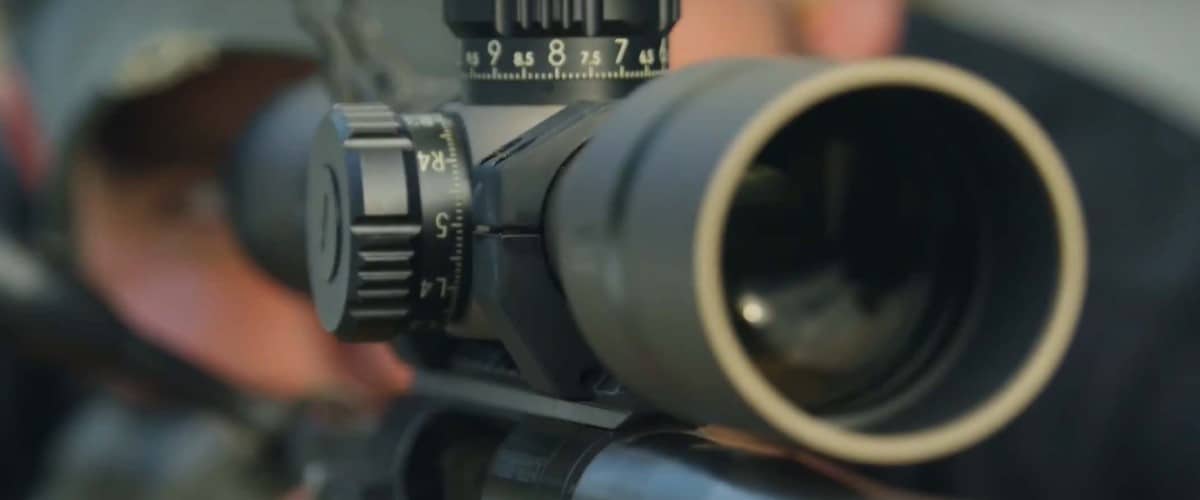 If you want to choose the right scope for your gun, check out the reviews and buying guides that we've put together on this page. Here you will find reviews of scopes for a variety of weapons, from rifles and shotguns to carbines and more. We do our best to highlight all the details to help you make the right decision and select the best rifle scope for your needs.