There's more to your grandpa's old hunting rifle than you think. Hunters around the world, from Africa to Europe, sing of its praises. It's the most popular short-action, big-game hunting cartridge, and it's made right here in the USA.
For over 70 years, Winchester has continued to proudly deliver the power of the battlefield to your hands. The same rifle that won WWI battles now brings dinner to your table and wins bets at the shooting range.
Civilians, military, police, and even NATO all love the .308 because:
It's effective within its parameters
Aerodynamic shooting
Economic powder consumption
Utilizes all but the heaviest .308" bullets
Hefty, comfortable weight
Multi-use capabilities in several settings
Over time it has evolved into models with lighter recoil and improved downrange energy, making it applicable to metallic silhouette shooting. There's absolutely nothing it can't do, and it is all around a machine that gets the job done.
It's the rifle that every other rifle strives to be. In fact, it has been the inspiration for other popular hunting rifles. Although they are great in their own right, they aren't even close to the same level.
Let's look closer at what it can really do in a pair of trained and willing hands.
Going the Distance: Maximize your Shooting Range
Out-of-the-box, a .308 Winchester can shoot accurately up to 200 yards with less than 1 MOA. (Source: sierabullets.com)
After 200 yards, bullet drop increases, and velocity decreases quickly. Many .308 users try to push the limitations of its range, expecting more than it can deliver alone. If you want to make that a reality, a .308 scope is a necessity in order to raise the bar. I've found that the .308 can shoot up to 800 yards and even further with the right scope and enough training and practice.
A Quick Guide to Distance: How Far will Your Bullet Go?
For an out-of-the-box 308 with a 28-in barrel, keep these rough measurements in mind:
Long Range: 350 yards and above
Medium Range: 150 – 349 yards
Close Range: Under 150 yards
When you hunt or go to target practice, how far away are your targets? Are you an up close and personal shot, or do you get a thrill from stalking at long-distance? Since it will make a difference in the type of scope that you buy, you should pay attention to magnification.
Take my word for it having the best scope for 308 rifles with the appropriate power will make all the difference.
What magnification do you need?
The .308 is a powerhouse that shoots farther than many other rifles can even think about shooting. However, just because you have a .308 doesn't mean that you are required to do long-distance shooting.
If you do, longer shots will require higher magnification. What is magnification, and what does it mean? Check out our quick guide here to understand how lens measurements and magnifications work.
Which one of these works best for your normal situation?
Long Range (350 yards and above)
This is where you'll really put the power of your rifle to the test. When you want to push far, far beyond these 350 yards, you'll need .308 optics to get you there. If you're ready to go for the long haul, we suggest 10x magnification and above. The smaller the target, the more magnification you will need.
Medium Range (150 – 350 yards)
Since the .308 rifle is made to take down medium-to-large size game, this is your ideal distance. Why? Shooting from too far away can result in painful injury to the animal instead of a quick, clean kill. Also, a stressful death will only taint the flavor of the meat, negating your efforts. If you want to retain your position as an ethical hunter, you'll want between 6 – 9x magnifications.
Close Range (Up to 150 yards)
Higher magnification at close range will only blur your vision. If you want an accurate shot under 150 yards, you'll use a lower magnification. We suggest 1 – 6x power.
The best scope for .308 rifles will always be one that compliments your shooting style. If you're proud of your long-range skills, show them off with a scope that has high magnification. Otherwise, you might want to invest in a wide variable range to quickly adjust up and down.
Either way, your scope should match your personality. Don't let anyone tell you otherwise.
---
My Top Pick – Vortex Optics Crossfire II 6-24x50mm
I know some of your guys just want to cut to the chase and want to know what my top pick is. After some heavy testing, the Vortex Optics Crossfire II 6-24x50mm has to be my absolute favorite. I've been using this scope for a while now, and I really love it. It's got great optics, and it's very durable. Plus, it's easy to use and adjust. I highly recommend this scope if you're looking for a good all-arounder for your .308.
I go into some more detail about its features and benefits below, so scroll down for more info.
The 5 Best Scopes for .308
Do you want to prove the .308 naysayers wrong? Pick up the best scope for .308 rifles, and you're nearly guaranteed to do so.
Fortunately, it won't require feeling out of place in tight-knit forums and performing an exhaustive reading. I've done it all for you already!
Here is a sneak peek of your future in the field:
As you can already see, I've chosen from the brands you love and trust. All of the scopes also fit the .308 specifications perfectly. You won't find anything more reliable and affordable for your favorite hunting rifle.
Finding Your Next Scope
As a .308 shooter myself, read on to find out why I think these 5 scopes are the best.
1. Vortex Optics Crossfire II 6-24x50mm
Check Price on AmazonCheck Price on OpticsPlanet
As a loyal Vortex fan, when I compare this budget scope to its $1000 counterpart, I know I'm getting the best quality.
My Feelings After Using the Vortex Optics Crossfire II
With a magnification range maxing out at 24x power, I can shoot well up to 800-1000 yards. And I noticed several factors that make it an ideal medium to long-range scope for hunting or tactical shooting for your .308.
Anti-reflective coatings on its glass surfaces increase light transmission to near perfect. Glare is minimal in the harsh sun, and I found I could still see clearly when I was in low-light environments. I appreciated the above-average eye relief of 4 inches and its fast-focus eyepiece to keep me moving. For even greater agility in the field, the resettable MOA turrets have your back in high-intensity situations.
Product Highlights
If I had to mention one stand-out feature of this optic, it would be the Dead-Hold BDC reticle.
The infamous Dead-Hold reticle takes the guesswork away from hold-over and windage. In this particular scope, it's dead-on accurate up to 18x magnification. It uses the second focal plane design that maintains an ideal size through each adjustment. That means all you have to do is line up your shot and pull. It's even easier with Vortex's Long Range Ballistics Calculator (LRBC), which allows you to custom match yardage to drop hash marks.
Common Problems and How to Deal With Them
Typically, in this section of the review, I try to find something about the scope that could cause an issue, and I share how you might overcome the problem. All I can say is that this scope is about as perfect as they come. With absolute honesty, I can say I found nothing wrong with this scope, hence being my top pick!
Key Features
Objective Lens
Anti-reflective multi-coated lenses
Constructed from aircraft grade aluminum
Fast focus eyepiece
Elevation & windage Adjustment knobs
Pros
Cons

Above average eye relief
Dead-Hold BDC Reticle
Extreme value for money
Waterproof and fog proof
Basic Parameters
| | |
| --- | --- |
| Manufacturer | Vortex |
| Weight | 23.6 oz |
| Eye Relief | 4" |
| Magnification | 6-24x |
| Field of View | 17.3-4.4ft at 100 yards |
The Final Verdict
If a close range isn't your scene, this is a great choice, in my opinion. You will be hard-pressed to find a better scope for .308  at that price. It's as close as you can get to a tournament-quality scope without paying tournament-quality money. Although I tried to find some negative aspects for a fair review, this scope just brings nothing but good news!
My Rating: 5/5
---
2. Athlon Optics Argos BTR Riflescope 6-24×50 Gen 2
Check Price on Amazon Check Price on OpticsPlanet
From the maker of affordable yet high-quality binoculars and riflescopes, we have the Argos BTR 6-24 x 50 scope. If you're looking for a long-range riflescope, the Argos BTR must be on your shopping list.
My Feelings After Using the Athlon Optics Argos BTR Riflescope
What made this riflescope stand out for me is the excellent optics, which come at a very affordable price! I found the Advanced Fully Multi-Coated lens produced crisp and clear images under all conditions, whether it was dimly lit or foggy outside.
When it comes to the build quality, this riflescope passes the test with flying colors. It's crafted out of 6061T6 aircraft-grade aluminum. Making it one of the most durable scopes I've seen for the price.
But great build quality and durability don't define a great riflescope. So, how good is the accuracy over long distances? Well, when you pair up the excellent optics with the 6x to 24x zoom, you have a deadly accurate long-range scope. I even managed 1000-yard shots reliably with the Argos BTR.
Product Highlights
I've got to say the illuminated reticle is surely one of the most underrated features of the Argos BTR. I found the illuminated reticle to be very helpful when taking accurate shots in dimly lit situations. The crisp and clear optics also helped me to take accurate shots under dark conditions.
Common Problems and How to Deal With Them
Not everything was sunshine and rainbows when I tested this product. One of the biggest drawbacks is the relatively shorter eye relief of 3.3 inches. There's not much I can suggest if this is an issue; just check out some of my other choices.
Key Features
First focal plane
Illuminated Reticle
Multicoated Optics
6061T6 aircraft-grade aluminum
Pros
Cons

Great build quality
deadly accurate long-range scope
Illuminated reticle has 11 brightness settings
Precision Zero Stop System
Basic Parameters
| | |
| --- | --- |
| Manufacturer | Athlon Optics |
| Weight | 30.3 oz |
| Eye Relief | 3.3" |
| Magnification | 6-24x |
| Field of View | 16.7-4.5ft at 100 yards |
The Final Verdict
If you're looking for an affordable long-range riflescope, which does everything almost as good as the more premium competitors, then the Argos BTR should surely be on your radar. Just don't expect it to outperform the high-end scopes costing 4 figures.
You might also read our full Athlon scopes review.
My Rating: 4/5
---
3. Vortex Optics Diamondback 4-12x40mm SFP
Check Price on Amazon Check Price on OpticsPlanet
Vortex Optics is a leader in the sports optics industry, and the Diamondback 4-12x40mm SFP is one of their top products.
My Feelings After Using the Vortex Optics Diamondback
I really like this Vortex riflescope because it can switch between 4x and 12x zoom levels. This makes it perfect for any situation because I can always have the magnification that I need.
The scope also has a 40 mm objective lens, which is wide enough to give me a good field of view no matter which magnification power I'm on. It's not too big, either, so it doesn't ruin the balance of my rifle or require extra mounting options.
In fact, switching between magnification settings was easier than ever, thanks to the precision glide erector system. This system helped ensure that every time I switched magnification powers, it was smooth and perfect without jamming.
Product Highlights
As you can tell from the name, this Vortex scope has a reticle located on the second focal plane. It's a dead-hold BDC variety. This means that the reticle comes equipped with hash marks under its vertical line. You can use these hash marks to estimate your bullet drop across distances. This effectively helps you be more accurate at long ranges, even with elevation differences between you and your target.
Estimating windage holdover is also a breeze since there are hash marks on the horizontal plane, as well. Since this is a second focal plane reticle, it won't change sizes no matter which magnification setting you decide on.
The lenses are fully multicoated to give you bright sight pictures and high color contrast images, even in low-light conditions. The scope is also equipped with a fast-focus eyepiece that helps you focus on the reticle quickly.
The scope makes use of precision adjustment turrets. These turrets are made of metal for extra durability and consistency. As far as durability goes, the scope is made of a single piece of aluminum and has a hard-anodized finish. This anodized finish prevents the scope from glaring in sunlight, possibly preserving your hidden location during a hunt. It also resists rust damage over time.
Common Problems and How to Deal With Them
There's little to fault with this model, but It doesn't come with a parallax correction feature which would have been nice. The default setting for the parallax distance is 100 yards. With all the other excellent features, this is a trade-off that you'll have to accept.
Key Features
Waterproof, fog proof, shockproof
Made from Aircraft-Grade Aluminum
Second Focal Plane Reticle
Fully multicoated lenses
Pros
Cons

Durable, robust construction
40 mm objective lens
Dead-Hold BDC reticle for shooting at varied ranges

No parallax correction feature
Basic Parameters
| | |
| --- | --- |
| Manufacturer | Vortex |
| Weight | 14.6 oz |
| Eye Relief | 3.1-3.4" |
| Magnification | 4-12x |
| Field of View | 32.4-11.3ft at 100 yards |
The Final Verdict
This scope is excellent for making snappy shots at all sorts of ranges. Switching between zoom levels is quick, and you can make use of the fast-focus eyepiece to land shots at a moment's notice.
My Rating: 4.5/5
---
4.

NIGHTFORCE SHV 5-20x56mm Zeroset .250 MOA Scope MOAR/Forceplex Reticle

Check Price on Amazon Check Price on OpticsPlanet
NightForce offers this pricey but powerful rifle scope for .308 rifle users. But did I find it gave me enough bang for my buck?
My Feelings After Using the NightForce SHV
I was really happy with the SHV Riflescope. It has a magnification range of 5 to 20x, which is great for both short and long-range shooting.  The large 56 mm objective lens really helps to gather light and provide a clear sight picture even at long distances. This scope has allowed me to hit targets out to 1000 yards or more with ease.
The scope is also designed for long-distance accuracy because of its elevation modifications. It can adjust up to 80 MOA and features both a side parallax adjustment turret and a pair of windage and elevation adjustment turrets. All of these features worked very well with the various reticles that I could choose, which range from non-illuminated MOAR reticles to center-illuminated reticles. The Illuminated reticles were better for me when shooting in high light or low light environments.
Regardless of the exact model you choose, you'll benefit from excellent lens quality. The scope's lenses are created with multiple coatings to boost light transmission and reduce scratch or debris damage over time.
I further appreciated that you can keep the scope in high-quality condition thanks to the included rubber lens covers and cleaning cloth that came with my purchase.
Product Highlights
The SHV Scope is equipped with top-tier zero resettable windage and elevation turrets that feature clear markings, as well as tactile and audible feedback with each movement you make. The resulting turrets were easy to adjust even when I was looking through the scope while I moved them around. Since I could lock them in place, it lowered the likelihood of me accidentally bumping the turrets and throwing off my shot.
Common Problems and How to Deal With Them
I didn't come across any issues when using this scope; the only problem I had was the dent in my bank balance when I purchased it! So take into consideration the price of this model and weigh it against other scopes that might better serve your budget.
Key Features
Zero resettable windage and elevation turrets
Second Focal Plane
80 MOA of elevation adjustment
Side parallax adjustment
Pros
Cons

Rugged and reliable
Perfect for short and long-range shooting
Super clear glass
Basic Parameters
| | |
| --- | --- |
| Manufacturer | Nightforce |
| Weight | 29.1 oz |
| Eye Relief | 3.5" |
| Magnification | 5-20x |
| Field of View | 17.9-5ft at 100 yards |
The Final Verdict
In the end, the SHV Riflescope is an expensive but ultimately worthwhile optic for long-range hunters and fans of .308 rifles. After getting used to its bulk, you'll likely find it to be an invaluable tool for improving your accuracy at long distances. The fact that you can choose the ideal reticle for your needs or preferences is icing on the cake.
My Rating: 5/5
---
5.

UTG 3-12X44 30mm Compact Scope
Check Price on Amazon Check Price on OpticsPlanet
One great scope for combining with .308 Winchester rifles is UTG's compact model.
My Feelings After Using the UTG Compact Scope
I really like this scope. It's got great magnification options for a compact scope, between 3-12x. In my view, this makes it a perfect compact scope choice for the maximum end of Winchester's range, which hovers at about 200 to 250 yards.
I was pleased to see that the scope also comes with a 44 mm objective lens despite its small size. So it collected plenty of light and provided good resolution in detail when I sighted in through the optic. Even better, it comes with multicoated emerald lenses, which provide better glass durability and even more vibrant colors.
The scope overall is quite durable, having been made with a single piece of aircraft-grade aluminum. It's also designed for weatherproof functionality, as it's O-ring sealed and nitrogen purged.
Want to really try to hit long-distance shots with your rifle? You can do that by compensating for windage and elevation with this optic's premium zero-locking and resetting adjustment turrets. I really liked that they can't easily be bumped by accident and can quickly be reset to zero for fast changes. The scope also comes with a lifetime warranty for even greater value for money.
Product Highlights
The illuminated reticle deserves special mention, as it can swap between 36 different colors. The colors are controlled via a dedicated side dial, so it's easy to adjust your reticle color and brightness for shooting either during the bright light of high noon or the darkness of night.
The optic is designed with a special housing and dedicated circuitry, so the illuminated reticle never stops functioning, even if you decide to pair this compact optic with a high recoil rifle. To protect the lens, the optic comes with an integrated angled front sunshade and flip-open lens caps.
Common Problems and How to Deal With Them
I thought long and hard about what issues, if any, I encountered when using this scope. I must confess nothing sprang to mind. However, though it wasn't an issue for me, some users might find the scope a little heavy. There's not much to do but look at my other picks if this is a significant issue for you.
Key Features
Target Turrets with Premium Zero Lock and Zero Reset Features
Accurate Windage/Elevation Adjustment
Multi emerald coated lenses
shockproof, fog-proof, and rain-proof
Pros
Cons

Crystal clear optics
Illuminated reticle with 36 settings
Comes with a lifetime warranty
Can withstand most weather conditions

Might be a bit heavy for some users
Basic Parameters
| | |
| --- | --- |
| Manufacturer | Leapers UTG |
| Weight | 23.2 oz |
| Eye Relief | 2.83-3.31" |
| Magnification | 3-12x |
| Field of View | 34-8.4ft at 100 yards |
The Final Verdict
All in all, UTG's compact scope is a quality optic for .308 Winchester rifles due to its durability, excellent versatility, and top-tier illuminated reticle. Hunters of all stripes will find a lot to like with this scope.
This scope would also be an excellent choice for an M1A and for Remington 700 chambered in .308.
My Rating: 4.5/5
---
Frequently Asked Questions
Can you shoot 7.62×39 with a .308?
Unfortunately not. You cannot shoot 7.62x39mm in a .308 rifle. Doing this is a silly and fast way to seriously injure or even kill yourself. And, no, even with an adapter, it won't work.
How far can a .308 shoot?
The answer to this question depends on a number of factors, and the maximum range can be defined in a variety of ways. Depending on the load and barrel length, the maximum point blank range of a.308 is roughly 270 meters, which is the distance at which you can hit something if you aim at it. In terms of accuracy and stopping power, the military estimates that they have a range of roughly 1000 meters. These ranges, on the other hand, are only beneficial to snipers who are meticulously calculating shots or machine gunners who are firing suppressive bullets. The most accurate shooting happens at closer ranges.
They can, however, go a long way in terms of safety. They will travel the farthest when fired at a 45-degree angle between horizontal and vertical, and can travel up to 5 kilometers. In essence, you wouldn't want a .308 fired in your direction within 6 kilometers at the very least, because even at that range, you're looking at a decent-sized metal ball tumbling through the air, ready to impact anything in its path.
Is the .308 good for hunting deer?
The .308 Winchester is an excellent caliber for deer, pronghorn, elk, moose, and bear hunting. Users of the .308 Winchester will frequently tell you about how well the caliber performs as a sniper rifle out to 700 yards and occasionally further.
Are .308 rounds expensive?
308 can be bought for 50 – 75 cents a round. Higher quality match or hunting ammo can cost a couple of bucks a shot.
What is the history of the .308?
In 1952, the .308 Winchester was introduced, two years before NATO adopted the 7.6251mm NATO T65. The cartridge was renamed the.308 Winchester and introduced to the commercial hunting market.
Is the .308 popular?
The .308 Winchester has become the most popular short-action big-game hunting rifle in the world since its release in 1952. It's a versatile round that doesn't have the recoil of some larger magnum rifle rounds but performs admirably as a medium-to-long-range round capable of taking the large game and shooting through barriers, cover, and plant matter on the battlefield.
Why does the military use the .308?
The .308 is commonly used by military snipers because, as a NATO round, ammunition is readily available when on a battlefield. It is the same round that is used in the M60 machine gun.
How long is a .308 Bullet?
The .308 round uses a rimless casing and a large rifle primer, topped with a 7.82mm bullet that is 51mm in length. The cartridge has an overall length of 2.8 inches, and the case can hold up to 56 grains of propellant.
---
Concluding My Best .308 Scope Guide
You're going to see a lot of scopes touting their bells and whistles. When it comes down to it, there's no quirky feature or a hyped-up promise that can beat rugged reliability. There's a reason these trusted brands have survived decades of business.
They know what you want, what you need, and they work tirelessly to bring it to you. These scopes I chose to review are all a result of continuous efforts in design, research, and testing. Unlike others that fail to meet basic standards, they are truly a treasure to have in your stash.
If you don't believe me, try one out for yourself. Any dedicated hunter or shooter will recognize the improvement from their old scope. I can guarantee after your first round of target practice, you'll never look at your .308 the same way again.
If you looking for something more powerful, you can take a look at my best scope for 30-06 guide. The .223 is also a nice caliber to be considered for medium ranges. For night shooting, check my night vision scopes reviews.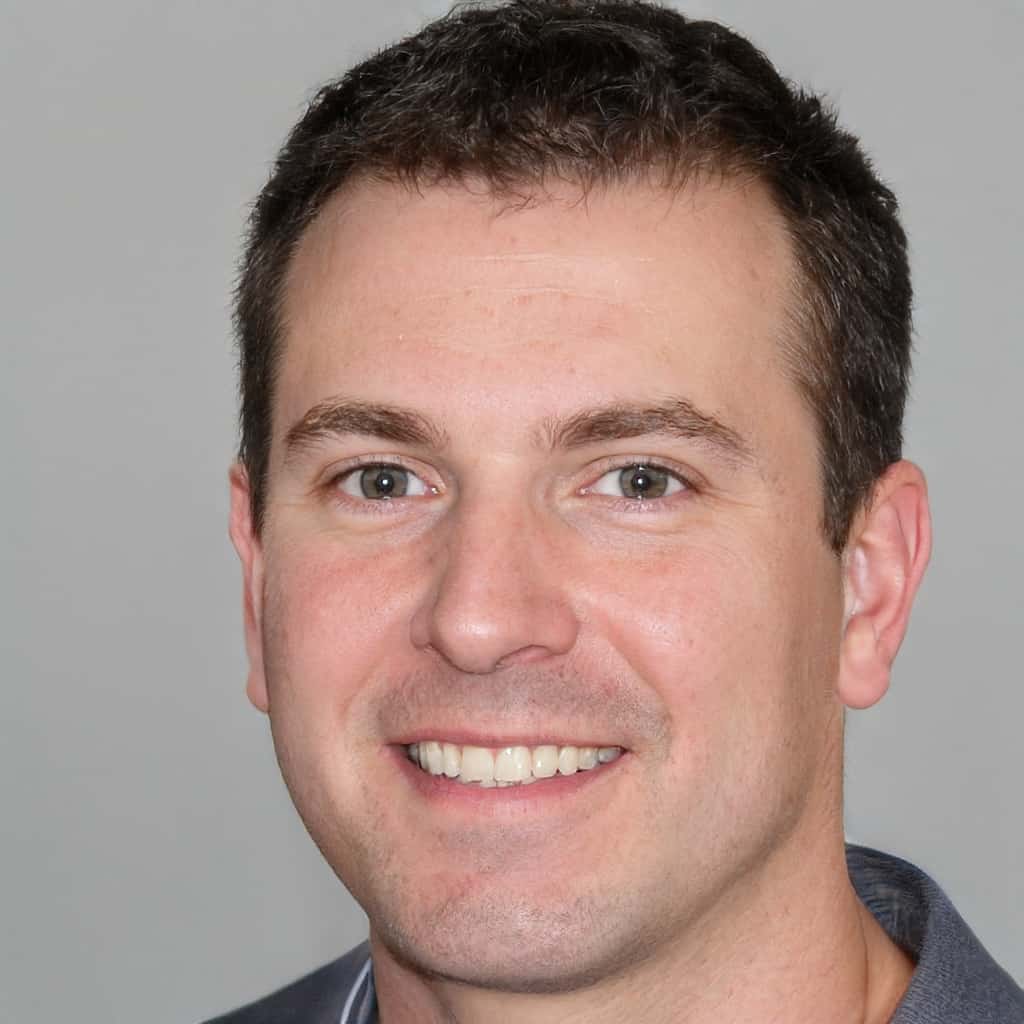 Mike Fellon is an experienced firearms enthusiast and optics expert. He delivers unbiased and detailed rifle scope reviews. Born and raised in Dallas, Texas. He inherited his hunting passions after his father John – he was fascinated by his stories, hearing how much attention, focus, dedication and patience he invested in shooting every animal. When he was old enough, his father first allowed him to shoot some cans and bottles with his shotgun, and then took him hunting – it was love at first sight. Mike has never stopped shooting ever since.