Even the best of marksmen will falter when the accuracy of their riflescope doesn't match up to their shooting skills. So if you take your shooting seriously and you want to do your skills justice, you need the best of the best.
This guide will tell you how to select the best scope for your .223 caliber rifle to ensure that your prey never again slips out of your crosshairs. We've also compiled a list of 5 scopes which we believe is more than up to the task.
The now-iconic .223 Remington was first brought to the market by Remington back in 1964.
It entered the mainstream through widespread use in the M16s by the Army and has since, solidified its position as one of the most popular cartridges out there, helped in large part by its availability and affordable pricing.
It is now one of the best choices of cartridge for varmint hunting. Because it's not that powerful of a round, it's mostly used for shooting coyotes, groundhogs, etc. Some patrons, however, swear by the .223 for all of their game hunting needs, including deer and moose.
---
What You Need to Know Before Buying the Best Scope for .223
We're sure you have your favourite rifle close at hand. But how do you go about finding a scope for the .223 which will be the perfect tool to add to your arsenal.
Before you start window shopping, there are a few basic terminologies you need to be aware of.
Magnification
You need to first decide upon your desired shooting range. If you want to do close-range shooting (up to 200 yards), a magnification of 4X will do just fine. However, if you're intent on hunkering down and hitting those long-distance targets, you must get yourself a scope with a magnification of at least 9X. In long distances, the picture often gets fuzzy because of parallax. So it's best to get a scope with adjustable parallax.
Light Transmission
You need your scope to produce bright, clear, crisp images with perfect contrast from dawn to dusk. There's no guarantee you'll be able to land your prey in the light of day, so best be prepared. Multicoated lenses which have high degrees of light transmission (90% and above) are the best. They'll have you shooting on target even in extremely low-light conditions
Durability
This one's a no-brainer. You would want a scope that would last you a long time, especially since you're spending big bucks on them. If you put in a cheap one, you know it's gonna get utterly demolished after just a few shots.
You need one made out of aircraft-grade aluminium or something just as sturdy. You also need lenses that will hold their own in all weather conditions. Nitrogen purged lenses are usually waterproof, dust and fog proof and also shock resistant to a high degree.
Of course, having a lifetime replacement warranty helps as well.
Eye Relief
Eye relief is absolutely crucial with every scope. You do not want it to hit your eyes. If you're going to keep your eyes free of injury when using heavy recoiling rounds or shooting from unconventional angles, you would want a good amount of buffer space between your eyes and the scope.
3 to 4 inches of eye relief should be a bare minimum when you're looking to buy a scope.
You might also be interested in what is the best scope for .450 Bushmaster.
---
The 5 Best .223 Scopes
There are a ton of great scopes out there, but each one is still different. You need to choose the most suitable one for your needs. Here are our top picks!
---
1. Bushnell AR Optics 1-4X24mm
Check Price on Amazon
Check Price on OpticsPlanet
Bushnell took the benchmarks of every scope – optical precision, rugged reliability, uncompromising performance and pushed them to the limit.
What Makes This Product A Great Buy?
When it comes to accuracy, it really can't get any better than this scope. It features target turrets for pinpoint accuracy and has calibre-specific reticles which make sure you're on point with every single shot.
The fast-focus eyepiece and multi-coated optics let you get your target in your sight from dawn to dusk, no matter how fast it tries to run away.
The optics themselves are Nitrogen purged to remove any remnants of internal moisture. And they are also O-ring sealed to prevent the entry of dust or moisture.  
The outside, made of aircraft-grade aluminium alloy is just as sturdy with an anodized exterior to back it up. This makes the rifle rustproof, virtually scratchproof and the matte finish ensures it's a sleek and sophisticated complement to your firearm.
Particularly suited for close-quarters shooting (about 100 yards) it also has a drop zone with aiming points up to 500 yards. The reticle is a little too thick in my opinion. But that shouldn't be a problem in close quarters shooting.
The scope's erector cap (located at the bottom) may limit the possibility of using low scope rings, should you be so inclined. Medium height rings, however, will work just fine and provide the necessary clearance between the cap and the scope base.
Pros
High accuracy, even for fast-moving targets

Sleek aesthetic design

Rugged and sturdy; highly durable
Cons
Inability to use low scope rings
The Bottom Line
Bushnell, as usual, has come up with a scope which looks like it's straight out of the movies. Made out of the stuff airplanes are made of, it's immensely sturdy too. Best suited for close-quarters shooting (about 100-200 yards), the target turrets do a great job in accounting for small, minute changes in the crosshairs while shooting.
---
2. Bushnell 3-9×40 Riflescope with DZ 223 Reticle
Check Price on Amazon
Check Price on OpticsPlanet
Need a versatile hunting scope that won't break the bank? Bushnell has you covered with this 3-9×40 riflescope. It offers great magnification settings for short to mid-range shooting engagements, plus multicoated lenses. The coatings boost light transmission and durability, ensuring that the scope will provide excellent benefits for a long time to come.
What Makes This Scope Worthwhile?
There are lots of reasons why this optic may be worth your while. It's a workhorse scope just like the .223 Remington cartridge overall, featuring a durable and aluminum-based construction. The scope should last for a while even if dropped, and it's totally waterproof. So it's perfect for taking into inclement weather when you need to go hunting.
Furthermore, it comes with an adjustable length throw lever you can use to swap between magnification settings quickly and easily, even if you wear gloves due to the cold environment. It features side-mounted parallax, windage, and elevation turrets, helping you to take close and long-distance shots alike.
The turrets click audibly when you use them and are clearly marked, making it difficult to lose your position. But we also highly recommend this scope thanks to its BDC or bullet drop compensating reticle, which includes specialized hashmarks on the bottom vertex to help you estimate for bullet drop at farther distances. 
Pros:
Has good windage and elevation adjustment turrets

Can compensate for parallax

Has multicoated lenses

Includes a BDC reticle

Made with weatherproof and durable construction
Cons:
A little heavier than average as it weighs one point pounds
The Final Verdict
All in all, this quality rifle scope has a lot to like and doesn't have many major downsides. It's a scope that can work both for your .223 Remington rifle and for other firearms in your collection in almost any circumstance.
---
3. Vortex Optics Crossfire II 4-12×44 – Dead-Hold BDC MOA
Check Price on Amazon
Check Price on OpticsPlanet
The Crossfire II line of scopes by Vortex has a tremendous amount of variety with something for everyone. If you take your shooting seriously, the Crossfire II series is guaranteed to put a smile on your face. Vortex has left no stone unturned when it comes to performance and reliability.
Why You Should Definitely Give This Scope A Shot?
Its huge zoom range of 4 to 12X is perfect for both medium and long-range shooting. The large 44mm objective lens makes for a very large, clear image.
And the dead hold BDC reticle is perfect when estimating holdover is a concern. It takes all the guesswork out of the picture when it comes to holdover and windage corrections. The reticle, being in the second focal plane, always keeps your prey in the same ideally-sized appearance. With resettable MOA turrets, the dead-hold reticle makes no compromises whatsoever.
With an eye-relief of 3.9 inches, your eyes will never be in any danger, and you can concentrate your efforts solely on bettering your marksmanship.
The picture is clear and bright with perfect contrast. So no matter how grassy your environment is, you can scope out your target with absolute ease. The lens is multicoated and anti-reflective, allowing for maximum light transmission.
And the capped reset turrets are easily adjustable with MOA clicks that can be reset to zero after sighting in.
The single-piece construction with aircraft-grade aluminium ensures strength and shockproof performance. The lenses are O-ring sealed, and the nitrogen purge makes the eyepiece resistant to water, fog, and dust. Sturdy, rugged and robust, this scope is sure to serve you for a good number of years. On top of that, there's a lifetime warranty.
Moreover, the fast-focus eyepiece and the field of view are going to make sighting your targets a lot easier, even highly mobile ones. The field of view stretches from 8.4 feet to 24.7 feet at a 100 yards.
Whether it's dusk or dawn, rainy or foggy, the red dot will pierce through it all. For shooting and tactical hunting, it would be a crime to let this scope pass you by.
Pros
Rugged craftsmanship

Image quality and a large objective lens

Long-range zoom
Cons
Slight parallax

Distortion with high zoom
The Bottom Line
The huge 12X zoom range and 44 mm objective lens is perfect for long-range shooting. No matter how small or big your prey is, whether it's stationary or on the move, you'll get a clear image of it on the anti-reflective, multicoated lens. Moreover, the dead hold reticle with all it's estimated trajectories eliminates all guesswork.
---
4. Nikon P-Tactical .223 3-9×40 Riflescope
You'll easily be able to tackle any varmint hunting or target practice with your .223 rifle using this quality scope. Let's dive into what it can offer, including an excellent body to construction, a fantastic reticle, and generous and consistent eye relief.
Why you should consider purchasing this scope?
Let's start with the magnification settings, which range from between 3x and 9x and work with a 40 mm objective lens. All of these aspects combined mean that this optic will be a perfect combination scope with a .223 rifle used for hitting targets between 100 and 600 yards away. This is even a bit high for what you would normally use this type of rifle for; it's more than accurate enough for most varmint hunting and target shooting.
The scope comes with a BDC 600 reticle. Not only does this allow you to calculate for bullet drop trajectory over long distances, but the hash marks are also open circles, so they don't prevent you from seeing smaller targets. Thus, it's far superior to more cluttered reticles that can make your aiming efforts less successful overall.
The rest of the scope is similarly high quality. It features spring-loaded instant zero-reset windage and elevation turrets that are well marked for easy reference. They offer tactile feedback and allow you to reset them back to zero after making quick adjustments. The scope is also made with a 1-inch body tube, so it doesn't take up too much space on your rifle, and it only weighs 16.9 ounces.
The optics are fully multicoated for added light transmission and durability. You'll also benefit from a quick focus eyepiece that allows you to snappily acquire your target. Eye relief is also great, ranging between three and 4 inches depending on your magnification setting. All in all, it's an agile and effective scope for most .223 target shooting needs.
Pros:
Made with excellent materials

Allows you to hit targets up to 600 yards away

Turrets are well made and easy to adjust

Eye relief is great

Lenses provide excellent light transmission
Cons:
Reticle can be a bit hard to see among darker backgrounds
The Bottom Line
This scope is an excellent choice if you want a top-tier .223 rifle scope for both target shooting and hunting varmints at farther than average distances. You can also pair this optic with other rifles thanks to this versatility.
---
5. Monstrum Alpha Series 1-4×24 First Focal Plane FFP Rifle Scope
Check Price on Amazon
Check Price on OpticsPlanet
Fans of the .223 Remington should also heavily consider the Monstrum Alpha 1-4×24 scope seen here. It's a first focal plane variety that's compact and affordable, making it a great choice for a variety of standard civilian rifles.
Why Should You Buy This Scope?
There's a lot to like here, starting with its construction. It's made of aircraft-grade aluminum and has been weather-sealed to prevent damage from water or fog. As a result, you can use this optic under any weather conditions without worrying about its performance suffering.
But it also comes with high quality and durable lenses that benefit from special coatings to boost durability and light transmission. The scope is designed primarily for relatively close-range shots since it can magnify between 1-4x and features a 24 mm objective lens. Interestingly, the optic offers about 4 inches of eye relief, making it a good pick should you ever decide to pair it with a more high recoil rifle and cartridge.
As a more tactically oriented scope, the FFP reticle is great for hitting precise shots is the holdover points will adjust with the magnification power you choose. The optic comes with a pair of windage and elevation adjustment turrets that are easy to adjust; they swap between values smoothly.
Additionally, the optic comes with accessory flip-open lens caps. These can help to keep the optic in prime condition when on the field by preventing dirt and water from collecting on the lenses and scratching them over time.
Pros:
Has good windage and elevation turrets

Lenses are multicoated for durability

Compact design makes it easy to mount on your rifle

Includes flip-open lens caps

Designed for operation in any weather

Has great eye relief
Cons:
Not the best for relatively long-range engagements
The Final Verdict
All in all, this scope is affordable and quite valuable for short-range .223 Remington engagements. Consider it if you frequently take your rifle target shooting or take down small game at relatively close distances.
---
Frequently Asked Questions
What is the history of .223 Remington?
The now-famous Remington introduced the .223 Remington rifle to the market in 1964.
It became popular after the Army began using it in M16s, and it has since cemented its position as one of the most popular cartridges on the market, thanks in large part to its widespread availability and low cost.
It is now one of the most popular varmint hunting cartridges. It's usually used to shoot coyotes, groundhogs, and other small animals because it's not a particularly powerful bullet. Some customers, on the other hand, swear by the.223 for all of their deer and moose hunting demands.
Where do you shoot a deer with a .223?
When using a .223 for deer hunting, aim for the heart and lungs, or the base of the neck, where a bullet will shatter the spine and swiftly kill the animal. Anything except a standing, broadside shot will suffice.
Is the .223 Remington a good cartridge?
While many classic cup-and-core bullets hit deer and other animals and things, the .223 Remington is a high-velocity cartridge, and high-velocity cartridges cause traditional cup-and-core bullets to fall apart.
Is .223 good for deer?
When the right bullets are utilized, the .223 is a viable deer cartridge. When shots aren't too long and a broadside shot presents itself, it's excellent enough. However, it isn't a foolproof cartridge. If you decide to use it for hunting, be prepared to pass on an animal if the angle or distance isn't ideal.
Is .223 good for coyotes?
Coyotes are easily taken down by the.223 Remington cartridge in any gun. It has a flat trajectory that can carry coyotes out to 400 yards and a hard enough strike to anchor them. Some hunters choose FMJ ammo because it preserves the hide the best, while others prefer frangible hollowpoint ammunition because of the shock factor.
Can .223 go through walls?
While .223 rounds have a lot more energy when they first fire, they lose it rapidly when they hit the boundaries in most tests. You must always be aware of what is lurking behind your goal. Almost all of the rounds tested went through at least four walls, though some clearly had a lot less energy at the end than others.
What caliber is bigger: .223 or .22-250?
When comparing the .22-250 cartridges and .223 cartridges, the .22-250 is noticeably wider and longer. Although both cartridges have the same bullet diameter, the .22-250 has a bigger casing.
Will a .223 take down a hog?
Yes a .223 will typically kill a hog. However, in order to land a clean, humane kill, the shot placement is crucial. Hogs are hardy and reliable. 223 bullets are a small number. A stronger bullet, as well as accurate shot placement, is preferable.
How far will a .223 bullet travel?
The most highly specialized 5.56x45mm NATO ammunition have a theoretical limit of 900 yards, while.223 Remington rounds can theoretically reach 850 yards.
---
Concluding our Best .223 Scope Guide
Well, that concludes our buyer's guide. It's important to remember that you need to buy a scope that is especially suited for your needs. Take a look at our guide above, and you'll have a pretty good idea of what you need to keep in mind before you set out to buy a scope.
If you are a fan of long-range shooting, check which are the best scopes for 1000 yards and best scopes for 6.5 Grendel.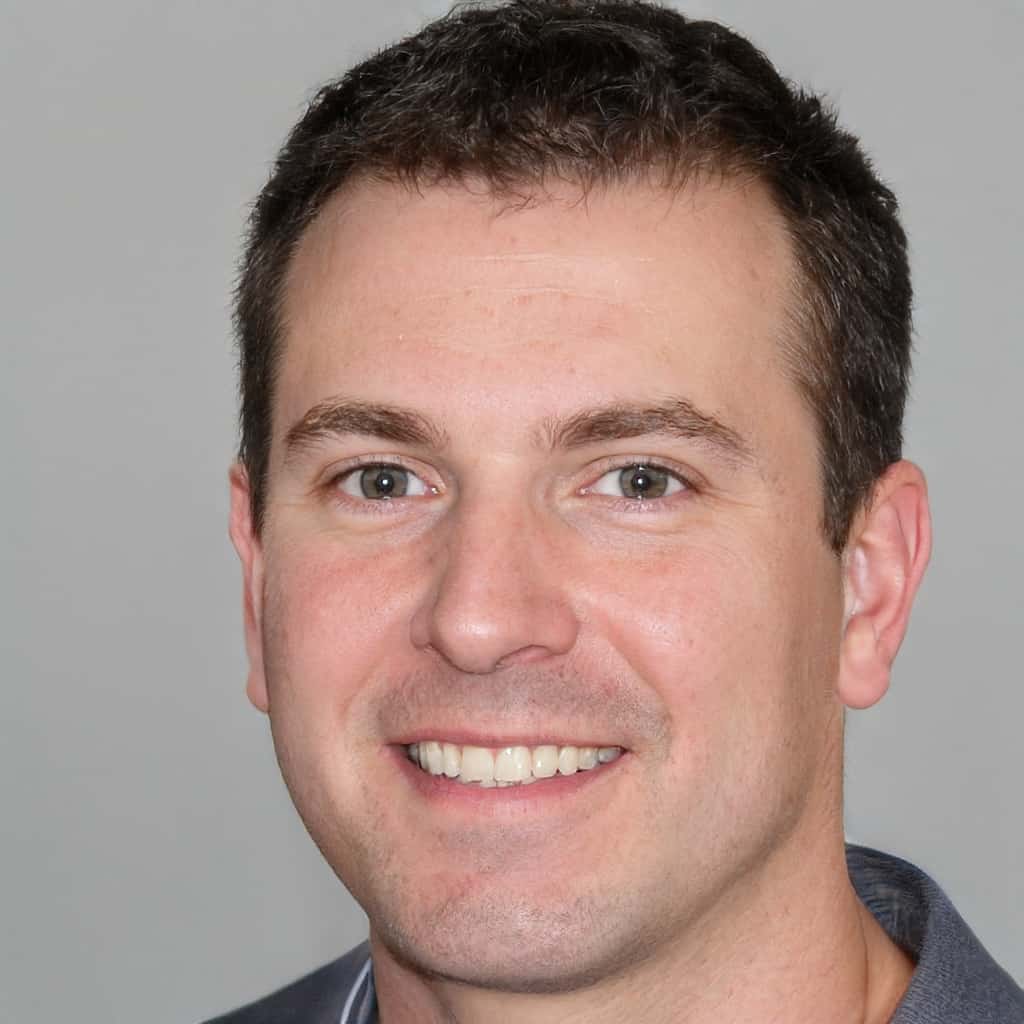 Mike Fellon was born and raised in Dallas, Texas. He inherited his hunting passions after his father John – he was fascinated by his stories, hearing how much attention, focus, dedication and patience he invested in shooting every animal. When he was old enough, his father first allowed him to shoot some cans and bottles with his shotgun, and then took him hunting – it was love at first sight. Mike has never stopped pursuing his hobby ever since.