Are you in the market for a new tactical sniper scope which can accurately shoot to a 1000 yards or more?
This guide should clear all your doubts on how to choose the best 1000 yards scope. We'll tell you about the most important features to look for in a long range scope and then suggest a few great scopes available on the market today.
Long range (1000 yard) scopes have a few decisive advantages over mid-range scopes when it comes to accuracy and making super precise wind and elevation adjustments. All these features come at a price though, and so, most long-range scopes have a pretty hefty price tag.
Because you'll be dishing out a large chunk of money, it's important you spend it on a scope which is perfect for you and suits all of your requirements.
Most scopes come in a variety of powers and specs, and each has its own unique reticles and adjustment turrets. So let's get down to what features are essential in a long range scope.
Magnification
First up comes magnification. You definitely want a scope with a magnification of over 18X in the very least. If you're hunting big game, you definitely want to put as much as space as possible between you and your target. So that if you miss your target or you hit but fail to kill, your target doesn't spot you hunkering down close by and start charging at you.
Magnification comes at a price though. The higher the magnification, the more restricted your field of view. If your target isn't stationary, it will be tough to hit with a limited field of view. If you zoom in very deep, mirages also become way more prominent. Ultimately, it's a tradeoff.
Objective Lens
The larger the lens facing your prey, the more light will come into it. The more light comes in, the clearer your picture gets.
When zooming into extremely large distances, you need as much light as possible to come in to get a good bright and sharp picture. But be wary that a large objective lens can make a scope heavier. This will limit your mobility and will restrict your ability to move your rifle around and focus on your target as fast as you would want.
Multicoated, anti-reflective lens
The picture quality on the lens is of paramount importance. No matter how big the size of the lens, if the light transmission through it isn't good enough, you won't get a clear picture.
Multicoated, anti-reflective lens usually provide excellent light transmission and pictures with high contrast and vividity. You will need this true color contrast if you're spotting your prey out of a dense and grassy environment.
Precise Adjustment Turrets
Turrets for wind and elevation adjustments and to remove parallax are an absolute must in all 1000 yard scopes. You are bound to face a large amount of bullet drop over long distances, and you need to make up for it by making adjustments with these turrets.
A minimum range of 40 MOA adjustment is recommended with individual gradations of at least 1/4 MOA. It would also be a great help if the turrets could be reset to zero easily and be locked in place. The bigger the range of adjustment and the finer the graduations, the more accurate your scope would be.
The Reticle
Every riflescope has its own type of reticle and is probably the single most important differentiating factor between two scopes. Tastes vary when it comes to rifle scopes, but a few things are essential.
The reticle should have an uncluttered crosshair which gives you a clear view of your prey. It should have multiple aiming points accounting for bullet drop over different ranges.
It's great if the reticle has a bullet trajectory calculating technology because that takes away all the guesswork in your shots. Some people also prefer their reticles to be illuminated while others might find it distracting.
Durability
Last but perhaps most importantly, comes durability. Cheap scopes will undoubtedly give way only after a few shots. You need one made out of aircraft grade aluminum alloy or some material just as strong which also has anodized exteriors. These scopes can take quite a beating and still be fine.
Nitrogen/argon purged lenses hold their own in all sorts of weather conditions and make the optic pieces waterproof, fog proof, dustproof, and also shock-resistant to a large degree.
---
The 5 Best 1000 Yard Scopes
---
Now that you know what to look for in a great sniper scope, here are our top 5 picks for the best 1000 yard optics in the market today.
1. Vortex Optics Viper PST Gen II  5-25×50
Check Price on Amazon
Check Price on OpticsPlanet
First up on our list comes this absolute gem of a product from Vortex. This scope has a ton of tactical features which makes it highly versatile while also making it exceptionally accurate and precise.
What Makes This Scope So Awesome?
The first focal plane reticle is becoming more and more popular with long-range shooters nowadays, and Vortex has been quick to jump on the bandwagon. The reticle grows larger or shrinks as you zoom in or out, setting the foundation for a very precise kill shot.
What we found to be a particularly nice touch was the laser etched turrets for windage, elevation compensation and parallax removal. The RZR zero stop ensures you have no problems with holding zero. A fiber optic rotation indicator ensures you can easily keep track of your current turret position.
The reticle is highly intuitive with several hold positions for accurate shooting. Even with all this detail, the reticle stays free of clutter. It has 10 different intensity levels with off positions in between.
Moving on to the optics, the glass has exceptionally low dispersion which makes for very high resolution and vivid color quality. Rest assured, there are no compromises when it comes to picture quality.
Pros
First Focal Plane Reticle

Laser etched turrets

O-ring seal and argon purge
Cons
The Bottom Line
Even with the slightly high price tag, there's no way you will find a better scope in the market for anything less than double the price. The instant zero stop, turrets, and picture quality make this a must buy in our book.
You can also check our Vortex Viper PST 6-24×50 review.
---
2. Burris 201052 XTR 40mm, 5-25x50mm, Illuminated Matte
Check Price on Amazon
Check Price on OpticsPlanet
Designed for long range precision shooting, this scope is perfectly suitable for both tactical and competitive shooting. Blowing away industry standards, this one from Burris is a marksman's dream with its 25X zoom, huge 58 m objective lens and a wide field of view.
What Makes This Scope One For The Ages?
A huge zoom range (5X to 25X) coupled with the huge 58mm objective lens makes this one of the best scopes for 1000 yards available in the market today.
The FFP reticle is perfect for long distance shooting. The reticle size is always correct and proportional to the selected power setting. Staying on the topic of the reticle, they offer multiple choices – SCR (Special Competition Reticle) or the Mil-Dot reticle in both MIL and MOA.
It is illuminated which makes it a big help in the dark. Apart from that it also has 11 different settings (spanning night vision, low light, and daytime) with battery saver positions in between.
When it comes to zoom, the highly versatile 5-times zoom system allows for a wider field of view at close quarters and better target acquisition at long ranges. Parallax adjustment is from 50 yards to infinity.
The windage and elevation systems are fast and easy with 1/4 MOA click value per adjustment. The adjustments are accurate, and they are in sync with adjustments in the reticle. But what really takes the cake is the instant zero-reset click system, which lets you revert quickly back to the original yardage setting without counting clicks.
High-grade multicoated optical lenses reduce glare, aids visibility, and enhances the brightness and clarity of the image, thereby making your job a lot easier.
Pros
Versatile zoom erector system

Multiple reticle choices

Instant Zero Reset
Cons
At full power, your eye might get strained

Turrets are a little stiff
The Bottom Line
Scoring top marks for versatility with their zoom selector system, this scope forms a very crisp and clear image partly because of its large objective lens and partly because of the multicoated lens. But the different reticle options really turns it into a different ballgame. Put simply, it's one of the best 1000 yard scopes available in the market now.
---
3.

SIII SS 6-24×50 Long Range Riflescope

Check Price on Amazon
Check Price on OpticsPlanet
It's hard to claim that the Sightron SIII Scope isn't long-range given its maximum magnification power of 24x with a 50 mm objective lens. This objective lens size will allow the scope to collect plenty of shooting light and afford you excellent accuracy at long distances.
This comes at a significant cost, however. The scope weighs 2.6 pounds in total, so it is a little heavier than many other scopes on the market. That being said, there's a lot of extra value in this optic choice, such as eye relief ranging between 3.6 and 3.8 inches; you'll never have to worry about the scope bucking into your orbital bone if you combine it with a high recoil rifle.
Furthermore, this scope comes with a matte black finish, which prevents the sun's glare from giving away your position during a hunt. Also included are a set of multicoated lenses, which provide very bright and clear sight pictures, even in extreme weather conditions (due to the scope's overall fog proof and weatherproof functionality).
The reticle is set in the first focal plane, naturally, making the SIII a good pick for hunting even at long ranges. It's also etched directly onto the glass to boost the viewing experience and reduce the likelihood of the reticle ever failing, even when used with a high-caliber or high recoil firearm.
Perhaps most importantly of all, Sightron's scope comes with specially patented windage and elevation adjustment turrets. These provide tactile and audible feedback and are zero resettable. Also nice is the erector tube, which ensures smooth and consistent changes for both these values and for your magnification powers.
Pros: 
Has excellent lenses and light transmission

Made with a glass etched reticle

Designed with durable aircraft-grade aluminum

Made with excellent and tactile windage and elevation turrets

Has specialized erector tube to keep adjustments consistent 
Cons: 
A little heavier than normal
The Bottom Line
In the end, the Sightron SIII Scope is a fantastic long-range piece of equipment that's well worth its asking price and higher than average weight.
One of the best scopes for long range shooting.
---
4. Nightforce Optics 5.5-22×56 NXS Riflescope
Check Price on Amazon
Check Price on OpticsPlanet
This scope from Nightforce is an absolute beast. This is Nightforce's flagship product, and it really sets the standard for long range rifles. Widely popular and immensely successful among civilians and law enforcement alike, you'd be hard pressed to find a single person with a negative review of this scope.
What Makes This Product Such A Beast?
Many consider this scope to be the ultimate long-distance rifle scope with its 5.5X to 22X magnification range and 56mm objective lens. Even though this list is for 1000 yard scopes, this scope can regularly let you reach distances up to 2000 yards as well.
First up, this advanced field tactical scope has a very wide magnification factor that allows precision accuracy at the most extended ranges yet is highly effective for shots at close ranges.
A huge maximum internal adjustment of 100 MOA with an adjustment of 0.25 MOA ensures that no target is too far. A zero stop reset functionality ensures you will face no problems whatsoever when accounting for bullet drop corrections. Parallax adjustment stretches from 50 yards to infinity.
The field of view is vast from a massive 17.5 feet at 5.5X to a very accommodating 4.7 feet at maximum zoom (22X). This field of view ensures no prey ever escapes your crosshairs.
Quick and fast, this scope focuses with unprecedented ease and maintains HD-level quality of the picture through the entire zoom range. The contrast ensures you always find your target no matter how small and how well hidden it is.
Composed out of T6 aircraft grade aluminum, this scope is built like a beast as well. The design itself exudes ruggedness, and you just know by the look and feel of it, it will hold up to any amount of battering you throw at it.
There are several reticle options available – MilDot, MilR, MOAR, and MOAR-T each with its own set of hash marks. The MOAR reticle marks a significant advancement in reticle design for long range shooting.
Pros
100 MOA internal adjustment

Wide Magnification Factor

Huge Field Of View

Immensely durable

4-inch eye relief
Cons
The Bottom Line
This riflescope developed for the military is quite simply, one of the most advanced sniper scopes ever made. Whether you are a sport hunter, competitive shooter, or you just want the best of the best, this scope has got your back.
---
5.

Leupold VX-5HD 3-15x44mm Side Focus Riflescope
Check Price on Amazon
Check Price on OpticsPlanet
Since Leupold makes some of the best rifle scopes on the market, it's perhaps no surprise that this model has shown up on the list of the best 1000-yard optics. Let's break down everything there is to know about the VX-5HD.
What Makes This Scope So Worthwhile?
As a more modern and updated version of the VX riflescope line, this model includes the proprietary Twilight Max Light Management System that so many people know and enjoy from other Leupold scopes. This essentially allows the scope to collect a few extra minutes of shooting light at the beginning and end of the day – it adds up to about 30 minutes in total and can help you hunt animals that are most active during these time frames.
But bolstering this design is an illuminated reticle that can help you pick out your target and remain accurate even in the lowest like conditions possible. Even better, this rifle scope shows its modernity with motion sensor technology that will automatically deactivate the illuminated reticle after five minutes without motion. This can conserve the reticle's battery over time and save you money in the long run.
But that's not all. It also comes with a "ZeroLock CDS" or custom dial system. This basically means you can calibrate the scope to your rifle and ballistic type, helping the windage and elevation adjustment turrets to be even more accurate for your unique rifle and build.
The rest of the scope is high-quality but standard to the rest of the industry. The optic comes waterproof, fogproof, and shockproof, enabling you to use it with high-powered rifles like the types you'd use to make 1000-yard shots in the first place. The windage and elevation adjustment turrets are well marked and easy to switch with your fingers, especially since they provide audible and tactile feedback with each click.
Pros:
Has an illuminated reticle

Reticle will automatically shut off after five minutes of inactivity

Very durable overall and works in inclement weather

Good windage and elevation turrets

Scope can be calibrated for certain rifles are ammunition

Can provide extra shooting light due to exceptional lens design 
Cons:
The Bottom Line
All in all, this is a pricey but very worthwhile rifle scope that offers some of the best of the best on the market. Shooters who really don't mind spending extra for more value will love what the VX-5HD brings to the table.
---
Frequently Asked Questions
How much Scope Magnification Needed for 1,000 yards?
You're probably going after big game or skeet shooting if you're hunting at 1,000 yards. You'll need a different scope than you would for varmint hunting in either case.
When you're aiming on a target that far away, you need to be sure your scope doesn't tunnel when you use greater magnifications.
What's the minimum mag I need?
A fixed 10x scope will suffice if you want to save money and don't plan on shooting at 1,000 yards very often. That should work well for target shooting, especially if the target is pretty large. At 10x mag, I was able to consistently strike a 10″ steel plate at that distance.
If you want to hunt moving targets like animals hiding in the brush, you'll need something a little more versatile and powerful.
In general, for big game, 1x per 100 yards is recommended as a bare minimum. For lengthy photos, I prefer a 4-16x because of the added detail it provides.
The objective lens is something else to consider. At this range, you'll need at least 50mm.
What MOA should a good 1,000 yard scope have?
With a 100 yard zero, a good 1000 yard long-range scope should have at least 40 MOA of adjustment. This is crucial. If you can't attain a 100-yard zero, shooting will be difficult in many situations.
What magnification should a 1,000 yard scope have?
For 1000 yards, you should have a magnification of 18x to 25x — to some part, this is a matter of personal preference. Because higher magnifications can make problems like mirage more visible, some people prefer to go lower than 18x – even as low as 10x. Some folks prefer closer to a 25x magnification. Budget and field of view are sometimes mutually exclusive.
Why is durability so important with a 1,000 yard scope?
After a few shots, cheap scopes will surely fail. You'll need one constructed of aircraft-grade aluminum alloy or a similarly robust material with anodized exteriors. These scopes can withstand a lot of abuse and still function well.
Lenses that have been purged with nitrogen or argon can withstand a wide range of environmental conditions and are waterproof, fogproof, dustproof, and shockproof to a significant extent.
How powerful is a 1,000 yard scope?
Shooting for long distances up to a thousand yards is difficult since it takes both skill and, of course, the best 1000 yard scope. A 1000 yard range will appear closer if you shoot and aim with the best scope.
Should you consider environmental protection?
You definitely should consider how well your scope is shielded from the environment in which it will be used. This is especially true when it comes to water resistance, because internal condensation caused by water seeping into your scope might impair your ability to see at a distance. If you plan to operate in a wet location (such as in the rain or near a swamp), seek for a waterproof and fogproof scope to maintain your scope's internal integrity.
---
Final Words
When it comes to long-range scopes, there are a few essential features you need to keep an eye out for. Read the guide at the beginning of this article to know more about them.
The five scopes reviewed here are miles ahead of the rest of the competition and are absolute bestsellers. Choose any one of them, and we guarantee, it's going to be a worthy investment.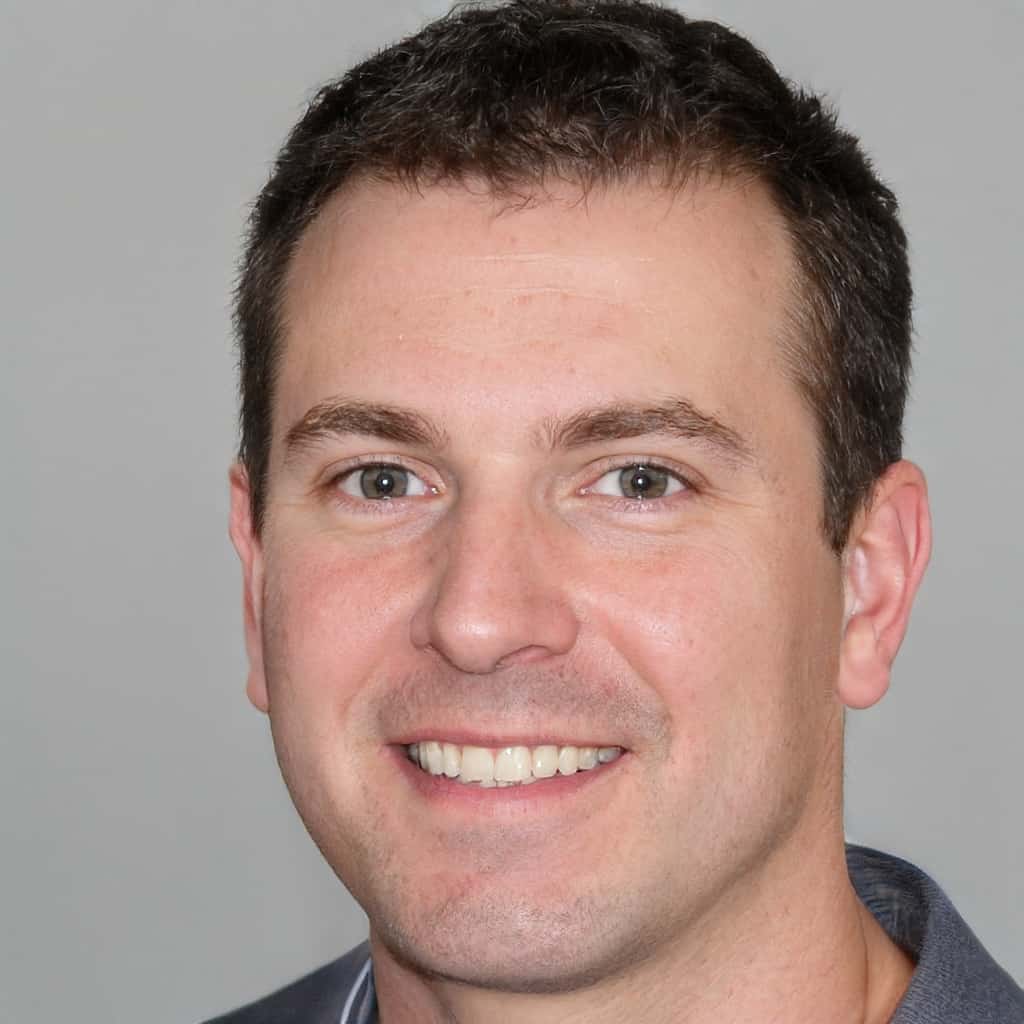 Mike Fellon was born and raised in Dallas, Texas. He inherited his hunting passions after his father John – he was fascinated by his stories, hearing how much attention, focus, dedication and patience he invested in shooting every animal. When he was old enough, his father first allowed him to shoot some cans and bottles with his shotgun, and then took him hunting – it was love at first sight. Mike has never stopped pursuing his hobby ever since.