The human eye is, unfortunately, not designed for great vision during the nighttime hours. But that doesn't mean that hunters are out of luck when it comes to pursuing their quarry after the sun has gone down.
Instead, night vision scopes use various types of illuminators ( infrared is the most common) to beam light into the environment that our eyes can't naturally see. Although this sounds counterintuitive, it allows sophisticated night vision scopes to collect that light and project an image that we see in either black and white or with a green glow.
The result is detailed nighttime vision that you can use to spot your targets and make excellent shots that your naked eye would have trouble with.
But finding the ideal night vision scope takes more than a high-power infrared flashlight. Instead, use this guide and its tips to identify the perfect night vision scope for your needs and get the best bang for your buck.
---
What to Look for When Buying Night Vision Scopes
The best night vision scopes will all have several key qualities or features that separate them from their mediocre counterparts. Let's go through each of those qualities in turn so you know what to look for when doing your own shopping or browsing.
Magnification
Of course, your scope's magnification matters a great deal. Most night vision scopes don't have the higher magnification settings seen with some optical scopes, although there are a few exceptions to this rule. This is actually beneficial; because of how night vision scopes work, shorter ranges allow for better image generation and cleaner lines. The more light the scope can collect, the better the image, and it's easier to collect more light up close.
In general, night vision scopes will have only a few settings to switch between or a fixed magnification value. Typical scope magnification settings usually rest between 3x-5x, although you can often find scopes that have set 6x magnification as well. Some night scopes occasionally go as high as 20x or so for even greater accuracy at range.
Most night scopes can provide you with vision between 100 and 200 yards. This is shorter than optical scopes, but that's because night vision scopes rely on either stray light collected from your environment or infrared light from a separate flashlight or emitter attached to the scope itself. Some can go farther, but the 100-200 yard range is standard.
---
Resolution
Night vision scopes don't work the same way that regular optical scopes do. You'll want to find a model that provides you with decent resolution, normally around 640x480p or higher. Some of the best scopes will go into true 4K resolution and offer you some of the crispest video footage possible, but the above value is fine for most scopes or average nighttime hunts. Remember, the better the resolution, the better your accuracy and ability to identify your target. 
Night vision scopes also sometimes have resolution described in LP/MM or lines per millimeter. The higher this value, the better; it means your target will be clearer.
---
Generation
You'll often see "generation" in the names of many night vision scopes. These refer to the category of scope that an individual scope belongs to and can give you valuable information about its capabilities. Lower generations of scopes are often cheaper, while higher are usually more expensive.
In general, Gen 1 scopes use passive infrared light and ambient light from your surroundings to provide a sight picture. These can usually see as far as 75-100 yards, although some high-quality models push this past 100 yards.
Gen 2 scopes have better resolution than Gen 1 scopes and can see up to 200 yards or so thanks to their better electronics and infrared illuminators. 
Gen 3 scopes have advanced tech that can convert more photons to electrons, which can then be used to generate a better image for your eyes. These usually have the highest resolution for their set range.
---
Video/Image Recording Capability
Some night vision scopes will allow you to take video footage or capture pictures while you're sighting down their lens. This can be useful for a variety of reasons. For instance, you may want to remember a particularly worthwhile hunt that you did a year ago. A video camera that is attached to your scope can let you record that moment.
You may also run into legal trouble at some point since hunting licenses and appropriate areas for hunting can be a complicated affair. Having video footage of your actions is always worthwhile in these cases.
Many of the best night vision scopes will have video recorders that automatically turn on as soon as the system detects recoil from the mounted weapon. This is advantageous since it doesn't require you to take your hand off the trigger or barrel to initiate camera recording. That lets you focus on what matters the most: getting the perfect shot for the camera.
---
Glass Quality
The glass quality of your scope is another important factor that you can't discount. Higher quality (and likely higher-price) night vision scopes will likely have greater glass quality. What exactly does this mean?
The better your glass, the better your light transmission. Higher light transmission means that the scope captures more of the available light in your area regardless of whether it's day or night. The more light that your scope collects, the brighter and higher contrast your sight picture or the cleaner your image lines.
During nighttime shooting, this can directly translate into higher resolution and, thus, allow you to see distant targets more clearly even when it's pitch black.
In addition, glass that's higher quality than standard will likely have a coating that protects it from scratch or shock damage. Scope glass is one of the most fragile parts of the entire unit and needs to be protected, so getting sturdy or durable glass is well worth the investment in most cases.
It's always a better idea to purchase a higher-quality initial item than to purchase a cheap scope and have to replace it sooner rather than later.
---
Reticle Type/Size
A BDC (bullet drop compensation) reticle is a great choice for many rifle scopes since they use a specific reticle pattern that eliminates a lot of the guesswork involved when it comes to estimating bullet drop. These reticles possess a special series of aiming points that are stacked vertically underneath your crosshair or central dot.
Based on your rifle's zeroed range (100 yards is a good standard), each BDC mark beneath the crosshair will correspond to an impact point taking bullet drop into account. For instance, if a BDC reticle's aiming points are spaced for 100 yards apart, then you can have your rifle zeroed for 100 yards and still hit a target 300 yards away by using the BDC reticle's second aiming point.
As you can see, BDC reticles are great for long-range scopes or night vision scopes to improve accuracy at a distance. They eliminate the need for you to adjust elevation at times. However, they can't totally account for wind or other elements that may come into play during your shot.
You should also consider the holdover adjustment points of your chosen reticle. Some hunters prefer 1 MOA lines, while others might have different measurements that are more comfortable for their purposes.
Some scopes will allow you to change their type, color, or brightness intensity. These are all good things that let you personalize the scope for your use and can help you achieve maximum accuracy.
Again, there's no right answer that fits every hunter, so the choice is ultimately up to you. The important part is considering this before you go shopping so you know exactly what you're looking for.
---
Battery Life
Night vision scopes rely on battery power to provide you with sight even in the absence of environmental illumination. Therefore, the battery life of your scope plays a big role in how long you can consistently use it without having to replace the batteries.
Some of the best night vision scopes you can find will have exceptional battery life and allow you to use them for extended periods in the field without having to worry about them fizzling out at an inopportune moment. However, you should always have some spare batteries for your chosen scope no matter its battery life. It's just a smart precaution.
Keep in mind that a higher battery life often translates to a higher price, so don't be surprised if your budget starts to become tighter when you tack on a lot of these features or design choices.
---
Daytime Use
Some of the best night vision scopes will also allow you to use them during the day. This is great value for money, since a scope that can function both during daytime or nighttime shooting is essentially two scopes in one, provided that it's daytime functionality is serviceable.
If your night vision scope has daytime use, try to compare its features and functions against other daytime-specific scopes to see if it's worthwhile. Sometimes manufacturers claim that their night vision scope can work during daytime hours as a gimmick rather than a workable feature.
But great night vision scopes will often function as a regular scope during the day. Instead of using their infrared illuminator to generate light for collection, they'll collect ambient light and turn it into an image for your eyes. Keep in mind that all nighttime scopes still use battery power to make this image, so you'll still need to have the scope "on" during daytime use.
---
Durability
Like the glass quality, the durability of your chosen night scope will dictate how long you can rely on it without having to replace it. Some of the better models will be called "weatherproof", which is a combination of waterproof, fog proof, and shockproof factors.
Scopes that are weatherproof are usually great choices in terms of value for money. They can be depended on even if you take them into the wilderness during inclement weather. For certain types of hunts, this is almost a necessity given animal migration patterns or seasonal weather.
In addition, you should try to find a night vision scope made from aircraft-grade aluminum or a similar durable material. Some great night vision scopes will advertise that they have been anodized plating of some kind; this just means that the skin of the night vision scope is rust-resistant and isn't likely to obtain corrosive damage easily. Such a coating also reduces sun glare and can help camouflage your position.
---
The 8 Best Night Vision Scopes
---
1.

ATN X-Sight II HD 5-20 Smart Day/Night Rifle Scope
This scope is jampacked with excellent features that virtually any hunter can take advantage of. For starters, it provides clear day and nighttime vision in HD 1080p resolution. This results in crystal-clear imaging up to several hundred feet and better imaging even further. The scope goes between 5x and 20x magnification, so it's great for targeting at lots of ranges.
The HD factor doesn't stop there. This scope can also record 1080 P HD video and take similar pictures all while streaming it via Wi-Fi connections. It activates automatically upon detecting recoil from your weapon, so you don't have to manually turn it on. Recording your hunting trips for both memory's sake and for legal reasons has never been easier. 
The scope also includes a ballistic calculator that can shift the estimated point of impact on the fly. This is great for calculating quick trajectories or for determining the proper ballistics needed for various types of shots. It's also useful for purposeful practicing when you are at the range trying to noticeably improve your shot.
A smart rangefinder is included. It can identify the range to your target with just two clicks of a button. This is great for determining the ideal magnification level to choose or determining whether your chosen ammunition is ideal for the hunt at hand. The rangefinder is accurate to within +/-1 yard.
There's even an E-Compass and GPS functionality included with the software. It'll make navigating your terrain that much easier. The battery pack allows for 22 hours of continuous use and it's easy to recharge, and the infrared illuminator works with all other night vision devices.
It's just a fantastic scope all around. Although the asking price is high, the value makes it worthwhile.
Pros:
Excellent features, digital upgrades

Clear daytime vision

Great video clarity and recording functionality
Cons:
---
2.

ATN X-Sight 5-20 4K Pro Smart Day/Night Rifle Scope
Buy on Amazon
Check Price on OpticsPlanet
This night vision scope might be pricey, but it's well worth the overall cost. It has a smooth zoom function between 5x and 20x magnification.
It utilizes ultra HD sensors and an Obsidian 4 Dual Core processor to bring you the best sight picture and imagery possible during low light conditions. The colors depicted in your eye box will be truly fantastic and the outlines of your targets in scenery will be crisper than you can believe.
It's perfectly fine for use during daytime shooting, too. The resolution brings the color to the forefront of each image and can make discerning various small creatures that normally blend in with the environment easier to identify.
The scope also includes a special ballistic calculator to help you identify the best possible shot at each critical moment. It's so advanced that it can calculate the range and wind that will affect your next shot placement, as well as factors like the angle to your target, the temperature, and ambient humidity. It's truly a remarkable piece of equipment to be combined with the night vision scope.
Of course, the scope can also dual-stream record video in 4K resolution and buttery-smooth 120 fps. As it records, it can stream the footage to a mobile device while simultaneously recording on the SD card contained within the scope itself. That gives you two places where the footage is stored so your chances of losing anything are slim to none.
Video is activated with a recoil detection system so you don't have to physically turn the camera on when you should be paying attention to the perfect time to take your shot.
When your battery power is starting to run low, you can switch the scope to an ultra-low power mode and give yourself time to return to base while still maintaining proper visuals. At normal power, the battery runs for about 18 hours of continuous operation. 
All of its advanced features are great, but the typical scope aspects are fantastic as well. There's a lot of eye relief so you aren't likely to give yourself a bruise when you fire your rifle, even if it has a lot of recoil. The scope uses a Picatinny mount that can be attached or detached in just seconds.
Pros:
Fantastic camera and resolution

Recoil activated recording system

Low-power mode
Cons:
You can also check which are the best thermal scopes.
---
3. Night Owl Optics NightShot 3x Digital Night Vision Riflescope
Buy on Amazon
Check Price on OpticsPlanet
This night vision scope uses an infrared illuminator that's powerful enough to provide you with great clarity and vision up to 200 yards, provided typical nighttime illumination. Its magnification level is set to 3x. The resolution is 640×480.
You get to choose between three different reticle types, each of which can be configured in either white or black depending on the background you're sighting against. Switching any of it only takes a flick of a switch with one finger, so you can easily do that while still maintaining a prone position where you're ready to take the shot.
The scope is also totally weatherproof and can withstand a lot of inclement weather before showing any signs of wear and tear. It's been made of engineered thermoplastic that's both durable and which doesn't glare under light, further masking your position.
The scope is compatible with either Weaver or Picatinny rail types, so you can use this model with virtually any rifle at your disposal. The scope only uses for typical AA batteries or lithium batteries, which means that having spares at your disposal is a trivial affair.
We'd still recommend using lithium batteries if you can manage it since lithium batteries tend to last a lot longer and you'll get more bang for your buck. With AA batteries, you'll get five hours of power with the infrared sights at low, and even more time with lithium ones.
Pros:
Easy switching between reticle types

Durable material construction

Suitable for multiple rail types
Cons:
Battery life isn't the greatest
---
4.

Bushnell NightVision 4.5×40 Equinox Z
Buy on Amazon
Check Price on OpticsPlanet
This night vision scope is another great model that provides magnification at 4.5x with a 40mm lens. It can be mounted on your rifle or held in your hand; the choice is yours.
The monocular provides a wide field-of-view and can let you see up to 250 yards thanks to its superior infrared illumination. The illuminator can also be adjusted between two brightness settings. It uses only AA batteries, but these don't last very long. It's a good idea to have some spares on your person at all times.
Furthermore, this night vision monocular can capture both images and video. The video function can go between 1x and 3x magnification for greater control over your recording. The quality of both are very good, and given the low asking price, it's a great bit of extra functionality that enhances the value of the product. Daytime recordings are vivid in their color. The biggest downside here is that the light sensitivity or IR illuminator can't be altered while you're in video mode.
Since it can be handheld, you can get pictures or video footage from much better angles than you typically could with a scope that is attached to your rifle.
The housing of the monocular is water-resistant so it's fine to take out during rainy or wet conditions. It's not exactly shockproof, so be careful not to drop it or you might find that the glass cracks relatively easily.
The purchase also comes with a carrying case, which provides even greater value for money. A tripod mount is further included so you can look through the monocular with the ultimate amount of stability when lying prone in wait of your target.
Pros:
Can be handheld, portable

Comes with case and tripod

Excellent day and nighttime clarity and color
Cons:
Can't alter settings while in the middle of video-recording

Low battery life
---
5.

BESTSIGHT DIY Digital Night Vision Scope for Rifle Hunting
This scope is one of the largest you'll find on any market, and it's also one of the most affordable. It uses a bulky external apparatus, along with a digital viewing screen, to provide you with unparalleled optics from afar. Essentially, it has you fix a camera at the end of another night scope, which then captures the image and delivers it to a screen above the scope body. The camera gives you images at 3 Megapixel quality.
This setup can be a little clunky depending on the model of rifle you plan to use it with, but it can also be useful for taking shots in awkward positions or without getting onto your belly in cramped conditions.
Although it's quite large, it can be assembled in just a few minutes thanks to the detailed instructions contained with the purchase. Once you set it up, you can use this night vision scope in daytime or nighttime and receive plenty of detail and/or color.
In fact, the night vision captures are some of the best we've seen. You can even observe some targets in complete darkness thanks to the high power infrared illuminator attached to the front of the setup. The Telescopic Zoom illuminator provides an exceptional nighttime range.
The 5-inch clear display screen captures everything that the camera picks up and displays it instantly for your benefit, and has zoom, crosshair adjustment, and day/nighttime settings.
The scope's camera is positioned right at the back of the scope itself, peering through the lens that your eye would normally sit behind. As you might expect, this totally eliminates any chance of bruising your eye, although you will want to use this scope and camera system with a weapon that does not have a lot of recoil or otherwise keep it unattached to an actual gun at all.
To make things even better, an 18-month warranty is included for any quality-related issues. You're getting a lot of gear, but you can rest assured that it'll all work or you'll be able to get replacements in a snap. Two eyepiece tubes come with the purchase that you can switch between depending on which one fits you the best.
One minor downside to this night vision camera and scope system is that you need three batteries to run everything: two for the monitor and one for the infrared flashlight. In addition, you have to purchase these batteries separately; they don't come with this purchase.
That being said, this is a novel take on night vision products and might be a great choice if you have a stable rifle and shooting position and don't plan on moving frequently. This system can be a pain to detach and take apart if you need to pick up and move quickly.
Pros:
Provides camera and monitor with great resolution

Useful for daytime or nighttime shooting

Great 18-month warranty
Cons:
6.

Sightmark Wraith HD 4-32×50 Digital Riflescope

Buy on Amazon
Check Price on OpticsPlanet
Sightmark's Wraith HD scope is a great digital model with both day and nighttime shooting modes. You can therefore use this scope both for nighttime hunts and for daytime hunting or property defense purposes.
Even better, the scope comes with both black and white or classic green settings for its night vision mode. Thus, it can be a great scope if you have a preference for one type of night vision or the other. Regardless, you'll benefit from 1080 P HD resolution imaging, as the scope can record video using a high-resolution sensor.
That's right – you can record the footage of your scope as you progress through your hunt. You can also take photos rather than videos depending on your needs. Note that while the necessary memory card is not included, it's still an excellent feature that adds a ton of value to the scope overall. This computerized scope is bolstered even further since you can save up to five weapon profiles. This lets you save the zero values for your favorite guns without having to recalibrate the digital scope every time.
Also nice is the scope's maximum magnification up to 32x and 50 mm objective lens. The riflescope can be customized with up to 10 different reticle options and nine color choices.
No matter what, you'll only have about 4.5 hours of battery life. While the scope fortunately takes typical AA batteries, you may want to take advantage of the included micro USB port, which allows you to recharge the scope indefinitely.
Last but not least is the 850nm infrared illuminator, which features a detection range of up to 200 yards. All in all, the Sightmark Wraith is high-value and technologically advanced, featuring many excellent functions that you'd be more likely to find in a video camera compared to a dedicated hunting optic. Definitely consider this if you want an all-around excellent night vision scope.
Pros: 
Has the ability to take photos and videos

Has an infrared illuminator

Comes with two different night vision modes

Several reticle and color options

Excellent video and picture quality
Cons: 
Rubber lens cover can get in the way

May be a bit difficult to mount on certain rifles




---
7.

Pard NV008 lightest Day/Night Rifle Scope Digital Night Vision Hunting Riflescope Waterproof IP67

Pard Technology's NV008 is a night vision rifle scope of middling price with a lot of excellent features. For starters, the core night vision scope mode can magnify between 6.5 and 12x, allowing you to view targets up to 200 m or a little bit more away. The built-in infrared illuminator lets you observe your target even in completely dark conditions without having to rely on exterior lighting elements.
Furthermore, this scope can also record videos and photos depending on your needs. Rather than using a microSD card, you can instead transfer this video or photo footage by connecting the scope to a computer using a USB cord. This may make the NV008 a little more usable by the majority of hunters.
We also really like the fact that this scope comes with higher than average battery life: up to eight hours even when using the infrared illuminator or Wi-Fi. Speaking of Wi-Fi, you can connect to this scope to wireless devices like a tablet or computer to transfer video or photo footage as well. 
The scope is designed for Picatinny rail systems and it comes with 35 mm of eye relief. The scope looks more like a camera than a typical rifle optic, but this isn't necessarily a bad thing; many of the buttons you can use to adjust the video or zoom settings are found in intuitive locations on the scope's side.
Video resolution can go up to 1080 P and it comes with all the equipment you'll need to both transfer data from the scope to your computer and mount it on your rifle without purchasing anything else. You will need to purchase an extra TF card if you want to store video information in the scope itself over the long term.
Ultimately, the Pard NV008 Night Vision Riflescope is an excellent combo camera scope that will serve you well both in completely dark and daytime environments.
Pros: 
Has camera adjustment buttons in logical places

Can record footage even in pitch-black environments

Multiple footage transmission methods, including USB and Wi-Fi

Good video and picture resolution and quality

Comes with mounting equipment and a protective case
Cons: 
A bit heavier and bulkier than average




---
8.

Pulsar Digex N455 Digital Night Vision Riflescope

Buy on Amazon
Check Price on OpticsPlanet
Pulsar's Digex N455 Night Vision Riflescope is an expensive but overall valuable bit of optical equipment, fearing variable magnification between 4x and 16x. This allows you to use it to record targets or activity both at close and relatively long ranges.
It's designed for extra nighttime sensitivity, featuring a 1280 x 720 HD sensor and a high precision "Picture-in-Picture" mode. This mode allows the N455 to take some of the best still photos possible with night vision optics.
In addition, you can save up to five individual shooting profiles, enabling you to easily use the scope with multiple rifles without having to recalibrate or set to zero over and over again. It can hold up to 50 zeroing distances in conjunction with the five shooting profiles mentioned above.
Customization is the name of the game with the N455, as it also comes with 10 distinct reticle types and several extra color options. Many of these are scalable ballistic reticles, helping you to not only take video or photo footage of your target but actually hit your shots at long ranges.
Even better, this scope comes with Wi-Fi capability, allowing you to remotely operate or review footage or connect the scope to tablets or computers for quick data streaming or uploading. It even comes with a built-in Live YouTube Streaming function; this scope can therefore double as a night vision camera for capturing moment-to-moment footage for life viewers.
Of course, the N455 also functions as a daytime optic if necessary. The scope always starts up instantaneously and the proprietary smartphone app you can use with the night vision scope offers free firmware updates all the time.
The scope overall is quite durable and is IPX7 waterproof rated, while also including resistance to high-caliber recoil. We'd certainly recommend considering this scope if you don't mind the price and want something that doubles as a durable hunting optic and a quality video camera at the same time.
Pros: 
Can easily connect to Wi-Fi devices and stream

Has several excellent night vision modes

Has several reticles and colors to choose from

Made with durable materials and design elements

App lets you benefit from future firmware updates
Cons: 
Expensive compared to other night vision scopes
---
Frequently Asked Questions
How far can you shoot with a night vision scope?
Most hunters have a range of vision that extends well beyond 200 yards. Some hunters can see clearly out to a distance of roughly 500 yards. A hunter can notice animals as small as a buck or an elk when working at close range. Practicing shooting a few target models at various distances is the greatest approach to improve your night vision.
Learning about several ranges can aid you in determining which distance model will work best for you. You must also learn how to judge a safe distance. Some hunters can sight in at 100 yards, while others will have to sight in at 1,000 yards. Knowing your personal range can aid you in determining the ideal sighting distance for your hunting trip. If you are new to hunting, you should consider buying a car. These are available in two styles: one with a side-by-side aiming point and the other with a crosshair reticle.
Are Illuminated and Night Vision Scopes The Same?
While the fundamental distinction between a monocular and a night vision scope is that both use ambient light to form images, the technology behind each is unique. Monocular illuminates the scene with reflected light from the environment. Night vision scopes, on the other hand, illuminate the scene with infrared rays from an LED. When it comes to providing crisp photographs and images, they are both quite effective.
Why Do You Need A Night Vision Scope?
Apart from being able to produce better photos at night and reducing the amount of light required to see things, these scopes may also be utilized for surveillance. You can, for example, use your scopes to keep an eye on your home or business even at night. You'll be astonished at how these scopes may improve your security system's efficiency by reducing the amount of lighting required.
How Do They Work?
To achieve good views, night vision scopes use an infrared illumination. These illuminators are LED and red LEDs that are installed on the inside of the scope. For a variety of reasons, this form of illumination technology has been deployed in military units and is now commonly used by commercial and residential security firms. The primary reason for this is that it provides a brighter image than typical lighting sources. Because infrared illuminators can emit light that is longer and brighter than traditional sources of illumination, this is conceivable.
Can night vision scopes be used during the day?
If it is not positioned in a bright location, a night vision scope can be used during the day. The auxiliary lenses are light-sensitive but block or attenuate infrared light. As a result, as long as there isn't a lot of light, a night vision binocular can be worn during the day.
Can night vision scopes see through walls?
No, night vision scopes cannot see through walls, at least not like in the movies. Walls are generally thick enough—and insulated enough—to block any infrared radiation from the other side.
---
Conclusion
Night vision scopes are a great benefit for any hunter that's going to spend significant time in the darker hours of the day. Hopefully, you found a scope that's ideal for your needs no matter what your pricing point is, but even if you haven't you should now be well-equipped to browse all the available models and find one to your liking. Good hunting out there!
If you are looking for a traditional scope, you can check our guides on which are the best scopes for a rimfire rifle, Remington 700 and 270 Winchester.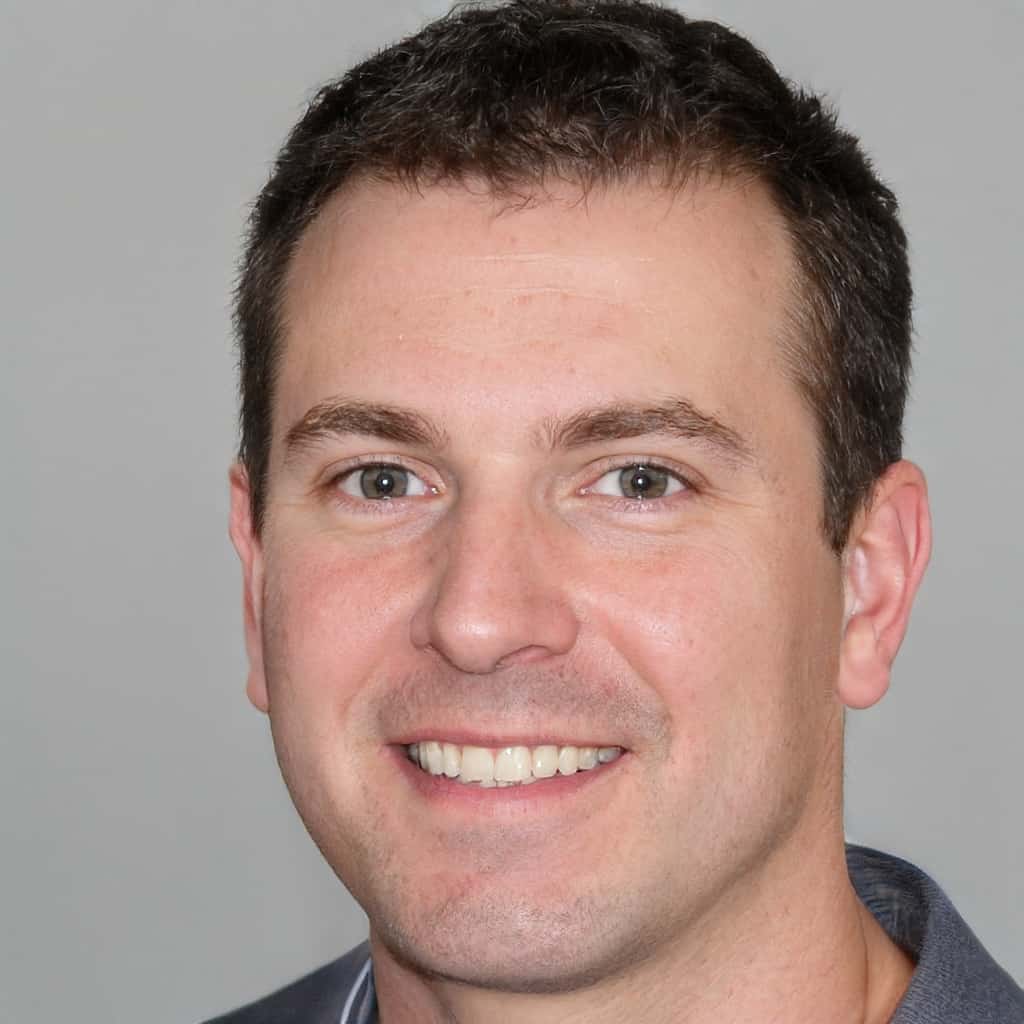 Mike Fellon was born and raised in Dallas, Texas. He inherited his hunting passions after his father John – he was fascinated by his stories, hearing how much attention, focus, dedication and patience he invested in shooting every animal. When he was old enough, his father first allowed him to shoot some cans and bottles with his shotgun, and then took him hunting – it was love at first sight. Mike has never stopped pursuing his hobby ever since.