Too many times, I've found myself giving up on a hunt just as things were starting to heat up because the Sun had set and darkness was setting in. Too many times, I've wished for a tool to help me see better in the dark. That's when I turned to thermal vision rifle scopes.
Having tested and used a thermal vision rifle scope, I can tell you that it's fundamentally a scope equipped with a compact thermographic camera and an aiming reticle. It's a technology I've seen being used by fellow hunters, soldiers, SWAT teams, and even military fighter planes and homing devices.
Thanks to thermal vision, I've been able to clearly spot my prey regardless of how dark the surroundings are. It's allowed me to locate targets even when they're hidden or in exceptionally dense environments.
How Does Thermal Vision Do This?
All animals generate heat which comes off as thermal infrared energy. A thermographic camera can pick up this infrared light (energy) and create a thermographic picture of the environment. This picture is generated by mapping the thermal difference between the prey and the surrounding environmental elements.
When scanning the environment, the elements producing maximum heat (like a live animal or a fire) will glow the brightest in the thermal camera, whereas all surroundings appear dark because they're not producing any heat.
How Does A Thermal Camera Differ from a Night Vision Camera?
In my experience, a night vision camera operates by picking up on available light and amplifying it to produce an image. This includes all available light, including infrared light. The image processing software then creates an image.
However, the issue I've encountered with night vision scopes is their dependency on the availability of some light. If there is absolutely no light visible, you won't see anything, even with night vision lenses. Night vision lenses, in my experience, merely enhance the ability to see in the dark, but don't necessarily provide a solution in total darkness.
Some night vision equipment I've tried comes equipped with infrared flashlights, which shine on a target. Once the infrared light falls on the animals, that light gets reflected back to the night vision camera, which picks up the image. However, I've found that this light can be visible to some animals, which is not ideal for hunting.
Thermal vision cameras, on the other hand, are a game-changer. They don't use any light at all. Instead, they pick up thermal infrared emissions and create a thermal map of the different elements in my field of view. I've found that no matter how little or how much light there is, thermal vision never fails me.
Buyers Guide To Finding A Great Thermal Vision Scope
Based on my own experience of buying and testing thermal scopes, here are the features I recommend you look out for in the specifications column.
Magnification and Range
Unlike a traditional lens, the magnification on a thermal lens reminds me more of a digital camera – having both optical zoom and digital zoom. Unless I'm investing in a costly model, my optical zoom range tends to be around the 5X range. I've noticed that when zooming into the digital zoom range, my picture gets blurry.
The range refers to the furthest distance from where my camera can pick up infrared light. The longer this distance, the longer the reach of my thermal vision camera. I prefer a range which is longer than the maximum distance I plan on shooting.
Resolution
Resolution determines the quality of the image on my thermal vision camera. Even though digital cameras typically have resolutions of multiple megapixels, I've found that a resolution of 640*480 is more than sufficient for a thermal camera.
However, if the resolution gets too low, the heat maps become so blurry that I can't distinguish one shape from another. On the other hand, if I'm aiming for a particular spot on the animal's body, I need a higher resolution for a more precise shot.
Refresh rate
Refresh rate is how quickly my camera can track movement and produce new images. A higher refresh rate, in my experience, better captures motion in my prey and makes targets look much more lifelike.
If my targets are in motion, I always prefer a high refresh rate so I can keep my prey in the crosshairs. I've found that with a slow refresh rate, by the time the picture on my camera gets updated, the animal could have escaped.
A refresh rate of 30 Hz isn't quite enough in my experience; I always aim for scopes with a refresh rate of at least 60 Hz.
Battery Life
A critical aspect that's often overlooked is the battery life of every thermal vision scope. I've had frustrating moments when my battery ran out just as I was about to take a shot, a situation I'm sure you've experienced if you've ever had a smartphone or digital camera with poor battery life.
When I'm out at night with my gun, I prefer the battery life to last at least 5 hours. I've learned to extend battery life by periodically turning it on and off or by employing a power saver mode if available.
Reticle Options
As a hunter, I have my own favorite type of reticle. Some of my fellow hunters swear by the Mil-Dot reticle, which provides information about how far the bullet can travel; some prefer the BDC reticle, which compensates accurately for bullet drop. I've seen others who don't even use a reticle. It's a highly personal choice.
For thermal scopes, I find it crucial to have reticles with colors that contrast those of the heat maps. The lines and markings on the lens should be prominent enough to be clearly visible.
Durability
Thermal vision scopes, in my experience, tend to be more expensive than a regular scope without a thermographic camera. Due to the sophisticated technology involved, the thermal vision camera itself can be quite delicate.
So, I always prefer to invest in a durable scope that can stand the test of both time and adverse environmental conditions. If I'm going to be moving around in the dark, there's a chance my rifle might bump into trees and the like. Therefore, I need an exceptionally durable scope that can take a beating.
---
The 5 Best Thermal Scopes
Here is my list of the five best thermal scopes available in the market today.
---
1. Armasight by FLIR Zeus 336 3-12x50mm Thermal Imaging Rifle Scope
As a seasoned hunter, my first recommendation based on my experience with thermal scopes is the Armasight Zeus. Crafted with military precision, this scope's vision is unparalleled. It cuts through rain, snow, fog, and haze, providing a crystal-clear view in all weather conditions. This scope, which I've used relentlessly 24/7, is designed to stay attached to the rifle without the need for removal.
Why Do I Rate the Armasight Zeus So Highly?
The ZEUS camera comes with a host of functions and features that are easily adjustable thanks to intuitive controls. I've found the direct button adjustments and electronic menus incredibly easy to navigate while exploring the vast range of settings options available on the camera. Different settings are cleverly grouped into various layers, ensuring a smooth transition between modes.
I've enjoyed the option to customize the color scheme of my heat maps, thanks to a wide variety of color modes: White Hot, Black Hot, and Rainbow. The reticle also supports various colors such as black, white, red, and cyan, with six different patterns available including lines, crosses, and dots.
The optical zoom maxes out at 2.8x / 3.4x (NTSC/PAL), which I found more than decent for a mid-range thermal vision scope. The digital zoom, on the other hand, can further extend it up to 4X.
One aspect that impresses me the most is the picture quality with a resolution of 800*600. I've been able to enhance this already impressive quality using numerous customizable and specialized image processing tools, which boost contrast and sharpness. The Smart Scene Optimization feature, highlighting living creatures when the temperature difference between the target and the surrounding isn't that noticeable, has proved to be invaluable during my hunts.
Another nifty feature is the ability of this camera to record video. It comes with a video-out cord, making it very handy for use as a handheld thermal imager. The rechargeable CR123A 3V battery provides a good 4 hours of service and even longer when used judiciously. I've made it a habit to carry a few extra batteries while going out hunting.
In terms of accuracy, this scope offers windage/elevation adjustments of 0.6 MOA. The maximum windage adjustment is 48 MOA, and the maximum elevation adjustment is 36 MOA, which in my experience provides an excellent range.
Pros
Multiple reticle choices
Excellent picture quality
Video recording functionality
No Infrared light emission
Cons
The zoom range is a tad limited
Lacks a rangefinder
Final Verdict
The extensive range of customizable features, image processing tools, and the high picture quality make the Zeus from Armasight one of the best thermal scopes.
---
2. ATN ThOR-HD 640, 640×480, 19 mm, Thermal Rifle Scope
As an experienced shooter, the ATN Thor, named aptly after the Thunder God, is next on my list of tested thermal scopes. This device has proven to be the perfect tool to take down all those pesky hogs and coyotes lurking around my property. Its thermal vision allows me to spot these critters even when they're tucked away behind the densest bushes or nestled in the longest grasses.
Why Do I Recommend the ATN Thor?
One of the most impressive features of this scope is its inbuilt rangefinder. There's no need for me to lug around additional equipment to calculate the range. The scope lets me know exactly how far away my target is, ensuring a perfect shot every single time.
Another incredible feature that significantly improves my accuracy is the Ballistic Calculator. Complex reticles and information overload are a thing of the past. All I need to do is input the environmental data, and the scope calculates bullet trajectory for me.
The zoom range is stellar, stretching from 5X to 50X, with a digital zoom of up to 10X, taking the magnification up to an impressive level. The zoom system is smooth and seamless, ensuring that I never lose sight of my target in the field of view. This clarity is further bolstered by a refresh rate of 60 Hz, which keeps my view ultra-realistic.
With a display resolution of 640*480, the Thor keeps my sights crisp and clear. The Recoil Activated Video feature allows me to record all my shots, creating a collection of my greatest triumphs to relive with family and friends. The footage gets stored on an SD card, eliminating the need for any additional USB cables.
One of the standout features of this scope is the ability to use an entire battery pack to keep it powered on throughout the night. This battery pack enables the device to run for up to 22 hours without needing a battery change.
Pros
Wifi Enabled
Remote Control Available
Bullet trajectory calculation
Extended battery life
Cons
Picture quality might be a bit grainy
Final Verdict
The technology utilized in the ATN Thor scope is not only exceptionally innovative but also tremendously helpful in making my hunting excursions significantly easier. All in all, it's a stellar thermal scope that covers all the basics and delivers excellent value for money.
---
3. ATN ThOR 4, 384×288, Thermal Rifle Scope w/Ultra Sensitive Next Gen Sensor
As a seasoned shooter and avid hunter, I can't help but bring to your attention another noteworthy product from ATN that I've personally tried and tested. This scope has many similarities with the previously reviewed ATN scope but also stands out with a few key differences. There are several variants available catering to a diverse array of budgets, with magnification ranges starting from 1.25X – 5X, going all the way up to a maximum range of 7-28X.
Why is This Scope Worth Your Investment?
The ballistic calculator in this scope simplifies the bullet trajectory calculation. All it requires from you is to input weather details like wind speed, humidity, and such. Coupled with the rangefinder, you can precisely determine the distance of your target, making your hunt even more efficient.
What strikes me as the best feature of this product is its highly sensitive thermal sensor. It delivers clear pictures at high resolutions even at the furthest ranges. The sensor's high sensitivity ensures it can pick up even the most minute temperature differences.
While the sensor resolution of 384*288 might seem a bit on the lower side, the impressive 60 Hz refresh rate more than compensates for it, providing a very lifelike picture. You have the flexibility to store videos on an SD card or live stream them to your Android or iOS device.
Pros
Highly Sensitive Camera
HD video recording
22 hours of battery life
Ballistic Calculator and Range Finder
Cons
Might experience occasional jamming
Picture quality is slightly low
Final Verdict
Considering all the features highlighted above, the scope's reliability, and its accuracy, this ATN thermal scope is, in my opinion, one of the best options available on the market today. Trust me, if you place your faith in this product, you won't be disappointed.
---
4. ATN Thor HD 384 Smart Thermal Riflescope w/High Res Video
Let me introduce you to the next thermal scope that I've tried and tested. It has the power to transform you into the ultimate predator, offering you hunting capabilities round-the-clock, not just during the day. Come hail or high water, this scope stands firm, consistently delivering an outstanding experience.
Why Should You Consider This Scope?
One of the prominent features of this scope is its ability to magnify images up to 8X. This makes it an exceptionally useful scope for medium-range hunting. The zoom is smooth and continuous, not broken up into different steps, ensuring that the picture doesn't vanish even for a split second.
The integrated rangefinder and trajectory calculator take all the guesswork out of your trajectory and range estimates. Even better, it comes with a handheld remote that allows you to use your scope as a thermal imager.
Packed with high-tech features like full HD video recording, GPS, WiFi connectivity, and the Recoil Activated Video, this scope ticks almost all the boxes. The only slight downside I encountered was the 384×288 resolution. It's not a significant issue unless you're operating in a heavily disturbed environment.
Pros
Highly affordable
Long zoom range
Trajectory estimation feature
Includes a handheld remote
Cons
Final Verdict
Aside from the low resolution, it's challenging to find any real drawbacks with this scope. Exceptionally functional and practical, this is one of the best entry-level thermal scopes available in the market today, according to my experience.
---
5. Sig Sauer Echo1 1-2×30 Multiple Reticle Thermal Reflex Sight
I've had the pleasure of trying and testing various thermal scopes, and Sig Sauer definitely stands out. Established as the oldest weapons manufacturer in Germany, Sig Sauer has become synonymous with extraordinary quality and utmost reliability over the years. This particular product was made entirely in the USA, but it embodies the same standards of craftsmanship that have positioned Sig Sauer as the go-to brand for military, government, and law enforcement agencies worldwide.
What Makes This Scope So Impressive?
Being compact and lightweight, this scope boasts the latest in thermal imaging sensors. Uniquely, it employs a 12 Micron Pixel Size instead of the common 17 Micron Size typically found on the commercial market. This feature enhances detection capability, allowing the scope to spot targets a thousand yards away, with an effective targeting range of 300 yards.
The LCD offers distinct modes for day and night, complemented by a variety of color schemes – Hot/Cold along with a color palette. The reticle is customizable as well. Besides your standard default reticles, you can craft your own personalized reticle. Plus, the camera's battery lasts a good 8 hours before needing a recharge.
This product, made out of steel, is remarkably durable. It's equipped with dual supercapacitors to guarantee continuous operation, even amidst heavy recoil. It also features IPX-6 waterproofing and abrasion-resistant lens coatings. Sig Sauer, true to their reputation, makes no compromises when it comes to durability, and this product indeed exemplifies that.
The resolution is 206×156, and the refresh rate is 30 Hz, both of which might seem a tad low. However, considering this scope is designed for hog hunting, these factors shouldn't pose a significant issue. The electronic zoom ranges from 1X to 2X, which is acceptable for close-range shooting.
Pros
Highly affordable
Super compact
Rugged craftsmanship
Customizable reticles
Cons
Low refresh rate and resolution
Final Verdict
While the specifications may not seem overly impressive at first glance, this scope earns top marks in durability and reliability. Produced by Sig Sauer, I can personally guarantee this scope performs exactly as promised and will serve you faithfully for a very long time. In my opinion, it's the best budget thermal scope available out there.
---
Frequently Asked Questions
How long do thermal scopes last?
Most thermal scopes come with a long list of industry-leading features that set them apart from the competition. A typical infrared scope has a battery life of up to 16 hours, and later generation thermal sensors provides greater performance and dynamic range support.
How does thermal imaging work?
When it comes to spotting game, thermal imaging detects minute changes in heat. Thermal scopes detect radiation and produce images without the need of visible light. Thermal imaging cameras can be used at any time of day or night. Thermal imaging can identify animals at large distances because they generate heat and are warmer than their surroundings. 
Because night vision relies on some ambient light to detect objects, detection at long distances is more difficult. The moon and stars should offer enough light for a night vision scope if shooting at night. IR illuminators are used to generate illumination in the absence of natural light. They function similarly to flashlights in terms of night vision, but they are not visible to the naked eye. Night vision cannot be utilized in bright light because the intensifier tubes that make a night vision scope work will be damaged.
What is a good resolution for a thermal scope?
The better the thermal core, the better the performance of your optic. High-end optics now have 640×480 resolution, while less priced but as good optics have 320×240 or equivalent resolution. In general, the better the visual quality, the higher the resolution.
Does sunlight damage thermal scopes?
It is not suggested to direct a thermal imager with an open lens cap at a powerful source of energy (such as a unit generating laser radiation or the sun), as this may reduce the thermal imager's accuracy.
How far can you shoot with a thermal scope?
A high-quality thermal scope will allow you to positively identify the target from up to 4,000 yards away, whilst an entry-level scope will only allow you to see the target from 1,000 yards or less.
Can thermal scopes see deer antlers?
Because deer often have antlers, the thermal should be able to confirm that none of your deer have horns. You can see the antlers when they're growing in and there's blood going through them with a thermal camera. You won't be able to see them once they stop developing and harden, especially at a distance.
What's better: night vision or thermal?
Light-sensitive night vision systems can be harmed by bright light exposure. As a result, you can't use them during the day. Thermal scopes, in brief, are good for detection and may be utilized in practically any situation. Night vision scopes, on the other hand, are designed to be used at night and can produce superior images.
Can a thermal scope see through fog?
Despite the fact that thermal imaging cameras can see in complete darkness, light fog, light rain, and snow, the distance they can see is limited by these atmospheric circumstances.
How expensive is a thermal scope?
The cost of a thermal scope can range from $900 to $5000 or more, depending on the quality and features.
---
Final Words
Thus ends our review of the best thermal scopes available in the market today.
To know what features to look for in the specifications of thermal scopes, refer to our guide above. It should answer most of your questions.
Most importantly, remember that thermal scopes are quite complicated pieces of equipment and you should only go for trusted brands like the ones mentioned above.
If you are a fan of long-range shooting, you can check our guides on suitable scopes for 1000 yard shots and 338 Lapua Magnum.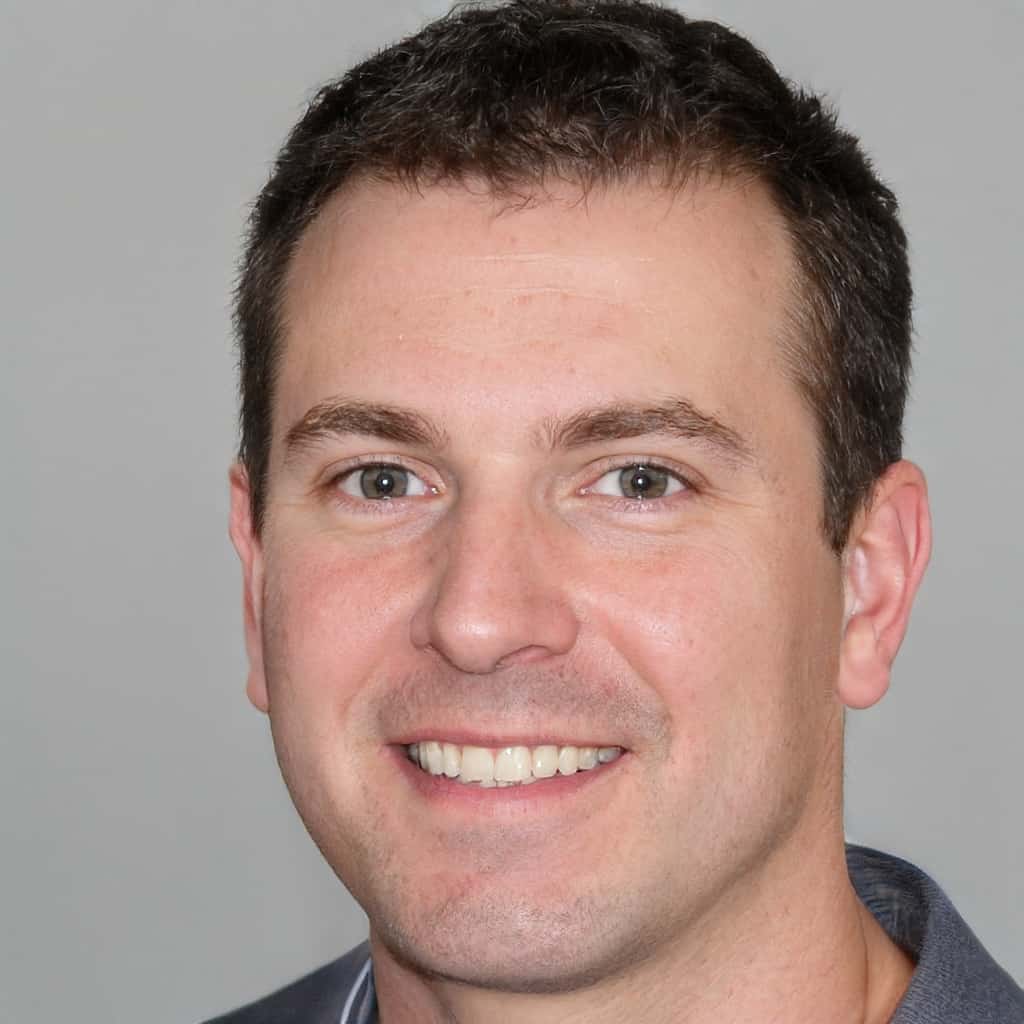 Mike Fellon was born and raised in Dallas, Texas. He inherited his hunting passions after his father John – he was fascinated by his stories, hearing how much attention, focus, dedication and patience he invested in shooting every animal. When he was old enough, his father first allowed him to shoot some cans and bottles with his shotgun, and then took him hunting – it was love at first sight. Mike has never stopped pursuing his hobby ever since.