So you're looking for scopes for the .338 Lapua Magnum?
Well, you've come to the right place. This is your guide to finding the best scope for the .338 Lapua Magnum.
The .338 Lapua Magnum is a rimless, bottleneck, centerfire rifle cartridge.  Developed in the '80s as a high-powered long range cartridge for military use, it gained popularity during the Afghanistan and Iraq War.
Apart from the military, it is very common among civilian long-range shooting enthusiasts. Because of its large size, it can take out any game animal, even dangerous ones like rhinos, buffalos and even lions and leopards.
This round also holds the record for the longest confirmed sniper kill in combat at 2,700 yards. This record is held by Craig Harrison, a British sniper. You can bet that he would have had one of the best riflescopes in the business to take that shot.
Since you are in the market for a new riflescope for your .338 Lapua Magnum rifle, we've compiled this guide and reviewed 5 scopes to make your job a lot easier.
---
.338 Lapua Magnum Scope Buyer's Guide
We know you're eager to get your hands on a scope and get out there and start hunting. A good accurate rifle scope can make all the difference in the world when you're shooting long-range as you're likely to do when hunting big game.
Before you start shopping for your scope, there are a few basic factors you need to keep in mind.
Magnification
The .338 Lapua Magnum is made for very long range shooting with sniper rifles. So you would need a scope with as much magnification as possible. The higher the better, anything less than 8X, you should disregard entirely.
You also really need to get a scope with a parallax adjuster so that you hit your mark on the first shot. You don't want to miss and then have a large animal charge at you.
Light Transmission
You need your scope to produce bright, clear, crisp images with perfect contrast from dawn to dusk. Since there's no telling how long it will take for you to hunt your targets down, you need a lens which will produce quality images in dimly-lit conditions. A good scope will have your back if it's dark, foggy or rainy.
Multicoated, anti-reflective lenses are a must because they permit maximum light transmission which is absolutely imperative.
Durability
If you're doling out several hundred dollars on a scope, you would want it to last you as long as possible. Cheap counterfeit knockoffs are guaranteed to get destroyed after only a few shots. Your .338 Lapua Magnum deserves a scope just as strong as the bullet.
Scopes made out of aluminum alloys and anodized exteriors are the best when it comes to avoiding scratches, bumps, and tears. You also need lenses that will not give way to inclement weather conditions.
Nitrogen, Argon purged lenses with O-ring seals are usually waterproof, dust and fog proof. They also provide a large amount of shock resistance.
A scope with a lifetime warranty would also be a very wise investment.
Eye Relief
With the amount of recoil from a .338 caliber Magnum, eye relief is of paramount importance. You definitely need an eye relief of at least 3.5 inches and preferably, more.
If you're shooting from unorthodox positions or weird angles, there is a high possibility of the scope hitting your eyes if you don't have sufficient buffer (eye relief.)
The Reticle
Because you'll be shooting long range, you need your scope to compensate for the bullet drop and windage over long distances. Having holdover positions and bullet trajectory prediction systems help a lot.
The crosshairs should be clean and uncluttered, regardless of the amount of detail. It should also ideally be illuminated, so you don't have any problems in the dark.
---
The 5 Best Scopes for the .338 Lapua Magnum
There is a ton of great scopes out there, but each one still has its own pros and cons. You have to pick the one best suited to your needs. Here are our 5 top picks for this cartridge!
---
1. Athlon Optics Argos BTR Riflescope 6-24x50mm Gen 2
Check Price on Amazon
Check Price on OpticsPlanet
You can always look to Athlon Optics for high-quality and high-powered rifle scopes. This model is no different, featuring fully multicoated lenses, and excellent reticle and several other benefits that make this scope an excellent choice for combining with a .338 Lapua rifle.
Let's see why the Athlon Optics 6-24×50 FFP Riflescope is such a great choice for this rifle
For starters, the scope comes with magnification settings between 6x and 24x, making it a great sniper's optic regardless of what rifle you pair it with. It also comes with a 50 mm objective lens to allow for excellent sight picture projection even at the far range of its magnification powers.
But it also comes with a first focal plane reticle that remains valid and accurate at any power setting; it's easier for experienced snipers to use this type of reticle compared to a second focal plane variety. Furthermore, the reticle is etched right onto the glass to provide additional support and increase its durability when it comes to recoil. Again, this is a great point when you want to pair it with a high-powered rifle like a .338 Lapua.
Even better, the reticle can be illuminated for greater visibility during dusk and dawn. You can adjust this via a knob near the eyepiece. The optics are multi-coated for better light transmission and durability, and the scope as a whole is built to last for a long time. It's made from a heat-treated one-piece tube of aircraft-grade aluminum, and it's been waterproofed and fog-proofed for performance in inclement weather.
We also like to mention the windage and elevation adjustment turrets, which offer tactile feedback alongside the parallax turret on the other side. 
Pros:
Optics are phenomenal

Has a great illuminated reticle

Made with exceptional durability

Easy to adjust for parallax
Cons:
The brightest setting isn't that great for bright daylight conditions
The Bottom Line
All things considered, there's nothing that the scope doesn't include. It provides excellent performance in any environment, will last a long time to come, and does a great job of serving the needs of long-distance shooters.
---
2. Vortex Optics Viper HS-T 6-24x50mm SFP Riflescope
Check Price on Amazon
Check Price on OpticsPlanet
Combining the best elements of Vortex's exceptionally popular Viper PST and Viper HS riflescopes. The HS-T (Hunting Shooting Tactical) series is ideal for long range shooting with the .338 Lapua Magnum and is also, a personal favorite of ours.
What Makes This Scope So Awesome?
The 6X to 24X  zoom range and a large objective lens of 50mm allow you to zoom in far into the distance and have a large, clear picture on the lens. The barrel itself is fairly large, at 15 inches.
What we also really like is the hashmark based second focal plane reticle is ideal for holds at long ranges. The markings do a great job for wind and moving target leads.
Exposed style turrets in this scope are designed for precise and repeated finger clicks. A zero step allows for a quick return to zero after temporary elevation corrections. This, combined with the side focus parallax adjustment totally takes out parallax and allows for optimum focus.
The fast focus eyepiece and wide field of view (17.8 to 5.1 ft at 100 yards) allow you to adjust the reticle according to your eye position and keep the focus on the target. The 4-inch eye relief is enough to ensure your eyes never come in harm's way.
What we believe sets this scope apart from the rest of the crowd is the picture quality. The multicoated, extra-low dispersion lenses bring the image to life in spectacular resolution and vivid color. The XR coatings provide enhanced light gathering capability while an Armortek coating protects the lenses.
Pros
24X zoom range

Holds zero perfectly

Infinite parallax adjustment

Highly durable (argon purged and O-ring sealed)
Cons
crosshairs are a bit thin

a bit large
The Bottom Line
Everything you would need or come to expect in a scope for the .338 Lapua Magnum, you can find all of it and more in this one. The picture is bright and clear and the best bit is how easy you can make adjustments for elevation and windage using the turrets. In our book, this scope is a great buy. Is also one of the best choices for another great long-range cartridge – the 6.5 Creedmoor.
---
3.

NightForce SHV 5-20x56mm Riflescope
Check Price on Amazon
Check Price on OpticsPlanet
NightForce shows us that they can also produce excellent long-range rifle scopes with this model, which features a detailed and effective reticle, a wide 56 mm objective lens and some of the best tactical windage and elevation turrets for adjustments on the fly.
The NightForce SHV 5-20×56 Riflescope is an excellent rifle scope for any .338 Lapua build; here's why!
This scope can magnify between 5x and 20x, and features the aforementioned super wide 56 mm objective lens. This is wider than most other rifle scope lenses on the market, so it's great for collecting extra light rays and ensuring maximum light transmission even if you kick up the zoom setting as high as possible. Thus, it's great for hitting very distant targets with your .338 Lapua rifle.
It also features a second focal plane reticle. This may be tricky for some marksmen to get used to, but it carries a critical advantage in that it stays the same size no matter how you magnify the optic. So in another way, it's easier to use amidst its various magnification settings.
When it comes to hitting distant targets, you can also take advantage of tactical MOA turrets that don't require tools to adjust. They offer tactile feedback for your fingers and click audibly with each movement. This, combined with their markings, means it's easy to compensate for either of these effects, as well as parallax, which comes with its own turret opposite the elevation dial.
The scope is also built to be waterproof and fog proof, so it's an excellent hunting optic if you spend lots of time in inclement weather. This design also means that it'll last for a much longer time to come compared to several other competing scopes. 
Pros:
Built with extreme durability in mind

Turrets offer tactile and responsive feedback

Optics provide great light transmission

Reticle offers informative hash marks
Cons:
Reticle design may be a little trickier to use at high powers
The Bottom Line
This scope is an excellent long-range choice if you prefer the second focal plane design. Its other benefits, including durability and excellent turrets, increase its value for money wonderfully.
---
4. Trijicon TR23 AccuPoint 5-20x50mm Riflescope
Check Price on Amazon
Check Price on OpticsPlanet
Trijicon may not be quite as well-known as a manufacturer like Leupold, but they can also produce high-quality optics like this one. It carries one of the best set of lenses we've ever seen, an excellent illuminated reticle, and all-weather construction that make it well worth your consideration.
The Trijicon TR23 AccuPoint 5-20×50 Riflescope is an excellent scope through and through for .338 Lapua users; here's why!
This scope can magnify between 5 and 20x, just like the last pick. It has a slightly smaller objective lens at 50 mm wide. However, it also comes with a set of exceptionally well-coated lenses that provide even better clarity and light transmission, along with zero distortion even at higher magnification powers.
Furthermore, this scope comes with an illuminated reticle that doesn't protect any illumination from the objective lens. So it won't accidentally create a distracting glare whenever you use the illuminated reticle function. This illumination is provided without the need for batteries, as it uses fiber optic technology that automatically adjusts the brightness level to compensate for ambient light conditions.
The scope comes with excellent eye relief between 3.8 and 4.1 inches, so you'll never have to worry about your .338 Lapua bucking into your eye and giving you a bruise. It's also made with aircraft-grade aluminum and an all-weather design so it'll work in even rainy or foggy conditions.
The windage and elevation turrets are well marked and easy to use, even if they aren't quite as responsive as some other scopes' on the market. But this optic does allow you to easily compensate for parallax: a critical function for any long-distance optic.
Pros:
Comes with an illuminated reticle that doesn't need batteries

Lenses have excellent coatings

Made with aircraft-grade aluminum 

Works in any kind of weather

Easily lets you adjust for parallax, along with windage and elevation through marked turrets
Cons:
Turrets could be a bit more responsive

SFP reticle might take a bit getting used to
The Bottom Line
Overall, this optic is a great choice if you want something that'll be an excellent hunting tool no matter your light environment. It's also good since it can stand up to the heavy recoil typical of most .338 Lapua rifles.
You can also check which are the best scopes for .243 Winchester and .3o0 Win Mag.
---
5. Leupold VX-5HD 3-15x44mm Rifle Scope
Check Price on Amazon
Check Price on OpticsPlanet
Leupold returns once again with a high-quality optic befitting the power and precision of the .338 Lapua rifle. This scope has an excellent series of magnification settings, some Leupold-specific innovations and a custom dial system that all make it worth your time and money.
Why You should consider purchasing the Leupold VX-5HD 3-15x44mm Riflescope
It magnifies between 3x and 15x, which is a bit shorter than most other riflescopes designed for .338 Lapua firearms. Still, this will allow you to take advantage of the Lapua's outermost effective range, and it uses a 44 mm objective lens that provides good light transmission without being too heavy or wide for combining with most rifle builds.
It also comes with an illuminated duplex reticle that isn't too busy and is easy to use no matter your magnification setting. Furthermore, it's bolstered by motion sensor technology that automatically deactivates the battery after five minutes of inactivity. This saves battery life, and it even automatically restarts when it does detect movement. Talk about ease-of-use!
The scope comes with a zero lock custom dial system. In other words, the windage and elevation dials can be pre-calibrated for use with .338 Lapua ammunition, so your estimates for these values will be even more accurate. Adding to the scope's value is the Twilight Max Light Management System, which gives you between 20 and 30 extra minutes of shooting light edge to edge high-definition lens clarity. This is great if you plan to hunt at the beginning or late hours of the day.
Add to all these benefits a waterproof, fog proof and shockproof construction and you have an optic that is easily best in class even among many top competitors.
Pros:
Comes with Twilight Max Light Management System 

Has an excellent illuminated reticle

Can work in any weather

Easily handles any recoil

Windage and elevation dials can be adjusted for ammunition type
Cons:
Illuminated reticle button can be finicky
The Bottom Line
Ultimately, this riflescope is a phenomenal choice if you have a little extra cash to spend and want the best of the best.
---
Frequently Asked Questions
What is a .338 Lapua Magnum?
The .338 Lapua Magnum is a centerfire rifle cartridge that is rimless and bottlenecked. It was designed for military snipers in the 1980s as a high-powered, long-range cartridge. It was deployed in both the Afghan and Iraqi wars. It became widely available as a result of this.
Do hunters use a .338 Lapua Magnum?
It is increasingly employed by hunters and civilian long-range shooting enthusiasts, in addition to its military use. The .338 Lapua Magnum can take down any large game animal, while its usefulness for some risky animals is debatable unless accompanied with a larger "backup" caliber. There is a significant disparity between calibers capable of killing an elephant and those capable of stopping one. The .338 Lapua Magnum is authorized in Namibia for hunting Africa's Big five game if the loads have a muzzle energy of 5,400 J (3,983 ftlbf).
Who makes the .338 Lapua Magnum?
The current .338 Lapua Magnum cartridge was developed in collaboration with the Finnish rifle manufacturer SAKO and the British rifle manufacturer Accuracy International, as well as the Finnish ammunition manufacturer Lapua, or more officially Nammo Lapua Oy, which has been part of the Nordic Ammunition Group since 1998. (Nammo).
What is a .338 Lapua Magnum good for?
While the .338 Lapua Magnum was initially developed to penetrate body armor at 1,000 meters, it has been used effectively to 1,500 meters and beyond. And while 250-grain bullets are considered standard for the .338 Lapua, 300-grain loads are normally considered most effective for extreme long-range shooting.
Is the .338 Lapua Magnum too big for deer?
The .338 Lapua Magnum is considered overkill for most deer hunting, under average conditions, from a mid-range distance, with a medium grain expanding bullet, and with correct shot placement.
Is 338 Lapua good for elk?
The .338 Lapua Magnum is usually seen as a good choice for elk hunting, under average conditions, from a mid-range distance, with a medium grain expanding bullet, and with correct shot placement.
What does lapua stand for?
Lapua is a town and municipality of Finland. It is located next to the Lapua River in the region of South Ostrobothnia. The town has a population of 14,522 in 2017 and covers an area of 751.82 square kilometer, or 290 square miles of which 13.67 kilometers (5.28 square miles) is water.
Is the .338 Lapua Magnum or 6.5 Creedmoor better?
The best bet is the .338 Lapua Magnum, which is fat and beyond. With a maximum effective range of 1750 yards, anything less than a mile may be consistently gunned down. The Lapua is laser-accurate and efficient against death rays. The Creedmoor is likewise incredibly constant in its accuracy, but not over such large distances.
Is 338 Lapua a good sniper rifle?
Yes. The .338 Lapua Magnum MRAD is designed for long-range shooters who want a comfortable, accurate, and smooth experience. The MRAD is an excellent rifle for snipers and military personnel that need to strike long-range targets on a regular basis.
---
Final words
Well, that concludes our guide to the best scopes for .338 caliber Lapua Magnum. Remember to buy a scope keeping in mind the kind of hunting you'll be doing with it. Read through our guide above, and you should have a pretty good idea of what you need to keep in mind before getting yourself a scope.
Have fun hunting!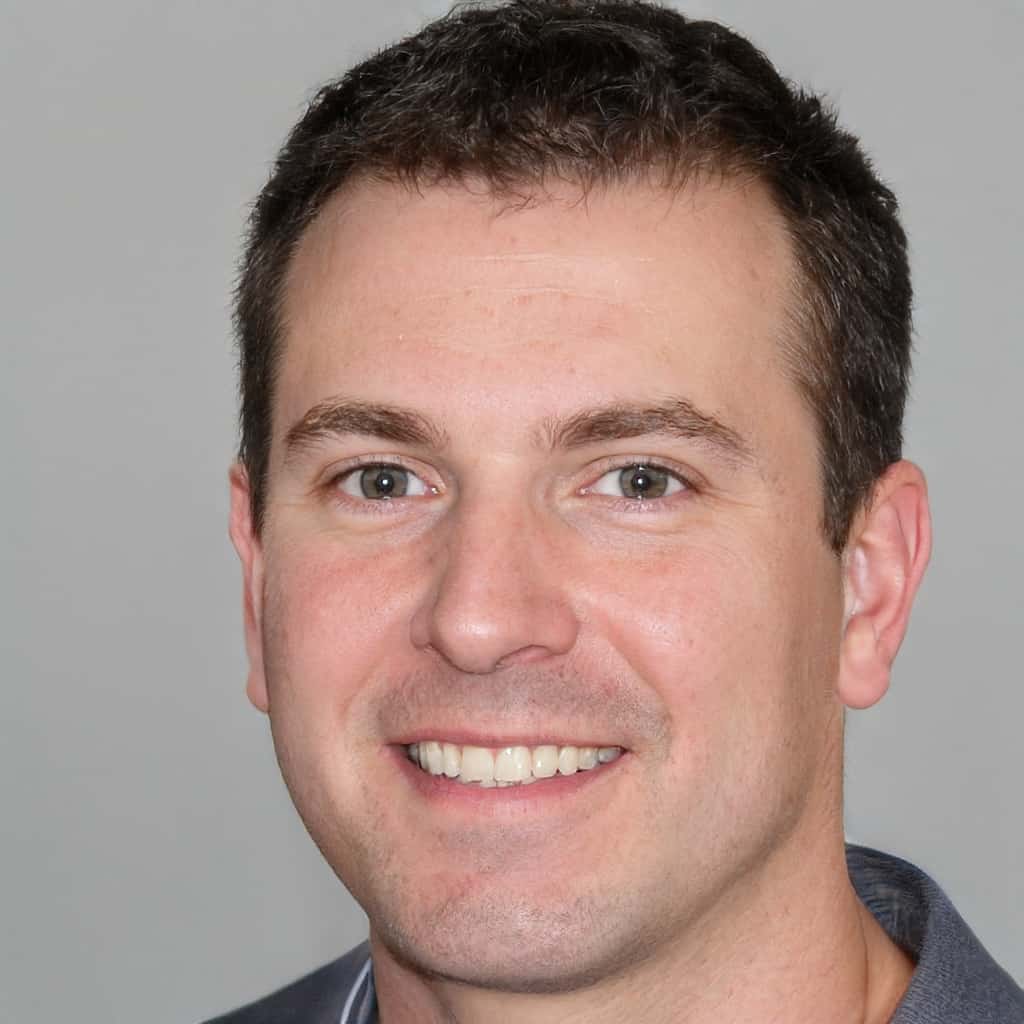 Mike Fellon was born and raised in Dallas, Texas. He inherited his hunting passions after his father John – he was fascinated by his stories, hearing how much attention, focus, dedication and patience he invested in shooting every animal. When he was old enough, his father first allowed him to shoot some cans and bottles with his shotgun, and then took him hunting – it was love at first sight. Mike has never stopped pursuing his hobby ever since.