Ask any pro marksman or a small game hunter about some of the toughest part of their trade, and they'll most likely say that it's picking the right scope.
And when it comes to the 1-4x variety, the choice doesn't get any easier!
The current 1-4x scope market is incredibly vast, which can indeed perplex the most veteran of shooters and hobbyists.
From multi-functional reticles to capped turrets and coated lenses, from build quality of the model to precision, each scope has something unique to offer to everyone!
So, if you're having a hard time making a pick, then worry not; we're here to help you out. The models we listed today are, in our opinion, some of the best 1-4x scopes that money can buy.
And we're confident that at least one among them will appeal to you as much as it appealed to us. So, sit back and read along.
---
How to choose the Best 1-4x Scope
But before you go ahead and choose the best 1-4x scope that suits your needs, here are some of the things you should look out for:
The Construction
Construction is vital when it comes to choosing the perfect scope. A rifle scope is something that goes through a lot of rough use, and is under the constant barrage of the elements and gun recoil.
Hence, picking a scope which wears out quickly and collapses under frequent shocks from gun recoil is something that must not be opted into. Checking for waterproof and fog resistance features is crucial as well, as it will allow you to use your rifle in various environmental conditions.
Picking The Right Lens.
The scope you wish to purchase should support a lens that specifically caters to your particular shooting needs and rifle. While there are a lot of different type of lenses to opt for, being aware of its type of use can significantly narrow down your search.
Hence, while using your rifle outdoors if you generally face low lighting settings or unusually cloudy days, then a lens with multi-coating is your best bet. If it's too sunny, then a lens with a lot of glare resist should be the way to go.  
If you put your scope through a lot of rough use, then choosing a lens with a scratch guard feature can be useful as well.
Reticles
The two most common forms of scope reticles in today's market is the wired, and the reticle etched into the glass.
And just like the lens, picking the reticle will depend on the nature of its use. From dot reticles, to German, duplex, BDC, illuminated, mil-dot and originals, you can pick from a large variety of range and color.
Studying up on each of the reticle types and features will give you a better idea on which one suits your needs the best and which one you should actually opt for.
---
The 5 Best 1-4x Scopes 
Here are the 5 scopes which we believe are the best from the 1-4x category.
---
1. Vortex Optics Crossfire II 1-4×24 Second Focal Plane Riflescope
Buy on Amazon
Check Price on OpticsPlanet
In the field of plinking and game hunting, when it comes to performance and reliability, Vortex Optics and their range of rifle scopes have been the go-to for some time now.
The Crossfire II is the latest addition to their 1-4x range which has off late been taking the market by storm. And it's all thanks to its modern ingenuity that grants it great precision and user versatility over many of its competitors.  
Why go for the Vortex Optics Crossfire II?
In our opinion, the Crossfire II's most impressive feature is its fast focus eyepiece. Not only did it make adjusting the scope to suit the conditions effortless for us, but it allowed us to stay locked on to the target even if it was trotting about in the field of view.
To improve the accuracy even further, Vortex has constructed the scope out of a single piece of aluminum. This makes the view of the target significantly clearer while at the same time keeping the scope rigid and durable under harsh conditions.  
Being able to re-index a scope is not something that all models will allow you to do. But as Vortex uses capped reset turrets for the Crossfire II, making the necessary adjustments to the scope was not all that difficult for us.
And while the 30mm diameter of the objective lens allowed sufficient light to gather for improved visibility, the second focal plane, on the other hand, kept the reticle in focus everytime we pulled the trigger.
However,  one complaint that we did have about the Crossfire II is the battery cover, which we felt is not well constructed. It came off loose every now and then, especially during gun recoil.
Pros:
Fast focus eyepiece will not allow you to lose sight of the target all that easily.

Made out of a single aluminum piece for improved accuracy and durability.

Wide lens diameter for clear and bright images.

Capped reset turrets provide easy scope adjustment and re-indexing.
Cons:
Disappointing battery cover construction.
---
2.

Trijicon TR24G AccuPoint 1-4x24mm Riflescope, 30mm Main Tube with BAC Green Triangle Post Reticle, Matte Black

Buy on Amazon
Check Price on OpticsPlanet
The best relatively short-range scope will be versatile, lightweight, and easy to use. Trijicon's AccuPoint 1-4×24 Riflescope scores highly on all these metrics, plus includes a variety of excellent features that make it a stellar choice for any property defender or short-range hunter's arsenal.
Why Choose the Trijicon AccuPoint Riflescope?
There are lots of reasons why you might choose the AccuPoint Riflescope above. For starters, it magnifies between 1-4x and features a reasonably sized 24 mm objective lens, along with multicoated lenses to boost light transmission and reduce distortion to zero.
Furthermore, this scope comes with a fiber-optic illuminated reticle. The reticle is illuminated using a tritium phosphor lamp, so you don't have to worry about batteries running out of energy or the reticle not working in lowlight conditions. An extra bonus of this illumination style is that the objective lens won't suffer from any glare, reducing the likelihood of you missing your shot.
Naturally, the rest of the scope is similarly well designed. It's made from all-weather, rugged, lightweight aircraft-grade aluminum. There is a downside in that the windage and elevation adjustment turrets, while good for compensating for these variables, are not clearly marked. So you'll need to practice with the scope for a little while before you can use it reliably in the field.
Even with these downsides, the AccuPoint Scope is a great pick through and through. The hard anodized coating on the exterior will increase its durability and the scope's low weight of just 14.4 ounces means you'll be able to mount it on any rifle without it offsetting your gun's balance.
You'll also appreciate that the reticle is set onto the second focal plane. The reticle won't change sizes for the value of its holdover points even as you swap between magnification factors. This is a good thing for relatively short-range scopes designed for varmint hunting or property defense.
Pros: 
Is made of good materials, like lightweight aluminum

Has a hard-anodized finish to increase durability

Has an illuminated and second focal plane reticle

The illuminated reticle won't run out of energy

Good objective lens size for the type of scope
Cons: 
The windage and elevation turrets don't have clear markings
---
You can also check our guides which are the best .450 Bushmaster scopes and the best FFP scopes.
---
3. Barska 1-4×28 IR Hunting Scope
Buy on Amazon
Check Price on OpticsPlanet
The Barska and their 1-4x hunting scope range are quite well known for offering optics that primarily deal with sighting objects at a close to mid-range distance. It's the device of choice for many amateur shooters who are looking for an entryway scope to game hunting.  
The Barska 1-4×28 IR is as dependable as it's affordable and comes with a glass-etched Mil-Dot Reticle, which is by far the most popular reticle of choice.
Why can the Barska 1-4×28 IR be your choice of scope?
The most attractive feature of the Barska is perhaps the fully multi-coated lenses that significantly improves light transmission, while at the same time reducing glare.
Being weak to sunray glare and reflection is one of the biggest issues for rifle scopes. And Barska solves this with not just the lens alone, but with a "Sniper Edge" feature as well. This is an additional shade that further helps to reduce the glare, making it one of the only scopes at that range to provide the users with an extended sun shade.     
The Multi-Dot reticle that the scope comes with has an illuminated IR feature which provides the user with customizable brightness settings for enhanced targeting points. This allowed us to keep the crosshair focused under a variety of light and weather conditions.
Barska scope has convenient elevation turrets as well. They are pretty exposed with highly hand adjustable windage along with an easy to use magnification that allows to the point adjustment to the point of impact.
These turrets even lock into place after adjustment and prevent any accidental movement when in use.
However, even with these features, the Barska was not as durable as we had hoped. It does show signs of wear and tear after several days of use, and gun recoil shock resistance may not be its strong suit when compared to the rest on the list.
Pros:
One of the more affordable and pocket-friendly scopes on the list.

Comes with a multi-coated lens for maximum light transmission.

Elevated turrets are hand adjustable and locked into place for a better hunting experience.

Multi-Dot reticle has an IR feature that allows optimal scope use under various light conditions.
Cons:
Not as durable.

May not be sufficiently shock resistant after continuous use.
---
4. Primary Arms 1-4X24 Illuminated Scope

Buy on Amazon
Check Price on OpticsPlanet
The Primary Arms 1-4x scopes are just amazing when it comes to user convenience.
With a generous 4.9-inches of eye relief, the 1-4x 24 Primary Arms has been the scope of choice for a lot of newcomers in the field of rifle shooting. With multiple adjustment options, this scope is indeed one of the easiest to use out of all the models in today's list.
How can the Primary Arms 1-4X 24 be precisely what you're looking for in a scope?
But even for an entry level scope the Primary Arms packs quite a punch and comes with an array of fantastic features.
Take its duplex center dot reticle for example. Along with allowing you to play around with the magnification to suit your target and liking, the reticle when paired with a multi-coated lens provides one of the best in light transmission.
By allowing the light to gather as much as possible, it makes the view of your target brighter and quite perfectly visible under low light settings.  
Primary Arms has also seen fit to make the finish black. This helps reduce glare, light reflection and the user will not be easily exposed to the target during a hunt.
The turret caps that are installed into the sightings makes adjusting the magnification and reticle focus quite simple. As it allows 1 MOA per click movement, moving it into various positions will be easy. Additionally, it works for both elevation and windage settings as well.   
This scopes tightly sealed body keeps it waterproof and fog resistant, thereby allowing it to adjust to various environmental conditions without slowing the user down.
But some of the customers did find some issues with this scope when it came to 'holding the zero pointer.' This is was rather disappointing for professional hunters who use rifles at a competitive level.
Pros:
The duplex center dot reticle and multi-coated lens allow great visibility in low light.

Turret caps makes magnification adjustment easy.

Waterproof and fog resistance make it tolerate environmental hazards.

1 MOA click adjustments seamlessly work with windage and elevation settings.
Cons:
There may be a few issues with holding the zero.
---
5. Steiner 5201 P3TR P4Xi Riflescope with 1x-4x24mm

Buy on Amazon
Check Price on OpticsPlanet
If a scope that's a little heavier than average doesn't bother you, Steiner's optic could be a good pick. It features several interesting design elements and exceptional accuracy at max magnification that will allow you to push your rifle's effective range out as far as possible, making this optic more versatile than many competitors.
Why Pick the Steiner P3TR P4Xi?
For starters, the Steiner P4Xi Scope can magnify between 1-4x and, at maximum magnification, can provide enough accuracy to allow you to hit targets up to 600 yards away. That's far and away better than what many other relatively close-range optics can provide.
In addition to this aspect, the P4Xi's lenses are designed with multiple coatings and high contract optical systems. These premium lenses offer fantastic color contrast and light transmission, even in lowlight environments. You'll be up to pick out your target relatively easily even if they blend into their background.
You'll also like the exclusive Steiner reticle. This is an illuminated variety that can swap between 11 different brightness settings. This allows you to use the scope either in daylight or nighttime conditions. Of course, you can also turn the illumination factor off if necessary. The illuminated reticle is easily controlled thanks to a dedicated knob on the side of the scope housing.
As mentioned earlier, the P4Xi weighs a little heavier than average at 17.3 ounces. In addition, its windage and elevation turrets are not clearly marked, meaning that while you can compensate for these variables, you'll need to remember clearly where and when you turned them to avoid throwing off your own shot.
Still, the P4Xi is a solid optic through and through. It's a little pricier than many other 1-4x optics, but this may ultimately be the best night vision 1-4x scope you can find. 
Pros: 
Has an excellent illuminated reticle with 11 settings

Made with durable materials

Has high-quality lenses to improve light transmission and color contrast

The reticle is simplistic and accurate, even up to 600 yards away
Cons: 
A little heavier than usual

Windage and elevation turrets are not marked

The scope is pricier than many other options
---
Frequently Asked Questions
How far is a 4x scope Good For?
Most hunters can consistently hit a deer in the vitals out to 200 yards or more with a 3x or 4x scope. Variable power scopes that can be set at higher magnifications can make long range shots easier, provided you've got a steady shooting rest.
What is the range on a 1 by 4 scope?
The 1-4x scopes have become very popular for military and law enforcement rifles. A simple red dot may be easy for close-quarters shooting, but depending on dot size human targets can start to be completely covered in as little as 100 yards.
Does a 4x scope give enough power?
Learning the fundamentals of marksmanship usually will involve targets at 100 yards or less, and a 1-4x scope is plenty adequate to shoot some decent groups at those ranges.
What does 1×4 Moa mean?
The minute of angle, or MOA, corresponds to the minute hand on a 360-degree clock face. In the same way that the minutes of an hour refer to 1/60th of a degree, each minute refers to 1/60th of a degree. Even a little angle can cause you to miss the target when firing, thus fine-tuning your MOA to the exact angle or "minute" is critical.
Because a bullet moves in an arc-shaped trajectory, MOA is used to aid estimate firing in minutes. The greater the effect of gravity as velocity drops the further a bullet must travel (usually measured in yards). The further you are from a target, the lesser your bullet's chance of striking where you intend. The bullet drop, which is measured in inches, is what this is called.
Is 4x enough for hunting?
If you're hunting deer-size game, here's a good rule of thumb: The power is sufficient up to hundreds of yards from the target. That is, a 212 x scope will suffice up to 250 yards, while a 4x scope will suffice at 400 yards.
How far is a 1x scope?
For a long time, 1x magnification for 100 yards of distance has been the standard recommendation. A rifle scope with a 4x magnification could take a 400 yard shot by that criteria. If you've ever peered through a scope at 4x magnification, you'll quickly discover that more magnification is preferable.
Do magnifiers have to be zeroed?
When the red dot is magnifying, good magnifiers must be zeroed to work properly. More images should be taken, but only the magnification should be adjusted, not the red dot. Once you've zeroed both parts, you'll be able to hit your target with pinpoint accuracy in no time. First, zero the dot, then the magnifier.
Does a red dot magnifier help?
Out to around 200 yards, red dots can be useful. When you add a magnifier to the equation, spotting that target at 200 yards becomes a lot simpler. It also makes it easier to hit the target. When you approach closer to 50 yards, little targets become much easier to take out.
---
Final Thoughts.
In the sport of rifle shooting, small game hunting, and plinking, precision and accuracy are indeed one of the most important things.
And not many 1-4x scopes will be able to provide you with that. But, we hope that our list today was able to help you pick the one that suited you perfectly.
Till next time! If you want a bit of extra magnification, check our 1-6x scopes and 1-8x scopes guides.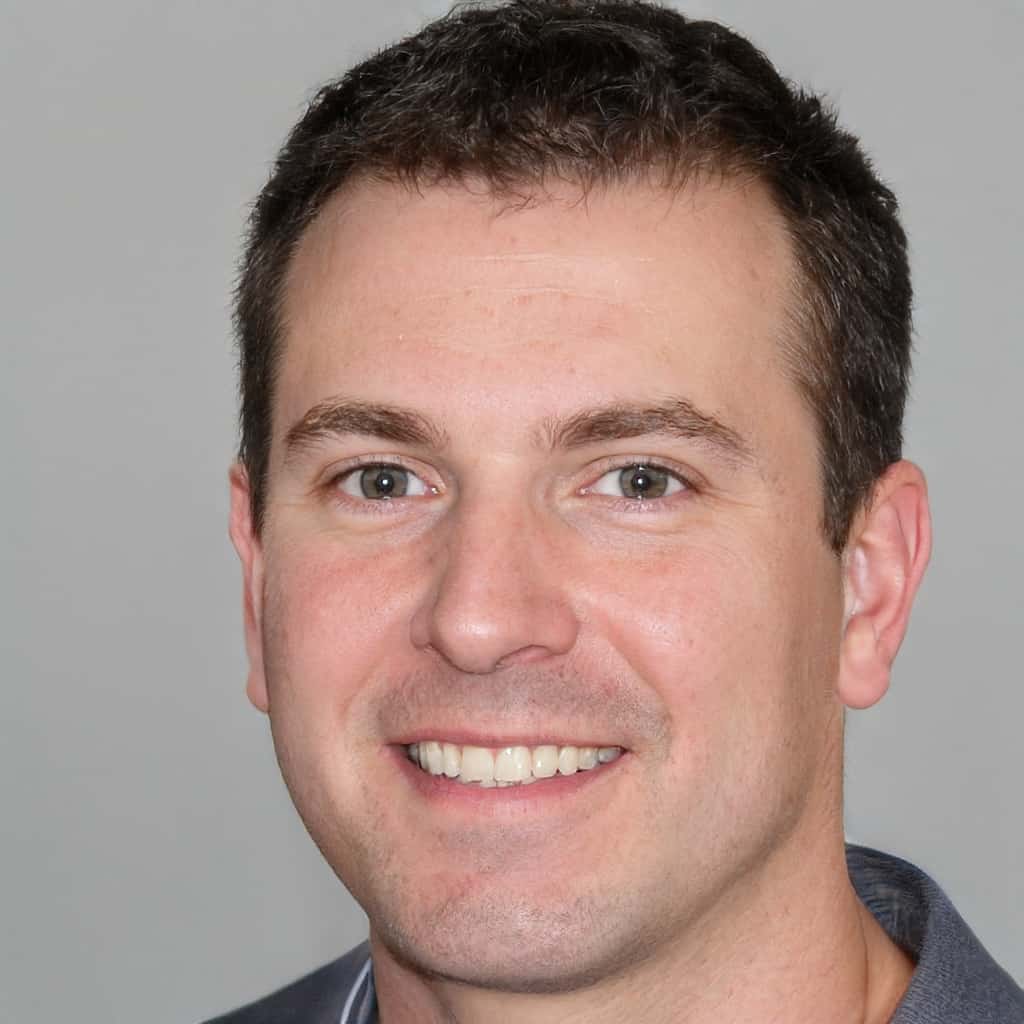 Mike Fellon was born and raised in Dallas, Texas. He inherited his hunting passions after his father John – he was fascinated by his stories, hearing how much attention, focus, dedication and patience he invested in shooting every animal. When he was old enough, his father first allowed him to shoot some cans and bottles with his shotgun, and then took him hunting – it was love at first sight. Mike has never stopped pursuing his hobby ever since.