As a hunter, I've come to realize that not all scopes need crazy high maximum zoom settings. Most of the time, we hunters just need scopes within the 1–8x range. To find the perfect scope for my rifle, I had to narrow down my options and rule out scopes with magnification levels I'd never actually use
That's why I want to share my findings with you. I've discovered the best 1–8x scopes for rifles that work for all kinds of shooters, and I've got some tips to help you find the right scope on your first try. So let's dive in.
---
What Range is a 1-8x Scope Good For?
A scope with magnification settings between 1x and 8x is an ideal hunting scope for most expeditions and for hunting most kinds of game. Since average hunting situations usually take place between 300 yards and 500 yards, this scope in my experience can cover both of those distances and quite some distance below or above them, as well.
Put simply, a scope with these magnification settings will be ideal for hunting below 1000 yards. While it might be possible to get lucky on a shot approaching 1000 yards,  in my opinion it'll be difficult if not impossible. Instead, scopes with these zoom levels have the ability to keep your target within your sight picture, since they aren't zoomed in so far as to make tracking a target difficult.
These scopes offer decent fields of view, especially when paired with excellent lenses. All in all, scopes of this type are ideal for most hunters and can also be used for target practice, although their benefits are somewhat wasted on still targets, which can be hit from further away with higher power scopes.
---
What to Look for in a 1-8x Scope
While practically every scope that can magnify between 1x and 8x is going to be a decent choice for hunters, the rest of a scope's features can distinguish it from the others and might let you know if it'll be a good fit for your rifle. Let's go over the main things to focus on as you browse, so you can distinguish better scopes from poor ones.
Durability
You should always consider how durable a given 1-8x scope is overall, as this indicates how long it will last and in what conditions it can be used. As an example, scopes that are waterproof or fog proof are great for hunters that have to pursue their prey in inclement weather or in watery conditions. These scopes are usually great value for money. I tested scopes that will serve you for a long time.
You should also see if a given scope has any defensive coatings on its lenses. These special coatings will protect the lenses from being scratched or marred from dirt or debris and may even increase a lens's ability to transmit more like to your eye. All in all, multicoated lenses are far superior to regular lenses. Naturally, the scopes below are durable and have excellent lenses to set them above most other scopes on the market.
---
Eye Relief
What is eye relief? Basically, it's the maximum distance at which your eye can rest and still see the entire picture provided by the scope. The farther this distance, the more your eyes are protected from possibly being bruised when a rifle kicks due to recoil.
As you might imagine, rifles that have a lot of recoil must be paired with scopes that have a generous amount of eye relief. You'll probably want something with 3 to 4 inches or so. Rifles that don't have a lot of kick can work with smaller amounts of eye relief, however.
There isn't a single amount of eye relief that's perfect for every rifleman, so I provided scopes with variable amounts of eye relief. This way, you can choose the scope that's perfect for the rifle you plan to use it with.
---
First or Second Focal Plane?
Scopes with 1x-8x zoom and beyond will have reticles positioned on either the first or second focal plane. This describes where the reticle is positioned within the scope tube.
Reticles on the first focal plane will slightly change size as you switch between magnification settings. They'll become larger as you zoom in and smaller as you zoom out. The advantage of this process is that the holdover or estimation hash marks included on the reticle will stay accurate relative to your target. This can make adjusting for various conditions easier, especially when it comes to hitting distant targets.
Second focal plane reticles do not change size as you swap between zoom levels. This makes it very easy to get used to the reticle, although it does require that you estimate the real effects of windage or elevation since the holdover points are only truly accurate for one magnification setting, which is usually determined in the manual or instructions that come with a given scope.
Overall, FFP or SFP reticles can both be effective under the right circumstances and in the right hands. I provided scopes with both types of reticles below so you can choose which you buy based on your own preferences or experience.
If you are a fan of other low variable scopes, also check my guides on 1-4x optics and 1-6x optics.
---
The 5 Best 1-8x Scopes
---
1.

Vortex Optics Strike Eagle 1-8×24 Second Focal Plane Riflescope
Check Price on Amazon Check Price on OpticsPlanet
By this point, most hunters and firearm enthusiasts know that Vortex Optics makes quality scopes. The Strike Eagle is overall one of the best 1-8x rifle scopes I tested, and let me explain why.
My Feeling After Using the Product
For starters, this SFP rifle scope has a second focal plane reticle that is adaptive, versatile, and ideal for swapping between the available magnification settings. Since the magnification settings aren't too high, this isn't a problem; the reticle not changing sizes won't throw off your aim too much.
More importantly, I found that the Strike Eagle scope had high-quality, multicoated lenses. Those lenses delivered consistent, bright sight pictures during my time with this optic. That's an important element for any hunter or firearm enthusiast, no matter what species of game you are trying to hunt.
Lowlight performance came along with excellent eye relief and a fast-focus eyepiece dial. In my mind, that fast-focus eyepiece is a great benefit since it helps you focus in on a fast-moving target very quickly and easily. Of course, the Strike Eagle is also waterproof and fog proof, adding additional flexibility to its list of benefits.
Product Highlights
However, the most important feature in my experience was the BDC or bullet drop compensation reticle. This reticle is etched straight onto the glass and, even better, is illuminated. I found it to be an excellent addition to the scope overall, as the holdover points helped me estimate where my bullets would drop at the upper end of the magnification range. The windage cap even comes with a special storage slot for keeping an extra battery for the illuminated reticle – how neat is that?
Common Problems and How to Deal with Them
The only real downside is the lack of a parallax adjustment turret. However, in my experience, you won't need it very frequently with most hunting expeditions that require a 1-8x scope in the first place. Furthermore, you can usually get by without adjusting for parallax if you have enough experience with the scope and rifle in question.
Key Features
1-8x magnification
24mm objective lens
SFP scope
Pros
Has a fast-focus eyepiece
Excellent illuminated, BDC reticle
Highly durable scope
Great light transmission and lens coatings
Cons
No parallax adjustment turret
Basic Parameters
| | |
| --- | --- |
| Manufacturer | Vortex Optics |
| Weight | 18.5 oz |
| Eye Relief | 3.5" |
| Magnification | 1-8x |
| Field of View | 14.4'-109' |
The Bottom Line
All in all, the Strike Eagle scope is the best of the best when it comes to 1-8x rifle scopes, bar none. Even the lack of a parallax adjustment turret doesn't hold it back too much.
My rating: 4.9/5
For more info about the scope, see my full Vortex Strike Eagle 1-8×24 review.
---
2. Primary Arms 1-8x24mm SFP Riflescope
Check Price on Amazon Check Price on OpticsPlanet
I next tried a Primary Arms rifle scope with a second focal plane reticle; here's what I discovered.
My Feeling After Using the Product
Overall, this rifle scope is great for short to mid-range shooting. Boasting a 24 mm objective lens and quality features, like water and fog-proof construction, it's a solid and affordable scope for a variety of shooting and hunting situations.
However, I also really like the windage and elevation turrets. These are capped by default, and they click audibly each time you make an adjustment. Therefore, you'll find, just like I did, that you can adjust those turrets without taking your eye off the target.
On top of that, the scope is pretty lightweight, clocking in at just about a pound. That's because it is made of durable yet lightweight aircraft-grade aluminum. Adding to its budget-friendliness are the lens caps, which come with every purchase by default.
Product Highlights
Like many of the best rifle scopes for 1-8x shooters, this scope comes with an illuminated reticle. The SFP reticle is actually available in three different designs: ACSS 5.56, 5.45, or .308. No matter which one you choose, the BDC or bullet drop compensating hash marks are there to help you estimate bullet drop at a distance.
Notably, you can illuminate the reticle in 12 different brightness settings and set it to red or green. This added customization makes it a stellar reticle and overall better optic than it would be otherwise. For example, if you are currently trying to watch a target against a green background, switching the reticle to read is a great way to keep the scope working perfectly and boost your chances of scoring a successful hit.
Common Problems and How to Deal with Them
As with the scope above, there aren't any parallax adjustment turrets here, and the battery life on the illuminated reticle could be a bit better. However, planning ahead and remembering to replace or recharge the battery from time to time should solve this issue. These downsides aren't enough to make the scope not worth your time and money, in my opinion.
Key Features
1-8x magnification
24mm objective lens
SFP scope
Pros
Excellent illuminated reticle
Has good eye relief
Durable and lightweight scope
Comes with lens caps
Cons
No parallax adjustment turret
Battery life could be a bit better
Basic Parameters
| | |
| --- | --- |
| Manufacturer | Primary Arms |
| Weight | 17.9 oz |
| Eye Relief | 1.74" |
| Magnification | 1-8x |
| Field of View | 14.5'-110' |
The Bottom Line
Overall, this Primary Arms rifle scope is a stellar choice for short to mid-range shooting thanks to its versatility and affordability.
My rating: 4.8/5
This scope can perfectly fit rounds like the .223 Remington.
---
3.

Bushnell 1-8×24 AR Optics Ill BTR-2
Check Price on Amazon Check Price on OpticsPlanet
Bushnell makes some of the best optics in the business, and the AT Optics III scope is a great option for a variety of reasons.
My Feeling After Using the Product
This 1-8x rifle scope has a lot to like, starting with the fully multicoated lenses. These optimize light transmission and minimize glaring or shining on the glass surfaces, so you won't have to worry about accidentally becoming distracted from your target after sighting-in to it.
I also found that the scope comes with a built-in throwdown lever. Put simply, the lever lets you customize your mount between two different heights. Therefore, if you want a 1-8x scope that fits multiple rifles and can be swapped between them quickly and easily, the AT Optics III is just the ticket for you.
There are other benefits to this optic, of course. The windage and elevation turrets provide tactile and audible feedback whenever you adjust them, so it's easy to compensate for these variables without looking at them. Naturally, the scope is also quite durable and waterproof.
Product Highlights
For my money, the BDC reticle is the most impressive element of this 1-8x scope. It has very well-designed holdover points to help you estimate bullet drop at the upper range of the available magnification settings.
In addition, the reticle can be illuminated, assisting with spotting and accurately hitting your target in lowlight environments, like shooting during dusk or dawn. The illuminated reticle also lasts for quite a long time before the battery needs to be replaced. In my opinion, you shouldn't need to worry about the reticle suddenly running out of juice in the middle of the field unless you literally keep it on all the time.
Common Problems and How to Deal with Them
Unfortunately, I noticed the AT Optics III scope does have one issue: the same throwdown lever mentioned above can get in the way if you aren't used to it. The solution is, of course, to practice with the scope, but you should keep this in mind before assuming it'll be your next favorite optic right out of the box.
I should mention that I had some difficulty adjusting to the throwdown lever since I kept bumping into it as I adjusted for things like windage and elevation. If possible, try to practice some shots with the scope before taking it into the field.
Key Features
SFP scope
1-8x magnification
24mm objective lens
Pros
Light transmission and lenses are great
Throwdown lever lets you adjust scope mount height
Great windage and elevation adjustment turrets
Has a good illuminated BDC reticle
Cons
Throwdown lever can get in your way from time to time
Basic Parameters
| | |
| --- | --- |
| Manufacturer | Bushness |
| Weight | 18 oz |
| Eye Relief | 3.6" |
| Magnification | 1-8x |
| Field of View | 16'-100' |
The Bottom Line
Ultimately, the AT Optics III scope is a stellar piece of equipment and a great choice for those of you looking for an optic that works well for multiple rifle models.
My rating: 4.7/5
---
4.

Trijicon VCOG 1-8×28 Riflescope, Red MRAD Crosshair Dot Reticle w/Thumbscrew Mount
Check Price on Amazon Check Price on OpticsPlanet
Trijicon's VCOG 1-8×28 Riflescope is a quality piece of equipment, and in my time with it, I found a lot of great features and elements you need to know about.
My Feeling After Using the Product
This scope comes with a special segmented circle MRAD crosshair dot reticle. In my experience, this is an excellent reticle for use with multiple different ammunition calibers, barrel lengths, weights of ammunition, and much more. In essence, you can rely on this reticle to be accurate and helpful no matter which type of rifle you mount this scope on.
On top of that, the reticle is illuminated with an LED design. It comes with 11 different brightness settings, and although it is battery-powered, each battery should last for about 633 hours. You could feasibly never have to change the battery in your time with the scope at all!
Naturally, the VCOG scope is made of aircraft-grade aluminum. As a result, it's not too heavy while still providing excellent durability. This is bolstered by the presence of coated glass lenses, which improve color transmission, contrast, and picture quality without causing any distortion.
Product Highlights
During my time with the VCOG scope, I found that it came with a special mounting system out of the box. As a result, I was able to mount it onto my rifle quickly and easily, so I'd definitely recommend this for newcomers to optics overall. You won't need to break out any special tools or visit a gunsmith to get the job done, which is a big plus when it comes to enjoyment.
Common Problems and How to Deal with Them
The biggest issue with the VCOG scope isn't actually a bad feature or design flaw, but price. Indeed, this is more expensive than most of the other best 1-8x scopes on the market. Keep this in mind if you are looking for something that won't necessarily break the bank.
However, plenty of hunters and firearm enthusiasts think that price should be no object when it comes to the equipment you use in the field. I tend to think similarly, but I also believe that beginners have no business using highly advanced, highly expensive scopes in the first place until they have experience with more affordable optics.
Key Features
1-8x magnification
28mm objective lens
SFP scope
Pros
Made with lightweight and durable materials
Great lenses and light transmission
Has illuminated reticle with good battery life
Dedicated mounting system makes it easy to install
Cons
More expensive than other scopes
Basic Parameters
| | |
| --- | --- |
| Manufacturer | Trijicon |
| Weight | 32 oz |
| Eye Relief | 4" |
| Magnification | 1-8x |
| Field of View | 13.1'-109.2' |
The Bottom Line
Overall, this versatile and user-friendly piece of equipment is a great choice if you have some cash to spare and if you enjoy being able to quickly mount a scope on your rifle of choice.
My rating: 4.6/5
---
5.

Athlon Optics Argos BTR GEN2 1-8×24 Riflescope – ATSR5 SFP IR BDC



Check Price on Amazon Check Price on OpticsPlanet
Athlon Optics offers an excellent 1-8x scope for a variety of different users, and I think it could be perfect for some of you.
My Feeling After Using the Product
When I used this product, I immediately noticed the illuminated, glass-etched BDC reticle. Since it is etched on the glass, it won't shake or shutter when you pull the trigger of your rifle, allowing for consistent, reliable performance and excellent assistance when trying to sight-in to distant targets. Since the reticle is on the second focal plane, it'll stay the same even as you adjust your magnification settings.
Of course, the reticle is only as effective as it can be because of the multicoated and high light transmission optics and lenses. These lenses promote top-tier clarity, even when you shoot at 8x magnification. I'm confident you'll find shooting with the BTR GEN2 to be a blast.
In addition, I discovered that the scope is highly durable and perfect for shooting in inclement weather. Waterproofing and argon purging make it work in any environment. Since it weighs just over a little 1 pound, it's also great for taking with you during any hunting expedition. Generally, I didn't have any issues with the scope offsetting the balance of my rifle or making it handle strangely.
Product Highlights
I found the capped, finger-adjustable, and resettable windage and elevation turrets to be the standout feature of the BTR GEN2. That's because they have zero-stop functionality; you can instantly reset either turret whenever it is necessary without having to go through a complex process. This is just one more reason why the BTR GEN2 is a stellar 8x scope.
Common Problems and How to Deal with Them
On the downside, the turrets are not marked. Experienced hunters will be able to handle this without too much trouble. If you are new to firearms and optics, however, you may wish to mark them yourself or practice a bit with the scope to get a feel for the windage and elevation adjustments before taking it into the field.
Key Features
1-8x magnification
SFP scope
24mm objective lens
Pros
Capped turrets feel good to use
Has a durable, glass-etched illuminated reticle
Lenses are high-quality
Durable and weatherproof
Cons
No markings on the windage and elevation turrets
Basic Parameters
| | |
| --- | --- |
| Manufacturer | Athlon Optics |
| Weight | 16.1 oz |
| Eye Relief | 3.5" |
| Magnification | 1-8x |
| Field of View | 27'-112' |
The Bottom Line
In the end, the BTR GEN2 is an excellent 1-8x scope for all, but a particularly good choice for those wishing to push the maximum ranges of their rifles.
My rating: 4.6/5
---
Frequently Asked Questions
What is a 1-8x scope?
Due to their great speed and adaptability, 1-8x scopes are popular among shooters. Target shooting, hunting, and big game are all possible with this scope. This scope can be used with magnifications ranging from 1x to 8x. You may be able to engage in conflicts over 800 yards after you attain 8x power.
What are the best aspects of a 1-8x scope?
When utilized on a bright sunny day or in low light conditions, the scope is ideal provided it can handle the transitions required with optical settings. Another thing to remember is that a 1-8x scope may be adjusted. It allows the shooter to easily move from close range to long range. In addition, the finest 1-8x scope for AR should be fog, shock, and water resistant. Your sight should be able to survive any unpredictably bad weather.
What distance is a 1-8x scope good for?
You'll receive an extra 2x magnification range with the 1-8x scope. While the scope still has 1x magnification, it isn't as good at super short ranges. Its most effective range is between 300 and 500 yards, with some wiggle room above and below that.
Which is better, FFP or SFP?
When it comes to focal planes, a scope with a first focal plane turret design allows the shooter to adjust the crosshair size as well as the 8-power setting. For the most part, this isn't necessary, but it's frequently used in the field for ultra-long-range operations.
Either option will get the job done within most standard ranges for a rifle.
What is ACSS?
An inquiry about the word ACSS has been addressed to Hunt Net. This feature has nothing to do with the standard use of an 8-power rifle scope. It's all about the reticle design, as well as using elevation and windage markers within the sight itself while avoiding turret knobs.
The "sub-tension" arrangement is what we call this part of the scope, and it's found on most long-distance, military, and sniper scopes.
How to Sight In Your New Scope?
A boresighter should get you close enough to print a bullet hole on a large target at 50 yards if your scope is properly positioned. No boresight, not even a laser boresight, can help you sight in your gun. To sight the pistol in, you must fire it and adjust your scope accordingly. Every gun has its own personality. Even if the serial numbers are consecutive, no two are same. There's no assurance that a gun that shoots a certain type of ammo well would like it in the same way that another pistol does.
You will do well if you mount a nice sight on a good gun with good rings and bases, and select a specific type of ammo that it shoots well with a bullet that meets your needs. Purchase a case of the exact same ammo with the same lot number, keep it with the rifle, and make no changes.
Also, when your windage and elevation adjustments are in the middle of the allowable adjustment range, your scope is at its best. This is referred to as mechanical zero. Turn the dials all the way one way and then the other when buying a scope, counting how many complete and partial rotations there are, then divide that number and get the midway. For your tweaks, start there. Windage adjustments are available on many rear bases. 
---
Concluding my 1-8x Scopes Guide
Ultimately, the ideal 1-8x scope for your needs will balance budget, features, and durability. Remember to pick a scope that has a reticle on your ideal plane – first or second – and you'll enjoy it for a long time to come. Good hunting!
Want a fixed scope? Check my SWFA SS 10×42 review.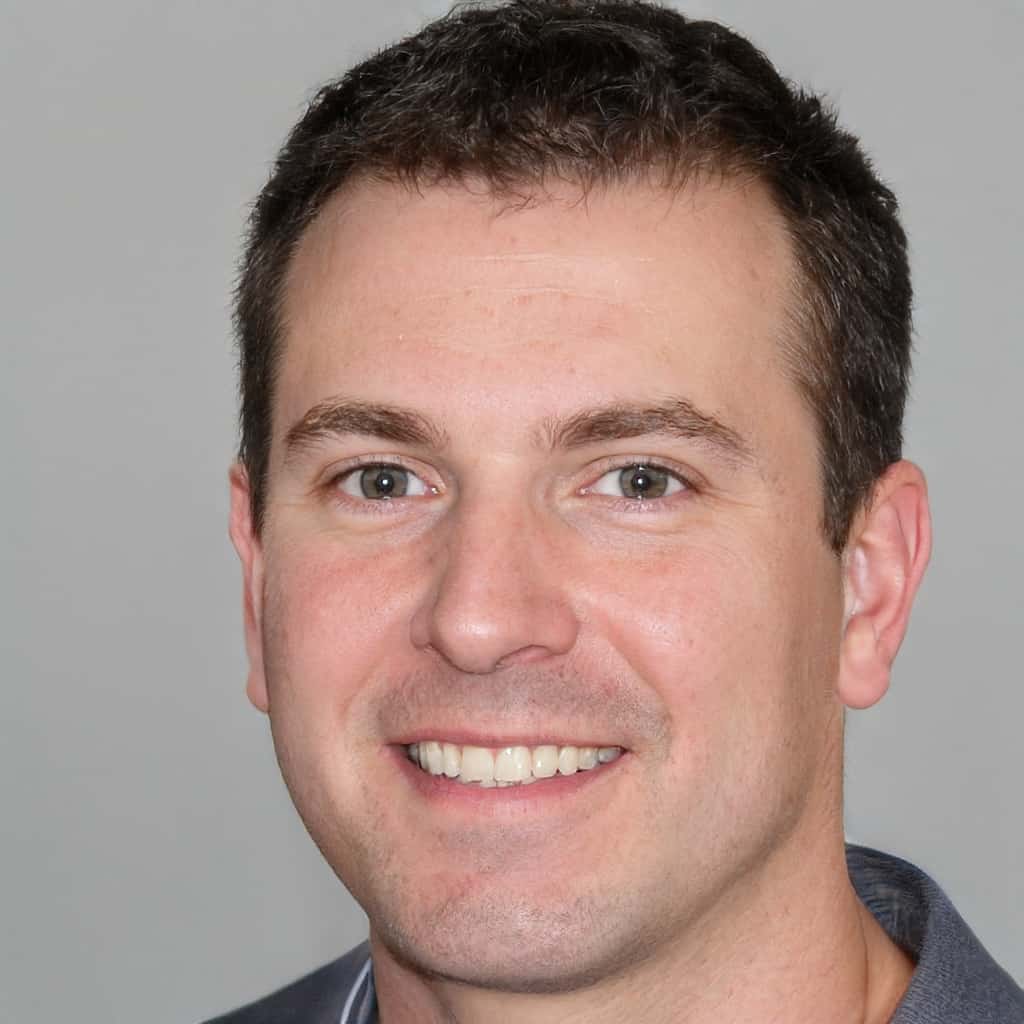 Mike Fellon was born and raised in Dallas, Texas. He inherited his hunting passions after his father John – he was fascinated by his stories, hearing how much attention, focus, dedication and patience he invested in shooting every animal. When he was old enough, his father first allowed him to shoot some cans and bottles with his shotgun, and then took him hunting – it was love at first sight. Mike has never stopped pursuing his hobby ever since.