Vortex is one of the top scope manufacturing companies in the world for a reason. Whenever we review one of their scopes, we expect to be wowed or impressed. Yet most scopes have a particular niche or engagement type that they excel within; take them out of that scenario and suddenly they aren't nearly as useful.
But unlike many rifle optics, the Strike Eagle appears to be a scope suitable for as many rifles as there are marksmen!
Indeed, it offers excellent optical performance across a good span of engagement ranges, plus a selection of innovative features to make it stand out among its competitors. In this review, we'll examine the Strike Eagle in exacting detail to see if it'll be a suitable optic for you despite its general-purpose design. Let's begin.
---
Vortex Strike Eagle 1-8×24 Overview
The Vortex Strike Eagle is a perfect example of a versatile optic that's suitable for a wide range of activities or engagements. It features one of the most all-purpose magnification powers you can find on rifle scopes, plus a set of phenomenal lenses that provide a good sight picture at each zoom level. The Strike Eagle also offers an illuminated reticle, providing other accuracy advantages no matter what the ambient light level is like.
The scope further features a useful BDC reticle to help you land more distant shots and a great range of eye relief no matter what magnification power you choose. Add to all of these benefits a durable frame and a weatherproof design, along with classic windage and elevation adjustment turrets, and you'll find the Strike Eagle to be another example of Vortex's attention to detail.
Let's check out this fantastic, affordable scope more closely.
Features:
1-8x magnification

30mm tube

11 brightness settings for reticle

BDC reticle
If you are interested to read more of our articles you can check best Mueller scopes and NcStar scopes reviews.
---
Reticle Type and Magnification Settings
The Strike Eagle has a classic spread of magnification ranges from 1x to 8x. In a nutshell, this is perfect for traditional hunting scenarios that take place below 1000 yards. The highest zoom level, 8x, will still let you take shots on more distant targets but won't narrow your field of view so much that you feel constricted.
The reticle is located on the second focal plane, meaning that it won't change size as you swap between magnification powers. It's also an illuminated reticle. There are 11 different brightness settings to let you continue to benefit from the increased visibility of the reticle even in different lighting conditions.
To make things even better, there's an additional battery storage compartment located in the windage cap. This means that, so long as you have both batteries charged, you'll never need to worry about your illuminated reticle running out of power in the middle of a hunting expedition.
But that's not all. The illuminated reticle is etched onto the glass of the fully multicoated lenses. These lenses feature coatings to improve their light transmission and their damage protection. The reticle being etched straight onto the lenses makes it more durable, too; it harder for illuminated reticles that are glass-etched to falter or fizzle out even under the shaking of a high-recoil weapon. 
There's even more! The reticle is a BDC variety. BDC stands for bullet drop compensation, meaning that it has special holdover points at the bottom of the crosshairs which can let you estimate how much gravity will affect your next shot. All in all, the Strike Eagle has perhaps the most comprehensive and useful reticle and magnification system on the market for classic hunting scenarios.
Everything you could ever need is accounted for. Variable light conditions? The illuminated reticle can help with that. Inclement weather? The multicoated lenses will ensure a good sight picture no matter what. We're very pleased with the reticle and magnification features of this scope.
We even found that the eye relief for every magnification setting is comfortable enough for most, stretching between 3 to 5 inches depending on your chosen zoom setting. All in all, this scope's optical features already make it worth the asking price, but let's see what else it brings to the table.
---
Ideal Range
As we said above, the ideal range for the scope will be below 1000 yards and mostly within the classic hunting engagement ranges of around 300 yards to 600 yards. The magnification settings available are ideally suited for engagements of this type, and the second focal plane reticle allows you to swap zoom settings quickly without losing focus on your target.
In addition, the reticle being on the second focal plane means that you'll never accidentally cover up a smaller animal with the crosshairs. This problem is usually something that first focal plane reticle scopes need to deal with.
---
Windage/Elevation/Parallax
The Strike Eagle features an excellent set of windage and elevation adjustment turrets, each of which is capped. The turrets provide tactile feedback and audibly click each time you move them back or forward. They don't lock, unfortunately, but they do allow you to compensate for either of the above two variables on your more distant shots.
There is not a way to compensate for parallax, however. The scope is preset for parallax at 100 yards, so targets beyond this range may require a little adjusting on your part to be hit accurately. Still, the excellent optics that we described above should be enough to compensate for this downside.
---
Mounting Options
The Strike Eagle is open to either rail or ring mounting systems. It only weighs one pound, so it's neither too heavy nor too light for either mounting option. We'd probably go with rings ourselves just to avoid stacking additional weight on our weapon platform.
The ideal ring diameter for the scope should be around 30 mm to match the size of the main tube.
---
Durability/Weatherproofing
Like virtually every Vortex scope, the Strike Eagle features weatherproof construction thanks to nitrogen purging and o-ring sealing. This allows it to function perfectly in inclement weather and makes it an ideal companion for hunters that pursue their prey no matter the season or whether it's raining.
If you would like to read our other reviews have a look at Burris Eliminator III rifle scope or Vortex Optics Crossfire II 3-9×40 scope. 
---
Best for General Hunting/Target Shooting
This is a perfect scope for general hunting expeditions or for swapping between various rifles if you use a rail mounting system. Its illuminated reticle and classic set of magnification ranges make this a great all-purpose rifle scope that can help you land shots at long distances or quickly acquire your targets in more close quarter scenarios.
It can even somewhat function as a tactical scope due to its light weight and snappy optics.
---
Drawbacks
The biggest downside to this scope is the lack of a parallax turret and no windage or elevation turrets locking. However, this scope is pretty affordable in the grand scheme of things and features phenomenal optics that would normally be more costly from other manufacturers. It also makes sense that Vortex excluded a parallax turret due to the relatively low upper zoom factors available here.
Overall, these flaws are very forgivable.
---
Concluding our Vortex Strike Eagle 1-8×24 Review
The Strike Eagle represents the pinnacle of versatility and quality to our estimations. Its phenomenal optics and lens system make this quite a valuable piece of equipment, especially for its asking price, and its other features are built to Vortex standards to ensure a minimum quality of performance. Any hunter would be smart to give this scope try. 
To find out more about scopes have a look at our reviews on Primary Arms prism scope or Vortex Spitfire 3x.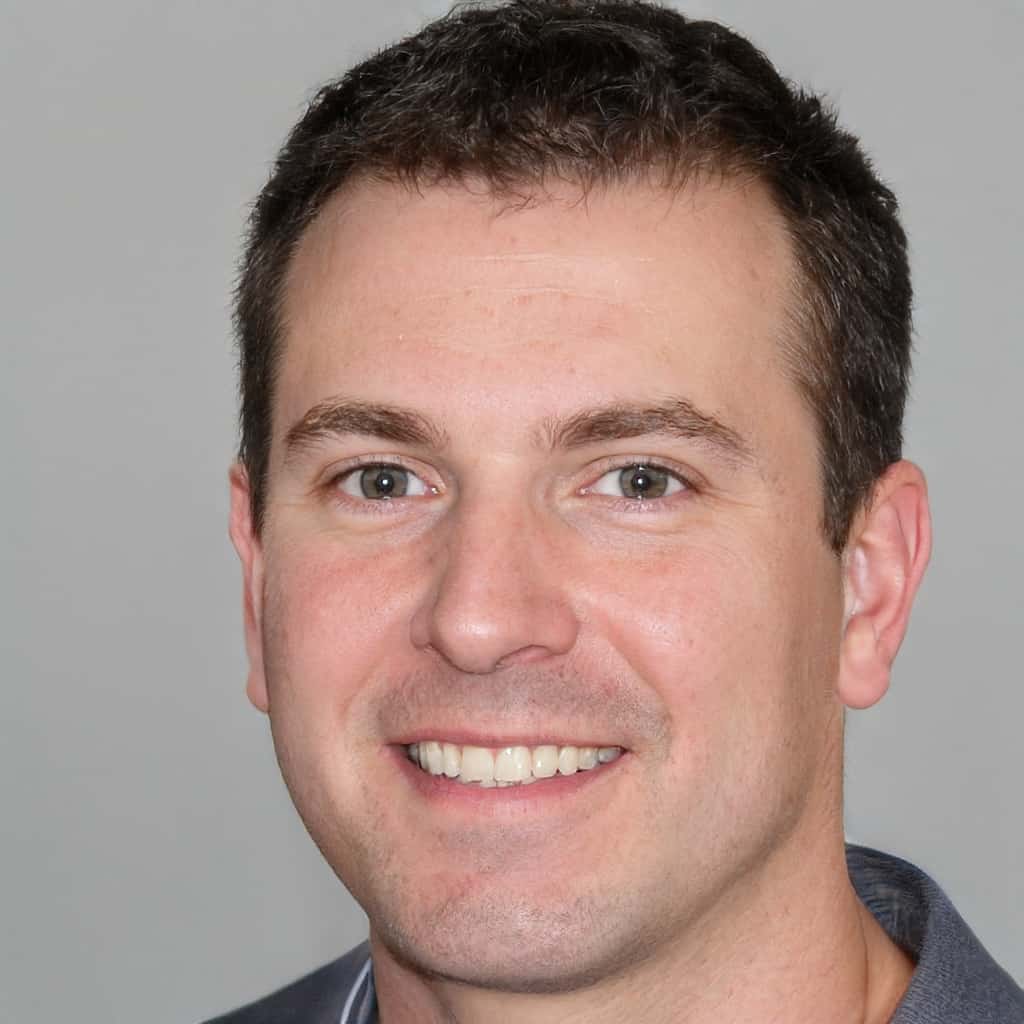 Mike Fellon was born and raised in Dallas, Texas. He inherited his hunting passions after his father John – he was fascinated by his stories, hearing how much attention, focus, dedication and patience he invested in shooting every animal. When he was old enough, his father first allowed him to shoot some cans and bottles with his shotgun, and then took him hunting – it was love at first sight. Mike has never stopped pursuing his hobby ever since.