Vortex's offerings are always worth our time, and the Spitfire proves this once again. This fixed optic doesn't swap rapidly between different magnification powers but instead provides consistent accuracy enhancement within a common hunting and tactical engagement range.
We'll examine its advantages and disadvantages to see if this optic will be a good choice for your next rifle build. Let's begin.
---
Vortex Spitfire 3x Overview
The Spitfire is a fixed magnification optic that can zoom in to a 3x power. This enables it to be accurate around ranges between 200 to 300 yards depending on the exact build you mount it with. It features a prism optical system rather than a traditional lens arrangement, providing you with a snappy eyepiece and sight picture and good optical performance when used in conjunction with its illuminated reticle.
The reticle is etched onto the prism for added stability and durability. The rest of the scope is also sturdy, featuring a hardy aluminum construction and weatherproof functionality. Although the eye relief could be better, the Spitfire's other elements – such as the built-in mount or the windage and elevation dials, which are "sticky" – make up for this moderate flaw.
It's overall a solid optic that's a perfect choice as a long-range scope for tactical rifles or marksmen, particularly when combined with a more open reflex or red dot sight as a backup. It can also serve functionally as a hunting optic, though you'll have to get used to its single fixed magnification power.
Features:
3x magnification

Prism scope

Illuminated reticle

Comes with mounting system
If you want to check our reviews on similar optics have a look at Primary Arms 3×32 prism scope or Vortex Strikefire 2 red dot scope.
---
Reticle Type and Magnification Settings
The Spitfire is another remarkable Vortex optic with a fixed magnification setting at 3x. This allows it to bolster your accuracy within common hunting and tactical engagement ranges, usually around the 200 to 300-yard mark. Because it's a fixed magnification scope, you'll never have to worry about being at the wrong zoom factor for your current situation. At the same time, it's not ideally used as a staple hunting scope since it can't help you hit targets outside its intended engagement range.
It's a prism scope, meaning that it uses a special prism to collect and focus light on the ocular lens rather than a more traditional lens structure that you'll find on classic rifle scope builds. This design allows it to be compact and still feature many of the advantages that more expensive traditional rifle scopes offer.
The Spitfire features multicoated lenses that have special antireflective coatings. These will help you experience a bright sight picture even if you point the scope toward a bright illumination source like the sun. To make things even better, the Spitfire features an illuminated reticle that can be alternated between red or green colors.
Additionally, there are five intensity levels for the illuminated reticle. This allows you to adjust the reticle brightness based on your environment's ambient light level. The reticle is etched right onto the prism of the scope. Most illuminated reticles are not. But this design ensures extra durability and stability for the illuminated reticle even when mounted on a high recoil weapon.
This etched design ensures that the reticle will remain steady and provide you with an effective point of aim no matter the illumination setting or how much a rifle was rattling in your hands.
The scope comes with a set of lens caps on either end of the optic. This is a nice bonus and will protect the lenses from excessive wear and tear or dirt damage if you use them frequently.
Finally, this scope is also noteworthy because of its fast-focus eyepiece. This eyepiece will let you quickly focus the reticle to your target and land shots snappily. Again, this serves tactical or close-range hunters more than distance shooters.
Eye relief is a bit of a letdown, reaching only 2.8 inches. Given its durability with high recoil weapons, we'd expect slightly more distance to ensure the safety of your eye. Having to lean in so close to get a full sight picture is a bit risky in our minds.
---
Ideal Range
As you might expect, this scope is more of a direct competitor to red dot sights than long-distance rifle scopes. Still, it features a 3x magnification level which allows it to land more distant shots than many red dot optics can manage.
We'd recommend using the Spitfire around 300 yards or below, although shots beneath 100 yards might be a little trickier due to the above magnification effect. This scope definitely has a sweet spot and is arguably best used with a backup red dot optic that can provide accuracy assistance for up close and personal engagement ranges.
---
Windage/Elevation/Parallax
The scope features windage and elevation adjustment turrets located on the top and side of the tube. These don't require any tools to operate and offer tactile feedback as you move them. They don't lock, unfortunately, but they are fairly sticky and aren't liable to slip around even if you slightly bump them.
This is good design, especially since the illumination intensity dial is right next to the windage dial.
The scope is built to be parallax free since it's a fixed optic.
---
Mounting Options
The Spitfire features a multi-height mounting system built into the base of the chassis. It features dual Picatinny rails right out of the box, making mounting this optic to your existing build much easier and simpler than what you'd experience with many other scopes.
The multi-height design lets you set the scope at 30mm or 40mm heights depending on your preference or what works best for your chosen rifle. As a bonus, the existing Picatinny rails set at the bottom let this scope easily be paired with an existing auxiliary reflex sight or red dot sight.
---
Durability/Weatherproofing
Vortex Optics scopes are always prepared to function in any kind of weather, and the Spitfire is no exception. Thanks to nitrogen purging and o-ring sealing, it's fully waterproof and fog-proof to let you use it in any environment. The aircraft-grade aluminum construction provides with exceptional durability and shock resistance, too.
We also like that there's an anodized finish coating the surface of the scope. This finish will reduce corrosive damage if you use the optic in inclement weather or watery environments frequently.
---
Best for Combining with a Red Dot/Reflex Sight
The Spitfire is a great choice for a general tactical scope that provides a greater effective range than many reflex or red dot sights. It's a perfect optic to combine with either of the above two sights; when combined, they'll grant you effective ranges both up close and personal and at distances around 300 yards.
Such a combination will leave you prepared for any encounter in urban combat environments or target shooting competitions.
---
Drawbacks
The eye relief is the biggest downside to the Spitfire, in our opinion. Its superior durability and the stability of its etched illuminated reticle would seem to make this a fine choice for high recoil weaponry. But the lack of eye relief over 3" will make that a risky gambit for many rifle users. Ultimately, it would be an even better optic if the eye relief was a little more generous.
---
Concluding our Vortex Spitfire 3x Review
The Spitfire is certainly worth the reputation for quality and performance that it's received over time. We feel that, if combined with a red dot or reflex sight, it can allow for more versatility or effective engagement ranges than any single optic can provide. Good hunting!
If you are interested in our other reviews have a look at Vortex Razor AMG UH-1 red dot optic and Burris FastFire 3 red dot optic.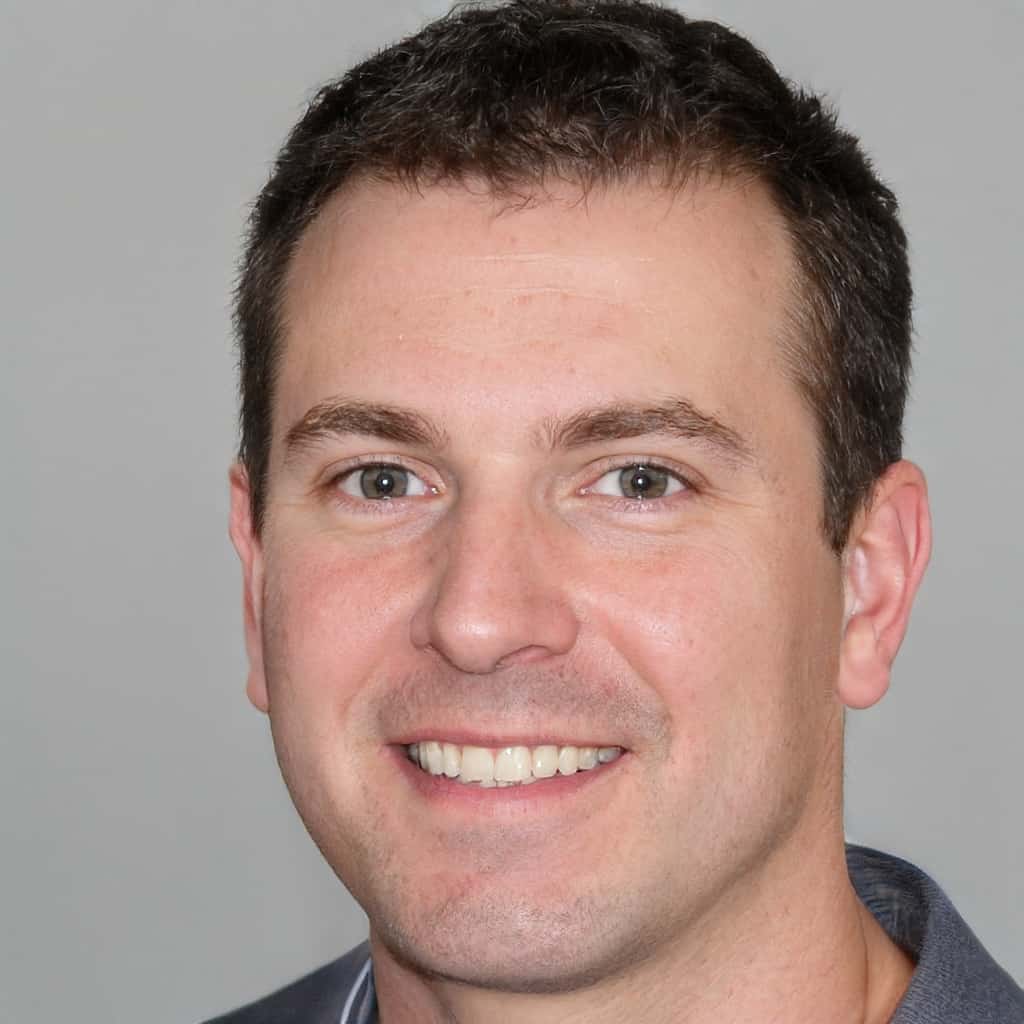 Mike Fellon was born and raised in Dallas, Texas. He inherited his hunting passions after his father John – he was fascinated by his stories, hearing how much attention, focus, dedication and patience he invested in shooting every animal. When he was old enough, his father first allowed him to shoot some cans and bottles with his shotgun, and then took him hunting – it was love at first sight. Mike has never stopped pursuing his hobby ever since.