Vortex's products usually never fail to disappoint, but this scope is a bit different from their normal offerings. Rather than a traditional scope, the AMG UH-1 is a holographic red dot model. Few marksmen are familiar with these sights, so in our Vortex Razor AMG UH-1 review, we'll examine the scope in all its aspects to determine what makes it worthwhile or if you should stay away.
---
Vortex Razor AMG UH-1 Overview
The Razor AMG UH-1 isn't like most other optics offered by Vortex (or any other manufacturer). Instead, it belongs to a rarer group called holographic sights, which offer different features but the same accuracy and clarity enhancements you'd expect from a rifle sight.
This model also incorporates a red dot reticle, meaning it's a great choice if you don't need to zoom in to accurately hit your targets. The build features delicate inner electricity surrounded by a durable aluminum alloy frame, which has been specially sealed protected from water or fog damage and let it continue to function in any weather.
Many of Vortex's signature features – such as multicoated lenses or excellent durability – make an appearance in this optic. The battery for the illuminated reticle lasts for a very long time and it comes with an integrated quick-release mount to let you swap it between Weaver or Picatinny-equipped rifle builds.
Let's take a closer look at this holographic sight and see what it offers in its technologically advanced style.
Features:
Red dot sight

Holographic design

Windage and elevation dials

Quick-release mount
If you are interested in our other reviews about red dot sights have a look at EOTech 512 or Vortex Viper.
---
Reticle Type and Magnification Settings
The Vortex Optics Razor AMG UH-1 is a holographic red dot sight. This means that it combines the durability and reticle visibility of a traditional red dot sight with the sight picture and clarity of a holographic sight.
The red dot is notably brighter than the regular level offered by most other red dot optics, partially because of the fused holographic element used in the sight's construction and partly because of the scope's battery system. It's an ultra-efficient design that can last for many hundreds of hours. Even better, this battery can be recharged with any micro USB cable; few electrically powered optics are as easy to maintain.
The optic doesn't have any moving parts and provides an exceptionally sharp reticle image without distortion or fading at the edges. The lenses have been multicoated, as is typical with Vortex products, to provide scratching resistance and better light transmission through the lens. They're practically shatterproof, offering superior durability to this optic even compared to other Vortex products.
The reticle style is an EBR-CQB reticle, featuring a red dot at the center of the crosshairs and a red triangle below. These elements can combine to provide you with great precision and enhanced accuracy at close ranges. The triangle, specifically, gives you your point of impact at ranges of 10 yards or less. Meanwhile, the central dot can be used to zero your rifle up to 400 yards.
You can, of course, alter the luminosity of the reticle through simple controls at the back of the eyepiece. Eye relief is, of course, unlimited due to the design of the reticle. There's no magnification, as well, but since this is a tactical, CQB optic that's not surprising.
---
Ideal Range
You didn't misread when we mentioned zeroing capabilities up to 400 yards. This red dot holographic sight can certainly provide accuracy benefits up to that distance, especially since its red dot is small and designed for precision aiming.
We'd still recommend that you use this holographic sight for ranges around the 200-yard zone or lower, although this scope is much better suited as a versatile optic for both tactical and longer distance shots than many red dot sights on the market. Ultimately, your range will be affected by your chosen weapon platform or bullet caliber, as well. 
Bottom line: we think this is a great optic for engagements between 100 yards and 300 yards, with shots up to 400 yards being more difficult but still possible.
If you are interested to read more of our articles you can check our Vortex Crossfire review or Burris FastFire 3 review. 
---
Windage/Elevation/Parallax
Like many red dot sights, the Vortex Razor has windage and elevation adjustment dials that require the use of a coin or flat head screwdriver to turn them one way or another. These dials offer tactile clicks each time you shift them along ½ MOA increments. It's not unexpected for the dials to be designed this way given the size and type of optic that the Razor is, though it's still not easy to make quick adjustments on the fly.
Still, they're great adjustment dials all things considered. They even feature increased resistance when you reach the end of each dial's rotation length to prevent you from wasting energy on adjusting the windage or elevation further or damaging the dials by turning them too hard.
There is no way to compensate for parallax with this holographic sight.
---
Mounting Options
The Razor is one of the few Vortex optics to come with an integrated quick-release mount built into its chassis. This quick-release mount is pre-designed to fit with Weaver or Picatinny bases. As such, it's incredibly easy to unpack this optic and begin using it only minutes after opening.
Opening and closing the mounting system to let you swap the optic between rifles is also easy. It doesn't require tools and can be done with a minimum of effort. You can further adjust the tension of the mount for your comfort or to better fit the weapon you have chosen through the assistance of a screwdriver.
---
Durability/Weatherproofing
Like virtually every Vortex scope, the Razor is made with an aluminum alloy as its primary material. This casing protects the delicate internal components and ensures sturdy functionality even through significant wear and tear or accidental dropping. The lenses have Armortek coatings, as well, to protect them from scratch damage or regular worsening from exposure to dust or debris.
It's also been argon purged to let the interior keep functioning even if things get wet or foggy. It's not strictly as "weatherproof" as other Vortex optics, but it's certainly sturdy enough to be used in inclement weather.
---
Best for Low Light Engagements
This holographic sight is a great companion for any rifle that operates primarily within the 200 to 400-yard range. The included reticle is adaptable enough to be used for close-range or more distant shots and it offers superior visibility, especially since it's so luminous. As such, it's great for shooting in low light environments.
We'd recommend it for hunting or tactical engagements equally. The zero-distortion clarity that's inherent to holographic sights makes this a fantastic choice for hunters or riflemen that prefer precision and can't stand their tools offering subpar performances.
---
Drawbacks
The biggest downside is the lack of a dial for parallax. However, most reflex or holographic sights have their reticles set to infinity in order to handle this already, so we're not surprised that Vortex left this feature out in favor of more useful things.
---
Concluding our Vortex Razor AMG UH-1 Review
Ultimately, the AMG UH-1 is a great holographic optic that provides fantastic accuracy and visibility in low light environments. As a red dot sight, we feel that it'll find a great home on a variety of rifle or shotgun builds and provides enough interesting innovations to interest even hardcore traditional rifle scope loyalists.
To learn more about scopes have a look at our articles about the best prism scopes in 2021 or Vortex Strikefire 2 red dot.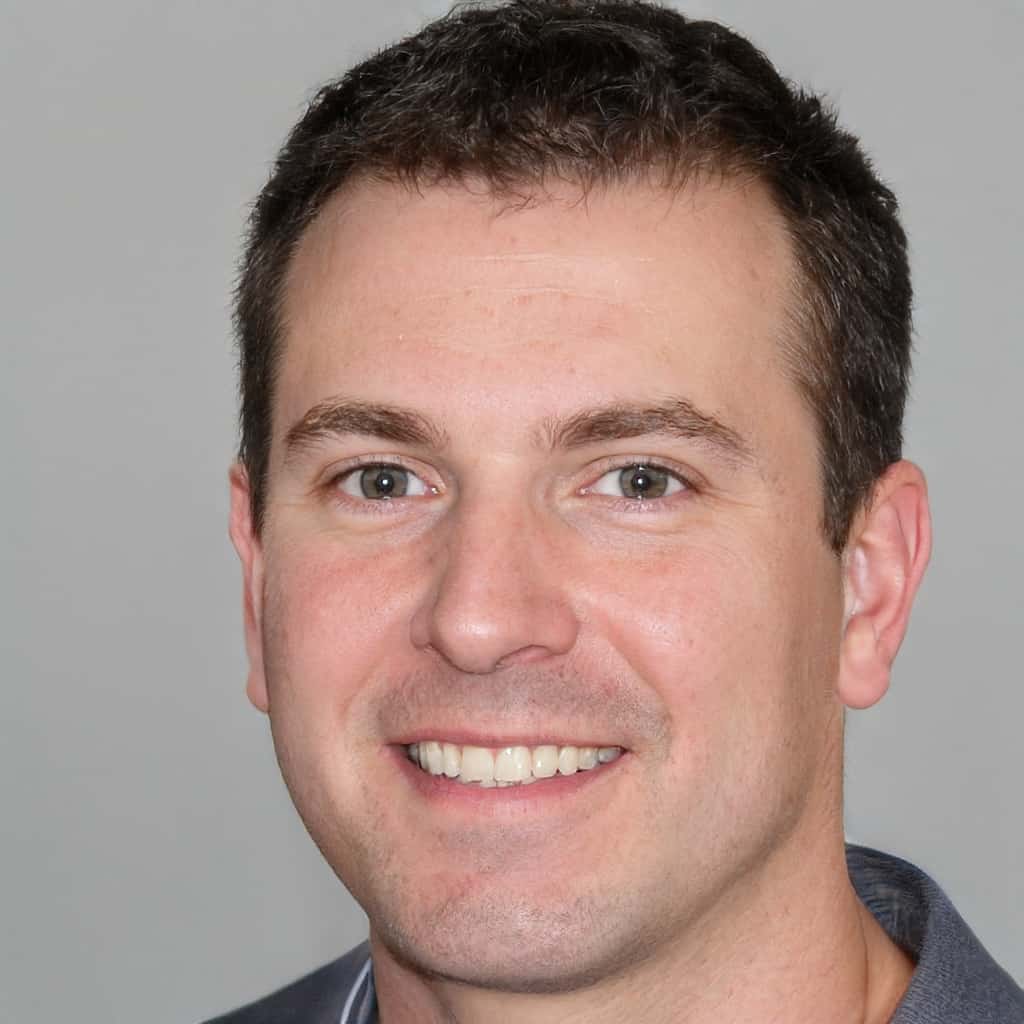 Mike Fellon was born and raised in Dallas, Texas. He inherited his hunting passions after his father John – he was fascinated by his stories, hearing how much attention, focus, dedication and patience he invested in shooting every animal. When he was old enough, his father first allowed him to shoot some cans and bottles with his shotgun, and then took him hunting – it was love at first sight. Mike has never stopped pursuing his hobby ever since.