Vortex Optics is one of the premier sight producers in the world, but most people know about their rifle scopes more than their short-range red dot sights. In our Vortex Crossfire Red Dot review, we'll go over one of their most versatile and capable optics to see if it's worth your time. Let's begin.
---
Vortex Crossfire Red Dot Overview
The Vortex Crossfire Red Dot has a 2 MOA red dot reticle that can be illuminated between 11 brightness levels via a dial mounted on the side. A spare battery compartment is located on this dial, which itself is close to the windage and elevation adjustment dials. These dials feature raised bars to facilitate finger adjustments: an excellent improvement over most other red dot sights.
Fully multicoated lenses and a simplistic reticle enable rapid target acquisition and a clean, bright sight picture that hunters or urban combat specialists will both appreciate. Traditional, weatherproof Vortex construction ensures that this optic will function in any kind of weather and can continue to provide you with accuracy benefits even after significant wear and tear.
It also comes with a mounting base right out of the box; this works with either Weaver or Picatinny style rails, so it's easy to combine this optic with virtually any weapon platform. All in all, it's a versatile, effective optic.
Features:
2 MOA red dot reticle

11 brightness settings

Windage and elevation dials are finger-adjustable

Mountable with Weaver or Picatinny rails
If you are interested in our other reviews have a look at Vortex Venom red dot or EOTech 512 holographic sight. 
---
Reticle Type and Magnification Settings
As a red dot sight, the Vortex Optics Crossfire Red Dot doesn't magnify beyond the standard 1x power. However, it does feature a very bright 2 MOA red dot that's easily vibrant enough to see during noon on a sunny day. There are also 11 included brightness intensity levels that you can swap between using a large dial positioned on the right-hand side of the optic.
This dial facilitates quick swapping between different brightness intensities. It's positioned near the objective lens and is larger than either the windage or elevation adjustment dials so you can feel it without having to remove your eye from the ocular lens. 
The dial also has a battery compartment, which can be removed with a fingernail, to let you store a spare battery for the illuminated reticle with ease. The battery is a CR2032 variant, providing hundreds of hours of light at the brightest illumination setting and many hundreds more at the lowest setting.
The lenses are fully multicoated (as is the case with all Vortex optics) to promote better light transmission and increase lens durability. Furthermore, the Crossfire Red Dot provides unlimited eye relief to allow you to quickly acquire your target and snappily aim down the sight with speed.
The reticle isn't that noteworthy, featuring only the red dot itself and no holdover points or hash marks, but it's a clean, simplistic design that will be great for urban or tactical shooting scenarios. As with most red dot sights, you can use it with both of your eyes open and easily hit targets up to a hundred yards away or more.
All in all, we're satisfied (expectedly so) with this Vortex optic's reticle and lens system.
---
Ideal Range
Like most red dot sights, the Crossfire Red Dot is best used for engagements around the 100-yard mark. Going above or below this value is fine, but the lens does not magnify your vision whatsoever, so it's best used for engagements where you can clearly see a target with the naked eye. Engagements below 100 yards will likely offer even better accuracy.
The illumination features offered by this optic will also let you extend your effective range in low light environments.
If you are interested to read more of our articles you can check our review about Burris AR-536 or Sightmark Ultra Shot Plus reflex sight. 
---
Windage/Elevation/Parallax
Like most other red dot optics, the Crossfire Red Dot has a pair of windage and elevation adjustment dials located on the side and top of the housing. But these have raised bars to let you finger-adjust them. Most red dot sights can only be changed through the use of a coin or a flat-head screwdriver, but these raised bars are just high enough that you should be able to grip them with the tips of your fingers.
This makes changing your windage and elevation values a lot easier in the middle of a firefight or competition since you won't need to retrieve a tool to do the job. There isn't a parallax dial for compensating for this effect, but 1x optics never need to deal with parallax, anyway.
---
Mounting Options
One extra advantage of the Crossfire Red Dot is the integrated mounting base installed on the optic as a standard feature. In other words, you can mount this optic to your weapon with either a Weaver or Picatinny base right out of the box.
Additionally, it has high and low-mounting options thanks to its skeletonized design. As a result, it can be mounted low enough that you should be able to use this optic with certain varieties of pistols or sidearms, even though shotguns or rifles will be a better option for most.
You only need a hex wrench to mount this optic to a weapon, and one comes with the purchase. At 5.2 ounces with the mounting base included, it shouldn't add too much extra weight to your weapon that it'll throw off its balance.
---
Durability/Weatherproofing
As with all Vortex sights, the Crossfire Red Dot is built for weatherproof functionality. It features a durable aluminum body that provides extra durability, even if you drop or slam it into the environment by accident.
It's been nitrogen purged and O-ring sealed to ensure waterproof and fog-proof performance, too. In short, it's a perfect optic for taking into inclement weather. As a result, even hunters looking for a red dot sight will appreciate this optic for its durability alone.
---
Best for Versatility/Handguns
The Crossfire Red Dot is a phenomenal red dot sight like many others. But this optic is a particularly versatile choice because of its dual mounting heights and excellent optical clarity. Being able to mount it on sidearms and larger weapon platforms alike mean that you can use it either as a backup optic or as a primary tactical sight for urban combat.
But you can also use it as a short-range hunting optic, even if it can't magnify. Its exceptional durability will ensure it stays working under practically any condition. We'd also recommend it as a primary sight for larger handguns. The included mounting system means you should be able to swap this optic between your different weapons provided they are all set with the same rail base type.
---
Drawbacks
The Crossfire Red Dot's largest downside is its lack of selectable MOA reticles. It's permanently set to 2 MOA, whereas many other red dot reticles allow you to choose between at least one other size before you buy. Still, the raised bars on the windage and elevation turrets alone are enough to offset this negative. When you consider all the other positives, the Crossfire Red Dot is inarguably a great piece.
---
Concluding our Vortex Crossfire Red Dot Review
The Crossfire Red Dot is an excellent optic all around. So long as you enjoy 2 MOA reticles, we can't see any reason why you shouldn't give this red dot sight a try on your rifle or sidearm. Good hunting!
To find out more about red dot sights have a look at our Vortex SPARC AR review or Burris AR332 review.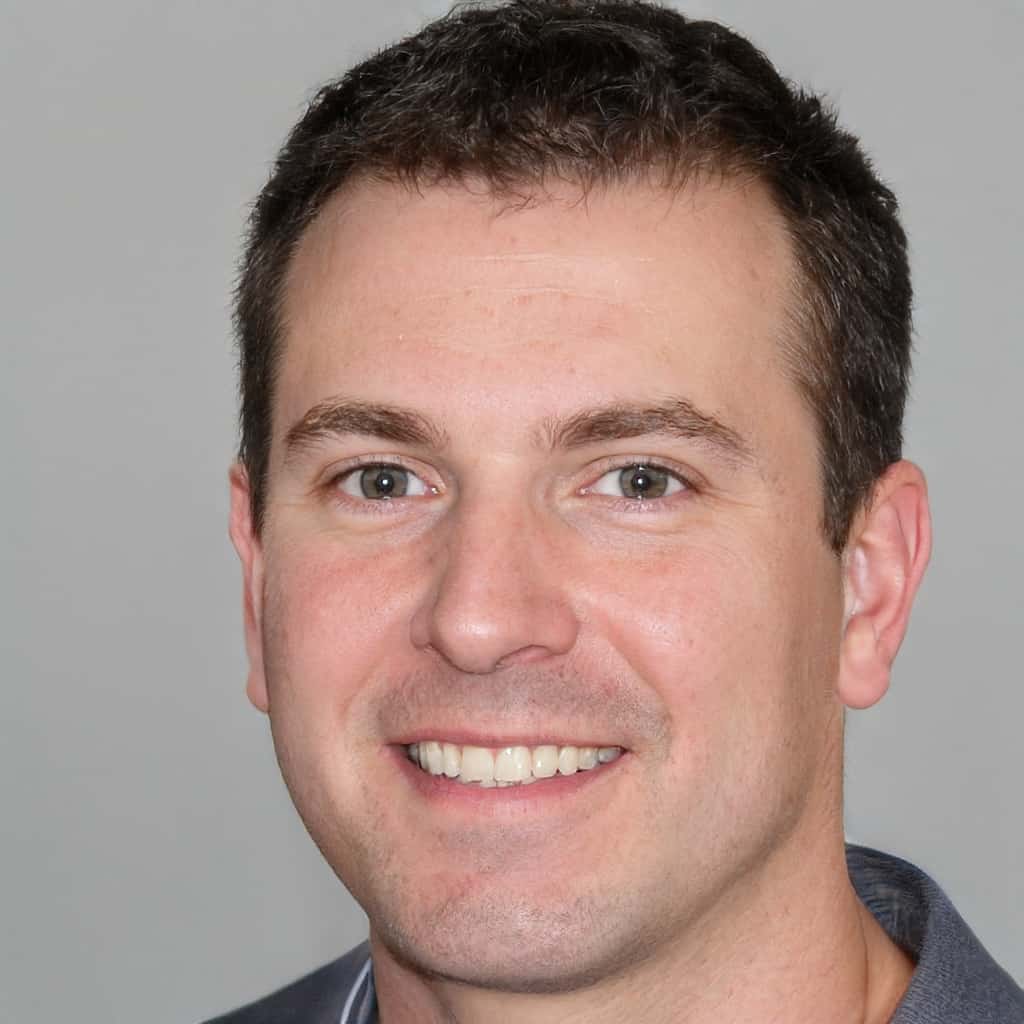 Mike Fellon was born and raised in Dallas, Texas. He inherited his hunting passions after his father John – he was fascinated by his stories, hearing how much attention, focus, dedication and patience he invested in shooting every animal. When he was old enough, his father first allowed him to shoot some cans and bottles with his shotgun, and then took him hunting – it was love at first sight. Mike has never stopped pursuing his hobby ever since.