Vortex's red dot sights usually leave little to desire, but this also means that it can be tricky to determine which of their optics, in particular, you should select for your next hunting trip or target practice competition. Let's see if this optic is right for you in my Vortex Venom Red Dot Review.
---
Vortex Venom Red Dot Overview
Check Price on Amazon Check Price on OpticsPlanet
The Vortex Venom Red Dot offers two sizing options for its red dot reticle: 3 or 6 MOA. Either type can be illuminated between 10 different brightness settings, all of which are controlled using a pair of buttons on the left-hand side of the housing. In addition, this red dot optic features a sensor at the front of the housing which can automatically change the reticle brightness power based on the ambient light environment.
A set of windage and elevation adjustment dials are present on the sight's body, requiring tools or a coin to change. The illuminated reticle is powered by a long-lasting battery, and there's a storage compartment located on the housing itself to let you easily swap batteries out in a flash.
This sight is further improved by the presence of multicoated lenses and weatherproof construction, as well as an aluminum body to ensure proper performance even under significant wear and tear. There's also a Picatinny mounting base installed on the optic as a standard, making it easy to mount to rifles that already use this rail system. Now let's see what else this optic provides in more detail.
Features:
3 or 6 MOA red dot

10 brightness settings

Automatic brightness sensor

Picatinny mounting base
If you are interested in my other articles have a look at Burris AR-536 review or Sightmark Ultra Shot Plus review.
---
Reticle Type and Magnification Settings
The Vortex Optics Venom is another great red dot optic from this top-tier manufacturer. It provides users with a choice between 3 or 6 MOA red dots, which we appreciate. Of course, this red dot is illuminated and comes with 10 brightness levels built into the design.
You can both turn the red dot reticle on and off or swap between illumination settings using the control on the left-hand side of the optic. These buttons are quick to press and a little small, but responsive to each push. Additionally, the Venom has an automatic sensor mounted on the front of the optic.
What does it do? It measures the ambient light in your immediate environment and can automatically set the red dot reticle to an appropriate brightness setting. This is a fantastic feature to engage if you need to move from indoor to outdoor locations or vice versa, as you won't need to waste time manually changing the brightness yourself.
The actual accuracy of the sensor is hit or miss, and it's a little slow at times to change illumination. There's no doubt that it will be useful in some scenarios, but it's not totally reliable in all circumstances. You'll probably want to rely on manual control in most situations but it's still an interesting and innovative feature to include.
Like all Vortex optics, the Venom as a multicoated lens that improves light transmission and durability of the same time. The distortion of light at the edge of the lens is particularly low. As a red dot optic, you also have an unlimited amount of eye relief and the lens design affords you a wide field-of-view.
The reticle is powered by a common CR1632 battery, and the sight uses a top-loading design so it's easy to place a new battery into the optic without having to hold things awkwardly. There's also a battery storage compartment at the top of the optic so you'll always have a spare close at hand if you run out of illumination power at an inopportune moment.
At full power, the battery can burn with the reticle for 150 hours at the highest setting. The lowest levels of illumination will allow for battery life upwards of 30,000 hours. Your true battery life will likely be somewhere between these values.
All in all, the Venom's optical functions are excellent.
---
Ideal Range
As a red dot optic, the Venom's effective range lies around 100 yards or so with plenty of flexibility above or below this value depending on your weapon and experience. The choice between 3 or 6 MOA dots will affect its ideal range even further, with the 3 MOA dot being better for more distant shooting and the 6 MOA dot being better for closer shooting.
---
Windage/Elevation/Parallax
An elevation adjustment dials located at the top of the optical housing and a windage dial is on the right-hand side. Like most red dot optics, the Venom's dials need to be adjusted using either a coin or a flat-head screwdriver. The lack of finger-adjustable dials is a bit of a bummer but not unexpected given the type of optic the Venom is.
There is no parallax dial, but you don't need them since the optic magnifies at 1x.
If you are interested to read more of my articles you can check our Vortex Sparc 2 review or EOTech 512 review. 
---
Mounting Options
Right out of the box, the Venom equipped with a low rail mount that's sized for Picatinny bases. That means it's a great optic if you already plan on using this style of mounting rail for your rifle or shotgun. Though it is a low mount, it's not quite low enough that we would recommend it for use with handguns. Shotguns or rifles are a much better bet.
The Venom also comes with an optional riser mount that can set the red dot at the perfect height for most rifle builds. In total, the optic weighs 1.6 ounces when counting the mounting base.
Check Price on Amazon Check Price on OpticsPlanet
---
Durability/Weatherproofing
As with all Vortex optics, the Venom is designed to work in inclement weather. The optic has been O-ring sealed to protect the red dot circuitry for moisture and from dirt or debris. It's also somewhat fog-proof. It's a perfect optic to use in any weather environment, although it's not so waterproof that it will survive if you submerge it beyond a few feet of water.
Still, with a sturdy aluminum body and durable glass, the Venom can also withstand punishment before showing signs of wear and tear. It's a tough little sight, to be sure.
---
Best as a Primary/Secondary Tactical Sight
This optic is a great choice as a primary tactical or urban combat sight for shotguns and rifles or as a secondary, close-range sight for rifles that already have a magnifying scope for hitting more distant targets. Its small size and low mounting height make it ideally suited to combining with rifles that are already equipped with high-mounted scopes. 
In my opinion, it can also be a great choice for target shooting competitions, particularly those that go from indoor to outdoor environments between arenas. The auto-brightness sensor may be a significant help in these instances, letting you focus on your targets instead of modifying the brightness of your red dot sight.
---
Drawbacks
The lack of toolless windage and elevation dials is expected but still a downside when other Vortex red dot optics include raised bars on said dials to allow for finger adjustments. In addition, the auto-brightness feature, while a good idea, is a bit inconsistent at times.
---
Pros & Cons
Pros:
Provides two reticle size options (3 or 6 MOA).
Features 10 adjustable brightness settings.
Equipped with an automatic brightness sensor.
Comes with windage and elevation adjustment dials.
Convenient battery swapping due to storage compartment.
Durable, weatherproof construction.
Standard Picatinny mounting base.
Offers wide field-of-view and unlimited eye relief.
Effective range can be tailored based on dot size.
Sturdy, resilient design.
Suitable for both tactical sights and target shooting competitions.
Cons:
Automatic brightness sensor sometimes inaccurate and slow.
Adjustment dials not finger-adjustable, require tools.
Low rail mount not suitable for handguns.
Not fully waterproof, can't withstand deep submersion.
Auto-brightness feature can be inconsistent.
---
Concluding My Vortex Venom Red Dot Review
The Venom is ultimately another quality red dot sight from Vortex. I hope that the automatic brightness sensor, in particular, is given more attention on future models; it may well be the future of red dot sights across the industry. Good hunting!
To find out more about red dot scopes have a look at my reviews about Vortex Crossfire red dot sight and Vortex Viper red dot sight.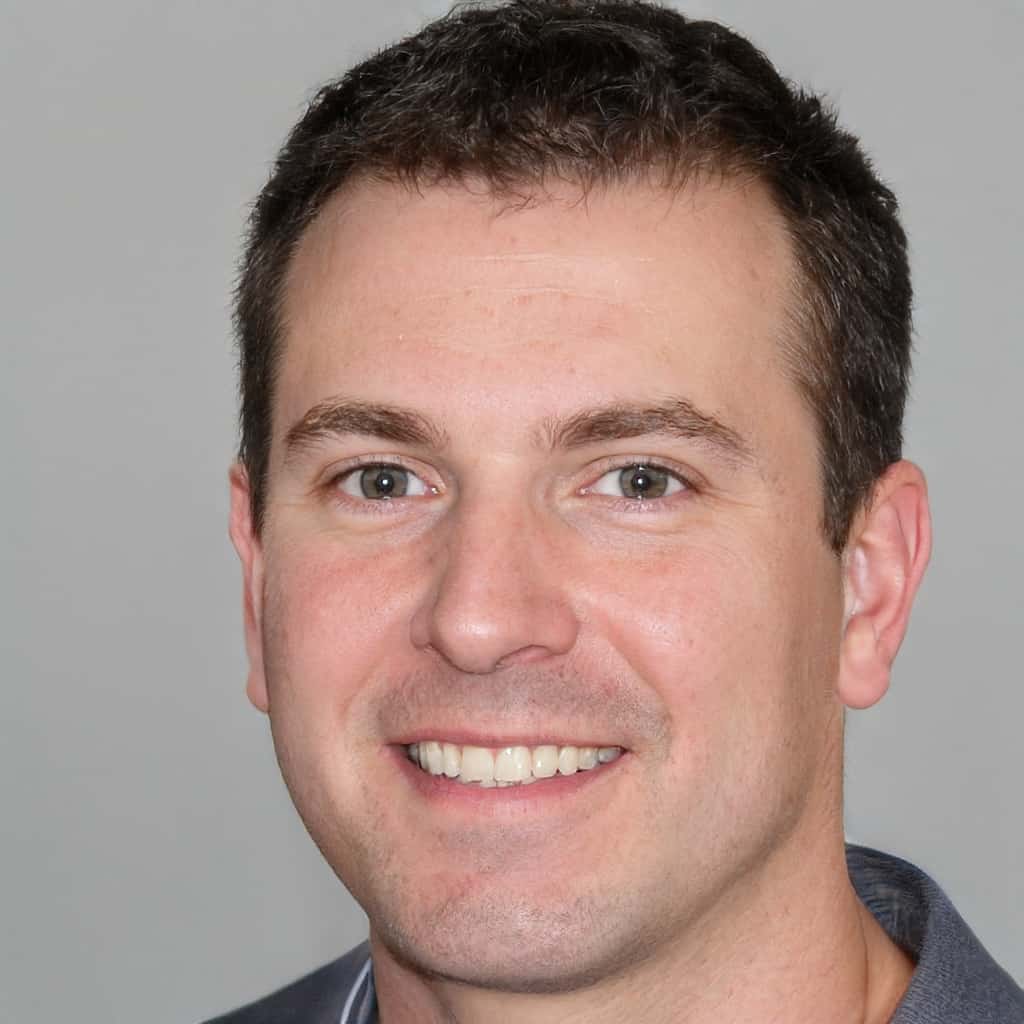 Mike Fellon was born and raised in Dallas, Texas. He inherited his hunting passions after his father John – he was fascinated by his stories, hearing how much attention, focus, dedication and patience he invested in shooting every animal. When he was old enough, his father first allowed him to shoot some cans and bottles with his shotgun, and then took him hunting – it was love at first sight. Mike has never stopped pursuing his hobby ever since.