Transitioning to the realm of prism sights can be a game-changer for many shooters, and the Burris AR-536 Prism 5x 36mm Tactical Red Dot Sight makes a compelling argument for that transition. Designed to hit the sweet spot between a traditional scope sight and a rapid acquisition red dot, the AR-536 is all about giving you a sharper, more magnified view of your targets while keeping engagement swift and smooth. With its 5x magnification, Ballistic CQ Reticle, and robust build, this sight promises to take your shooting game up a notch, be it in a tactical scenario or a friendly shooting competition. Let's dive deeper and see what makes the Burris AR-536 a worthy addition to your gear.
My First Impressions
Unboxing the Burris AR-536 felt like meeting a new person, and immediately getting the impression you can trust them. The sight comes well-packaged with an aura of rugged reliability. The compact design immediately caught my eye, and it looked like it would make a great addition to my loadout, while the matte black finish gave the sight the professional look you'd expect from a scope on this tier.
The inclusion of three Picatinny mounting brackets and integrated lens covers reflected a well-thought-out package, indicating that Burris had indeed paid attention to the needs of modern shooters, as well as to the variety of rail options that are most commonly used by them. This sight feels solid in your hand, while not giving you the feeling that you'll need to re-learn aiming and shooting a gun you've owned for years.
If you are interested in my other reviews have a look at Vortex Viper red dot review or Vortex Venom red dot review.
Real-Life Testing: A Day In The Field
Taking the Burris AR-536 out for a spin in the field gave this scope a chance to figuratively blow me away. We were up at about zero-dark-thirty as we prepped for a full day out in the dense woods of a buddy's east Texas hunting land where we'd be able to spend lead all day without interruption.
Getting out to our spot took a while, and as we were just getting settled the sun had just started warning us it was on its way. Mounting and unmounting is a breeze with the 3 Picatinny mounting points. The compact design of the AR-536 doesn't hog rail space, leaving ample room for other essential accessories. The lowest illumination setting was perfect for lighting up that reticle on our first few targets before the sun finally broke the horizon.
As the day wore on and the Texas sun beat down on us unmercifully, I made my way through the rest of the illumination settings, finding that even at high noon I was able to see a clear, bright reticle.
The sight holds zero impeccably even after a full day of shooting, proving its recoil resistance. The adjustable diopter is a notable feature for those of us who appreciate a clear reticle, irrespective of the eye relief, which ranges between 2.5 to 3.5 inches. 
The waterproof feature was put to the test in a sudden downpour and was further tested when the rifle took a tumble into the muck. After a quick wipe-down, it continued to perform without a hitch. No matter what the day brought to the AR-356, it proved itself to be reliable and user-friendly.
Optics Quality
The Burris AR-536 boasts a 5x magnification coupled with a 36mm objective lens, a combination that promises to deliver brighter and crisper images. This degree of magnification is the sweet spot for those looking to engage at mid-to-long-range with a fixed magnification scope, up to 600 yards away.
One of the remarkable features of this sight is its Ballistic CQ reticle which is illuminated, aiding in quick target acquisition whether you are in a tactical situation or a competitive shooting environment. The reticle illumination comes with five settings which I'm looking forward to testing while out in the field. The choice of red and green illumination is nice and helps you keep an effective point of aim across any setting or background.
The lens comes with advanced optical coatings which not only enhance the image clarity but also provide a significant degree of scratch resistance. This should help maintain clear glass and optimal imaging, no matter the conditions you put it through along the way. 
During my tests, the scope only had minimal optical distortion at the edges, and the color fidelity was more than acceptable. The adjustable diopter is an added feature that helps in fine-tuning the focus to your eye, which is a valuable addition for shooters with varying visual acuity.
Reticle Performance
The centerpiece of the Burris AR-536's performance is its Ballistic CQ reticle, a feature that sets it apart in the realm of tactical prism sights. This reticle is designed to offer rapid target acquisition, which can be the deciding factor in tactical or competitive shooting situations. The illuminated design allows an easy transition between light conditions, and the five illumination settings provide plenty of adaptability. 
The Ballistic CQ reticle is available in red and green illumination, which gives shooters the ability to ensure they always have a reticle they can see. During my testing, the reticle's illumination was plenty bright enough to be easily picked up in bright Texas daylight, while being easily dimmable when the ambient light dips. The holdovers were accurate, making ballistic compensation straightforward.
If you are interested to read more of my articles you can check my Vortex Sparc 2 review or Sightmark Ultra Shot review.
Windage & Elevation Adjustments
Adjustments for windage and elevations are as simple and reliable as I'd expect from a scope of this caliber, and with higher resolution than many other scopes will offer. Each click on the Burris AR-536's adjustment turrets translates to a 0.33 MOA change, which allows for significant fine-tuning of your shot.
The adjustment dials are firm yet easy to manipulate, and they provide tactile feedback with audible clicks. With a little practice, you'll be able to reliably know exactly how many adjustments you've made without having to take your eyes off the target. Additionally, locking in your initial zero on the scope is easy, even if you're new to using prism scopes.
During testing, the windage and elevation dials held zero remarkably well, even under the recoil of high-powered hunting rifles. This alone was a significant testament to the rugged build quality. 
Build Quality
Simply put, the Burris AR-536 is built like a tank. This scope comes ready to withstand the harshest conditions and strongest recoils. The light and compact design doesn't make you compromise on performance or durability and the high-quality housing is equally at home whether you're in a tactical scenario or a competitive setting.
The attractive matte finish not only makes this bad boy look top-notch, but it also helps protect the scope from things like scratches and other surface damage. As a bonus, it also minimizes glare, which can help keep you from giving away your position in situations where visibility and stealth are critical.
The waterproof feature of the AR-536 ensures that it performs optimally even in wet conditions. Whether it's a downpour during your field test or a buddy's accidental drop in a puddle, this sight is designed to keep water out and continue functioning flawlessly. Additionally, it's got integrated lens covers, which add another layer of protection for the multi-coated lenses. All these factors come together to ensure your sight produces the bright, crisp images that you come to expect from all Burris optics. 
Pros & Cons
Pros
Magnification

: The 5x magnification is substantial for a red dot sight, aiding significantly in target identification and engagement at longer ranges.

Adjustable Diopter

: Helps in getting a clear reticle, a feature not always found in other red dot sights.

Reticle

: The Ballistic CQ reticle with red and green illumination options is versatile and adaptable to varying light conditions.

Ease of Use

: Simple to mount with three Picatinny rail mounting points and user-friendly controls for illumination settings.
Cons
Weight

: At 18.75 ounces, it's on the heavier side for a red dot sight, which could be a concern for those mindful of gear weight.

Eye Relief

: The eye relief of 2.5 to 3.5 inches may be limiting for some shooters, particularly in dynamic or awkward shooting positions.

Battery Life

: Unlike some competitors, the battery life isn't specified, and there's no low battery warning.
Who Should Buy This Scope?
The Burris AR-536 Prism is a great option for shooters engaged in law enforcement and tactical operations, or committed competitive shooters who are ready to invest in a reliable, rugged, and highly effective red dot for mid-to-long-range encounters. The 5x magnification offers a significant advantage in identifying and engaging targets at a distance, making it a valuable tool for both professional and recreational shooters.
The Final Word
The Burris AR-536 Prism Sight impresses with its 5x magnification, versatile Ballistic CQ reticle, and robust construction that's just begging to get out into the bush for some heavy use. The weight might be a drawback for some, but the other benefits the sight offers make it a temporary setback to adjust to the changes in balance. Whether for professional tactical operations, friendly competition, or serious training, the AR-536 is a serious contender in the realm of red dot sights.
To find out more about red dot sights have a look at my reviews Burris AR332 prism red dot sight or Vortex SPARC AR red dot sight.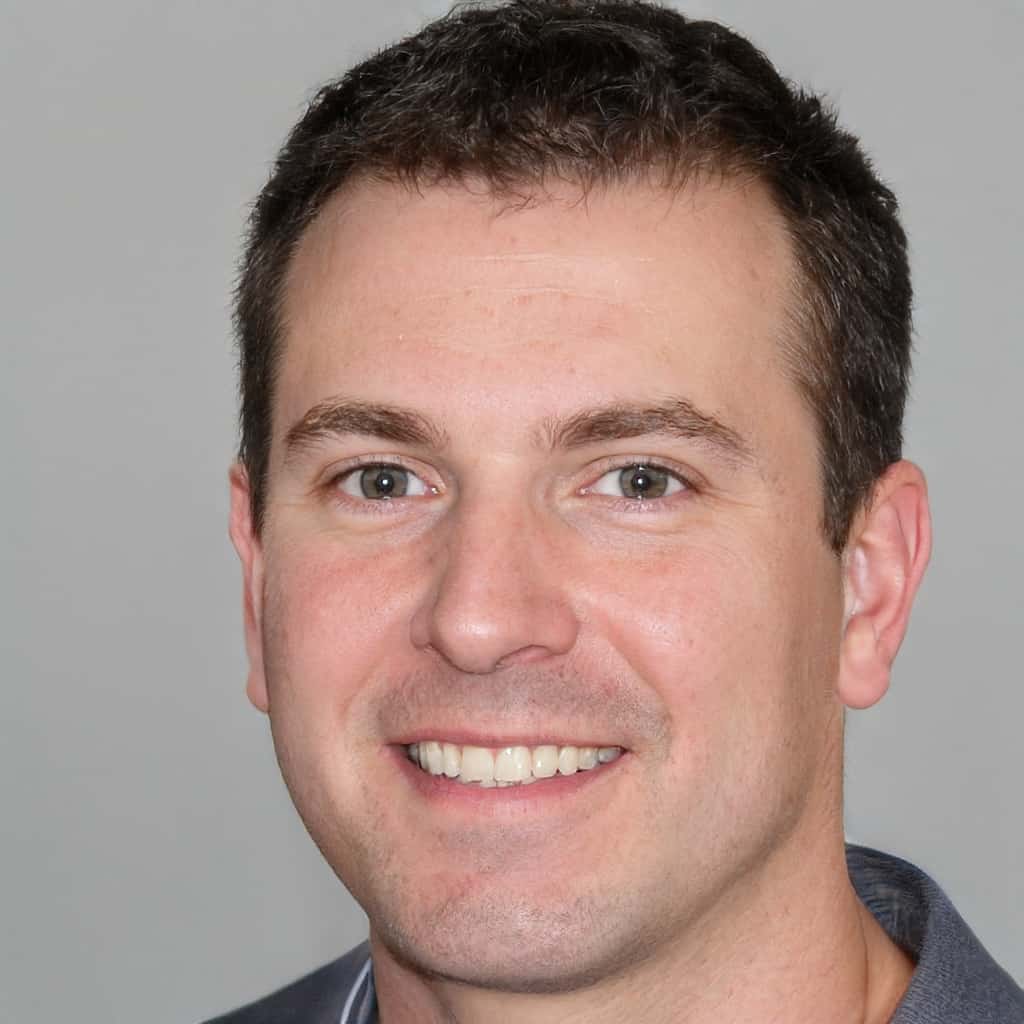 Mike Fellon is an experienced firearms enthusiast and optics expert. He delivers unbiased and detailed rifle scope reviews. Born and raised in Dallas, Texas. He inherited his hunting passions after his father John – he was fascinated by his stories, hearing how much attention, focus, dedication and patience he invested in shooting every animal. When he was old enough, his father first allowed him to shoot some cans and bottles with his shotgun, and then took him hunting – it was love at first sight. Mike has never stopped shooting ever since.