Burris may not be quite as well-known as Leupold, but their optics usually leave almost nothing to be desired. They're also one of the few manufacturers that produce a number of prism scopes, which aren't as popular as traditional optics but still provide plenty of unique benefits like optimal light transmission (ideal for low light environments) and compact frames.
Today, we'll look at one of their more popular prism offerings in our Burris AR-536 review. We'll examine this optic inside and out and determine if it's something you should try when selecting a scope for your next rifle build.
---
Burris AR-536 Overview
The Burris AR-536 is a compact prism scope that provides a vibrant red dot sight, enabling great optical clarity and accuracy with a more compressed build that can fit on a wide variety of rifle platforms. The reticle can be illuminated between several different colors or brightness settings and it features a set of phenomenal lenses to boost light transmission and ensure optic durability. As a bonus, the scope comes with lens covers to protect either end of the housing.
It has a set of windage and elevation adjustment turrets and a built-in Picatinny mounting bracket at the bottom to allow for easy mounting on your chosen rifle. With a waterproof design and significant fog resistance, it's also a fairly durable rifle optic that features a matte finish to prevent sunlight from glaring off its surface and giving away your location.
All in all, it's a great tactical scope and ideal for hunters, urban combat specialists, or gun enthusiasts who like to spend lots of time at the gun range. Let's examine this optic in more detail. 
Features:
5x magnification

Red dot sight

Waterproof, fog-resistant

Reticle is illuminated
If you are interested in our other reviews have a look at Vortex Viper red dot review or Vortex Venom red dot review. 
---
Reticle Type and Magnification Settings
The Burris AR-536 is a prism-type scope; this means that it uses a prism to concentrate the light it collects to the optical lens instead of a more traditional lens system that you'd find in most other optics. Prism scopes are well-known for their clarity and compact size, allowing them to be mounted on a multitude of weapons.
This prism scope is set to 5x magnification and is fixed, like all prism optics. It features a 36mm objective lens and a tactical red dot sight. This red dot is then set within a ballistic CQ reticle. What does all this mean? It's a scope designed for tactical engagements close to the 300-500-yard range with plenty of effectiveness above or below this range. It's also snappy and agile enough to be used for closer engagements.
The reticle is illuminated, of course, and can be alternated between 5 different brightness settings. These allow you to match the reticle with your ambient light environment and enable it to provide indoor and outdoor clarity. We were also impressed that you could choose from 3 color settings: red, green, or black. 
Furthermore, the lenses are multicoated to protect them from common abrasive damage and to ensure proper light transmission through the objective lens. The AR-536 provides great sight pictures in our experience. Eye relief hovers between 2.5-3.5 inches depending on how exactly you set up the scope, which is good enough without being extraordinarily generous or risky.
There's an included set of lens covers for both sides, too, which is a nice bonus value in the purchase.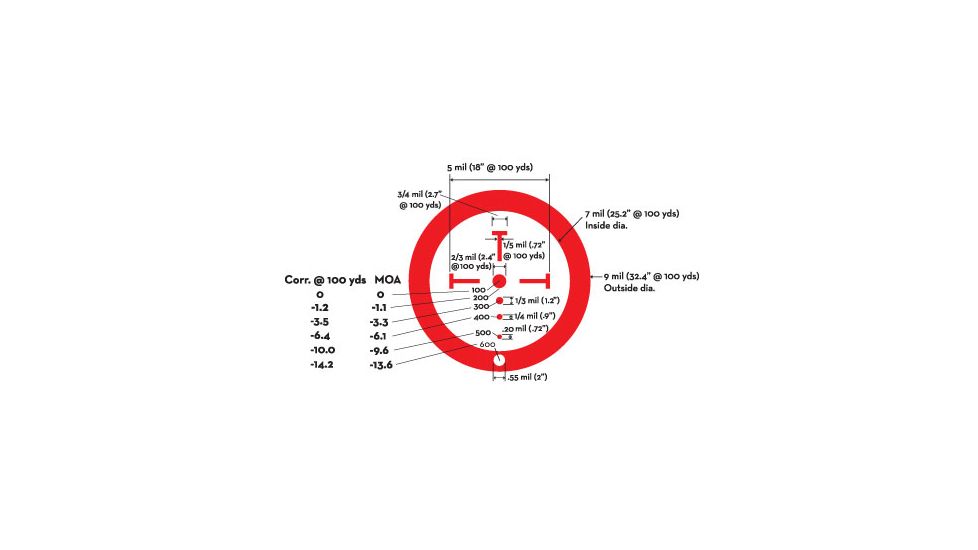 ---
Ideal Range
At 5x set magnification, the Ar-536 is ideally suited for hunting or engagements at the 300-500-yard range. This being said, it's quite possible to push your effective range out to 600 yards or so with the right weapon and training. Additionally, it's quite capable as a more close-range optic, though it doesn't afford the same field of view or eye relief as a reflex or red dot sight.
All in all, it's a great primary optic for a rifle that you'll use to hunt certain kinds of game or use in mock urban combat scenarios. It might be extra effective when combined with a smaller, secondary reflex or red dot sight to handle closer shots.
---
Windage/Elevation/Parallax
The Burris AR-536 does offer a set of windage or elevation adjustment turrets up to 70 MOA. These are located up top (next to the dial for illumination controls) and on the side, respectively. They click satisfyingly each time you turn them and offer a bit of stickiness to make them harder to accidentally slip out of position, though they don't lock.
The scope's parallax compensation is set to 100 yards, which is acceptable for a fixed magnification optic of this power. We'd appreciate a dial for it, ourselves, but the scope is already a bit cramped due to its compact prism design and the inclusion of the illumination knob.
If you are interested to read more of our articles you can check our Vortex Sparc 2 review or Sightmark Ultra Shot review. 
---
Mounting Options
Just looking at the scope, you can see that it's prepared for Picatinny rail mounting systems right off the bat. There are three mounting points to let the scope be installed on a variety of platforms or rifle types. At 18.75 ounces, it is a bit heavy compared to many other scopes on the market. Then again, any rifle you have with a rail set up already should be used to heavier scopes.
Just take care when combining it with your favorite firearm, as the additional weight might initially throw you off.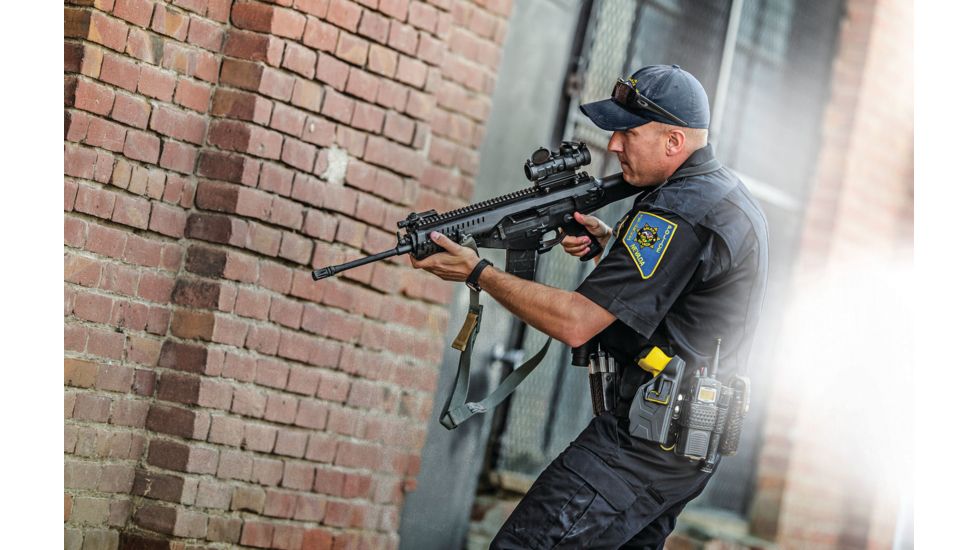 ---
Durability/Weatherproofing
The AR-536 features durable construction and a rugged finish that prevents it from flashing or glaring in direct sunlight. It's fully waterproof and has some fog resistance, so we'd feel confident recommending it for hunters that need optics to function in bad weather or all seasons. All in all, it's a fairly durable scope and about what you'd expect for an optic of this price.
---
Best for Low-Light Urban, Tactical, or Hunting Builds
Its prism light-focusing method and illuminated reticle both make this a great choice for low-light tactical or hunting scenarios. It's a great scope for quickly acquiring your target and maintaining accuracy at a distance, while still being agile enough to help you keep on your target if they move rapidly. The multitude of reticle color and brightness options are a nice, touch, as well.
The versatility it offers means it can function as a primary optic for urban combat, target practice or friendly competitions, or hunting expeditions all with the same quality. While it's not quite as long-range as a dedicated hunting scope, it's still good enough to handle many types of game.
---
Drawbacks
This would be an even better scope if its windage and elevation turrets could be locked and it had a way to compensate for parallax. The design as it is currently is a little crowded, with the illumination control knob almost pressed right up against the windage turret. This is common for compact prism scopes in general, though, so we aren't too surprised to see this design crop up with the AR-536.
---
Concluding our Burris AR-536 Review
Overall, we're satisfied with the AR-536's performance and features. It definitely pushes the compact design inherent to many prism scopes to the extreme, but it offers great functionality and some of the best sight pictures for low light tactical environments that we've seen. We feel that rifle users who don't need an optic to provide exceptional range will find the AR-536 a suitable and affordable choice.
To find out more about red dot sights have a look at our reviews Burris AR332 prism red dot sight or Vortex SPARC AR red dot sight.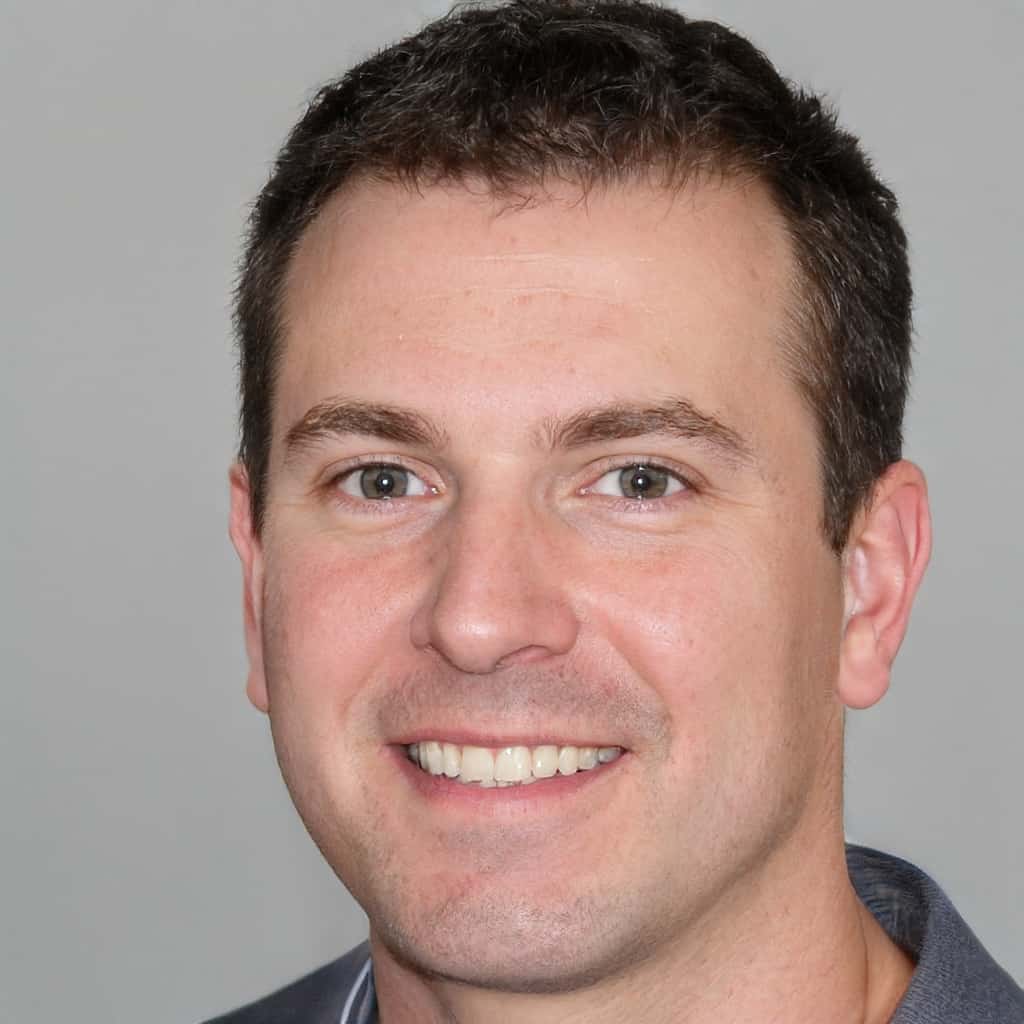 Mike Fellon was born and raised in Dallas, Texas. He inherited his hunting passions after his father John – he was fascinated by his stories, hearing how much attention, focus, dedication and patience he invested in shooting every animal. When he was old enough, his father first allowed him to shoot some cans and bottles with his shotgun, and then took him hunting – it was love at first sight. Mike has never stopped pursuing his hobby ever since.