Sometimes you don't need an overly heavy or bulky optic to accompany your rifle on a hunt. Alternatively, you may prefer a lighter sight or something that's easy to mount to your weapon or something that can work for multiple kinds of firearms instead of just rifles.
If that's the case, you'll likely be pleased with our Sightmark Ultra Shot Plus Review. We'll examine this reflex sight to see what builds it'll be best for and whether it's worth your time and money. Let's begin.
---
Sightmark Ultra Shot Plus Overview
Check Price on Amazon Check Price on OpticsPlanet
The Sightmark Ultra Shot Plus is a lightweight reflex optic that provides an unlimited field-of-view and particularly snappy target acquisition thanks to the variable sizes of its reticle. You're able to alter the size of the dot at the centre of the reticle, as well as the illumination brightness or colours via a simple switch located at the side of the optical housing.
As such, it excels at tactical scenarios and can easily move from indoor to outdoor locations without compromising your accuracy. It also features built-in parallax compensation, although there are no windage or elevation adjustment dials. Most notably, it has a built-in mounting base that works with either Weaver or Picatinny rails. This makes it arguably one of the easiest reflex sights to swap from firearm to firearm straight out of the box.
It's also waterproof and constructed with a very lightweight aluminium alloy which makes it a perfect sight for not just rifles but handguns and shotguns as well. All of these benefits sound great, so let's dive a bit deeper and get a more specific feel for this optic before we make final judgments. 
Features:
Reflex sight

Waterproof

Illuminated, multi-size reticle

Mounting base included
If you are interested in some of our other articles have a look at Vortex SPARC AR or Burris AR332 reviews.
---
Reticle Type and Magnification Settings
The Sightmark Ultra Shot is a reflex sight that provides a red or green illuminated reticle depending on your preference. As a reflex sight, it also offers unlimited eye relief, so keep that in mind if you are looking for an optic to mount to your high recoil rifle or especially powerful handgun.
The illuminated reticle is powered by a battery you can find in any common camera. Yet the battery's design and its excellent circuitry enable it to provide illumination for up to 1000 hours before it needs to be replaced. That's tremendous value for money, which is reflective of the optic as a whole.
There's a digital switch button on the side of the optic to let you change the brightness or color of the reticle. Not only does this let you apply your personal preferences to the sight, but it also enables it to function adequately in bright or dim lighting conditions alike.
Not only can you change the color brightness of the reticle, but you can also pick between four different reticle style options: a 5 MOA dot, a 3 MOA dot with a 50 MOA circle, a 3 MOA dot with a 30 MOA circle, or a 3 MOA dot with a 50 MOA crosshair. All of these options enable you to truly personalize the optic to your specifications and work with what you find most comfortable or accurate for your weapon platform.
Finally, we were very impressed by the field of view offered by this reflex sight.
---
Ideal Range
As a reflex sight, the Ultra Shot is most suitable for tactical or urban combat scenarios that take place around or below 100 yards. You can use this for some hunting expeditions, of course, but there's no doubt in our minds that this is meant as a tactical or target shooting sight for improving your target acquisition and helping you land shots on human-sized opponents.
Keep in mind, of course, that your actual effective range depends on the kind of weapon you choose to combine this optic with.
---
Windage/Elevation/Parallax
Unlike many reflex or red dot sights, the Ultra Shot doesn't offer windage or elevation adjustment controls at all. Most of these kinds of optics offer dials that you can change with a coin or screwdriver, but there's simply no compensating tools for those effects present.
Parallax compensation, however, is already built into the lens. Sightmark likely wanted to keep the weight and design of the optic low and compact, but the incorporation of parallax compensation without accounting for windage and elevation is a unique design choice, to say the least.
For more information on lighter sights have a look at Burris AR-536 review or Vortex Sparc 2 red dot review.
Mounting Options
One notable advantage that the Ultra Shot has is a built-in Weaver or Picatinny mounting attachment at its bottom. Slide this onto either of the above two rail systems and you can quickly mount the optic to any kind of weapon platform. Because it only weighs 5.6 ounces, it's suitable for handguns and shotguns just as much as it is for larger rifles.
The mounting system is also constructed to allow for quick detaching. This makes it a great optic for use across many of your favorite firearms in a single session. You can take several guns to the range and swap this reflex sight from firearm to firearm in just seconds.
Check Price on Amazon Check Price on OpticsPlanet
---
Durability/Weatherproofing
While the Ultra Shot doesn't incorporate fog-proof tech, is it rated as IPX4 water-resistant (which essentially means that it is functionally waterproof). An additional shield over the top of the lens will protect the sight from some amount of rainfall.
It's also built with an aluminum alloy that provides great durability without increasing the weight of the sight too much. All in all, it's a tough little optic that will work in most tactical or close-range environments without suffering in performance.
---
Best as a Backup/Sidearm Sight
This is certainly a great optic choice for a sidearm or as a tactical rifle sight. Its wide field-of-view and vibrant red or green reticle ensure that it can always help you acquire your target snappily, making a great for staying on target with moving opponents. The light weight also makes it quite suitable for virtually any weapon platform rather than limiting it to heavier guns.
We also feel that it's great as a staple sight due to the long battery life and quick-detach mounting system. Being able to swap it from firearm to firearm in a pinch allows it to function as your main reflex sight no matter how many firearms you need to use it with.
---
Drawbacks
The lack of windage and elevation adjustment dials are the only real notable downsides to the Ultra Shot. The lack of said dials does help the optic to remain compact and especially easy to mount. Since you'll likely only use this sight below or within 100 yards, we feel that it's ultimately a forgivable flaw.
The lack of fog proofing is another minor issue, but again, it's forgivable due to its affordability and success as a tactical rather than all-weather hunting optic.
---
Concluding our Sightmark Ultra Shot Plus Review
The Sightmark Ultra Shot Plus is a great piece of equipment. Its specialized design (including the lack of windage or elevation dials) means that every ounce of its weight and every design decision was focused on providing phenomenal performance in its intended arena: as a short-range, broad field-of-view optic for tactical engagements with any firearm. We think it'll be a popular choice not just for rifle users but for sidearm or shotgun enthusiasts, as well.
If you are are interested in some of our other reviews have a look at Vortex Crossfire or Vortex Venom red dot.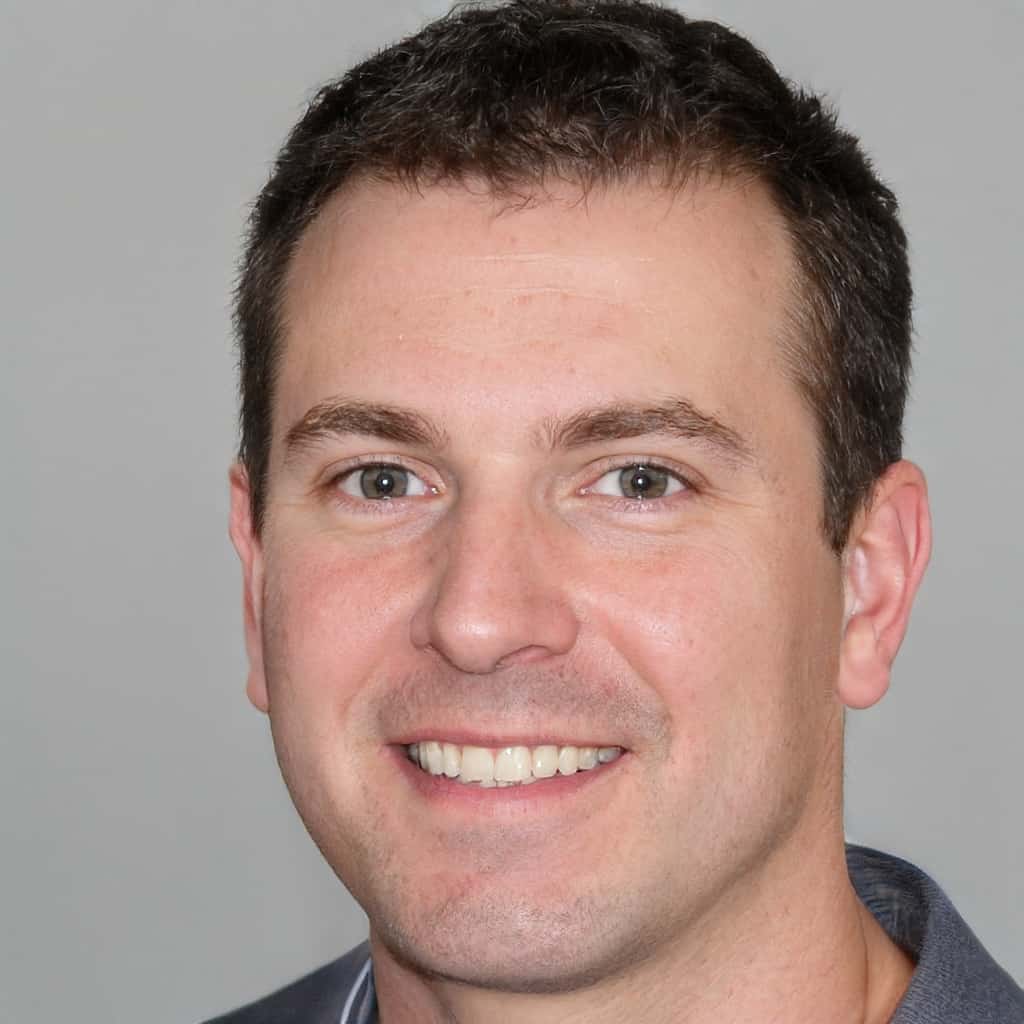 Mike Fellon was born and raised in Dallas, Texas. He inherited his hunting passions after his father John – he was fascinated by his stories, hearing how much attention, focus, dedication and patience he invested in shooting every animal. When he was old enough, his father first allowed him to shoot some cans and bottles with his shotgun, and then took him hunting – it was love at first sight. Mike has never stopped pursuing his hobby ever since.