Holographic sights aren't nearly as common as traditional reflex or red dot sights, but they offer serious benefits to those who appreciate them. However, finding the right holographic sight can be a tricky affair, especially since there aren't that many to choose from compared to other optic types. In our Eotech 512 review, we'll examine this holographic sight and see if it's worth your time and money.
---
EOTech 512 Overview
Check Price on Amazon Check Price on OpticsPlanet
The Eotech 512 has a holographic 1 MOA red dot sight with a 68 MOA red ring. Both aspects can be illuminated between 20 different brightness settings. Not only can you manually change the settings using simple controls on the back of the optic, but the reticle is particularly stable since it's projected rather than etched onto glass.
This illuminated reticle is powered by two AA batteries and is a very simplistic design, providing a clean and bright sight picture whenever you look through the lens. The sight also comes with a set of tool-adjustable windage and elevation adjustment dials.
It's equipped with a mounting rail right out of the box; this works for Weaver or MIL-STD 1913 bases. A durable design, a particularly sturdy glass lens, and significant waterproofing add to its value. Let's see what else the optic can do below.
Features:
1 MOA red dot

20 brightness settings

Weaver or MIL-STD mounting

Holographic reticle projection
If you are interested to read more of our articles you can check our reviews about Vortex SPARC AR or Burris AR-536. 
---
Reticle Type and Magnification Settings
The Eotech 512 is a holographic sight with a 68 MOA red ring and a 1 MOA red dot center. In essence, it's not too different from other red dot sights you might already be familiar with. But instead of a reticle being etched onto the glass or constructed as a part of a traditional lens system, the reticle is instead projected with a holographic system.
What is this mean for the user? It means that the reticle is arguably much more stable and consistent than any physical reticle, as well as automatically vibrant and bright due to the illuminated, laser-like nature of the holographic design.
The Eotech 512 is particularly great for those who like illuminated reticles, as it has 20 different brightness settings which you can easily flip between and which allow the reticle to be used in any lighting scenario. No matter the ambient brightness around you, this reticle should still be visible and provide adequate target acquisition and tracking so you can land your shots.
Changing the brightness settings is easy through the buttons located at the rear of the sight itself. This also enables the optic to be used easily by either left or right-handed shooters.
The reticle itself is a simplistic design without holdover points or hash marks. It's powered by two AA batteries – CR123 are those which come with the purchase, although you can swap these out for traditional alkaline batteries or rechargeable ones depending on your preferences or budget.
The Eotech 512 doesn't feature any magnification settings, so you're limited to your normal shooting distance. Instead, this sight is meant to be used as an accuracy enhancer for tactical engagements by providing an easy to see, bright red reticle rather than zooming in your vision.
The sight's design allows you to easily use it with both eyes open, as eye relief is practically unlimited due to the red dot design. The sight's HUD is also robust and durable and will continue functioning even if it becomes partially obscured by snow or mud or if it becomes cracked. That's right; the red dot will continue to function even if the glass itself is punctured. This is true durability and a great benefit in our eyes.
Check Price on Amazon Check Price on OpticsPlanet
---
Ideal Range
As a 1x magnification sight, the Eotech 512 is suitable for engagements up to 100 to 200 yards, although true operational effectiveness will be limited by your own accuracy and the weapon platform you mount this sight on. The 1 MOA dot is sized such that it should almost totally cover a regular-sized man at 100 yards, so we'd recommend keeping this optic within that range.
It'll be particularly useful for closer range engagements below 100 yards and can significantly improve your accuracy in low light environments thanks to the illuminated reticle. Some hunting situations can certainly call for this engagement range, of course, but there's no doubt that this is designed as a tactical/urban combat optic first and a hunting optic second.
To find out more about sights have a look at our reviews about Vortex Razor AMG UH-1 or Vortex Strikefire 2 red dot. 
---
Windage/Elevation/Parallax
The Eotech 512 comes with two adjustment dials on the left-hand side of the optic. These styles can let you tune the reticle's windage and elevation values to help you land shots in difficult conditions. But be aware that these dials must be changed with a coin or screwdriver and cannot easily be changed by finger manipulation alone.
As such, these are better to adjust before you enter a firefight rather than making quick adjustments on the fly. There is no way to compensate for parallax, but this effect does not matter for 1x holographic optics anyway.
---
Mounting Options
Another great aspect of the Eotech 512 is that it comes with a mounting base built into its design. It's pre-sized for both 1" Weaver and MIL-STD 1913 rail systems, so it's easy to snap it onto your weapon if it's already equipped with either of those rails.
It's not meant to be used with rings at all, so you're limited to the above installation method. At 11.5 ounces, it's not too heavy that it should have much of a negative impact on your weapon's balance in most cases.
---
Durability/Weatherproofing
The Eotech 512 features slight waterproofing up to 10 feet or so, and it's perfectly fine to operate in rainy or foggy weather. While it's not the most weatherproof scope on the market, we think it's acceptable for engagements in inclement weather so long as it doesn't spend hours getting rained on.
This optic is made with durable steel and aluminum to increase its sturdiness. As such, it can function even with wear or tear or if it's dropped or bumped against the environment. The glass of the lenses is also robust, and, as previously mentioned, the holographic reticle will continue to bloom even if the lens is broken.
---
Best for Indoor/Outdoor Tactical Shooting
This sight is a great choice for tactical or urban combat engagements. Its unlimited field of view, both-eye sighting capabilities and very visible reticle make this a perfect complement for the rifleman that needs to hit moving targets below 100 yards. Its easy brightness adjustment makes it fantastic for switching between indoor or outdoor engagements without skipping a beat, as well.
---
Drawbacks
The lack of tool-less windage and elevation dials is a bit of a downside. This is a common choice for most reflex or red dot sights already, but the Eotech has enough space that we think it could have been possible to install finger-adjustable turrets or dials and still keep things compact. Overall, though, it's a great sight with many more helpful aspects than bad.
---
Concluding our EOTech 512 Review
The Eotech 512 holographic optic is a great piece of equipment, through and through. It has one of the better holographic reticles we've seen and exceptional brightness and intensity to make it work in either daylight or nighttime conditions. For fans of holographic optics, it's a dream come true.
If you are interested in our other reviews have a look at Burris AR332 prism red dot sight or Vortex Viper red dot sight.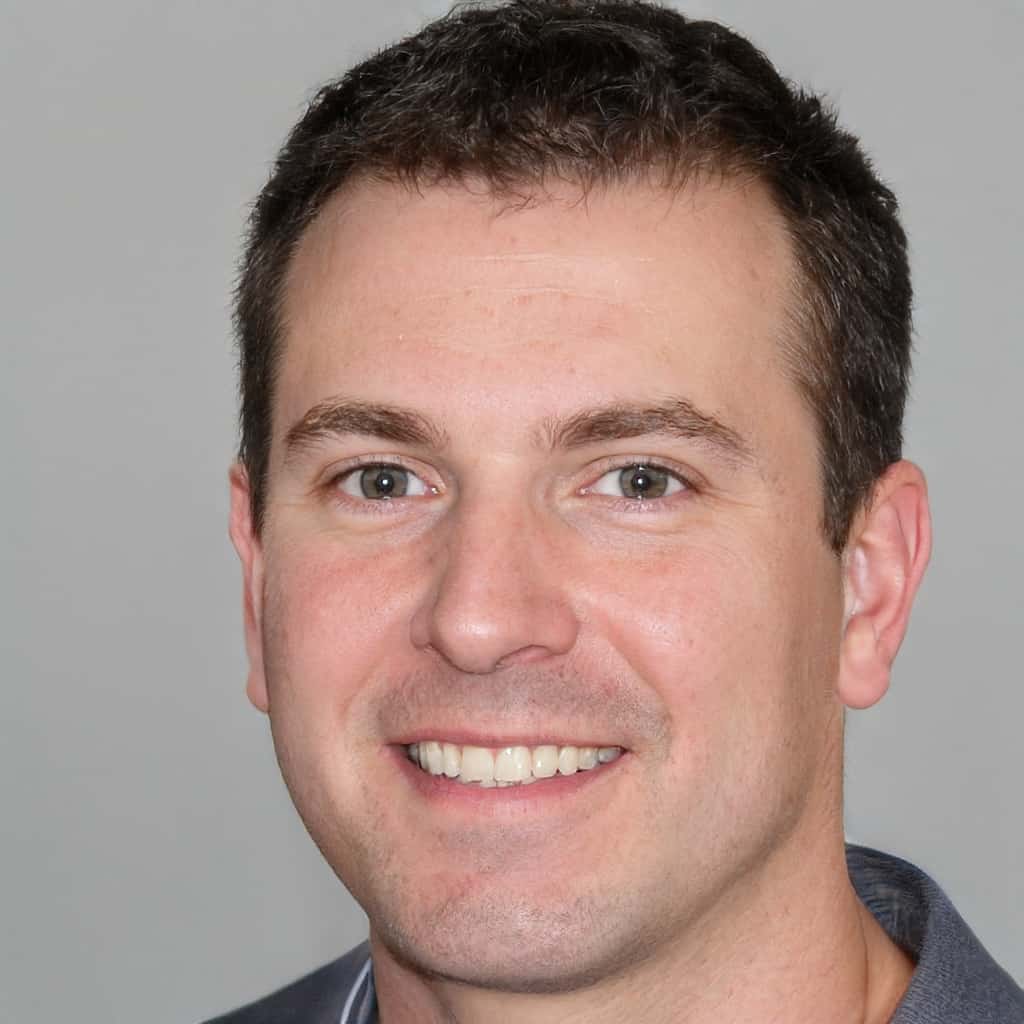 Mike Fellon was born and raised in Dallas, Texas. He inherited his hunting passions after his father John – he was fascinated by his stories, hearing how much attention, focus, dedication and patience he invested in shooting every animal. When he was old enough, his father first allowed him to shoot some cans and bottles with his shotgun, and then took him hunting – it was love at first sight. Mike has never stopped pursuing his hobby ever since.