Vortex's scopes are always a great treat to test out and review. Not only do we get to use something that we know is going to at least deliver a minimum quality performance, but we also get to see how Vortex has tried to up the ante and make their mark in the scope arena.
This time, we'll look at one of their tactical, short-range optics rather than a long-range one. This optic is well known for its durability under heavy recoil and lots of use, and its multiple levels of customization. We'll judge for ourselves whether it's worth all the fuss as we examine each of its elements in turn. Let's get started!
---
Vortex Strikefire 2 Red Dot Overview
Check Price on Amazon Check Price on OpticsPlanet
The Strikefire II is a red dot sight that's better suited to tactical or close-range engagements than long-distance hunting. It features unlimited eye relief and a set of multicoated lenses with an illuminated reticle that can alternate between red or green colors. Such a sight picture and dot sight will be of great help to any rifle user who wants to train for urban combat.
It has easy-to-access power controls and comes with a set of lens caps to protect the glass when it's not in use. It also features windage and elevation adjustment dials that require tools or a coin to alter. An included cantilever ring mount sweetens the deal even further; this sight represents great value for money.
It's built with an aluminum alloy that can withstand significant recoil or shock damage, plus a weatherproof construction that's standard with all Vortex optics. Ultimately, it's a great tactical sight and a perfect tool for urban fighting or target practice.
Features:
Red dot sight

Red or green reticle

Illumination settings

Lens caps included

Mounting system included
If you want to read more about other Vortex red dot scopes have a look at our full Vortex Viper review or Vortex Venom review.
---
Reticle Type and Magnification Settings
The Strikefire II is a tactical scope with a red dot sight rather than a series of magnification settings. It features a red dot that can quickly transition between 2 dot colors: red and green. It also incorporates 10 brightness settings so you can adjust the luminosity of that dot depending on the ambient light in your environment or your personal preference.
The lenses have been fully multicoated. This improves their light transmission and reduces any distortion you might experience at the edge of the lenses. It also provides them with better durability to dirt smearing or abrasive damage.
This scope really solidifies its place as a tactical scope thanks to its eye relief, however. The Strikefire 2 features unlimited eye relief to let you rapidly acquire your target even if they're up close or far away. The bright, clean sight picture provided by the scope will also help you react quickly in a tactical or close-quarters scenario. 
The power controls for the red dot sight are located at the back of the scope frame to let you easily access them in a hurry. It's all powered by a CR2 battery, which is common and easy to replace, and which provides many hundreds of hours of operation before it needs to be recharged or replaced.
Ultimately, we're impressed by the optics offered by this scope. We also like that there's an included lens cap on either side of the tube, so you can protect the lenses when they are not in use from dust or too much light exposure.
Check Price on Amazon Check Price on OpticsPlanet
---
Ideal Range
Because the Strikefire II is a red dot sight and it doesn't magnify to any degree, it's best used as a tactical sight for urban combat or practice scenarios, or for target shooting with your close-range rifle. This is definitely not meant to be used as a hunting sight but instead a companion piece for more agile, tactical-oriented weapons.
Therefore, the ideal range hovers around 100 yards depending on the exact caliber of bullet or weapon platform you choose to combine it with. At this range, the red dot will almost entirely cover up a regularly sized man, making engagements beyond this point something of an exercise in futility.
For more articles about red dot and holographic scopes click on our reviews on Vortex Razor AMG UH-1 or Burris FastFire 3.
---
Windage/Elevation/Parallax
The Strikefire II does feature a set of windage and elevation adjustment dials. These offer audible clicks each time you move them, and each shift adjusts the point of impact of your round by ½ MOA increments. 
However, these styles do notably require the use of tools, such as a coin or screwdriver, in order to alter their values. This is a notable drawback when many modern scopes offer tool-less windage and elevation turrets. We understand that the small size of the scope necessitated a smaller windage and elevation dial design, but it's still a bit disappointing and impractical to expect someone to adjust these values in the middle of a tactical firefight.
There are no parallax controls present on this scope, but there's also no need to compensate for this effect given that the ideal engagement range is already around 100 yards or less.
---
Mounting Options
The Strikefire II comes with a cantilever ring mount already installed in its base. Don't be fooled by the name into thinking it uses just rings; it's designed to be used with either Weaver or Picatinny rails, so be sure to combine this scope with a weapon platform that already has one of these rail systems installed.
Installing the scope onto the rail system is exceptionally easy. It only takes a few steps and a moderate understanding of the tools required to securely fasten the scope to your rifle. It's also easy to adjust the ring to account for eye relief, and instructions are included in the purchase to help you find an ideal spot for your needs or preferences.
---
Durability/Weatherproofing
Like many top-tier scopes (and virtually all Vortex products), the Strikefire II features weatherproof construction thanks to certain purging and sealing methods. Waterproof and fog-proof functionality is assured, and the scope is made from a durable aluminum alloy chassis. This provides it with some great shock protection, once again cementing it as an ideal tactical tool.
In fact, the aluminum alloy affords it great stability even with high recoil weapons. Feel free to use this with the most powerful rifles in your arsenal.
Check Price on Amazon Check Price on OpticsPlanet
---
Best for Tactical Combat/Urban Combat
We think the Strikefire II is definitely a great choice for urban combat specialists or for those who want to fully enhance their tactical rifle. It's short effective range and durability mark it as an exceptional piece of equipment for tactical engagements or human firefights, both real and just for practice.
It's also a great choice as a practice scope if you'd like to get better in your accuracy either as a law enforcement officer or a military man, both active and veteran.
---
Drawbacks
The Strikefire II's only real weaknesses are the tool-required windage and elevation adjustment turrets. You'll have to set these perfectly before you go into an engagement, as it's not likely you'll have the time to adjust them with a coin or screwdriver in a tense situation.
---
Concluding our Vortex Strikefire 2 Review
The Strikefire II is a fantastic red dot sight that sets a high standard for other optic companies to measure up to. With this scope, Vortex not only proves that it can master the long-range optic market; it can also offer a lot to tactical specialists or urban combat professionals, as well. 
If you are interested in our other reviews have a look at Primary Arms 3x32prism scope or best Mueller scopes.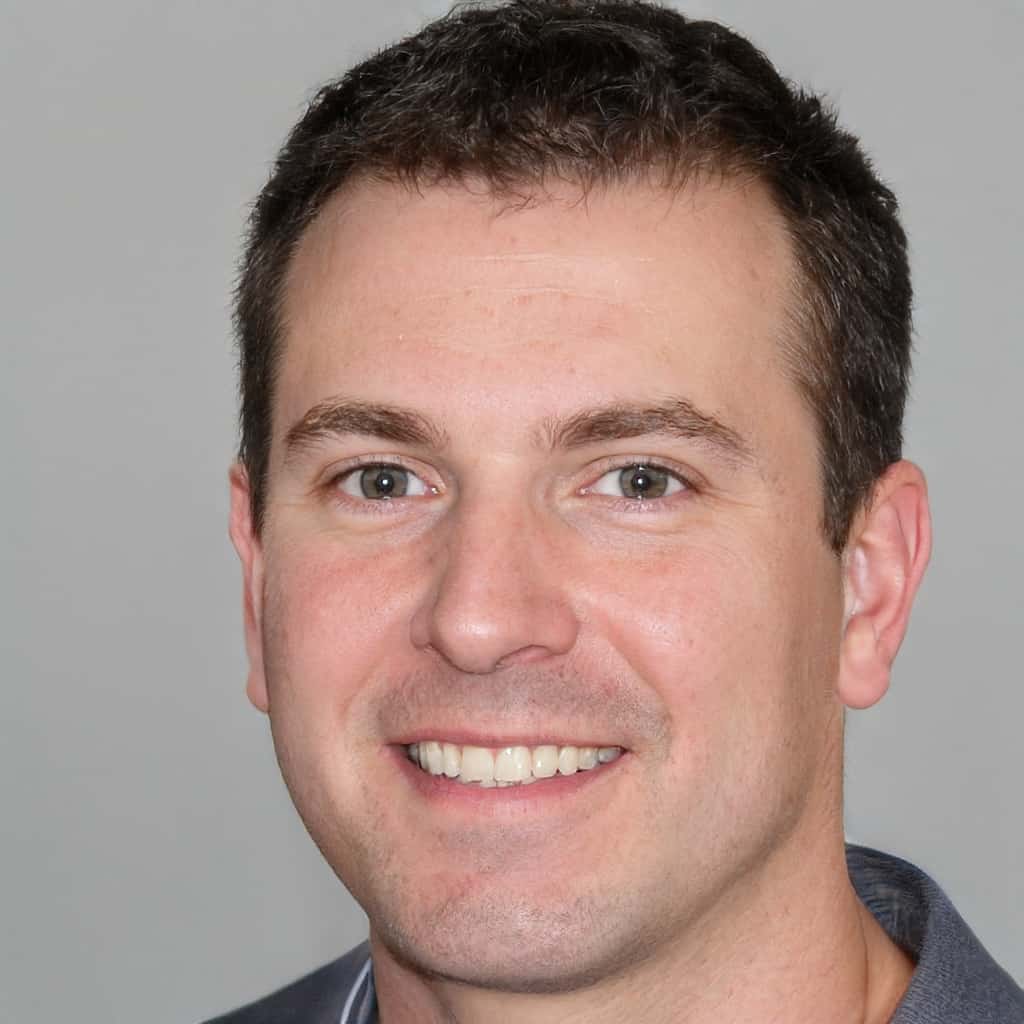 Mike Fellon was born and raised in Dallas, Texas. He inherited his hunting passions after his father John – he was fascinated by his stories, hearing how much attention, focus, dedication and patience he invested in shooting every animal. When he was old enough, his father first allowed him to shoot some cans and bottles with his shotgun, and then took him hunting – it was love at first sight. Mike has never stopped pursuing his hobby ever since.