There are many companies manufacturing rifle optics, and all are vying for your attention. With so many names spending money on ads, it can be difficult to know which brands to target and which ones to stay away from.
In this review, we won't just look at a single rifle scope; instead, we'll examine Mueller Optics to see what they bring to the market in terms of quality and price. We'll also look at a few of their best scopes so you can get an idea of what they provide. Let's get started.
---
What Are Mueller Scopes?
The Mueller Optics company is an organization that almost exclusively makes rifle scopes and other accuracy-boosting optics. They usually make scopes within a $200 price range, offering affordability and quality alike. This makes them a popular choice for hunters that have a little extra cash to spend but still need to consider finances.
Basically, Muller scopes are partially well-known because they combine quality parts and design with more affordable asking prices than several upper-tier scope manufacturing companies like Leupold.
While they do create some specialized rifle scope variants, most Mueller scopes are designed to be versatile out of the box. This is another popular design trend, as it means that many hunters can purchase a single scope from this company and use it for a variety of purposes or on several different rifles. Most of their scopes are also one-piece products, meaning they tend to be exceptionally durable.
Like many top-tier scope manufacturing companies, Mueller only produces rifle optics that have multicoated lenses, which offer increased visibility and durability under regular use. Furthermore, their reticles tend to come with extremely fine crosshair sights. Why does this help? Thinner crosshairs make it much easier to hit accurate shots on smaller animals that can sometimes be obscured by thicker sights. Essentially, it's a great advantage at longer ranges.
Mueller adjustment turrets are also known to be great. They're usually quite responsive to slight finger movements, making it easy to change your windage or elevation adjustment compensation on the fly. Even better, Mueller usually releases new scopes every few years, so there's almost always a new optic to check out if you like to refresh your loadout or build every now and again.
One final Mueller advantage is the lifetime warranty that comes with every scope they produce. Each scope sold by this company is protected by a warranty that covers manufacturer defects or breakage from regular use. It's an excellent additional feature for peace of mind.
All in all, Mueller scopes are great for their versatility, durability, and affordability. While the quality of their glass isn't quite as high as something you might get from an expensive Vortex scope, it's still quite worth your time and money overall, especially if you have to remain within a certain budget.
Below, you'll find a selection of a few top-tier Mueller scopes so you can see what we've been talking about.
If you are interested in our other reviews have a look at UTG scopes review or Sightron scopes review.
---
The 3 Best Mueller Scopes Reviewed
---
1.

Mueller Target Rifle Scope, Black, 8-32 x 44mm
Check Price on Amazon
Check Price on OpticsPlanet

This Mueller scope is a variable magnification type with zoom levels between 8x and 32x. The scope uses a 44 mm objective lens, which affords a decent field of view at higher magnifications compared to many other scopes on the market. There's also 4 inches of eye relief, making this a great scope for use with high recoil weapons or ammunition.
This scope uses a MIL-dot reticle, which provides great windage and other holdover estimation marks for precision shooters. The scope tube is 30mm in size, which makes this an easy scope to mount to most rifle platforms with rings instead of a rail system. As the scope is a bit on the heavy side (over 1.5 lbs), most rifle users will want to forgo a mounting system to avoid adding extra weight to their build.
The scope is set with a series of windage and elevation adjustment turrets, plus a parallax turret to help compensate for this effect as you increase magnification power. This is definitely a necessary turret given the high upper magnification settings available. Because the turret is quite good at handling pesky parallax, we feel confident in recommending this scope for long-distance shooters or budget-minded snipers.
The fast-focus eyepiece is the final notable advantage offered by the scope. It's an eyepiece specially designed to let you quickly snap to your target or focus on your reticle when sighting in quickly. Many hunters will love this feature.
Features:
8-32 magnification

Multicoated lenses

Has parallax turret

33mm tube
Pros:
Great for landing distant shots

Eyepiece is snappy

Mildot reticle is great for improving accuracy

Lenses produce good sight picture
Cons:
Eye relief can get tight on higher zoom levels
Bottom Line
The Target Rifle scope is certainly fantastic for hitting distant targets. Its eye relief, eyepiece, and ability to capably compensate for parallax make this a great companion optic for precision-minded marksmen.
---
2. Mueller Quick Shot Rifle Scope
Check Price on Amazon
Check Price on OpticsPlanet

This scope is essentially the opposite compared to our previous pick. It's an open sight scope that affords a phenomenal field-of-view and basically unlimited eye relief, as it's a red dot optic. To make things even better, this scope has two separate sensors built into the front of the apparatus to detect lighting conditions in the environment. This will automatically adjust the illumination of the red dot for your convenience.
It's a wonderfully innovative feature that marks this scope as a cut above many other competitors. You can even adjust the brightness of the dot yourself with 10 manual adjustment settings. This reflex scope also offers four different reticle styles, which you can swap between at the touch of a switch. Few other scopes of this type offer this much customization.
This scope is also incredibly easy to mount to an existing rail system since it has a mounting base already built into its design. The scope is lightweight and won't notably affect the balance of your rifle build.
All in all, it's a phenomenal tactical scope that is perfect for close-quarters hunters or for tactical shooters that need something for helping accuracy in urban environments. You can also use it for archery purposes, though mounting it might be a bit tricky depending on the crossbow you use.
Features:
Reflex sight

Controls for reticle style

Controls for reticle brightness

Has mounting base
Pros:
Excellent eye relief

Good glass for optic, clear

Lightweight

Easy to mount
Cons:
Automatic brightness feature can be slow

The battery doesn't last for very long
Bottom Line
This tactical reflex sight provides a phenomenal field-of-view and multiple illumination settings and reticle styles for you to choose between. No matter which you prefer, you'll enjoy fantastic performance and great visibility in short-range shooting environments.
To find out more about scopes have a look at best NcStar scopes review or our article on Redfield scopes.
---
3.

Mueller APT Tactical Rifle Scope, Black, 4.5-14 x 40mm
Check Price on Amazon
Check Price on OpticsPlanet

Mueller's last scope is a tactical model, fitted with magnification settings between 4.5x and 14x with a 40 mm objective lens. Eye relief hovers between 3.5 inches to 3.25 inches, which is actually pretty good for scopes with higher magnification powers, especially compared to optics offered for higher asking prices from other companies.
Unfortunately, this scope does not feature an adjustable objective or a parallax turret to compensate for this effect at longer distance ranges. Still, the included windage and elevation adjustment turrets offer tactile feedback each time you click them and are a little sticky, so they don't accidentally slip when your hand bumps them out of position.
This scope uses a MIL-style reticle for ultimate precision and versatility. There's also a fast-focus eyepiece built into the scope's frame. Like our first choice, this can let you focus on your target or acquire a target more quickly than scopes with other eyepieces.
It is a bit heavier than several other scopes on the market, but it has a standard tube size for easy fitting to mounting rings, and you can still combine this with a mounting rail without too much trouble. The scope's build is decently durable and offers great shock protection from being dropped or bumped into your environment.
All in all, this scope is a perfect example of what Mueller normally offers: versatility and dependability for an affordable asking price.
Features:
4.5x-14x magnification

40 millimeters objective lens

30 millimeters tube size

Includes windage and elevation turrets
Pros:
Durable build

Turrets feel snappy and crisp

Great eyepiece
Cons:
Bottom Line
This scope's low asking price makes its excellent features – such as clicking adjustment turrets, an accurate reticle, and a fast-focus eyepiece – even more valuable for the discerning marksman. Definitely consider it if you're looking for a new optic but are on a tighter budget.
---
Concluding our Mueller Scopes Review
It's clear that, while Mueller isn't quite as well-known as a company like Vortex or Athlon, it's still a company that might be worth your time and money, particularly if you need to find scopes that balance budget with quality.
Their scopes will never compete with upper-end manufacturers like Leupold in terms of raw clarity or number of features, but they occupy a necessary space in the scope sphere, helping beginner hunters get their bearings and experienced marksmen find quality backup optics.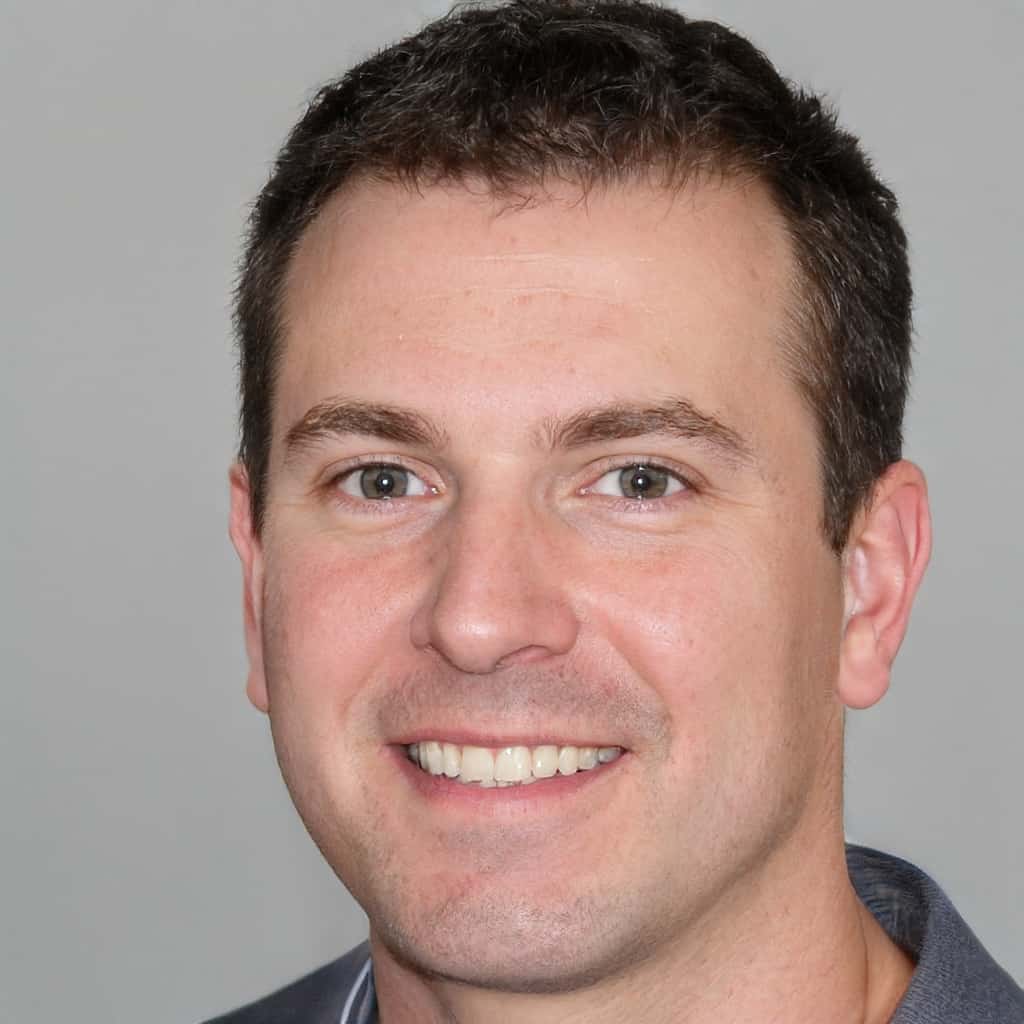 Mike Fellon was born and raised in Dallas, Texas. He inherited his hunting passions after his father John – he was fascinated by his stories, hearing how much attention, focus, dedication and patience he invested in shooting every animal. When he was old enough, his father first allowed him to shoot some cans and bottles with his shotgun, and then took him hunting – it was love at first sight. Mike has never stopped pursuing his hobby ever since.