UTG scopes are some of the most well-known optics on the market today, particularly favourited by tactical shooters and close-range hunters. But where did UTG come from and what do they focus on? We'll answer all these questions in our detailed review of UTG and its top scopes right now.
---
What UTG Scopes Are Known For
UTG scopes, which are produced by Leapers, Inc., are some of the most well-known rifle optics on the market today. This is partially due to their manufacturing process and quality control; many of their products are produced in Livonia, MI, which is where the overall company is also based. While some of their products are manufactured overseas, many of them receive quality American-made parts and labour.
In addition, UTG enforces strict quality standards on all products that it sells regardless of its manufacturing origin. This forces every UTG scope to meet a certain threshold of quality, which is a big reason for their positive reputation.
All UTG scopes further benefit from a lifetime manufacturer warranty that covers any defects on behalf of UTG itself or over the course of regular use for the scope's entire life. Purchase one UTG scope, and you can always get it repaired or parts replaced at no extra cost to yourself. This warranty system is even more user-friendly than the similar agreements made by other scope manufacturers since it does not require you to register your scope to receive this coverage.
So what are UTG scopes known for? For starters, many UTG scopes incorporate several of the excellent design features and innovations we've come to expect from top-tier scope manufacturing companies, such as multicoated lenses and weatherproof frames.
But many UTG scopes also come with ring or mounting systems included in every purchase, which makes them among the easiest scopes to buy and start using right out of the box. You do have to make sure that the included mounting system works with your build, but this is still great value for money.
Many UTG scopes further utilize MIL-dot reticles, which are distinct from the traditional MOA reticles that most other scope makers use for their products. These reticles are particularly popular with veterans or law enforcement due to their extreme precision benefits and specialized holdover points to help you compensate for bullet drop as well as windage and elevation.
All in all, UTG scopes are typically compact, durable, provide great optics, and incorporate several user-friendly design decisions. To show you what we mean, let's go over three top UTG scopes and see what they bring to the table.
If you are interested in our other reviews have a look at the best Mueller scopes or best Sightron scopes.
---
The 3 Best UTG Scopes Reviewed
---
1. UTG 3-9×32 1" BugBuster Scope
Check Price on Amazon Check Price on OpticsPlanet
This compact rifle scope is notable for several important reasons. First and foremost, it features an illuminated MIL-dot reticle that can be set to red or green colors and which has multiple brightness settings that you can flick between with simple dial control. This reticle is made even more impressive thanks to the specialized Emerald coatings that protect the lenses from scratch damage and improve light transmission beyond what many other scopes can provide.
That's not all. This scope also offers a large field of view all along its magnification levels between 3x and 9x. With these zoom factors, it's a phenomenal scope for tactical engagements or traditional hunting scenarios that take place below 1000 yards.
The scope also features a set of phenomenal windage and elevation adjustment turrets that can be zero-reset and locked with finger motions. Each turret offers tactile feedback and a great clicking noise with each increment that you shift them.
To make things even better, you can still compensate for parallax even though the illuminator control takes up the traditional turret spot for this functionality. Instead, the scope has an adjustable objective to let you handle parallax at the upper end of its magnification spectrum.
With a super durable frame and quick detachable rings built into the design, it's quite a long-lasting and user-friendly scope, and it offers weatherproof performance. Finally, this scope comes with a set of excellent accessories to make it even more worth its low asking price: a sunshade and a set of lens caps.
All in all, we're amazed that UTG offers this scope for such a low price. It's a great demonstration of the kind of quality and budget-friendliness you can expect when you pick up one of their optics. We would easily recommend it for budget hunters or for urban combat specialists who need an optic they can rely on, but which also has plenty of features to enjoy.
Features:
3-9x magnification

Illuminated reticle

Ring mounts

Adjustable objective
Pros:
Can handle parallax

Reticle brightness can be controlled

Great turrets

Great for use in any weather

Has good accessories
Cons:
Eye relief isn't the best
Bottom Line
This compact tactical scope is among the best on the market, even compared to much pricier pieces of hardware. The reticle, turrets, and included ring mounts make it even more valuable.
---
2. UTG 3-12×44 30mm Compact Scope
Check Price on Amazon Check Price on OpticsPlanet
This is another compact optic from UTG, featuring a 30 mm objective lens and magnification settings between 3x and 12x. This lets you extend your effective range out to 1000 yards and a little beyond depending on the caliber of bullet used in conjunction with this scope.
The optic is built with a water and fog proof frame, and with materials that ensure its durability even if it's dropped or bumped into the environment. It does lack a mounting system to come with the purchase, though it still provides plenty of advantages besides this drawback to compensate.
These advantages include the specially coated lenses that provide optimal light transmission and superior durability. There's also a specially angled front sunshade. This prevents you from receiving too much light or the lenses from glaring when you point the scope toward the general direction of the sun.
There's also an excellent illuminated reticle here, as well. It's offered in full color with 36 different settings you can flick between via the illumination control dial on the main tube. While many illuminated reticles are a little less durable than their dim counterparts, this reticle is especially tough and is built with special circuitry to provide uninterrupted illumination even if you use the scope with a heavy recoil rifle.
Of course, this scope also features phenomenal zero locking and resetting turrets. Adjusting for windage and elevation to ensure that your distant shots are hit has never been more satisfying or consistent.
Features:
3-12x magnification

30 mm objective lens

Illuminated reticle
Pros:
36 reticle settings

The reticle is very durable to recoil

Lenses are phenomenal

Sunshade protects the lens

Very good turret performance
Cons:
Bottom Line
Like many UTG products, this scope combines fantastic overall quality with an affordable asking price. Its small size and light weight will make you question how UTG did it all, but don't think too much about it; just enjoy.
If you are interested to read more of our articles you can check Redfield scopes or NcStar Scopes reviews.
---
3. UTG 4-16×44 30mm Scope
Check Price on Amazon Check Price on OpticsPlanet
For our last UTG product, let's take a look at this longer-range scope that affords magnification settings between 4x and 16x. These settings work with a 30 mm objective lens and a 36-colour illuminated reticle, virtually identical to the one on the last scope we reviewed.
However, this scope features a quick power selector ring that allows you to rapidly swap between magnification settings in a flash. It can be particularly advantageous for hunters that need to zoom in or out quickly to keep their prey in sight. Plus, there's a special favouriting "1-click" tech integrated into the scope's design. This lets you quickly move back to your favourite reticle colour brightness with a single button press.
Like its cousins, this scope features premium zero lockable and resettable turrets with very precise adjustments. There's also a side wheel adjustable turret to compensate for parallax, which can make landing distant shots at the higher end of its magnification spectrum much easier.
Of course, there are also staples of the brand present, like multicoated lenses and a weatherproof frame that can work in any weather environment. There's also a set of Twist Lock Rings incorporated into the bottom of the scope to let you use it with either Weaver or Picatinny mounting systems. These come with a set of high-quality flip-open lens caps, to finish everything off.
Features:
4-16x magnification

30 mm objective lens

36-color illuminated reticle

Has rings for mounting
Pros:
Very easy to mount

Can swap between zooms quickly

Excellent durability overall

Has favourite brightness setting selector

Turrets are fantastic
Cons:
Illumination not very bright during daylight hours

Reticle dots can be difficult to see at times
Bottom Line
With plenty of accessories and even better design quality, this scope has everything that a hunter could want and more. With how affordable it is, there's no reason to not try this fantastic optic.
---
Concluding our UTG Scopes Review
Upon closer examination, UTG definitely deserves the reputation that it's built up over many years. Their optics are affordable and effective, no doubt about it, and they offer some of the toughest illuminated reticles across the rifle scope market, bar none. The old wisdom stands: if you want a tactical scope, check out UTG first.
To find out more about scopes have a look at our Trijicon VCOG or Bushnell Banner 3-9×40 reviews.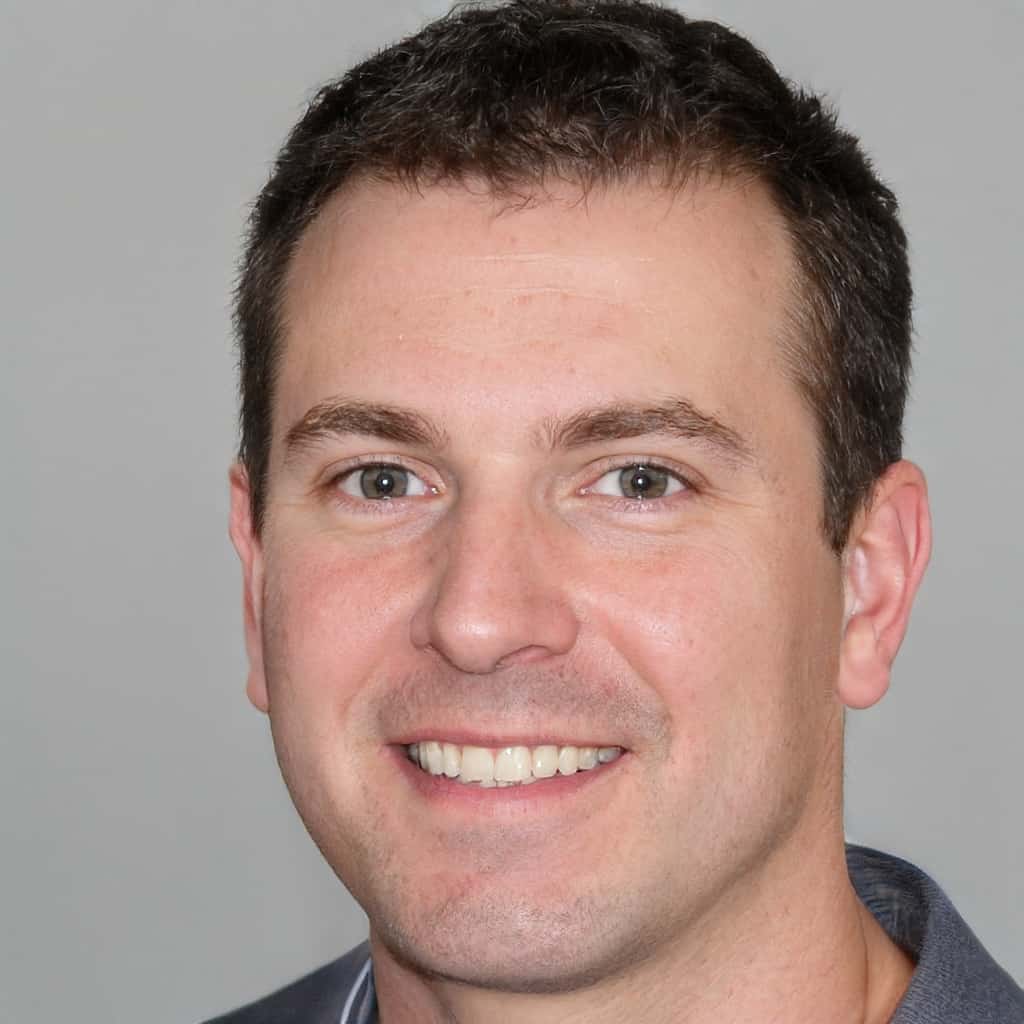 Mike Fellon is an experienced firearms enthusiast and optics expert. He delivers unbiased and detailed rifle scope reviews. Born and raised in Dallas, Texas. He inherited his hunting passions after his father John – he was fascinated by his stories, hearing how much attention, focus, dedication and patience he invested in shooting every animal. When he was old enough, his father first allowed him to shoot some cans and bottles with his shotgun, and then took him hunting – it was love at first sight. Mike has never stopped shooting ever since.