While Vortex is practically a household name when it comes to scope manufacturers, many hunters or even rifle enthusiasts will raise an eyebrow when you mention Sightron. They simply aren't as well-known as many of their competitors.
So for this review, I am going to do something a little different and examine this rifle scope brand to see what they might be able to provide you on your next shopping trip. You will also discover whether they are a brand to stay away from. Let's begin!
---
What Sightron Scopes Are Known For
There are staple rifle scope brands, and then there are lesser-known producers that hang out on the fringe of the market. But although Sightron occupies this spot, that doesn't necessarily mean that its product quality is lesser than more popular brands like Vortex.
Sightron was originally founded in 1993 in Youngsville, North Carolina. However, despite its American origin, Sightron is actually owned by a Japanese parent company that specializes in the production and design of ocular lenses. As such, Sightron immediately began using this expertise from its parent company when it began producing scopes.
Although it's only truly been competitive for about 20 years, Sightron has quickly become a major player in the scope market. Their primary consumers are usually independent firearm dealers who like specialized, high-value gear and repeat customers who try one of their scopes and eventually come back for more.
Part of Sightron's quality lies in the fact that they make their own products, rather than outsourcing the manufacturing process as many other scope makers do. They also offer a limited lifetime warranty on all of their products; although it says "limited" in the name, it covers the standard damages you would expect, such as manufacturer defects or problems arising from regular use.
Sightron also offers scopes with a wide variety of reticle types. Some rifle scope manufacturers only offer optics with one or two reticle variants, but not Sightron. They also offer scopes across a huge range of magnification levels, not just close-range or sniper scopes. This may be because of their parent company's experience in developing many different kinds of lenses for various purposes.
Sightron has a handful of exception product lines that are each known for a few general qualities. Their SV series, for example, is a line of rifle scopes with 34 mm main body tubes, locking turrets, and a special focusing system to let you accurately land long-distance shots with ease. Their SIII Long Range series is another phenomenal choice for snipers or marksmen that prefer precision over other factors.
They also offer an S-Tac series, that provides users with low to mid-range magnification options. These scopes are very durable and feature lots of extra capabilities to make them stand out from the crowd.
Below, you'll find a collection of a few great Sightron scopes to give you an idea of what to expect if you decide to browse their catalog.
You can also check my Athlon scopes review and UTG scopes review.
---
The 3 Best Sightron Scopes Reviewed
---
1.

SIGHTRON 10-50x60mm 30mm Riflescope
Check Price on Amazon Check Price on OpticsPlanet
Sightron's long-range 10-50x60mm rifle scope is a perfect pick for sniper target shooting or long-range hunting.
My Feeling After Using This Product
Thanks to the big 60 mm objective lens, you'll enjoy a wide field of view, as I experienced during my tests. Swapping between magnification settings was, I found, very quick and simple thanks to the magnification ring, which is located close to the objective lens. The ring shifts consistently without getting stuck.
More importantly, I found that this Sightron scope had phenomenal eye relief, even if you zoom in to maximum magnification. 3.8 inches of eye relief at maximum magnification is nothing to sneeze at, and it should allow you to feel confident mounting this scope on a high-recoil rifle without putting your orbital bone at risk.
In addition to the above, I really liked the matte black finish, which eliminates the likelihood of the sun flashing off the scope surface. When it comes to keeping a stealthy profile during a hunt, nothing is more important. Add to that a side-mounted adjustable parallax elimination knob, and it was immediately clear to me that this was a top-notch scope in more ways than one.
Product Highlights
During my experiments, I found the reflective, proprietary Sightron coatings to be the most important element. The Sightron coatings help boost light transmission and reduce distortion, which is especially important when zooming in from such a far distance away.
I really appreciated the fact that the lenses were made more durable thanks to this inclusion, as well. The windage and elevation turrets further added additional value for money, as they're tactile, audible, and very easy to click, set, and lock.
Common Problems and How to Deal with Them
The downside is definitely the price. If you have a mind to purchase this Sightron scope, just remember that you'll have to save up significantly before you'll have enough cash. Furthermore, at 2.8 pounds, this is a pretty heavy scope overall, so you'll want to practice somewhat with your rifle of choice to learn the new balance of your firearm.
Key Features
10-50x magnification
60mm objective lens
FFP scope
Pros
Excellent construction
Good windage and elevation turrets, plus a parallax turret
Excellent lenses overall
Very good eye relief
Cons
A little heavy
Quite an expensive scope overall
Basic Parameters
| | |
| --- | --- |
| Manufacturer | Sightron |
| Weight | 44.8 oz |
| Eye Relief | 3.8"-4.5" |
| Magnification | 10-50x |
| Field of View | 2.2'-9.6' |
The Bottom Line
In the end, this Sightron long-range scope is a perfect choice for snipers, target shooters, and hunters who want to maintain maximum distance to their targets without worrying about distorted sight pictures.
My rating: 4.9/5
---
2. Sightron SIII 8-32×56 Long Range Riflescope
Check Price on Amazon Check Price on OpticsPlanet
Sightron's SIII 8-32×56 scope is another long-range model, though it has several differentiating factors that make it well worth your time and money.
My Feeling After Using This Product
When I tested out this Sightron scope, I was initially impressed with the quality 56 mm objective lens, which transmitted light quite capably straight to my eye. I was also satisfied with the first focal plane reticle, which features MOA holdover points for compensating bullet drop and for compensating for windage and elevation. The lenses, of course, are multicoated to maximize overall durability.
I also appreciated the waterproof construction and overall durability. With a scope as pricey as this, the last thing you want is your optic going kaput after just a few trips into the field.
The fast focus eyepiece, as well, improved the scope and made it feel relatively snappy and maneuverable, even though it's a long-range, somewhat bulky optic overall. The fast-focus eyepiece pairs well with the first focal plane reticle, in my experience.
Product Highlights
Of particular note is the set of ExacTrack windage and elevation adjustment turrets. Not only do they let you compensate for their titular variables, but they click audibly and give tactile feedback. That's phenomenal when you need to keep your eye on your target after scoping into your objective. They can lock, don't slip, and are overall reliable in any situation you might find yourself in.
This is doubly effective because, while you are lying prone or on the ground, you won't have to worry about accidentally nudging one of the adjustment turrets and offsetting your calibrations for windage and elevation.
Common Problems and How to Deal with Them
Like the scope above, this Sightron optic is also fairly pricey. Furthermore, my experimentation found that it might not fit common or standard AR builds. That's because the front of the scope – just take a look at the picture to see what I'm talking about – is a little larger than average. That's partially due to the size of the objective lens, which requires a little more space than you might be used to.
Therefore, you'll need to make sure this optic will actually fit your rifle perfectly before splurging on it. Even with the downside, it's not enough of a negative for me not to recommend this Sightron scope for long-range hunters and target shooters of all stripes.
Key Features
8-32x magnification
56mm objective lens
FFP scope
Pros
Phenomenal construction overall
Good lenses and sight picture
Windage and elevation turrets are perfect
Scope has a MOA holdover reticle for extra accuracy
Cons
Still a little expensive
May not fit your AR build
Basic Parameters
| | |
| --- | --- |
| Manufacturer | Sightron |
| Weight | 26.5 oz |
| Eye Relief | 3.6"-4" |
| Magnification | 8-32x |
| Field of View | 3.1'-12.2' |
The Bottom Line
In the end, the Sightron SIII 8-32x scope is a standout piece of equipment and perfect for hunters who want a specialty, effective long-range optic that doesn't offer compromise quality at all.
My rating: 4.9/5
If you are interested in my other reviews have a look at the best NcStar scopes or Mueller scopes reviews.
---
3. Sightron SIII SS 6-24x50mm Rifle Scope
Check Price on Amazon Check Price on OpticsPlanet
Sightron also offers another quality SIII scope with shorter magnification ranges. I liked this particular optic for a variety of excellent reasons.
My Feeling After Using This Product
For starters, this SIII scope has a much more versatile range of magnification settings, going between 6x and 24x. The 50 mm objective lens is powerful and wide enough to help you scope into your target without going overboard or limiting your field of view. Thus, I found it to be a good "all around" hunting optic for many different situations.
The MOA-style reticle includes useful holdover points, and I relief is pretty good, anywhere between 3.6 and 3.8 inches, based on your zoom factor. In my experience, that means you can use it with high-recoil weapons without having to worry about injuries.
The matte black finish is also nice, which adds a little bit of style factor to your hunting equipment. The finish further complements the scope's overall durability, which is totally weatherproof and can function perfectly well in inclement weather. It's an all-year scope, to be certain.
Product Highlights
In my opinion, this SIII scope's most important feature is the set of multicoated lenses. The multiple coatings used here bolster light transmission and color contrast beyond what you might expect, resulting in clear, colorful sight pictures no matter what zoom factor you choose to use.
In addition, I liked that the coatings helped prevent smears, scratches, and other damage from everyday wear and tear, which can accumulate from dirt and debris. If you want a scope that will last for a long time, this Sightron SIII scope could be just the ticket.
Common Problems and How to Deal with Them
On the downside, the front is a bit large and weighty for some AR builds. When I mounted it to my firearm of choice, I found that it offset the balance I'd grown used to. This is by no means an insurmountable problem, and it's something you can compensate for by practicing with your firearm after mounting this Sightron optic.
Still, you may wish to avoid using this scope on smaller, lighter rifles, where it might feel a little too cumbersome for comfort.
Key Features
6-24x magnification
50mm objective lens
FFP scope
Pros
Good durability and weatherproof functionality
Top-tier light transmission and lens quality
Has a good matte black finish
MOA reticle is great for boosting accuracy
Cons
Front end of the scope can feel weighty or cumbersome if you aren't careful
Basic Parameters
| | |
| --- | --- |
| Manufacturer | Sightron |
| Weight | 21.9 oz |
| Eye Relief | 3.6"-3.8" |
| Magnification | 6-24x magnification |
| Field of View | 3.9'-16.1' |
The Bottom Line
This Sightron SIII scope is a great all-purpose hunting optic, suitable for mid to long-range target shooting and hunting in any sort of weather.
My rating: 4.8/5
---
Concluding My Sightron Scopes Review
Ultimately, it's clear that Sightron probably deserves much more attention than it currently has. While the market is plenty crowded already, I'd be more than happy to make a little room for this optic manufacturer to share a little of the spotlight. For long-distance and high-quality scopes, you don't have to only look at the brands you're familiar with; Sightron is a worthy alternative.
To find out more about scopes have a look at the best Redfield scopes review or Trijicon VCOG review.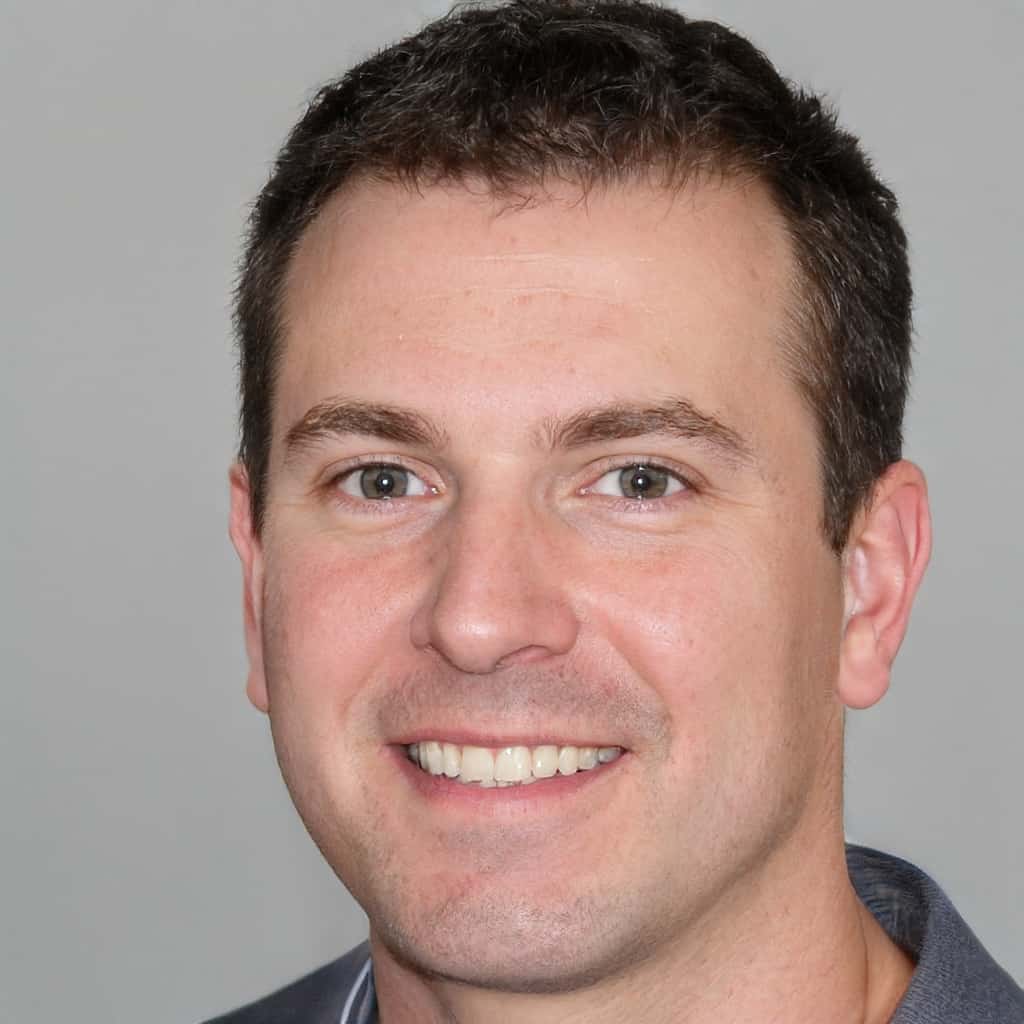 Mike Fellon was born and raised in Dallas, Texas. He inherited his hunting passions after his father John – he was fascinated by his stories, hearing how much attention, focus, dedication and patience he invested in shooting every animal. When he was old enough, his father first allowed him to shoot some cans and bottles with his shotgun, and then took him hunting – it was love at first sight. Mike has never stopped pursuing his hobby ever since.