While Vortex is practically a household name when it comes to scope manufacturers, many hunters or even rifle enthusiasts will raise an eyebrow when you mention Sightron. They simply aren't as well-known as many of their competitors.
So for this review, we're going to do something a little different and examine this rifle scope brands to see what they might be able to provide you on your next shopping trip. We'll also discover whether they are a brand to stay away from. Let's begin!
---
What Sightron Scopes Are Known For
There are staple rifle scope brands, and then there are lesser-known producers that hang out on the fringe of the market. But although Sightron occupies this spot, that doesn't necessarily mean that its product quality is lesser than more popular brands like Vortex.
Sightron was originally founded in 1993 in Youngsville, North Carolina. However, despite its American origin, Sightron is actually owned by a Japanese parent company that specializes in the production and design of ocular lenses. As such, Sightron immediately began using this expertise from its parent company when it began producing scopes.
Although it's only truly been competitive for about 20 years, Sightron has quickly become a major player in the scope market. Their primary consumers are usually independent firearm dealers who like specialized, high-value gear and repeat customers who try one of their scopes and eventually come back for more.
Part of Sightron's quality lies in the fact that they make their own products, rather than outsourcing the manufacturing process as many other scope makers do. They also offer a limited lifetime warranty on all of their products; although it says "limited" in the name, it covers the standard damages you would expect, such as manufacturer defects or problems arising from regular use.
Sightron also offers scopes with a wide variety of reticle types. Some rifle scope manufacturers only offer optics with one or two reticle variants, but not Sightron. They also offer scopes across a huge range of magnification levels, not just close-range or sniper scopes. This may be because of their parent company's experience in developing many different kinds of lenses for various purposes.
Sightron has a handful of exception product lines that are each known for a few general qualities. Their SV series, for example, is a line of rifle scopes with 34 mm main body tubes, locking turrets, and a special focusing system to let you accurately land long-distance shots with ease. Their SIII Long Range series is another phenomenal choice for snipers or marksmen that prefer precision over other factors.
They also offer an S-Tac series, that provides users with low to mid-range magnification options. These scopes are very durable and feature lots of extra capabilities to make them stand out from the crowd.
Below, you'll find a collection of a few great Sightron scopes to give you an idea of what to expect if you decide to browse their catalog.
You can also check our Athlon scopes review and UTG scopes review.
---
The 3 Best Sightron Scopes Reviewed
---
1.

SIGHTRON 10-50x60mm 30mm Riflescope
Check Price on Amazon
Check Price on OpticsPlanet
This first Sightron scope is one of the longest-range optics on the market, capable of magnifying between 10x and 50x. With a 60 mm lens, it affords a fantastic field of view throughout the lower half of its available zoom levels and even gives you some decent space at the higher end of its magnification spectrum. Naturally, these zoom factors mark this as a scope perfect for combining with a sniper rifle or for target shooting competitions.
It also offers phenomenal eye relief, even if you zoom it all the way to 50x power. Eye relief goes from 3.8 inches at this highest level up to 4.5 inches at 10x zoom. With this eye relief, you can safely use this optic with high recoil rifles and not have to worry about the scope bucking into your orbital bone and giving you a nasty bruise.
The lenses provide a phenomenal sight picture thanks to special multicoating processes that Sightron employs. These coatings ensure optimal light transmission and can reduce distortion that you might experience on the upper half of its zoom factors.
It also features a special matte black finish that can eliminate the chance of the sun flashing off of your scope's surface; this will allow you to remain stealthy when tracking a skittish animal. A set of windage and elevation turrets make this an even great choice for precision-focused marksmen. There's also a side-mounted adjustable objective knob to help you compensate for parallax.
Features:
10-50x magnification

60 mm objective lens

3.8-4.5" eye relief

MOA-2 reticle
Pros:
Stealthy matte finish

Good optics/coatings

Includes lens cover

Good for any weather
Cons:
A bit heavy

May not fit some AR builds
Bottom Line
Overall, this is clearly a scope meant for long-distance hunting and target shooting. It features a comfortable amount of eye relief even for high recoil weapons and some of the best optics and adjustment turrets in the business, even compared to other brands.
---
2. Sightron SIII 8-32×56 Long Range Riflescope
Check Price on Amazon
Check Price on OpticsPlanet
Sightron's next optic perfectly demonstrates how they can create fantastic products outside of a single engagement range. This scope can magnify between 8x and 32x with a 56 mm objective lens. This makes it great for many traditional hunting engagements, which usually take place at or below 1000 yards, and longer distance engagements well above this mark.
It uses a first focal plane MOA reticle that will maintain holdover points accuracy no matter what magnification setting you choose. The lenses have been fully multicoated and come with special covers to protect them when they are not in use.
The scope as a whole is similarly durable, with weatherproof construction and a tube that's twice as thick as many other scopes on the market. It also features a fast-focus eyepiece to let you quickly focus on your target or the reticle.
The ExacTrack windage and elevation adjustment system completes the optic. These turrets don't just allow you to adjust or compensate for these variables, but they do so in a tactile and satisfying manner, clicking audibly each time you move them and locking for security.
Features:
8-32x magnification

56 mm objective lens

3.6-4.0" eye relief
Pros:
Has a matte finish

Some of the best turrets on the market

Comes with lens cover

Can work for many engagement distances
Cons:
May not fit standard AR builds
Bottom Line
This scope isn't as long-range as the first, but it's perfectly capable of engaging targets across a wide variety of ranges and is arguably better for more traditional hunting engagements. It features many of the same Sightron components or benefits that the brand has come to exemplify.
If you are interested in our other reviews have a look at the best NcStar scopes or Mueller scopes reviews. 
3. Sightron SIII SS 6-24x50mm Rifle Scope
Check Price on Amazon
Check Price on OpticsPlanet
This last Sightron pick has magnification settings between 6x and 24x with a 50 mm objective lens. As you can imagine, this makes it a perfect optic for more generalized hunting scenarios while still allowing for more powerful zoom factors so you can hit your targets at much higher distances than those offered by other rifle scopes on the market.
It uses a similar MOA-style reticle compared to the last scope and features eye relief between 3.6 and 3.8 inches depending on the zoom factor you choose. This makes them perfectly comfortable for use with high recoil weapons. It also incorporates the matte black finish and lens cover that all previous Sightron scopes have possessed.
The multicoated lenses are phenomenal at any engagement range, so this scope is both a great general use pick and a phenomenal long-distance scope if you don't want to directly compete with pure sniper builds. Its weatherproof construction ensures you'll be able to take it with you on any hunting expedition since it can easily function even in inclement weather.
All in all, this scope is perhaps Sightron's most versatile of the three due to its excellent series of magnification powers. Most hunting engagements take place within 300-700 yards, and 6x power is right in the sweet spot for those kinds of situations. But at the same time, the presence of additional, farther zoom powers can ensure that no target will ever truly get away from your scope.
Features:
6-24x magnification

50 mm objective lens

MOA reticle

3.6-3.8" eye relief
Pros:
Has a matte finish and lens cover 

Great for virtually any hunting trip

Works perfectly in inclement weather

Has fantastic performance along all magnification powers
Cons:
Once again, the front is a bit large for some AR builds
Bottom Line
This scope is a quality optic that has all of the great features we've come to expect from Sightron models, plus an incredibly varied magnification range that makes it suitable both for traditional and long-distance hunting engagements.
---
Concluding our Sightron Scopes Review
Ultimately, it's clear that Sightron probably deserves much more attention than it currently has. While the market is plenty crowded already, we'd be more than happy to make a little room for this optic manufacturer to share a little of the spotlight. For long-distance and high-quality scopes, you don't have to only look at the brands you're familiar with; Sightron is a worthy alternative.
To find out more about scopes have a look at the best Redfield scopes review or Trijicon VCOG review.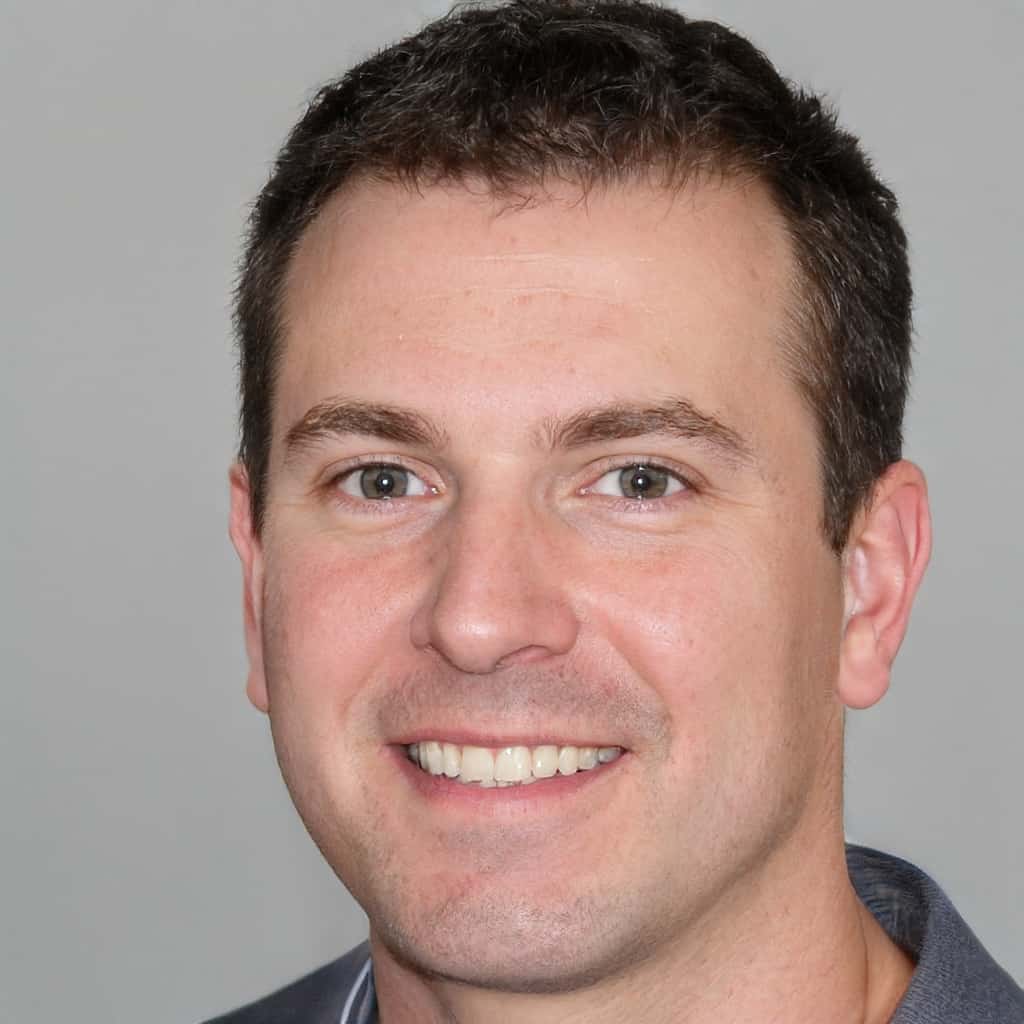 Mike Fellon was born and raised in Dallas, Texas. He inherited his hunting passions after his father John – he was fascinated by his stories, hearing how much attention, focus, dedication and patience he invested in shooting every animal. When he was old enough, his father first allowed him to shoot some cans and bottles with his shotgun, and then took him hunting – it was love at first sight. Mike has never stopped pursuing his hobby ever since.