Athlon Optics is one of the best-known rifle scope companies in the world, and that's for a good reason. But although the name is well-known, not too many fully understand why Athlon has the reputation that it does or what to expect when they pick up a scope with their brand on its side. Here, we'll dive deep into Athlon Optics and check out one of their top scopes to see what they can provide to the discerning marksman.
---
What Is Athlon Optics?
Athlon Optics is a sports optics company based in the United States. While they don't directly manufacturer every optic in their catalog, they do have alliances or business deals with several of the best manufacturers in the business. 
They are also known for their streamlined supply chain, which enables them to consistently restock their most favorite products to suppliers. Essentially, this means that you'll have to worry less often about Athlon being out of stock of your favorite scope.
A big part of Athlon's manufacturing success is the fact that its manufacturing subsidiary operations are smaller companies owned by Athlon. Business aficionados will recognize this as a vertically oriented manufacturing design. Put simply, it means that all of Athlon's parts manufacturers report directly to Athlon, which allows them to have the final say in terms of quality or included features.
This is likely why so many Athlon scopes are well-known for their value and quality. As an example, each Athlon product comes guaranteed to be both waterproof and fog proof, ensuring that they can work in inclement weather. You won't need to look for this exact feature detail when you browse an Athlon scope; just trust that it's weatherproof.
Each Athlon scope is also "shockproof". This is a referring to electricity but to overall durability. In fact, Athlon scopes are subjected to various recoil tests that can impart up to 1000G of stress on the scope each time. The test doesn't end there; each scope has to withstand the 1000G recoil test 1000 more times before it is accepted for shipment. As you can imagine, this guarantees a certain level of quality you don't always see with other riflescopes manufacturers.
Even though Athlon was only established in 2014, they've already created business ties with manufacturing companies in China or Japan. This gives them the manufacturing power and speed necessary to fulfill high orders. At the same time, its vertical organization ensures a higher quality than many other Chinese-made scopes.
So what does Athlon do with all of this quality assurance? They don't just make rifle scopes, although their products in this sphere are certainly worth your time and money. They also produce binoculars, which can be helpful for both marksmen and for general outdoors enthusiasts, and red dot scopes that are more popular among short-range rifle users and tactical operators. 
They also make several spotting scopes, many of which are among the best on the market. Spotting scopes are usually used by snipers or their partners, as they help locate targets for snipers operating within very high magnification powers. At high zoom levels, one's field-of-view is necessarily limited, so these spotting scopes can help you or someone else tell you where to point a narrower scope.
---
What Athlon Optics Scopes are Known For
Although Athlon has one of the more diverse rifle scope catalogs on the market, many of their models share some similarities that you can expect when you pick up one of their products.
As an example, Athlon scopes typically offer fully multicoated lenses. While the exact coating material might vary from product to product, these lenses will always improve overall light transmission and deliver better protection to the glass than lenses without these coatings. In fact, you should always look for multicoated lenses when seeking out an ideal rifle scope, which is why many of the best manufacturers or scope companies include them in all of their products.
Athlon also uses UHD or HD (ultrahigh definition or high definition) glass. This just refers to the clarity that their chosen glass provides to any given scope. With Athlon scopes, you can expect a clear sight picture and great color contrast no matter the target and its background.
In addition, all Athlon scopes utilize aircraft grade aluminum for their frames and outer parts. While the interior parts are made of different materials, aircraft-grade aluminum ensures that the scopes never become too heavy and can still withstand significant wear and tear before showing signs of stress or breaking down in significant ways. While many other scope manufacturers also incorporate aircraft-grade aluminum, it's nice to know that all Athlon scopes have this design feature.
Athlon scopes are also well-known for their high precision machined parts. Precision machined parts are nice because they're interior parts specifically designed for the scope at hand rather than mass-produced parts.
Mass-produced parts normally don't provide optimal performance but do usually save the manufacturing company money. The fact that Athlon spends extra time and money on precision machined parts shows their dedication to quality and imbues each scope with excellent value for money.
Speaking of money, Athlon scopes are usually well known for their affordability. While quality rifle scope prices can vary from hundreds of dollars to thousands of dollars, Athlon scopes are usually within the $300-$700 range. They do have a handful of more advanced scopes that clear the $1000 mark, but one can't deny that the majority of Athlon products are extremely affordable and are thus a great choice for budget marksmen or hunters.
If you want to learn more about scopes, check our full reviews of the best Sightron scopes or best NcStar scopes. 
---
Athlon Optics Argos BTR 6-24×50 Review
To examine what Athlon offers in more detail, let's take a look at a few particular variants of one of their best rifle scopes.
Check Price on Amazon Check Price on OpticsPlanet
The Athlon Optics Argos BTR scope is well known for several reasons. First and foremost, it offers an illuminated reticle that can afford much better accuracy in low light conditions or in scenarios where your target blends in with the natural color of the reticle. Illuminated reticles have their fans and detractors, but the Argos BTR scope definitely has one of the better illuminated reticles on the market.
It's a first focal plane reticle and, unlike many other illuminated reticles, is etched directly onto the glass. Why does this matter? Basically, illuminated reticles are traditionally slightly less durable than regular glass etched reticles. But since this reticle is also etched onto the glass, it'll withstand significantly more recoil than reticles without this durability feature.
The MIL-style reticle is traditionally popular with former military veterans thanks to its extra holdover points to allow for estimation of windage, elevation, and some bullet drop. The scope further comes with the option to have the reticle in MOA-style instead of MIL. MOA reticles are often more familiar to many hunters or marksmen.
The lenses of the scope, of course, are fully multi-coated to improve light transmission and color contrast across the entire spectrum. The other classic Athlon features we mentioned, such as supreme durability and weatherproof functionality, are also present in this scope to make it worth your while.
Check Price on Amazon Check Price on OpticsPlanet
But that's not all. This scope also features a set of excellent windage and elevation adjustment turrets that have their increments etched onto the side to allow for precision adjustments. There's also a parallax adjustment turret, which not all rifle scopes have. Basically, this allows you to compensate for the parallax effect that sometimes affects accuracy at longer ranges.
This is a great feature for the scope to have since it can magnify from 6x to 24x; at higher ranges, you're sure to notice some of the effects of parallax. There's another version of this same scope with the exact same features but with magnification ranges between 8x and 34x; this is because Athlon wants to provide scopes that suit a variety of users, not just one type of hunter.
There's a fourth and final turret for controlling the aforementioned illuminated reticle brightness settings, though it's located near the ocular lens where you would normally set your eye. This is a somewhat unique design and a bit difficult to get used to at first. But it's definitely superior to combining the illuminated reticle controls with the parallax controls.
Features:
6-24x magnification

Weatherproof functionality

Illuminated reticle

Parallax turret
Pros:
Illumination controls are separate

Turrets are decent

Very durable

Affordable

Reticle is glass-etched
Cons:
The illumination dial is in an odd place
Bottom Line
All in all, this scope represents all that Athlon Optics brings to the table: versatility, dependability, and superior design offered with an affordable asking price.
---
Concluding our Athlon Scopes Review
Overall, Athlon Optics is a dependable scope company that brings a lot of great ideas and features to the market. They straddle an interesting line between budget-friendliness and high-quality, but we think that they manage the balance well, and they get to hold an interesting market share because of it. Hunters searching for quality scopes for their next hunting trip but who don't want to drop thousands of dollars would be smart to give Athlon a try.
If you are interested to read more of our articles you can check our Redfield Revolution 3-9×40 review or Vortex Viper PST 6-24×50 review.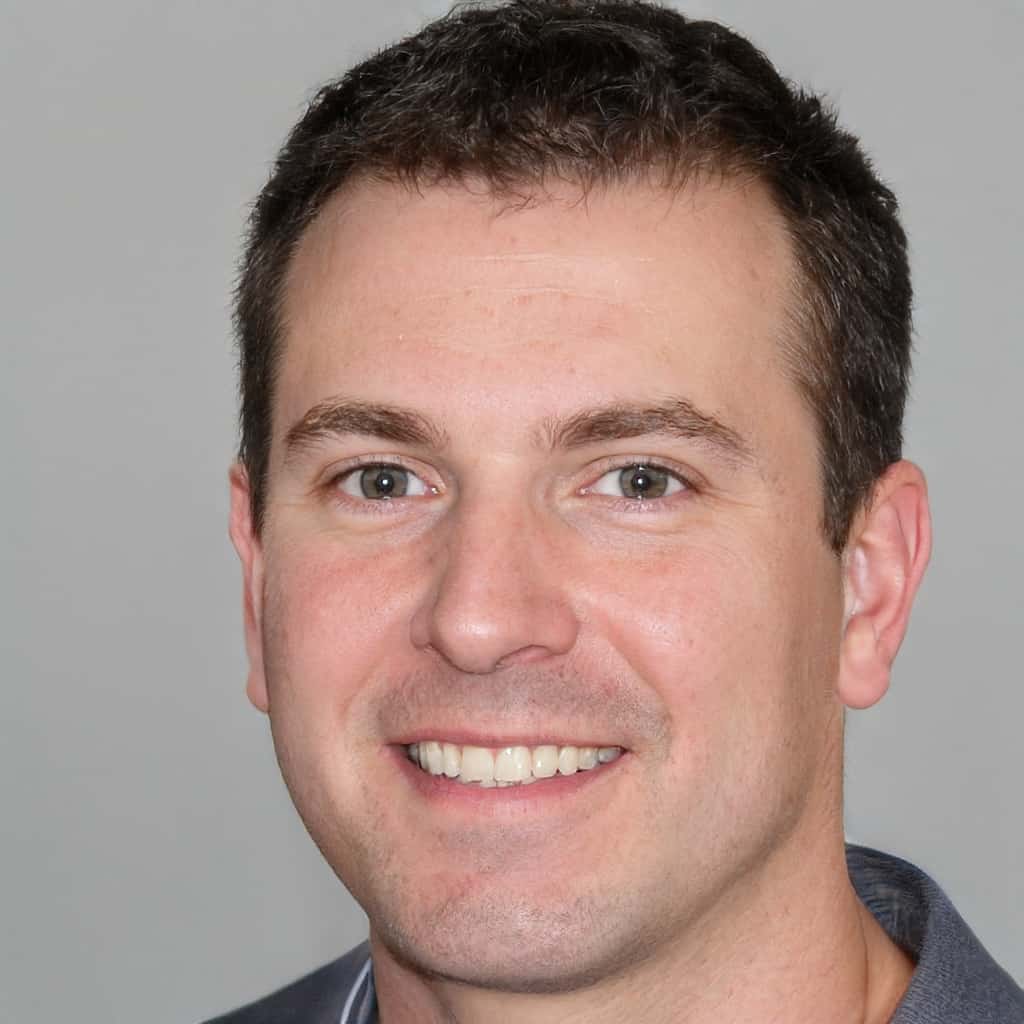 Mike Fellon was born and raised in Dallas, Texas. He inherited his hunting passions after his father John – he was fascinated by his stories, hearing how much attention, focus, dedication and patience he invested in shooting every animal. When he was old enough, his father first allowed him to shoot some cans and bottles with his shotgun, and then took him hunting – it was love at first sight. Mike has never stopped pursuing his hobby ever since.