Redfield is an old name in the rifle scope industry, but they haven't been as big of a presence as one might expect from a company of their age. What happened to their scopes, can you still find them, and if so… what can you expect? I'll answer all of these questions and more in my detailed review of Redfield scopes as a brand. Let's get started.
---
Redfield's History
106 years in operation is a statistic that not many other rifle scope companies can claim, but it is something that Redfield can proudly boast. This company, started by the titular John Redfield, first opened its doors in 1909 and began by producing iron sights and peep sights rather than full-on rifle scopes like they're known for today.
The first Redfield scopes were fully designed for hunting and competition shooting, and they often paired with the mounts that John Redfield also sold. 
However, it didn't take long for Redfield to expand into the full-on scope business. They originally produced scopes in Denver, Colorado until 1998, when economic trouble eventually caused Redfield to be purchased and close its doors. It wasn't until 2008 when Leupold and Stevens in Oregon purchased the Redfield name and IPs and began producing scopes under this classic name once again.
If you are interested to read more of my articles you can check my reviews of  Bushnell Engage 6-24×50 or the top 5 best air rifle scopes. 
---
Redfield Scopes Features
So what are Redfield scopes known for now?
Arguably Redfield's greatest contribution to the rifle scope business was the development of the Accu-Range style reticle This specialized rangefinder reticle is installed on many Redfield scopes. It's known for being able to provide extra range-estimating information to marksmen looking for precision optics.
Originally, you had to sight into a target between stadia lines, but this feature was thankfully upgraded when Leupold bought Redfield. Many of the most well-known Redfield scopes are Accu-Range equipped models.
Since Leupold bought Redfield, there's been a significant reduction in many scopes' overall cost, which is why you can find many top-tier Redfield scopes for such affordable asking prices. In addition, many Leupold design features have found their way into Redfield models.
Because of Redfield's history, there are basically two reticle patterns you can find these scopes with: the aforementioned Accu-Range type or the 4-Plex type. 4-Plex reticles are much simpler than the Accu-Range kinds, offering a much cleaner display for their users. But these reticles do notably lack the advanced rangefinding capabilities brought by Accu-Range reticles.
The fact that Redfield scopes come with these two types of reticles is seen as a negative by some. Indeed, it can be difficult to find Redfield hardware with MOA or MIL-style traditional reticles like you might be used to. But in this case, it's something you have to roll with if you want to take advantage of Redfield's quality and budget balancing.
Redfield scopes are also traditionally sealed for weatherproof performance with nitrogen gas rather than argon. Leupold scopes use argon, which is considered to be slightly higher quality and thus more expensive. But the truth is that nitrogen-based rifle scopes are essentially just as weatherproof as argon-purged ones, so you're not really losing anything when it gets down to it.
In addition, any Redfield lenses utilize several layers of coatings to improve light transmission and protect their surfaces from scratch damage. Redfield scopes use magnesium fluoride coatings almost exclusively, in part due to their inexpensive manufacturing price. This, in turn, drives the overall consumer cost down, which helps make Redfield scopes so much more affordable than many competitors
Internal testing by Leupold, in fact, records Redfield scopes as having 90-91% light transmission, which is absolutely excellent for scopes in their cost range.
Redfield scopes are also available with finger adjustable turrets that change in ¼-minute clicks. This precision is something you usually have to find in scopes that cost quite a lot more money. You're probably noticing a trend at this point; Redfield scopes offer much more advanced and higher-quality features for a lower asking price than several other rifle scope manufacturers would dare to provide.
Redfield scopes further feature their magnification settings that are laser-engraved onto each scope tube. Look just ahead of the power ring of any Redfield scope and you'll find the current zoom level clear as day. 
Most scopes even allow you to lock the magnification setting with an Allen screw, which is a functionality that many other rifle scopes don't use. This might be helpful if you purchase a variable zoom Redfield scope and find a magnification setting you don't think you'll ever want to switch off of.
In summary, Redfield scopes are known for the following things:
Accu-Range reticles

Affordability

Features normally found in more expensive scopes
Because of all these advantages, Redfield scopes are often considered to go to for budget hunters or marksmen that need to find a quality rifle scope for the next hunting expedition but who don't want to spend thousands of dollars at the same time. This isn't to say that there aren't better scopes than those offered by Redfield – just look at Leupold – but these do balance budget and quality quite well.
In short, I'd recommend many excellent Redfield scopes for beginner hunters or those who don't want to spend too much on a secondary scope that acts as a backup to their primary optic. Still, Redfield scopes do a fine job as one's main optic, especially if you don't mind their limited reticle choices.
To find out more about scopes have a look at Trijicon Accupower 1-8×28 review or SWFA SS 10×42 review.
---
Redfield Revolution 3-9×40 Review
Below, you'll find a fantastic example of a Redfield scope. I'll examine its strengths and weaknesses you can get a better idea of what Redfield represents.
Check Price on Amazon Check Price on OpticsPlanet
You'll immediately notice that this rifle scope has the proprietary Accu-Range reticle that we mentioned earlier. This reticle is based on a classic Duplex design but has a small circle in the center, plus a smaller dot at the bottom to let you compensate for bullet drop or "rangefind" a target if you follow the instructions of the included manual.
While most marksmen will probably use this reticle for general bullet drop compensation (similar to a BDC reticle), it's still a useful functionality if you've used Redfield scopes before.
The scope also features "Accu-Trac" adjustment turrets that offer tactile finger feedback each time you move them up or down. These turrets can let you adjust for windage or elevation, although the scope notably doesn't have a parallax turret or any other way to compensate for this effect.
This isn't quite as bad of a problem as if the scope had higher magnification settings – this model only goes between 3x and 9x – but it's still something that would be nice to have. Of course, being as affordable as it is, I can't fault Redfield for failing to include something that isn't strictly necessary.
The scope's lenses are bolstered by the coatings I described earlier, as well. In fact, they provide superior light transmission when it comes to low light or blue wavelengths, so this optic will likely perform slightly better during the dusk or dawn hours of the day. As these hours are often when various types of game are most active, this is an invaluable trait for hunters looking for a rifle scope that provides a superior advantage.
Check Price on Amazon Check Price on OpticsPlanet
This scope also has a rapid target acquisition eyepiece that lets you lock the setting. This can potentially help you sight in to a target or acquire a moving target more quickly than optics with other kinds of eyepieces. Eye relief is also really good, hovering between 3.7 or 4.2 inches.
Of course, this scope offers water and fog proof performance, particularly because of the nitrogen purging that I talked about previously. These accompany a very durable frame to ensure shockproof performance, as well. Basically, you'll get a quality scope that's just as durable as optics many hundreds of dollars more expensive.
The matte black finish is a final perfect touch. This prevents the sun from glaring off the surface of the scope and potentially reviewing your location to any would-be prey.
This scope can also be purchased with a simpler 4-plex reticle and 4-12x magnification or a 4-plex reticle and 2-7x magnification.
Features:
3-9x magnification

Multicoated lenses

Matte black finish

Accu-Range reticle
Pros:
Good optics overall

Doesn't glare in the sun

Very affordable

Great eyepiece
Cons:
Bottom Line
Overall, the Redfield Revolution is a solid example of what I claimed Redfield was famous for: affordability and better-than-average features. Few other scopes in this price range can do what this scope can, making it one of the better budget-yet-balanced picks on the market.
---
Concluding My Redfield Scopes Review
Redfield scopes have had an interesting journey from their founding to today. Where they were once much more dominant, now they have a subsidiary role to Leupold, but benefit from that company's advanced innovations and technology. As such, they offer a unique blend of history, versatility, and innovation all in affordable optic packages.
Their scopes are likely to be popular with those who've used Redfield scopes in the past or hunters who like scopes that incorporate newer features with reasonable asking prices. 
If you are interested in my other reviews have a look at the best Sightron scopes or Vortex Viper PST 6-24×50.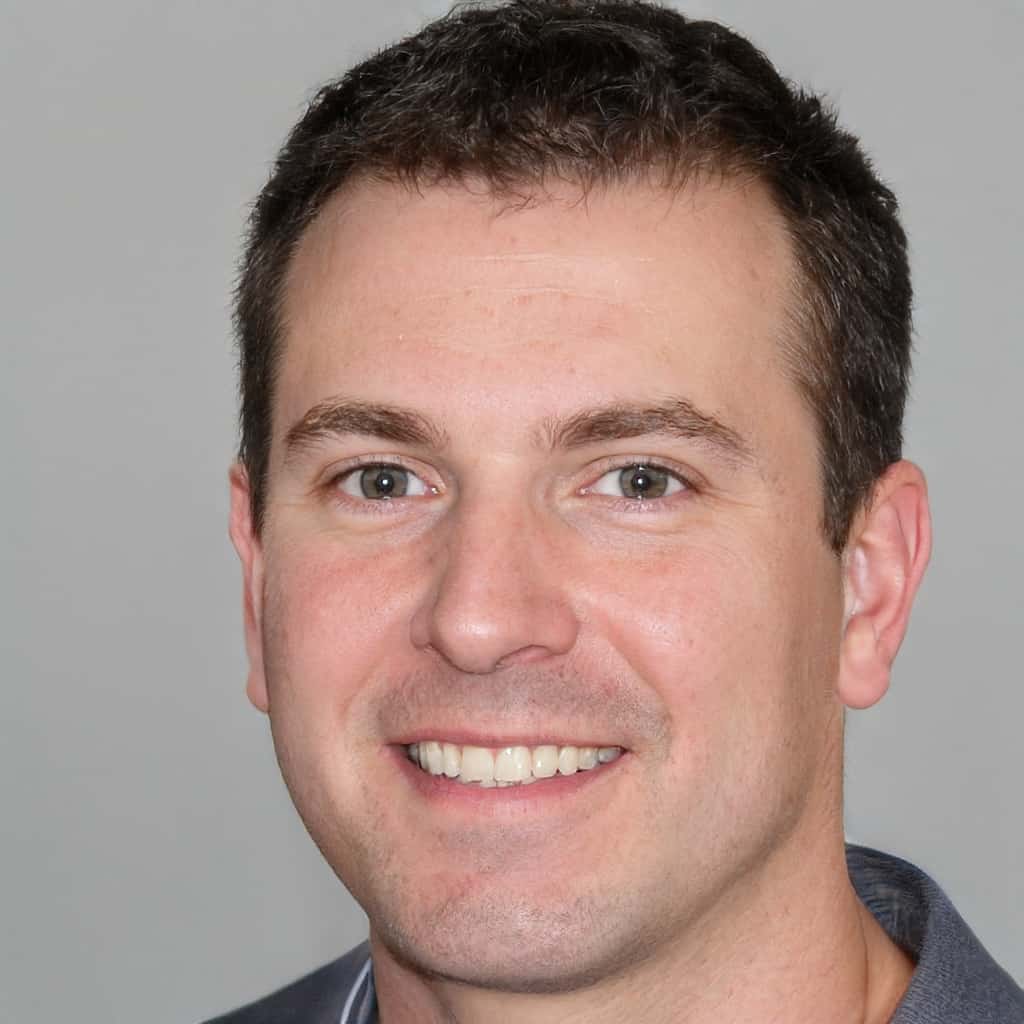 Mike Fellon was born and raised in Dallas, Texas. He inherited his hunting passions after his father John – he was fascinated by his stories, hearing how much attention, focus, dedication and patience he invested in shooting every animal. When he was old enough, his father first allowed him to shoot some cans and bottles with his shotgun, and then took him hunting – it was love at first sight. Mike has never stopped pursuing his hobby ever since.