The Trijicon AccuPower scope line offers versatile and variable powered scopes to suit the needs of hunters from all backgrounds. All of these scopes feature illuminated reticles and some of the most innovative features on the market, which help to distinguish them from their competitors. Let's take a look at one of their most popular models.
Trijicon Accupower 1-8×28 Overview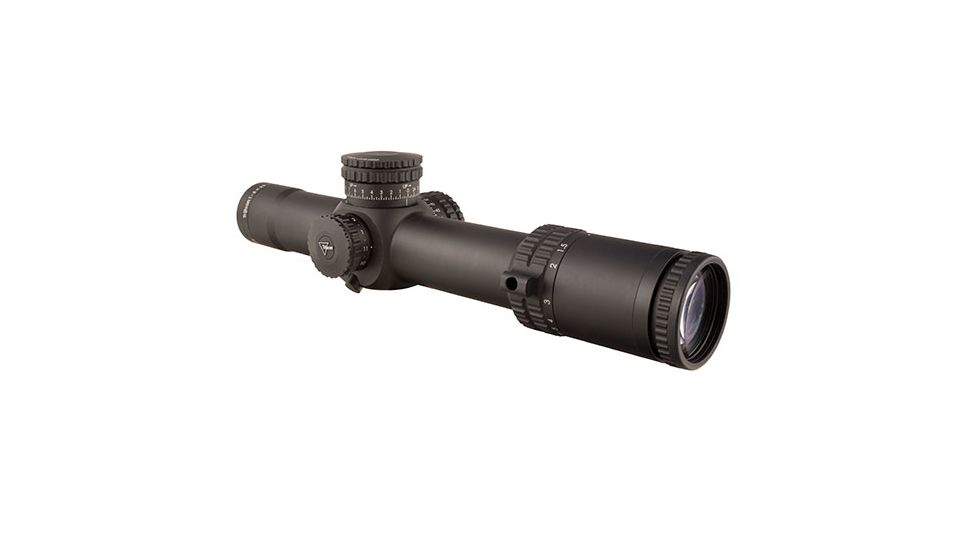 The AccuPower 1-8×28 riflescope is an optic designed for all-purpose hunting. It features variable magnification settings to work across plenty of effective ranges and a set of great lenses to boost light transmission and durability. 
Of particular note is the illuminated reticle, which improves accuracy in low light conditions and situations where your reticle is the same color as your target. While this illumination isn't the brightest during noontime or similar daylight hours, it's still a functional advantage that adds a lot of value to the optic as a whole.
The scope is a bit on the heavier side, but not so drastically weighty as to prevent it from being mounted to most popular weapon platforms. 
It's also a scope that's easy to adjust for windage, elevation, and parallax. Taken together with its durable frame and weatherproof construction, it's easy to see why the AccuPower 1-8×28 is so well known in the rifle scope scene. Let's get into the scope's details and really dive into what makes it so worthwhile. 
Features:
FFP illuminated reticle

1-8x zoom

Weatherproof

Parallax turret
If you are interested in our other reviews have a look at best scope for 6.5 Grendel or best 1-8x scopes.
---
Reticle Type and Magnification Settings
The AccuPower utilizes a first focal plane reticle with a Mil-style segmented crosshair. Mil-style crosshairs are often used in Trijicon scopes, and for good reason; these types of crosshairs are well-known for their precision and their ability to help you estimate range. They feature special holdover points to let you measure your range to various objects and to partially help compensate for both wind drift and bullet drop.
In other words, it's a great crosshair for those focused on having lots of estimation tools or former military personnel who enjoyed that style of reticle during their time in the service. Others can enjoy it as well, though it might take some getting used to.
The scope also features magnification powers between 1x and 8x. You can swap between the different zoom levels with a dial near the ocular lens, which allows for smooth transitioning without having to disturb the scope too much.
Since the reticle is located on the first focal plane, you can rely on its holdover points to be accurate no matter which magnification power you decide to use.
Furthermore, the reticle is illuminated and powered by a CR2303 lithium battery, which will last a long time and recharge for many years of regular use before finally dying. At full charge, it will last for 31 hours at maximum brightness. The reticle is naturally a green color when illuminated and can be adjusted between 11 different brightness settings.
This reticle can be helpful in low light conditions and when you need to better identify your crosshairs against your target or the background, particularly if they blend in with its normal dark color.
Finally, this scope features considerable eye relief: 4 inches at the lowest magnification setting and only a minor difference at 3.9 inches for higher magnification settings. In other words, it's a very safe scope to use and you should feel free to combine it with high-caliber or high-recoil ammunition.
---
Ideal Range
When it comes to effective range, much depends on the caliber of the bullet you use in conjunction with the scope. But generally speaking, this scope is ideal for hitting targets below 1000 yards and will excel at the 500-600-yard range. Thankfully, this is where the majority of hunting situations take place for lots of types of game.
Your field of view will be at its maximum at the 1x setting and smallest at the 8x setting. However, this maximum setting is not powerful enough to noticeably cause difficulty when tracking a moving target in our opinion. Thus, it's an excellent rifle scope for hitting moving prey or for landing shots on smaller, fidgety animals.
---
Windage/Elevation/Parallax
The AccuPower features a set of turrets for all three of the above variables. This allows you to adequately compensate for wind or elevation distances between you and your target and to compensate for parallax as you encounter the effect at the higher end of your magnification settings.
The parallax turret is a bit wasted on this scope, in our opinion, since its maximum magnification setting isn't that powerful compared to many other riflescopes on the market. But it's still a nice feature have and it's better than having to deal with static parallax compensation at a certain distance. Experienced marksmen will really appreciate this feature even if it is of limited use.
All the turrets come with detailed etchings so you can precisely adjust these factors to your liking. The turrets are usually smooth and allow for repeat adjustments without error.
If you are interested to read more of our articles you can check out the best scope for 450 Bushmaster review or the Trijicon VCOG 1-6×24 review.
---
Mounting Options
The AccuPower requires 34 mm rings for use with most weapon platforms. While you can always manage to fit slightly smaller or larger rings based on platform type, we wouldn't recommend exceeding the 34mm rule if you can help it. It's a particularly suitable scope for rings due to its weight, which is about a pound; adding a rail-style mount will only increase the extra weight you have to take into account when installing it on your rifle.
---
Durability/Weatherproofing
The AccuPower is an incredibly durable scope like many others in its class on the market. The housing is made from aircraft-grade aluminum which protects against shock damage. Feel free to use this in watery or foggy environments, as all of its components should continue to function throughout, including the illuminated reticle.
---
Best for General Hunting/Target Practice
Overall, this scope's primary purpose is to be a durable and reliable scope for a variety of hunting situations. Its weatherproof construction means it's a great choice for hunting in inclement weather and the illuminated reticle provides it with plenty of versatility regardless of light level or the kind of prey you're tracking.
We'd recommend it for common hunting expeditions due to the low maximum magnification setting. It doesn't have the zoom factors required for true distance sniping, but its other features make it a solid choice for traditional rifle uses.
---
Drawbacks
This scope does have a few downsides. Most notable is the lack of bright illumination during most daylight hours. It's truly an illuminated reticle meant for dusk or dawn shooting, as even its maximum elimination setting is not bright enough to make a real difference if you are hunting during the brightest part of the day.
It's also a bit heavy at the 1-pound mark, whereas there are plenty of other rifle scopes on the market that can do many of the same things that the AccuPower can with less weight. Still, these disadvantages don't override all of the excellent features inherent in this scope's design.
---
Concluding our Trijicon Accupower 1-8×28 Review
Ultimately, we feel that the AccuPower 1-8×28 is a phenomenal optic that provides tools and functionality for a wide range of hunting and target shooting scenarios. Its strength certainly lies with its versatility, but its excellent construction and smart design help to offset its very minor flaws. This is a great scope through and through.
To find out more about rifle scopes have a look at our reviews on SWFA SS 10×42 or the best air rifle scopes in 2021.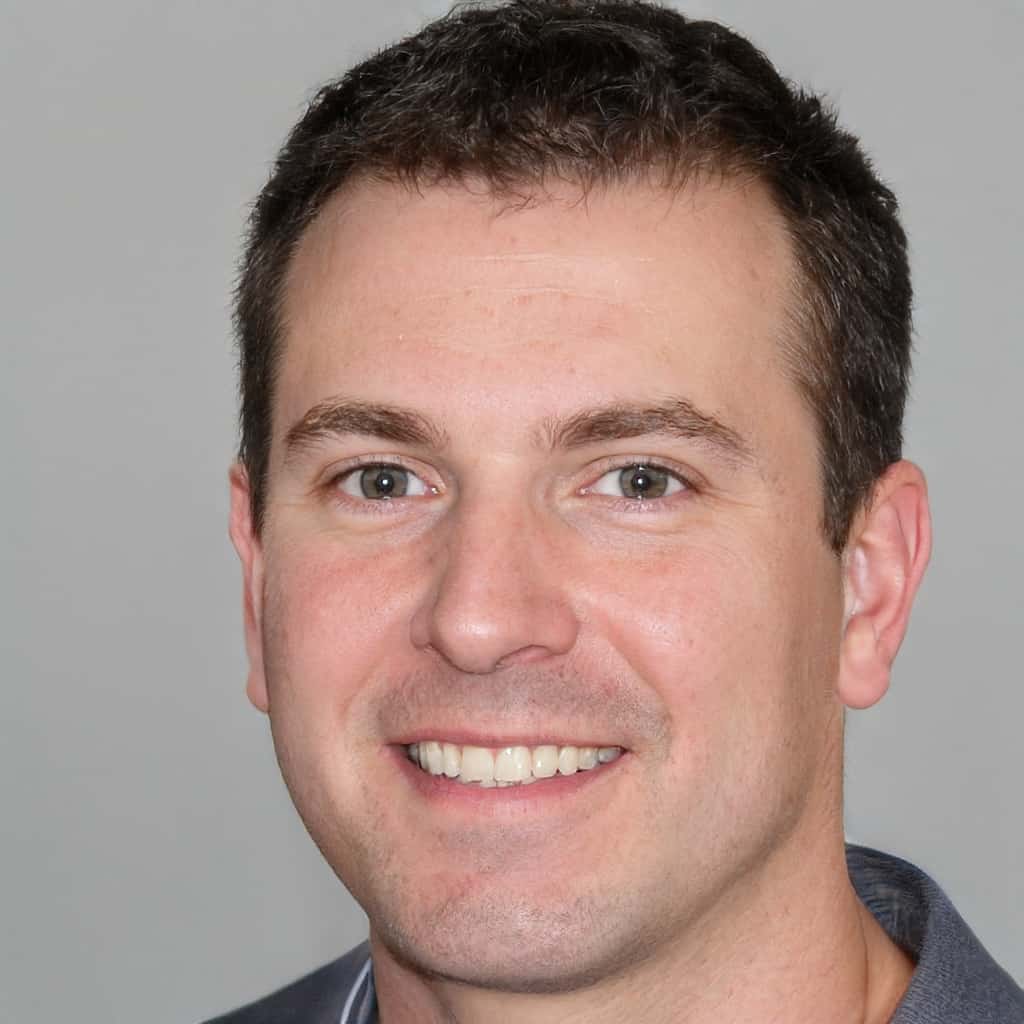 Mike Fellon was born and raised in Dallas, Texas. He inherited his hunting passions after his father John – he was fascinated by his stories, hearing how much attention, focus, dedication and patience he invested in shooting every animal. When he was old enough, his father first allowed him to shoot some cans and bottles with his shotgun, and then took him hunting – it was love at first sight. Mike has never stopped pursuing his hobby ever since.