Some hunters want a rifle cartridge that is guaranteed to bring down their target no matter what, believing that bigger is oftentimes better. For these hunters and marksmen, the 450 Bushmaster cartridge is a perfect choice. It's designed to be used by AR 15 and M16 weapon platforms as a high-power, short-range cartridge that's perfect for taking down moving targets consistently.
It's powerful enough to take down larger game and delivers a booming retort, causing some hunters to call it the "Thumper" cartridge. Indeed, it boasts considerable recoil.
The right scopes for this high-power cartridge don't have to be hard to locate now that you've found this guide. Below, we've collected the best 450 Bushmaster scopes on the market for you to browse, plus put together a quick set of tips to help you determine the best scope for your needs. Let's get into it.
Things to Consider Before Buying a 450 Bushmaster Scope
Above all other uses, the .450 Bushmaster is designed for hunting within typical engagement ranges of about 300 yards to 500 yards, although it's certainly effective at ranges below or significantly above this ideal zone. To that end, let's look at the major aspects to keep in mind as you browse.
Magnification Settings
The best scope for 450 Bushmaster weapons will complement the cartridge's capabilities well. We wouldn't recommend looking for scopes that use above 15x magnification for use with a 450 Bushmaster, although your mileage may vary. Overall, you'll want to target scopes that are suitable for close-range engagements or for hunting moving targets.
That's why the scopes we chose below are perfectly designed for these kinds of purposes. There's no single magnification range perfect for every hunter, but you can find several scopes with different zoom levels, offering you some flexibility for your choice.
---
Eye Relief
The 450 Bushmaster provides quite a hefty kick each time it's fired. Because of this, the best 450 Bushmaster scopes will provide you with plenty of eye relief. But what exactly is that?
Eye relief is the maximum distance at which you can rest your eye and still get the total picture from your scope. This safe distance makes it safe for you to fire with your eye still "in" the scope but not be hurt by the scope jerking back and slamming into your orbital bone.
Higher amounts of eye relief are usually better when used with a high recoil cartridge like this one. We selected scopes with great eye relief across their magnification settings, but you'll never want to go below 2 inches or so. All of the scopes we selected have eye relief of at least 3 inches or more.
---
Durability
If you're planning on taking your 450 Bushmaster scope with you on your next hunting engagement, you'll probably want something built to last. Hunting takes place in a variety of environments and oftentimes in inclement weather. To this end, getting a scope that can withstand the elements and stick with you throughout the entirety of a hunt is crucial to your success.
Below, you'll find some excellent scopes that have waterproof or fog proof constructions. This allows the scope to continue to function even in terrible weather conditions. But many of the best 450 Bushmaster scopes will also have durable lenses that have protective coatings that can reduce their abrasion damage or improve their light transmission.
Naturally, we only selected scopes that have these upgrades or similar durability improvements for your consideration. Hunting scopes need to be able to put up with some punishment just like you can, and that goes double for 450 Bushmaster scopes, which also have to contend with the high recoil that comes with every shot.
---
First or Second Focal Plane
Finally, consider whether a given 450 Bushmaster scope has a reticle on the first or second focal plane. First focal plane reticles can be useful because they change size and have holdover points that remain accurate as you flip between zoom levels. They can be difficult to get used to, however.
Second focal plane reticles are more consistent in that they do not change sizes as you switch between zoom levels. But their holdover points are only accurate for one magnification setting, so you have to estimate the real windage or elevation adjustments as you swap between levels.
All in all, hunters can prefer either type of reticle, so we provided scopes with both types below for your consideration. Either can be effective on a hunt in the right hands.
---
The 5 Best 450 Bushmaster Scopes
---
1. Leupold VX-Freedom 450 Bushmaster 3-9×40 Riflescope
Check Price on Amazon
Check Price on OpticsPlanet
This 3-9x40mm rifle scope was specifically designed by Leupold for use with a 450 Bushmaster. As such, it's constructed with considerable durability to handle the extra recoil that such rounds produce. It's 100% waterproof and fog proof, as well.
This scope is paired with 450 Bushmaster rounds even more thanks to its ballistically matched elevation dial which has been specifically designed and optimized for use with the above rounds. It also features scratch-resistant lenses and precise windage and elevation adjustment turrets, which click repeatedly and dependably even after heavy use.
Twilight Max Light Management System
Like many Leupold scopes, this model has specially designed lenses that allow it to capture an extra 10 minutes of shooting light during the dusk or dawn hours. This can make all the difference during a hunt, especially if your prey is most active during this time of day.
Pros:
Provides a few extra minutes of light

Very durable

Perfect for inclement weather

Has elevation dial optimized for 450 Bushmaster

Lenses are scratch-resistant
Cons:
Doesn't come with parallax turret
The Final Verdict
As a whole, this scope is arguably one of the best to pair with 450 Bushmaster weapons. Few other scopes are designed from the ground up for use with a particular cartridge. Its lenses, elevation dial, and light management system all combine to provide you with a phenomenal shooting experience at any time of day.
---
2.

NightForce SHV 4-14x50mm F1 Riflescope

Check Price on Amazon
Check Price on OpticsPlanet
This top-tier rifle scope from NightForce is a great combination with any 450 Bushmaster, and for good reasons. For starters, it magnifies at powers between 4x and 14x: perfect for short to mid-range shooting like the kind the 450 Bushmaster cartridge is designed for anyway. 
More importantly, the scope comes with a 50 mm objective lens that collects plenty of shooting light even in the low light hours of the day, like dusk and dawn. This is crucial since many popular hunting animals are most active during this time of the day.
In addition to the high quality and multicoated lenses, you'll also benefit from tactical MOA adjustment turrets for windage and elevation should you choose this scope. The turrets are well marked and click audibly with every turn, so it's easy to maintain high accuracy without taking your eye off the target.
Illuminated Reticle
Perhaps coolest of all is the illuminated reticle that comes with the purchase. This reticle features additional holdover points for bullet drop on the bottom, allowing you to accurately hit even fast-moving targets. When you combine this reticle with typical 450 Bushmaster ammunition, you'll have a quality hunting rifle in your hands that can get the job done every time.
Pros:
Comes with an illuminated reticle and multiple brightness intensities

Has tactical and easy to adjust windage and elevation turrets

Made with waterproof and fog proof construction for inclement weather

Designed with excellent lenses for optimal light transmission
Cons:
The scope is a first focal plane optic, so it may take a little getting used to/be tricky for hitting moving targets with
The Final Verdict
This is a great rifle scope for 450 Bushmaster rifles due to its high-quality construction, top-tier illuminated reticle, and accurate windage and elevation adjustment turrets. It's a great scope for hitting moving targets reliably.
---
3. Vortex Optics Diamondback 4-12×40 SFP Riflescope, BDC Reticle (MOA)
Check Price on Amazon
Check Price on OpticsPlanet
Vortex Optics returns to our list of the best scopes with its Diamondback model, perfect for pairing with a 450 Bushmaster. It features magnification settings between 4x and 12x and uses a 40 mm objective lens. This lens is multicoated to improve light transmission even during dusk or dawn hours, and it's integrated with a fast-focus eyepiece to let you focus your reticle in a snap.
This scope also features a pair of precision turrets that can easily zero reset after you sight in to the scope. Switching zoom settings is easy, too, thanks to the precision glider erector system that ensures that each shift is smooth repeatable even under heavy use.  The rest of the scope is similarly high quality with a durable body and waterproof performance.
BDC Reticle
This scope also has an excellent BDC reticle. When paired with a 450 Bushmaster weapon, you'll be able to hit targets at the higher magnification powers by automatically compensating for bullet drop. This reticle will increase your effectiveness and distance accuracy by orders of magnitude.
Pros:
Features precise turrets

Durable against inclement weather

Lenses are multicoated

Features BDC reticle
Cons:
The Final Verdict
Overall, this excellent scope is versatile and perfect for use with a 450 Bushmaster weapon platform. Its magnification ranges are suitably versatile, and the scope is sturdy enough to withstand heavy recoil that this cartridge produces. It's also noteworthy thanks to its excellent windage and elevation turrets.
This Vortex could also be a good choice for 6.5 Grendel.
---
4.

Vortex Optics Crossfire II 4-16×50 SFP
Check Price on Amazon
Check Price on OpticsPlanet
Vortex also offers a Crossfire II scope that's perfect for use with a 450 Bushmaster weapon. It has magnification settings between 4x and 16x and a second focal plane reticle that won't change size as you swap between zoom levels. This scope features an adjustable objective lens that can even automatically remove some elements of parallax even though it doesn't have a dedicated adjustment turret.
Furthermore, this scope features a BDC reticle, just like the previous Vortex scope, and multicoated lenses that provide clear sight pictures and protect you from reflective glares. The fast-focus eyepiece is great for snapping to your target quickly. The scope also offers lots of eye relief and a forgiving eye box.
Capped Reset Turrets
This scope's windage and elevation adjustment turrets are phenomenal. They provide audible clicks with each increment moved and can easily be reset to zero after you sight into your target. Best of all, they offer smooth and consistent performance even if you use them over and over.
Pros:
Parallax compensated for by lens

Has lots of eye relief

Has a BDC reticle

Adjustment turrets can be reset to zero

Made to be used in any weather
Cons:
Upper zoom levels get a

little

blurry
The Final Verdict
This versatile 450 Bushmaster scope works well for the M16 and AR 15 platforms. It provides a great sight picture across most of its magnification levels and features a quality reticle to help you accomplish your hunts successfully or just win at target practice. The adjustable turrets and automatic parallax reduction are nice bonuses, as well.
---
5.

Burris 4.5-14x42mm Fullfield II Ballistic Plex Riflescope
Check Price on Amazon
Check Price on OpticsPlanet
Burris offers an excellent rifle scope to be paired with 450 Bushmaster weapons with the Fullfield II. it features a proprietary reticle that is simple and versatile for hunting effectively across its varying magnification settings, which go from 4.5x to 14x. The reticle is bolstered by multicoated lenses that improve the scope's light transmission and picture quality.
It's made with a durable single-piece tube and is water and fog proof, allowing it to be used in inclement weather. It also features a matte black finish that will keep you hidden in the brush by reducing the likelihood of your scope producing a glare that can be noticed by a target.
Adjustable Parallax
This scope offers the ability to compensate for parallax from a small control located near the objective end of the body. This is great for keeping your accuracy sharp at higher magnification settings and works well to improve the effectiveness of your 450 Bushmaster.
Pros:
Matte finish keeps you stealthy

Has a great reticle for all zoom settings

Can adjust for parallax

Good for use in any weather
Cons:
Glass is a bit blurry on lower power
The Final Verdict
This scope is a phenomenal product to pair with a 450 Bushmaster. Its reticle is among the best on the market and its ability to compensate for parallax is much appreciated. The additional waterproof functionality and matte black finish are excellent design choices, too.
---
Frequently Asked Questions
Does the 450 Bushmaster have a lot of recoil?
A 450 Bushmaster upper is a powerful weapon. When shooting through a lightweight rifle like the AR-15, the power factor of.450 isn't far off from 12-gauge slugs, and you'll notice it.
Fortunately, there are a few simple solutions to the problem. First and foremost, a muzzle break will significantly dampen the felt recoil although you'll definitely want a good pair of muffs, and a non-slip butt stock with a bit of rubber will make a huge difference compared to the solid plastic or metal of your average mil-spec stock. A heavier buffer, such as an H2 or H3, can also help to reduce recoil.
What is a straight-walled cartridge?
Straight-walled cartridges, such as the .450 Bushmaster and 350 Legend, have sides that are the same diameter from front to back, as the name implies. When looking at the cartridge from the side, you'll notice a straight line running from the rim to the end of the case, narrowing only at the bullet. 
A bottlenecked cartridge, on the other hand, will taper down because the case diameter is larger than the diameter of the bullet. The "shoulder" is the most visible feature of a bottlenecked cartridge.
What is a bottleneck?
A bottleneck cartridge, in essence, will have more propellant behind the bullet, allowing it to fire at higher velocities, resulting in longer effective ranges. However, this raises the risk of overshooting; if a hunter misses the target, the bullet may go downrange, causing damage, injury, or even death. 
As a result, many states have made it unlawful to hunt with bottlenecked cartridges. Especially in the Midwest, hunting sites are frequently littered with farm buildings, animals, and other facilities. Many Midwest states have declared hunting with bottleneck cartridges like the.30-06 Springfield illegal, in contrast to western states, which are often more open and unoccupied.
Who made the 450 Bushmaster?
The 450 Bushmaster is part of the legacy of Jeff Cooper, a Marine Corps veteran who went on to become a ballistics expert and weapons instructor after serving in WWII and Korea. He formed the American Pistol Institute and developed a number of pistol carrying, handling, and shooting techniques. Cooper's proposal for a "thumper" round was one of his many contributions. For huge game animals, shooters utilize thumper bullets in semi-automatic rifles to offer additional power, but not necessarily speed.
Cooper never went beyond the concept, but the idea was picked up by multiple cartridge manufacturers, who eventually issued the round after various case length adjustments. 450 Bushmaster ammo is currently produced by only two companies: Federal and Hornady.
Although hunting with the cartridge has been illegal in many locations for years, recent revisions in state legislation have made it permissible for harvesting whitetail deer, resulting in a considerable increase in the cartridge's use.
What is the 450 Bushmaster used for?
The 450 Bushmaster is utilized for two distinct sports: medium to large game hunting and competitive target shooting. Shooters are mostly interested in how it compares to other straight-walled rifle cartridges, which are popular among hunters. However, it's also worth contrasting the cartridge with other high-volume target shooting rounds.
---
Concluding our Best  Scope for 450 Bushmaster Guide
The right scope paired with your 450 Bushmaster platform will make you a force to be reckoned with! Whether you just like cartridges that go "boom" or you're looking to put down some heavier game, you should now be ready to take home the prize on your next hunt. Good luck!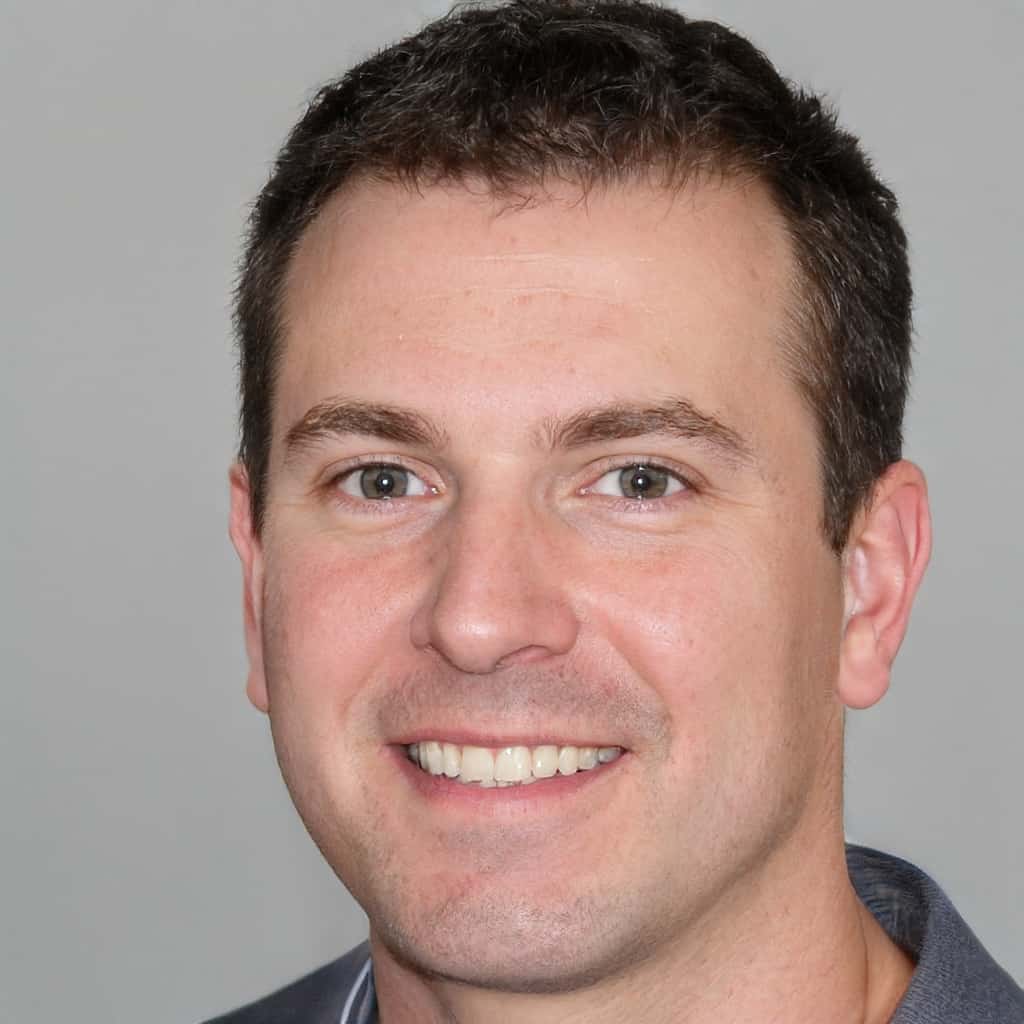 Mike Fellon was born and raised in Dallas, Texas. He inherited his hunting passions after his father John – he was fascinated by his stories, hearing how much attention, focus, dedication and patience he invested in shooting every animal. When he was old enough, his father first allowed him to shoot some cans and bottles with his shotgun, and then took him hunting – it was love at first sight. Mike has never stopped pursuing his hobby ever since.