Getting your firearm in top shape is crucial for success regardless of the nature of the hunt. Sighting in a riflescope happens not to be demanding as you might think. Yet, one must get it right to enjoy all of its benefits. A rifle scope brings about easy aiming, pinpoint accuracy in multiple shooting applications, even if you are a beginner. For a first-timer, sighting in a scope could prove a time-consuming and challenging task. Do not freak out yet; this article has your back if you are looking to sight in your rifle scope to get good kills at all times. This is the ultimate guide on how to sight in a rifle scope to achieve the success you crave. We'll explore all the steps on how to sight in a new scope and the best practices to ensure consistency as you go on. Read on to find out.  
Make Sure Your Scope Is Installed Properly  
First things first on how to sight in a scope, otherwise known as zeroing in, you'd want to make sure your scope is correctly installed on your rifle. A shooter needs to get this step right as an improperly mounted scope will shoot off target. If you are an absolute beginner, you may need to consult the manual that comes with the scope to know how things work. Proper installation implies that you must fasten and torque rings to recommended specifications. Ensure safety at all times. Eye relief should also be set correctly to ensure the optic doesn't impact you under recoil.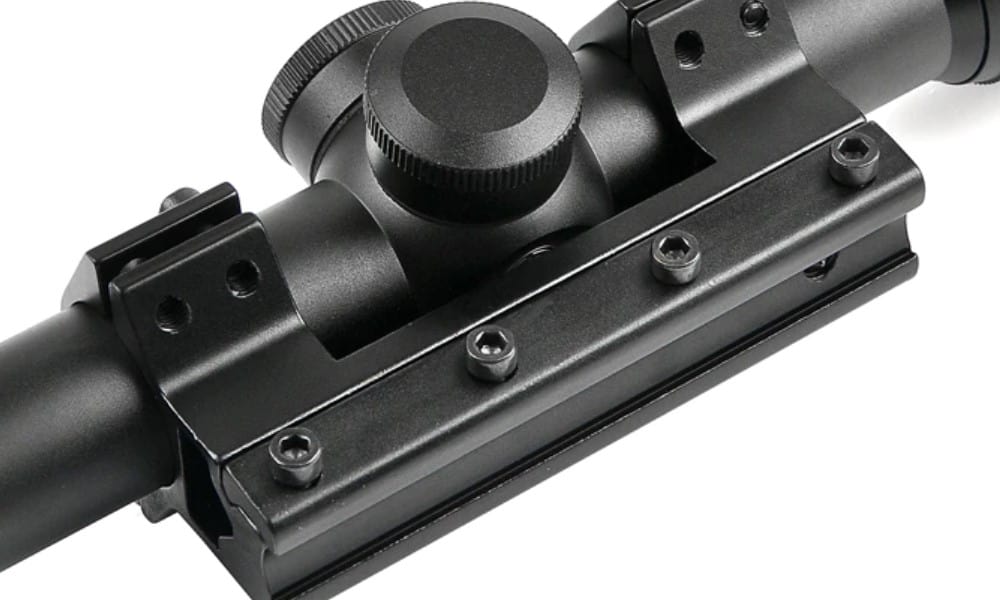 Bore-Sight Your Rifle First Off  
Bore sighting is when you align the barrel's center (bore) of a gun with the sights on your rifle. It must be mentioned that you may not hit your target without first bore sighting your firearm. The process takes only a few minutes and starts with unloading the gun first. You should remove the bolt and peer through the barrel at a target approximately 25 yards away when using a bolt action rifle. As for AR-type rifles, you must dismantle the firearm and remove the bolt carrier group. However, if it is impossible to remove the bolt and peer through the bore as it is with a lever-action rifle, an aftermarket bore sighting device should get things up and running in no time. You save valuable time and money in the form of bullets by bore sighting your rifle before getting down to business.   
Adjust Eye Distance, Get Level, Align the Reticle, Set Your Minute of Angle  
Next, if you have bore-sighted your rifle, adjust the reticle by moving the elevation and windage adjustments in the precise direction to focus the reticle on the target without moving the firearm. You should adjust the eye relief to adjust it to find a suitable and safe shooting position. Keep in mind; the image will get blurry and dark if you're viewing from too close. This is due to the rings around the scope crumbling the image and the crosshair, making viewing difficult. Suppose you are shooting past the zeroed distance. In that case, you must align the rifle barrel bore's axis perfectly with the scope's reticle to get rid of drift (left or right) of the bullet's point of impact. For an angle, a minute is the small unit of measurement. This is basically a term signifying the accuracy when using a rifle or a combination of a rifle and scope. It tells you the size of shot dispersion in units (inches) at 100 yards.  
Use the Right Types of Targets  
Sighting in a rifle scope requires the use of suitable types of targets. The three most popular types of targets include Tannerite targets, steel targets, and plinking targets. In contrast, these are good targets; however, the steel targets last longer and need fewer houses for setup due to their longevity. Also, maintaining the steel targets is pretty much straightforward with just repainting as the need arises. When you hit the steel targets, you can always hear the "plink" sound to confirm you have hit the target.  
Start Shooting. Fire three-shot groups  
You cannot completely learn how to sight in a rifle scope without taking grouped shots. A beginner may ask why this is a good idea? Let's assume you have your targets 200 yards out; a shot grouping is the typical pattern of bullet impacts on a target from multiple serial shots in a single session. The closeness of the shots to each other is measuring your firearm's precision and the degree of your skill and consistency. The grouping tells you the exact adjustments to add to the scope. Having a good shooting rest can make a lot of difference when doing this.   
Adjust for Distance  
Taking full advantage of the best long-range rifle scopes requires that you adjust for distance appropriately. There are a couple of other adjustments that come with rightly tweaking your scope for distance. These include elevation Adjustments, moving the scope on the rifle, windage adjustments, parallax (Target Focus) adjustments, magnification adjustments, focusing the eyepiece, and changing the brightness on illuminated reticles.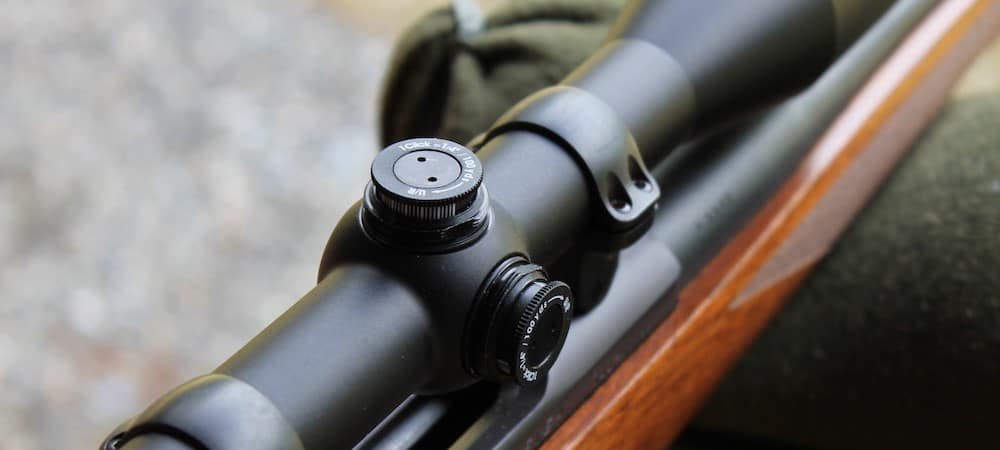 Shoot more  
Shooting more is crucial, especially when learning how to sight in a new scope. If you are using a caliber Armalite-type rifle, even the best scopes for AR 10 require that you take more shots to hone your skills. This does not only help increase your precision; it also tells you how to get the best from your rifle scope. Committing to practice is necessary to maximize the impact of shooting endeavors. After all, practice is the only way to become a proficient and expert shooter.  
Reading the Targets When Sighting In  
Your target will usually tell you just how good you are, whether it's progress or getting things wrong during your shooting practice.  
In a nutshell, as you shoot more and read your targets, you can tell if you are making progress or not. Adjusting your shots is where you go from being consistently average to erratically excellent. With the proper practices, you constantly repeat the conditions that lead to outstanding performances and the pitfalls that prevent you from achieving your goals. In the end, you should be able to get your shots right and discover the steps to being consistent.  
Final Words  
There you have it, the best way to sight in a rifle scope. The riflescope has a lot to offer shooters of all categories. These include beginners, intermediates, and experts. Learning to zero in the scope in the best way can save you money, energy, and time. If you are an absolute beginner, you'd want to spend more time taking many shots. This will do well in not just getting the best from your rifle scope but will also help horn your shooting skill. Be sure to consider safety at all times when sighting in (zeroing in) your rifle scope. You'd want to take note of the industry average for a fixed-power scope, which is approximately 3 1/2 inches. If you are looking out for the best scopes on the market, Vortex is one brand you can always rely on. The best vortex scope comes with all the cutting-edge features to get you up and running in no time.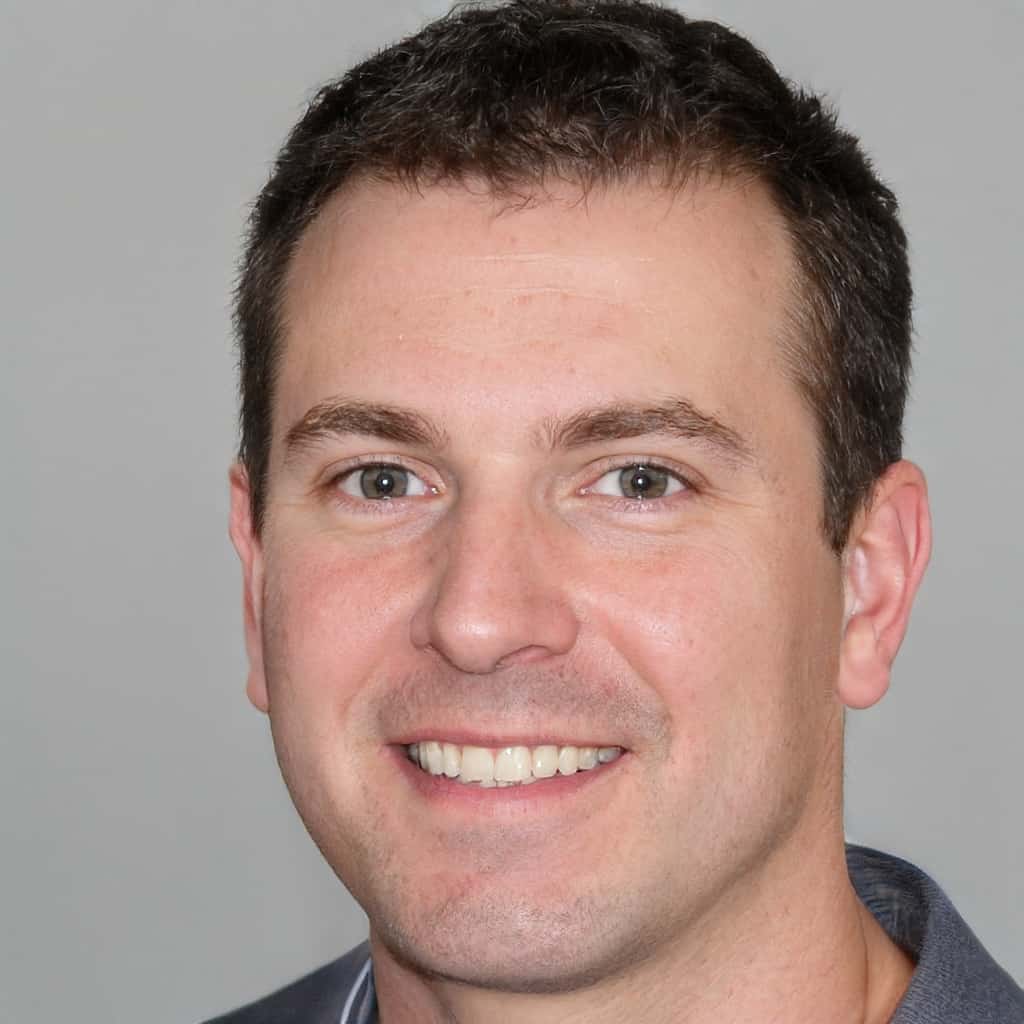 Mike Fellon was born and raised in Dallas, Texas. He inherited his hunting passions after his father John – he was fascinated by his stories, hearing how much attention, focus, dedication and patience he invested in shooting every animal. When he was old enough, his father first allowed him to shoot some cans and bottles with his shotgun, and then took him hunting – it was love at first sight. Mike has never stopped pursuing his hobby ever since.