Some cartridges deserve to be paired with excellent scopes to really maximize their capabilities. The 6.5 Grendel is one of those cartridges. Developed as an improved version of the 6.5mm PPC, the 6.5 Grendel is an accurate and low recoil cartridge for use with AR 15 rifles. Its accuracy and controllability are legendary; it's possible to push the effective range of an AR 15 equipped with these rounds out to 1000 yards or more.
Naturally, the best scopes for 6.5 Grendel weapons will make good use of this cartridge's excellent range and accuracy. In this guide, we'll go over the top scopes for this exceptional cartridge and its accompanying weapon platform. Let's get started.
What to Look for in a 6.5 Grendel Scope
The best scope for 6.5 Grendel platforms will have several features or design standards that make it stand out from the pack.
Reticle Quality
The best 6.5 Grendel scopes will have top-tier reticles to enhance their weapon's capabilities. 
Whether these are BDC reticles, which can compensate for bullet drop and help you land a shot from afar, or illuminated reticles, which can provide you with excellent accuracy during the dusk or dawn hours of the day, you should always try to find scopes with exceptional reticles to improve your odds of success on your next hunt. Naturally, the scopes we provided have great reticles in one way or another.
---
First or Second Focal Plane Reticle?
Speaking of reticles, you should always consider whether a given 6.5 Grendel scope features a reticle located on the first or second focal plane. Reticles on the first focal plane will slightly change size each time you switch your zoom level, becoming larger as you zoom in and smaller as you zoom out.
This provides you with an advantage in that the estimation holdover points for windage and elevation will remain accurate no matter how far you zoom in or how far you zoom out. This can help you land shots more accurately, particularly when it comes to hitting a moving target.
Second focal plane reticles can also be helpful. They never change size no matter how you change your magnification setting, meaning they are easy to use under a variety of circumstances. However, you do have to compensate for windage and elevation more intuitively in your head or do some quick math since the holdover points are only accurate for one magnification level.
Both types of reticles can be effective, and hunters usually prefer one or the other based on personal experience or their education. We provided scopes for 6.5 Grendel weapons down below with both types of reticles to give you all the options.
---
Easy to Adjust
Since most hunters who prefer 6.5 Grendel weapons will tend to hunt targets from far away, we found several scopes with easy to adjust windage and elevation turrets. These allow you to perfect your shot and ensure accuracy at a distance. Since the 6.5 Grendel is a high-lethality cartridge, landing the shot practically guarantees a kill, so ensuring ultimate accuracy is a necessity.
We also included several scopes that have parallax turrets which can eliminate this variable from your next shot. You should also look for turrets that have audible and tactile clicking movements, as these allow you to adjust your various settings without removing your eye from the scope.
---
Lens Coatings
The best 6.5 Grendel scopes will have excellent lenses that can provide better light transmission to results in a better sight picture overall. They'll also be durable and coated with a defensive substance that can reduce the chances of them acquiring abrasion damage or collecting dirt or debris.
All of the above upgrades can dramatically impact your overall accuracy, which is why we found scopes with fantastic lenses that have been coated to improve their durability or their efficacy. You never want to pair a 6.5 Grendel with scopes using subpar optics.
---
What Magnification Settings?
Consider the magnification settings of a given 6.5 Grendel scope before finalizing a purchase. While the 6.5 Grendel cartridge is potentially great for shooting up to 1000 yards, you might be more in the market for something suitable for casual hunting scenarios. In these situations, scopes that have magnification settings around 10x-12x or so are more than fine.
On the other hand, picking scopes with higher magnification settings, such as 18x or 20x or higher, will be better for long-distance hunting or for target practice at extreme ranges. There's no perfect scope zoom range for every hunter; it all depends on what you're looking for. As a result, we provided scopes with lots of different ranges below so you can pick the best one for your needs.
---
The 5 Best Scopes for 6.5 Grendel
---
1.

Vortex Optics Crossfire II 6-18×44 AO, SFP Riflescope
Check Price on Amazon
Check Price on OpticsPlanet
Vortex Optics' Crossfire II line is among the best for scopes of all types and magnification ranges, and this model is no different. It features an adjustable objective lens that can be swapped between 6x and 18x power. It provides excellent image focus, especially since it has special coatings to improve its light transmission and reduce any glare you might experience.
The scope further features an ultra-forgiving eye box, plus lots of eye relief and a fast-focus eyepiece. You'll be able to quickly focus on your target and acquire a perfect shot on your next hunt. The windage and elevation adjustment turrets are finger adjustable and can be reset to zero. The scope's body is made from aircraft-grade aluminum to ensure proper performance during any conditions.
BDC Reticle
Like many of the best scopes for 6.5 Grendel cartridges, this scope features a high-quality BDC reticle on the second focal plane. This makes it a perfect choice for distant shooting on the upper end of its available magnification settings since the BDC reticle will let you adjust for bullet drop easily.
Pros:
Has a high-quality BDC reticle

Lenses reduce image glare

Made from durable aluminum

Lots of eye relief

Eyepiece is snappy
Cons:
The Final Verdict
This 6.5 Grendel scope is among the best on the market thanks to its durability, excellent performance, phenomenal image clarity, and antiglare coating. The detailed BDC reticle ties everything together. It's a comprehensive optic that can also be purchased for an affordable asking price; what's not to like?
Here you want to read our full review on the Crossfire II scope 2-7×32.
---
2. Athlon Optics Argos BTR 6-24×50 FFP Riflescope Gen 2
Check Price on Amazon
Check Price on OpticsPlanet
This 6-24x rifle scope features a 30 mm objective lens that has been fully multicoated to improve light transmission and increase the color contrast all across the spectrum. The resulting sight picture is vibrant and perfect for picking out your target from the underbrush. 
The rest of the scope showcases similar quality. It's made from aircraft-grade aluminum and has been argon purged to provide it with waterproof functionality and extra stability. This scope features finger adjustable windage and elevation turrets, plus a side parallax adjustment knob that you can use to fine-tune your shooting process.
FFP Illuminated Reticle
The first focal plane reticle for this scope has been etched onto the glass. This provides it with exceptional durability and shock resistance, even under the recoil of multiple shots in quick succession. It's also illuminated to provide greater visibility during low light hours.
Pros:
Very durable overall

FFP reticle can be illuminated

Features excellent turrets, plus parallax turret

Lenses are multicoated to improve sight picture
Cons:
Low eye relief at 24x power

Turret turning is a bit spongy
The Final Verdict
All in all, this effective scope is a great choice for any hunting expedition thanks to its wide variety of magnification settings and its adaptable first focal plane reticle. It's among the most durable 6.5 Grendel scopes you can find, and its ability to take advantage of the long-range and excellent accuracy of the cartridge will encourage you to make it a staple in your arsenal.
The Athlon would also be perfect for .300 Winchester Magnum.
---
3.

Primary Arms SLX 4-14x44mm FFP Rifle Scope

Check Price on Amazon
Check Price on OpticsPlanet
Want a great optic to pair with your AR-15 and really maximize the 6.5 Grendel's range? Primary Arms' SLX optic might be a great choice. It's designed for magnification settings between 4-14x, allowing you to capably use the optic at mid-range to long-range encounters.
It also features a 44 mm objective lens that's coated with multiple protective materials. These both boost the durability of the glass and improve light transmission for greater color contrast and sight picture detail. All in all, it's a great lens system.
The optic doesn't stop there, however. It features fully weatherproof resistance, as you can use the optic in both wet and foggy conditions without experiencing any drop in performance. The aircraft-grade aluminum body is further finished with a matte black coating that can help keep your position hidden, even in bright sunlight.
We also really like the windage and elevation turrets, which offer tactile and responsive feedback whenever you make an adjustment. 
The scope comes with a three-year warranty for any defects in materials or workmanship, which is a great added aspect since the scope isn't the most affordable on the market.
Illuminated Reticle
Of particular importance is the illuminated reticle, which has five brightness settings you can control using a side-mounted dial. The illumination settings are powered by a common battery that should last for several thousand hours before needing a change. The reticle itself has a series of holdover points to help you compensate for wind, range, and even bullet drop at long distances.
Pros:
Has excellent lenses

The reticle has good holdover points and can be illuminated

Windage and elevation turrets are high quality

Made with durable materials
Cons:
Eye relief could be a bit better – it's just over 3 inches at maximum magnification
The Final Verdict
All in all, the Primary Arms SLX scope is a high-quality option and a great partner for 6.5 Grendel cartridges thanks to its durability and benefits when shooting at longer ranges.
---
4.

Burris 4.5-14x42mm Fullfield II Riflescope
Check Price on Amazon
Check Price on OpticsPlanet
Burris is well-known for its high-quality scopes, and this model is no exception. It features magnification settings between 4.5x and 14x, affording you lots of versatility but plenty of range to take advantage of the 6.5 Grendel cartridge's excellent accuracy at a distance. To make things even better, it comes with a parallax adjustment function to let you improve your distance shooting further.
The rest of the scope is made with durable parts and from a single long piece with specially reinforced seals. These seals ensure that the scope continues to function even in watery or foggy conditions. It also comes with a "forever" warranty, affording you repair or replacement services if the scope fails during normal operation.
Matte Black Finish
The matte black finish that covers the scope not only looks stylish, but it'll also help you keep your cover when hunting in the wilderness. It reduces the chance for glare from the sun, so you'll stay stealthy as you line up the perfect shot to end your hunt as a success.
Pros:
Comes with lifetime warranty

Very durable design

Has a parallax function

Matte black finish
Cons:
Windage and elevation turrets are a bit slippery
The Final Verdict
This high-quality and affordable scope is a perfect choice for stealthy hunters that want to take advantage of the 6.5 Grendel's long-range accuracy and power. It features a durable design, a parallax adjustment function, and one of the best reticles we've seen that can help compensate for round trajectory.
For more information on Burris scopes have a look at our Burris Fast Fire 3 review or Burris AR-536 review.
---
5. Leupold Rifleman 4-12x40mm Riflescope
Leupold's high-quality scopes once again make our lists with this 4-12x magnification model. These magnification settings are perfect for taking advantage of the 6.5 Grendel's power and accuracy throughout many ranges. 
Not only is this scope very lightweight relative to others of its size and shape, but it's also exceptionally durable with a black matte finish and a 100% waterproof and fog proof design. This ensures that it'll continue to work even in inclement weather. It's also quite resistant to shock damage, so you don't have to worry as much if you drop it during a hunt.
Twilight Max Light Management System
This feature is the technical name for how Leupold sets up its lenses to collect extra light for your sight picture. Put simply, it gives you an extra 10 minutes of shooting time at the beginning or end of your day, which might make all the difference on your next hunt, especially if your target animal is most active during these hours.
Pros:
Provides extra shooting light

Very lightweight

Made with durable materials

Has a matte finish

Good eye relief
Cons:
The Final Verdict
Overall, this scope has a lot of value in its slim and lightweight frame. It's among the most durable scopes on the market and is perfect for hunters that spend time in low light conditions. When paired with 6.5 Grendel cartridges, you can finish your hunt successfully more often than not.
This scope would also fit the M4 carbine.
---
Frequently Asked Questions
What is 6.5 Grendel?
The 6.5 Grendel is a 6.5x39mm long-range intermediate cartridge with a low recoil. It's based on the.220 Russian, a 5.6x39mm cartridge that's essentially a mix of the 7.62x39mm of the AK-47 and the 5.56 NATO of the AR-15.
What kind of performance can 6.5 Grendel provide?
The 6.5 Grendel bridges the gap between 5.56 NATO and 7.62x51mm NATO (.308 Winchester), delivering higher long-range accuracy than either. Officially, the Grendel was designed to be a 200- to 800-yard effective cartridge for the AR-15/M16 platform that could fit in a regular magazine. When compared to the.308 Win, this cartridge is heavier than the.223/5.56 and takes more powder per projectile. As a result, it has a higher ballistic coefficient at a distance than the.308 and retains more energy downrange than the 5.56. At 1,000 meters, it is capable of reliably striking and piercing targets.
What's the difference between 6.5 Grendel and 6.5 Creedmoor?
Both cartridges have a bullet diameter of 264″, although the 6.5 Grendel is smaller and lighter than the 6.5 Creedmoor. It makes use of a smaller casing and utilizes less powder. The Grendel case will yield 2,350 FPS whereas the Creedmoor case will produce 2,850 FPS if both cartridges fire the same 129-grain bullet. A Creedmoor rifle, on the other hand, requires a longer barrel, is often heavier, and has a smaller magazine capacity than a Grendel gun.
What velocity and energy does 6.5 Grendel produce?
The most common 6.5 Grendel loads use bullets weighing 90 to 140 grains, with muzzle velocity ranging between 2,400 and 2,800 feet per second. At the muzzle, it normally produces between 1,450 and 1,800 lb.-ft. of energy. Most 5.56 NATO cartridges employ 55-grain to 90-grain bullets as a guideline. Bullets in 308 cartridges typically weigh between 125 and 185 grains.
What is a 6.5 Grendel good for?
The 6.5 Grendel is a small, efficient cartridge designed primarily for AR-15 platform rifles, but its mild recoil and surprisingly efficient ballistic performance make it perfect for recoil-sensitive shooters looking for a deer-sized game hunting gun.
What's better: 6.5 Grendel or 300 blackout?
Despite having a lighter bullet, the 6.5 Grendel is clearly the more powerful cartridge when compared to the .300 Blackout. It does, however, have a substantially stronger recoil than the .300 Blackout.
Which is better: 6.5 Grendel or 224 Valkyrie?
It all comes down to projectile weight with both caliber options providing you amazing range. The 224 Valkyrie is superior for varmint hunting, such as coyotes and bobcats, due to its lighter bullet. The 6.5 Grendel is a bigger load that is better suited to larger animals like deer.
Is 6.5 Grendel good for mule deer?
A mule deer can be killed by a good 6.5mm bullet with enough terminal velocity.
---
Concluding our Best Scope for 6.5 Grendel Guide
The 6.5 Grendel deserves a scope that is worthy of its accuracy and stopping power. All of the scopes above are great picks to pair with such an effective cartridge. Hopefully, you've found one of the above scopes to be the perfect choice for your next hunting trip or target practice sessions. Whichever you choose, thanks for reading and good luck!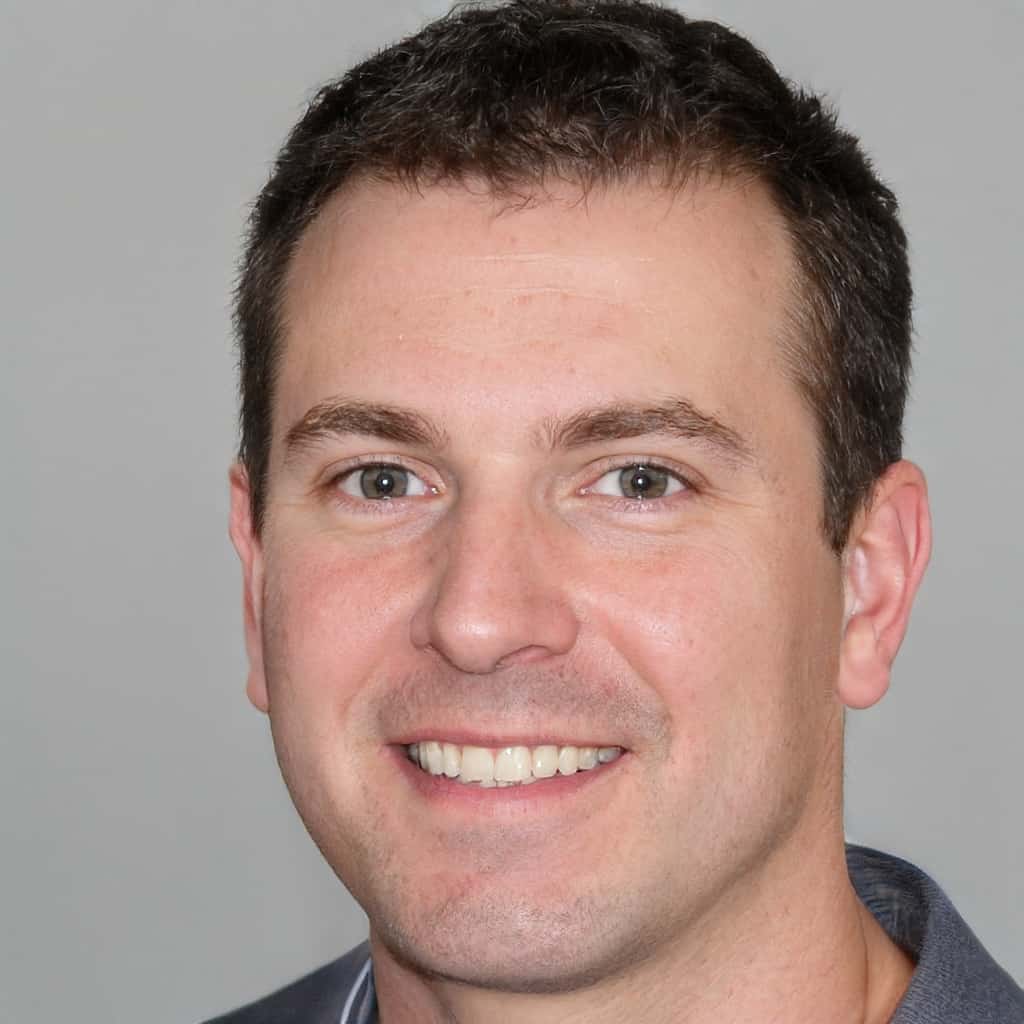 Mike Fellon was born and raised in Dallas, Texas. He inherited his hunting passions after his father John – he was fascinated by his stories, hearing how much attention, focus, dedication and patience he invested in shooting every animal. When he was old enough, his father first allowed him to shoot some cans and bottles with his shotgun, and then took him hunting – it was love at first sight. Mike has never stopped pursuing his hobby ever since.