The M4 carbine has evolved from the M16A2 assault rifle, which was highly popular in the United States Army.
While a real M4 carbine features a 14.5-inch barrel, making it illegal to own for most people, some do come with an extra 1.5 inch.
And this extra barrel length is what turns the M4, a fierce weapon used by the military into a beloved sporting rifle that's "tactical" by true definition.
Now, if you're a proud owner of a 'legal' M4, chances are that you're looking for ways to tweak and enhance its performance. And what better way to do it other than invest in some good optics!
In this guide, we'll review some of the best scopes for M4 so that you don't have to go around in circles trying to find the right one.
But before that, let us walk you through a short guide on how to pick the right scope for your needs.
---
Choosing the Best Scope for M4
When you're out to buy optics for your M4, there are a few crucial elements you should keep in mind. While we certainly can't claim that these factors will apply to everyone, but the following advice may give you the best experience:
Durability
M4s are not easy to acquire guns by any means – be it the 14.5 inches or the popular 16-inch version. If you've got one, then it's likely you've paid the price. In such a case, it only makes sense to invest in the best quality optics possible.
Before picking out a scope for your expensive M4, check out which material it's made of. If it's cheap, then you're better off not using a scope.
Weight
The best scopes for compact rifles and those that weigh under 16 ounces as they prevent adding unnecessary weight. You can find lighter optics (sometimes going as low as 9 ounces), but they'll have fewer features and might not last for as long as you'd like.
Intended use
The M4 is ideal for law enforcement, sport shooting, and self-defense.  So a scope with variable magnification is a perfect choice. 
Eye relief
Eye relief is another crucial as it will keep your eyebrows safe even when you're using the heaviest recoiling cartridges and unorthodox shooting angles. 4-6 inches of eye relief should be enough for rounds that produce a lot of recoil.
Magnification
Due to the M4's intended use, most people may not need to use a scope with more than 4x magnification power. However, you can go up to 9x power using an M4, anything beyond that will be more suited for long-range shooting rifles.
A lightweight, compact, and easy-to-handle scope is what you should buy.
---
Top 4 Best M4 Scopes
We believe these are the 4 top choices for the M4.
---
1. Burris 200261 Ballistic Plex 2-7x32mm
Burris may not be a name as renowned as the likes of Leupold, Vortex, or Nikon, but the brand's ingenuity is unparalleled for many reasons! And the Burris 2-7x32mm Ballistic Plex stands as a testament to that.
We believe this scope would be ideal for your M4 because it has all the features you'd want for target practice or close-medium range shooting. Let's take a closer look.
Why is the Burris worth buying?
The first impressive feature of this rifle scope is its build. According to the company, it has been filled and purged 24 times using laboratory grade dry Nitrogen that makes it recoil proof, waterproof and fog-proof.
They've even tested using the scope with high recoil producing rounds to ensure maximum durability and performance. The optics are sharp and bright, with the reticle being thin for pin-point accurate aiming.
Oh, there are ballistic drop marks too for shooting over longer distances without having to tweak the elevation and windage knobs. The magnification adjustment knob is also sturdy enough to not flinch under recoil or inside your packed range bag.
All adjustments in this scope are easy to make due to steel on steel construction that lets you hear the repeatable clicks. So, your eye is always on the prize!
And if you're worried about mounting up this baby; don't be. It's very easy to attach to any rifle due to the 'Posi-lock' feature that securely locks the scope into place. But what about the image quality? Well, this scope offers Multi-coated lenses too for maximum visibility.
The lenses also have bigger than the average diameter, which further boosts image clarity in almost any scenario. Burris is the inventor of Scout scopes, and it shows in the making of this model. And as biased as this may sound, we can't find anything wrong to say about it.
Pros
      Excellent build and easy to mount configurations

      Recoil resistant, fog and waterproof

      Crystal clear images easy adjustments

      Great value for money
Cons
The Burris is also our top choice for the M1A.
---
2. Leupold VX-1 3-9x40mm Compact Waterproof Fogproof Riflescope
When it comes to high-quality riflescope accessories, Leupold is the go-to brand for many enthusiasts. And for good reason!
Their reliability and functionality are absolutely class leading. And couple that with their legendary ruggedness and you have a scope that will probably outlast your gun.
So, how does the Leupold VX-1 fare against the rest of the competition? Let's find out!
Why is the Leupold worth buying?
One of the things that stands out for the Leupold VX-1 is the excellent optics. This scope comes with a multicoated 4 lens system which provides great clarity even in dimly lit situations. In fact, you can even use this scope at dusk, without any problem.
When you combine the optics with the FireDot Ballistic reticle, you get a scope which performs highly accurately up to 300 yards (depending on the ammunition of course). The reticle design also comes with additional aiming points, which can effectively increase your gun's accuracy to almost 600 yards. And needless to say, the 3-9x zooming capabilities surely has you covered at that range.
Although this is a small thing, the FireDot Ballistic reticle's circle around the crossfire makes it very convenient for target acquisition. Another simple yet intuitive feature is the 3:1 zoom ratio which lets you adapt quickly to different distances.
Now, it wouldn't be a Leupold scope review, if we didn't talk about the durability. The VX-1 comes with all the basics you'd expect from a product at this price range. It is waterproof and fog proof due to Leupold's proprietary nitrogen sealing process.
However, it's not just durable on paper. The VX-1 feels built like a tank and one that can withstand war-like conditions. Moreover, many longtime users praise its excellent ability to withstand recoil.
Not everything is sunshine and rainbows with this scope though. Although the quality of optics is more than adequate, it still falls short of the fully-multicoated optics offered by some competitors. Apart from that minor drawback, there's nothing more to complain about. It's truly quite impressive.
Pros
  

Excellent optics, which works well in almost all conditions

  

FireDot Ballistic reticle's circle makes target acquisition quite simple

  

The additional aiming points help you compensate for bullet drop till 600 yards

  

The durability is unmatched
Cons
  

Multicoated optics falls just short of fully-multicoated systems offered by competitors
---
3. UTG 3-12X44 30mm Compact Scope

Check Price on OpticsPlanet
Although UTG may not have the same reputation as more established brands like Nikon, Leupold, they have become quite popular in recent times owing to their incredible pricing.
So, it's no surprise why the UTG 3 is one of the most popular M4 scopes available on the market. Not only is it highly affordable, but it works quite well too.
Now, let's find out whether this riflescope can suit your needs.
How does the UTG 3 fare against much pricier competitors?
One of the biggest drawbacks that come with buying a scope from a relatively unknown brand is the long-term reliability. Thankfully, UTG has you covered with its lifetime warranty.
Now that we have got that out of the way, let's find out more about what makes this scope so popular among M4 users.
It's hard to expect high-quality optics at this price. But, the UTG-3 will surely leave you surprised (in a good way). The multi emerald coated lenses may not quite stack up against Leupold or Nikon's optics, but it provides great clarity even in dimly lit conditions.
Apart from the multicoated optics, the UTG 3 comes with a rather quirky solution to boost clarity in lowlight situations. The proprietary EZ-TAP Illumination Enhancing Technology offers a 36-color multi-mode operation, which makes it easier to see depending on the environmental condition. Moreover, according to a lot of color-blind users, this feature makes it much easier to find a color which suits their eyesight the best.
The Tactical Range Estimating (TRE) Mil-dot reticle works quite well too. It features 21 aiming points, which helps estimate the range. However, you need to work a bit with the scope before you figure out the bullet drop at various ranges.
Till now, the UTG 3 sound rather impressive, right? So, are there any drawbacks? Well, this scope falls behind pricier competitors when it comes to build quality and long-term reliability. But, at this price, you can't really complain, can you?
Pros
  

Offers great value for money

  

EZ-TAP Illumination Enhancing Technology is really intuitive

  

Tactical Range Estimating (TRE) Mil-dot reticle is quite functional
Cons
  

Doesn't feel as well built as pricier competitors
---
4. Vortex Optics Viper HS-T 6-24×50 Second Focal Plane Riflescope
In the world of M4 scopes, the Viper HS-T 6-24x is revered as one of the best long-range options available on the market. And coming from the house of Vortex Optics, it's not really surprising, is it?
So, if you're planning on using your M4 over long distances, how does the Viper HS-T 6-24x fare? Read along to find out.
Is the Vortex Viper the Best Long-Range Option?
The feature that truly defines this scope is the quality of optics. Its fully multi-coated optical system is among the best you can buy. And that ensures excellent visibility in all but pitch-black lighting conditions.
Just like the optics, the build quality is just top notch! The one-piece tube is made of aircraft grade aluminum, which feels extremely sturdy. And needless to say, this scope is waterproof and fog proof.
So, what makes the Viper HS-T an excellent long-range option? Well, apart from the optics, it's the 6-24x magnification coupled with the simple yet intuitive VMR-1 reticle, which can effectively convert your M4 into a deadly accurate long-range weapon.
After installing the Viper HS-T on your M4, you can effectively shoot up to 1000 yards. The additional markings on the reticle are quite helpful in determining bullet drop as well as shooting moving targets. Add to that an eye relief of 4 inches, and you get the best long-range scope for M4 at this price range.
But, none of the features we mentioned are as impressive as the next one. The Viper HS-T comes with Vortex Optics' VIP Warranty. In other words, you get an unlimited lifetime warranty, and the company will replace or repair your scope for free in case it gets damaged during use! That's quite incredible, don't you think?
The only drawback with this scope is perhaps its price tag. However, in its defense, you can't really expect anything better at this price.
Pros
  

Excellent optics and magnification

  

Aircraft-grade aluminum tube feels very sturdy

  

Unmatched VIP warranty
Cons
  

High price tag means it's not for everyone
---
Frequently Asked Questions
What are the characteristics of an M4?
The M4 Carbine is a shoulder-fired weapon that is lightweight, gas-operated, air-cooled, magazine fed, selective rate, and has a collapsible stock. It is presently the standard issue weapon for most US military units.
With a shorter barrel, collapsible stock, and detachable carrying handle (with a built-in accessory rail), it gives soldiers operating in close quarters better handling and the ability to engage targets at a longer range, day or night.
The M4 carbine is a shorter version of the M16A2 rifle that allows a soldier working in close quarters to attack targets at a longer range with accurate, lethal fire. All M3.45 caliber submachine guns, as well as selected M9 pistols and M16 rifles, are replaced by the M4-series Carbine, which shares over 80% of its parts with the M16A2 Rifle.
What is the difference between M4 and M4A1?
The M4A1 was designed as a Special Operations Forces version of the M4, but the Army is now attempting to provide them to everyone. The M4A1 differs from the M4 in that it has a heavier barrel and replaces the 'burst' mode with 'full auto.' You can now expend even more ammo in less time. That's fantastic.
What is the effective range of a M4?
The M4 has a maximum effective range of 500 meters, although that does not account for the 5.56 mm round's ballistic shortcomings.
Why is it called a carbine?
The term "carabiniers" derives from the French carabine, which is derived from the Old French carabin (a soldier equipped with a musket), whose origin is unknown.
Why is the M4 so popular?
The M4 had a collapsible stock and a shorter 14.5-inch barrel than the M16A2, which had a twenty-inch barrel. This made the weapon easier to transport in confined locations, such as armored vehicles and helicopters, as well as easier to operate in close-quarters battlegrounds like cities or jungles.
Is an M4 a AR-15?
The M4 is an AR 15 carbine that is used by the United States military. The AR 15 is a semi-automatic or fully automatic rifle with hundreds of different variations. In other words, while all M4s are AR15s, not all AR15s are M4.
Is an M4 better than a typical AR-15?
Simply explained, the M4 has either a full-auto or burst firing option, whereas the AR-15 does not. Minor changes exist, such as barrel length and attachments, but these do not have a significant impact on the rifle.
What does the M in M4 stand for?
It stands for Military Model 4 Carbine in short. During WWII, the US shifted from Models by Year adopted, such as the M1911, to Models by Improvements/Modifications, such as the M1911A1.
Can I buy a military M4?
Only available to military personnel. The M4A1 is a fully automatic version of the M4 carbine, which is a shorter and lighter M16 derivative.
How many bullets are in a M4 magazine?
Each magazine can store up to 30 bullets. According to tests, the EPM improves the system's reliability and durability.
---
Concluding our M4 Scopes Guide
Well, that concludes our review of the best scopes for M4. Which one are you planning to buy? Since there's no "one size that fits all," we suggest you read the buyer's guide once again and then decide. Or pick one of the four scopes we've reviewed here.
Optics have the ability to make any rifle more useful…and fun to use. The M4 is no exception! So, go ahead and buy one.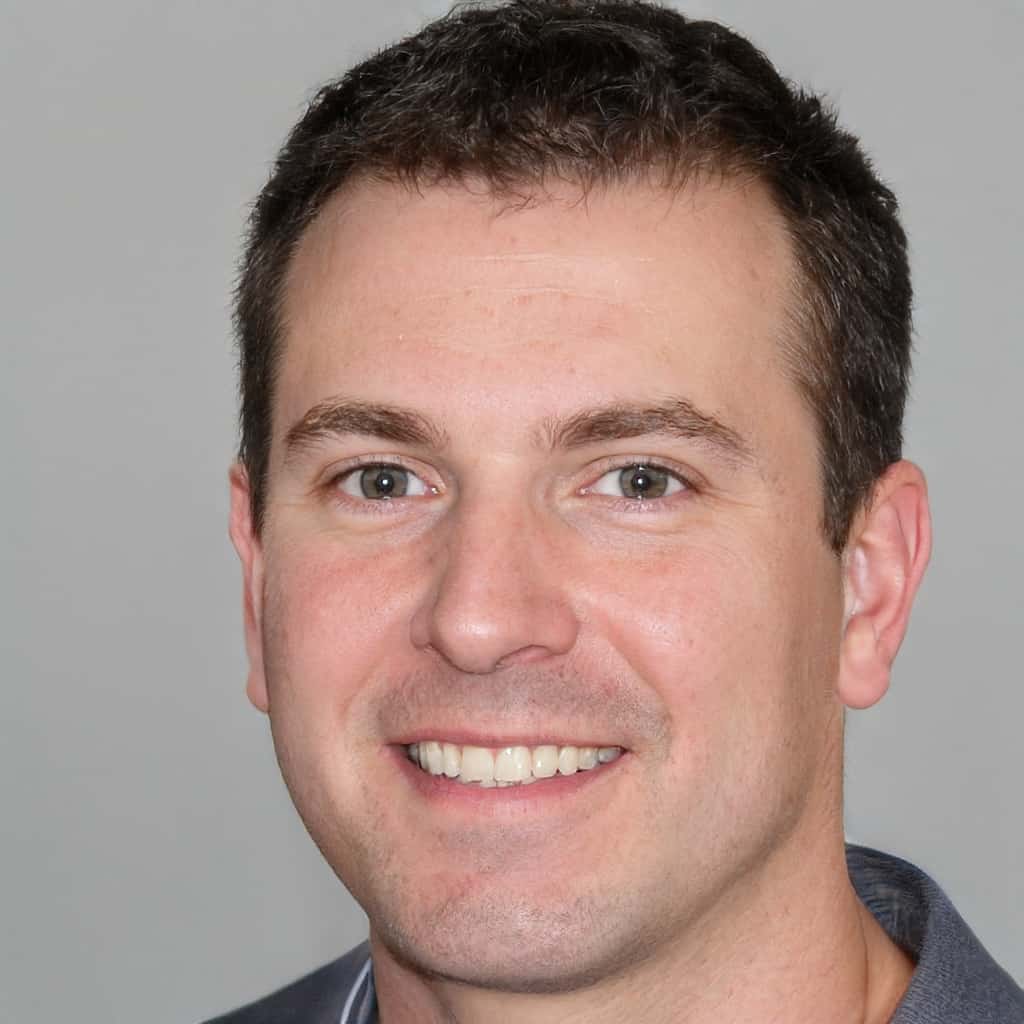 Mike Fellon was born and raised in Dallas, Texas. He inherited his hunting passions after his father John – he was fascinated by his stories, hearing how much attention, focus, dedication and patience he invested in shooting every animal. When he was old enough, his father first allowed him to shoot some cans and bottles with his shotgun, and then took him hunting – it was love at first sight. Mike has never stopped pursuing his hobby ever since.