As a seasoned shooter, I've seen the M4 carbine, which emerged from the highly popular M16A2 assault rifle, evolve into an indispensable asset in the United States Army.
Now, a true M4 carbine features a 14.5-inch barrel, which makes it illegal to own for most folks, but there are versions with an additional 1.5 inches. And it's this extra bit of barrel length that transforms the M4, a formidable military weapon, into a beloved sporting rifle that's genuinely "tactical."
If you're the proud owner of a 'legal' M4 like me, I bet you're constantly looking for ways to enhance its performance. In my experience, there's no better way to do this than investing in high-quality optics! That's why I've decided to share a guide reviewing some of the best scopes for the M4, saving you the trouble of having to search endlessly for the right one.
But first, let me walk you through a brief guide on how to choose the right scope for your M4.
---
Choosing the Best Scope for M4
When you're out shopping for optics for your M4, there are a few key elements to consider. While these factors may not apply universally, in my experience, they often lead to the best outcome:
Durability
Owning an M4 is no small feat – whether you have the 14.5-inch or the more popular 16-inch version. If you've managed to get your hands on one, it's likely you've paid a handsome price. In such a case, it's only sensible to invest in the highest quality optics possible. Before you settle on a scope for your valuable M4, consider the material it's made of. If it's low quality, you might be better off without a scope.
Weight
In my experience, the best scopes for compact rifles are those weighing under 16 ounces, as they prevent unnecessary bulk. You can find lighter optics (some even as light as 9 ounces), but they'll likely have fewer features and may not be as durable as you'd like.
Intended use
The M4 is ideal for law enforcement, sport shooting, and self-defense. Therefore, a scope with variable magnification is a fantastic choice.
Eye relief
Eye relief is another crucial as it will keep your eyebrows safe even when you're using the heaviest recoiling cartridges and unorthodox shooting angles. 4-6 inches of eye relief should be enough for rounds that produce a lot of recoil.
Magnification
Given the M4's intended use, most users like myself, find that a scope with no more than 4x magnification power suffices. However, you can go up to 9x power using an M4. Anything beyond that is typically more suited for long-range shooting rifles.
In summary, for an M4, I would recommend buying a lightweight, compact, and easy-to-handle scope.
---
Top 5 Best M4 Scopes
I believe these are the 5 top choices for the M4.
---
1. Burris Scout Scope 2-7x32mm
Check Price on Amazon Check Price on OpticsPlanet
As I looked for the best M4 Scopes, this Burris Scout Scope caught my eye thanks to its excellent construction and several key features.
My Feeling After Using This Product
The Burris Scout Scope is an excellent optic through and through in part because of its exceptional durability. In a nutshell, this M4 scope is compact and lightweight, but it's also fog, water, and totally shockproof. As a result, I was able to use it in any hunting environment without worrying about integrating over time or it affecting my accuracy.
In addition, the Burris Scout Scope comes with a forward mounting design in front of the ejection port. This is a great element for pairing it with an M4 rifle. It boosts target acquisition and it enables you to practice "both eyes open" shooting. If you plan to use your M4 for target shooting or competitions, this is an invaluable benefit if you have to move around the target shooting field.
The lenses are multicoated, of course, which is an industry-standard for stellar scopes. But this optic also comes with a ballistic plex reticle. It's simple, effective, and versatile, without a lot of excessive holdover points or other elements that can crowd your sight picture. In my opinion, this makes it a fantastic reticle for hunting smaller targets or for target shooting at significant distances. The windage and elevation turrets are marked, audible, and tactile. Plus, they are easy to adjust with your fingers.
Product Highlights
Above all else, I was impressed by the Burris Scout Scope's eye relief, which is extremely generous. It measures in at anywhere between 9.2 inches and 12 inches depending on your magnification settings. No matter how you use your M4 rifle, or which magnification setting you set this scope to, you won't have to worry about your M4 weapon platform bumping into your orbital bone or causing other ocular damage.
When you consider the fact that recoil can be pretty powerful with an M4, it's clear that this is an invaluable benefit. It's also a big reason why I would recommend this scope for M4 enthusiasts.
Common Problems and How to Deal with Them
This scope can be a bit expensive, although usually only if you purchase it with included Weaver or XTR signature mounting rings. It's an overall minor downside, particularly since you can just purchase the scope if you want to save a bit of money. Aside from that, there are no major downsides, which is why it has the top spot on this list!
Key Features
2-7x magnification
32mm objective lens
SFP scope
Pros
Excellent design and durability
Versatile and simplistic reticle
Phenomenal eye relief
Good lenses
Stellar windage and elevation turrets
Cons
Can be a little expensive if you purchase accessories
Basic Parameters
| | |
| --- | --- |
| Manufacturer | Burris |
| Eye Relief | 9.2"-12" |
| Weight | 13 oz |
| Magnification | 2-7x |
| Field of View | 7'-21' |
The Bottom Line
All in all, I'd easily recommend the Burris Scout Scope as the best M4 scope overall. It is ideal for hunters, target shooters, and everyone in between.
My rating: 5/5
The Burris is also my top choice for the M1A.
---
2. Leapers UTG 3-12x44mm Compact Rifle Scope

Check Price on Amazon Check Price on OpticsPlanet
UTG's 3-12×44 40mm Compact Scope is another excellent M4 optic, and not just because it's one of the most affordable on the market.
My Feeling After Using This Product
The UTG Compact Scope has a lot to like, starting with some of the best-in-class multi-emerald coated lenses I've ever seen. These coated lenses don't just boost light transmission and color contrast to the max; they also protect the lenses from wear and tear and dirt scratches. As a result, it's a phenomenal scope for long-term results and hunting performance.
However, this scope is also bolstered by overall durability, facilitated by aircraft-grade aluminum. The scope is totally nitrogen purged, so it should function properly in foggy, wet, or any other weather you may encounter while in the field.
The scope comes with premium zero-locking and zero-resetting turrets, which you can use to compensate for windage and elevation. These turrets are some of the best I've ever used, and in my experience, they won't let you down.
Add to that the fact that the scope is highly affordable and comes with an angled front lens sunshade, and it's clear that there's a lot of value for money here.
Product Highlights
The standout feature, however, is the mil-dot and fully illuminated EZ Tap reticle. In a nutshell, this reticle can be illuminated in 30 distinct colors, and it features a special circuit and housing design system. This guarantees uninterrupted illumination, even if the scope is subjected to very heavy recoil.
I was able to rely on this illuminated scope in lowlight environments everywhere with many different calibers of firearms. I really like this feature both for tactical target shooting and for hunting in the dark, too, as some of the brightness settings can be easily combined with night vision equipment.
Common Problems and How to Deal with Them
There's one downside to this scope, and it's the relatively heavyweight. When you mount this scope on your firearm, you'll want to check your M4 platform for balance, as odds are the scope will offset the balance you've memorized so far. You can solve this by simply practicing with the scope for a few hours, which I did, but it's something to keep in mind if you have gotten used to how your rifle feels in your hands.
Key Features
3-12x magnification
44mm objective lens
SFP scope
Pros
Has front angled sunshade
Very affordable
Excellent windage and elevation turrets
Good illumination reticle
Cons
A little heavier than average
Basic Parameters
| | |
| --- | --- |
| Manufacturer | UTG |
| Eye Relief | 3"-3.4" |
| Weight | 23.1 oz |
| Magnification | 3-12x |
| Field of View | 10'-32' |
The Bottom Line
Overall, the Burris Scout Scope is a top M4 scope for its affordability, illuminated reticle, and excellent windage and elevation adjustment turrets.
My rating: 4.9/5
---
3. Trijicon AccuPoint TR-24 1-4x24mm

Check Price on Amazon Check Price on OpticsPlanet
The Trijicon TR24R AccuPoint 1-4×24 Scope is a standout piece of equipment thanks to its interesting features and illuminated reticle. Let me break it down for you.
My Feeling After Using This Product
For starters, this variable magnification optic zooms in from 1x to 4x, making it perfect for short-range target shooting or hunting varmints. This is also a great pick if you don't like feeling too zoomed in when using your M4 platform. The scope's 24 mm objective lens is bolstered by special lens coatings to maximize durability and light transmission, which resulted in great performance during my experiments.
Notably, this scope provides very consistent eye relief at all magnifications, so you don't have to worry about changing your position relative to the scope as you zoom in and out. It's a very flexible and versatile scope thanks to this feature, which just makes it a perfect pick for several kinds of M4 rifle platforms.
On top of that, the Trijicon AccuPoint scope is totally nitrogen purged and is made from aircraft-grade aluminum, guaranteeing long-term durability and waterproof performance in any area. It's also a very shockproof and durable scope, featuring a fast-focus eyepiece for quick target acquisition and reliability in the field.
Product Highlights
As noted above, this M4 scope comes with an illuminated reticle. However, instead of relying on a standard illumination battery, this is built with fiber optics and tritium. The tritium phosphor lamp means battery-free illumination 24/7, facilitating very fast target acquisition and total reliability in any hunting environment.
In my experience, this is an excellent element, as it means you'll never have to worry about your illuminated reticle running out of juice at an inopportune moment. Thus, the Trijicon AccuPoint scope is a perfect pick for hunters who prioritize consistency above everything else.
Common Problems and How to Deal with Them
Though the Trijicon AccuPoint scope has a lot to like, it also doesn't have the best windage and elevation turrets. While these get the job done, they can be a bit slippery, and they are unmarked, resulting in you having to remember where you set these variables while trying to track or focus on your target. Practice will help you overcome this issue.
Key Features
1-4x magnification
24mm objective lens
SFP scope
Pros
Excellent illuminated reticle
Reticle won't run out of power
Consistent eye relief
Good lenses and overall durability
Cons
Windage and elevation turrets can be slippery
Turrets are unmarked
Basic Parameters
| | |
| --- | --- |
| Manufacturer | Trijicon |
| Eye Relief | 3.2" |
| Weight | 14.4 oz |
| Magnification | 1-4x |
| Field of View | 24.1'-94.2' |
The Bottom Line
In the end, the Trijicon AccuPoint scope is a good scope for hunters who want something consistent and reliable with as few moving pieces that they may have to replace as possible.
My rating: 4.7/5
---
4. Leupold VX-Freedom 3-9x40mm
Check Price on Amazon Check Price on OpticsPlanet
Leupold makes some of the best scopes in the industry, so I was unsurprised to find that it also had one of the best M4 scopes on the market today. Let's take a closer look.
My Feeling After Using This Product
The VX-Freedom scope is a top-tier piece of equipment in more ways than one. Firstly, it's 100% waterproof, shockproof, and fog proof, meaning it's a good hunter's tool. You can take it into the field and always rely on it performing to the max, even under very harsh recoil.
However, and more importantly, this scope provides excellent windage and elevation adjustment turrets. They are precisely adjustable with just your fingers, and they click with every adjustment you make. They're designed for reliability and dependability over even a lifetime of use, so that's excellent value for money in my eyes.
I also found that the VX-Freedom scope came with a simplistic yet effective duplex reticle. Streamlined, minimalist, and versatile, it's perfect for tracking your target through the brush or for tracking small, fast-moving targets without worrying about holdover points getting in your way. There are different reticle choices if you would prefer something different, however, such as a special hunter's plex reticle or a Tri-MOA reticle with additional holdover and bullet drop compensation points.
Product Highlights
The proprietary Leupold Twilight Light Management system is the standout feature of this M4 optic. In a nutshell, this special way of designing the scope's lenses enables the VX-Freedom scope to pick up about 10 extra minutes of shooting light at the beginning and end of each day, during dusk and dawn. Again, this is a big boon for hunters, as animals are commonly most active during these lowlight hours.
Common Problems and How to Deal with Them
If there's a downside, it's the fact that this scope doesn't come with a parallax adjustment turret. Still, that's an overall minor issue, especially considering the value for money that comes with this purchase. Remember, Leupold offers a lifetime guarantee on all of its scopes, which protects you against manufacturer defects.
Key Features
3-9x magnification
40mm objective lens
SFP scope
Pros
Excellent windage and elevation turrets
Gathers extra shooting light for dusk and dawn hunting
Good durability
Lifetime warranty
Cons
No parallax adjustment turret
Basic Parameters
| | |
| --- | --- |
| Manufacturer | Leupold |
| Eye Relief | 3.7"-4.2" |
| Weight | 12.2 oz |
| Magnification | 3-9x |
| Field of View | 13.6'-33.1' |
The Bottom Line
All in all, the VX-Freedom scope is a phenomenal M4 scope, especially if you like to go hunting during dusk and dawn and want something that offers lifetime reliability.
The 3-9×40 magnification is also suitable for the best optics for .350 Legend.
My rating: 4.9/5
---
5. Vortex Viper HST 6-24x50mm 30mm Tube
Check Price on Amazon Check Price on OpticsPlanet
If you're still looking for a great M4 scope, let me break down this Vortex Optics model, which has several key features (alongside a pretty hefty price tag).
My Feeling After Using This Product
The Vortex Viper HS-T scope is an advanced and highly technical piece of equipment featuring premium and fully multicoated lenses. These extra low dispersion lenses maximize color fidelity and resolution across the board, resulting in a one-of-a-kind hunting experience. I have never seen lenses that are as good as these, for the record.
These are further complemented by the VMR-1 reticle, which is perfect for tracking targets at extended ranges. This reticle provides extra holdover points without seeming crowded or overly full. It's the perfect blend of minimalist simplicity and comprehensive reticle assistance.
Naturally, this Vortex scope is argon purged and is specially sealed to ensure that it works in foggy or wet environments. It's totally durable and reliable no matter where you plan to take it.
Product Highlights
Above all, the Viper HS-T scope is notable for its excellent exposed, target-style turrets. These are built for precise, repeatable finger-adjustable clicks, which offer both tactile and audible feedback so you can adjust for windage and elevation without taking your eye off the target.
Even better, I found that these turrets have a zero-stop functionality, so you can quickly return either to zero after dialing for very temporary corrections to windage or elevation. These reliable, easy-to-use turrets are truly phenomenal, and they put other windage and elevation adjustment turrets on other optics to shame.
Common Problems and How to Deal with Them
The big issue with this scope is its price. This is a truly expensive piece of equipment through and through, and it's one of the most expensive M4 optics on the market.
That said, you can save up for this scope if you want something top-tier and dependable. I'd still recommend it if you want some of the best hunting equipment for your M4, though it is certainly out of range for more budget-minded hunters and rifle enthusiasts.
Key Features
6-24x magnification
50mm objective lens
SFP Scope
Pros
Excellent lenses through and through
Windage and elevation turrets are among the best
Good durability
Reticle is assistive without being too crowded
Cons
Basic Parameters
| | |
| --- | --- |
| Manufacturer | Vortex Optics |
| Eye Relief | 4" |
| Weight | 22.6 oz |
| Magnification | 6-24x |
| Field of View | 5.1'-17.8' |
The Bottom Line
In the end, the Viper HS-T scope is a stellar M4 scope that I'd easily recommend to anyone who can afford it.
My rating: 4.9/5
---
Frequently Asked Questions
What are the characteristics of an M4?
The M4 Carbine is a shoulder-fired weapon that is lightweight, gas-operated, air-cooled, magazine fed, selective rate, and has a collapsible stock. It is presently the standard issue weapon for most US military units.
With a shorter barrel, collapsible stock, and detachable carrying handle (with a built-in accessory rail), it gives soldiers operating in close quarters better handling and the ability to engage targets at a longer range, day or night.
The M4 carbine is a shorter version of the M16A2 rifle that allows a soldier working in close quarters to attack targets at a longer range with accurate, lethal fire. All M3.45 caliber submachine guns, as well as selected M9 pistols and M16 rifles, are replaced by the M4-series Carbine, which shares over 80% of its parts with the M16A2 Rifle.
What is the difference between M4 and M4A1?
The M4A1 was designed as a Special Operations Forces version of the M4, but the Army is now attempting to provide them to everyone. The M4A1 differs from the M4 in that it has a heavier barrel and replaces the 'burst' mode with 'full auto.' You can now expend even more ammo in less time. That's fantastic.
What is the effective range of a M4?
The M4 has a maximum effective range of 500 meters, although that does not account for the 5.56 mm round's ballistic shortcomings.
Why is it called a carbine?
The term "carabiniers" derives from the French carabine, which is derived from the Old French carabin (a soldier equipped with a musket), whose origin is unknown.
Why is the M4 so popular?
The M4 had a collapsible stock and a shorter 14.5-inch barrel than the M16A2, which had a twenty-inch barrel. This made the weapon easier to transport in confined locations, such as armored vehicles and helicopters, as well as easier to operate in close-quarters battlegrounds like cities or jungles.
Is an M4 a AR-15?
The M4 is an AR 15 carbine that is used by the United States military. The AR 15 is a semi-automatic or fully automatic rifle with hundreds of different variations. In other words, while all M4s are AR15s, not all AR15s are M4.
Is an M4 better than a typical AR-15?
Simply explained, the M4 has either a full-auto or burst firing option, whereas the AR-15 does not. Minor changes exist, such as barrel length and attachments, but these do not have a significant impact on the rifle.
What does the M in M4 stand for?
It stands for Military Model 4 Carbine in short. During WWII, the US shifted from Models by Year adopted, such as the M1911, to Models by Improvements/Modifications, such as the M1911A1.
Can I buy a military M4?
Only available to military personnel. The M4A1 is a fully automatic version of the M4 carbine, which is a shorter and lighter M16 derivative.
How many bullets are in a M4 magazine?
Each magazine can store up to 30 bullets. According to tests, the EPM improves the system's reliability and durability.
---
Concluding my M4 Scopes Guide
Well, that concludes our review of the best scopes for M4. Which one are you planning to buy? Since there's no "one size that fits all," we suggest you read the buyer's guide once again and then decide. Or pick one of the four scopes I've reviewed here.
Optics have the ability to make any rifle more useful…and fun to use. The M4 is no exception! So, go ahead and buy one.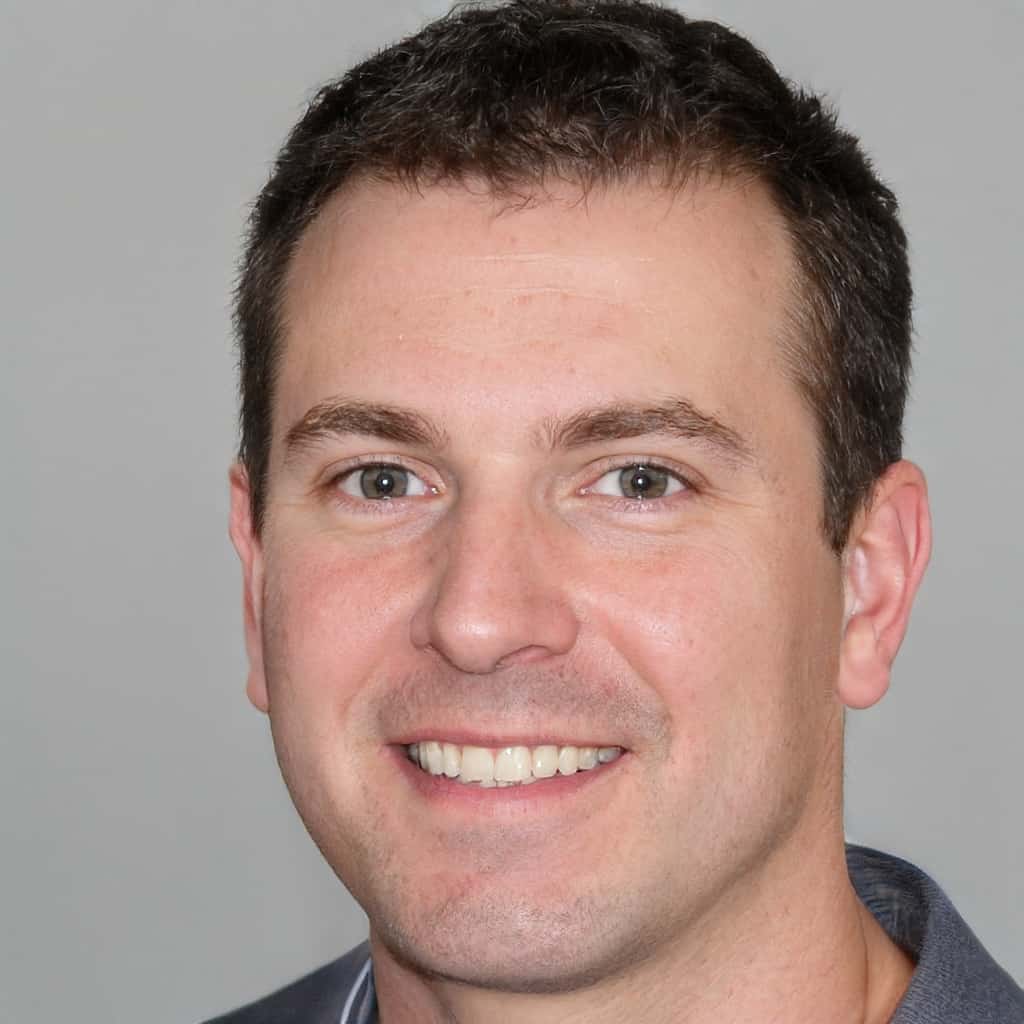 Mike Fellon was born and raised in Dallas, Texas. He inherited his hunting passions after his father John – he was fascinated by his stories, hearing how much attention, focus, dedication and patience he invested in shooting every animal. When he was old enough, his father first allowed him to shoot some cans and bottles with his shotgun, and then took him hunting – it was love at first sight. Mike has never stopped pursuing his hobby ever since.