.350 Legend firearms are popular, versatile, and perfect for deer hunting. Yet every experienced hunter knows your cartridge and rifle aren't the only tools you'll need to hit your shots every time: you'll also need a good optic that will let you scope into your target from afar. The better your scope is, the better your accuracy will be.
Fortunately, there are lots of different 350 Legend scopes to choose from, although this can make it tough to know which scope is best for your needs. Let me show you four of the best scopes for 350 Legend firearms in detail.
What to Look for in the Best 350 Legend Scopes
Top-notch 350 Legend Scopes usually share a handful of key attributes. These factors will ensure that the scope you choose serves you well and provide you with the right magnification assistance you need to take down your target cleanly and accurately.
Appropriate Optical Strength
First and foremost, make sure your scope of choice has the right amount of optical strength or the right magnification power. As a mid to long-range cartridge, the 350 Legend cartridge has an effective range of anywhere between 200 yards and 250 yards, depending on factors like wind, elevation, and more. Most of the time, you need 3x magnification for every 100 yards of shooting distance.
In my experience, that means your scope needs 6x magnification at a minimum if you want to take full advantage of the 350 Legend cartridge's power. Higher magnification powers can still be effective and can help you hit longer-range targets, including smaller animals that may require a little more zooming to see properly.
A Good Reticle
Of course, you'll also want a 350 Legend scope that comes with a stellar reticle. Many of the best reticles are BDC or bullet drop compensating varieties. That means they have special hash marks and holdover points to help you estimate bullet drop at a distance. Some reticles also come with additional holdover marks for estimating wind drift and elevation.
However, you might find that other reticles are better for your preferences. Basic, streamlined reticles without a lot of crowding on the lenses might be ideal if you prefer to use your senses and experience more than extra holdover points.
Don't forget to consider whether the reticle is on the first or second focal plane, as well. First focal plane reticles change the sizes of their holdover points or hash marks depending on your magnification setting, so they're always accurate. Second focal plane reticles don't change size at all, trading overall accuracy for consistency.
Neither type of reticle is better than the other; it all comes down to personal preference. But you should research which type of reticle a given scope comes with so you don't run into any surprises and so you purchase a scope that you know how to take full advantage of.
Mounting Options
Don't forget to purchase a 350 Legend scope that comes with several mounting options. Generally, most rifles come with either Weaver or Picatinny mounting systems or mounting rings. Whatever system you choose to use, just make sure your scope works well with it.
As an example, some scopes come with mounting rings that specifically work with dedicated mounting systems (e.g., one scope might work with a Weaver mounting system, and another might work with a Picatinny mounting system).
I'd also recommend looking for a scope that is easy to mount on your rifle. Some scopes require the use of extra tools and plenty of time before you can start experimenting with them. In my experience, the faster you get your scope on your rifle, the faster you can start calibrating and get the optic into the field. If are into deer hunting, check my guide on which are the best scopes for it.
Durability
Last but not least, do not purchase a scope if it is not weatherproof at a bare minimum. Weatherproof scopes are highly durable, meaning they have been gas purged to ensure they'll work in inclement weather. A properly weatherproof scope will work perfectly well in rainy, foggy, or snowy weather. If you plan to hunt with your scope at any point in the future, this is a non-negotiable factor.
On top of that, try to get a scope that is durable aside from weatherproof. That means it should be made of aircraft-grade aluminum, which is a durable and lightweight material and an industry standard for high-quality scopes.
Many of the best scopes further come with matte black finishes. Matte black finishes give you extra stealth, as those finishes minimize sunlight reflection off your scope's scope. But they also help to reduce corrosive damage that can build up over time.
My Top Pick – Bushnell Banner 3-9x40mm Riflescope
In my opinion, the Bushnell Banner 3-9x40mm Riflescope is the best 350 Legend rifle scope overall, bar none. I'd recommend it for both hunters and for target shooters thanks to its collection of exceptional features and durable construction. I'll go into more detail below, so continue reading if you want to know why this scope in particular is the top choice for 350 Legend firearms.
The 4 Best 350 Legend Scopes
You already know what my top choice is, but I also found several other great 350 Legend Scopes in my search for the best. You should check out each of the individual reviews below. My best pick might not be the exact same as yours and vice versa, so it helps to have several backup scopes you can consider if the Bushnell optic isn't ideal for your needs for one reason or another.
The Top 4 .350 Legend scope are:
Bushnell Banner 3-9×40 Riflescope
Burris Fullfield E1 Hunting Scope
UTGLeapers, Inc. UTG 3-12×44 Scope
Vortex Optics Diamondback SFP Scope
---
1. Bushnell Banner 3-9x40mm Riflescope
Bushnell's Banner 3-9x40mm Riflescope is affordable, effective, and beneficial to hunters in more ways than one.
My Feeling After Using This Product
Right off the bat, you'll like the extended eye relief for this magnifying scope, which tops out at 6 inches. 350 Legend cartridges aren't among the highest recoil overall, but this is still a an important element for hunters who want to make sure they don't accidentally injure themselves just because they mount their scope on a light rifle.
Meanwhile, the lenses are fully multicoated. In my testing with this scope, I found the coatings to be excellent thanks to the extra durability they provided the lenses and the improved light transmission they guaranteed. Good light transmission is crucial, especially when shooting in lowlight environments.
Naturally, this scope is also among the most durable on the market. It's IPX7 waterproof, and it is rated for foggy weather thanks to argon purging. Aircraft-grade aluminum makes up the primary tube component of the scope, guaranteeing longevity and excellent performance for years to come. That's a big benefit, given the asking price.
Product Highlights
Overall, I was most impressed with the proprietary Dusk and Dawn Brightness (DBB) coatings on the above-mentioned lenses. In a nutshell, these special coatings dispel any distortion or shadows on the lenses, enabling you to use this optic in any light environment you choose.
Flexibility is the name of the game when it comes to full hunting success. Thanks to these special lenses and coatings, you should be able to take the scope hunting when animals are most active in the earliest and latest hours of the day. In my experience, that's a major advantage.
Common Problems and How to Deal with Them
All that said, you'll also notice that the windage and elevation turrets are both unmarked and are a little slippery to the touch. This is maybe not that surprising since the scope is not very expensive. Still, I was disappointed to find that I could not rely on the windage and elevation turrets to stay where I set them. You'll also want to spend some time marking the turrets yourself or pay extra attention to how you adjust for windage and elevation so you don't lose track.
Key Features
3-9x magnification
40mm objective lens
SFP scope
Pros
Excellent durability overall
Very good lenses for lowlight shooting
Very affordable
Cons
Windage and elevation turrets could be a lot better
Basic Parameters
| | |
| --- | --- |
| Manufacturer | Bushnell |
| Weight | 13 oz |
| Eye Relief | 3.3" |
| Magnification | 3-9x |
| Field of View | 9'-40' |
The Bottom Line
Overall, the Banner 3-9×40 scope is a very decent piece of equipment for 350 Legend shooters. It's affordable, effective, and bolstered by top-tier lenses.
My rating: 4.8/5
---
2. Burris Fullfield E1 Hunting Scope
Burris also offers a very good 350 Legend hunting scope in the Fullfield E1, which is impressive in more ways than one.
My Feeling After Using This Product
The Fullfield E1 scope is a little more expensive than the best 350 Legend optic, but it has the benefit of zooming much further into the distance. The maximum magnification of 14x pairs well with the reasonably large 42 mm objective lens, which is boosted by special coatings to maximize color contrast and clarity across the board. The high-grade optical glass is better than I expected.
I was also impressed with the power ring for the magnification settings. Not only is it very easy to grip in turn, even if you wear gloves while using the scope, but the eyepiece is designed not to rotate. The benefit? I found that the lens covers stayed put during my time with this rifle optic.
Of course, the Fullfield E1 is also noteworthy because of its durability. The scope tube is filled with nitrogen gas to prevent fogging, and it's a totally waterproof piece of equipment. The Burris Forever Warranty is an excellent added touch that provides more value for money and peace of mind in equal measure.
Product Highlights
For my money, the double internal spring-tension system is the standout feature of the Fullfield E1. Put simply, this feature lets the scope hold zero even through heavy shock and recoil, along with any other vibrations it might be subject to.
Again, 350 Legend cartridges aren't exactly high recoil projectiles. Still, I found that the internal spring tension system was a good added benefit that guaranteed more consistency and accuracy than you might expect from an optic of this price range.
Common Problems and How to Deal with Them
The biggest downside lies with the turrets yet again. While these are a little more tactile and reliable than some of the other turrets on competing scopes, they don't come with any markings. Therefore, while you can compensate for windage and elevation, you'll need to keep track of the values for each turret in your head.
On top of that, I found that the default scope purchase didn't come with things like scope covers, rifle scope rings, and so on. You have to spend more to purchase these – I would argue – necessary accessories.
Key Features
4.5x-14x magnification
42mm objective lens
SFP scope
Pros
Good construction
Excellent magnification zoom ring
Very consistent and steady
Optical glass is well constructed
Cons
Accessories cost extra
Windage and elevation turrets aren't marked
Basic Parameters
| | |
| --- | --- |
| Manufacturer | Burris |
| Weight | 15.3 oz |
| Eye Relief | 3.1"-3.8" |
| Magnification | 4.5x-14x |
| Field of View | 7.4'-22' |
The Bottom Line
In the end, the Fullfield E1 is a decent hunting optic for 350 Legend users, and it's only held back by a few minor design flaws.
For more guides, check my recommendations for the best scopes for ak-47.
My rating: 4.7/5
---
3. UTG Leapers, Inc. UTG 3-12×44 Scope
UTG's 3-12×44 scope is another good option if you plan to take your 350 Legend firearm out hunting in the near future.
My Feeling After Using This Product
I was first struck by the excellent quick power selector ring, which lets you swap between the magnification settings available quickly and easily. Not only does this minimize the likelihood of accidentally zooming in too far or too quickly, but it also makes using the scope that much easier in general.
On top of that, I appreciated the zero lockable and resettable target turrets. Not only are these tactile and audible, but they can also be locked whenever you need to ensure you don't accidentally jostle either. The side-wheel adjustable turret for parallax adjustment is just icing on the proverbial cake.
During my experiments, I found the 3-12×44 scope to come with an integrated sunshade. This was great for using the optic in bright daytime, like shooting around noon. The mil-dot range estimating reticle also assists. All in all, I hope I've made it clear how much of a complete package this optic really is. This scope also features in my best scout scopes guide.
Product Highlights
The best thing, however, is the illuminated reticle. It's bolstered by an EZ-TAP illumination-enhancing system that allows you to illuminate the reticle in red or green. I discovered 36 different colors in total, so there's always a reticle illumination shade that's perfect for your current weather or light condition.
As far as adjustments go, you can simply change the illuminated reticle controls using a tap control scheme. It's a bit unique as far as the illuminated optics go, but I was still impressed with just how useful and consistent the entire setup was.
Common Problems and How to Deal with Them
In my opinion, the eye relief gets a little short at maximum magnification: just 2.83 inches. While this shouldn't be a dealbreaker considering the usual recoil power of 350 Legend cartridges, it's something to keep in mind.
I'd recommend firing a few test shots while calibrating the scope so you know just how much your rifle bucks in your hands when you pull the trigger. That way, you won't run into any painful surprises. One more thing: the scope is a bit heavy compared to competing optics.
Key Features
3-12x magnification
44m objective lens
SFP scope
Pros
Good durability
Excellent illuminated reticle
Windage and elevation turrets are constructed smartly
Has a built-in sunshade and good range estimating reticle
Cons
Eye relief can get a little short for comfort
A little heavy
Basic Parameters
| | |
| --- | --- |
| Manufacturer | UTG |
| Weight | 23.2 oz |
| Eye Relief | 2.83"-3.31" |
| Magnification | 3-12x |
| Field of View | 8.4'-34' |
The Bottom Line
Overall, I'd recommend the 3-12×44 scope for hunters who want a set of turrets they can rely upon and a rifle scope with a stellar illuminated reticle for nighttime shooting.
My rating: 4.7/5
---
4. Vortex Optics Diamondback 4-12×40 Second Focal Plane Riflescope
Vortex Optics makes some of the best optics in the business, and this Diamondback SFP scope is certainly a good choice for 350 Legend fans.
My Feeling After Using This Product
The Diamondback SFP scope is a little pricier than the other options, but there are some good reasons for this. For starters, the scope is fairly lightweight, so mounting it on any 350 Legend rifle should be quick and simple. The lenses are also well constructed, featuring multiple coatings to keep your sight picture crystal-clear at all times.
The rest of the scope is similarly well constructed. It's made of one piece of aircraft-grade aluminum, then is finished with a hard anodized coating. The resulting scope is shockproof, weatherproof, and doesn't even reflect very well in sunlight. All in all, I would expect this 350 Legend scope to last for several years, provided you maintain it from time to time.
The scope's other elements are also good. For example, it comes with metal-on-metal precision turrets that let you zero reset after sighting into your target. While they aren't marked, that's an overall minor downside, given the overall functionality they facilitate. The precision glide erector system works with both the turrets and the magnification swap ring, so you never miss your intended zoom level.
Product Highlights
For my money, the dead-hold BDC reticle is the best part of the Diamondback SFP scope. Put simply, this BDC reticle has special holdover points to help you compensate for distance shooting. Because maximum magnification can be anywhere from 5x to 12x, that's a good feature for everyone.
In my opinion, pairing that reticle with the 4-12x variation of this scope is the wisest idea. That way, you'll be able to take full advantage of the 350 Legend cartridge's effective range and maximize your overall hunting capabilities. The Vortex is also a good optics for Scar 17 for short to medium ranges.
Common Problems and How to Deal with Them
As I noted earlier, the windage and elevation turrets don't come with markings, which is a bit of a downside. But that's the only thing I noticed wrong with it. Since that's something you can compensate for, it's not enough for me to avoid recommending it to 350 Legend fans.
Key Features
4x-12x magnification
40mm objective lens
SFP scope
Pros
Very well constructed
Precision glide erector system is reliable
Very good reticle for long-range shooting
Has excellent lenses and windage and elevation turrets overall
Cons
Basic Parameters
| | |
| --- | --- |
| Manufacturer | Vortex Optics |
| Weight | 12.8 oz |
| Eye Relief | 3.3"-3.5" |
| Magnification | 4x-12x |
| Field of View | 14.8'-44.6' |
The Bottom Line
Ultimately, the Diamondback SFP scope is a very good 350 Legend scope for long-range hunters, target shooters, and everyone in between.
My rating: 4.7/5
---
Conclusion
All in all, I am confident whichever scope from my list you choose, it will serve you perfectly along your .350 Legend weapon.
Happy shooting!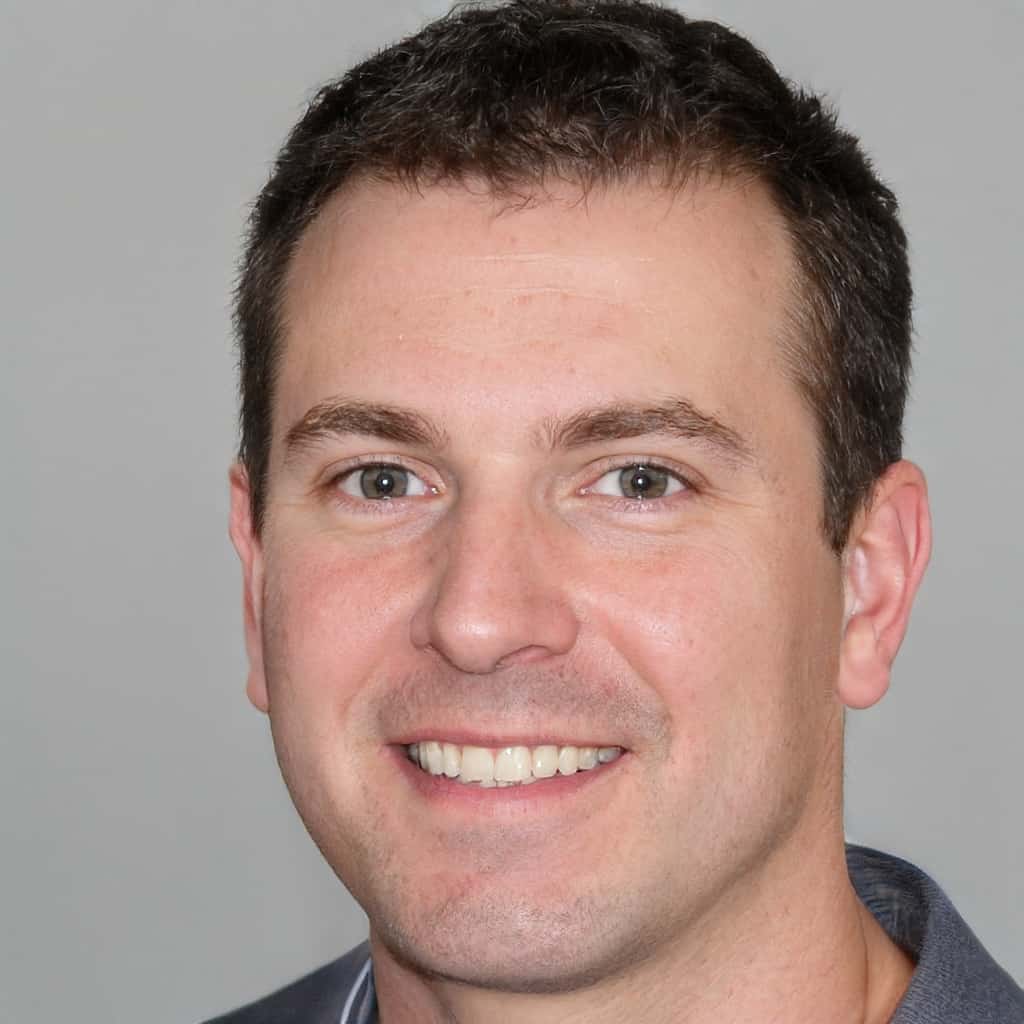 Mike Fellon was born and raised in Dallas, Texas. He inherited his hunting passions after his father John – he was fascinated by his stories, hearing how much attention, focus, dedication and patience he invested in shooting every animal. When he was old enough, his father first allowed him to shoot some cans and bottles with his shotgun, and then took him hunting – it was love at first sight. Mike has never stopped pursuing his hobby ever since.