In the 1980's Jeff Cooper developed the idea of a general purpose rifle that would work across the board. From hunting to self-dense, this fantastic machine could do it all. This gun later had its name changed to the Scout Rifle, which Cooper continued to refine until his death.
This amazing bolt-action rifle weighted about seven pounds and stood at about a meter long with a 19" barrel. Detailed characteristics of this excellent weapon involved a low-mounted, low-powered, and extended eye relief scope.
Why would you even want a gun like the Scout Rifle? What else does it have to offer?
Capable of successfully hitting a man-sized target out at around 450 yards 

Fitted with practical slings for both carrying and shooting.

Lightweight and easy to lug around.

Forward-mounted accessories also allow for rapid reloading.
As you can see, this well-crafted and carefully designed rifle has surpassed the trials of time and iterations. Jeff Cooper aimed to make this gun a reliable weapon that serves practical purposes. For someone to continue to work and develop a piece until their death is a pure sense of dedication to the craft.
Now that we have seen some of the gun's capabilities, it's time to dive in a bit deeper. What is this Scout rifle capable of when considering performance?
Going The Distance: Maximize Your Shooting Range
Out-of-the-box, a Scout Rifle chambered in a .308 or similar round can shoot up to 200 yards with less than 1 MOA.
Add a suitable scope and you can triple that distance and shoot even further with practice.
A Quick Guide To Distance: How Far Will Your Bullet Go?
For a Scout Rifle with a standard barrel size, keep these rough estimations in mind:
Long Range: 350 yards and up
Medium Range: 150 – 350 yards
Close Range: Up to 150 yards
Whether you're hunting at a long distance or want to improve your close range shooting, the right magnification can be beneficial for both.
What Magnification Do You Need?
With its growing affection and admiration, you are going to need a new kick to turn this practice weapon into something spectacular. However, it is important to know that not one single scope will work for every person.
Every individual will need to use a different type of scope for their own personal use and reason. Your average trip in the field will determine what kind of scope that you will use.
Long Range (350 yards and above)

At the 350 yard range and above, you won't usually be taking down any large prey. This is mostly because of the lack of penetration at this distance. However, the range is still an impressive distance to shoot a target at. If this is what you're interested in, you will want to look for a 7x magnification or higher.
Medium Range (150 – 350 yards)

This is a comfortable range for most shooters. The Scout Rifle is the perfect weapon for it. If you're looking to shoot around the medium range, you will want a 3-7x magnification.
Close Range (Up to 150 yards)

There isn't anyting the scout rifle cannot wipe out at this range . If you find yourself at this distance, you will want to be using a 1-3x magnification.
Let's take a look at the scopes that I have narrowed down to help give you an advantage over your competition.
The 5 Best Scout Scopes
Forget every other scope that you have seen until this very moment. I have tested multiple optics in order to find the absolute best Scout scope available! Here are our tops picks from everything that we were able to scrounge up and discover for your enjoyment.
Hoping to find out more about these bad boys? Keep reading below to see why each of these scopes are our top picks.
Finding Your Next Scope
Which one of these fantastic attachments will be your choice?
---
1. Burris Ballistic Plex 2-7x32mm Scope
Check Price on Amazon Check Price on OpticsPlanet
Burris has an excellent scope for scout rifles of all types, and I found this particular model to be top-tier for several key reasons.
My Feeling After Using This Product
The Burris 2-7x32mm scope has a variety of important features. For example, the eye relief is fantastic, so it's great for casual shooting in the field, hunting, and target practice without worrying about accidentally injuring your orbital bone due to your rifle jumping back too close.
The lenses and optics, meanwhile, are very crisp and bright in my experience. I really liked how excellent the lens coatings were, as they bolstered light transmission and overall color contrast. It's all complemented by a titular ballistic plex reticle, which does a great job of enhancing the hunting experience.
The knob to adjust magnification is low-profile and very stiff, which I appreciated since it prevents you from accidentally changing ratification settings without meaning to. The windage and elevation turrets are responsive, but are unmarked.
Product Highlights
Of particular note is the high quality and durability of the Burris optic. Burris as a manufacturer is well known for putting each of its optics through its paces before releasing a new model to market, and this is no exception. For instance, while I wasn't subjected to heavy recoil situations during my use, I conducted a shake test to verify its resilience. I placed the scope on a mechanical shaker platform, simulating rough handling and impacts, and the scope held its zero remarkably well.
It's a very high-durability scope, capable of withstanding high recoil. While this may or may not be a big deal depending on the scout rifle you choose to use, you can never get too much durability and longevity, particularly considering that the scope is not the cheapest on the market.
Common Problems and How to Deal with Them
As noted above, the windage and elevation turrets don't come with any indicator markings. That's a significant downside, as it makes it tough for you to remember where exactly you set these values when you are just one knob or the other.
That said, you can remember your values with a little practice, and this downside doesn't decrease the scope's value all that much.
Key Features
2-7x magnification
32mm objective lens
SFP scope
Pros
Excellent lenses
Supremely durable
Good magnification ring
Informative reticle
Cons
Windage and elevation turrets don't have markings
Basic Parameters
| | |
| --- | --- |
| Manufacturer | Burris |
| Weight | 13 oz |
| Eye Relief | 1.9"-12" |
| Magnification | 2-7x |
| Field of View | 7'-21' |
The Bottom Line
Overall, the Burris 2-7x32mm scope is a stellar example of a durable scout rifle scope you can rely on time and again. The Burris is also an excellent choice for m1a scout.
My rating: 4.8/5
---
2.

Trijicon TR24R AccuPoint 1-4x24mm Riflescope
Check Price on Amazon Check Price on OpticsPlanet
Trijicon's TR24R  1-4x234mm riflescope is another great scout rifle optic thanks to its impressive features and design.
My Feeling After Using This Product
For starters, this scout rifle scope is a great tactical and close-range choice thanks to its magnification settings, which are low and perfectly complementary to the 24 mm objective lens. It's not a very long-range optic, but it's great for short-range varmint hunting and target shooting.
The rest of the scope benefits from a rugged, durable design bolstered by aircraft-grade aluminum and an anti-corrosive finish. I subjected it to a saltwater spray test to simulate corrosive conditions and was impressed by its resistance to rust and corrosion. The finish is indeed great for reducing glare and maximizing scope longevity. Those coatings also maximize light transmission. The eye relief of the Trijicon is very good, as well – I measured it at about 3.4 inches to 4 inches when at maximum magnification.
The windage and elevation turrets further impressed me during my time with the Trijicon riflescope. They don't require any tools to adjust, and they are capped and have zero-stop adjusters. As a result, I found you could easily lock them in place and reset them to zero when needed.
Product Highlights
The real standout feature of the Trijicon TR24R, however, is the tritium-illuminated reticle. It uses a tritium phosphor lamp, so no batteries are needed and you can rely on the reticle's illumination for years to come. The lamp is bright enough for any shooting needs, so don't worry about it being a gimmick – I thought it was as good as a traditional, battery-powered illuminated reticle.
The brightness of the reticle also automatically changes based on your ambient light environment. This is a stellar and very interesting feature that improves ease of use and maximizes hunting functionality. I really found this to be an excellent addition to the scope overall.
Common Problems and How to Deal with Them
The downside of the AccuPoint riflescope is definitely its price. Make no mistake, you'll pay a good amount of money to use this optic with your scout rifle. However, I still recommend it for many since, given the lack of a required battery for the reticle and the scope's overall value and durability, it's certainly a good investment you can make for your hunting success in the future.
Key Features
1-4x magnification
24mm objective lens
SFP scope
Pros
Tritium phosphor illuminated reticle is great
Excellent durability
Phenomenal windage and elevation turrets
Good eye relief
Cons
Very expensive compared to other scopes
Basic Parameters
| | |
| --- | --- |
| Manufacturer | Trijicon |
| Weight | 14.4 oz |
| Eye Relief | 3.4"-4" |
| Magnification | 1-4x |
| Field of View | 24.1'-94.2' |
The Bottom Line
All in all, the TR24R AccuPoint 1-4x234mm Riflescope is a top illuminated rifle scope for scout rifle users and a very durable choice for long-term consistency.
My rating: 4.8/5
---
3. Vortex Optics Crossfire II 2-7×32 Scout, Second Focal Plane Riflescope
Check Price on Amazon Check Price on OpticsPlanet
It's no surprise that an optic from Vortex made my list of the best scout scopes. The Crossfire II has a lot of excellent points to consider in my breakdown below.
My Feeling After Using This Product
The Crossfire II starts off with durability right out of the box, as it's made from aircraft-grade aluminum. The internal components are sealed against all sorts of dangers, so they can work perfectly in inclement weather and any outdoor environments. I tested its weather resilience during a heavy downpour in my backyard, and the internal optics remained perfectly clear, proving its resistance to environmental challenges.
I really liked the Vortex, however, thanks to its very generous eye relief and highly forgiving eye box. These make the scope very easy and fun to use, particularly if you decide to pair it with a high-recoil scout rifle. Thanks to the eye relief, you'll never need to worry about accidentally injuring yourself.
The scope's lenses are top-tier, as well. They have several coatings to ensure optimal light transmission and maximum color contrast. Thanks to these lenses, you'll be able to spot your target, even if they somewhat blend in against the background. Thus, it's a great scout rifle scope for hunting anywhere. The scope comes with a lens cloth, too. You can use this to keep the lenses clean in the field with some lens cleaning solution or spray.
Product Highlights
The standout element of the Crossfire II 2-7×32, in my eyes, is the set of capped and finger-adjustable turrets for windage and elevation. Not only are these highly adjustable and easy to use, but they make audible and tactile clicks as you use them.
The benefit? I found that they allowed me to keep my eye on my target even while compensating for windage and elevation. That's an invaluable advantage, particularly when writing about your hunt rests on you maintaining your concentration. The turrets can also be immediately reset to zero with the touch of a button, adding even more practical functionality.
Common Problems and How to Deal with Them
The same turrets, unfortunately, don't come with any markings. This isn't as big of a downside as you may think, especially once you get used to the scope and practice with it for a short time. Still, even though the scope is very affordable, I'd have liked to see clear markings on these turrets to maximize their value even further.
Key Features
2-7x magnification
32mm objective lens
SFP scope
Pros
Highly affordable scope
Good construction
Great windage and elevation turrets
Excellent lenses
Phenomenal eye relief
Cons
No markings on the windage and elevation turrets
Basic Parameters
| | |
| --- | --- |
| Manufacturer | Vortex Optics |
| Weight | 12 oz |
| Eye Relief | 9.45" |
| Magnification | 2-7x |
| Field of View | 5.2'-18.3' |
The Bottom Line
In the end, the Vortex Optics Crossfire II 2-7×32 is a very good scout scope and a perfect pick for hunters on a budget who also want an optic that provides high value for money.
My rating: 4.7/5
---
4. UTG 2-7×44 30mm Long Eye Relief Scout Scope
Check Price on Amazon Check Price on OpticsPlanet
UTG's 2-7×44 Scout Scope is certainly a great choice for scout rifles, especially given its name. Let me show you exactly why.
My Feeling After Using This Product
The UTG 2-7×44 Scout Scope is a heavy-duty piece of equipment and a perfect choice if you wish to optimize your shooting accuracy at medium to long distances. The TS platform that the scope comes with makes it perfect for hunting in any inclement weather, as it is immune to damage from wet or foggy weather. The lenses are further protected thanks to an integrated sunshade, which is set at an angle to stop sun glare from affecting your shooting accuracy.
Furthermore, I found that the UTG came with long eye relief: always a good thing when using an optic with a high recoil scout rifle. The forgiving eye relief came to my aid during a friendly shooting competition at the local range. I was paired with a high-recoil rifle, and the scope ensured I could maintain a safe and comfortable distance, improving my overall performance.
The windage and elevation turrets are zero setting and zero locking. These make it easy for you to set them to the perfect values, then lock them in place. I really liked this feature since it prevented me from accidentally changing windage and elevation values when adjusting my position.
Product Highlights
In my time with the 2-7×44 scout scope, I was particularly impressed by the EZ-TAP illuminated reticle. The reticle is etched directly onto the glass, ensuring long-term durability. Even if you pair the scope with a high-recoil scout rifle, the reticle will not shake free or lose its brightness.
Even better, the illuminated reticle can be adjusted between 36 different colors and brightness settings. As a result, you can use and rely on the illuminated reticle in any weather, light condition, or hunting environment, even at high noon. The illuminated reticle relies on a lithium battery, but it lasts for several thousand hours and can easily be replaced.
Common Problems and How to Deal with Them
The big downside here is certainly the weight. The UTG 2-7×44 scope is a bit of a heavy scout scope compared to the competition, so you may find that it offsets the balance you've painstakingly learned with your rifle. Spending some time with the scope before taking it into the field is the best way to compensate for this downside, in my experience.
Key Features
2-7x magnification
44mm objective lens
SFP scope
Pros
Good illuminated reticle
Excellent lens quality
Very durable construction
Has lens shade for better lens protection
Cons
Basic Parameters
| | |
| --- | --- |
| Manufacturer | UTG |
| Weight | 25.4 oz |
| Eye Relief | 9.5"-11" |
| Magnification | 2-7x |
| Field of View | 10'-32' |
The Bottom Line
In the end, the UTG 2-7×44 Long Eye Relief Scout Scope is a good, cost-effective scout optic and a perfect pick for fans of illuminated reticles and high-quality, clear lenses.
My rating: 4.7/5
---
5. Leupold VX-Freedom 1.5-4x20mm Riflescope

Check Price on Amazon Check Price on OpticsPlanet
Leupold is also a very well-known scope manufacturer, and I found the VX-Freedom 1.5-4×20 Riflescope to be an excellent scout scope for several different reasons.
My Feeling After Using This Product
The VX-Freedom 1.5-4×20 riflescope is built to last, featuring waterproof and fog proof construction. Thus, it's a perfect choice for taking with you on any hunting trip in any season. The lenses are boosted by scratch-resistant coatings, so they should hold up well, even under regular wear and tear or exposure to dust and grit.
The VX-Freedom also provides a pretty good field of view. Meanwhile, the magnification settings enable accuracy at close to midrange engagements, target shooting competitions, and hunts. I really like this combination of features since they make the scope feel like it can be suitable for any situation in which you might use a scout rifle.
The scope comes with tactile windage and elevation turrets, although they are not marked. The finger clicks, still, are pretty excellent and allow you to compensate the scope for elevation or windage without having to take your eye off the target. Everything is bolstered by the Leupold lifetime guarantee, which maximizes value for money.
Product Highlights
The big draw, however, is the Advanced Optical System. I tested this feature one early morning by comparing the Leupold with another scope I had at hand, observing a birdhouse in my backyard just as dawn was breaking. The Leupold definitely gave me clearer images with more contrast, proving the efficiency of the Advanced Optical System in providing extra minutes of usable light.
Since these are some of the most popular times to hunt, this is a stellar feature for hunters seeking an optic that will help them make the most of their hunting scout rifles!
Common Problems and How to Deal with Them
The windage and elevation turrets, as mentioned above, aren't marked. That's a minor downside, though, and as I noted earlier, you can usually get around this by spending some time with the scope. Alternatively, you can make your own markings using a white permanent marker.
Key Features
1.5-4x magnification
20mm objective lens
SFP scope
Pros
Excellent light transmission and color clarity
Good durability
Lifetime warranty
Feels agile and responsive
Cons
Unmarked windage and elevation turrets
Basic Parameters
| | |
| --- | --- |
| Manufacturer | Leupold |
| Weight | 9.6 oz |
| Eye Relief | 3.7"-4.2" |
| Magnification | 1.5-4x |
| Field of View | 29.4'-74.2' |
The Bottom Line
All in all, I'd rate the Leupold VX-Freedom 1.5-4×20 scope quite highly and easily recommend it for hunters who wish to maximize accuracy in the early and late hours of the day.
My rating: 4.4/5
---
What Are You Waiting For?
Out on the field, the Scout Rifle is made for the flexibility to perform any job at any time. Why should you expect anything less out of your scope?
While finding the right type of attachment for your rifle may be difficult; hopefully, these four wonderful pieces can help to narrow down your options.
Durability wants to be the Burris scope's middle name. The rigorous testing the piece goes through during development is intense. Just by holding it you can immediately tell that it is a great quality product that will last you a long time.

Eye relief is incredibly important for the Scout Rifle and the Leupold makes it their mission. If you want long eye relief with a mix of fast target acquiring, then this scope is a necessity. We honestly would not recommend hunting without it if these are your priorities.

While the Vortex also has excellent eye relief, it should also be mentioned how great the broad field of view is. Hunters will love the ability to scope out the area while being able to focus on medium-range magnification.

We still can not get over the UTG and its 36-color mode. It is undoubtedly heavy-duty, but when you have a gun like the Scout Rifle, you are going to need something that packs a punch. However, just make sure that you have a battery with you while you are out on the field.
The next best Scout scope for your rifle is just a click away. Are you ready to take your shooting up to the next level? If you are a fan of something traditional you may like best muzzleloader scopes.
---
Frequently Asked Questions
What Is A Scout Rifle?
Scout rifles are general-purpose rifles developed and popularized by the late Lt. Col. Jeff Cooper, a well-known firearms expert.
It's a type of gun that's been meticulously built to suit a wide range of applications. If you could only have one firearm, this is the one you'd choose.
In the 1980s, Cooper championed the idea of a scout rifle, but the only way to get one was to have one custom made. He outlined a concept that any scout rifle should achieve. A few gun manufacturers set out to create branded scout rifles that would suit Cooper's specifications.
Only a few scout rifles are considered to be close to Cooper's ideal scout rifle.
Why Should You Own a Scout Rifle?
These guns provide you with speed and reliability, which were two of Cooper's key objectives. With stripper clips, the rifle reloads faster, allowing you to quickly dispatch any threat. Empty cases can likewise be ejected with ease.
This is a weapon that will suit anybody without regard to their individual needs. You can't go wrong with this rifle paired with a high-quality hunting sight placed on it for self-defense or even hunting in severe terrain. It's a small gun that can easily be carried on your back. When traveling in the woods, the rifle length is carefully calculated to avoid touching the grasses and shrubs.
Overall, a scout rifle will open up a world of options for you, whether you're shooting outside or indoors.
What Are The Downsides of the Scout?
The scout design has some drawbacks, the most significant of which is the scope. Scout scopes have a lengthy eye relief and objective lenses with a small diameter. Only a few high-end manufacturers have made significant investments in the design. Because of these drawbacks, hunters can't see as well at dawn and night.
Who Was Jeff Cooper?
Cooper was a former Marine lieutenant colonel and firearms instructor and the founder of the legendary Gunsite Academy in Paulden, Arizona. He was a leading expert on rifle shooting and marksmanship and authored the rifleman's tome "The Art of the Rifle".
What Qualifies A Scout?
There are multiple factors that Cooper used to determine is a rifle is a "scout", such as:
The rifle had to be a bolt action rifle that operated smoothly. There was no particular brand or model that was preferred. Semi-automatic rifles were not prohibited, but they are difficult to meet the weight requirements.
The firearm must be under a meter in length. Today, shorter barrel rifles with 18-20 inch barrels are relatively prevalent, demonstrating Cooper's importance.
The rifle had to be 6.6 pounds, but with the sling and optics, it can weigh up to 7.7 pounds. The rifle was designed to be used across long distances, which is why a sling was included. Scout sights can help with the increased weight, but choosing the right scope for a scout rifle is critical to meeting the scout criterion.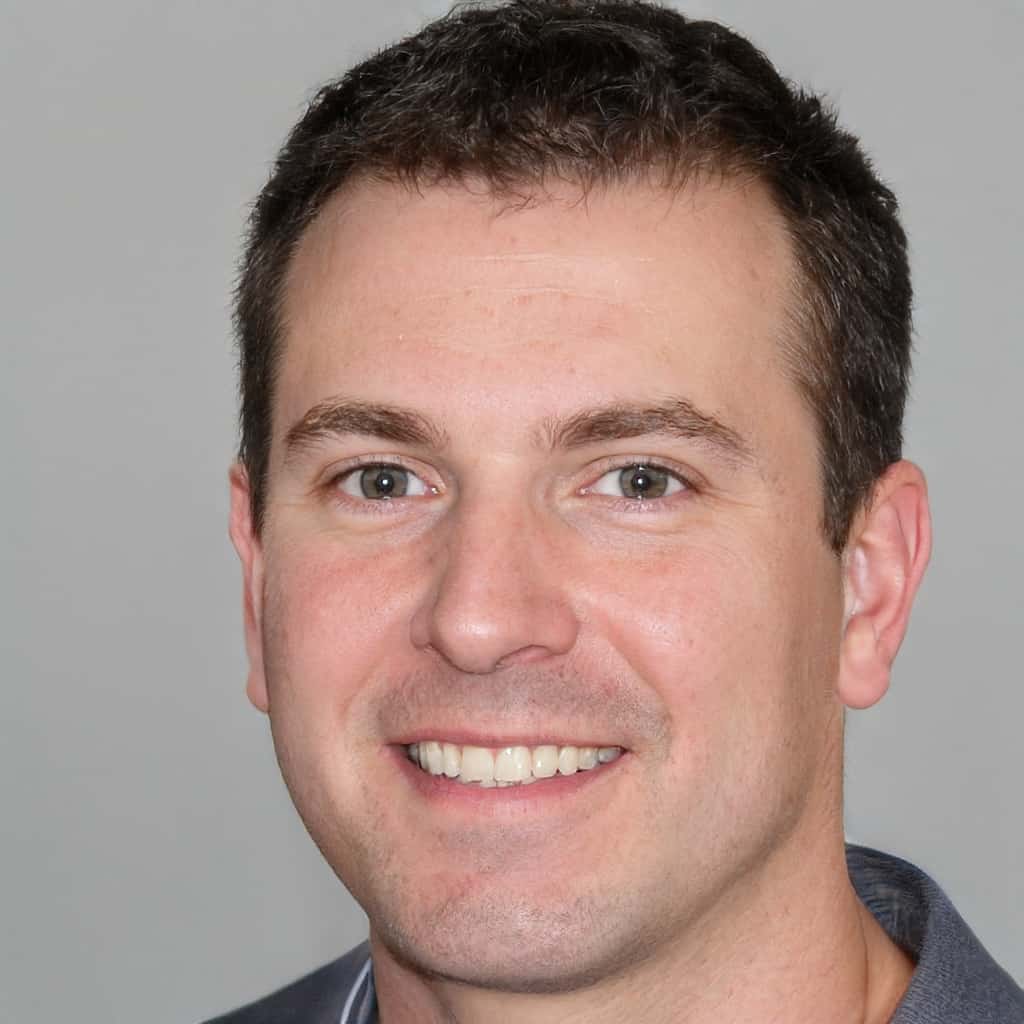 Mike Fellon was born and raised in Dallas, Texas. He inherited his hunting passions after his father John – he was fascinated by his stories, hearing how much attention, focus, dedication and patience he invested in shooting every animal. When he was old enough, his father first allowed him to shoot some cans and bottles with his shotgun, and then took him hunting – it was love at first sight. Mike has never stopped pursuing his hobby ever since.