Are you looking for a good muzzleloader scope, but you are confused about which one to choose? With so many options in the market, I know that choosing the best muzzleloader scope can be challenging. Muzzleloaders are increasing in popularity and people are purchasing more scopes and other related accessories. There are solid reasons for that, shooting a muzzleloader is just something else, each shot is special and crafted by you.
With the advancement of technologies muzzleloader rifles shooting range has increased a lot. Depending on the caliber some muzzleloaders are accurate up to 300 yards nowadays, something which was once impossible.
For your rifle to be accurate to that range you will need a scope for it. It is important to consider various factors before choosing the most suitable scope for your muzzleloader. Most importantly, there is no point to go for magnification of more than 9x as this will be an overkill for a muzzleloader, no matter the caliber. It is also a good idea to buy a scope that is sturdy enough and can withstand anything your muzzleloader throws at it.
---
Best Muzzleloader Scopes – Top 5
After scouting through forums, reading through reviews and asking muzzleloader owners I have come up with the following list. Below are reviews of the 5 best muzzleloader scopes. You have to decide for yourself which one will fit your needs the best based on the specifications and the price.
1.

Leupold VX-Freedom 3-9x40mm Riflescope
Check Price on Amazon
Check Price on OpticsPlanet
For any great muzzleloader rifle, you'll need a capable and long-distance rifle scope that can withstand the recoil of a typical firearm plus afford consistency. This is especially true since muzzleloader rifles are more punishing if you miss.
Durability and Weatherproofing
With all that in mind, the Leupold VX-Freedom rifle scope is a great choice for a multitude of reasons. For starters, it's totally weatherproof and can resist water, fog, and shock damage. This makes it a perfect hunting scope for any occasion or weather conditions.
But it's also fairly durable thanks to the aircraft-grade aluminum and special "punisher-grade" testing that the manufacturer uses when making the scope. This guarantees consistent performance even under harsh recoil, like the kind that many high-powered muzzleloader rifles produce for their users.
Adjustability to Your Liking
Plus, this Leupold scope comes with magnification settings between 3-9x. It's perfect for hitting short to medium-range targets, as well as some farther out targets without getting into true sniper rifle territory. Bottom line: you won't feel like this scope is too long-distance when using a typical muzzleloader rifle.
Excellent windage and elevation turrets are included by default. They're finger-adjustable and work well even with repeated use, so you don't need to bring extra tools into the field.
Extra Shooting Light
Perhaps the most important part of this scope is the proprietary Leupold Twilight Max Light Management System. This is so good since it grants you approximately 10 more minutes of shooting light. The scope is essentially constructed in such a way that the lens can collect even more light than average compared to other rifle scopes.
Thus, this scope is a perfect choice for shooting during the dusk and dawn: key hunting hours and perfect for use with a typical muzzleloader rifle. Eye relief of between 3.66 and 4.17 inches rounds out the scope's fantastic offerings.
Verdict
Ultimately, this costly rifle scope is nevertheless quite worth the asking price when you consider all that it can bring in terms of durability, consistency, and extra minutes of shooting light during dusk and dawn.
---
2.

Burris Fullfield II Ballistic Plex Scope
Check Price on Amazon
Check Price on OpticsPlanet
Muzzleloader rifle fanatics would do well to check out this high-quality scope from Burris. The FullField II is made with high-quality materials through and through and is a perfect hunting optic for the connoisseur marksman who only wants the best of the best.
High-Grade Hunting Glass
For example, this optic is made with some of the highest quality hunting glass available. The glass used for the objective lens and other glass parts is machine-ground for phenomenal light transmission and long-term durability. Even better, the glass uses index-matched coats of protective materials to boost light transmission even further, as well as protect your eyes from the possibility of sun glares.
As a result, every sight picture will be high-quality and crisp and you'll never need to worry about being blinded right before you take a shot.
Integrated Eyepiece
We'd also like to mention the integrated eyepiece that comes with this Burris optic. Since the eyepiece is integrated into the scope overall, you won't have to worry about it adjusting a separate part in the field. The eyepiece has a no-slip grip so you can swap between magnification settings on the fly.
This scope can magnify between zoom factors of 3-9x: perfect shooting ranges for common muzzleloader rifle engagements.
Durable Construction
Overall, the scope is a durable piece of equipment. It's primarily made from a single piece of aircraft-grade aluminum, affording extra durability without making it weigh too much. In fact, it only weighs about 13 ounces in total.
Furthermore, the scope is designed for weatherproof functionality thanks to its reinforced gas seals. So you can rely on this scope even in wet or foggy weather.
Verdict
Ultimately, the FullField II is a fantastic scope from start to finish and a perfect hunting tool for muzzleloader rifles. Consider this scope heavily if you want something to accompany you on your next hunting trip and give you great performance. It would also fit an m1a, read more about m1a scopes.
---
3.

Vortex Optics Crossfire II 2-7×32 Rimfire
Check Price on Amazon
Check Price on OpticsPlanet
Here's another great choice for a typical muzzleloader rifle, made from Vortex: another big scope manufacturer in the industry. This 2-7x rimfire riflescope is an all-purpose hunting optic that can be easily combined with muzzleloader rifles. It offers multiple benefits that make it worth your while.
Great Eye Relief
For starters, the scope comes with relatively long eye relief at about 3.9 inches at maximum magnification. This will help to ensure that your muzzleloader rifle doesn't accidentally cause an injury to your eye when firing.
It also comes with a very forgiving eye box. This means it'll allow you to capably sight-in and pick out your target from the brush quickly and easily, even if your target tends to blend in with the surrounding environment. The included fast-focus eyepiece bolsters this benefit even further.
Multicoated Lenses and Durability
The scope, of course, comes with anti-reflective and multicoated lenses that help the scope to collect even more light and prevent sun glare from impacting your accuracy. Since the scope is made with aircraft-grade aluminum and shock/waterproofing, it's a great hunting optic for long-term reliability since you should be able to take it into the wilderness without worrying about consistency or durability.
Fantastic Windage/Elevation Turrets
But this scope also has some of the best finger resettable turrets for windage and elevation. Since these turrets are capped, you can easily reset them to zero after you sight-in to your target. It's a perfect combination for hunters that need to make rapid adjustments to hit targets in the short to medium range.
Verdict
All in all, this rifle scope from Vortex is a great pick for muzzleloader rifles due to its versatility and suitability for short to medium-range hunting: the same ranges ideal for muzzleloader hunting. It's a better choice if you want a more agile and adjustable scope for tracking smaller, fast-moving targets than a scope more ideal for sitting patiently during the dusk or dawn minutes and hitting your target after significant setup.
---
4. Simmons Truplex Riflescope 3-9X40
Check Price on Amazon
Check Price on OpticsPlanet
Simmons Truplex Riflescope is a very versatile one and can be mounted on different types of rifles. The scope has a nitrogen-filled body and is available in a single tube design. The scope is waterproof and fog proof and is very durable, ideal for any weather.
A Powerful Muzzleloader Scope
This muzzleloader scope can easily zoom within the range of 3x to 9x, so it allows you to aim comfortably and shoot at different distances. You can use the 3x magnification to aim at your target and zoom into 9x to get the best shots. At all the zoom levels, you will find clarity, resolution, and contrast and the good thing is that the zoom wheel also moves consistently and smoothly. The optics are fully coated and are anti-reflective and anti-glare too.
Light Gathering Ability
The reticle of this muzzleloader scope is a Truplex one, which doesn't have any range markers, but this makes it easier for you to aim at your target. According to a comparison between the Simmons Truplex Riflescope and other scopes with the same specifications, the light transmission range is around 90 to 93%, which means it can easily aim at objects as far as the full potential of a muzzleloader.
The only drawback is that there are no illuminated reticles. The scope is not designed for very high-powered rifles or muzzleloaders as it can't withstand their recoil.
Wide Field View
This scope offers a wide and clear field of view so that you easily can locate and aim at the target. Scopes that have a narrow field of view cause difficulty in aiming because the user can't figure out the surroundings. The field of view of this scope is 31.4′ wide and has a 3x zoom, and with the 10.5′ field of view, you'll get maximum magnification. Hence, even if your target is continuously moving, with this field of view, you won't have the fear of losing it.
Verdict
The Simmons Truplex Riflescope is very durable as it is made up of aircraft grade aluminum. It is also coated with a sturdy armor made up of rubber and thus, it is prone to bumps and drops. As mentioned earlier, it has a waterproof and fog proof design and is overall very durable. It would also fit great for a Ruger 10/22.
---
5. KonusPro 275 Muzzle Loading Scope
Check Price on Amazon
Check Price on OpticsPlanet
The KonusPro muzzleloading riflescope can help you improve the accuracy of your rifle. It has lateral hash marks and if there are crosswinds, the reticle offers good compensation too. This scope is designed specifically for muzzleloaders.
Multicoated Lens for a Bright Picture
The KonusPro 275 has a multicoated lens which provides a clear and crisp view. Used in this scope is the engraved KonusPro 275 reticle. The reticle has reference lines and hash marks so that you can aim precisely at the target. The lens is fog proof and waterproof and thus, you can easily use it in all types of weather conditions.
Smooth Adjustments
The muzzleloader scope has easy and smooth adjustments such as the finger adjustable turrets. The adjustment is of click type, and the turret height is medium. There is a fast focus eyepiece too to make focusing easier.
Verdict
The KonusPro 275 muzzleloader scope is one of the best muzzleloader scopes on the market, and its notable features are the exclusive ballistic reticle and high-quality optics.
---
Frequently Asked Questions
What Defines A Muzzleloader?
Any firearm in which the projectile and propellant charge are loaded from the muzzle is known as a muzzleloader. This is in stark contrast to modern breech-loading firearm designs. The term "muzzleloader" is used to describe both rifled and smoothbore muzzleloaders, as well as the marksman who specializes in shooting them. Both groups are further divided by firing methods, accoutrements, and mechanism, as well as caliber.
Rifles with muzzleloaders are the most prevalent. Smooth-bore muzzleloaders, or shotguns, are also available. Shotgun muzzleloaders can have a single barrel or two barrels that are connected side by side. It's vital to avoid putting the two loads into the same barrel when loading the double-barreled muzzleloader.
What Is The Difference Between A Muzzleloader And Rifle?
A muzzleloader refers to the method of loading the bullet and powder into the barrel, similar to how a cannon is loaded. Meanwhile, a rifle is a long-barreled weapon having rifling grooves in the barrel that is shot with two hands from the shoulder.
Why Isn't A Muzzleloader Considered A Firearm?
Some "antique firearms" are exempt from federal gun control regulations, according to the federal Bureau of Alcohol, Tobacco, and Firearms (ATF). Essentially, if the weapon looks like one made before 1898 or is a true muzzle loader, it is unlikely to be classified as a "firearm" according to federal law.
Can Felons Own A Muzzleloader?
Carrying a muzzleloader is not unlawful, even for felons, because it is considered an antique firearm. That is true for any muzzle-loading firearm that cannot use fixed-fire ammunition. As a result, even if you have a felony record, you can use a muzzleloader for hunting.
How Old Must You Be To Buy A Muzzleloader?
Yes, under federal law, a person under the age of 18 can purchase a muzzle loading firearm. However, state laws vary. Under the NFA, muzzle loading black powder rifles, shotguns, and pistols are considered firearms.
Do You Need To Pass A Background Check For A Muzzleloader?
Most muzzleloading rifles are not required to be sold by an FFL dealer and do not require a background check.
What Are The Distance Limitations For Muzzleloaders?
Modern muzzleloader hunters will tell you that hunting whitetails with a muzzleloader is limited to 200 yards or so.
In a modern setup, muzzle velocities of 2000 feet per second are fairly uncommon. In fact, with most 150 grain, you'll get closer to the 2600 fps target. Even though 308 hunting ammo is no longer available, 2000 fps is still a devastating weapon. Remember that a muzzleloader can easily hold a 250-grain bullet.
Other elements, such as wind drift, might have a significant impact on your blackpowder rifle's accuracy.
How Much Does A Muzzleloader Cost?
Production muzzleloader rifles are available in .45, .50 and .58 caliber ranging in price from about $270.00 – $1000.00.
What Bullet Is Used In Muzzleloaders?
Elongated projectiles or classic "round ball" projectiles are used by muzzleloaders. Each muzzle loading barrel has a twist that is suited for the bullet style.
---
Conclusion
I hope my muzzleloader scope review will help all muzzleloader users in choosing a scope that meets their requirements. The review consists of top-notch scopes that are ideal for shooting on different ranges. The best muzzleloader scope, in my opinion, is the Nikon INLINE XR BDC 300
You may also check which are the best scopes for Mosin Nagant.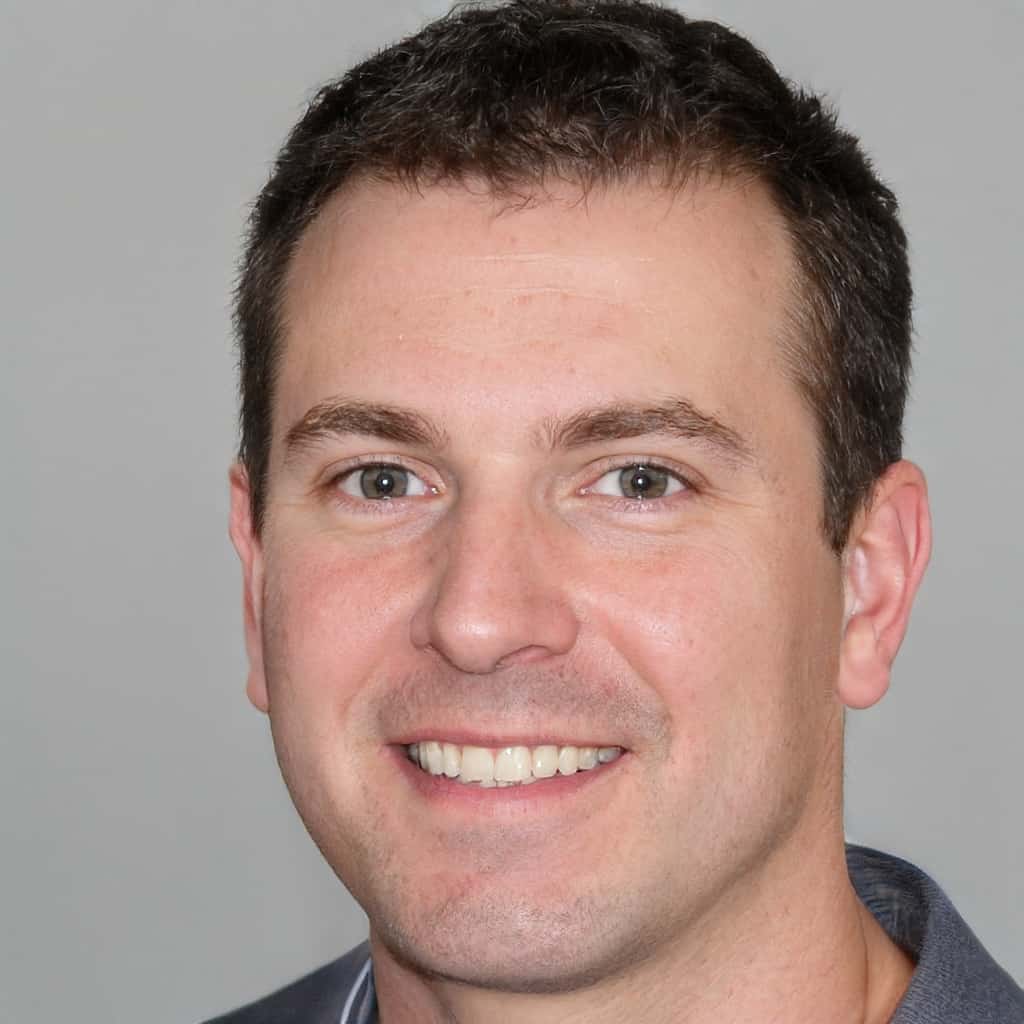 Mike Fellon was born and raised in Dallas, Texas. He inherited his hunting passions after his father John – he was fascinated by his stories, hearing how much attention, focus, dedication and patience he invested in shooting every animal. When he was old enough, his father first allowed him to shoot some cans and bottles with his shotgun, and then took him hunting – it was love at first sight. Mike has never stopped pursuing his hobby ever since.