Are you in the market for a high-quality muzzleloader scope, but feeling overwhelmed by the number of options available? Selecting the ideal muzzleloader scope can indeed be a challenging task due to the diverse range of choices out there. Muzzleloaders have been gaining traction, leading to an increased demand for scopes and other related accessories. Each shot with a muzzleloader is unique, making the experience of shooting with it truly remarkable.
Modern technology advancements have greatly improved the shooting range of muzzleloader rifles. Today, certain calibers of muzzleloaders can achieve accuracy up to 300 yards, a feat that was previously unthinkable.
To ensure this degree of accuracy, you'll need a suitable scope for your muzzleloader. Prior to making a decision, it's crucial to consider several factors to determine the best scope for your needs. Primarily, there's no need to opt for a scope with more than 9x magnification, as this would be excessive for a muzzleloader, irrespective of its caliber. Additionally, it's beneficial to invest in a robust scope that can withstand anything your muzzleloader throws at it.
---
Best Muzzleloader Scopes – Top 4
After testing numerous scopes I have come up with the following list. Below are reviews of the 4 best muzzleloader scopes. You have to decide for yourself which one will fit your needs the best based on the specifications and the price.
---
1.

KONUS 10x44mm Muzzle Loading Scope
Konus' special Zoom Scope for muzzleloader rifles has a lot of excellent features that could make it worth your time and money.
My Feeling After Using This Product
For starters, the Konus Scope weighs only a little over 16 ounces, so it won't overly offset the balance of your chosen muzzleloader rifle. That's an important element, especially considering that balance, accuracy, and practice are everything when using these types of firearms.
Furthermore, this muzzleloader rifle scope is waterproof, shockproof, and fog proof to the max. Thanks to being filled with dry nitrogen, it can be used in any type of inclement weather. In my experiments with the Konus Scope, I found it to be perfect for taking into the field, no matter whether it was wet or foggy out.
The optics are coated with special layers of materials to maximize light transmission, and the reticle itself is engraved in the second focal plane. Since it is etched into the glass, you'll never need to worry about the reticle shifting or shaking each time you take a shot.
Product Highlights
Most important is the fact that the reticle is illuminated with a red center dot. I found that this was perfect for taking my muzzleloader rifle into lowlight environments, like hunts that took place during dusk and dawn (when animals are most likely to be active).
The reticle is a simple variety that features windage and elevation holdover points and hash marks. These are perfect for estimating bullet drop from your muzzleloader rifle. While you shouldn't likely use your rifle beyond 300 yards or so, it's still an excellent feature for ease of use and overall accuracy. It also means you can use this scope for a variety of different rifles, not just your favorite muzzleloader firearm.
Common Problems and How to Deal with Them
The downside lies in the windage and elevation turrets. These are functional, but far from impressive. I noticed that they didn't have any markings, so you'll need to keep track of what you set these values to, should you use this rifle in the field.
Furthermore, the windage and elevation turrets are finger adjustable, but can't be locked or zero reset. Again, this somewhat minimizes the scope's value overall, though it's not necessarily a dealbreaker.
Key Features
10x magnification
44mm objective lens
SFP scope
Pros
Excellent durability
Good lenses overall
Reticle is illuminated and glass etched
Reasonable weight
Cons
Windage and elevation turrets could be better
Basic Parameters
| | |
| --- | --- |
| Manufacturer | Konus |
| Eye Relief | 3" |
| Weight | 17 oz |
| Magnification | 10x |
| Field of View | 10.8'-35.1' |
The Bottom Line
In the end, the Konus Scope is a good muzzleloader scope for experienced hunters who want something that works in any weather and light environment and that works with multiple rifle types.
My rating: 4.8/5
---
2.

Muzzle-Loaders Genesis Scope 3-9x40mm

Maybe you're looking for a variable magnification muzzleloader optic. In that case, the Genesis Scope could have you covered and then some.
My Feeling After Using This Product
The Genesis Scope is a great piece of equipment designed for use with a cantilever mounting system. It doesn't come with the mounting rings you need to start using it, unfortunately, but it does have a very durable design that should withstand wet or foggy environments without issues.
The scope is also bolstered by included flip-open lens caps, which protect the glass lenses from the elements. More importantly, the lenses are protected by special coatings that boost light transmission beyond what you might expect from a muzzleloader scope of this caliber and price. It's not extremely expensive, but still provides excellent light transmission and color contrast performance in my experience.
Then there's the fact that this Genesis Scope comes with a lifetime warranty. If you notice any issues with the scope due to a manufacturing issue, you can get it replaced at no additional cost. That's a lot of extra value for money, which I always appreciate in my muzzleloader rifle scope optics.
Product Highlights
I want to draw particular attention to the windage and elevation turrets, which are finger adjustable and very sticky. This is actually a good thing, as it means that they won't drift or slide from value to value by accident. They don't lock, which would be a little better, but this is still a good design feature that I got a lot of mileage out of during my time with the optic.
Common Problems and How to Deal with Them
On the downside, the windage and elevation turrets aren't marked. Thus, you'll need to keep track of these values yourself or spend a bit of time practicing with this scope before using it as your primary optic in the field. Again, this isn't necessarily a dealbreaker, but it is a bit of a downside, given the overall quality of the turrets otherwise.
Key Features
3-9x magnification
40mm objective lens
SFP scope
Pros
Good windage and elevation turrets in terms of stickiness
Good durability
Has a lifetime warranty
Excellent lens color contrast
Cons
No markings on the turrets
Basic Parameters
| | |
| --- | --- |
| Manufacturer | Muzzle-Loaders |
| Eye Relief | 3.5"-4" |
| Weight | 16 oz |
| Magnification | 3-9x |
| Field of View | 15'-41' |
The Bottom Line
All in all, the Genesis Scope is a decent muzzleloading scope optic with a lot of value for money and that provides peace of mind, given the lifetime warranty.
My rating: 4.8/5
---
3. Burris Scope Fullfield 3-9×40 E1 Ballistic Plex Muzzleloader
Burris makes a lot of quality optics, so I wasn't surprised to find that its Fullfield E1 scope was one of the best for muzzleloader rifles.
My Feeling After Using This Product
The Fullfield E1 comes with a lot of extra value, partially thanks to its lightweight. It won't offset the balance of your rifle, and the eyepiece is designed for fast target acquisition and overall agility. I really liked this when using my muzzleloader rifle for hunting small, fast-moving targets.
The lenses themselves benefit from a precision glider erector system, which helps to swap between magnification settings quickly and easily. Again, the eyepiece itself facilitates very fast magnification swapping, target tracking, and an overall smooth hunting experience that isn't easily replicated with other muzzleloader scopes.
On top of that, the scope is durable and features a matte black, corrosion-resistant finish. This finish is great for boosting the longevity and overall resilience of the rifle optic, which I really appreciate. The toughest scopes are great for taking into the field, even if it is rainy or foggy out.
Product Highlights
The highlight of the Fullfield E1, for my money, was the set of lenses and reticle. The lenses use a higher refraction index than average, partially due to a patented Burris EZ-Tune function. In a nutshell, this bolsters light transmission beyond what you would expect, ensuring that every sight picture you receive will be high color contrast and exceptionally clear.
The reticle is a simplistic ballistic plex design, which provides you with good hunting assistance without crowding your sight picture or making it difficult for you to keep your eye on the target. It doesn't come with a lot of holdover points, however, so your mileage may vary in terms of whether this is a good feature or not.
Common Problems and How to Deal with Them
The windage and elevation turrets, while functional, don't come with any markings. In addition, this scope is a little pricey compared to the other muzzleloader optic you can find. That's not too much of a downside, depending on what your budget limitations might be, but it's something to consider if you are looking for a first or "beginner's" scope or need to avoid breaking the bank.
Key Features
3-9x magnification
40mm objective lens
SFP scope
Pros
Excellent durability and finish
Low weight
Good lenses and light transmission
Excellent reticle for hunting
Cons
Windage and elevation turrets need markings
Could seem a bit pricey
Basic Parameters
| | |
| --- | --- |
| Manufacturer | Burris |
| Eye Relief | 3.1"-3.4" |
| Weight | 13 oz |
| Magnification | 3-9x |
| Field of View | 13'-33' |
The Bottom Line
In the end, I would easily recommend the Fullfield E1 for muzzleloader hunters who need something that works in any environment or fans of simplified reticles that aid in target tracking, rather than obscuring the target with unnecessary holdover points.
My rating: 4.9/5
---
4. Hi-Lux Optics 3-9X40mm Muzzleloader Rifle Scope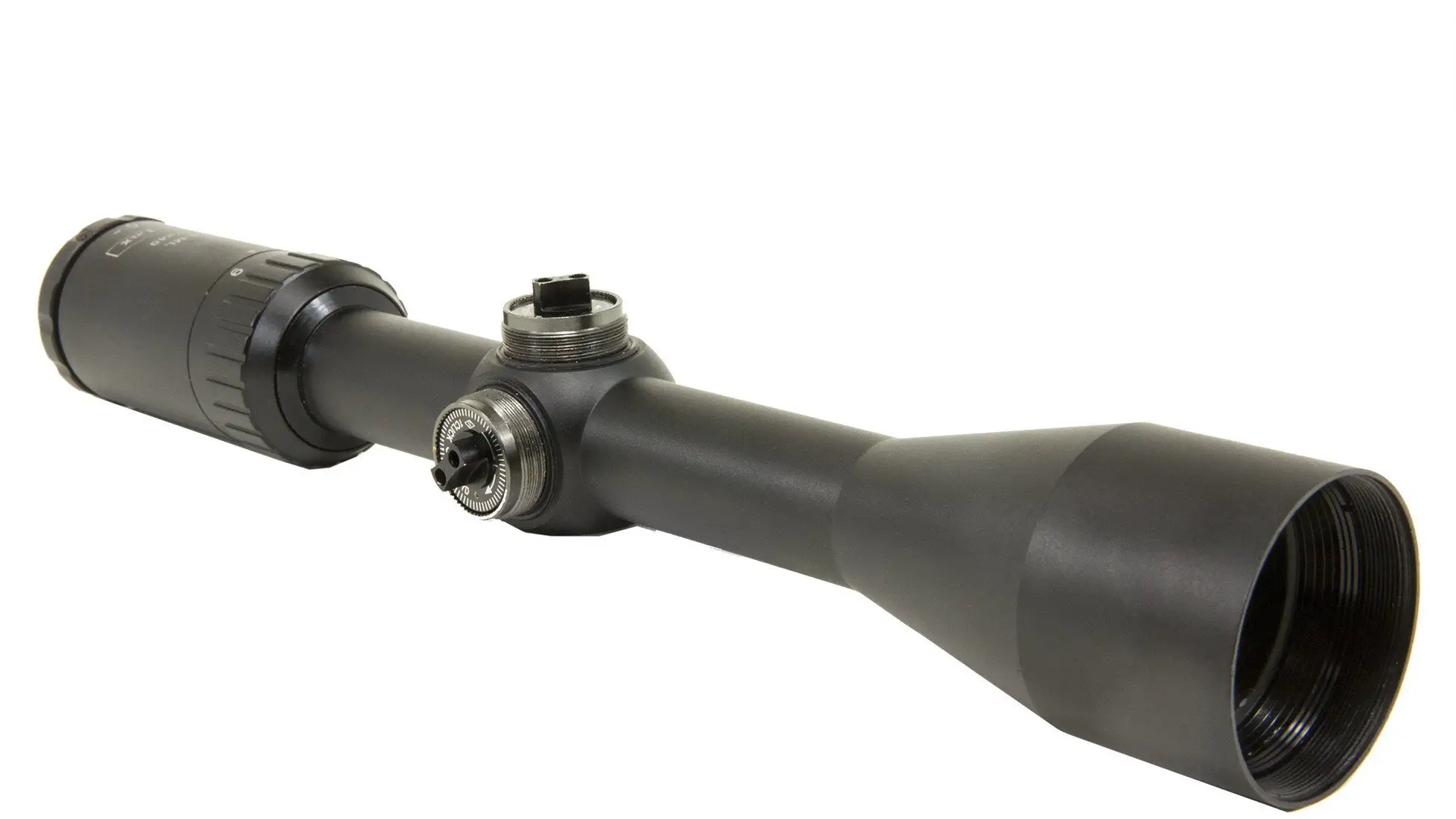 The Hi-Lux Optics Toby Bridges Scope is another stellar choice for muzzleloader rifles thanks to its price, its features, and its overall construction.
My Feeling After Using This Product
In my time with the Toby Bridges Scope, I found that it had an excellent set of lenses, which were boosted by special coatings to improve durability and light transmission. The optics produced clear, high-contrast sight pictures, which I truly appreciated when pairing it with a high-recoil muzzleloader rifle. On the downside, eye relief could be a bit better at the higher magnification ranges.
Regardless, this low-weight rifle optic features a reticle with low crossbars that can point your ballistic load right at the target at distances of up to 250 yards away. That kind of target assistance could be worthwhile, particularly if you are still learning the ropes of muzzleloader rifle shooting.
The scope overall is quite durable, as it comes with a microfiber cloth and flip-open lens covers. The scope body is made of aircraft-grade aluminum, and it comes with a matte black finish to reduce corrosion damage and improve the overall feel and aesthetic. The matte black finish will stop the sun from glaring off the surface of the scope by accident.
Product Highlights
For my money, the most important feature of the Toby Bridges Scope is the set of windage and elevation adjustment dials. These are finger adjustable, but they come with special turning points, so you don't have to move the entire dial with your fingers. It allows for a little more precision than you may be used to, which is always a good thing.
Common Problems and How to Deal with Them
However, the Toby Bridges Scope is not as weatherproof as other scopes of its caliber. It is only rated as IP65 waterproof, which means it's not quite as protected against inclement weather, like storms, as other muzzleloader optics. Because of this, I can't recommend taking it into the field if you think that it will rain heavily on your position.
Key Features
3-9x magnification
40mm objective lens
SFP scope
Pros
Good durability and general
Good windage and elevation turrets
Comes with several key accessories
Good reticle and lenses set
Cons
Not as waterproof as I would like
Eye relief could be a bit better
Basic Parameters
| | |
| --- | --- |
| Manufacturer | Hi-Lux Optics |
| Eye Relief | 2.7"-3.4" |
| Weight | 15.4 oz |
| Magnification | 3-9x |
| Field of View | 13'-39' |
The Bottom Line
The Toby Bridges Scope is a good all-purpose muzzleloader hunting scope, at least if you take it out on a clear, sunny day.
My rating: 4.7/5
---
Frequently Asked Questions
What Defines A Muzzleloader?
Any firearm in which the projectile and propellant charge are loaded from the muzzle is known as a muzzleloader. This is in stark contrast to modern breech-loading firearm designs. The term "muzzleloader" is used to describe both rifled and smoothbore muzzleloaders, as well as the marksman who specializes in shooting them. Both groups are further divided by firing methods, accoutrements, and mechanism, as well as caliber.
Rifles with muzzleloaders are the most prevalent. Smooth-bore muzzleloaders, or shotguns, are also available. Shotgun muzzleloaders can have a single barrel or two barrels that are connected side by side. It's vital to avoid putting the two loads into the same barrel when loading the double-barreled muzzleloader.
What Is The Difference Between A Muzzleloader And Rifle?
A muzzleloader refers to the method of loading the bullet and powder into the barrel, similar to how a cannon is loaded. Meanwhile, a rifle is a long-barreled weapon having rifling grooves in the barrel that is shot with two hands from the shoulder.
Why Isn't A Muzzleloader Considered A Firearm?
Some "antique firearms" are exempt from federal gun control regulations, according to the federal Bureau of Alcohol, Tobacco, and Firearms (ATF). Essentially, if the weapon looks like one made before 1898 or is a true muzzle loader, it is unlikely to be classified as a "firearm" according to federal law.
Can Felons Own A Muzzleloader?
Carrying a muzzleloader is not unlawful, even for felons, because it is considered an antique firearm. That is true for any muzzle-loading firearm that cannot use fixed-fire ammunition. As a result, even if you have a felony record, you can use a muzzleloader for hunting.
How Old Must You Be To Buy A Muzzleloader?
Yes, under federal law, a person under the age of 18 can purchase a muzzle loading firearm. However, state laws vary. Under the NFA, muzzle loading black powder rifles, shotguns, and pistols are considered firearms.
Do You Need To Pass A Background Check For A Muzzleloader?
Most muzzleloading rifles are not required to be sold by an FFL dealer and do not require a background check.
What Are The Distance Limitations For Muzzleloaders?
Modern muzzleloader hunters will tell you that hunting whitetails with a muzzleloader is limited to 200 yards or so.
In a modern setup, muzzle velocities of 2000 feet per second are fairly uncommon. In fact, with most 150 grain, you'll get closer to the 2600 fps target. Even though 308 hunting ammo is no longer available, 2000 fps is still a devastating weapon. Remember that a muzzleloader can easily hold a 250-grain bullet.
Other elements, such as wind drift, might have a significant impact on your blackpowder rifle's accuracy.
How Much Does A Muzzleloader Cost?
Production muzzleloader rifles are available in .45, .50 and .58 caliber ranging in price from about $270.00 – $1000.00.
What Bullet Is Used In Muzzleloaders?
Elongated projectiles or classic "round ball" projectiles are used by muzzleloaders. Each muzzle loading barrel has a twist that is suited for the bullet style.
---
Conclusion
I hope my muzzleloader scope review will help all muzzleloader users in choosing a scope that meets their requirements. The review consists of top-notch scopes that are ideal for shooting on different ranges. The best muzzleloader scope, in my opinion, is the Nikon INLINE XR BDC 300
You may also check which are the best scopes for Mosin Nagant.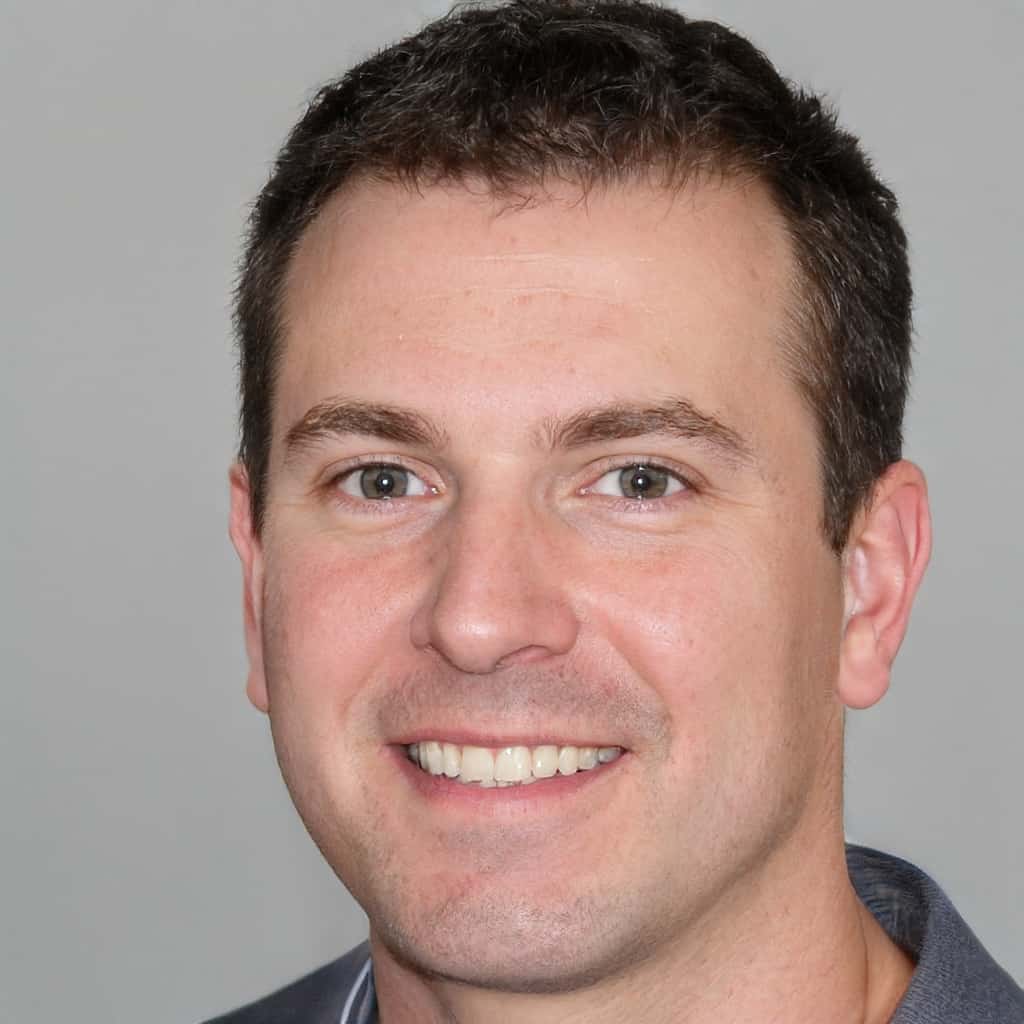 Mike Fellon is an experienced firearms enthusiast and optics expert. He delivers unbiased and detailed rifle scope reviews. Born and raised in Dallas, Texas. He inherited his hunting passions after his father John – he was fascinated by his stories, hearing how much attention, focus, dedication and patience he invested in shooting every animal. When he was old enough, his father first allowed him to shoot some cans and bottles with his shotgun, and then took him hunting – it was love at first sight. Mike has never stopped shooting ever since.