If you've never been smacked in the face with a riflescope, then you're one of the lucky ones. If you have though, then you're a victim of inadequate eye relief.
Sufficient eye relief is one of the most underrated aspects of a rifle scope. So before we get any further, let's get an understanding of what eye relief is exactly and why is it so important.
So What Is Eye Relief?
Eye relief is the distance you must hold your eyes behind your scope's rear lens to see the complete picture produced by your lens.
If you move your eyes in closer towards the lens, your picture will begin to get fuzzy around the edges. If you take your eyes back too far though, the picture will become a dot on the lens.
If the eye relief isn't long enough and you're using a high-caliber cartridge, like a Magnum, the top of the riflescope is going to hit your eyebrow when the rifle recoils after you take a shot. This is how insufficient eye relief translates into a cut above the eye.
If you want more detailed information check this article.
Below we have compiled a list of the best long eye relief scopes available in the market today. But before we get into that, here's a small guide on what to look for in a riflescope.
What to look for when buying Long eye relief scopes
Eye Relief
Well, obviously. As we mentioned above, eye relief is of paramount importance in keeping your eyes out of harm's way if you're using a high-caliber bullet like a magnum.
The industry standard for eye relief is about 3.5 inches at the lowest magnification. In higher magnification levels, you need to move your eyes closer to the lens to get a clearer picture. In our opinion, long eye relief scopes should have at least 5 inches at the lowest magnification to ensure your eyes stay safe even when you're shooting from unconventional angles. We 
Magnification
Plenty of people believe that magnification is the most critical aspect of a rifle scope.
If you're hunting big game, you would definitely want as much distance as possible between you and the target. A large magnification range gives you a lot of versatility and lets you hunt the way you want, up close and personal or long range and tactical.
The Reticle
When it comes to accuracy, nothing is more critical than the reticle and its crosshairs. Reticles can be of two types – first focal plane and second focal plane.
A reticle should provide adequate information, have adjustment and holdover positions and basically, give you a good idea of the bullet's trajectory.
Light Transmission
A good rifle scope will have multicoated, anti-reflective lenses. These lenses transmit as much light as possible from the surroundings which make for a vivid, bright picture. Contrast is especially important when you're shooting in a forest with a lot of grass and trees.
Excellent light transmission is absolutely essential when you're shooting in the dark. The lens should at least, provide as clear a picture as you can get with your naked eyes.
Durability
What really separates the best scopes from the sub-standard ones is their durability. Whereas a cheap china knockoff is probably going to be in shambles after only a few shots, high-quality scopes are made with craftsmanship that will last you years, often a lifetime.
A good scope should be made out of aircraft grade aluminum, and the scopes should have nitrogen or argon purging. These features protect your rifle from both environmental conditions like grass, trees, and branches and climatic conditions like rain, fog, and water. Having a lifetime warranty also helps a lot!
The 4 Best Best Long Eye Relief Scopes
---
1. Burris 200261 Ballistic Plex 2-7x32mm
Buy on Amazon
Check Price on OpticsPlanet
First up on our list is this simple, but highly effective scope from Burris. This riflescope has a host of highly functional and beneficial features but what really stands out is the long eye relief.
What Makes This Product a Good Choice?
The reason this scope shows up on our list of best long eye relief scopes is because of its enormous eye relief of 11 to 21 inches. Thus, even if you're fully zoomed in and are shooting with bullets, which have the strongest of recoil, you can rest assured your eyes are absolutely safe.
With a zoom range of 2 to 7X and an objective lens of 32 mm, the Burris is ideal for short to medium range shooting. It is a great choice for an M1A scout rifle. Quick, precise clicks let you make 1/4 MOA adjustments to compensate for wind and elevation.
What we also really like about this riflescope is that it also has a coil-spring system for locking your position. This allows for increased precision and lets you hold your prey with perfect accuracy in the crosshairs.
The lenses are multicoated which allows for maximum light transmission and minimal glare. Multiple Nitrogen purges ensure that the scope is sturdy and protected from water, dust, and fog.
Pros
Long Eye Relief

Clear, multicoated lenses

Fog Proof, Waterproof

Spring assisted posi-lock system
Cons
The image gets blurry at high zoom
Bottom Line
If you've ever had your eyes hit before with a scope and want to ensure that never again comes to pass, this is the riflescope you want to buy.
---
2.

Leupold VX-3 2.5-8x32mm Handgun Scope, Matte
Buy on Amazon
Check Price on OpticsPlanet
Leupold makes fantastic optics all around, but they also make some of the best in the business when it comes to eye relief. Let's take a closer look at this admittedly pricey scope to see if it's worth your while.
What Makes This a Good Pick for You?
This scope is excellent, in large part, due to the many things it offers overall in addition to its eye relief, which is totally phenomenal. Both at high and low powered magnification, eye relief is set to 15 inches in total. That's over 1 foot of eye relief! You can essentially guarantee yourself an excellent sight picture without having to worry about being hurt due to heavy recoil from your chosen firearm.
But the other factors that are just as much a part of the scope are fantastic as well. For instance, the scope is ultralightweight and features a slim 1-inch main tube design, so mounting it on high-powered rifles or even pistols is pretty easy.
It's also totally waterproof, fogproof, and shockproof. The latter factor again makes it a great choice for high-powered rifles. ¼ MOA finger adjustable windage and elevation turrets are included as well. While these aren't marked clearly, that's an ultimately minor downside when you consider all of the scope's value overall.
And that value is perhaps best demonstrated by the proprietary Twilight Max Light Management System. This system allows the scope to collect extra shooting light in lowlight environments or at the beginning and end of a day. It adds up to about 20 extra minutes of shooting light overall, making this a favorite scope for hunters through and through.
A simple but enjoyable duplex reticle that's easy to get used to, plus a black matte finish, round off this scope's offerings. The eye relief, as you can see, is just a small part of what this scope has to offer. It's one of the best scopes overall, not just one of the best scopes if you want long eye relief.
Pros:
Has a light management system that gives you another 20 minutes of shooting light on average

Relatively lightweight and slim, making it easy to mount

Made with a durable and weatherproof body

Offers excellent eye relief of up to 15 inches

Has a matte black finish to eliminate the likelihood of sun glare
Cons:
Very pricey relative to other scopes

The windage and elevation turrets are not marked
The Bottom Line
In the end, this scope's price will be the main barrier for purchasing for most. But if you're in the market for the best of the best and you want something that will last for a long time and provide tons of excellent value, this is a great pick.
---
3. UTG 2-7X44 30mm Long Eye Relief Scout Scope
Buy on Amazon
Check Price on OpticsPlanet
This one from UTG is an excellent scout scope, is immensely fun to use with its customizable reticles and is also, a personal favorite of ours for the price it is offered at.
What Makes This Scope A Good Choice?
The reason most people prefer UTG's scopes is because of their reticle customizing options. It gives you the option of a dual-color mode with 36 colors to choose from, so you can customize the reticle to suit your own personal preferences. You can even customize the color scheme in accordance with the surrounding environment or the prevailing light levels. It is an absolute godsend for people who are color blind.
Apart from the customizing options, what we find to be most impressive about this scope is the 11 inches of eye relief. This eye relief is sufficient enough for every hunting scenario imaginable, making this one another tremendous long eye relief scope.
When it comes to the reticle, this scope does a tremendously good job as well. It is a six Mil-Dot etched glass reticle. The lens themselves have an Emerald Lens coating which protects it from environmental conditions like rain, fog, and shock. The lens also comes packaged with an angled sunshade for added protection.
It features zero locking and zero resetting adjustment turrets. Thus you can hold zero easier and also come back to zero quickly without reverse counting clicks. The wind and elevation compensation turrets have the industry standard 1/4 MOA adjustment per turret click. The parallax can be adjusted from 10 yards to infinity, which is also very impressive.
Pros
Reticle Customization Options

11 inches of eye relief

Emerald Lens Coating

Zero-Reset And Zero Locking Features
Cons
Bottom Line
If you are okay with the added weight on top of your rifle, there's very little you're going to dislike about this scope. It has all the features of a professionals scope but at a beginners price. In our book, it is definitely one of the best Long Eye Relief Scopes out there.
---
4. Aim Sports 2-7×42 Long Eye Relief 30MM Scout Scope
Buy on Amazon
Check Price on OpticsPlanet
The final entry on our list is this one from the relatively unknown Aim Sports. It's a simple scout scope and is a very budget friendly option for those who are new to recreational hunting and shooting.
What Makes This A Nice Scope?
This riflescope has a lot going for it, especially its 8.5" to 10.5" inch eye relief. The eye relief is quite generous and keeps your eyes perfectly safe, as testified by hundreds of satisfied customers.
The mil-dot reticle is a little tiny for our taste, but this is, after all, a scouting scope. Anyway, the scope more than makes up for it with it's super accurate zeroing in capabilities. This, coupled with the 2 to 7X zoom range and the huge 42mm objective lens makes for a very accurate and precise riflescope.
Both the build quality (aircraft grade aluminum construction) and the image quality is top notch, which is super impressive for a riflescope that is so affordable. Rest assured, the picture on the riflescope will have perfect contrast and vividity from dawn to dusk.
Pros
Highly Affordable

10 inches of eye relief

Large objective lens

Good picture quality
Cons
Mil Dots are kind of small

Elevation adjustment range is a little limited
Bottom Line
If you are just starting out with sports hunting and you have heard a bunch of horror stories from your friends and relatives about how they hurt their eyes from recoiling rifle scopes, then look no further than this scope. It is the perfect budget starter option for an up-and-coming hunter.
---
Frequently Asked Questions
What Is a Long Eye Relief Scope?
A scope's eye relief must be at least 6 inches for it to be deemed to have a lengthy eye relief. This is the maximum distance at which you can look away from the scope and still see a clean image.
If you have a rifle that has a lot of recoil, such one that fires large-caliber ammo, you'll need a gun with a lot of eye relief. When the gun kicks back from recoil, a long eye relief will allow you to aim properly without fear of the scope hitting you straight in the face.
Long eye relief scopes may or may not contain a large focal lens, but they must always have strong light transmission. As a result, even when your eye is far from the ocular lens, the sight picture is always clear. When looking for a scope, this is one of the most important factors to consider.
What's the difference between a long eye relief scope and a regular?
You can get by with just a standard scope if you have a rifle that utilizes low-recoil ammo, such as a 270 Winchester or a 30-06 Springfield. Because the ammo has so minimal recoil, your shoulders can take the majority of the shock, these scopes have eye reliefs of 4 inches or less.
A long eye relief rifle sight is required if your rifle fires.40-65 Winchester, 416 Ruger, 444 Marlin, or any other high-powered ammo. You won't be able to take good aim with a standard scope on a high-powered rifle without injuring yourself.
The power of the ammunition leaving the rifle's barrel will be so great that the entire thing will kick back. It's possible that you'll break your eye socket in multiple locations as a result of this. You'll need a rifle sight for high-powered weapons that allows you to aim effectively while keeping your face a safe distance away from the scope's eyepiece.
What is objective lens size?
The objective lens is the one on the scope's front end. The bigger of the two exterior lenses is this one. This lens is in charge of allowing as much light as possible into the scope. The image projected out the back of the scope will be clearer and crisper as more light gets in. It is not necessary for the objective lens in long eye relief scopes to be the largest one available. You simply need to find one that allows you to see clearly even when your eye is half a foot away from the scope.
What is lens coating?
The layer that covers each lens is known as the lens coating. The protective covering permits the lenses to absorb as much light as possible while reducing the amount of light that is reflected back. Nowadays, almost all scopes are fully multi-coated. This indicates that there are many layers of anti-reflective film on both the objective and the focal lens. However, coated and fully coated scopes are still available.
---
Final Words
Eye relief is a feature that doesn't get nearly as much publicity as it should. A lousy experience resulting from insufficient eye relief, ending in a cut above the eye can be enough to put off a newcomer from hunting forever.
The riflescopes reviewed above are all top-notch scopes, which are highly accurate and have excellent picture quality. But more than everything else, they have incredibly abundant eye relief.
So what are you waiting for? Buy one of these scopes, put on your hunting boots and set out into the wild.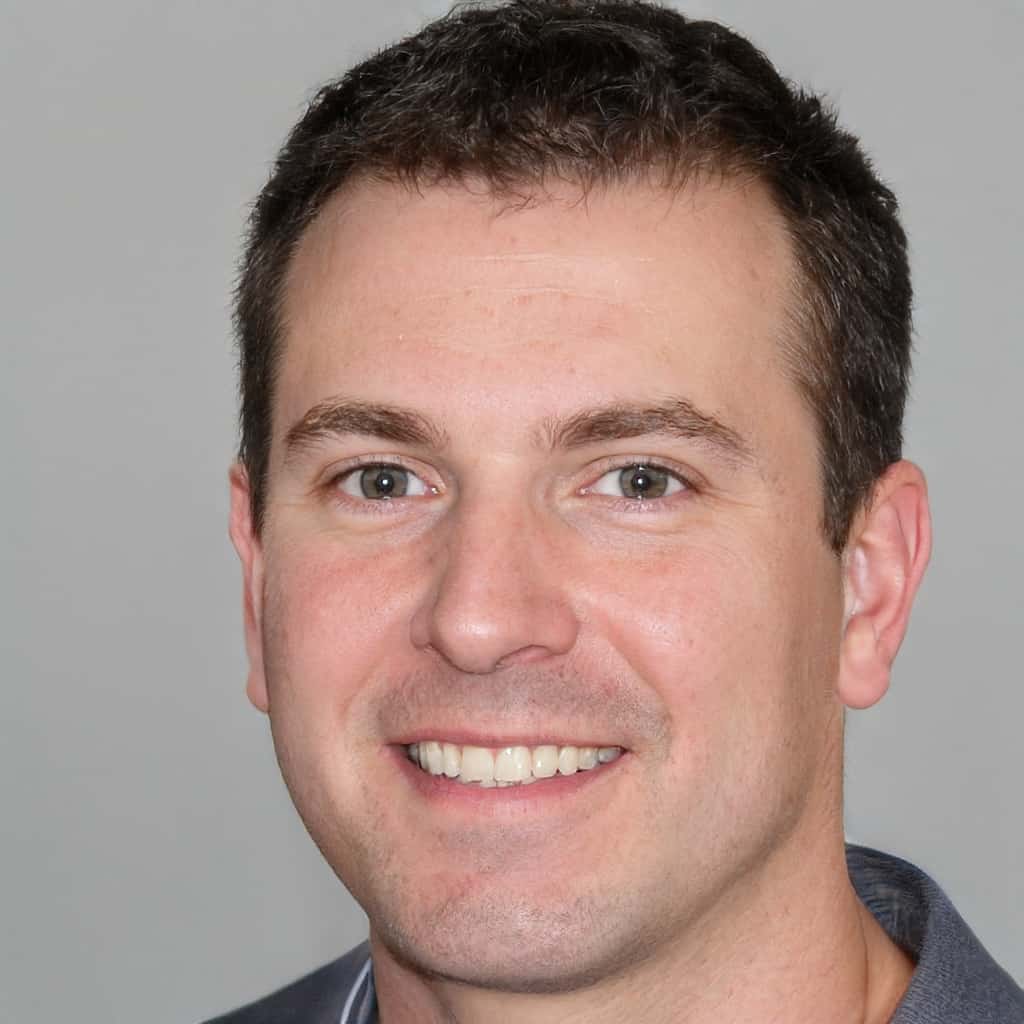 Mike Fellon was born and raised in Dallas, Texas. He inherited his hunting passions after his father John – he was fascinated by his stories, hearing how much attention, focus, dedication and patience he invested in shooting every animal. When he was old enough, his father first allowed him to shoot some cans and bottles with his shotgun, and then took him hunting – it was love at first sight. Mike has never stopped pursuing his hobby ever since.