The M1A is a rifle loved by many.
Despite its high price tag, it not only continues to sell but spawns variants for niche shooters as well. Efforts are continuously being made to improve accuracy and overall handling. Throughout all its evolutions, there are inherent qualities that made it so popular with the public:
Faster than many other semi-automatics

Magazine fed

Highly effective flash suppressor

National Match front blade sight

Forend includes sure grip grooves and rail for a bipod
As you can see, it comes ready to go while leaving enough wiggle room for customization. The price is so high because it has the characteristics that people want in a rifle. However, how do you know if a rifle gives you all you want if you don't put it to the test?
If you aren't yet aware of what this sleek machine can handle, let us enlighten you.
Going the Distance: Maximize your Shooting Range
Out-of-the-box, an M1A rifle can shoot accurately up to 150 yards with less than 1 MOA in the right hands. (Source: GunData.org)
After 250 yards, you'll notice bullet drop increase and velocity decrease without arduous practice. By the time you hit 300 yards, the bullet drop is a whopping 13 inches. Isn't there some way to overcome these limitations?
Mount an M1A scope before your next trip to the range, and you'll be on your way to pro ranking. However, before you start throwing money around, let's talk about what you should know about distance.
You can also check which are the best M1A scope mounts.
A Quick Guide to Distance: How Far will Your Bullet Go?
An out-of-the-box M1A will have a barrel length between 16 – 22 inches. Therefore, we'll use a median of 19 inches for the average range.
Long Range: 350 yards and above
Medium Range: 150 – 350 yards
Close Range Up to 150 yards
If your barrel length is longer, add a few more yards to these standards. On the other hand, a few yards should be taken away for shorter barrels. Other factors, like ammo and aftermarket parts, can also affect these numbers.
No matter what you do, you won't be shooting 500 yards or more without one of the best M1A scopes. Since they're all made for different types of shooting, let's figure out which one matches your style.
What magnification do you need?
There's something about the .308 caliber that gives people range fever. Although they're perfectly capable of reaching your dream distance, they can't do it alone.
The further you want to shoot, the more magnification you'll need. What is magnification, and what does it mean? Check out our quick guide here to understand how lens measurements and magnifications work.
Choosing a scope is all about matching your personal practices. Now, which one of these sounds more like you?
Long Range (350 yards and above)

Any good hunter can tell you that shooting effectively at long range isn't something you'll do on your first try. Although you'll be chasing larger targets with the M1A, their size won't matter at 800 yards. If 800 or 1000 yards sounds like the challenge for you, we suggest 10x power and higher.
Medium Range (150 – 350 yards)

This is a comfortable range for most shooters. While you're far enough from targets to go undetected, they're still close enough for a clean kill. Not having to fight with windage and holdover makes it a lot easier too. When you're in this kind of position, we think that 6 – 9x power is your sweet spot.
Close Range (Up to 150 yards)

Anything within close range of an M1A doesn't stand a chance. However, if it's paper and metal targets you're after, you're after a bullseye, not a kill. You can get just close enough to that center without blurring your vision from 1 – 5x power.
The best scope for M1A rifles will be effective within at least two of these ranges. However, that doesn't mean we're taking sides in the fixed vs variable scope debate! We want you to have the means to be ready for any situation. Whether it's up close and personal or a lengthy stalk, you need a scope that has your back!
---
The 4 Best Scopes For M1A
Isn't it about time you evolve your M1A into its greatest potential?
Unfortunately, it just won't happen without the right scope. That's why we have taken care of the tedious research for you! In the beginning, we had a lot of potential candidates, but it came down to these four winners:
A quick note: why do some scopes say "BDC" and others don't? BDC stands for "bullet drop compensation."
Simply, this means that you will not have to adjust the elevation for longer range shots. All you have to do is use the reticle that matches the distance you are shooting and pull the trigger.
Which one do you think is the best scope for M1A rifles? Read our reviews below to get the big picture and find your perfect match!
Finding Your Next Scope
Let's get down to business! Which one of these will take its place atop your M1A?
1. Burris 200261 Ballistic Plex 2-7x32mm
Check Price on Amazon
Check Price on OpticsPlanet
The M1A Scout is commonly found among law enforcement users, but not exempt from civilians. While you can take it for target practice, it's the perfect defense weapon. It's the sidekick you need for swift results.
If you want to emphasize those results, you need the best scope for M1A Scout rifles. While Nikon has its .308 specific scopes, Burris has their very own Scout Scope. For fast, intense, close-range shooting, this is all you could ever ask for. It is without a doubt one of the best scopes out there if you own the scout version of the rifle.
Beyond its durability, it offers low mounting options and long eye relief to keep you from squinting all day. You can track targets in a snap with both eyes open. To keep you moving faster than the target, the posi-lock maintains your accuracy through each round.
No matter how rough the action gets, the multi-coated lenses will be safe from all shock, fog, and water. The only thing we see missing is an illumination enhanced (IE) reticle, which is invaluable to security and law enforcement.
However, they compensate with a no-guesswork, lifesaving feature.
Steel-on-Steel Adjustment
Steel-on-steel makes for very audible clicks. While this is a bonus on any scope, it's particularly crucial for Scout Shooting. In the heat of the moment, you don't have a second to waste wondering about your settings. Moving with confidence is vital in many defense situations, and the steel clicks will give you exactly that.
The Bottom Line
If you have a Scout model M1A, look no further. While the price is a bit steep, it is well worth it. Everything you could want to shoot ultra-fast without losing accuracy is in this scope.
The Burris also features on our long eye relief scopes guide.
---
2. Vortex Optics Crossfire II 6-18x44mm
Check Price on Amazon
Check Price on OpticsPlanet
This Vortex riflescope offers magnification levels between 6x and 18x, which is variable enough to help you land shots at both closer and longer ranges. These magnification levels are combined with a 44 mm objective lens that's balanced and not bulking up to throw the weight off your rifle.
The adjustable objective lets you modify your parallax and possibly eliminate it, as well as focusing your image at longer ranges. The lens is multi-coated, which helps improve your sight picture and give you higher color contrast in a variety of lighting conditions.
The scope also has an ultra forgiving eye box and long eye relief. Both of these aspects mean that you'll be able to sight in on your target quickly and won't have to suffer from a bruise around your eye due to recoil.
BDC Reticle
The reticle is the main item of attraction. It's located on the second focal plane but is also a BDC variety. This bullet drop compensation reticle has hash marks on the vertical line beneath the crosshair center to let you estimate your bullet drop across distances. BDC reticles like this one help you estimate holdover and land shots accurately even with variable windage and elevation conditions. 
But it does have great finger adjustable windage and elevation turrets, too. These click audibly after you adjust them see you can make your changes without having to look up from the scope.
It's constructed from a single tube of aircraft-grade aluminium and is waterproof, shockproof, and fog proof all at once.
The Bottom Line
Overall, this versatile riflescope is perfect for hunters that could make use of the BDC reticle. It's ideal for hitting targets at different elevations than your own and in windy conditions.
The Vortex would also be an excellent AR-10 scope.
---
3. UTG 3-12×44 30mm Compact AO Scope
Check Price on Amazon
Check Price on OpticsPlanet
Close to medium range shots can get hectic with live targets. Of course, that's part of the thrill, but losing track of them is not. UTG has your answer.
Zero locking target turrets and zero resetting will make your shooting more accurate than you thought possible. Once you set it where you want, it locks into place so you can focus on what's really important. If that's not enough, the Side Wheel Adjustable Turret (SWAT) gives parallax range of 10 yards to infinity!
Amongst all of these innovative features, there's only one small issue. Tuning the side focus knob is sometimes tricky because it's tight. Other than this one little hiccup, you're getting high-tech features worth well more than what you pay.
Of them all, the most impressive feature is the IE reticle.
Illumination Enhancing (IE) Reticle
If you don't know what an enhancing illumination reticle is, you're missing out. For many hunters and target shooters, this is a must-have feature in a scope.
When you see IE, it means that your reticle will light up for nighttime and low-light use. While most of them are just red, this UTG scope has 36 color modes for every possible scenario.  
Overall, this luminous addition and other high-tech features make it slightly more massive than other scopes. If anything, that extra weight is a testimony to its reliability and durability. Once you get a feel for it and use the several color modes, you won't want another scope!
The Bottom Line
Overall, this scope was designed to catch your targets quicker and more precisely. Between the IE reticle, SWAT, zero locking turrets and reset, this scope does most of the work for you! When you mount this on your rifle, there won't be any environment or situation you can't handle like a pro.
---
4. Athlon Optics, Argos BTR, Riflescope, 6-24x50mm Gen 2
Check Price on Amazon
Check Price on OpticsPlanet
The Argos BTR from Athlon Optics is one of the best choices for a trusty M1A. This long-range riflescope not only carries the brand's reputation but also brings enough new features to be a hit.
The Argos BTR 6-24×50 scope immediately impresses with its durable build quality, composed of 6061T6 aircraft-grade aluminium. Its mechanics can withstand 1000G recoil up to 1000 times!
So, you can bank on it to be a valuable investment. Coming to the view quality, the riflescope impresses yet again. In addition to being fog-proof, this model is also shock-proof, water-proof and provides clear viewing under dim lighting conditions.
Excellent Zooming
How well one can shoot mostly comes down to their skills, but if you believe you're a great shot, then this scope will be the best companion. You can zoom in on your targets up to 1000 yards away and take accurate shots thanks to the 6x-24x zooming capacity.
But the icing on the cake is the illuminated reticle that acts as a game-changer! This feature will allow you to view effortlessly in low-light conditions, and when paired with excellent windage and elevation adjustment, you can count on shooting with incredible ease.
Bottom Line
The Argos BTR 6-24×50 scope would have been perfect if it had better than 3.3 inches eye relief, which rather short for a scope of this caliber. If you can overlook that fact, this model is the right one for you!
The Athlon would also be one of the best 308 scopes.
---
Frequently Asked Questions
When Did The M1A Debut?
The M1A, which debuted in April of 1958, was the result of 15 years of research and development.
Less than 8 years later, the military would replace the M14 with the M16. The rifle, on the other hand, never fully went out of popularity. In reality, American troops continued to use the weapon until very recently — albeit with minor modifications.
What Is The Difference Between the M1A & M14?
The M1A and M14 rifles are essentially identical in terms of appearance. However, there are still differences.
To begin with, the M1A is a semi-automatic rifle, whereas the M14 is a select fire weapon, which can switch between semi-automatic and fully-automatic fire.
The selector switch, which is present on the M14 rifle to alternate between semi-automatic and full automatic, is not located in the back location of the stock on newer M1A rifles made in the 2000s. The selector switch is likewise missing from the M1A rifle.
Furthermore, the M1A's receiver is made of 8620 alloy steel, whereas the M14's receiver is made of drop forged steel.
Was The M1A Banned?
Yes. President Bill Clinton passed the Federal Assault Weapons Ban into law in 1994, prohibiting the manufacture of civilian weapons with a bayonet lug. As a result, the feature was removed from the M1A rifle, and it has not been reintroduced since the restriction expired in 2004.
Was The M1A Used By The American Military?
The M1A is a civilian-legal semi-auto version of the famed US Military rifle that dominates the competition fields — and the heart of America. It is descended from the M14 rifle. After the legendary M1 Garand, the M14 served as the regular issue rifle of the United States military from 1959 to 1970.
Is The M1A An Assault Rifle?
In some areas, an M1A (or any semiautomatic rifle that accepts detachable magazines) qualifies as a "assault weapon" if it possesses two or more of the following characteristics: The grip is similar to that of a pistol. Stock that is collapsible or foldable. Suppressor of flash.
Can You Use The M1A To Hunt?
Some bolt action rifles have a longer range than the M1A. It could be a little heavier than other rifles. However, many hunters consider it to be a very good hunting rifle, and it is used by a large number of them.
Is The M1A Reliable?
It is accurate and offers fast follow-up shots, and is extremely reliable. Plus, the M1A makes optics relatively easily.
Is The M1A A Good Sniper Rifle?
No. It's a mediocre Sniper Rifle. A sniper rifle is a precision weapon designed to ensure one shot, one kill on man-sized targets at great ranges. When correctly set up and accurized, an M1A makes a good Designated Marksman Rifle.
What Ammo Does the M1A Use?
The M1A is designed to fire 7.62x51mm NATO-standard ammunition. Because the two types of ammo are practically the same, it can also use.308 Winchester ammo. It's important to note that any ammo labeled "7.62" will not necessarily work for you. Other types of firearms employ the 7.62x39mm and 7.62x54mm cartridges. Also, .308 magnum bullets differ from.308 Winchester rounds and will not function in the M1A.
---
Wrapping up our Best M1A Scope Guide
There's a scope in this list for every type of shooter, so which one are you?
Are you a stalking long-shot drooling over the Nikon models? Perhaps you're more of an "anything can happen", spontaneous kind of person that needs that UTG Compact. On the other hand, maybe you're a down and dirty, facing trouble head-on, no questions asked fighter. In that case, that Burris scout scope will become your best friend.
We embrace what makes you different, and so should your next scope. Don't let your range buddies pressure you into an extravagant lens you'll never look through. Instead, show them what kind of magic can happen when you pair up with your ideal optical match.  
Do you own a cheaper rifle? You might want to check our scope recommendations for Ruger Mini 14, Ruger 10/22. If you want even something more potent than the M1A, check our 6.5 Creedmoor guide.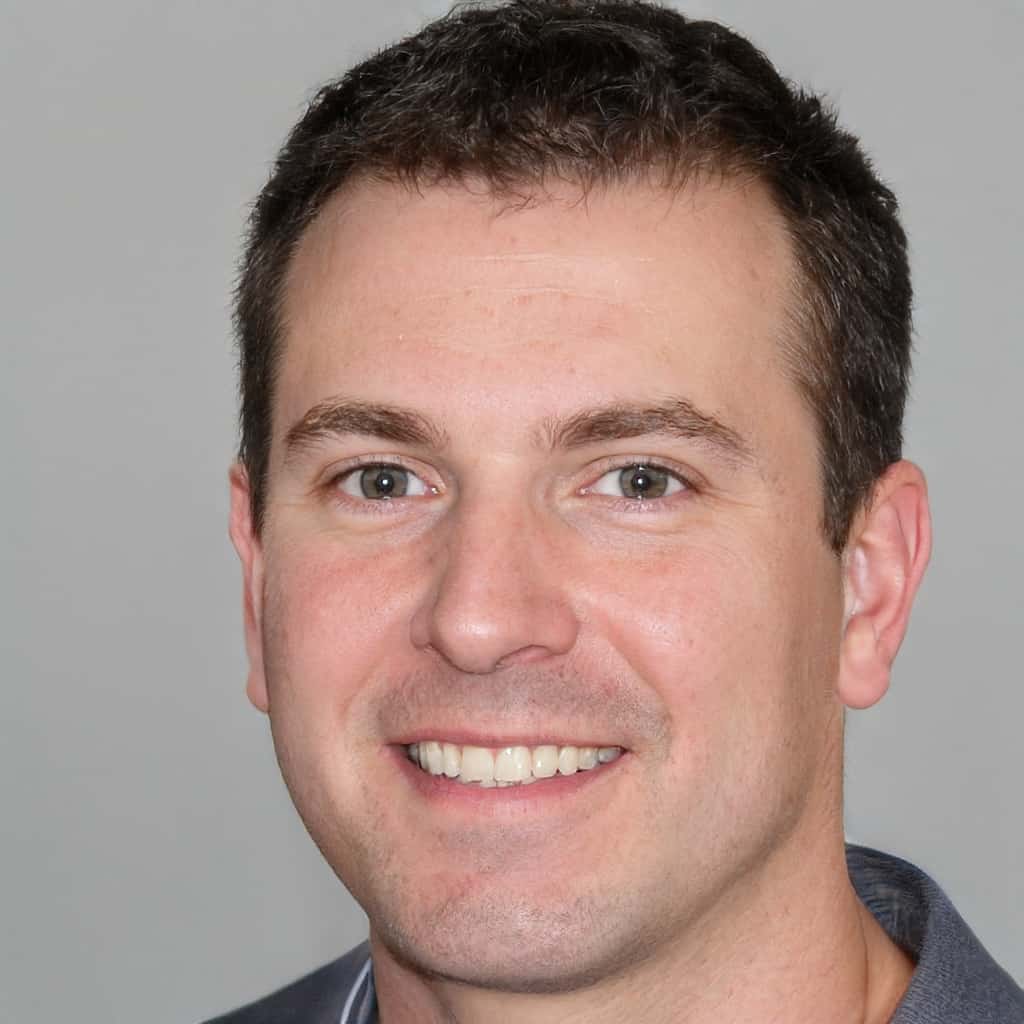 Mike Fellon was born and raised in Dallas, Texas. He inherited his hunting passions after his father John – he was fascinated by his stories, hearing how much attention, focus, dedication and patience he invested in shooting every animal. When he was old enough, his father first allowed him to shoot some cans and bottles with his shotgun, and then took him hunting – it was love at first sight. Mike has never stopped pursuing his hobby ever since.