The M1A is not traditionally a rifle that you'd think to pair with a scope. But believe me when I say this – it's an outstanding firearm with a stellar reputation. If I were to personify it, I would say it's as American as it gets.
Tracing back its lineage to the battle-scarred and time-tested M14, the M1A stands as a civilian-friendly version of one of the world's most respected long-range assault rifles.
When I had to choose a scope mount, I kept a few things in mind. It's important to realize that this isn't any random scope mount; it's for a highly specific weapon.
Weight & Material
Having tested different scope mounts, the first thing I can tell you is that weight matters. As an assault rifle, the M1A makes for an excellent hunting companion. However, when you're constantly on the move and shooting, fatigue sets in faster than you'd think.
Carrying your rifle, scope, mount, backpack, and being fully dressed – it all quickly takes its toll. In my experience, shaving off weight wherever possible is a smart move.
These days, most modern scope mounts, including the ones I have used, weigh under 5 Oz, sometimes even less. With specialized materials like aircraft-grade aluminum and chrome alloy, scope mounts have become more durable and robust while simultaneously reaching their lightest weight in decades.
Rail system
After my countless outings with the M1A, if I could give you one piece of advice, it would be this – aim for a universal rail system!
I know, it sounds dramatic, but why wouldn't you invest in a rail system that accommodates both Picatinny and Weaver accessories?
Saving money and time is a precious thing in the world of shooting, and modern scope mounts – from my experience – are more efficient in more ways than just weight and cost. A rifle scope mount catering to both Picatinny and Weaver accessories is a smarter choice than a mount that accommodates only one.
Through years of hunting and shooting, I've collected scopes and various shooting accessories. A rifle mount that serves both systems has lasted me years, no matter how or what I choose to shoot – from red-dot to long distance.
Perfect zero 
One of the worst things you want to face on a hunt is having to zero your scope every time you move. After setting it, I believe you shouldn't have to worry about it for the rest of the day. That's why it's crucial to choose a scope mount that is sturdy and robust enough to withstand a few hundred rounds without an issue.
If you're just bench shooting, it may not be a significant issue. But for folks like me, who hunt over distances, it's more than just a nuisance. I have found that a three-point attachment mount is an excellent option, as the three contact points provide a reliable and robust hold no matter where I go. I've tried and tested these scope mounts, and I can assure you, they'll serve you well.
---
The 4 Best M1A Scope Mounts
---
1. Sadlak Industries M1A Lightweight Airborne
In the world of hunting and shooting, Sadlak Industries is a name that requires little introduction. Being an experienced hunter and shooter, I can attest to their reputation. They've focused on two distinct gun ranges over the last 20 years – the M1A and the AR.
For the purpose of this conversation, I'll be focusing on the M1A range. From my personal experience, Sadlak Industries consistently delivers on their promises.
Mike Sadlak founded the company back in 1989, and within a decade they were known for their range of gas blocks and rifle scope mounts. Their product range may be small, but this focus has allowed them to prioritize quality, leading to the creation of their premium range of M1A scope mounts.
American-Made Craftsmanship: The M1A Lightweight Airborne
The first thing I noticed about the M1A Lightweight Airborne was that it's American-made. As an ardent supporter of local trade, I have a soft spot for products crafted on US soil. All of Sadlak Industries' mounts, including the M1A Lightweight Airborne, are made in-house.
The M1A Lightweight Airborne stands as a testament to high-quality manufacturing. It's no wonder Sadlak has earned a reputation for crafting premium products.
Constructed from solid chrome-moly steel bar, the M1A Lightweight Airborne is a light, yet extremely robust scope mount. I've tested this mount under recoil and found that its solid construction can handle it without any issues. Furthermore, it's so lightweight that it's easy to carry in your kit bag.
Weighing in at an astonishingly light 9.0 Oz, this scope mount is just as strong, if not stronger, than most other aluminum scope mounts out there, but at a significantly lesser weight.
Fit, Function, and Convenience
Once fitted, the SA Lightweight Airborne has three points of contact. This is ideal for shooting on the move. As a seasoned hunter, the last thing you want is your adrenaline surging as you line up the perfect shot, only to find your scope has slipped out of position.
Sadlak Industries designed the Picatinny rail to work with most types of scope mount rings, so you have the freedom to choose your favorite. The rail also features a see-through channel that works with the original rifle scope.
One of the added benefits of the Picatinny rail is its compatibility with any Weaver rail system, giving you the flexibility to swap scopes depending on your current preference or shooting requirements.
Installing the Sadlak Industries Lightweight Airborne is quite straightforward, though I would recommend you watch a YouTube video or read the instructions to ensure it's fitted evenly. Once installed, it will retain zero for a considerable amount of time, even when stored. However, if you detach it from your rifle, you'll need to reset it upon reattaching.
Pros
Lightweight yet sturdy construction.
Compatible with both Picatinny and Weaver rail systems.
Three-point contact system for stable shooting.
Retains zero for a significant duration, even during storage.
Cons
Requires resetting zero upon detachment and reattachment.
Installation, although straightforward, does require a bit of care to ensure even fitting.
---
2. Springfield Armory M1A Generation 4 Scope Mount
Check Price on Amazon Check Price on OpticsPlanet
The Springfield Armory name holds deep roots in American history, dating back to 1777. Being an experienced hunter and shooter, I've always admired how America's past is intimately entwined with Springfield Armory and the Revolutionary War.
Since 1794, the Armory was a pioneer in the firearms industry, manufacturing muskets and leading the way in innovation. In 1974, the Reese family revived the Springfield Armory, rescuing not just the name but also its core values after the U.S. Government had closed it in 1968.
Springfield Armory M1A Generation 4 Scope Mount: A Reliable Companion
In my experience as a shooter, the Springfield Armory M1A Generation 4 Scope Mount has proven to be a sturdy and dependable piece of hardware. Crafted from one-piece aluminum, this scope mount stands as a robust, secure, and reliable choice.
While it's not the lightest mount I've used, it is reasonably lightweight as far as scopes go. Weighing in at 1.15lbs, it doesn't weigh me down much, if at all, when I'm out hunting or carrying my weapon.
Installation and Fit: Security and Stability
Upon fitting the Springfield Armory M1A, I noticed its three points of contact, which makes it a highly secure option. The three screws hold it firmly in place, providing excellent stability when shooting.
If you, like me, often hunt on the move, then the Springfield Armory will ensure your scope remains exactly where it should be. This means one less thing to worry about, as the last thing you want to do when hunting is having to zero your mount before every shot.
Adaptable and Future-Proof Design
The Springfield Armory M1A features a Picatinny style rail, which is great for those of us who have a collection of scopes for different scenarios. Both Picatinny and Weaver scopes are interchangeable on this mount, so it will last you many years, even if your scope doesn't.
I found the Springfield Armory M1A straightforward to fit, but I highly recommend that you follow the instructions to ensure it's installed correctly. With this particular scope, if you don't get a fully flat mount, your shot grouping will be off.
Thankfully, all the instructions and tools you need to fit this mount are included. Based on my personal experience, this is a solid mount that will aid in accurate shooting and last for many years. It holds zero without a problem, even when stored. However, if you remove it from your firearm, you will need to re-zero it.
Pros
Robust one-piece aluminum construction.
Three points of contact provide excellent stability.
Compatible with both Picatinny and Weaver scopes.
Comes with all necessary tools and instructions for fitting.
Cons
Not the lightest option available.
Requires careful installation for accurate shot grouping.
Requires re-zeroing if removed from the firearm.
---
3. UTG New Gen 4- Point Locking Deluxe Scope Mount
Check Price on Amazon Check Price on OpticsPlanet
Since its inception in 1992, originally under the name Leapers INC, UTG has become a household name in the outdoor and hunting/shooting community. Having tried and tested numerous brands throughout my hunting and shooting career, I've found UTG to be a reliable provider of high-quality, durable, and affordable gear. They offer a variety of products, ranging from optics and mounting systems to bipods.
One of the standout characteristics of UTG as a company is their continuous interaction with their customers, acting on their feedback, and even developing new products based on customer requirements. As an experienced hunter, I value this commitment to customer satisfaction.
Proudly Made in the USA: The UTG New Gen Scope Mount
What's particularly impressive about UTG products is their origin. The brand designs and manufactures its products right here in the USA, a decision that, from my perspective, reflects their commitment to quality and their homegrown pride.
The UTG New Gen scope mount is a testament to this dedication to quality. Made from a single piece of aircraft-grade aluminum, this mount is not only durable and robust but is also one of the lightest scope mounts I've handled, weighing in at around 5.7 Oz. Despite its light weight, it's surprisingly durable, making it an ideal companion for hunting or shooting on the go.
Adaptability and Performance: A Versatile Companion
Designed to mil-spec, the UTG New Gen features a matte black finish that adds a touch of sophistication. It measures 6″ long and boasts a Picatinny-compatible rail with 15 slots, making it compatible with Weaver rings and other manufacturer rings.
I found its see-through design particularly useful for using the original rifle scope, adding to its versatility. This adaptability is vital for me as a hunter, as it means I can use different scopes over time without needing to invest in new mounts repeatedly, which can be both a hassle and an unnecessary expense.
Simple Operation and Stability: The UTG New Gen 4
The UTG New Gen 4 operates quite simply, featuring locking points across the side plate and horizontal bottom guide. It's adjusted through side screws, allowing me to zero my scope quickly and easily. It comes with everything necessary for installation, from rubber rail guards to a charger guide dovetail for rear end locks.
The mount can be adjusted for a high or low profile, and I found its stability uncompromised, thanks to the multiple locking points. Once set to zero, there's no noticeable shake or slide, which is a crucial feature when you're out hunting or shooting. However, as it's not a quick-release mount, if you remove it, you'll need to re-zero it.
Pros
Crafted from a single piece of aircraft-grade aluminum, ensuring durability.
Lightweight and robust, ideal for hunting on the go.
Compatible with Picatinny and Weaver rings, offering versatility.
Simple operation with adjustable side screws for easy zeroing.
Maintains stability without compromise.
Cons
It is not a quick-release mount; re-zeroing is required if removed.
Despite being lightweight, it may not be the lightest option available on the market.
---
4. Sadlak Industries M1A Aluminium Scope Mount
Check Price on Amazon Check Price on OpticsPlanet
Sadlak Industries is one of those rare gems in the hunting and shooting industry that managed to focus on a specific niche and excel in it. As an experienced hunter, I've found their dedication to crafting products tailored to the needs of specific firearms to be admirable.
Given their laser focus on developing a range of scope mounts specifically for the M1A, it's no surprise that they have a second entry on this list. The attention they have poured into this particular gun type has paid off, allowing them to perfect their craft and gain well-deserved respect as one of the leading companies for M1A parts.
The Sadlak Industries M1A Aluminum Scope Mount: Precision Meets Durability
The Sadlak Industries M1A Aluminum Scope Mount has been a reliable addition to my shooting gear. Crafted from aircraft-grade aluminum in a single-piece design, this mount stands out for its combination of durability, lightweight construction, and impeccable performance. Weighing in at a very respectable 4.3Oz, it's light enough to be a non-issue during a long day of hunting.
Aesthetically pleasing with a hard black coat anodize finish, this mount doesn't just look good – it's also resistant to easy scratching or damage. It measures 5-7/16″ in length with a width of 1 3/4″, providing a compact design without compromising on performance.
Stability and Longevity: A Robust Scope Mount that Stands the Test of Time
The mount's three-point clamp system – via the receiver ring, charger guide dovetail, and receiver mount lug – makes it a very stable addition to my M14/A. With it, I can rest easy knowing that there won't be any unnecessary wiggle or movement, eliminating the need to reset to zero after every few hours of shooting unless, of course, I remove the mount.
Its Picatinny-compatible rail works well with weaver type fittings, adding to its lifespan. I appreciate not having to replace this rail each time I decide to change my scope. The mount comes with all necessary parts, fixings, and tools, ready for installation and immediate use.
Although it's straightforward to set up, I do recommend referring to the manufacturer's instructions for achieving the perfect zero on the first try without any confusion.
Pros
Crafted from durable, lightweight aircraft-grade aluminum.
Lightweight design for comfortable use during long hunting sessions.
Robust three-point clamp system for stable shooting.
Compatible with Picatinny and Weaver type fittings, promoting longevity.
Resistant to easy scratching or damage thanks to its hard black coat anodize finish.
Cons
While the setup is straightforward, achieving a perfect zero may require careful following of the manufacturer's instructions.
If the mount is removed, re-zeroing will be necessary.
---
Frequently Asked Questions
How tight should scope bases be?
Without using any thread-locker, gradually tighten your scope ring screws to our recommended torque-poundage – about 15-18in. lbs. When mounting horizontally split rings, keep the gaps on either side of the rings in mind and attempt to keep them uniformly spaced.
What scope mount does the military use?
Military personnel redesigned the Picatinny scope mount. The fundamental difference between the Picatinny and Weaver mounts is that the Picatinny mount is made to exact specs and tolerances, allowing it to be used on any weapon. All scopes with a Picatinny mount will be interchangeable.
What magnification do snipers use?
Snipers frequently employ a magnification level of 2x-12x, which is ideal at long ranges. You may easily adjust the magnification if you need it to be lower or greater. You can rest assured that a higher magnification lets you to hit targets at longer distances with greater precision.
What is lapping a scope?
Lapping—or truing up the inside surface of your scope rings—protects the outside of the scope tube from damage, relieves stress on the tube that could compromise the integrity of the scope's internal working components, and improves accuracy by removing any stresses that the scope tube may be putting on your rifle's action.
What is the effective range of an M1A?
At 600 yards, the M1A performs admirably, but at 1000 yards, it begins to falter.
Is the M1A a good hunting rifle?
Some bolt action rifles have a longer range than the M1A. It could be a little heavier than other rifles. It is, nonetheless, an excellent hunting rifle.
Is the M1A a good sniper rifle?
No. It's a mediocre Sniper Rifle. A sniper rifle is a precision weapon designed to ensure one shot, one kill on man-sized targets at great ranges. When correctly set up and accurized, an M1A makes a fantastic Designated Marksman Rifle.
What's more reliable: M1A or AR-10?
The AR-10 is more precise, lighter, and easier to maintain than the AR-15. It takes a lot of work to get an M14 or M1A to shoot reliably, and keeping it accurate is virtually a full-time job for an armorer. The AR-10, on the other hand, is extremely simple to accurize and maintain accuracy.
What makes the M1A a good gun?
It is precise, allows for quick follow-up shots, is incredibly dependable, and accepts optics rather simply. Springfield's M1A Standard is a re-creation of the historic M14 rifle, modified for civilian use. The Standard is chambered out of the box. 7.62 NATO or 308 Win.
Can I shoot .308 out of my M1A?
The M1A can fire 7.62mmx51mm NATO or commercial.308 Springfield ammo. Although the maximum chamber pressures varied somewhat, the M1A can handle either.
What is the difference between M14 and M1A?
There isn't much. The M14 is a military-issued, select-fire 7.62 NATO rifle that was employed in the early stages of the Vietnam War and is still in service as Designated Marksman weapons today. The M14 has a cult following because to its conventional appearance and powerful 7.62 NATO round, which has generated several successful commercial replicas. Although those rifles were sold or referred to as M14s in some situations, Springfield Armory's successful semi-auto rifles have earned a reputation under the trade designation M1A. In a nutshell, the M1A is Springfield Armory's civilian M14 variant line.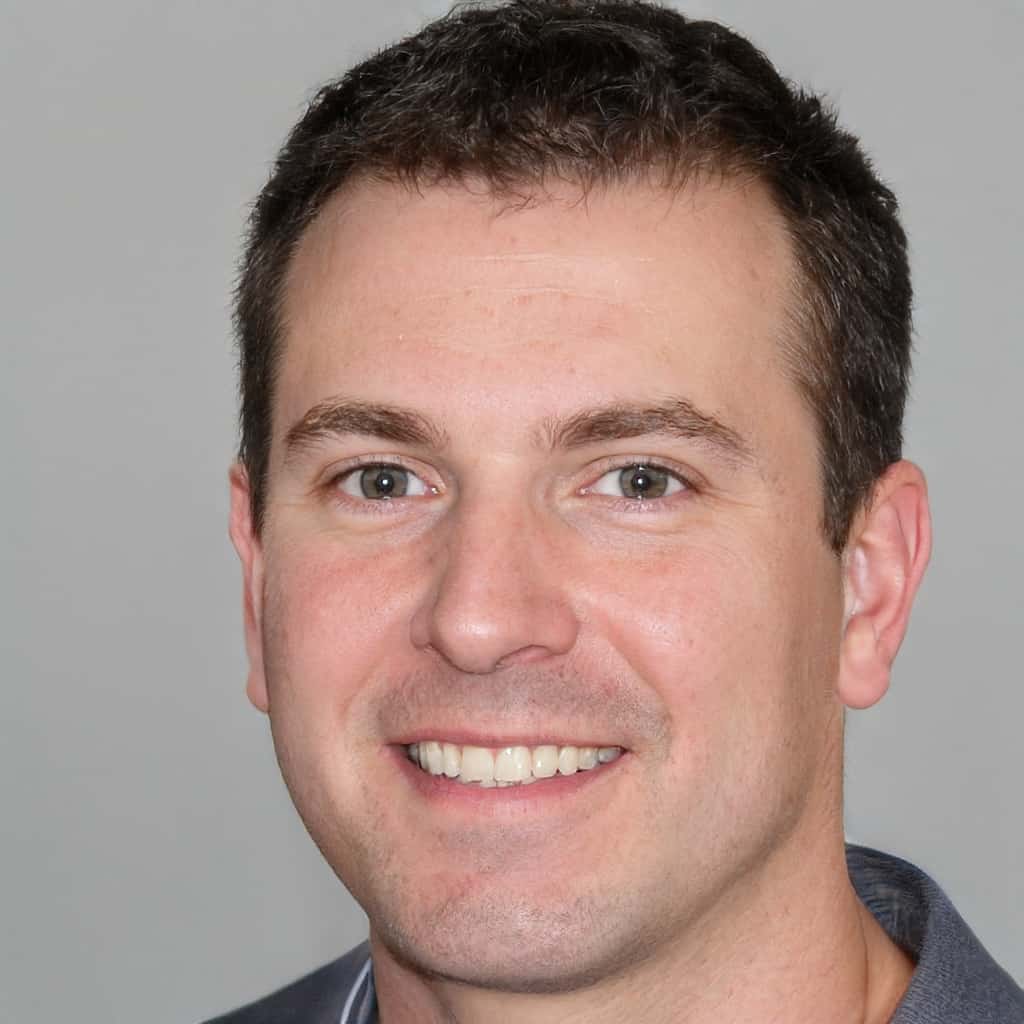 Mike Fellon was born and raised in Dallas, Texas. He inherited his hunting passions after his father John – he was fascinated by his stories, hearing how much attention, focus, dedication and patience he invested in shooting every animal. When he was old enough, his father first allowed him to shoot some cans and bottles with his shotgun, and then took him hunting – it was love at first sight. Mike has never stopped pursuing his hobby ever since.