The M1A isn't traditionally a rifle which was designed to use with a scope. However, this is an excellent gun with a fantastic reputation; we would go as far as to call this 'America's Gun.'
A direct ascendant from the battle-scarred and time-tested M14 the M1A is the non-military focused version of one of the worlds most tested and respected long-range assault rifles. 
When choosing a scope mount, it is essential to keep a few things in mind specifically as this is a scope mount for a very particular weapon.
Weight & Material
When choosing a scope mount weight is one of the first things you need to take into consideration. The M1A is an assault rifle and is a great hunting rifle. When you're always moving and shooting fatigue can kick in quick.
Carrying your rifle, scope, mount, backpack, and being dressed head to toe is undoubtedly going to take its toll on you, and quickly. Saving weight where possible is a sensible decision to make, wherever you can reduce it. 
Most modern scope mounts weigh in under 5 Oz and even lower. Thanks to specialized materials like aircraft-grade aluminum and chrome alloy scope mounts are now more robust, and durable than ever while being at their lightest in decades.
Rail system
One-system to rule them all! 
Ok, not so dramatic but if you could invest in one rail system which covered your Picatinny and weaver accessories then why wouldn't you? 
Saving money, and time is scarce in this world, but modern scope mounts are becoming more efficient in more ways than just the weight, and cost. A rifle scope mount which caters to both Picatinny and weaver accessories is a better choice than a mount which provides for only one.
It will last for years, and if you like to horde scopes, or any shooting accessories for that matter a rifle mount which caters for both systems will last you for years to come no matter what or how you decide to shoot; from red-dot to long distance. 
Perfect zero 
The last thing you want to happen when out on a hunt is to have to zero your scope every time you move. Once set, you should not have to worry about it again for the rest of the day. It is essential to choose a scope mount which Is sturdy and robust enough to take a few hundred rounds without a problem.
If you're bench shooting, then it isn't much of an issue. For people who hunt over a distance, it can be more if a nuisance. A three-point attachment mount is an excellent option as the three contact points provide a reliable and robust hold with no matter where you go.
---
The 4 Best M1A Scope Mounts
---
1. Sadlak Industries M1A Lightweight Airborne
Sadlak Industries is a name we hardly need to introduce. They are a focused brand who have been around for over 20 years, and in that time, they have focused solely on two distinct gun ranges; The M1A and the AR. 
Right now we are more interested in the M1A range, and thankfully they are a company who deliver on what they promise.
Mike Sadlak started the company in 1989, and within ten years they were renowned for their range of gas blocks and rifle scope mounts. Now, the variety they offer is small, but this has allowed them to focus on quality and what has allowed them to craft a premium range of M1A scope mounts.
The first thing we noticed about M1A Lightweight Airborne is it is made in America. When it comes to supporting our trade, we do certainly love products which are built on US soil. Sadlak industries are a manufacturer, and all their mounts are made in-house.
The Sadlak industries M1A Lightweight Airborne is a true testament to high-quality manufacturing.  It is understandable why Sadlak has become known for crafting premium products after seeing this scope mount.
It has been constructed from solid chrome-moly steel bar which makes this a light, but extremely robust scope mount. The solid construction allows it to take recoil without any issues, and with it being so light it is easy to keep in your kit bag. 
It weighs in at an amazingly light 9.0 Oz But make no mistake; you are getting a product which is just as strong, if not more than most other aluminum scope mounts out there but at a lot less weight.
When fitted the SA Lightweight Airborne has three points of contact. This is perfect for when you're shooting on the move. You do not want to have your adrenaline pumping as you see the perfect shot for you to lift your rifle and find your scope has slid out of position. 
They have designed the Picatinny rail to work with most types of scope mount rings so you can shop around to find your favorite. There is also a see-through channel which works for the original rifle scope.
The bonus with it being a Picatinny rail is that it is compatible with any weaver rail system, so you are free to chop and chose whichever scope is your favorite at the moment, or whichever one is more suited to the shooting you're doing. 
Fitting the Sadlak Industries Lightweight Airborne is a straightforward job, but we do recommend you check out a youtube video or read the instructions. You need to make sure it is fitted even. Once installed it will retain zero for a considerable amount of time even when left in storage, but if you take it off your rifle, you will need to reset it when you connect it back to your gun.
2. Springfield Armory M1A Generation 4 Scope Mount
Check Price on Amazon
Check Price on OpticsPlanet
Springfield Armory has been in operation since 1777. If you know your history, then you will know how much of America's past has been intertwined with Springfield Armory and the Revolutionary war.
Since 1794 the Armory were manufacturing muskets and was a leading innovator in the firearms industry. By 1968 the US Government closed down Springfield Armory up until 1974 when the young Reese family bought and rescued not only the name but also the core values. 
The Springfield Armory M1A Generation 4 Scope Mount is a very sturdy and reliable piece of hardware. It is made from one-piece aluminum, which is robust, secure, and dependable when it comes to a scope mount.
It isn't the lightest on our list, but as far as scopes go, it is reasonably lightweight and will not weigh you down much, if at all, if you're out hunting or do much walking with your weapon. It weighs in at 1.15lbs.
When you fit the Springfield Armory M1A, it has three points of contact, making it a very secure option. The three screws hold it in place and offer excellent stability when shooting.
If you hunt on the move, then the Springfield Armory will keep your scope where it should be. Meaning one less thing for you to worry about and when you're out there hunting the last thing you want to be doing is having to zero your mount before every shot.
 It is manufactured with a Picatinny style rail which is a bonus for those of us who love to horde scopes for every occasion. Picatinny and Weaver scopes are interchangeable, so this scope mount will last you for many years to come, even if your scope doesn't.
The Springfield Armory M1A is straight forward to fit, but we highly recommend you check out the instructions to make sure you get it right. With this particular scope, if you do not get a fully flat mount, you will not get a good grouping.
All the instructions and tools you will need to fit this mount come with it. When it comes to it, this is a solid mount which will support you to shoot accurately and will last many years to come. It holds zero without an issue even when put in storage. If you remove it from your firearm, you will need to re-zero it though.
3. UTG New Gen 4- Point Locking Deluxe Scope Mount
Check Price on Amazon
Check Price on OpticsPlanet
UTG has been in operation since 1992 but not under the same name. Formerly Leapers INC. They are well known in the outdoor and hunting/shooting space as producers of high-quality, durable, and affordable hunting and shooting gear. 
They produce optics, mounting systems, bipods, and more. The great thing about UTG as a company and brand is that they continually act on feedback from their customers. They even have new products thanks to the requirements of their customers. 
As we have mentioned before, one of the most stands out things for us when looking at hunting and shooting products is where they are made. UTG is designed and manufactured in the USA. They decided to bring their operation back to US soil and have grown significantly since. 
The UTG New Gen is made from one piece of aircraft-grade aluminum, which is very durable and robust. It weighs in at around 5.7 Oz, which is one of the lightest scope mounts on the market. It is the perfect companion for when you're out hunting or shooting on the go. Despite its lightweight though, it is a durable piece of kit. 
Designed to mil-spec, it is matte black and does look incredible. It measures in at 6" long and has a Picatinny-compatible rail which has 15 slots, and it is also compatible with weaver rings and other manufacturer rings. 
It has a see-through design so you can use the original rifle scope, this is a highly-versatile option when it comes to a scope mount that will last the test of time. 
This is a scope mount which is not only affordable but also adaptable. When looking for a scope mount, it is a good idea to invest in one which will be versatile for different types of scopes and rings. It is highly likely you will use different scopes over your lifetime. Having to re-buy mounts over and over again every time you upgrade or require a different scope for different types of shooting can become a pain, and expensive.
The UTG New Get 4 is quite simple in its operation. It has locking points across the side plate and horizontal bottom guide. It operates through adjustable side screws so you can quickly and easily zero your scope.
It has rear end locks with a charger guide dovetail, and it comes with rubber rail guards and everything you need to install this rifle mount and get to shooting. It can be made a high or low profile, and thanks to the locking points, it stays stable without compromise. 
Once you have set this scope to zero, you should not notice any shaking or slide when you're out hunting or shooting. Once you set to zero, you should be good to go. You will need to remember though that this isn't a quick release scope mount and if you do remove it you will need to zero it again. 
4. Sadlak Industries M1A Aluminium Scope Mount
Check Price on Amazon
Check Price on OpticsPlanet
Sadlak industries are one of a very few numbers of companies who can say they built their entire range of products around the requirements of a particular type of gun. They found their niche and focused on it.
Which is why they appear in this list twice. Sadlak Industries have been designing, manufacturing, and selling a range of scope mounts precisely for the M1A for many, many years. This focus has allowed them to perfect their craft and helped them to become one of the most respected companies for M1A parts. 
The Sadlak Industries M1A Aluminum Scope Mount is an excellent tool for your rifle shooting needs. It is crafted from aircraft-grade aluminum in a single-piece design. The scope weighs in at a very respectable 4.3Oz which is light enough not to bother you on a long days hunt.
Aircraft-grade aluminum is a very robust, lightweight, and durable material which makes this an excellent choice for shooting on the go. It is finished in a hard black coat anodize which looks great and won't scratch or damage easily.
It measures in at 5-7/16" in length with a width of 1 3/4". It clamps down by a three-point system by way of the receiver ring, charger guide dovetail, and the receiver mount lug. 
 The three-point clamp system makes this a very robust scope mount which will not sway, wiggle, or move easily. So you can rest assured when you're out on the hunt or firing a couple of hundred rounds through your M14/A you will not need to reset to zero every couple of hours unless of course, you remove the mount. 
The Picatinny compatible rail can be used with weaver type fittings, which is excellent for longevity. You will not need to replace this rail when you decide you want a new scope. It comes with all the parts, fixings, and tools you require to install and get shooting straight away.
We do advise you to check out the manufacturer's instructions to make sure you get the perfect zero first time without any confusion.
---
Frequently Asked Questions
How tight should scope bases be?
Without using any thread-locker, gradually tighten your scope ring screws to our recommended torque-poundage – about 15-18in. lbs. When mounting horizontally split rings, keep the gaps on either side of the rings in mind and attempt to keep them uniformly spaced.
What scope mount does the military use?
Military personnel redesigned the Picatinny scope mount. The fundamental difference between the Picatinny and Weaver mounts is that the Picatinny mount is made to exact specs and tolerances, allowing it to be used on any weapon. All scopes with a Picatinny mount will be interchangeable.
What magnification do snipers use?
Snipers frequently employ a magnification level of 2x-12x, which is ideal at long ranges. You may easily adjust the magnification if you need it to be lower or greater. You can rest assured that a higher magnification lets you to hit targets at longer distances with greater precision.
What is lapping a scope?
Lapping—or truing up the inside surface of your scope rings—protects the outside of the scope tube from damage, relieves stress on the tube that could compromise the integrity of the scope's internal working components, and improves accuracy by removing any stresses that the scope tube may be putting on your rifle's action.
What is the effective range of an M1A?
At 600 yards, the M1A performs admirably, but at 1000 yards, it begins to falter.
Is the M1A a good hunting rifle?
Some bolt action rifles have a longer range than the M1A. It could be a little heavier than other rifles. It is, nonetheless, an excellent hunting rifle.
Is the M1A a good sniper rifle?
No. It's a mediocre Sniper Rifle. A sniper rifle is a precision weapon designed to ensure one shot, one kill on man-sized targets at great ranges. When correctly set up and accurized, an M1A makes a fantastic Designated Marksman Rifle.
What's more reliable: M1A or AR-10?
The AR-10 is more precise, lighter, and easier to maintain than the AR-15. It takes a lot of work to get an M14 or M1A to shoot reliably, and keeping it accurate is virtually a full-time job for an armorer. The AR-10, on the other hand, is extremely simple to accurize and maintain accuracy.
What makes the M1A a good gun?
It is precise, allows for quick follow-up shots, is incredibly dependable, and accepts optics rather simply. Springfield's M1A Standard is a re-creation of the historic M14 rifle, modified for civilian use. The Standard is chambered out of the box. 7.62 NATO or 308 Win.
Can I shoot .308 out of my M1A?
The M1A can fire 7.62mmx51mm NATO or commercial.308 Springfield ammo. Although the maximum chamber pressures varied somewhat, the M1A can handle either.
What is the difference between M14 and M1A?
There isn't much. The M14 is a military-issued, select-fire 7.62 NATO rifle that was employed in the early stages of the Vietnam War and is still in service as Designated Marksman weapons today. The M14 has a cult following because to its conventional appearance and powerful 7.62 NATO round, which has generated several successful commercial replicas. Although those rifles were sold or referred to as M14s in some situations, Springfield Armory's successful semi-auto rifles have earned a reputation under the trade designation M1A. In a nutshell, the M1A is Springfield Armory's civilian M14 variant line.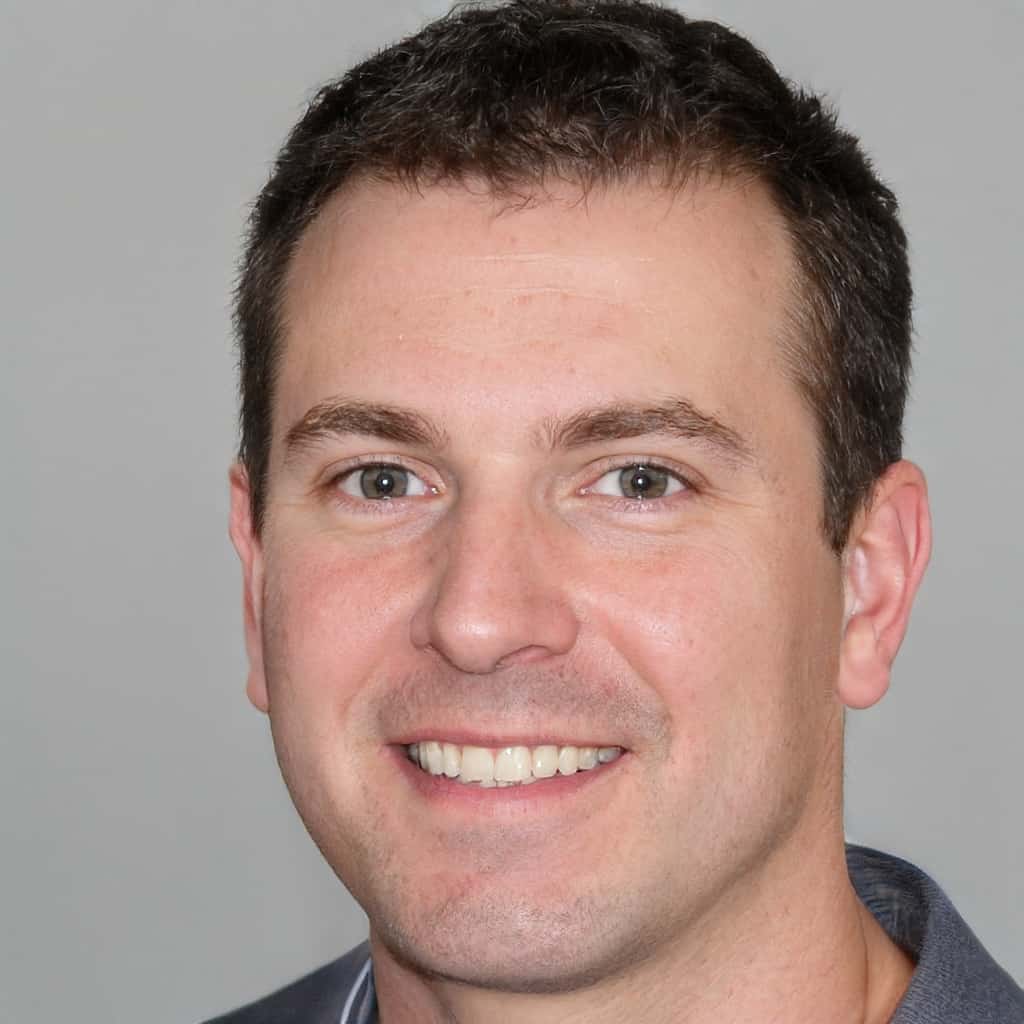 Mike Fellon was born and raised in Dallas, Texas. He inherited his hunting passions after his father John – he was fascinated by his stories, hearing how much attention, focus, dedication and patience he invested in shooting every animal. When he was old enough, his father first allowed him to shoot some cans and bottles with his shotgun, and then took him hunting – it was love at first sight. Mike has never stopped pursuing his hobby ever since.