Did you ever think you could use the power of the US military for your own self-defense and preservation? Since 1973, Ruger has made the M14 rifle suitable for public use. Law enforcement, security companies, hunters, ranchers, and target shooters all admire it's rugged, reliable charm.
Why is it so popular?
Recoil buffer

Rotating bolt action

Works with or without a silencer

Adjustable rear sight with three-prong front sight

Easy to disassemble and reassemble
They didn't stop there – this is just a sampling of traits that make it a shooting superstar.
Since 2005, Ruger took the criticism of their loyal customer base to improve an already revolutionary rifle. If you're familiar with their modern models, you can clearly see that they were good listeners! Their 580+ models steal the spotlight with better accuracy & trigger control than its predecessors.
Although these factors make it an excellent out-of-the-box rifle, the best scope for Mini 14 raises its capabilities beyond belief!


Going the Distance: Maximize your Shooting Range
Out-of-the-box, a Ruger Mini 14 can shoot accurately up to 150 yards with less than 1 MOA in the right hands. You can see the balistics chart here. 
With the best scope for Mini 14, you can easily triple this shooting range. If you really know your gun well and get used to your scope, you can reach even further with precision.
When you look up max shooting ranges, you'll run into the word "accuracy" a lot. Don't let that word confuse you. When you hear the word "accuracy", it's actually referring to how consistent and clean a gun shoots round after round.
It does not refer to how many times you will hit the bullseye. More times than not, human error is at fault for missed targets. Of course, it's okay to pretend you didn't just read that before your next trip to the shooting range!
However, not all scopes are made equally. Before you jump the gun, consider the best scope for Mini 14 based on your typical shooting distance.
A Quick Guide to Distance: How Far will Your Bullet Go?
For a rifle like the Ruger Mini 14, keep these rough in mind:
Long Range: about 350 yards and above
Medium Range: about 100 – 349 yards
Close Range: Under 100 yards
Which one describes your needs best? Whichever it is, it's crucial to know when shopping for scopes. Why? The distance you shoot goes hand-in-hand with your scope's magnification.
What magnification do you need?
You would think that the highest magnification you can find will always be your best bet. That is not the case at all!
Would you use a sledgehammer on trim nails? No.
Would you use a pickaxe to chop your vegetables? Let's hope not!
The same principle applies to your rifle scope.
Simply, the further you are going to shoot the higher magnification you'll use. What is the magnification and what does it mean? Check out our guide here to understand how lens measurements and magnifications work.
Once you understand this, use this quick guide to figure out which one is best for your typical shooting distance:
Long Range (350 yards and above)

First of all, long-range shooting should be left to those with practice. Even with the best Ruger Mini 14 scope, it's not as easy as it sounds. In these situations, you'll be using magnification 12x and above.

Medium Range (100 – 350 yards)

Beyond the shooting range, if you're shooting medium range you're probably in hilly areas or otherwise have light brush. You can see so far, but eventually something blocks your vision. In this case, you'll be using magnifications between 6x and 12x.

Short Range (up to 100 yards)

Short range shooting often takes place in mountainous areas or in self-defense situations. Either way, there is enough in the environment to block your view beyond 100 yards. In this case, going over 6x magnification will just blur your shot.
Basically, keep in mind where you shoot the most when looking for the best scope for Mini 14. You wouldn't use a high power (like 12 times) to shoot a short distance. In this case, such a high power would blur your vision, contradicting your need for a scope at all! On the other hand, you'll need something higher than 6x to shoot across a large, open field.
Discover the Possibilities
You've already chosen one of the most dependable rifles to keep by your side, but there's something missing.
You aren't using it to its full potential!
Reaching these hunting heights is risk-free thanks to the rifle's low set ejector. You won't ever hear a single shell bouncing off of your scope!
Complete your self-defense and preservation experience with the best scope for Mini 14 owners. Guess what? You don't have to dig online for hours! We've taken the liberty of finding a scope for every situation. You can also check our best .223 scopes guide.
---
The 3 Best Scopes for Mini 14
Why spend a lifetime skimming through the infinite gun forums and marketplaces? We have all the answers right here. In this guide, you'll find the best Ruger Mini 14 scopes for every situation.
Bushnell 3-9×40 Riflescope with DZ 223 Reticle (Long Ranges)
Vortex Optics Crossfire II 2-7x32mm (Short to Medium Ranges)
Vortex Optics Diamondback 3-9×40 BDC  (Medium to Long Ranges)
A quick note: why do some scopes say "BDC" and others don't? BDC stands for "bullet drop compensation."
Simply, this means that you will not have to adjust the elevation (or risk setting it wrong) for longer range shots. All you have to do is use the reticle that matches with the distance you are shooting and pull the trigger.
Now that you know what you're getting into, let's find the best scope for Mini 14 owners. You don't want to start your next hunt without it!
1. Bushnell 3-9×40 Riflescope with DZ 223 Reticle
If you want a high-quality rifle scope to go with your new M14, you won't do much better than this Bushnell 3-9×40 scope. It's designed for short to mid-range target shooting or hunting, marking it as an ideal match for the M14, which mostly operates around ranges of 150-200 yards or less.
It comes with an adjustable length throw lever you can use to swap between magnification settings quickly and easily, even if you are wearing gloves. Furthermore, it's designed to last for years to come thanks to its waterproof construction. Feel free to take this optic into inclement weather.
The lenses are similarly durable, featuring full coatings to improve light transmission and durability across the board.
Helpful BDC Reticle
This is a particularly good hunting scope or target shooting scope thanks to the BDC or bullet drop compensating reticle. This specialized reticle features extra hashmarks that you can use to estimate bullet drop out to 600 yards! It's a perfect long-distance marksman's tool.
The Bottom Line
All in all, this optic is affordable, effective, and built to last for a long time to come. It's a perfect choice whether you're working with a budget M14 build or just want something reliable for your future hunting and target shooting needs.
---
2. Vortex Optics Crossfire II 2-7×32 Second Focal Plane
Check Price on Amazon
Check Price on OpticsPlanet
The Vortex Optics 2-7×32 Crossfire II is ideal for hunters and shooters in scenarios where guessing the holdover is tough. The Dead-Hold BDC reticle takes the estimation work out of holdover and wind corrections to let you shoot without any worries.
No matter the range, you can stay confident that the reticle will never fail to guide. Focusing and adjusting are a breeze as well thanks to the fast-focus eyepiece and resettable MOA turrets.
And what about comfort and overall clarity of vision? Well, let's just say that the anti-reflective, multi-coated lenses have got you covered even in foggy conditions. Even though the vision can get a little fuzzy in very long ranges, it doesn't flinch when you're taking medium-range shots.
The construction quality of this scope is top-notch as well for the price. Since it's made of aircraft-grade aluminum, adequate durability and shockproof performance are guaranteed.
The Bottom Line
The Vortex Optics 2-7×32 is an excellent product, ideal for anyone who likes to shoot and short to medium distances and doesn't want to spend thousands of dollars on expensive optics.
---
3. Vortex Optics Diamondback 3-9×40 BDC
Check Price on Amazon
Check Price on OpticsPlanet
Vortex has a knack for making quality scopes that provide excellent accuracy, precision, and durability all the while staying incredibly affordable. 
Let's start with the glasses. They are extra-low dispersion, which increases resolution and color fidelity. The lenses are also multi-coated to ensure all of the light gets transmitted into the lenses. What these features do is they guarantee perfect, vivid picture quality from dawn to dusk. Rest assured, you will have no complaints when it comes to picture quality if you invest in these lenses.
Next comes the durability. Just by holding the scope in your hands, you'll understand that this is not something that can be easily damaged. It is a solid one-piece tube with a hard anodized finish. This gives it durability and the ability to stand up to shock, recoil and unforeseen accidents with natural elements.
The optical chambers themselves are just as durable as the rest of the scope. The optical chambers are nitrogen purged, and O-ring sealed to ensure waterproof and fog proof performance over years of extended usage. No matter if it's rainy, or if it's hot or if the temperature swings to extremes, the inside of the lens will never fog up or collect water.
Dead-Hold BDC MOA Reticle
Dots at the center of the reticle takes all the guesswork out of windage and elevation adjustments. Plenty of shooters swear by BDC reticles as the best option for compensating for bullet drop over long distances. The 4X zoom range offers highly versatile magnification.
The second focal plane reticle ensures your target maintains the same ideally-sized appearance. This gives you a lot of breathing space on your reticle to get your target in your crosshairs, no matter what the level of magnification. Moreover, this feature, coupled with the fast focus eyepiece makes spotting and acquiring your target a walk in the park.
The Bottom Line
This scope comes in at number one on our list and for excellent reasons. The Diamondback range is very popular with ranch hands and is one of the best rifle scopes for ranch rifles available today.
The only complaint a lot of people have with this scope is that the eye relief is a little low. However, the scope more than makes up for that with its host of extremely useful features.
---
Frequently Asked Questions
What Is The Safety On The Mini 14 Ranch Rifle Safe?
The safety on the Mini-14 is a paddle-like lever that sits in front of the trigger guard. When the safety is engaged, the shooter just pushes it forward to make the rifle ready to fire. Because of its large size, it's easy to see and verify that the safety is engaged. It is also easy to operate without removing the hand from the rifle.
Does The Mini 14 Ranch Rifle Come With Good Iron Sights?
The included iron sights are excellent, with the rear sight being a heavy-duty aperture-type sight with wings on both sides with windage and elevation adjustments. The front sight is large and aggressive, with wings on each side to protect it.
Can You Customize The Mini 14 Ranch Rifle?
You can do anything to your Mini-14 that you can do to your AR. You may still fine-tune your trigger, add muzzle devices, choose alternative stocks, add lights, lasers, and optics, and even install match-grade barrels despite the lack of options and choices. Although the Mini-14 is not as modular as the AR, it is still a rifle that may be customized.
Who Created The Mini 14?
Bill Ruger and James L. Sullivan, two firearms designers, began work on a new semi-automatic rifle design in the late 1960s. The new weapon was based on the M14 battle rifle, which was being slowly phased out of US Army and Marine Corps service at the time. The M14 was a rotating bolt rifle with a short-stroke gas piston that had its origins in the World War II M1 Garand weapon. The main difference between the M14 and the Garand was that the M14 was chambered for the NATO standard 7.62-millimeter cartridge and had a 20-round replaceable box magazine.
The brand new firearm looked like the M-14 from the outside and ran on the same operating system, but it was rechambered for the.223 cartridge. The new weapon was scaled down to handle the.223 round, just as the M14 in 7.62-millimeter was the M1 Garand reduced down from the.30-06 cartridge. The 5.56 cartridge used by the US military in the AR15, M16, and XM177E1 rifles was essentially equivalent to the.223 round. Ruger had clearly bet that producing the.223/5.56 cartridge for the Vietnam War would give it staying power in the United States long after the war finished.
When Was The First Mini 14 Released?
Sturm Ruger Inc. released the Mini-14 in 1973, which was smaller and lighter than its military relative. The Mini-14 had a wooden stock and iron sights and weighed 6.39 pounds unloaded. It weighed only 6.39 ounces when it was empty. It could shoot 40 bullets per minute in practice and could hold both 20 and 30 round magazines. The Mini-14, like the M16, had a 1 in 12 inch right-handed twist rate to help stabilize the.223 bullet in flight. The Mini-14's effective range was 200 yards, which was determined mostly by the ballistic performance of its ammunition.
What are you waiting for?
There isn't anything stopping you from seeing your way through to a better hunt or target practice. Regardless of how good your shot is, there is always room for improvement.
Of course, anyone can be an excellent shot without a scope, but you're capable of so much more. With renowned brands like Nikon and Vortex, you know you're getting the most value for your hard-earned dollar.
No games. No gimmicks. No BS. What you see is what you get.
Once you find the best scope for your needs, you'll wonder what you ever did without it! Set one of these trusty scopes on your Ruger today.
You'll bring in more food, defend your home better, and put more trophies on the wall. The best scope for Mini 14 will easily become your next best friend.
If you are a fan of shooting during the night, check which are the best thermal optics according to us.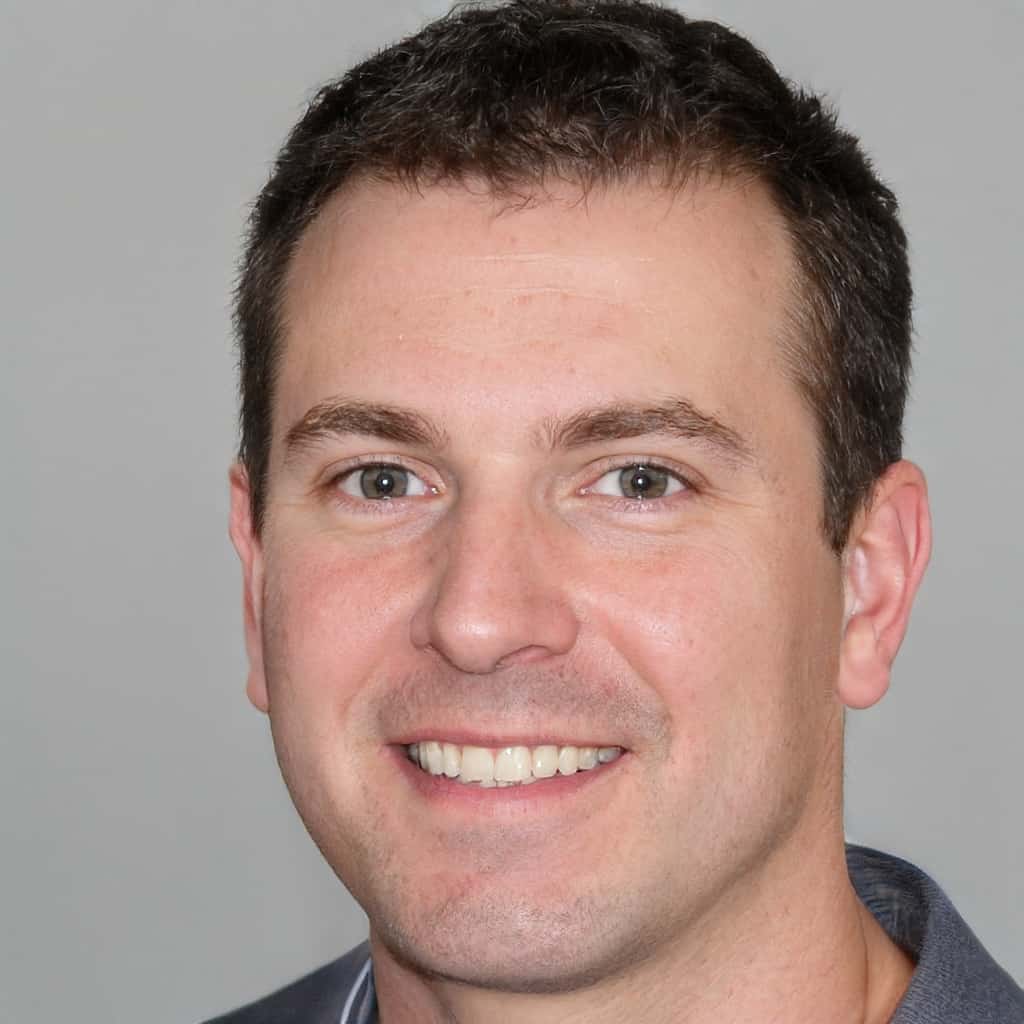 Mike Fellon was born and raised in Dallas, Texas. He inherited his hunting passions after his father John – he was fascinated by his stories, hearing how much attention, focus, dedication and patience he invested in shooting every animal. When he was old enough, his father first allowed him to shoot some cans and bottles with his shotgun, and then took him hunting – it was love at first sight. Mike has never stopped pursuing his hobby ever since.