I'm always pleased to try out another Vortex Crossfire II scope, as this line is well known for its affordability and high-quality construction and functionality. These scopes are almost always excellent choices for both beginners and for more experienced marksmen or hunters due to their great spread of features, so testing them is a real pleasure. In my Vortex Crossfire II 2-7×32 review, I'm taking a look at what this model can bring to your next hunting trip or target practice session. Let's get started.
---
Vortex Crossfire II 2-7×32 Overview
Check Price on Amazon Check Price on OpticsPlanet
The Vortex Crossfire II 2-7×32 is very similar to the other high-quality optics in this line. It features magnification powers between 2x and 7x with a 32 mm objective lens; this automatically sets it in the same effective range as many other traditional hunting scopes, capable of boosting your accuracy to help you land shots below 1000 yards.
As with many other Vortex scopes (and the Crossfire II line in particular), this model has multicoated lenses and excellent weatherproof functionality thanks to special sealing and purging processes. It's made from a piece of aircraft-grade aluminum to afford it extra durability without increasing its weight too much. 
It also offers great eye relief (well above 3 inches, even on the highest magnification power) and a forgiving eye box to help you snap to your target quickly. There's a set of windage and elevation adjustment turrets that can be zero-reset once you've sighted into your target. No parallax turret exists, but this would be unnecessary. Now let me tell you about what else it can provide in a more detailed examination of its features.
Key Features:
2-7x magnification

32 mm objective lens

BDC reticle

Zero-reset windage and elevation turrets
To find out more about scopes, have a look at our Redfield scopes review or Leupold VX-R review.
Reticle Type and Magnification Settings
Like many top-tier hunting scopes, this Crossfire II model features a second focal plane, dead hold BDC reticle. BDC stands for bullet drop compensating. The BDC reticle uses special holdover points or hash marks along the bottom line of the crosshairs; these allow you to more accurately estimate the effect of bullet drop on your final impact point. As you might expect, this kind of reticle is a great help to hunters that need to land shots at greater distances.
This is a bit at odds with the magnification settings available for this rifle scope, which lie between 2x and 7x power. This isn't to say that the BDC reticle won't be helpful, but that it is noticeably less impactful than with longer-range rifle scopes.
Still, the reticle will be of assistance to anyone who wants to ensure ultimate precision when hitting targets above 500 yards or so. This scope's reticle and magnification levels are both tuned for engagements of this distance or for other typical hunting ranges.
This scope uses a 32 mm objective lens, and the reticle is located on the second focal plane, so it won't change sizes as you swap between magnification settings. The lenses are also fully multi-coated to improve light transmission and imbue anti-reflective advantages. Basically, these coatings will ensure that the scope doesn't transmit a sharp glare to your eye if you are looking in the same direction as the sun, which, as someone who likes hunting during the day, I can definitely appreciate.
This scope also features excellent eye relief and a very forgiving eye box. The eye box's forgiveness speaks to how easy it is to see a sight picture even when you aren't lined up perfectly with the ocular lens. In essence, it allows you to sight into your target more quickly or snappily line up your target with the reticle when trying to initially spot them outside the scope's lenses.
All in all, I am more than satisfied with what this Crossfire II brings to the table in terms of its reticle, magnification system, and lenses.
---
Ideal Range
With a magnification range between 2x and 7x, this Vortex Crossfire II scope is a great choice for hunting engagements between 200 yards and 700 yards or so, with plenty of wiggle room both above and below these values. Its minimal magnification range of 2x is still workable enough for me to be able to recommend this scope for tactical or urban combat engagements, but you have to keep in mind that it's not as effective as a red dot or 1x scope.
The 7x upper magnification range is great for between 500 and 700 yards, with shots up to 800 yards or so being perfectly possible depending on the caliber of bullet and type of weapon used. Ultimately, I think that the ideal ranges for this scope will make it a favorite choice for typical hunting expeditions or beginner marksmen.
Windage/Elevation/Parallax
Like all Crossfire II scopes, this model features a set of windage and elevation adjustment turrets that are finger adjustable and can be zero-reset with their caps. This makes it incredibly easy to use, and each turret offers tactile feedback every time you shift them from one position to another.
As much as I wish that this scope had a parallax turret, while that isn't the case, the relatively low upper magnification power makes this somewhat moot. Parallax adjustment would still be welcome, but it's less necessary than with scopes that have much higher maximum magnification settings.
Check Price on Amazon Check Price on OpticsPlanet
---
Mounting Options
At 14.3 ounces and with a tube diameter of about 26 mm, this Crossfire II scope can be adequately mounted with either a ring or rail system. Rings should be matched to about the diameter of its tube, while either Weaver or Picatinny rails can be added relatively easily, especially since the scope itself doesn't add a lot of weight to your overall rifle build.
I have to say that either option will work fine, so it all comes down to your personal preference.
If you are interested in our other reviews, have a look at Vortex Strike Eagle 1-8×24 or Nikon ProStaff 3-9×40.
Durability/Weatherproofing
As virtually all Vortex products, this Crossfire II scope features durable and weatherproof construction. The main body of the scope is constructed from a single piece of aircraft-grade aluminum which ensures excellent functionality even if it's dropped or receives significant wear and tear. O-ring sealing and nitrogen purging ensure that it can continue to work in wet or foggy conditions without suffering in performance.
It's all that I'd expect from a Vortex rifle scope.
Check Price on Amazon Check Price on OpticsPlanet
---
In my humble opinion, this rifle scope is a perfectly fine choice for general hunting engagements and especially as a beginner scope due to its ease-of-use and low asking price. It's an agile optic that can give you a great sight picture along with a classic set of ranges and features some great windage and elevation adjustment turrets, plus a helpful BDC reticle.
All of these design features and more speak to Vortex's desire to make something that any hunter or marksman will appreciate. But it'll be especially valuable for those learning the ropes or who want something simple but effective.
Drawbacks
As I previously mentioned, the lack of a parallax turret or adjustable objective is the only real downside I could find in this review. But since this scope isn't meant to facilitate accuracy above 800 yards or so, I consider this negative to be relatively minor in comparison to all of the great benefits it brings to the table.
Pros and Cons
Let me give you a very short rundown of everything that I like and dislike about this scope. 
Pros

Cons

Multi-coated lenses

A great set of windage and elevation adjustment turrets

Very good eye relief 

Weatherproof 

Can be mounted with either a ring or rail system

Affordable 

Lacks parallax turret and adjustable objective
Final Verdict 
My rating: 5/5
This is a very good rifle scope that anyone, no matter their skills level, will be able to appreciate. 
Concluding My Vortex Crossfire II 2-7×32 Review
I'm glad to see that Vortex doesn't seem to be losing its skill or quality anytime soon. This particular Crossfire II scope is just another example of their attention to detail and superb quality, as it provides an excellent sight picture, a great series of magnification powers, and some good windage and elevation turrets to round everything out. I'd easily recommend this scope to just about anybody.
If you are interested to read more of our articles, you can check our reviews of Burris Eliminator III or Primary Arms 3×32 prism scope.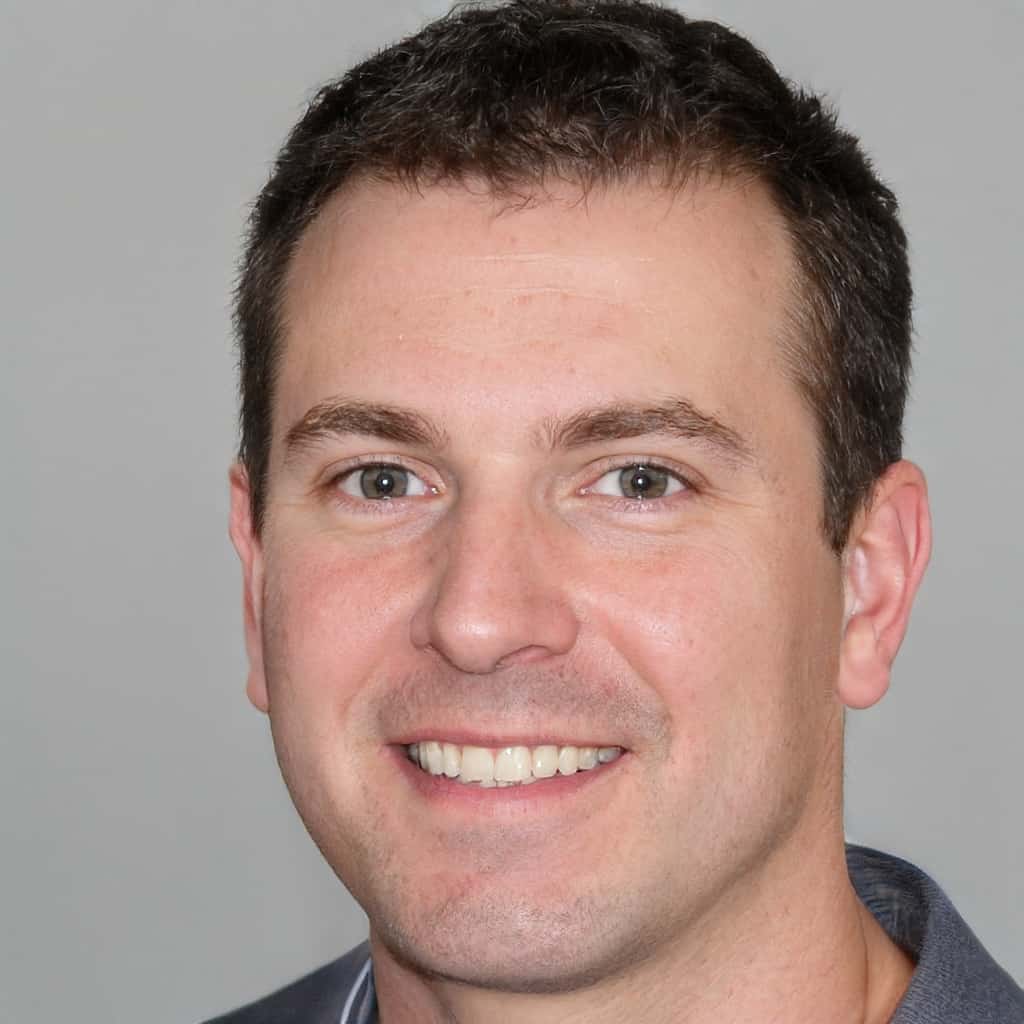 Mike Fellon was born and raised in Dallas, Texas. He inherited his hunting passions after his father John – he was fascinated by his stories, hearing how much attention, focus, dedication and patience he invested in shooting every animal. When he was old enough, his father first allowed him to shoot some cans and bottles with his shotgun, and then took him hunting – it was love at first sight. Mike has never stopped pursuing his hobby ever since.