Primary Arms is no slouch when it comes to pushing the envelope when it comes to optic development, but their prism scopes are particularly well known for their durability and viability for hunting or tactical shooting scenarios. In our Primary Arms SLX Compact 3×32 Prism Scope review, we'll see if this particular optic is worth your time or if it's better as a novelty scope.
---
Primary Arms 3×32 Prism Scope Overview
The Primary Arms is a prism scope set to a fixed 3x magnification with a 32 mm objective lens. The prism is etched with an exceptionally detailed reticle that has several holdover points to assist you in landing more difficult shots, such as those on moving targets. Special "leading" points can help you hit your targets even if they're bolting.
This scope's reticle can also be illuminated and features BDC holdover points to help you land more distant shots. Windage and elevation adjustment turrets with decent stickiness and tactile feedback can improve your accuracy even further. Multicoated lenses complete the picture, promoting great light transmission and superior durability.
Speaking of durability, this optic has been designed to work even in wet or foggy conditions and it comes with a mounting base that works with either Weaver or Picatinny-style bases. All in all, it's everything you could want from a prism scope. Let's check out its features in more detail now.
Features:
3x magnification

32 mm objective lens

Illuminated BDC reticle

Has mounting base for both common styles
If you are interested in our similar aticles have a look at our reviews about Vortex Optics Viper 6.5-20×50 or Vortex Spitfire 3x.
---
Reticle Type and Magnification Settings
The SLX Compact Gen II scope is a prism style optic, meaning that it uses a focusing prism to deliver light to the ocular lens rather than a more traditional lens system that you'd find in most other rifle optics. Like all prism scopes, the SLX Compact scope has only a single magnification setting: this one can magnify by 3x power with a 32 mm objective lens.
But it also features a fully illuminated reticle that's powered by one of the most common optic batteries on the market: a CR2032 battery. This battery can provide hundreds of hours of powerful illumination before needing to be replaced. You can select between 11 different illumination settings for this reticle; simply change the settings via the dial situated at the top of the scope's tube.
This scope's reticle design is also phenomenal. It includes a wide array of holdover points to help you land shots on moving targets, which will make it popular among hunters of game. The reticle features BDC compensating hash marks up to 600 yards, plus a horseshoe shape to help you hit targets in close-quarters engagements. There are two dots on either side of the interior of the horseshoe-shape to let you lead moving targets.
The reticle is further etched straight onto the glass of the scope. This is always a nice thing to see with illuminated reticles since these types of reticles are usually more fragile than their dim counterparts. But glass-etched reticles offer superior durability and stability, allowing you to use their attached scopes even on rifles that fire automatically or which buck with high recoil during each shot.
Ultimately, the SLX Compact Gen II's reticle and lens design are excellent in our eyes.
---
Ideal Range
Due to its fixed magnification, the Gen II's ideal range will lie around 300-yard mark with significant wiggle room above or below this value. Taking shots at closer ranges is more than possible thanks to the excellent reticle design, as is hitting targets up to 600 yards away with the BDC hash marks. 
As a result, true effective range with this scope is likely between 100 and 600 yards, though of course, your actual range of use will depend on the rifle you choose to pair the scope with.
---
Windage/Elevation/Parallax
Like virtually all modern scopes, the SLX Compact Gen II scope features both windage and elevation adjustment turrets that click with each increment shifted. These turrets don't lock, unfortunately, but they aren't particularly easy to move by accident if your hand bumps into them or you accidentally turn the elevation knob when you're fine-tuning the illumination brightness setting for the reticle. The turrets are capped, which is nice.
There's no ability to compensate for parallax with this scope, but given the fixed magnification, this is not necessary. In fact, parallax compensation is already built into the lens and prism system of the optic, so it's not something you'll need to worry about.
To find out more about scopes have a look at our review of Vortex Strike Eagle 1-8×24 or Vortex Optics Crossfire II 3-9×40.
---
Mounting Options
The Gen II's value is boosted even further when you consider the excellent mounting options that come right out of the box. It features a modular base design that has a spacing system you can adjust between several millimeters. This allows you to configure the height of the scope and customize it for the platform you choose to mount it on. It's a great design choice that will allow the scope to be used on a greater variety of weapons.
But it also includes a thumbscrew mount that can be either utilized as is or replaced with any other mount rail that takes this kind of optic. This rail allows it to be easily combined with Weaver or Picatinny mounting rails. Keep in mind that this optic has a relatively standard overall weight of about 16 ounces, so adding it to a rail system shouldn't change the balance of your rifle build too much.
---
Durability/Weatherproofing
This scope is IP67-rated for waterproof functionality and has fog-resistant built into its design. It's made with a primarily aluminum body and features a black anodized matte finish. This is not only great for preventing the scope's surface from shining and giving away your position, but it also helps to protect the scope body from suffering from corrosive damage if it becomes wet. This is one of the best finishes you can find on modern rifle scopes.
---
Best for Leading Targets
The Gen II scope is an excellent choice for tactical engagements or for hunting fast-moving targets. With a 31.5-foot field-of-view and a responsive horseshoe reticle with leading points and BDC hash marks, you have everything you need to adequately track your target and lead them before pulling the trigger. Its reticle's illumination capabilities are further great for keeping your eye on dark-coloured fur or shadowy targets.
If you need to hit small, quick-moving critters, the Gen II might be a perfect scope for you.
---
Drawbacks
The biggest downside to this scope is its eye relief. You can expect between 2.7 and 2.9 inches of eye relief depending on the rifle you pair it with. This is a bit low for comfort; we usually like to see eye relief of about 3 inches or above at a minimum. Still, it should be fine for most users provided you don't normally miscalculate your eye's distance to the lens or don't pair it with particularly heavy recoil weapon.
---
Concluding our Primary Arms 3x Prism Scope Review
The SLX Compact Gen II scope is a great optic through and through. The reticle alone makes it worth your time, but its other features – like its phenomenal lenses and mounting base – make it even more so. It's a quality scope for anyone whose primary focus is on hitting fast-moving targets.
If you want to read about rifle scopes have a look at our reviews of Burris Eliminator III or Nikon ProStaff 3-9×40.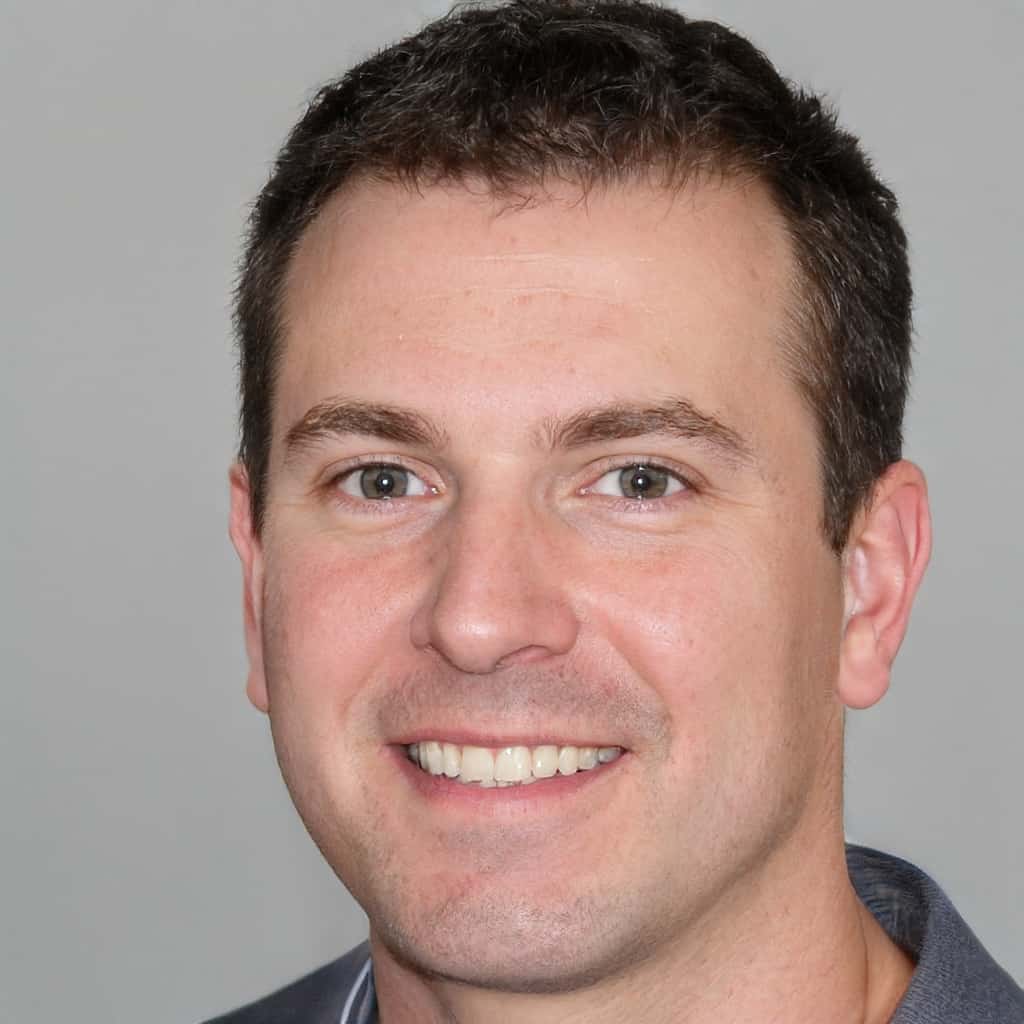 Mike Fellon is an experienced firearms enthusiast and optics expert. He delivers unbiased and detailed rifle scope reviews. Born and raised in Dallas, Texas. He inherited his hunting passions after his father John – he was fascinated by his stories, hearing how much attention, focus, dedication and patience he invested in shooting every animal. When he was old enough, his father first allowed him to shoot some cans and bottles with his shotgun, and then took him hunting – it was love at first sight. Mike has never stopped shooting ever since.