The Crossfire II line from Vortex is one of its staple scope collections. These scopes are known for their affordability and durability under heavy use, as well as their high-quality and various features or special benefits. Some scopes are more general use, while others are more specialized for specific scenarios or weapon platform builds.
Today, we'll go into one of their more popular choices in our Vortex Optics Crossfire II 3-9×40 review. Let's begin!
---
Vortex Optics Crossfire II 3-9×40 Overview
Check Price on Amazon Check Price on OpticsPlanet
This Crossfire II scope features a spread of features that will benefit classic or traditional hunters more than any other rifle-using demographic. With a magnification range between 3x and 9x and a BDC reticle, it's a fantastic choice for hitting targets within the most common hunting ranges between 300 and 800 yards. The reticle even lets you compensate for bullet drop on your more distant shots.
But it also features common Vortex innovations and protections, like multicoated lenses and weatherproof functionality. A series of zero-reset-capable turrets to alter your windage and elevation variables improves the potential accuracy of the scope even further, and we feel that it's a well-balanced, easy-to-mount scope with either rail or regular ring designs. 
To round things off, this is one of the most affordable yet versatile rifle scopes on the market, bar none. But to truly know whether this scope is right for you, we'll need to examine it further. Let's dive deep into its various advantages or flaws and see what's what.
Features:
3-9x magnification

30mm tube

40 mm objective lens

Windage and elevation turrets

BDC reticle
If you are interested in 3x fixed magnification optics have a look at our Vortex Spitfire 3x or Primary Arms 3×32 prism scope reviews.
---
Reticle Type and Magnification Settings
This Crossfire II scope features one of the best reticles for hunters on the market: a dead hold BDC reticle. BDC stands for bullet drop compensation. Put simply, it means that the reticle incorporates special holdover points along the bottom vertical line of the crosshairs that can let you estimate where your bullet will land when accounting for its projected drop.
As you might expect, this type of reticle is superb for hunters that take shots at more distant ranges and who need to compensate for how that distance might affect their bullet's trajectory. When used in conjunction with smart windage and elevation turret adjustments, your long-distance precision can truly improve.
The reticle is located on the second focal plane, meaning that it won't change sizes as you zoom in or out. The reticle will always have the same appearance and won't accidentally cover up smaller animals at higher power magnification settings.
But this phenomenal rifle scope also features other design choices to make it an even better purchase. The lenses are fully multicoated, like most other Vortex products, which provide them with enhanced light transmission and superior durability. The lenses are also antireflective, which will make using the scope in bright daylight all the easier.
This scope can magnify between 3x and 9x power and utilizes a 40 mm objective lens. This provides it with a vast range of effective shooting distances and enables it to be appropriate for both snappy target acquisition and for slower, more precise shot landing. The eye box is very forgiving and enables fast focusing on the reticle or eyepiece, so target acquisition is usually quite smooth.
We also appreciate the level of eye relief offered by this scope, which goes between 4.5 inches and 3.8 inches at minimum and maximum power, respectively. You can use this scope with heavy or high recoil rifles without needing to worry about injuring your eye.
---
Ideal Range
Due to its magnification range, this Crossfire II scope is particularly well-suited for traditional hunting engagement ranges below 1000 yards. Most of its zoom levels will be suitable for engagements around the 500-yard level, with plenty of wiggle room closer to the 200-yard or 900-yard range. The second focal plane reticle and BDC additions make it especially accurate closer to its maximum range compared to many other rifle scopes, as well.
---
Windage/Elevation/Parallax
This Crossfire II scope features a set of capped reset and finger-adjustable windage and elevation turrets. These can be easily zero-reset once you've sighted into the scope and provide audible and very satisfying tactile feedback each time you shift them up or down. These turrets are very well made and feel great to use.
However, there's no way to compensate for parallax with this scope, which might come into effect as you use the higher magnification powers available.
Check Price on Amazon Check Price on OpticsPlanet
For more of our reviews about rifle scopes have a look at Burris Eliminator III or Vortex Crossfire II 2-7×32.
---
Mounting Options
The Crossfire II scope has a 30 mm tube, so it's appropriately sized for mounting rings that you can find at many typical scope stores or producers. It also weighs 16 ounces, so it's not too heavy that we would recommend against using a Weaver or Picatinny rail system with this optic. The choice is ultimately up to you; a mounting rail will necessitate a little extra weight on your final build while rings will result in less weight but also less ability to easily switch the scope from firearm to firearm.
---
Durability/Weatherproofing
Vortex scopes are traditionally made to stand the test of time and work in any kind of weather, and the Crossfire II follows this trend. It's been nitrogen purged and O-ring sealed, both of which afford it waterproof and fog proof functionality no matter how dense or rainy the weather becomes.
The scope's main body is also constructed from a single piece of aircraft-grade aluminum. This provides great durability and keeps its overall weight low so you can mount it on a majority of weapon platforms without worrying about throwing off your balance.
All told, it's just as durable and capable as many other Vortex products so we weren't surprised at this optic's quality.
---
Best for General Hunting/Target Shooting
The Crossfire II we've just described is a phenomenal hunting optic, especially due to its associated magnification ranges and the BDC reticle. Both of these features alone make it a worthy purchase in our eyes. They give you the versatility you need to hunt game at the most common engagement ranges and some excellent long-range precision tools to help you land your shots in tough or uneven conditions.
The fast-focus eyepiece, finger-adjustable turrets, and overall durability add even more value to the scope as a whole. When you consider the very affordable asking price, we'd recommend this optic to just about any hunter or fan of Vortex products. It's also a great beginner optic if you want to start with a higher-quality piece.
Check Price on Amazon Check Price on OpticsPlanet
---
Drawbacks
The lack of parallax compensation at longer ranges is the only real downside we can see with this scope. Like many optics, it has parallax compensation built into its lenses at 100 yards, but you might need to manually adjust for parallax's effects on the higher zoom levels offered by the Crossfire II.
---
Concluding our Vortex Optics Crossfire II 3-9×40 Review
We're not surprised that we can give this rifle scope a hearty recommendation for all hunters that don't need something specifically fine-tuned for low light conditions or extreme ranges. As an all-purpose scope, it will excel in general hunting expeditions and at taking down a wide variety of game. Its optics are phenomenal and its various accuracy-enhancing features, like the reticle or adjustment turrets, make it a fine piece of optical equipment.
To learn more about rifle scopes you can check our full articles about Vortex Strike Eagle 1-8×24 or Leupold VX-R.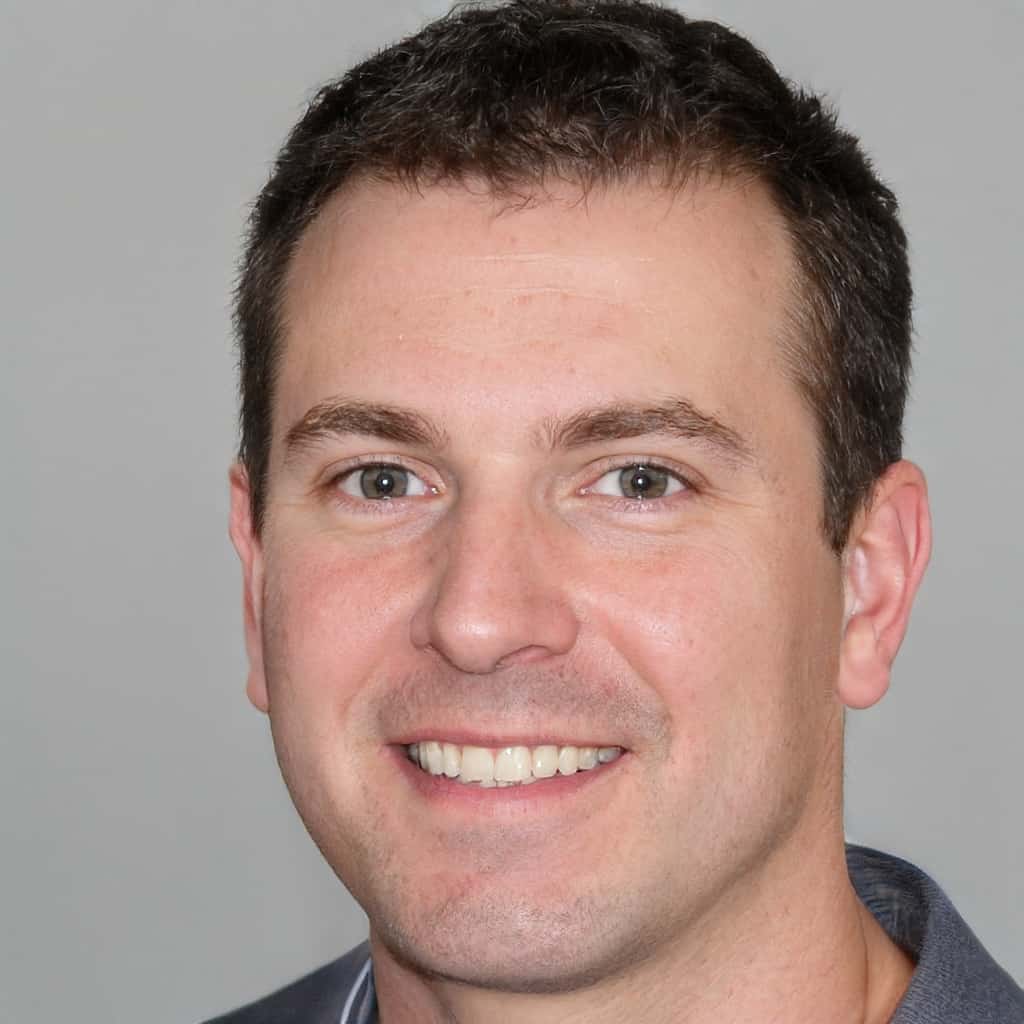 Mike Fellon was born and raised in Dallas, Texas. He inherited his hunting passions after his father John – he was fascinated by his stories, hearing how much attention, focus, dedication and patience he invested in shooting every animal. When he was old enough, his father first allowed him to shoot some cans and bottles with his shotgun, and then took him hunting – it was love at first sight. Mike has never stopped pursuing his hobby ever since.