As an experienced hunter, I know that not everyone is looking for high-magnification scopes or bulky optics that can weigh down your rifle. Prism scopes offer a compact and affordable alternative. However, if you're not familiar with these types of scopes, it might be challenging to find the right one without extensive research.
Luckily, you've come across this guide. Here, I'll provide an overview of some of the best prism scopes I've tried, along with some advice to help you make an informed decision.
---
The 5 Best Prism Scopes
---
1. Vortex Spitfire HD Gen II 3x Prism Scope
Check Price on Amazon Check Price on OpticsPlanet
In my search for the best prism scope, I found the Vortex Optics Spitfire to be a top-tier piece of equipment, and for several key reasons.
My Feeling After Using This Product
For starters, the Spitfire scope only weighs 9 ounces, despite being made of durable aluminum. In my time with the optic, I found that this made it easy to use on practically any rifle without compromising in terms of durability or longevity. Naturally, the scope is nitrogen purged, making it waterproof, shockproof, and even fog proof. You should be able to use this perfectly well in any inclement weather.
However, I also really liked the multicoated lenses, which feature an updated optical design from Vortex. In my experience, these cut down on light warping and maximized light transmission in equal measure. I really liked this design element, as it improved the scope's functionality from start to finish.
Then there's the BDC or bullet drop compensation reticle. Specifically, it's a BDC-4 reticle, including holdover points for up to 650 yards. On top of that, I found it to include 12 different brightness settings, two of which are perfect for use with night vision equipment. In total, this is an excellent aspect that I really enjoyed during my testing.
Product Highlights
By far the standout feature, however, is the fact that the Spitfire prism scope can be mounted at two different heights. These are stellar for customization and user convenience, plain and simple. The first is a standard height, while the other is a lower mount option, making this prism scope perfect for pairing with a longer-range optic, like a traditional scope.
I really liked this element as it meant I could use the Spitfire with other optics and effectively cover all the different ranges of my chosen firearm.
Common Problems and How to Deal with Them
If there's one thing that the Spitfire suffers from, it's price. This is undoubtedly one of the most expensive prism scopes on the market, though I would argue it's still worthwhile since you get excellent value for money for the purchase. If you can afford it, I'd recommend this prism scope firearm enthusiasts of all kinds and experience levels.
Key Features
3x magnification
21mm objective lens
Pros
2 mounting levels
Excellent durability
Phenomenal reticle with brightness settings
Cons
Basic Parameters
| | |
| --- | --- |
| Manufacturer | Vortex Optics |
| Eye Relief | 2.6" |
| Weight | 9.3 ounces |
| Magnification | 3x |
| Field of View | 37.9' |
The Bottom Line
All in all, the Vortex Optics Spitfire prism scope should be a go-to piece of equipment for prism optic enthusiasts of all stripes, especially if price is no object.
My rating: 4.9/5
Check my full Vortex Spitfire 3x review or Burris FastFire 3 review.
---
2. Monstrum S330P 3X Prism Scope
Check Price on AmazonCheck Price on OpticsPlanet
In my search, I next came to this Monstrum S330P 3X Prims Scope. During my testing, I found that this affordable optic had a lot of stellar features.
My Feeling After Using This Product
For example, this black prism scope is compact and durable, featuring a matte black finish and a robust exterior, keeping the scope from suffering from too much wear and tear. It's 15 ounces in total, making it a little heavier than your average prism scope, but far from too heavy that you couldn't use it with any rifle in your repertoire. Since this scope is available for less than $100, it's also a good budget-friendly choice.
I also was pleased to see a two-year warranty with this prism scope product. The S330P scope warranty covers any wear and tear or durability issues you might encounter upon starting to use the scope, protecting you from accidentally wasting your money. I always love generous warranty policies, as it shows the manufacturer stands by its products.
The glass-edged reticle is also excellent, in my experience. It can be illuminated in red or green to ensure a clear sight picture no matter what light environment you might be shooting within. Furthermore, this uses a tritium phosphor lamp rather than a traditional battery. The good news? You never have to worry about replacing the battery to keep your prism scope functioning in peak condition.
Product Highlights
The highlight of the S330P prism scope is the glass prism optical system. In a nutshell, this doesn't use a refracting lens system, but instead uses an advanced version of a prism scope setup. The resulting light transmission is truly top-tier, and color contrast is vibrant and bright. When I was testing this scope, I found it to be a great and reliable tool for picking out my target, even if they blended in with their environment.
Common Problems and How to Deal with Them
The downside here is the lack of markers for windage and elevation turrets, which the scope comes with. While it's nice that the scope comes with these adjusters, you'll have to keep track of your own adjustments on the fly, and don't expect the turrets to be able to lock or zero reset. Even worse, I found that these had to be turned with tools or coins, so they are not finger adjustable. If you can withstand these downsides, the S330P scope could still be a good choice.
Key Features
3x magnification
30mm objective lens
Pros
Excellent lens system
Very durable
Highly affordable
Cons
Windage and elevation turrets aren't the best
Basic Parameters
| | |
| --- | --- |
| Manufacturer | Monstrum |
| Eye Relief | 3"-3.5" |
| Weight | 15 ounces |
| Magnification | 3x |
| Field of View | 39.3' |
The Bottom Line
In the end, I would still recommend the S330P prism scope for budget-minded hunters or those who don't mind having less ideal windage and elevation turrets in exchange for a warranty policy and excellent lenses. It could be a good choice for new hunters who need something functional but inexpensive.
My rating: 4.7/5
---
3. Primary Arms SLX Series 2.5×32
Check Price on Amazon Check Price on OpticsPlanet
Primary Arms' SLX 2.5×32 Compact Prism Scope is another worthwhile prism optic to consider. Let me show you why.
My Feeling After Using This Product
The SLX scope has a lot to like, starting with a waterproof, shockproof, and fog-resistant design. The 6061 aluminum scope body ensures durability without maximizing weight. As a result, I found I could use this with both untraditional rifles and shotguns, in addition to smaller firearms, like handguns, without any balance issues. Rest assured, this is a pretty durable scope.
On top of that, the SLX prism scope is covered by a limited lifetime warranty. I checked out the details for you; put simply, you are covered for any defects because of materials or workmanship, though not for damage incurred after using it. So if you order this prism scope and there's an issue out of the box, you can get it replaced or refunded in short order. That's a big bonus, in my eyes.
The SLX scope further comes with a removable thumbscrew modular Picatinny base mount. I really like when scopes come with mounts as part of their purchases, as it means there's less for an aspiring hunter or firearm user to buy afterward. The Picatinny mount base works perfectly well, and it's easy to use and set up in a matter of minutes. I think this would be true for anyone, regardless of experience level. In addition, the scope comes with a pair of flip-up lens covers and a cleaning cloth for added value.
Product Highlights
The big selling point of the SLX prism optic is undoubtedly the fully illuminated reticle. The reticle is a standout choice, featuring lots of holdover points into additional information. While this could feel a bit crowded depending on your preferences, I liked this reticle for shooting targets well into the medium ranges, such as up to 500 yards.
The illuminated reticle is powered by a very common CR2032 battery, which you can pick up at grocery stores. So it's easier than you may think to keep a spare battery in your hunting or expedition pack.
Common Problems and How to Deal with Them
The scope comes with windage and elevation turrets, which are unfortunately not marked whatsoever. Therefore, it's up to you to remember what your values are when you make adjustments using these tools. In addition, I was sad to see that the eye relief is a bit short, at 2.7 inches. With that in mind, you'll want to avoid using this prism scope with high recoil weapons that might increase your odds of accidentally injuring yourself.
Key Features
2.5x magnification
32mm objective lens
Pros
Comes with warranty, lens cloth, and lens covers
Excellent durability
Good illuminated reticle and controls
Comes with base mount
Cons
Windage and elevation turrets aren't marked
Eye relief could be a bit better
Basic Parameters
| | |
| --- | --- |
| Manufacturer | Primary Arms |
| Eye Relief | 2.7" |
| Weight | 15.5 oz |
| Magnification | 2.5x |
| Field of View | 37.5' |
The Bottom Line
Ultimately, the Primary Arms SLX prism scope is a good overall pick if you want something flexible, capable, and reliable, plus packed with tons of extra accessories and mounting system.
My rating: 4.8/5
---
4. Athlon Optics Midas TSP4 3.9x30mm
Check Price on Amazon Check Price on OpticsPlanet
Athlon Optics' Midas TSP4 Prism Scope is a quality piece of equipment through and through, featuring several beneficial aspects and advantages.
My Feeling After Using This Product
As an example, when I started to test this prism scope, I found the TSP4 to be designed for durability from start to finish. It has a matte black finish to reduce sun glare and to improve yourself, and it is totally nitrogen filled. As you might already know, this means it's totally resistant to water, fog, and shock damage.
The TSP4 scope is also a great choice because of its multicoated lenses. These special coatings protect the lenses from wear and tear, such as exposure to grit, while also maximizing your sight picture. These lenses did a great job of delivering high-color, high-contrast images straight to my eye when I used it.
The cantilever mounting system allows you to change how the scope fits on your rifle or other chosen firearm. I liked this element, as it allowed me to perfectly position this prism scope based on my posture, my eye distance, and other factors currently affecting my shot.
Product Highlights
However, the true value of the TSP4 prism scope is the glass-etched illuminated reticle. The prism red dot reticle can be colored in red or green and features multiple different brightness or intensity levels. No matter what brightness level you choose, it's always visible, even in a low-light or high-light environment.
I appreciated this as it marked the TSP4 prism scope as arguably the best prism optic with an illuminated reticle overall. It's a phenomenal advantage for hunting in subpar environments.
Common Problems and How to Deal with Them
While the windage and elevation turrets here are present, they are unmarked, and they feel a little slippery when you use them. On top of that, the scope's buttons for the illuminated reticle are a little sensitive, so you can accidentally change these settings without meaning to. I discovered that the hard way.
Key Features
3.9x magnification
30mm objective lens
Pros
Fairly durable
Has limited lifetime warranty
Good lenses
Excellent illuminated reticle
Cons
Windage and elevation turrets could be better
Reticle controls are positioned oddly
Basic Parameters
| | |
| --- | --- |
| Manufacturer | Athlon optics |
| Eye Relief | 3.1" |
| Weight | 16 ounces |
| Magnification | 3.9x |
| Field of View | 24.9' |
The Bottom Line
Overall, the Athlon TSP4 prism scope is a standout choice if you are looking for a prism optic that comes with a reliable illuminated reticle.
My rating: 4.7/5
---
5. Burris AR-1X 1x20mm Prism Sight
Check Price on Amazon Check Price on OpticsPlanet
The Burris Tactical Prism Sight has several important factors that make it a worthy choice among the best prism scopes. Let me break it down for you.
My Feeling After Using This Product
The Tactical scope comes with a built-in Weaver-style mount, which is an excellent advantage if you don't want to have to purchase a mounting system separately. This is a great element to include with this scope, particularly considering that it's not the most expensive on the market.
However, as I tested the Tactical prism sight, I also found that its lens coatings were phenomenal. These boosted light transmission significantly, plus maximized glare resistance. These lenses overall delivered phenomenal sight pictures and were compatible with night vision equipment.
Naturally, the rest of this scope is waterproof and fog proof, and there are tethered caps and flip-open lens covers. These are great for protecting the lenses even further into the field, preventing them from being exposed to dirt, water, and other debris unnecessarily.
Product Highlights
The highlight of the Tactical prism scope is definitely the glass-etched illuminated reticle. Since it is etched into the glass, you can see it without battery power, but the battery works for up to 5000 hours or more before needing to be switched out. That's pretty good value for money, in my eyes!
On top of that, I liked that the illuminated reticle had a lot of holdover points and additional information elements. Again, your mileage may vary depending on your preferences, but I appreciate reticles that help me hit long-distance shots in as many different ways as possible.
Common Problems and How to Deal with Them
The downside, of course, is that the reticle could be a bit too busy for your preferences. In addition, the eye relief is only 2.7 inches, so I would recommend not using this prism scope with a high-recoil firearm.
Key Features
1x magnification
20mm objective lens
Pros
Excellent durability
Good illuminated reticle
Comes with a built-in mount
Excellent reticle battery life
Cons
Eye relief could be a bit better
Basic Parameters
| | |
| --- | --- |
| Manufacturer | Burris |
| Eye Relief | 2.7" |
| Weight | 13.2 oz |
| Magnification | 1x |
| Field of View | 75' |
The Bottom Line
Overall, the Burris Tactical prism scope is a versatile and capable optic, featuring one of the best illuminated reticles in the industry and top-tier battery life to maximize field performance.
My rating: 4.7/5
---
What Exactly Is a Prism Scope?
---
You might've heard of prism scopes, but not know what sets them apart from traditional scopes. Classic rifle scopes, much like basic telescopes, use a series of lenses to gather and focus light on a specific point within the scope's tubular body. The light travels from the objective lens (the far side of the scope) to the ocular lens (where you place your eye), magnifying the focus point of the gathered light.
Prism scopes, on the other hand, use prisms to focus the light they collect – hence their name. This leads to a more compact optical device and allows for the inclusion of features that might be difficult to incorporate into the design of traditional scopes.
Prism scopes also offer benefits like etched reticles, illuminated reticles, some magnification settings, and focusing eyepieces. However, due to their design, prism scopes have a significantly lower range of magnification powers. Typically, prism scopes don't exceed 5x power. Compared to traditional scopes, which can reach magnification levels of 40x or more, this is quite limited. But for most hunting or target practice situations within the 200 to 500-yard range, prism scopes are perfect.
As a result, prism scopes are a more direct competitor to red dot sights and other short-range optics than classic rifle scopes. Both types of ocular devices have their place in any marksman's arsenal.
Advantages and Disadvantages of a Prism Scope
---
Prism scopes have lots of advantages that make them worth your time. They can provide some magnification, allowing you to hit targets more accurately up to around 500 yards or so. Many of them feature illuminated or specially designed reticles that can further boost your accuracy.
Lots of them also have etched reticles that don't use a battery to maintain their visibility.
Furthermore, prisms are excellent at providing bright and clear sight pictures for hunters. This might make all the difference on your next hunt, particularly if you are trying to pick out an animal that blends in with the surrounding environment.
Prism scopes do have a few disadvantages, although this just means that they're best for their intended uses rather than as general, all-purpose scopes. For starters, prisms don't have much eye relief, so we wouldn't recommend that you use these scopes with particularly high recoil weapons.
In addition, some prism scopes can suffer greatly from parallax. While most rifle scopes are designed to be parallax free at particular distances (usually 100 yards), prism scopes don't always have this feature.
Still, prism scopes are a great investment if you do most of your hunting within typical engagement distances and prefer something that can magnify more effectively than a red dot sight.
Things to Look for in a Prism Scope
---
Let's go over the main things to focus on when searching for the ideal prism scope for your needs.
Durability
A prism scope should be sturdy. Ideally, it should be made from a robust material like aluminum. Multicoated reticles are also preferable, as they improve light transmission and resist scratch damage. Rest assured, all the scopes I'll recommend are built to last.
Mounting Options
The best prism scopes often come with mounts that can be attached to most rifles. Such scopes offer great value for money since you won't have to invest additional time or effort in finding a suitable mount.
Reticle Advantages
I always recommend looking for reticles that are either etched onto the glass or provide illumination. Both design choices can improve your accuracy and increase the prism scope's value. You'll find several scopes below that incorporate both designs, letting you choose based on your personal preference or experience.
---
Frequently Asked Questions
What is a prism sight?
A prism sight is a type of aiming device that is made of prisms. If you have it in your bug-out pack, you'll be able to better protect yourself and pursue your hunting aims. Prism sights are similar to normal scopes seen on weapons. Magnifying glasses are used in these scopes to focus the light for better target acquisition. There is, however, one crucial distinction between prism sights and normal scopes. The principle of how a prismatic sight works is this difference. Prism sights utilize prisms (thus the name of the gadget), so the light does not pass through a pair of magnifying glasses, but rather a prism focuses it.
A prism scope is usually smaller and lighter than a regular scope since it does not feature a refracting lens system, which would make it larger and heavier. An lighted reticle and an etched reticle make up a prism scope. The construction of prism scopes is similar to that of binoculars. Prism scopes are popular alternatives for modern tactical rifles due to its construction, which features an engraved reticle and an illuminated reticle.
What's the difference between a prism scope and red dot sight?
A non-magnifying reflex sight is a red dot sight. The red dot-illuminated reticle in the center of the optics, which allows for quick and accurate target acquisition, gave these reflex sights their name. Red dots are popular among gun enthusiasts because they are simple to utilize. Military and police forces, as well as hunters, frequently use red dot sights. They're also a popular choice among average individuals looking to buy a gun for self-defense.
Red dots are really fashionable right now. The reason for this is because aiming with a red dot sight is simple. You must aim your weapons at your target and place the dot over it. To aim, you don't even have to close one eye. As a result, a red dot sight is the best option for a tactical rifle. According to firearms experts, this style of sight is ideal for close-quarter warfare.
Why prism scopes are better?
Recently, prism scopes have surpassed red dots in popularity. While prism sights may appear to be less handy, they do have one significant advantage: they magnify. As a result, you can receive a vision amplification with a prismatic sight, which you won't get with red dots.
Should you use prism scopes or red dots?
If you're unsure about the sort of sight to get, consider if you'll be shooting at close range or medium range, or if you'll be firing at longer distances. People pick red dots for close quarters shooting because they are perfect for the previously mentioned close-range and medium-range shooting. With a prism scope, you'll be able to aim for targets that are further away.
Prism sights also feature other benefits, such as several color selections and intensity settings for lit reticles (green or red illumination). This feature improves the visibility of the reticle. The brightness level of light can be controlled by adjusting the reticle brightness settings depending on the time of day. Additional features, like as bullet drop correction, are available on some models.
---
Concluding my Best Prism Scope Guide
Overall, any of the above prism scopes will be a great fit for a variety of users or situations. Thanks for reading!
To find out more about rifle scopes have a look at my guide on scopes under $200 or the best 1-8x scopes review.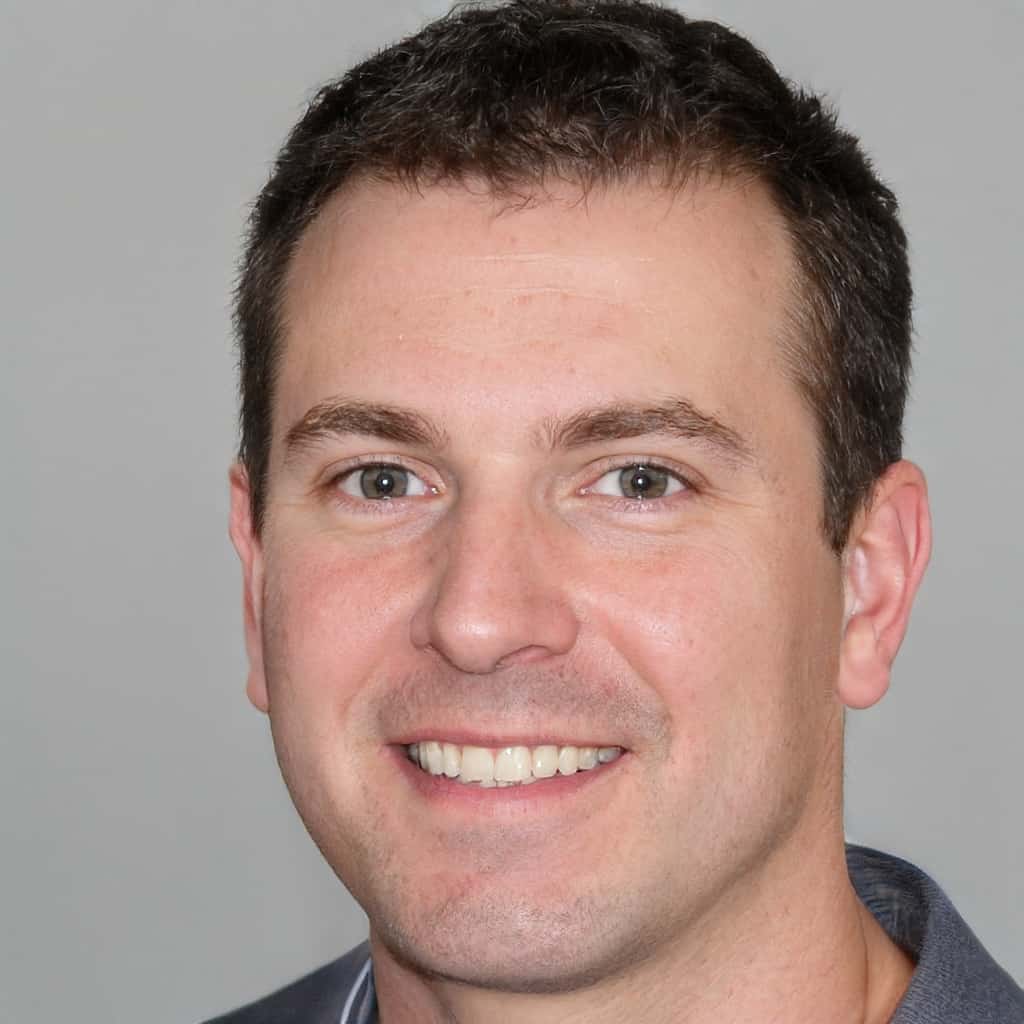 Mike Fellon was born and raised in Dallas, Texas. He inherited his hunting passions after his father John – he was fascinated by his stories, hearing how much attention, focus, dedication and patience he invested in shooting every animal. When he was old enough, his father first allowed him to shoot some cans and bottles with his shotgun, and then took him hunting – it was love at first sight. Mike has never stopped pursuing his hobby ever since.