Not all hunters are interested in super long-range scopes or heavy optics that weigh down a rifle. Prism scopes are a compact and affordable alternative. However, you might not even have heard of these scopes before, so finding the right one without lots of time-consuming research might be impossible.
Fortunately, you found this guide. Below, you'll find a selection of the best prism scopes around, plus some advice to help you narrow down your options. Let's begin.
What Exactly Is a Prism Scope?
---
You might have heard of prism scopes before but not know exactly what differentiates them from traditional scopes.
A traditional or classic rifle scope has a lot of similarities with a basic telescope. A series of lenses collect and focus light on a particular point inside the scope's tubular body. As light passes through the objective lens, on the farther side of the scope, to the ocular lens, which is the spot where you place your eye, the focus point of the collected light is magnified. This is the basic process by which telescopes and traditional rifle scopes provide their benefits.
Prism scopes use prisms to focus the light that they collect, which is what gives them their name. It results in a more compact optical device and allows for several features to be included that traditional scopes may have difficulty incorporating because of their designs.
Prism scopes can also include many of the advantages that traditional scopes can, such as etched reticles, illuminated reticles, some magnification settings, or focusing eyepieces. However, because of their design, prism scopes have a much lower range of magnification powers that they can provide.
Typical prism scopes don't go beyond 5x power or so. This is opposed to traditional scopes that can reach magnification settings of 40x or greater, particularly if you are looking at sniper scopes. However, most hunting or target practice competitions take place within the 200 to 500-yard range. This is a perfect range for prism scopes, although they aren't as good of choices for hitting targets closer to 1000 yards.
As a result, prism scopes are a more direct competitor to red dot sights and other short-range optics than classic rifle scopes. Both types of ocular devices have their place in any marksman's arsenal.
Advantages and Disadvantages of a Prism Scope
---
Prism scopes have lots of advantages that make them worth your time. They can provide some magnification, allowing you to hit targets more accurately up to around 500 yards or so. Many of them feature illuminated or specially designed reticles that can further boost your accuracy.
Lots of them also have etched reticles that don't use a battery to maintain their visibility.
Furthermore, prisms are excellent at providing bright and clear sight pictures for hunters. This might make all the difference on your next hunt, particularly if you are trying to pick out an animal that blends in with the surrounding environment.
Prism scopes do have a few disadvantages, although this just means that they're best for their intended uses rather than as general, all-purpose scopes. For starters, prisms don't have much eye relief, so we wouldn't recommend that you use these scopes with particularly high recoil weapons.
In addition, some prism scopes can suffer greatly from parallax. While most rifle scopes are designed to be parallax free at particular distances (usually 100 yards), prism scopes don't always have this feature.
Still, prism scopes are a great investment if you do most of your hunting within typical engagement distances and prefer something that can magnify more effectively than a red dot sight.
Things to Look for in a Prism Scope
---
Let's go over the main things to focus on when searching for the ideal prism scope for your needs.
Durability
You definitely don't want a prism scope that will fall apart after a few uses. Always make sure that a prism scope is made with a durable material like aluminum. You'll also want to find reticles that are multicoated. This feature both improves their light transmission and prevents them from accruing scratch damage too easily. All of the scopes we provide below are built to last.
Mounting Options
The best prism scopes will come with mounts that you can use to attach to most rifles. Scopes that come with mounts are great value for money since you don't have to waste time or effort finding a mount that works with the scope. All of the scopes we chose for your consideration come with mounts, of course.
Reticle Advantages
Always look for reticles that are etched onto the glass or that provide illumination. Either of these design choices can increase your accuracy and improve the value of the prism scope. We have several scopes below that incorporate both designs so you can choose which you prefer based on your experience or personal opinion.
---
The 5 Best Prism Scopes
---
1. Vortex Optics Spitfire 3x Prism Scope
Check Price on Amazon
Check Price on OpticsPlanet

It's no surprise that Vortex Optics delivers the goods once again with their Spitfire. It can magnify your sight by 3x, perfect for use with a prism style scope. This compact optical system features a reticle etched directly onto the prism, ensuring that your aim will be accurate at all times. It also makes use of a fast-focus eyepiece that can let you sight into your target more quickly.
This scope comes with a multi-mounting system, allowing you to alternate between heights of 30 mm and 40 mm depending on your preference. The rail is a Picatinny style. Everything is built with shockproof construction and can function in both watery and foggy environments.
Reticle Illumination
This scope also features a reticle that can be illuminated in either red or green colors. You get to choose between five intensity levels, allowing you to customize your shooting experience based on your needs or your personal preference.
Pros:
The reticle can be illuminated in five intensities

Mount can be adjusted

Built to withstand lots of wear and tear

The reticle is etched onto the prism for stability

Fast focus eyepiece
Cons:
A little heavier than many other prism scopes
The Final Verdict
Altogether, this is one of the best prism scopes on the market thanks to its versatility and durability. Its mounting system is also exceptionally flexible. When combined with the excellent illuminated reticle, the scope truly impresses us in every category.
Check our full Vortex Spitfire 3x review or Burris FastFire 3 review.
---
2.

Primary Arms SLx 2.5×32 Compact Prism Scope
This prism scope features magnification at 2.5x, making it an exceptional close-quarters optical system. It'll be a great choice for rifles or weapons platforms that deal with hunting at shorter ranges, around 200-300 yards. The reticle is fully illuminated and features 11 different brightness settings and is powered by an included battery that lasts for a long time.
The rest of the scope is similarly high-quality. It features a Picatinny mount that can be easily taken off or installed on various rifle types. It also has a durable and anodized black matte finish. Not only does this reduce the amount of corrosive damage the scope might accrue but it also prevents the scope from flashing and potentially giving away your position while in cover.
BDC Reticle
This scope features a special BDC, or bullet drop compensation, reticle. This incorporates special holdover points at the bottom of the reticle that let you automatically adjust your shot. As a result, we wouldn't be surprised if experienced marksmen could make shots up to 600 yards with this prism scope.
Pros:
Features a BDC reticle

The reticle can be illuminated between 11 settings

Features anodized black matte finish

Has a flexible mounting system
Cons:
Eye relief is quite short
The Final Verdict
This stealthy scope is compact, matte black, and easy to use. Its mounting system is versatile and user-friendly, and its reticle allows you to push out the effective range of the scope beyond what you might expect. All told, it's a phenomenal product.
---
3.

Primary Arms SLX Compact 3×32 Gen II Prism Scope
Primary Arms makes our list of the best prism scopes once again with the SLS Compact Gen II model, which is similar to our last choice but distinct in several key ways. Its prism is set to magnify at 3x power, and it has a brightly illuminated horseshoe reticle. This interesting reticle is great for hitting shots many hundreds of yards away and has 11 different brightness settings for you to choose from.
This scope also features a durable anodized matte black finish, and it's made from aircraft-grade aluminum that has been nitrogen purged to ensure waterproof and fog-proof performance. As a result, it's also an incredibly durable product compared to many other prism scopes on the market.
Lifetime Warranty
This scope comes with a lifetime manufacturer warranty. This covers any defects due to the manufacturing process and any damage you might sustain from wear and tear. This warranty is an incredible value for money and guarantees you'll always have a scope ready to go when you need it most.
Pros:
Comes with a lifetime warranty

Made from aircraft-grade aluminum

Can work in any weather

Has a matte black anodized finish

The reticle has 11 illumination settings
Cons:
The Final Verdict
This is a fantastic scope on its own merits. The prism design, reticle, mounting system, and durable construction materials all speak to a high-quality piece of equipment that many hunters will love. The lifetime manufacturer warranty just seals the deal and makes things even better.
---
4. Monstrum Tactical S330P Ultra-Compact 3x Prism Scope
Monstrum's ideal prism scope magnifies that 3x power, perfect for most prism scope users in short-range hunting engagements or target practice competitions. It's an extremely compact yet heavy-duty model that only weighs 15 ounces and is only 5 inches long. The adjustable focus lens can improve your accuracy even further than many other prism scopes, allowing you to take shots and hit them at 500 yards or more.
This scope is further impressive thanks to its adjustable mounting system, which doesn't require the use of tools or lots of upper body strength. Furthermore, it features a one-year warranty to guarantee its successful installation and operation once you receive it after ordering.
Eye Relief
This scope features over 3 inches of eye relief, which is more than many prism scopes can offer. Eye relief can be important for heavy-duty or high recoil weapons, which often have a significant kick with every shot. With this amount of eye relief, this scope won't accidentally slam into your orbital bone and give you a nasty bruise.
Pros:
Has 3+ inches of eye relief

Very durable construction

Easy to mount to most rifles

The reticle can be seen even in low light
Cons:
Warranty is only for one year
The Final Verdict
All in all, this prism scope is a great choice to combine with a high recoil weapon thanks to its durability and its high amount of eye relief. It's incredibly user-friendly and easy to use, especially since the mounting system doesn't require lots of tools for installation.
---
5.

Burris 300178 AR Prism Sight
Burris provides us with the last prism scope on our list. You can magnify to 5x power, right at the edge of what most prism scopes offer for zooming capability. It features a reticle that can illuminate in red or green colors, each with five brightness settings.
It also has a matte black finish that will keep you hidden in cover. It's constructed from durable aluminum and designed to work in any kind of weather. The Picatinny mounting system is easy to use and install and offers a stable platform for the scope, even if your weapon is automatic or high in recoil.
Free Red Dot Sight
Notably, this prism scope comes with a free reflex red dot sight attached to the top of its body. This versatility allows you to use both types of optics depending on which will be most useful in a given situation. This is a particularly excellent design choice for those who are trained for urban combat or who hunt targets up close.
Pros:
Has a free red dot sight installed on the top

The reticle can be illuminated between several settings and colors

Picatinny mount is good

Durable aluminum housing
Cons:
The battery doesn't last as long as you might like
The Final Verdict
This scope is a great close quarters choice and an ideal pick if you appreciate the better field-of-view offered by a red dot sight. This scope doesn't force you to choose between both types of optics: it combines them into a single excellent product that both hunters and tactical shooters alike will appreciate.
---
Frequently Asked Questions
What is a prism sight?
A prism sight is a type of aiming device that is made of prisms. If you have it in your bug-out pack, you'll be able to better protect yourself and pursue your hunting aims. Prism sights are similar to normal scopes seen on weapons. Magnifying glasses are used in these scopes to focus the light for better target acquisition. There is, however, one crucial distinction between prism sights and normal scopes. The principle of how a prismatic sight works is this difference. Prism sights utilize prisms (thus the name of the gadget), so the light does not pass through a pair of magnifying glasses, but rather a prism focuses it.
A prism scope is usually smaller and lighter than a regular scope since it does not feature a refracting lens system, which would make it larger and heavier. An lighted reticle and an etched reticle make up a prism scope. The construction of prism scopes is similar to that of binoculars. Prism scopes are popular alternatives for modern tactical rifles due to its construction, which features an engraved reticle and an illuminated reticle.
What's the difference between a prism scope and red dot sight?
A non-magnifying reflex sight is a red dot sight. The red dot-illuminated reticle in the center of the optics, which allows for quick and accurate target acquisition, gave these reflex sights their name. Red dots are popular among gun enthusiasts because they are simple to utilize. Military and police forces, as well as hunters, frequently use red dot sights. They're also a popular choice among average individuals looking to buy a gun for self-defense.
Red dots are really fashionable right now. The reason for this is because aiming with a red dot sight is simple. You must aim your weapons at your target and place the dot over it. To aim, you don't even have to close one eye. As a result, a red dot sight is the best option for a tactical rifle. According to firearms experts, this style of sight is ideal for close-quarter warfare.
Why prism scopes are better?
Recently, prism scopes have surpassed red dots in popularity. While prism sights may appear to be less handy, they do have one significant advantage: they magnify. As a result, you can receive a vision amplification with a prismatic sight, which you won't get with red dots.
Should you use prism scopes or red dots?
If you're unsure about the sort of sight to get, consider if you'll be shooting at close range or medium range, or if you'll be firing at longer distances. People pick red dots for close quarters shooting because they are perfect for the previously mentioned close-range and medium-range shooting. With a prism scope, you'll be able to aim for targets that are further away.
Prism sights also feature other benefits, such as several color selections and intensity settings for lit reticles (green or red illumination). This feature improves the visibility of the reticle. The brightness level of light can be controlled by adjusting the reticle brightness settings depending on the time of day. Additional features, like as bullet drop correction, are available on some models.
---
Concluding our Best Prism Scope Guide
Overall, any of the above prism scopes will be a great fit for a variety of users or situations. Since they all come with mounts, they'll also be easy to start using right away. Thanks for reading!
To find out more about rifle scopes have a look at our guide on scopes under $200 or the best 1-8x scopes review.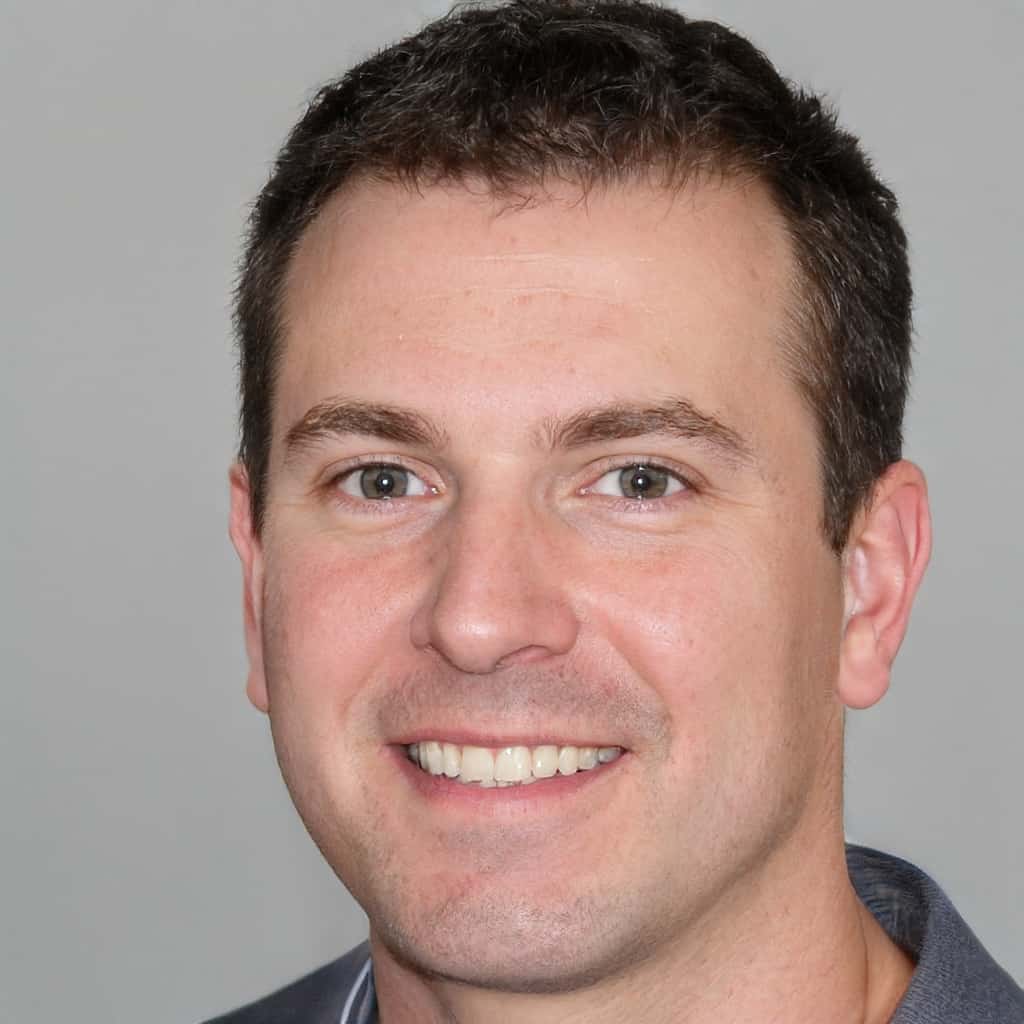 Mike Fellon was born and raised in Dallas, Texas. He inherited his hunting passions after his father John – he was fascinated by his stories, hearing how much attention, focus, dedication and patience he invested in shooting every animal. When he was old enough, his father first allowed him to shoot some cans and bottles with his shotgun, and then took him hunting – it was love at first sight. Mike has never stopped pursuing his hobby ever since.