For those looking for top-tier rifle scopes on a budget, it can be tough to find something right for your needs. That's why we found the best rifle scopes under $200 and brought them here for your browsing. Check out our buying guide to discover what makes a scope perfect for a user, too, and you'll pick the best scope for your weapon on the first try.
---
What to Consider When Buying a Rifle Scope Under $200
There are plenty of excellent rifle scopes you can purchase under $200. They'll combine excellent features and durability with an affordable asking price. That being said, there's still plenty of variety within these scopes, and not every scope is perfect for every person. Keep the following factors in mind before you finalize the purchase and you'll be sure to choose the ideal scope for your needs.
First or Second Focal Plane?
There are two types of reticles you can find on rifle scopes: first focal plane or second focal plane. First focal plane reticles are versatile and will slightly change size as you shift between magnification settings. This allows the reticle to grow smaller as you decrease magnification and grow larger as you increase magnification.
The advantage of this reticle style is that the holdover points or hash marks of your reticle remain accurate; their values remain the same for your target estimations. However, newer marksmen can find this process a bit difficult to get used to.
Second focal plane rifle scopes don't change size as you switch between magnification settings. This can make the reticle easier to get used to, but the reticle's holdover points are only measured for its native setting, usually on the lower end of the spectrum and specified in the scope's user manual. Any magnification settings higher or lower than the reticle's native setting will require you to estimate the holdover values yourself.
All in all, both reticles can be effective in the hands of a skilled marksman. Below, you'll find rifle scopes under $200 that have both types available, so you can pick between them depending on your preferences or experience level.
---
Check our guides on other price ranges:
---
What Are the Magnification Settings?
The best rifle scopes under $200 will have magnification levels perfect for your hunting or shooting needs. Some rifle scopes have magnification settings on the shorter end, only reaching levels at about 7x or so, while others might be able to zoom and even further and reach levels around 12x or so.
Again, there isn't any perfect answer that all marksmen should follow. Pick out the scope that has the zooming versatility you need to accomplish your goals or hunt your game. We've collected several excellent rifle scopes under $200 with variable magnification levels so you can pick and choose which will work best for your weapon.
---
Reticle Improvements
Several of the best scopes under $200 will incorporate special design features into their reticles.
One of the most interesting variants of reticle innovations is the BDC, or bullet drop compensation, reticle. BDC reticles have special holdover points that let you estimate where a bullet will land when fired while incorporating the amount it will drop thanks to gravity. 
Basically, it predicts how much bullet drop will affect the final endpoint of your shot, allowing you to better hit your marks at longer distances. Better yet, these special holdover points are unobtrusive and easy to see through, allowing you to maintain your accuracy even when trying to hit smaller targets at great distances. Needless to say, we've selected a few scopes under $200 with this feature.
But you should also consider rifle scopes under $200 that offer illuminated reticles, which can make shooting in bright or low light conditions easier. Several of the best scopes will have special reticle illumination controls that can let you affect how bright or dim the reticle is at any given moment.
All of the scopes we chose under $200 have something special happening with the reticle to distinguish them from the other scopes on the market. Consider them all carefully before you make your final decision.
---
How Durable is the Scope?
Even though these scopes can all be purchased for under $200, they still need to be built to last. You'll want to pay attention to the scope's durability, either by paying attention to the materials used to construct the scope or the composition of its lenses.
The best scopes under $200 will be made from durable steel or from aluminum, which can protect the scope and its internal components from shock damage. Lenses that are defended by anti-scratch coatings will last longer and won't compromise your vision even if you accidentally drop it lens first on the ground.
Either of these two durability advantages will drastically improve the amount of time you can use the scope before getting a replacement and potentially save you hundreds of more dollars in terms of repairs.
Keep an eye out for scopes that are waterproof, as well, if you plan to go hunting during inclement weather. It won't do you any good if your scope stops working just because it's raining a little. Of course, we have several excellent scopes under $200 that are waterproof for you to check out below.
---
The 5 Best Rifle Scopes Under $200
---
1.

Vortex Crossfire 2 4-12×44 Riflescope BDC MOA
Check Price on Amazon
Check Price on OpticsPlanet

Vortex always brings excellent scopes to the market, and the Crossfire 2 is a great example of this classic quality. It features magnification ranges between 4x and 12x, making it a great scope for most hunting scenarios and target practice. The lenses are boosted thanks to anti-reflective and defensive coatings that both improve light transmission and prevent the lens from getting scratched too easily. 
The rest of the scope is made from aircraft-grade aluminum and has capped finger adjustable turrets to change your windage and elevation variables. These can easily be reset to zero and emit an audible click each time they're turned. Don't forget the ultra-forgiving eye box and the long amount of eye relief at your disposal.
BDC Reticle
Of particular note is the dead hold BDC reticle, which can help you hit targets at a distance by providing holdover points that automatically compensate for bullet drop off. It'll be easier than ever to land targets at the upper end of its zoom levels, even if the target is small since the holdover points are easy enough to see through. This reticle is even more effective thanks to the fast focus eyepiece integrated into the scope.
Pros:
Features fast-focus eyepiece

Has a good BDC reticle

Very durable overall

Lens provides good light transmission

Turrets are easy and effective to adjust
Cons:
Eye relief suffers at higher mag settings

Clarity suffers at higher mag settings
The Final Verdict
All in all, the Crossfire 2 is a great example of the scope that works under a wide variety of conditions and can help you take snappy but accurate shots. With this scope and its BDC reticle, hitting moving, distant animals will be not only possible but probable.
---
2. UTG 3-12×44 30mm Compact Scope
Check Price on Amazon
Check Price on OpticsPlanet

UTG has been a serious contender in the scope market for some time and they bring their expertise to the forefront with this scope. It can swap between magnification settings of 3x to 12x, making it a great close and medium-range scope. It also features zero-locking and zero-resetting target turrets. These allow for precise and consistent windage, parallax, and elevation adjustments.
These are coupled with a durable body and an angled front sunshade to provide a and excellent piece of equipment for hunters and those who just enjoy target practice alike. There's also a pair of flip-open lens caps included with the purchase, which increases its value for money.
Lenses and Reticles
This scope is particularly special since the lenses are multi-emerald coated, improving their durability and light transmission beyond most other lenses on the market. It also features a 36-color illuminated reticle, which retains its illumination even under heavy recoil.
Pros:
Very good reticle for all light conditions

Lenses are durable and transmit light well

Very durable body

Turrets can lock and reset to zero
Cons:
Turret mounts can shake loose under recoil
The Final Verdict
All in all, this UTG scope is a perfect choice for close-range target practice or hunting in low light conditions. The illuminated reticle and adjustment turrets will make this a joy to use even if the ambient light is low. It's also nice to be able to choose between 36 settings to customize the reticle based on your current needs.
---
3.

Leupold VX-Freedom 3-9x40mm Riflescope
Check Price on Amazon
Check Price on OpticsPlanet

Leupold's scopes are world-renowned, and for good reason. This scope emphasizes the high quality of its manufacturer with magnification settings between 3x and 9x with a 40 mm lens. It utilizes a duplex reticle, plus scratch-resistant lenses that can withstand significant wear and tear without suffering in quality. 
But that's not all. This rifle scope also features precise finger click adjustment turrets for windage and elevation, plus a durable waterproof and fog proof body. The outside has a matte finish that will reduce glare or flashiness that might give away your position during a sunny day.
Twilight Light Management System
This system, which is essentially a special layer positioning the lenses inside the scope, is proficient enough to give you 10 extra minutes of shooting light at dusk or dawn. As many hunters know, this can make all the difference during a hunt when you need to hit your target during specific windows of the day. All in all, it's a fantastic feature that isn't seen among most of the rifle scopes under $200.
Pros:
Can extend shooting time at dusk or dawn

Features durable lens

Matte finish makes you more stealthy

Great for use in inclement weather
Cons:
No holdovers on reticle

Turrets are a little "soft" on each click
The Final Verdict
The Leupold VX-Freedom is a versatile scope that's an ideal choice for hunting game around 200-300 yards away, and at different times of the day. Its durability and supreme light transmission make it a great choice for extending hunts where failure isn't an option.
---
4. Burris Fullfield II 3-9x40mm Riflescope

Check Price on Amazon
Check Price on OpticsPlanet

Burris enters the list with a quality rifle scope you can get for under $200. This high-tech option has a lot to offer, including a durable and integrated eyepiece that allows you to quickly adjust your optical settings in the field, as well as sight-in to your target in a hurry (a great benefit for regular hunters).
It can swap between magnification powers of 3-9x and boasts a 40 mm objective lens: perfect for collecting enough light for regular hunting or target shooting. The scope body overall is made of a single piece of aircraft-grade aluminum, leveraging specialized gas seals to ensure that it works well in any weather conditions.
The FullField II scope includes windage and elevation adjustment turrets as well as a matte black finish to ensure that the scope doesn't flash in the field, giving away your position. A lifetime warranty adds even more value for money, especially when you consider the already low asking price.
Top Tier Lenses
But the lenses on this optic are particularly noteworthy. They're crafted from high-grade optical glass to boost light transmission and clarity, even on cloudy days. In addition, they benefit from index-matched multicoated lenses to improve light transmission even further and ensure long-term durability.
The Hi-Lume coatings, specifically, reduce glare frequency, lowering the likelihood of you missing a shot because of a sudden appearance from the sun.
Pros:
Has excellent lenses that are boosted further with specialized coatings

Has a matte black finish for greater stealth

Made of lightweight but durable materials

Comes with weatherproof construction
Cons:
High-recoil rifles may cause the lens quality to diminish over time

Eye relief could be a bit better
The Final Verdict
All in all, this high-quality optic is a steal given the fact you can get it for under $200. Consider it carefully if you want something both premium and high-quality in a single package.
---
5.

Vortex Optics Crossfire II 2-7×32 Rimfire
Check Price on Amazon
Check Price on OpticsPlanet

This is another scope in the Crossfire II line, featuring a shorter series of magnification levels between 2x and 7x. It's an excellent choice for target practice or hunting within 200 yards or so. The lenses are fully multicoated to provide bright sight pictures and reduce reflection or glares from bright daylight conditions.
Furthermore, the scope features long eye relief and a very forgiving eye box, plus a snappy eyepiece to let you focus your reticle quickly. It's made from aircraft-grade aluminum, is waterproof and fog proof, and features capped reset adjustment turrets.
V-Plex Reticle
This reticle is a popular choice for all-purpose hunting situations. It's located on the second focal plane and maintains the same appearance no matter what zoom setting you're on. Since this scope doesn't change magnification drastically, this isn't really a disadvantage. This reticle's simplicity and minimalism make it a good choice for targeting creatures that might blend in with the hunting environment.
Pros:
Very good, all-purpose hunting reticle

Durable overall

Lenses provide good image brightness

Turrets reset snappily
Cons:
Detail diminishes at edge of field of view

7x quality is notably lesser
The Final Verdict
Overall, the Crossfire II Rimfire is a snappier, closer-range variant of the Crossfire line and well worth its low asking price. As far as versatile, all-purpose hunting scopes go, it effectively straddles the line between high quality and affordability.
---
Frequently Asked Questions
What distance is a 6x scope Good For?
For short to long distances, a 6x scope is the finest option. This means that with this type of lens, you will be able to shoot both close and far things. With a 6x lens, you may easily shoot objects at a distance. These allow you to shoot objects from a distance of 1000 yards.
What is eye relief on a rifle scope?
Eye relief refers to the distance between your eyes and the scope when using a scope. To view using binoculars, you must maintain your eyes linked to the instrument. When it comes to using scopes on rifles, the situation is a little different.
Because weapons have recoil, keeping your eyes close to them can result in serious damage. As a result, eye relief is critical.
What is the difference between a 1-6x scope and a red dot sight?
You'll enjoy eye relief and better vision with a 1- 6x scope. You can achieve the most accurate hits if you combine it with the right reticle. The red dot, on the other hand, has merely a red dot to aim at the target, as the name implies. You won't have any eye relief, so you'll have to use it like a binocular. Furthermore, a red dot is frequently thought to be erroneous.
What is the difference between 1-6x and 1-8x rifle scopes?
The size difference is the most noticeable; the 1-6x is 10.5 inches long, while the 1-8x is 10 inches long. As a result, 1-8x scopes are lighter and easier to transport.
What is the difference between 1-4x and 1-6x scopes?
The magnification capability is the only difference between 1-4x and 1-6x. The magnification capacity of the 1-4x is lower. When it comes to long-range shooting, 1-4x scopes just cannot compete with 1-6x scopes.
What LPVO does the military use?
They employ the Razor HD Gen III LPVO from the US military. This is a fantastic combat-ready LPVO scope. It includes top-notch attributes, such as superb durability and sturdy construction, that no other scope can match.
How far can you shoot with a 6-power scope?
You can easily shoot an item that is far away using a 6-power scope. Long-distance shooting is a breeze with this scope. You have a range of up to 1000 yards.
How far can my scope see?
Much depends on the scope of your project. Those used for border security can detect an object from a distance of four kilometers. It could potentially be a lot more! Other scopes, on the other hand, can cover up to two kilometers.
As a result, we can deduce that the range it covers is not the same. It's one of the things you should think about while making an investing decision!
What's the best rifle scope magnification level?
The best rifle scope magnification level mainly depends on the type of shooting. However, you can simply go for the scope which has a magnification level up to 8x to 10x. They can be easily zoomed in or zoomed out for different types of shooting according to your preference.
---
Concluding our Best Scopes Under $200 Guide
The right scope for you depends on a lot of factors: focal plane, magnification settings, and more. Hopefully you found an ideal scope for your next hunting trip above. Thanks for reading and we hope to see you again soon!
If you are interested to read more of our articles you can check our full review of Burris Fast Fire 3.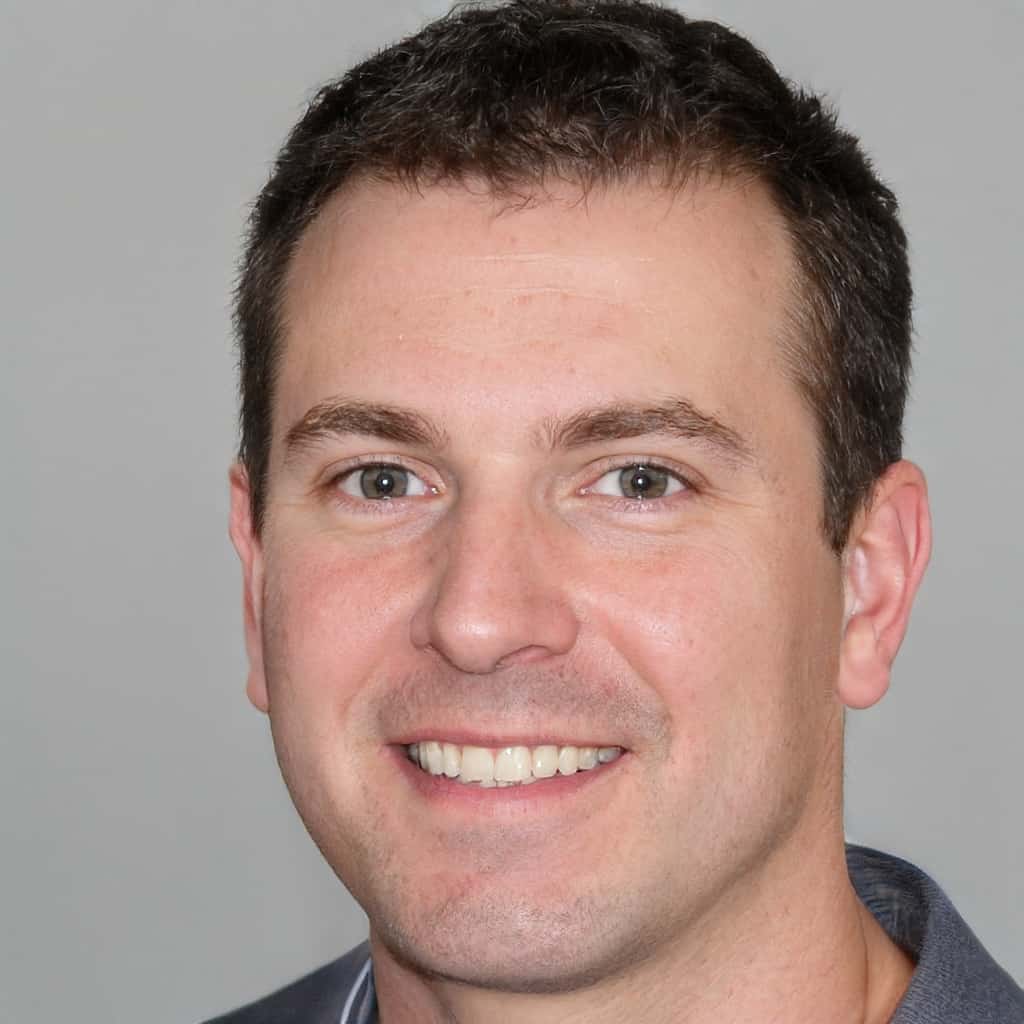 Mike Fellon was born and raised in Dallas, Texas. He inherited his hunting passions after his father John – he was fascinated by his stories, hearing how much attention, focus, dedication and patience he invested in shooting every animal. When he was old enough, his father first allowed him to shoot some cans and bottles with his shotgun, and then took him hunting – it was love at first sight. Mike has never stopped pursuing his hobby ever since.