Looking for a rifle scope that balances budget and quality? The best rifle scopes under $500 are within your reach, but you don't have to do any research to find them. We've already collected the top scopes below, plus put together a quick buying guide to help you locate the best scope for your needs. Let's get started.
---
What to Look for in Scopes Under $500
Rifle scopes that are beneath $500 can be very worth your time and money. They tend to be affordable for most people but aren't so budget-conscious that their manufacturers make compromises based on durability or other aspects. Let's go over the main things you should think about when selecting the best rifle scope under $500 for your weapon.
What Are They Made Of?
The best rifle scopes under $500 should be durable to some extent. This involves them being constructed with materials like aircraft-grade aluminum or durable steel. Such materials will protect the scopes from obtaining damage as you use them or from their internal components being broken if you accidentally drop the scope.
You'll also want to find scopes that offer some protection against the weather, water, or fog. Certain scopes are built for different circumstances. For instance, several scopes under $500 might be called "weatherproof", meaning they can be used in any season or time of day. These are excellent in terms of value for money.
Don't forget to consider any coating on the lens, as well. The best scopes will have coatings that prevent the lenses from being scratched or damaged easily. Such protections might make the scope cost a little more in the end but are usually well worth the price. Naturally, the scopes we chose under $500 have some lens coatings to increase their value and effectiveness and all are durable.
---
Check our similar guides:
---
How Easy Are They to Adjust?
Many excellent rifle scopes under $500 will include windage or elevation adjuster knobs on their sides or tops. These allow you to better accommodate distance and elevation differences between you and your target or compensate for heavy wind before you take a critical shot.
While virtually all rifle scopes of any quality will include one or all of these knobs, the best will be audible and include tactile clicks. These allow you to adjust the above aspects without having to take your eye off the scope. Many of our chosen scopes feature adjusters of this type.
Furthermore, some excellent rifle scopes under $500 will include parallax adjusters. These can let you limit for totally eliminate parallax relative to you and your target. It can be very useful for experienced hunters trying to take down game from a distance.
---
First or Second Focal Plane?
You'll want to consider whether a given rifle scope has a reticle on the first or second focal plane. In a nutshell, a reticle on the first focal plane will slightly change its size to accommodate increased or decreased magnification levels, allowing its hash marks or holdover points to remain accurate relative to the crosshair. 
However, this can be difficult to get used to if you aren't experienced at long-distance shooting. At extreme distances, FFP reticles will become quite small indeed, possibly making it harder to hit your target on higher magnification settings.
Second focal plane reticles feature reticles that do not change in size as you switch between magnification settings. This can be helpful for beginners or if most of your shooting takes place at closer distances.
You can still use rifle scopes with second focal plane reticles at variable magnification levels, but you'll have to estimate what the hash marks really indicate when you zoom in or out from the reticle's "standard" magnification setting. An SFP reticle's standard setting is usually indicated in the instruction manual of the scope itself.
Neither reticle type is perfect for everyone. It all depends on your preferences and experience levels. We feature rifle scopes under $500 that incorporate both first and second focal plane reticles so you can have your pick of the best from both categories.
---
Do They Come with a Warranty?
Even though scopes under $500 aren't the most expensive you can find on the market, it's still quite a substantial investment for many people. For that reason, it's always a good idea to check if a given rifle scope has a warranty from the manufacturer.
Warranties are excellent ways to insure your product against regular wear and tear. They also protect you from any defects on behalf of the manufacturing process. For instance, let's say that you receive a $400 rifle scope with a crack in the lens. If it's under warranty, you can easily send it back and get a free replacement.
Alternatively, many of the best rifle scopes under $500 carry lifetime warranties that guard against regular damage. As an example, they'll repair or replace your scope if it suffers damage from regular use, such as taking it into the rain when it's been made to be waterproof.
All in all, warranties aren't the most critical factor in any scope purchase, but they might influence your decision if you're picking a pricier scope than you first imagined.
---
The 5 Best Rifle Scopes Under $500
---
1. Vortex Optics Crossfire II

6-24×50

SFP Riflescope
Check Price on Amazon
Check Price on OpticsPlanet

Vortex is well known for creating quality rifle scopes, and this scope is no exception. It's designed with a magnification range between 6x and 24x, allowing for plenty of versatility and effective shooting ranges. Furthermore, it features an adjustable objective and a parallax remover.
This scope also has an excellent eye box with a few inches of eye relief, making it a perfect choice for heavier rifles with significant recoil to each pull of the trigger. Add to all of these benefits a durable aluminum casing that has been nitrogen purged and O-ring sealed and it's clear that this is a quality rifle scope under $500.
BDC Reticle
Right off the bat, users can appreciate the BDC reticle integrated into its design. This "bullet drop compensator" reticle will help you hit targets at a distance with holdover points that automatically compensate for regular bullet drop.
This reticle is set on the second focal plane, making it even more valuable since SFP reticles don't change size with magnification settings. The reticle is further boosted by special coatings that improve light transmission and provide a clear sight picture throughout all times of the day.
Pros:
Very nice magnification range

Has a BDC reticle

Lenses are multicoated

Made from durable aluminum

Water and fog proof
Cons:
SFP reticle isn't as effective at higher ranges
The Final Verdict
This rifle scope is waterproof, effective at multiple ranges, and easy to adjust. It's easily one of the top choices for a rifle scope under $500 since it carries so many benefits for such an affordable asking price. The reticle is excellent, the lenses are perfect for use in any situation, and the magnification range is quite versatile.
---
2. Athlon Optics Argos 6-24×50 FFP Riflescope
Check Price on Amazon
Check Price on OpticsPlanet

Athlon Optics continues to impress us with this affordable rifle scope. It features a first focal plane reticle that can adjust between several levels of magnification ranging from 6x to 24x, as well as a special, short-range 4x setting.
The lenses are bolstered by a special coating that improves light transmission and also improves color contrast, making it easier for you to pick out your targets from dense underbrush.
It's made from aircraft-grade aluminum and has been waterproofed. Furthermore, this scope benefits from a special treatment that improves its thermal stability. In other words, it'll continue to function properly in most weather or temperature conditions.
Illuminated Reticle
This scope's reticle is truly amazing. It's fully illuminated to provide exceptional visibility at dusk and dawn or any other low light environment. Even better, the reticle has been etched on the glass, which improves its durability and prevents it from shaking or shuddering during high-impact rifle shots.
Pros:
Excellent durability

Reticle is quite stable

Reticle visibility is high

Light transmission is fantastic at lower end of ranges
Cons:
Eye relief at 24x is a bit low

Clarity isn't as good at higher ranges
The Final Verdict
All in all, this rifle scope is an excellent choice for hunting in a variety of conditions or light levels. Its affordability is paired nicely with its durability and effectiveness for hunting across all kinds of ranges. The sturdiness of its reticle makes this scope a prime choice for mounting on high-impact weapons. 
You can also check our Athlon Optics review to learn more about the brand.
---
3. Bushnell Engage 4-16×44 30mm Tube Riflescope
Check Price on Amazon
Check Price on OpticsPlanet

This matte black rifle scope is Bushnell's answer to other scopes in this price range, and it's quite a worthwhile choice. It features magnification settings between 4x and 16x and uses a 44 mm lens, offering excellent visibility and a great field of view across most of those ranges.
The scope features a protected lens bolstered by a special coating that repels water, oil, and other dirt and debris to protect it from getting scratched or smudged. An anti-reflective coating adds to the lens's effectiveness. The scope is both waterproof and fog proof, making it a great choice for hunting or target practice in any weather condition.
Lockable Turrets
This scope features easy to adjust windage and elevation knobs, plus a side-mounted parallax dial which you can use to eliminate parallax from your targeting if you need. All of these turrets can easily lock into place, preventing them from budging either from high-recoil shots or from dropping the scope. In other words, these turrets are effective, durable, and keep your accuracy high no matter what.
Pros:
Features flip-up protective lens

Matte color limits flashiness while in cover

Turrets can be locked for stability

Lens has multiple coatings to improve performance
Cons:
The reticle can fall out of alignment at times
The Final Verdict
This rifle scope is a great choice for hunters that get into the muck and mud frequently or those who hate dealing with adjustment turrets that shift this way and that. Set this scope up once, and it won't change until you want it to. Check our full review of this scope.
---
4.

Leupold VX-3i 3.5x10x40mm Rifle Scope
Check Price on Amazon
Check Price on OpticsPlanet

Leupold's rifle scopes have been competitive for decades, and that's not about to change with this offering. It features a duplex reticle and matte finish with magnification ranges between 3.5x and 10x. As a result, it's a fantastic choice for hunting between 200-800 yards, but it can be pushed to 1000 yards if you're experienced.
It's also one of the best scopes under $500 in terms of eye relief, which ranges between 3.6 inches or 4.4 inches depending on your magnification setting. There's also a Diamond Coat 2 lens, which provides improved light transmission and exceptional abrasion resistance.
Twilight Max Light Management System
The most interesting feature from the scope is the Twilight Max Light Management System. This can potentially grant you up to 20 extra minutes of shooting light during dusk or dawn. It all happens thanks to the scope's excellent lens design, which brings an e extra light and provides you with clear, quality sight pictures without glares or cloudiness.
Pros:
Scope lens is durable and transmits light well

Waterproof and fog proof

Light transmission during dusk and dawn is superb

Features great eye relief
Cons:
Turrets can't be reset to zero
The Final Verdict
All in all, the VX-3i scope is a phenomenal choice for closer hunting or target practice and for hitting your shots in low light conditions. Not only is it durable and affordable, but it's among the most effective rifle scopes you can find within any price range.
---
5.

Vortex Optics Viper 6.5-20×50 PA SFP Riflescope Dead-Hold
Check Price on Amazon
Check Price on OpticsPlanet
Vortex Optics is one of the best firearm scope manufacturers in the world, but they also do a great job of providing quality scopes for folks on a budget. This 6.5-20x rifle scope can be purchased for under $500 and features a 50 mm objective lens, which ensures that every shot you take will be more accurate due to better sight pictures.
The lenses are, of course, multicoated to afford even better light transmission and long-term durability. While the reticle isn't illuminated, it is high-quality and set on the second focal plane, allowing for rapid switching between different magnification settings depending on your needs.
Furthermore, this riflescope is built with a durable 30 mm tube of aircraft-grade aluminum. It's weatherproof and built to last for a long time to come.
Precision Glide and Erector Systems
This scope is really worthwhile despite being under $500 due to the precision glide and erector systems. In a nutshell, these systems will ensure fast and smooth transitioning between magnification powers, as well as windage and elevation adjustment values. You'll be able to use the magnification ring and windage and elevation turrets easily thanks to their audible and tactile feedback.
Pros:
Comes with top-tier turrets and magnification setting ring

Has excellent construction and is weatherproof

All the lenses are multicoated for durability and light transmission

Includes a fast-focus eyepiece for target acquisition
Cons:
The optic is a little heavy, hovering at about 21.6 ounces
The Bottom Line
This Vortex Optics rifle scope is affordable and easy to use thanks to its precision machined systems. Consider picking it up if you want something relatively affordable without spending all of your free cash on a single optic.
---
Frequently Asked Questions 
Why should you get a rifle scope?
On the majority of their weapons, most gun owners employ an optical sighting system. Not only rifles, but also shotguns and handguns. There's a good reason for this: it's simple. One-third of the intricacy of lining up iron sights is eliminated when aiming via a scope or a red dot sight. You must align the rear sight with the front sight and your target when using metallic sights. With a scope, all you have to do is align your crosshairs with your intended target. Learning to shoot with a scope is far easier than learning to shoot with iron sights, and because most rifle scopes magnify, your target appears closer, allowing you to place a more precise shot.
The enormous number of scopes on the market may overwhelm inexperienced shooters. In this tutorial, we'll go over some of the most crucial features and characteristics to look for when shopping for a rifle scope.
What do the numbers on a rifle scope mean?
The 3 in a 3-9×40 scope stands for three power, or 3x. The image you see through the scope seems three times closer (3x) than it does with the naked eye. The number 9 denotes that it is nine times (9x) closer than it appears to the human eye. The objective lens diameter in millimeters is forty (40). This is a variable scope since the magnification may be adjusted from three to nine, with stops in between. "three to nine by forty." is how you'd define this scope. The higher magnification range you have, the more you'll pay, but you'll get a more adaptable scope. In many circumstances, a versatile scope implies that you can use one optic for numerous purposes rather than purchasing a new one.
What is the best scope magnification for hunting?
For a whitetail deer gun, a sight in the 3-9 magnification range is very normal. A 4-12 or 4.4-14 in Western states for mule deer or antelope is not excessive, especially since your typical shot is many times longer than in eastern whitetail woods. You can even leave your scope at a greater power on the plains or in open terrain. You can often see everything around you, with little risk of being surprised by an animal, which they appear to do on occasion. You may have to shoot from hilltop to hilltop or mountain to mountain in some circumstances. Target shooting is also possible with hunting scopes in this magnification range.
A 6-20x or 8-25x variable scope is not overly powerful for prairie dogs or long-range target shooting. However, keep in mind that on hot days, mirage and heatwaves can render a high-powered scope nearly useless.
Fixed power scopes are preferred by some users because to their simplicity and lack of moving parts. Some folks prefer a fixed 4x scope on their rifles. Squirrel weapons, among other things. This magnification is standard on 22s for plinking. Fixed-power scopes with high magnification, such as 24, 36, or 40 power, are used by some target shooters.
---
Concluding our Best Scopes under $500 Guide
All of these scopes are high-quality, but only one is right for you. Is it the Vortex Optics Crossfire II SFP Riflescope with the BDC reticle, or the Bushnell Engage Riflescope with its lockable turrets? Whichever you choose, we hope this has been helpful and wish you good luck on your next hunt!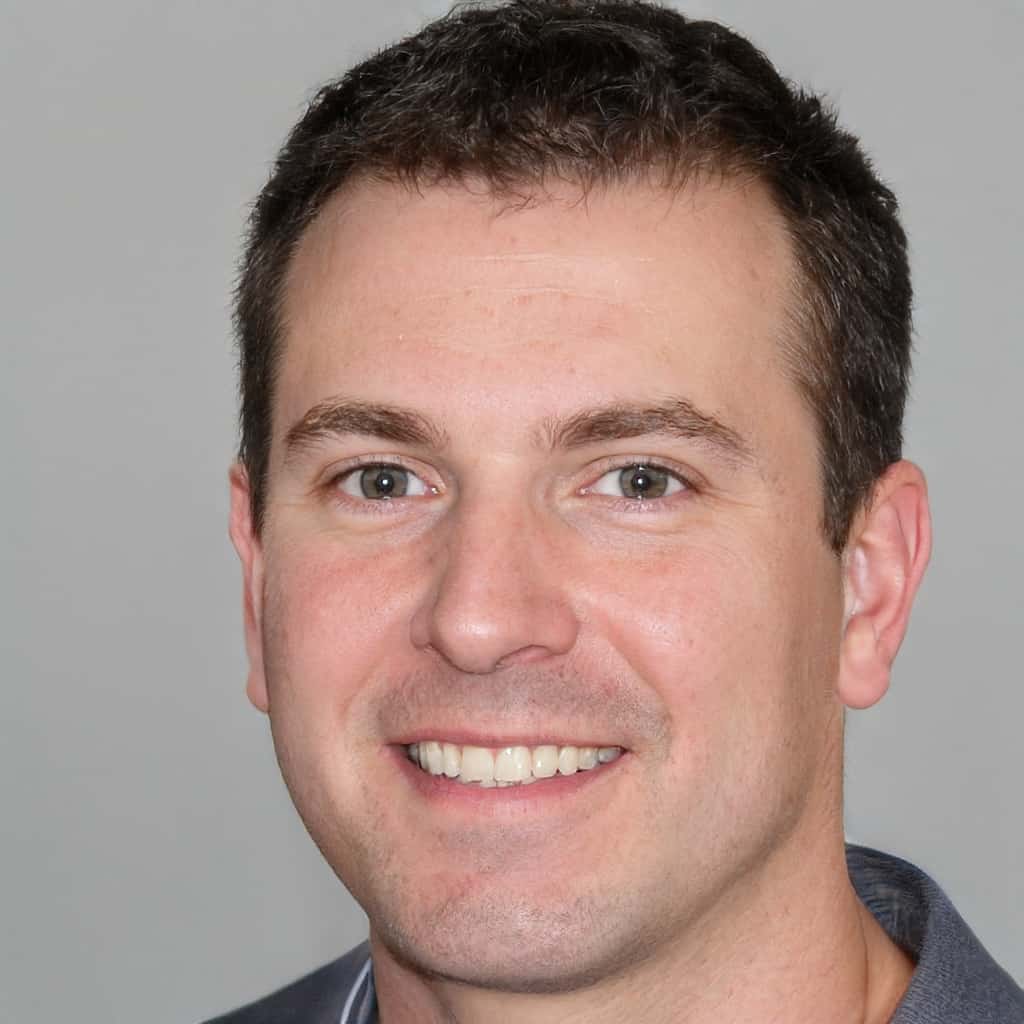 Mike Fellon was born and raised in Dallas, Texas. He inherited his hunting passions after his father John – he was fascinated by his stories, hearing how much attention, focus, dedication and patience he invested in shooting every animal. When he was old enough, his father first allowed him to shoot some cans and bottles with his shotgun, and then took him hunting – it was love at first sight. Mike has never stopped pursuing his hobby ever since.