Finding the right rifle scope with awesome features or design choices without also breaking the bank can be tricky. While you have to spend some cash to get a piece of equipment with more advanced features, there are still quality scopes at a reasonable price. Our guide below will show you the best rifle scopes under $1000, plus help you figure out what to prioritize to find the right scope for your needs.
---
Things to Consider When Buying a Rifle Scope Under $1000
Buying a rifle scope under $1000 can still be quite expensive depending on the exact model purchased. Wherever you land on the financial scale, keep these major aspects in mind when browsing and you'll have a better chance of picking the best scope for your needs.
First or Second Focal Plane?
All rifle scopes will feature reticles on either the first or second focal plane. First focal plane reticles change in size by becoming smaller as you zoom out and larger as you zoom in. This means that their holdover or estimation hash marks will remain accurate no matter what magnification level you decide to use. However, this can be tricky to get used to.
On the flip side, second focal plane reticles never change size no matter what magnification level you operate within. This makes them perfectly accurate with one magnification setting – usually one of the lower settings – but requires you to estimate windage or elevation mark values as you switch away from that setting. It can be easy to use, but difficult to compensate with at longer or much shorter ranges.
Either way, both reticles can provide you with success if you are comfortable with them. Because there is no perfect reticle for every hunter, we have excellent rifle scopes under $1000 featuring both first and second focal plane reticles for your consideration. You'll be able to pick your favorite from either category.
---
Check our guides on other price ranges:
---
Durability
The best rifle scopes under $1000 ought to be fairly durable to justify their asking prices. To that end, check out what kind of coatings might protect the lenses of a given rifle scope. These lenses can benefit from those defensive coatings, which can prevent them from becoming scratched or dented, even if the rifle scope suffers wear and tear.
You'll also want to check out whether a rifle scope is built to be waterproof or fog proof. Such scopes are perfect for taking into inclement weather or for hunting in every season. All of the scopes under $1000 that we selected are made with durability in mind, but their exact construction details vary from scope to scope.
---
Innovations and Features
Naturally, scopes priced around this range should have some excellent bells and whistles to make them worth your time and money. To that end, you should investigate what each scope offers in terms of reticle illumination, parallax adjusters, or audible windage and elevation adjusters.
Several of our scopes under $1000 feature reticles that can be illuminated to one degree or another. This allows you to use the reticle more effectively in very bright sunlight or to adjust reticle brightness settings in the dark. In other words, this feature grants even more versatility to any scope on which it is installed.
Parallax and windage and elevation adjusters are critical parts of any versatile scope, particularly for hunters that target distant animals or points. Eliminating parallax is key to long-distance accuracy, and many of these high-quality scopes feature adjustment knobs that have audible and tactile clicking sounds with each increment you move them. Essentially, you can adjust your various settings without removing your eye from the lens or compromising your accuracy.
All in all, just consider what each scope can offer that distinguishes it from the rest. All of these scopes are high-quality and offer magnification settings that make them good choices for close-range and long-range distances alike. But their other features are what truly distinguishes them as individual products.
---
Warranty
Finally, consider the manufacturer warranty that comes with each of the below scopes. Scopes under $1000 might be a great bargain depending on their durability and ease of use, but there's no doubt that they cost a significant amount. Having a great manufacturer warranty can provide you with peace of mind and ensure that you won't have to pay extra if you receive a scope that's been damaged in transit.
Furthermore, some of the best scopes under $1000 have lifetime warranties. These warranties will provide you with repair or replacement services so long as you use the scope correctly. The warranties are an incredible value for money and should always be taken into consideration when you are choosing which scope to purchase.
---
The 5 Best Rifle Scopes Under $1000
---
1.

Leupold VX-3i 4.5-14x40mm Riflescope
Check Price on Amazon
Check Price on OpticsPlanet
Leupold's VX-3i Riflescope might be the best rifle scope overall for under $1000. It offers lightweight and rugged performance, and it's only 13 ounces in total thanks to its aircraft-grade aluminum body.
It also features high-quality lenses with special coatings and a minimalist reticle without a lot of junk hash marks or holdover points to clutter your sight picture. Eye relief is similarly excellent, ranging between 3.7 and 4.4 inches depending on the magnification setting you choose.
All of Leupold's scopes, including this one, are also designed with advanced sealing methods. This ensures the rifle will work in practically any inclement weather or environmental conditions. With its middling asking price, that's an excellent bargain even if most of your hunts take place on sunny days with clear weather.
Twilight Max Light Management System
Of course, the VX-3i scope is a particularly good choice in large part because of the Twilight Max Light Management System. In short, this special system allows the scope to collect a few extra minutes of shooting light during dusk and dawn. Experienced hunters already know that these periods are very important for bagging certain game.
With the extra light provided by the VX-3i, the odds of your hunt being a success will undoubtedly increase.
Pros:
Comes with extra light transmission thanks to lens design

Made with durable yet lightweight materials

Has a simplistic but effective reticle

Designed to work in any type of weather
Cons: 
Windage and elevation turrets could be marked a little better
The Final Verdict
The Leupold VX-3i Scope is a stellar optic through and through, featuring excellent lenses, fantastic light transmission and eye relief, and low weight so that it doesn't offset your weapon's balance. Consider grabbing it if you want a scope that does it all without breaking the $1000 limit.
---
2.

Vortex Optics Viper HS-T 6-24×50 SFP Riflescope VMR-1 MOA
Check Price on Amazon
Check Price on OpticsPlanet

This Vortex scope represents the high quality we've come to expect from this manufacturer. It features a waterproof and fog proof body and magnification settings between 6x and 24x. Furthermore, this scope has a fast-focus eyepiece and a special 4x zoom setting to let you quickly snap in to a nearby target in a hurry.
This scope uses exposed target-style turrets that allow for repeatable and precise finger adjustable clicks. These adjustment turrets are satisfying to use and feature a zero-stop functionality to let you return your settings to zero in a flash.
Low-Dispersion Lenses
This scope features premium quality and fully multicoated lenses that drastically improve the resolution and color fidelity of the scope's sight picture. These include XR coatings, which improve the amount of light gathered by the lenses, and Armortek coatings, which increase the lenses' protection against scratches and dirt smearing on their surfaces. The end result is a phenomenal scope that provides excellent imagery no matter what.
Pros:
Lenses are superb quality

Turrets feel great to use

Body is very durable

Fast focus eyepiece is great

Special 4x setting is useful
Cons:
Eye relief is a bit narrow at higher zoom levels
The Final Verdict
Overall, this scope is a phenomenal piece of equipment that provides lots of versatility thanks to its myriad magnification settings. Its turrets and eyepiece are both excellent compared to competitors'. The lenses are particularly noteworthy, especially with their various coatings, and make this scope well worth the asking price.
---
3.

Trijicon TR23 AccuPoint 5-20×50 Riflescope
Check Price on Amazon
Check Price on OpticsPlanet

This Trijicon scope provides fantastic value for money, largely thanks to its SFP tritium aiming point illuminated reticle, which stays the same size between 5x or 20x zoom. This speeds up your target acquisition and can even let you complete your hunts at darker hours of the day or night.
This scope is built with similar quality among its other components. The lenses are multicoated to improve their clarity and light transmission, and the entire scope is made with aircraft-grade aluminum. The adjustment dials are responsive, tactile, and precise.
Illumination Excellence
This scope's dedication to illumination is remarkable. It features a dual illumination system which automatically switches your aiming point brightness according to ambient light levels. This makes it easier to use on your part.
You can, of course, manually override these settings whenever you like based on your preferences. Even better, these illumination settings are provided without a battery; the system uses fiber optic technology and a tritium phosphor lamp to provide your reticle with extra light.
Pros:
Illumination systems are easy to use

Not needing a battery is convenient

Scope's turrets are responsive

Light transmission is great
Cons:
The Final Verdict
Overall, this scope is a phenomenal choice for hunters that spend time in the dusk or dawn hours of the day, and for marksmen that need a scope with versatile zoom levels. Its durability, effectiveness, and user-friendliness all mark it as a quality product. The illumination without a battery is a nice bonus as well.
---
4.

Athlon Optics Midas TAC 6-24×50 First Focal Plane Riflescopes
Check Price on Amazon
Check Price on OpticsPlanet
Athlon Optics proves that you can get a quality scope for under $1000 with its Midas TAC FFP riflescope. There's a lot to like about this optic, such as the HD glass that comprises its objective lens. This specialized type of glass boosts light transmission and results in a sharper image across the board.
The optic can magnify between 6-24x and features a 50 mm objective lens. As an FFP riflescope, it's perfect for hitting distant targets, especially since the reticle will adjust to compensate for different magnification powers.
Each lens in this optic is multicoated for greater durability and light transmission, as well as greater color contrast. But it's a great scope for other reasons as well, such as the tactile and responsive windage and elevation adjustment turrets. These are complemented by a parallax illumination ring you can use to compensate for that issue: a chief concern when using this optic at higher magnification settings. 
Precision Zero Stop System
But the Midas TAC scope is really noteworthy for its precision zero stop system: a proprietary mechanical system that makes the above-mentioned windage and elevation turrets even better. In a nutshell, it allows you to lock down the zero position that works best for your next shot, then dial back to it with a single click in an instant. It's perfect for long-distance shooting.
Add to that the APRS2 FFP MIL reticle, and it's clear why specialty hunters and long-distance marksmen have found a lot of success with this scope.
Pros:
Precision zero stop system was you return instantly to a zeroed position after changing

Fully multicoated and highlight transmission lenses made of HD glass

Very good construction overall, including weatherproofing

Responsive and tactile turrets 
Cons:
Some received versions are duds, takes a long time to get a replacement

A little heavier than other optics – it weighs 26.3 ounces in total
The Final Verdict
All in all, the Midas TAC FFP Riflescope is a great piece of equipment and an excellent choice if you want an optic that will last in the field and provide consistent performance at any of its magnification powers.
---
5.

Primary Arms SLX 1-8x24FFP Rifle Scope – Illuminated ACSS-Raptor-5.56/5.45/.308
Check Price on Amazon
Check Price on OpticsPlanet
Primary Arms' SLX Riflescope is another potential choice for folks looking for a quality optic under $1000. It magnifies between 1x and 8x and has a small 24 mm objective lens. The scope is surprisingly heavy given the lens size – 17.9 ounces – but it makes up for this fact with a set of integrated lens caps you can use to protect the objective and ocular lenses for a long time to come.
More importantly, the scope comes with waterproof functionality and overall durability. With its aluminum body, it should last for a long time to come even under a lot of wear and tear or if you use the scope in inclement weather. Should you ever have a mechanical problem with the optic, you'll be able to take advantage of the lifetime warranty that comes with your purchase.
Naturally, this scope comes with quality windage and elevation adjustment turrets that provide tactile feedback with every adjustment you make. 
Illuminated Reticle
Most important is the fully red illuminated reticle, which comes with 11 different brightness settings. The reticle is powered with a basic CR2032 battery, which you can find that many grocery stores or hunting supply stores. The illuminated reticle automatically ranges up to 600 yards and features moving target leads; these are great for hitting moving targets at relatively close to mid ranges.
Pros:
Comes with lens caps and a lifetime warranty

Has good windage and elevation turrets

Comes with an illuminated reticle with automatic ranging and target leading capabilities

Designed for top performance in any weather

Durable for years to come
Cons: 
A little heavy given the size of the objective lens
The Final Verdict
The SLX Riflescope is a versatile, effective piece of equipment with a helpful illuminated reticle and a durable body that should guarantee top-tier performance for years to come.
---
Frequently Asked Questions
What is fixed and variable power?
The term "fixed power" refers to the fact that your scope only has ONE magnification. (Such as 230.) Variable power, on the other hand, indicates that your scope has more than one magnification. (For example, 3-940.)
But, which one should you choose? Variable powered scopes are a good choice because they allow you to shoot in a range of conditions and environments.
However, it is dependent. If you only plan on shooting from one distance, a fixed powered scope is the way to go. Otherwise, a variable-powered scope is the way to go.
What is an objective lens?
The objective lens is the lens at the scope's end that is in charge of light transmission.
Generally speaking, the larger the objective lens, the brighter and clearer the image. Should you, however, invest in a scope with a large number of objective lenses? Not at all.
What is the explanation for this? Purchasing a scope with an excessively large objective lens can be hazardous since it adds weight, necessitates higher scope rings, and makes your scope more susceptible to sunlight reflection.
What is a focal plane?
There are two focal planes: the first focal plane (FFP) is where the reticle size ADJUSTS as magnification changes.
A second focal plane (SFP) reticle, on the other hand, retains the same size regardless of magnification.
Simply put, if you're a long-range shooter, an FFP reticle is the way to go. Otherwise, an SFP is the way to go.
What are the knobs I should know about?
There are two focal planes: the first focal plane (FFP) is where the reticle size ADJUSTS as magnification changes. A second focal plane (SFP) reticle, on the other hand, retains the same size regardless of magnification.
Simply put, if you're a long-range shooter, an FFP reticle is the way to go. Otherwise, an SFP is the way to go.
What is eye relief?
The distance between your eye and the ocular lens is known as eye relief. I strongly advise you to seek proper eye relief if you wish to avoid a bruised eye. What should your budget be? Well, it depends on the recoil of your rifle.
The more recoil you have, the more eye relief you'll require. Regardless, keep the eye relief in this range at a minimum: 3 – 4 inches. This will keep you from getting a 'scope bite.'
What is field of view?
At 100 yards, the field of vision (FOV) is measured in feet. At that distance, this is the amount of view you get through your scope from right to left. FOV decreases as magnification is increased. 
FOV increases as magnification is reduced. A common 3x variable scope, for example, may have a FOV of a little over 30 feet at 100 yards, and a FOV of roughly 14 feet at 9x. These statistics will not change if the objective lens diameter is increased. The architecture of the eyepiece has a direct impact on the field of view.
---
Conclusion
Overall, any of the above scopes under $1000 will be a fantastic choice for most rifles. Remember to consider the special features of each, as well as whether you'll use those features, to determine which is most worth your time and money. Good hunting!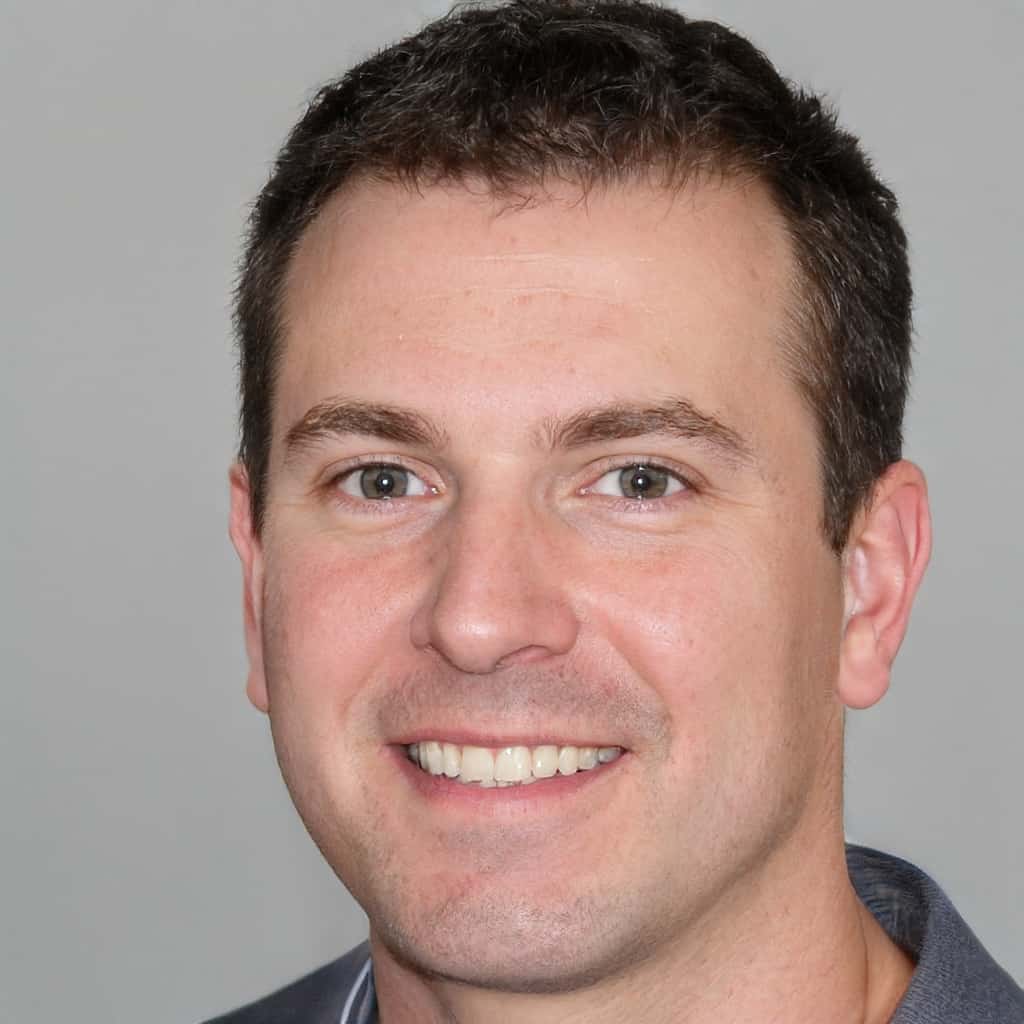 Mike Fellon was born and raised in Dallas, Texas. He inherited his hunting passions after his father John – he was fascinated by his stories, hearing how much attention, focus, dedication and patience he invested in shooting every animal. When he was old enough, his father first allowed him to shoot some cans and bottles with his shotgun, and then took him hunting – it was love at first sight. Mike has never stopped pursuing his hobby ever since.