Trijicon is rapidly becoming a more well-known name in the rifle scope sphere. Their 1-6x24mm VCOG scope is an example of their push for relevance, as it incorporates many staple features you'd expect from a high-quality tactical scope. Even with these advances, it's a very affordable optic. I'll examine this scope in great detail to see if it's worth your time and money.
---
Trijicon VCOG 1-6×24 Overview
Check Price on Amazon Check Price on OpticsPlanet
Not all scopes are meant for long-distance hunting. Some are more suitable for tactical engagements or all-purpose hunting excursions, which is where this scope excels. It features a huge selection of reticles on the first focal plane and 1-6x magnification, making it perfect for closer-quarters engagements or hunts.
The reticle is illuminated, too. This makes the scope easier to use in low light conditions or to target animals with fur similar to the natural color of the reticle itself. This illumination feature can be engaged for quite a long time before needing to be recharged, and the lenses themselves are boosted with special coatings to reduce distortion.
An included parallax turret allows you to both adjust the illumination brightness settings and counteract parallax with the same dial, keeping things compact. Add to all of these features a durable frame and totally weatherproof performance and you have quite a great optic on your hands.
Let's dive into the VCOG's features in more detail below.
Features:
1-6x magnification

Lots of reticle options

The reticle is illuminated and FFP

Parallax turret

Weatherproof
If you are interested in my other reviews have a look at Bushnell Engage 6-24×50 or my article about the best crossbow scopes. 
---
Reticle Type and Magnification Settings
Making a judgment on the VCOG scope's reticle is tricky because Trijicon offers a whopping 16 different reticles for you to choose between. To make things even more personable, you can select them in either red or green depending on your preference or your target environment. 
Each reticle will be in the first focal plane, so you can expect it to change size as you zoom in or out and for its sub tensions or holdover points to remain accurate no matter how far you magnify.
For our part, we appreciate the included horseshoe reticle option. This style of reticle allows for very rapid target acquisition, making it a perfect choice for shooters who primarily operate in tactical environments or for hunters that want to operate within the intended range of the scope.
Speaking of intended range, it has magnification settings between 1x and 6x with a 24 mm objective lens. There's an integrated dial fin to let you easily rotate between magnification ranges. In addition, this scope has a constant eye relief of a few inches, meaning you won't need to adjust how far your head sits from the scope's ocular lens.
No matter which reticle you choose, you can take advantage of an illumination feature, which brightens your chosen reticle across six different settings. It's powered by a lithium AA battery, making it easy to change out power sources when it runs dry. To make things even better, the illumination feature can work for 700 hours before needing to be replaced.
The illumination settings can be swapped by a single knob on the side of the scope; the dial is actually combined with a parallax adjuster, which might take a little getting used to. But does offer a more compact scope design.
The lenses are built with superior glass and feature special coatings to improve light gathering and reduce distortion. Overall, we're very impressed with the VCOG's lens and magnification system.
Ideal Range
The ideal range of the VCOG is quite clear given its low magnification range. With 1x-6x to choose from, it's a scope that is ideally suited to tactical engagements or classic hunting scenarios well below 1000 yards. Ideal ranges are probably closer to the 300-yard to 600-yard range, but this is somewhat dependent on the caliber of bullet and type of weapon you combine with this scope.
---
Windage/Elevation/Parallax
The VCOG doesn't slouch when it comes to windage or elevation adjustment turrets. These turrets move cleanly and smoothly each time you use them and click with each increment that you shift them left or forward or back. They have decent etchings to measure the increments you've moved, though they'd ideally be a bit more precise for ultimate performance.
There's also a parallax turret that I mentioned above, which also includes the illuminated reticle controls. It's great that there is a parallax compensation option built into the scope, but there's no denying that it's a little trickier to use perfectly since you have to be careful not to accidentally change your illumination settings at the same time.
Still, if you can get used to this setup, it's a great bonus.
To find out more about Trijicon scopes have a look at my full review on  Trijicon Accupower 1-8×28.
---
Mounting Options
The VCOG weighs more than your average rifle scope, measuring in at about 23 ounces before you add the AA battery or a mounting system. For this reason, you'll probably want to pair it with heavier duty rifles overall and you'll have to decide between ring or rail mounting systems.
Ring mounting systems have the advantage of not adding any extra weight. But the VCOG comes with an attachment for a rail system already, so we'd recommend that you stick with this design and go with a rail, even though it will add another few ounces to the overall rifle build.
You could look at it as an inevitable thing to compensate for. After all, if the scope is already heavier than average, what's another few ounces for mounting?
---
Durability/Weatherproofing
The VCOG has been specially forged with aircraft-grade aluminum alloy for its housing. This provides it with exceptional durability that can withstand military-style action with ease, and it's been stress-tested by the manufacturer before being sent out to consumers. Even the reticle is fairly durable, which is somewhat unexpected for an illuminated optic.
Of course, it also features weatherproof functionality, so feel free to take this into wet or foggy conditions and still expect it to work properly.
---
Best for Tactical Shooting
The VCOG is best suited as a tactical rifle scope for automatic or high-action platforms. We imagine it will pair nicely with various M 16 or AR 15 builds. Its magnification settings and rapid ability to swap between different zoom factors make it a perfect choice for close-quarters and distance shooting alike. The various reticle illumination settings also make this a great choice for tactical combat, since you can move between different ambient light environments and still maintain your reticle's overall accuracy.
It can function as a general hunting scope, as well. Its durability benefits both tactical environments and wilderness excursions.
---
Drawbacks
The VCOG's main drawback is, in my eyes, the combined illumination and parallax controls. Still, though having these on a single dial can be tricky at first, but we feel that it's something that most folks can get used to after a little bit of time spent with the scope.
---
Pros & Cons
Pros:
Affordable high-quality optic
Ideal for closer-quarters engagements
Large selection of reticles
Illuminated reticle for low light use
Parallax turret adjusts illumination and counters parallax
Durable and weatherproof design
700 hours of reticle illumination
Clean and smooth turret adjustments
Cons:
Combined parallax and illumination controls can be tricky
Weighty compared to average scopes
Requires careful mounting system choice
Reticle is in the first focal plane, which might not suit everyone's preferences
Not suitable for long-distance shooting
---
Concluding my Trijicon VCOG Review
Overall, the VCOG is definitely a scope worth checking out if you're at all interested in a tactical optic. While it's not the best for distance shooting (by a long shot), it's extremely effective at urban engagement distances or for more general hunting excursions. The illuminated reticle and plethora of reticle style options will make this a popular choice among marksmen that like to personalize their scopes. Thanks for reading!
If you are interested to read more of my articles you can check my full reviews on the best air rifle scopes or 450 bushmaster scopes.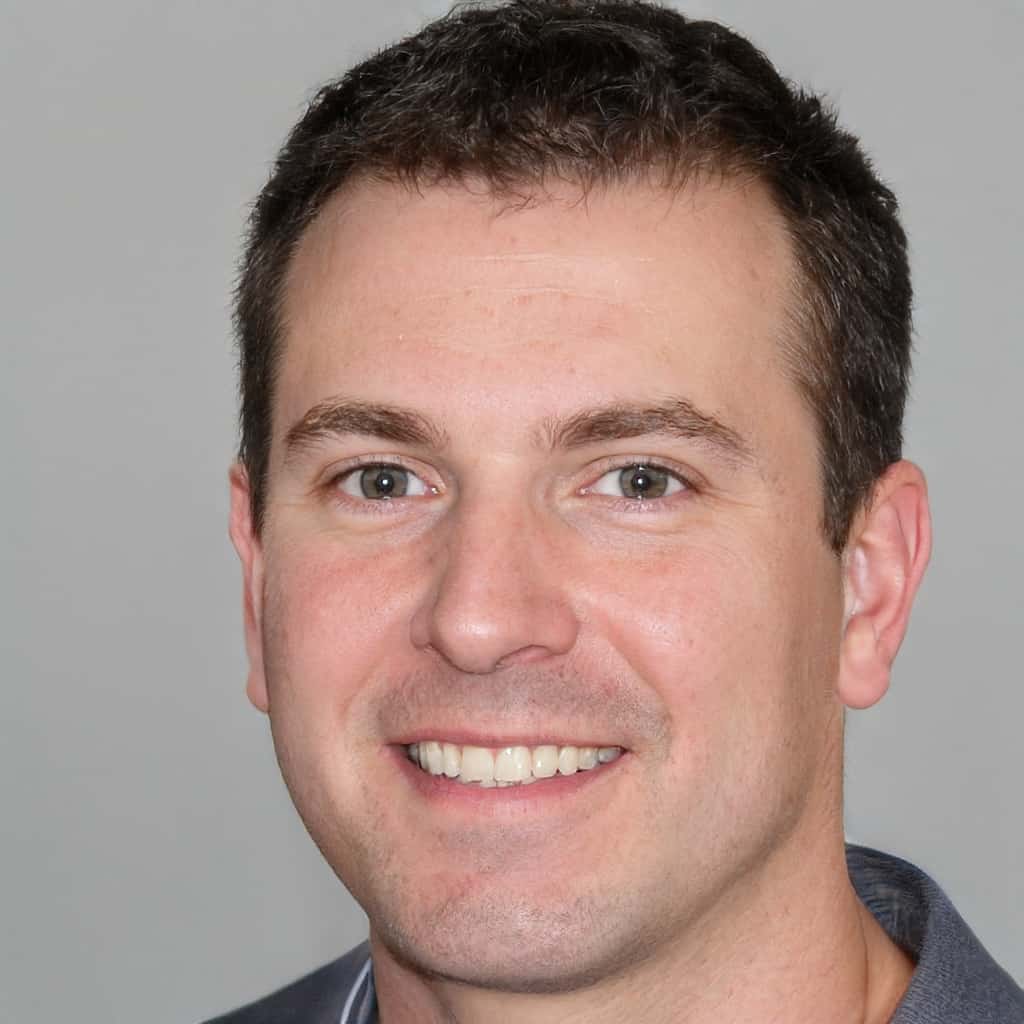 Mike Fellon was born and raised in Dallas, Texas. He inherited his hunting passions after his father John – he was fascinated by his stories, hearing how much attention, focus, dedication and patience he invested in shooting every animal. When he was old enough, his father first allowed him to shoot some cans and bottles with his shotgun, and then took him hunting – it was love at first sight. Mike has never stopped pursuing his hobby ever since.