If you're in the market for a great scope for your crossbow, you probably already know you can't just slap your favorite rifle scope on top and call it a day. While that would be convenient, that wouldn't really result in a scope ideally designed for pairing with the versatile and effective weapon that a crossbow represents.
The fact is that crossbow scopes focus on different aspects and are built with different design specifications to make them perfect choices for combination with that weapon. They're also a little less common than traditional rifle scopes, making it difficult to find the ideal choice for your needs unless you've already done the research.
Fortunately for you, we have! Below, you'll find a selection of the best crossbow scopes on the market. We'll also help you find out what crossbow scope will be perfect for your needs in a short buying guide beforehand. Let's get started.
---
What Differentiates a Crossbow Scope from a Rifle Scope?
In total, crossbow scopes aren't that different from traditional rifle scopes. But they do have a few key differences.
The most major of these is in their magnification ranges. Riflescopes will typically provide maximum magnification settings around the 8x power or higher. However, many crossbow scopes, taking into account that crossbows cannot land killing shot that nearly the same distance as any ballistic rifle, only have maximum magnification powers around 5x or so.
Secondly, many crossbow scopes are smaller and have fewer extra features integrated into their designs. This isn't to say that crossbow scopes aren't well worth the time and money it takes to select an ideal one for your next hunt. But they're overall slightly simpler (and often more affordable) pieces of equipment.
With all that in mind, let's move on to the major things to consider as you select the best crossbow scope for your needs.
---
What to Look for in a Great Crossbow Scope
Finding the best crossbow scope for your next hunting expedition will require a little thought ahead of time. Keep these aspects in mind as you browse.
Reticle Type/Illumination
Many of the best crossbow scopes will have fantastic reticles and also reticles that can be illuminated between several brightness intensities. This allows the crossbow scopes to be used effectively during the low light hours of the day, such as dusk or dawn. We've provided some excellent crossbow scopes with glowing reticles for your consideration below.
You'll often notice that several crossbow scopes utilize different types of reticles compared to the designs you might be familiar with on traditional rifle scopes. This is intentional on the part of the manufacturers; they often include holdover points or hash marks to account for bolt drop or movement.
---
Durability
The best crossbow scopes should also be as capable of functioning after heavy use as the best rifle scopes. To that end, you should always try to locate crossbow scopes that have special designs that allow them to function in wet or foggy conditions.
Secondly, the best crossbow scopes will have special lenses that have been coated to improve their defenses or their light transmission. All of the scopes we provided for your consideration have at least some of these improvements.
All of these advantages make the scopes capable of functioning for long stretches of time and in any kind of weather. This is a key ability for a scope used by any hunter.
You can also check our guides on air rifle scopes and first focal plane scopes.
---
Magnification Settings
Crossbow scopes come with certain magnification settings that can affect how well they assist your accuracy at different ranges. Keep in mind that the higher the magnification power you look through, the narrower your field of view will be when you sight down the scope.
We've provided scopes with lots of different magnification settings so you can choose which is best for your typical needs.
---
Windage/Elevation Turrets
Several of the best crossbow scopes will have knobs are turrets to let you compensate for windage and elevation. Although crossbow bolts behave differently from bullets or cartridges, they can still be affected by either of the two above variables. Thus, having adjustment turrets to offset their effects can be helpful, especially when firing at a target above or below you or when hunting in windy weather.
---
Weight
One important aspect of crossbow scope buying is a model's weight. Scopes that are too heavy can throw off your aim or make your crossbow too unwieldy to reliably use. Thus, you'll want only crossbow scopes that are balanced and that don't take up too much space or weight on your crossbow.
Naturally, we've only provided balanced and lightweight scopes down below.
---
The 5 Best Crossbow Scopes
---
1. Hawke Crossbow 1.5-5X32 IR SR Scope with Illuminated Circles
Check Price on Amazon
Check Price on OpticsPlanet

This crossbow scope is among the best you can buy on the market, in part thanks to its variable magnification settings between 1.5x and 5x. This is ideal for use with a relatively short-range weapon like a crossbow. However, this scope is specifically made for these weapons, as you can see by the crossbow speed selector integrated into its design; it allows the crossbow magnification setting to be matched with any bow in just seconds.
The optics are fully multicoated to improve light transmission, and there are integrated windage and elevation adjusters to help you compensate for different variables before you take your shot.
Illuminated Reticle
Perhaps most impressive is the illuminated reticle etched onto the glass of this crossbow scope. It can be illuminated in either red or green colors depending on your preferences. This functionality allows you to effectively use your crossbow even in low light conditions, such as dusk or dawn. The battery also lasts for a decent amount of time before it needs to be replaced.
Pros:
Features an illuminated reticle

Has precise windage and elevation turrets

Features crossbow speed selector

Great magnification settings for a crossbow scope
Cons:
Speed selector

is

the magnification selector: this can be tricky at first
The Final Verdict
Overall, this effective scope is a great companion piece for any crossbow, especially thanks to the integrated speed selector. While it takes a little getting used to, it's a phenomenal scope for crossbow enthusiasts, especially since you'll be able to mount it to different bows and use it just as effectively. The glowing reticle is a nice bonus.
---
2.

UTG 4X32 1″ Crossbow Scope, Pro 5-Step RGB Reticle

Check Price on Amazon
Check Price on OpticsPlanet

This fixed crossbow scope has a lot to offer, starting with a quality 32 mm objective lens. This lens features a few extra coatings to boost its durability and light transmission; these are great benefits when trying to hit more disguised or distant targets.
But it's also a great scope since it provides excellent recoil resistance. It's a tough optic through and through, made of durable materials and featuring robust windage and elevation adjustment turrets.
The lenses are fitted with a unique red or green illuminated reticle perfectly designed for crossbow use. It includes a few horizontal lines and hashmarks to help you hit your targets from afar. You can adjust the illumination settings using an easy access side wheel.
We also like that the optic comes with a low-profile quick detach ring mounting system and lens caps for safe storage. That said, the scope is a little heavy compared to others. It weighs 1.6 pounds in total. But that's a small downside compared to this optic's many benefits.
Top-Tier Turrets
As mentioned, the turrets are extremely high quality. This UTG optic has zero-lockable and resettable turrets for both windage and elevation. These turrets are sticky, meaning they won't accidentally move or shift with a slight bump or after firing your crossbow. But you can also quickly reset them to zeroed values for rapid adjustments in the field.
Pros:
Windage and elevation turrets are excellent

Has an illuminated reticle and associated controls

Made of durable materials

Good light transmission for the lens 

Comes with a few good accessories
Cons:
A little heavier compared to other optics on the market
The Final Verdict
With excellent features and robust construction, UTG's Crossbow Scope is a great piece of hardware for serious crossbow hunters or target shooters. It's an especially good choice for those who want detailed and helpful reticles and adjustment turrets.
---
3. TenPoint HCA-097-II Crossbow Scope
TenPoint's crossbow scope offering does not have variable magnification but instead only zooms in to 3x power. Still, this will be a suitable magnification power for the vast majority of crossbow weapons and users. It has fully multicoated optics that offer improves light transmission and exceptional durability.
Even better, this crossbow scope comes with mounting rings. This will allow you to easily mount the piece to your crossbow choice without having to purchase separate mounting rings or figure out what rings will work with your bow. All in all, it's an easy to use crossbow scope that offers a lot of value.
Phenomenal Reticle
This scope's reticle is especially robust. It has non-illuminated black dots to allow for easy visibility, but these dots can be illuminated in either red or green colors. Each color features five light intensities, so you can customize your reticle illumination experience. There are also a series of crosshairs for 20, 30, 40, and 50 yards.
Pros:
Reticle can be illuminated

Dots mark distance clearly

Optics are multicoated

Comes with the mounting rings you need
Cons:
The Final Verdict
All in all, this crossbow scope's dedication to accuracy and excellence is clear for all to see. The excellent reticle is the standout point, as you can use it during any light condition and the various ranging dots are excellent for landing shots on moving targets. But the fully coated optics and included mounting rings are also great features.
For more fixed scopes check our 1-8x scopes, 1-6x scopes, and 1-4x scopes guides.
---
4.

TRUGLO Crossbow Scope 4X32 with Rings
Check Price on Amazon
Check Price on OpticsPlanet

This Truglo crossbow scope is another fixed magnification model, though it magnifies that 4x power instead of 3x. It features a 32 mm lens that has been multicoated to improve brightness, clarity, and color contrast. This last feature is particularly notable as it will help you pick out your target from underbrush that might be similar to your target's color.
It also has a durable spring term for adjusting your windage and elevation variables. The rest of the scope is made from aircraft-grade aluminum and is covered by a durable and scratch-resistant matte finish. It's an excellently camouflaged piece of equipment, which will keep you hidden from your target.
Rangefinder Reticle
This scope has a special rangefinding reticle that can help you compensate for the trajectory of your bolt and can give you valuable information about the distance between you and your target. Add to that a generous 4 inches of eye relief, plus a rubber eye guard, and you have a fantastic scope for any crossbow user.
Pros:
Reticle includes rangefinding information

Lenses are multicoated

Has a matte finish that camouflages

Lots of eye relief and includes eye guard
Cons:
Can't switch magnification
The Final Verdict
This scope is comfortable and easy to use. The eye guard and the generous eye relief are perfect for crossbows with more kick than average, and the rangefinder reticle is an excellent design we feel will be enjoyed by many hunters no matter their experience level.
---
5. NIKW9 Prostaff P3 Crossbow 3×32 Matte BDC 60
This phenomenal crossbow scope is a final fixed magnification model at 3x power. It has a 32 mm lens and a fully multicoated optical system that boosts light transmission and defend the lenses from accruing damage over time. It also features hand-turned adjustment turrets for windage and elevation; these include zero-reset functionality.
The scope as a whole is made from aircraft-grade aluminum and is built to last for a long time to come. This results in a lightweight yet tough scope that is perfect for combining with crossbows that spend lots of time in the wilderness.
BDC Reticle
The reticle installed on this scope is a special bullet drop compensating variety. While you aren't firing bullets, it works similarly to the BDC reticles you can find on traditional rifle scopes. Basically, it allows you to compensate for the pull of gravity on your crossbow bolt, helping you to hit shots from much farther away than you might imagine.
Pros:
Has BDC reticle

Adjustment turrets are responsive

Very durable overall

Lenses are multicoated
Cons:
Some holdover marks on the reticle are hard to see
The Final Verdict
This excellent crossbow scope features one of the best reticles for distance hunting with a crossbow, plus a solid construction that will work even with significant wear and tear. The durable lenses and excellent windage and elevation turrets round out the product and make it a great choice all around.
---
Frequently Asked Questions
Can any scope go on a crossbow?
Yes, a crossbow may be equipped with a rifle scope. There's a chance it won't hold up to the crossbow's intense 'forward' recoil (which is opposite that of a rifle), but many people have been doing it for years.
How far will a crossbow shoot flat?
A strong contemporary crossbow can shoot as far as 500 yards if you don't care about hitting a target. If you wish to go hunting, you can shoot up to 80 yards if you are a very excellent shooter, but if you are a beginner, you should adhere to a maximum of 60 yards and preferably much less (30-35).
Why is my crossbow shooting to the right?
The bolt will shoot right and maybe high or low, depending on the range, if the right limb is lower than the left. The bolt will fire left and higher or lower if the left limb is lower than the right. Keep the limbs level as much as possible; this is critical for constant crossbow accuracy.
What Is The Difference Between A Compound And Crossbow Broadhead?
In general, a compound bow and a crossbow should be able to employ any fixed blade broadhead.
Larger fixed heads may not fly as well as smaller fixed heads out of a crossbow, so if you're going to use one, go with a lower profile fixed head. However, there isn't much of a distinction between a company's "crossbow" and "compound" fixed blade broadheads.
The blade retention strength is the fundamental difference between crossbow and complex mechanical heads. When shooting a compound broadhead out of a crossbow, you risk premature blade deployment because crossbows are often faster than compound broadheads.
The "crossbow" type broadhead will have a firmer hold on the blades so they don't release in flight, whether the mechanical broadhead uses a spring lock or another blade retention method.
How Far Can I Shoot A Deer With A Crossbow?
In reality, you should treat your maximum distance as if it were a compound. Most people believe that the maximum distance at which you should shoot a deer with a compound is 40 yards. As a result, we believe a 50-yard maximum range for crossbows is fair.
They're a little faster than compounds, but they're also a little louder. And because a whitetail's behavior is so unpredictable, anything beyond 50 yards is a gamble.
What Crossbow Maintenance Do I Need To Do?
Crossbows need to be maintained on a regular basis. And, like compounds, it's quite straightforward.
With your crossbow, a short inspection of the limbs, cams, and string should be done on a frequent basis. If you detect any nicks on a cam or limb, you should look into it more to ensure that nothing has to be replaced.
Keep an eye on your string, and if you spot any fraying, apply string wax. The majority of crossbow strings are now almost entirely covered by serving material, therefore string wax should never be used on serving material. It is possible that the serving will loosen and fall apart as a result of this.
Another advice is to apply rail oil on your crossbow's rail on a regular basis. It reduces the amount of friction on the string, hence extending the life of your crossbow string.
---
Concluding our Crossbow Scopes Guide
At the end of the day, a great crossbow scope will increase the efficacy and lethality of the weapon and ensure that your next hunt or target practice is a success. All of our scopes were chosen with the utmost care and research quality, so we hope that one of them seems to be the right choice for you! Good luck and thanks for reading!
If you are interested in lowed budget scopes, check our guide on scopes under $200 and optics under $300.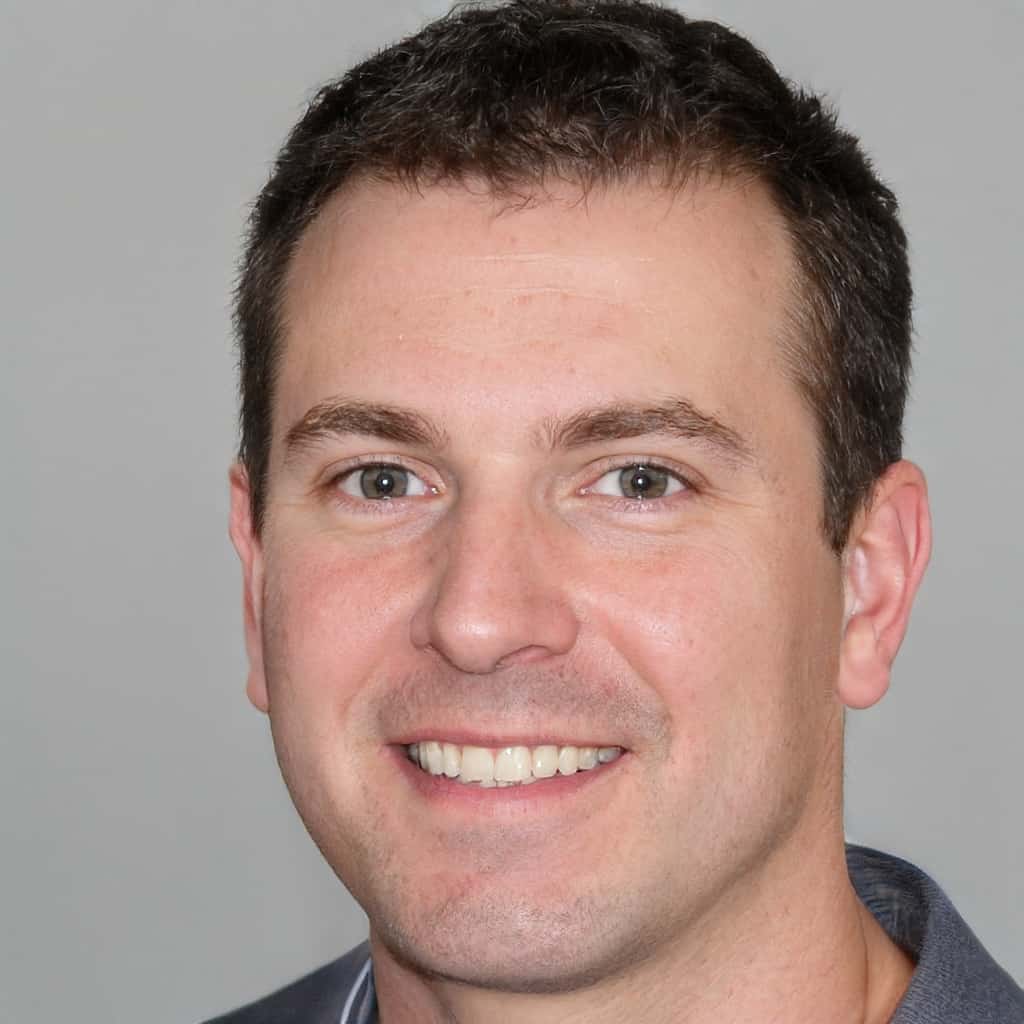 Mike Fellon was born and raised in Dallas, Texas. He inherited his hunting passions after his father John – he was fascinated by his stories, hearing how much attention, focus, dedication and patience he invested in shooting every animal. When he was old enough, his father first allowed him to shoot some cans and bottles with his shotgun, and then took him hunting – it was love at first sight. Mike has never stopped pursuing his hobby ever since.