As a seasoned hunter and shooter, I've put many scopes through their paces, and I can tell you that finding the right crossbow scope is not as straightforward as you might think. Don't fall into the trap of thinking you can just use your preferred rifle scope on your crossbow. Although it might seem convenient, you won't end up with a scope that's genuinely tailored for the dynamic and effective tool your crossbow is.
I've spent time learning about the nuances and design specifications that differentiate crossbow scopes from the common rifle scopes. Crossbow scopes, although not as commonly found, are uniquely designed to pair seamlessly with your crossbow, making it a challenge to find the perfect one unless you've done your homework.
Lucky for you, I've been there, done that! Let's dive into my selection of the top crossbow scopes available today. I'll also guide you through a brief buying guide to help you identify the crossbow scope that suits your requirements best. Ready? Let's roll.
---
What Differentiates a Crossbow Scope from a Rifle Scope?
While they share many similarities, crossbow scopes differ from traditional rifle scopes in several important ways.
The most notable difference is their magnification ranges. Unlike rifle scopes, which typically offer a maximum magnification of 8x power or more, crossbow scopes usually max out around 5x power. This takes into account that crossbows can't deliver lethal shots from the same distances as ballistic rifles.
Furthermore, crossbow scopes are often smaller and offer fewer integrated features. This doesn't mean they're not worth your time or investment, but they are generally simpler and often more affordable.
Now that you know what sets them apart, let's explore what to consider when choosing the best crossbow scope for you.
---
What to Look for in a Great Crossbow Scope
Finding the best crossbow scope for your next hunting expedition will require a little thought ahead of time. Keep these aspects in mind as you browse.
Reticle Type/Illumination
The top-notch crossbow scopes often come with excellent reticles and varying illumination levels. This allows for efficient use during low-light conditions, such as at dusk or dawn. I've tested and selected some superior crossbow scopes with luminous reticles for your consideration.
You might notice that several crossbow scopes have different reticle designs compared to traditional rifle scopes. These manufacturers often include holdover points or hash marks to account for bolt drop or movement – it's intentional and quite helpful.
---
Durability
Just as with rifle scopes, the best crossbow scopes should withstand heavy use. Therefore, you should always choose scopes that can operate in wet or foggy conditions.
Also, top-tier crossbow scopes have specially coated lenses to enhance their durability and light transmission. Every scope I've recommended includes at least some of these features, making them ideal for use in any weather condition and for prolonged periods.
You can also check my guides on air rifle scopes and first focal plane scopes.
---
Magnification Settings
Remember that the crossbow scopes' magnification settings can significantly impact your accuracy at varying distances. The higher the magnification power you choose, the narrower your field of view will be. I've handpicked scopes with a range of magnification settings for you to choose from based on your typical needs.
---
Windage/Elevation Turrets
Some of the finest crossbow scopes come with adjustment knobs or turrets for windage and elevation. Although crossbow bolts behave differently than bullets, they can still be affected by these factors. Adjustment turrets can help offset their effects, especially when aiming at a target above or below you or hunting in windy conditions.
---
Weight
Lastly, the scope's weight is a crucial factor. Overly heavy scopes can disrupt your aim and make your crossbow unwieldy. Therefore, go for balanced, lightweight scopes that won't add excessive weight to your crossbow. Rest assured, I've only included balanced and lightweight scopes in my recommendations.
---
The 5 Best Crossbow Scopes
---
1. Hawke 1.5-5X32 Crossbow Scope
Check Price on AmazonCheck Price on OpticsPlanet
Hawke makes one of the best crossbow scopes, bar none. Let me break down why it could be a stellar addition to your next hunting expedition.
My Feeling After Using This Product
First and foremost, the Hawke crossbow scope offers excellent magnification options that are perfect for crossbow hunting (up to 5x). More importantly, the crossbow scope is designed for crossbow use right from the get-go, as is indicated by the crossbow speed selector integrated into the scope body. In a nutshell, I found this to match my crossbow magnification setting with any type of crossbow I used it with.
Not only is this an excellent feature for overall hunting performance, but it's also great for ease of use. I really like this element, and it cements the Hawke crossbow scope as the best of the best. With it, you won't need to spend too much time calibrating your optic before you get to try it out and see how it bolsters your accuracy.
That said, the optics are also totally multicoated, which boosts light transmission and reduces wear and tear over time. Naturally, the rest of the scope is similarly durable, and it can work in any hunting environment. The integrated windage and elevation turrets are decent enough and allow you to compensate for both of these variables before taking a shot.
Product Highlights
Overall, the highlight of the Hawke crossbow scope is the illuminated reticle. It's etched onto the glass, which is always advantageous; it means you can see the reticle even if the battery runs out of juice (though this shouldn't be a problem, given that it should last for several thousand hours).
I really liked that the illuminated reticle could be set to red or green. You can use this reticle in any light environment, including the dusk and dawn hunting hours when many animals are up and about.
Common Problems and How to Deal with Them
There is a downside to this crossbow scope, and it's that the magnification selector is also the speed selector. This can be a bit tricky to deal with at first, especially if you have never used a crossbow scope before. Still, a bit of practice will have you overcome this minor hurdle in no time, and you may even find it to be a good design choice.
Key Features
1.5-5x magnification
32mm objective lens
SFP scope
Pros
Great lenses and light transmission
Illuminated reticle is useful
Crossbow speed selector is a great feature
Good range of magnification settings for use with a crossbow
Cons
Speed and magnification selector are the same controls
Basic Parameters
| | |
| --- | --- |
| Manufacturer | Hawke |
| Eye Relief | 4.02" |
| Weight | 13 oz |
| Magnification | 1.5-5x |
| Field of View | 22.5'-75' |
The Bottom Line
All in all, the Hawke crossbow scope is a top-tier choice and the best overall for budding crossbow hunters and enthusiasts.
My rating: 5/5
---
2.

UTG 4X32 1″ Crossbow Scope

Check Price on AmazonCheck Price on OpticsPlanet
UTG also makes phenomenal scopes for rifles and crossbows alike, and this fixed crossbow optic is a great choice for upcoming crossbow hunts.
My Feeling After Using This Product
The UTG crossbow scope has a very high-quality 32 mm objective lens. In fact, all of the lenses on this scope feature extra coatings to maximize light transmission. I found it to be excellent for picking out my targets, even in low-light environments or during times when my target blended with the background.
However, the UTG crossbow scope is also an excellent pick because it has top-tier recoil assistance. This durable, balanced optic is very comfortable to use, plus it comes with an illuminated reticle that can be set to red or green colors. The reticle will stay illuminated under any shot you take rather than flickering or fading.
The reticle is designed for crossbow use, and even includes special hash marks and horizontal lines. I really liked these elements, as they enabled me to hit farther distance shots than I would normally. The easy-access side wheel allowed me to adjust the illumination settings quickly and easily.
As if that wasn't enough, the UTG crossbow optic also comes with a low-profile, quick detach ring mounting system plus lens caps. This is phenomenal in terms of value for money, and it makes it even faster to mount the scope to your crossbow of choice.
Product Highlights
The most impressive element of the UTG crossbow scope, overall, is the pair of top-tier turrets. These windage and elevation turrets are both zero lockable and zero resettable, and they are sticky. I appreciated this element, as it prevented me from accidentally moving them when I was adjusting my position in the field.
Common Problems and How to Deal with Them
If there's a big downside, it's the fact that this crossbow scope is a bit heavy, clocking in at about 1.6 pounds. With that in mind, you'll want to put it on your crossbow of choice and spend some time practicing with it to learn the new balance before using it for a serious hunt.
Key Features
4x magnification
32mm objective lens
SFP scope
Pros
Phenomenal windage and elevation turrets
Excellent recoil protection
Good lenses and light transmission
Comes with stellar accessories
Cons
A bit heavier compared to other crossbow scopes
Basic Parameters
| | |
| --- | --- |
| Manufacturer | UTG |
| Eye Relief | 3.8" |
| Weight | 12.3 oz |
| Magnification | 4x |
| Field of View | 27.2' |
The Bottom Line
All in all, the UTG crossbow scope is a great addition to any collection and a reliable optic for long-distance target shooting with your crossbow, especially for crossbows with high recoil and a lot of kick.
My rating: 4.9/5
---
3. TenPoint HCA-097-II Crossbow Scope
The TenPoint HCA-097-II Crossbow Scope has many phenomenal elements that make it a top choice for crossbow enthusiasts.
My Feeling After Using This Product
For starters, the TenPoint crossbow scope doesn't have variable magnification, zooming in instead to 3x power. This is a decent design choice, as 3x magnification should be suitable for the vast majority of situations where you would use your crossbow to hunt something or hit a target.
The multicoated optics, meanwhile, boost light transmission and ensure top-tier color clarity. In my experience with the TenPoint crossbow optic, I had no trouble seeing my target and feeling like I was getting optimal color contrast 24/7.
However, I was also pleased to find that this crossbow scope came with mounting rings. I used these to quickly mount the optic to my crossbow of choice. This is always a phenomenal advantage, as it means you don't have to purchase extra mounting rings or spend a lot of time researching which mounting rings will work with your bow. In other words, it adds significant ease of use to the total package.
Product Highlights
The reticle, however, is the overall highlight of the TenPoint crossbow scope. That's because it is an illuminated reticle that shows up in red or green. Each color has five distinct light intensities, enabling the reticle to be used capably in any ambient light environment.
As if that wasn't enough, I found that the illuminated reticle also had non-illuminated black dots on the sides. These dots can be shaded in red or green as well, and you can choose from different crosshairs for shooting up to 20, 30, 40, or 50 yards away. All in all, it's a versatile and highly useful reticle that maximizes the effectiveness of this optic.
Common Problems and How to Deal with Them
There are no major issues with this crossbow scope, aside from the fact that it cannot zoom in or out. However, that might not be an issue if you don't have any problem with fixed magnification optics in the first place. Your mileage may vary on this point. If you have a problem with it, the only way to fix it is to simply choose a different crossbow scope on the market!
Key Features
3x magnification
30mm objective lens
Pros
Excellent optics and illuminated reticle
Comes with mounting rings
Good durability and design
Cons
Cannot switch between different magnification levels
Basic Parameters
| | |
| --- | --- |
| Manufacturer | TenPoint |
| Eye Relief | 3" |
| Weight | 7.2 oz |
| Magnification | 3x |
| Field of View | 20'-50' |
The Bottom Line
In my eyes, the TenPoint crossbow scope is a great fixed magnification crossbow optic, perfect for those who need a scope that will remain zoomed in to an optimal power level when shooting with their bows.
My rating: 4.7/5
For more fixed scopes check my 1-8x scopes, 1-6x scopes, and 1-4x scopes guides.
---
4.

TRUGLO 4×32 Crossbow Scope
Check Price on AmazonCheck Price on OpticsPlanet
The crossbow scope from TRUGLO does a great job across several major attributes; let me break it down in more detail.
My Feeling After Using This Product
As an example, the TRUGLO crossbow optic is yet another fixed magnification scope, this time measuring in at 4x magnification. As a result, it's a little more powerful and better for using your crossbow against further range targets. The big 32 mm objective lens features multiple coatings to maximize durability and light transmission, and I really liked this lens paired with the magnification power.
The TRUGLO crossbow scope, I found, also featured a very durable spring term for adjusting both windage and elevation. It's a bit of an unorthodox means for adjusting both of these factors, so you'll have to spend some time getting used to it. Still, it's a good way to make sure that your shot goes where it needs to when hitting targets from far away.
The scope's durability also bears mentioning, as it's made from aircraft-grade aluminum. Perhaps more importantly, the TRUGLO crossbow optic is covered with a scratch-resistant matte finish. Thus, it's camouflaged and designed for long-term use without suffering from wear and tear. You can also feel free to use this in any inclement weather without worry.
Product Highlights
I found the TRUGLO scope's rangefinding reticle to be truly state-of-the-art and stand out. In a nutshell, this rangefinder reticle allows you to compensate for bold trajectory, plus gives you additional valuable information about how much distance is between you and your target.
The rangefinder reticle pairs perfectly with the 4" of eye relief that the TRUGLO crossbow optic brings to the table. This factor alone makes it enough for me to recommend it to any crossbow user.
Common Problems and How to Deal with Them
The big issue I saw here was, as mentioned, the difficulty getting used to the windage and elevation adjuster. Still, with a bit of practice under your belt, you should have no issues compensating for either variable. Again, this is a fixed magnification crossbow scope, so if you want something that switches between different magnification powers, look elsewhere.
Key Features
4x magnification
32mm objective lens
SFP scope
Pros
Built to last
Excellent camouflage matte finish
Good lenses and scope power
Excellent eye relief
Quality rangefinder reticle
Cons
Windage and elevation adjuster can be tough to get used to
Basic Parameters
| | |
| --- | --- |
| Manufacturer | TRUGLO |
| Eye Relief | 4" |
| Weight | 11.4 oz |
| Magnification | 4x |
| Field of View | 24' |
The Bottom Line
Overall, the TRUGLO crossbow scope is a great choice for long-distance crossbow hunting and target shooting thanks to its magnification setting and rangefinder reticle.
My rating: 4.8/5
---
5. Vortex Optics Crossfire II 2-7×32 SFP Crossbow Scope
Check Price on AmazonCheck Price on OpticsPlanet
It should come as no surprise that Vortex Optics has a stellar crossbow scope. The Crossfire II has a lot to like, so let's take a look.
My Feeling After Using This Product
The Crossfire II crossbow scope starts off with high-quality durability. It's totally nitrogen purged, so it will work in wet, foggy, or other hunting environments without issues. It's also a very durable optic through and through, as it is made of aircraft-grade aluminum.
The lenses are further protected by proprietary coatings, which reduce light reflection and maximize durability against sand and water. The rugged construction of the scope overall helps the optic withstand recoil from your crossbow of choice. Add to that the fact that this crossbow scope kit comes with 30 mm mounting rings, flip caps, and a neoprene cover, and I was thrilled to find that this is one of the best crossbow scopes in terms of value for money.
In addition, the Crossfire II crossbow optic comes with a magnifier ring, plus a magnification and FPS tracker. These allow you to immediately set the scope to the magnification power best suited for your bow and setup. In my opinion, you should be able to easily use this crossbow optic with any crossbow in your armory.
Product Highlights
The big thing, though, is the XBR-2 reticle. This reticle is specifically designed for crossbows, as it has a 40-yard zero and includes accurate holdover points for distances between 20 yards and 100 yards. I also found that the reticle can be illuminated in red or green to maximize your accuracy in low-light environments. I can't stress enough just how useful and helpful this reticle was during my time with the Crossfire II optic.
Common Problems and How to Deal with Them
The downside? The windage and elevation turrets, while functional, are unmarked. On top of that, I found that the lens caps on either side are a bit flimsy attached to the scope body. If you aren't careful, you can accidentally knock these loose and end up having to purchase separate lens caps anyway.
Still, given that these lens caps come with the purchase without you having to spend extra money, it's tough to complain too hard.
Key Features
2-7x magnification
32mm objective lens
SFP scope
Pros
Excellent lenses
Very durable scope
Reticle is illuminated and designed for crossbows
Can be used with many different bow types
Cons
Lens caps could be a bit better
Windage and elevation turrets aren't marked
Basic Parameters
| | |
| --- | --- |
| Manufacturer | Vortex Optics |
| Eye Relief | 2.7" |
| Weight | 14 oz |
| Magnification | 2-7x |
| Field of View | 16'4-57.7' |
The Bottom Line
Overall, the Crossfire II crossbow scope is a top-tier choice for crossbow enthusiasts and hunters of all stripes and experience levels.
My rating: 4.9/5
---
Frequently Asked Questions
Can any scope go on a crossbow?
Yes, a crossbow may be equipped with a rifle scope. There's a chance it won't hold up to the crossbow's intense 'forward' recoil (which is opposite that of a rifle), but many people have been doing it for years.
How far will a crossbow shoot flat?
A strong contemporary crossbow can shoot as far as 500 yards if you don't care about hitting a target. If you wish to go hunting, you can shoot up to 80 yards if you are a very excellent shooter, but if you are a beginner, you should adhere to a maximum of 60 yards and preferably much less (30-35).
Why is my crossbow shooting to the right?
The bolt will shoot right and maybe high or low, depending on the range, if the right limb is lower than the left. The bolt will fire left and higher or lower if the left limb is lower than the right. Keep the limbs level as much as possible; this is critical for constant crossbow accuracy.
What Is The Difference Between A Compound And Crossbow Broadhead?
In general, a compound bow and a crossbow should be able to employ any fixed blade broadhead.
Larger fixed heads may not fly as well as smaller fixed heads out of a crossbow, so if you're going to use one, go with a lower profile fixed head. However, there isn't much of a distinction between a company's "crossbow" and "compound" fixed blade broadheads.
The blade retention strength is the fundamental difference between crossbow and complex mechanical heads. When shooting a compound broadhead out of a crossbow, you risk premature blade deployment because crossbows are often faster than compound broadheads.
The "crossbow" type broadhead will have a firmer hold on the blades so they don't release in flight, whether the mechanical broadhead uses a spring lock or another blade retention method.
How Far Can I Shoot A Deer With A Crossbow?
In reality, you should treat your maximum distance as if it were a compound. Most people believe that the maximum distance at which you should shoot a deer with a compound is 40 yards. As a result, we believe a 50-yard maximum range for crossbows is fair.
They're a little faster than compounds, but they're also a little louder. And because a whitetail's behavior is so unpredictable, anything beyond 50 yards is a gamble.
What Crossbow Maintenance Do I Need To Do?
Crossbows need to be maintained on a regular basis. And, like compounds, it's quite straightforward.
With your crossbow, a short inspection of the limbs, cams, and string should be done on a frequent basis. If you detect any nicks on a cam or limb, you should look into it more to ensure that nothing has to be replaced.
Keep an eye on your string, and if you spot any fraying, apply string wax. The majority of crossbow strings are now almost entirely covered by serving material, therefore string wax should never be used on serving material. It is possible that the serving will loosen and fall apart as a result of this.
Another advice is to apply rail oil on your crossbow's rail on a regular basis. It reduces the amount of friction on the string, hence extending the life of your crossbow string.
---
Concluding my Crossbow Scopes Guide
At the end of the day, a great crossbow scope will increase the efficacy and lethality of the weapon and ensure that your next hunt or target practice is a success. All of the scopes were chosen with the utmost care and research quality, so I hope that one of them seems to be the right choice for you! Good luck and thanks for reading!
If you are interested in lower budget scopes, check my guide on scopes under $200 and optics under $300.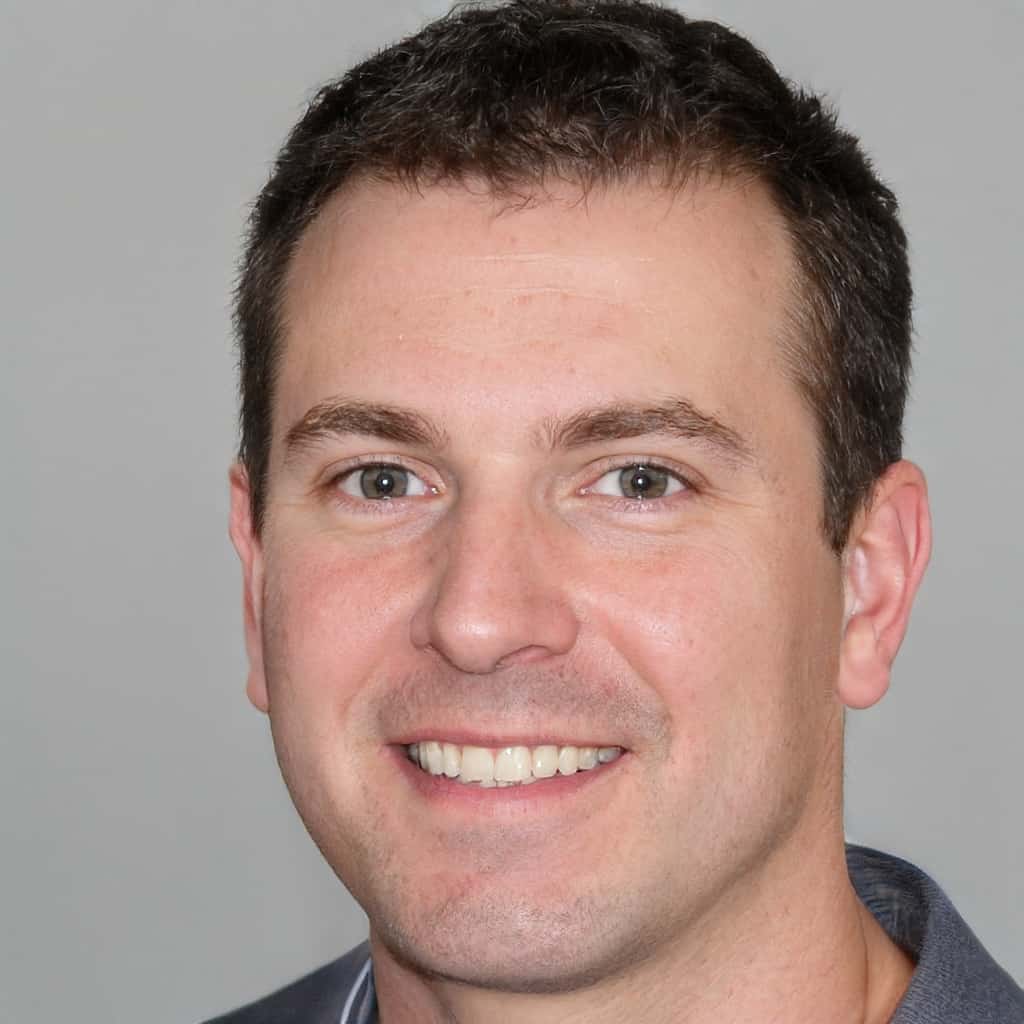 Mike Fellon is an experienced firearms enthusiast and optics expert. He delivers unbiased and detailed rifle scope reviews. Born and raised in Dallas, Texas. He inherited his hunting passions after his father John – he was fascinated by his stories, hearing how much attention, focus, dedication and patience he invested in shooting every animal. When he was old enough, his father first allowed him to shoot some cans and bottles with his shotgun, and then took him hunting – it was love at first sight. Mike has never stopped shooting ever since.