You don't have to be a pro with a rifle to know how important the right scope is for achieving accuracy and precision.
Be for professional shooting, game hunting or just plinking, the kind of scope that one uses indeed does matter.
But picking the right scope that suits one's shooting style and rifle is a rather difficult feat to achieve. And that fact is especially true when it comes to choosing a model of the 1-6x category.
From having a mil-dot reticle to supporting coated lens and optimal eye relief, the modern-day 1-6x rifle scope can provide a lot.  
And as rifle enthusiasts, we've researched a lot of scopes for ourselves. Hence, to help you out with your decision today, we've listed 4 of the best 1-6x scopes.
And we're confident that one among them can be your choice of scope for the day! But first, let's take a look at the guide.
---
How to choose the Best 1-6x Scope
But before you go ahead with your best 1-6x scope purchase, here are some of the things that we believe you should keep in mind:
Scope Construction
When looking for a scope, its construction is the first thing that you should look out for. A scope that is not shock resistant or waterproof will eventually break under constant gun recoil, and that is something which should be strictly avoided.
As rifles go through very rough use and extreme weather conditions on a daily basis, the ideal scope is one that should not only endure harsh weather conditions but mishandling as well.  
The Lens
Right after the scope build comes the quality of the lens. But unlike durable construction which adheres to universal use, the type of lens that you go for should suit your specific needs.
If you like using your rifle more during unusually cloudy days or under low light settings, then it's best to go for a scope that maximizes light transmission. This can be achieved by choosing a scope which has a coated lens.
By reducing the glare, it will ensure that you do not miss the target during either unusually sunny or extreme cloudy days. A lens with scratch guard features might be necessary for rough use as well.
Reticles
The reticles are the aiming points of your scope, which can either be made from wire or etched into the glass.
The current riflescope market provides a variety of reticles to choose from; hence the one you pick will depend on your preferences along with the type of rifle that you have.
From dot reticles to German, duplex, BDC, illuminated, mil-dot and originals there is a vast category to pick from. It's better to first study up on all the various types and learn which one will suit your need the best before making the purchase.
You can also check which are the best 1-8x scopes.
---
The 5 Best 1-6x Scopes
---
1.

Vortex Optics Viper PST Gen II Second Focal Plane Riflescopes

Check Price on Amazon
Buy from OpticsPlanet
Close range scopes don't get much better than this Viper PST Gen II optic from Vortex, one of the best scope manufacturers in the industry. Let's take a closer look at what this optic has to offer before you decide which to buy.
Why Choose the Vortex Viper PST Scope?
In addition to magnifying between 1-6x, this optic comes with a 24 mm objective lens. The lenses use extra-low dispersion glass to boost color fidelity and sight picture resolution. These benefits result in overall better accuracy from afar, particularly if you like to take down smaller animals that require better light transmission to spot, anyway.
The lenses are also super durable thanks to the Armortek coatings. The rest of the scope is similarly tough, as it's argon purged and O-ring sealed. This means you'll be able to take the optic into the field and not have to worry about it malfunctioning due to inclement weather or wet conditions.
Curiously, the scope is made of aircraft-grade aluminum, which is normally durable and lightweight. But the other major components aside from the primary tube weigh it down for a total overall weight of about 3 pounds. This is a little heavier than most other quality optics, but it's a small price to pay for the other excellent features.
These include laser-etched windage, elevation, and parallax turrets. All of these are made with zero stop functionality, so it's easy to adjust for these attributes in the field. Plus, the Viper PST Gen II comes with a fiber-optic rotation indicator so you'll never lose your turrets' positions, even if you adjust them without looking.
The reticle etched on the glass also illuminates between 10 different settings depending on your preferences. Even better, the scope is built with "off" positions between each illumination setting, making controlling this glowing feature even easier.
Ultimately, the PST Gen II is a high-quality piece of optical hardware and a perfect pick as a short-range optic for hunting smaller animals and fast-moving targets. It'll also serve well as a good target shooting scope due to its many features.
Pros:
Has excellent turrets and zero stop functionality

Lenses and general scope body are quite durable

Works in any weather conditions

Has an illuminated reticle and 10 settings
Cons:
If you want just a bit extra magnification, see our Vortex Strike Eagle 1-8×24 review.
---
2. Primary Arms 1-6X24mm SFP Riflescope
What defines Primary Arms and their fantastic range of rifle scopes is the patented 'Advanced Combined Sighting System reticle' that is integrated into each of the models.
The SFP Riflescope is the latest addition to the Primary Arms line up. And like all its cousin models, it too comes with an instinctive sighting system, which makes it just perfect for amateur shooters.
Why Pick the SFP Riflescope?
As we have mentioned above, the most attractive aspect of the SFP Riflescope is how well it caters to the new shooter. The unique sighting system uses the latest in bullet drop compensation technology, and 'wind holds' to allow the user to track fast-moving objects across a wide range.
The automatic tracking is extremely fast from 0-300 yards and is almost as accurate at a distance of 300-500 yards. Any object beyond that may seem a bit blurred, but we believe that accuracy of 500 yards is more than enough for small game hunting or even plinking.
But perhaps the most critical feature of the Primary Arms SFP Riflescope is its efficiency in various light conditions.
Because of the unique 11 brightness settings, shooting under extremely low light conditions will not be an issue. And along with its waterproof feature, the SFP Riflescope is a scope that keeps you going even under unfavorable weather conditions.
Additionally, as the scope is built out of anodized aluminum, not only is it designed to be durable but at 15oz very light-weight as well. The scope even comes with batteries along with flip-up lens covers and a Primary Arms lifetime guarantee.
But what the SFP Riflescope has in features, it lacks in battery life. Using the sighting system drains the battery tremendously, and the scope soon loses power after a few hours.
Pros:
Unique sighting system makes it ideal for amateur users.

Brightness settings that allow shooting in low light conditions.

Light and durable design.

Comes with extra batteries, lens cover, and manufacturer guarantee.
Cons:
Battery life is somewhat disappointing.
---
If you are interested in scopes in different price ranges, check our guides on which are the best scopes under $300 and under $500.
---
3. Vortex Optics Razor HD Gen II 1-6×24 Second Focal Plane Riflescope
When it comes to long-range shooting, not many rifle scopes are able to compete with the efficiency and user convenience of the Vortex Optics Razor HD Gen II.
Designed with the more professional shooters and hunters in mind, the Razor HD Gen II comes with features that are solely designed to make one a better hunter. For militants and competitive shooters, this scope has been the number one choice for some time now.
Why can the Vortex Optics Razor HD Gen II be your choice of scope?
The Razor HD Gen II's design and build are what grants it much of its user convenience and versatility. The entire scope is a single piece 30mm tube that is crafted out of high-quality aircraft-grade aluminum.
This is what makes the scope so very durable and provide the user with amazing accuracy each time they pull the trigger.
The industrial grade build doesn't allow its functioning to be affected by extreme weather conditions. As the scope comes tightly sealed, it's completely waterproof, and the nitrogen purged tube and lenses make it fog resistant as well.
The BDC duplex reticle of the lens keeps the image sharp, clear and focused and will allow the user to contrast it with the target and have a brighter view even in low settings.
Additionally, the scope is even equipped with a true 1x magnification setting, which makes it absolutely ideal for tactical use. This setting allows the user to execute all the functions with both eyes open, which can be a lifesaver in a lot of military and competitive situations.
However, on the other hand, to maintain this durable, industrial build, the scope is made much heavier than its competitors. And this shortcoming coupled with the premium price tag means that this scope is only for the veterans.
Pros:
Industrial grade build makes the scope withstand rough use on a daily basis..

Purged with nitrogen to keep it waterproof and fog-resistant.

True 1x magnification settings will allow clearer images even for long-distance shooting.

BDC duplex reticle keeps the image sharp and clear even under low light settings.
Cons:
Heavier build, not advisable for new shooters.

Priced quite high
---
4. Monstrum Tactical 1-6×24 First Focal Plane (FFP) Rifle Scope
If you're looking for a budget-friendly scope that will not put a hole through your savings, then the Monstrum Tactical 1-6×24 First Focal Plane can indeed be your pick of the day.
But even if it's light on the pocket, the scope is in no way light on features. Monstrum doesn't compromise on quality when it comes to their scopes, and the Tactical 1-6×24 First Focal Plane is indeed one of the best scopes in its class.
What makes the Tactical 1-6×24 First Focal Plane a viable choice?
Apart from its pocket-friendly price, the Tactical 1-6×24 First Focal Plane comes with a fantastic 24mm objective lens. This can provide you with an image which is not just brighter, but clearer as well, which is quite surprising for a scope of that price range to achieve.
And what makes the scope convenient for users is the 4-4.5 inches eye relief, that keeps the view focused and the target in range even if they are moving about in the field of view.
Unlike most of its competitors, the Tactical 1-6×24 First Focal Plane comes with customizable brightness settings. Not many scopes at that price will be able to offer reticle illumination; however, the Monstrum has a dial controlled illumination feature, which allows shooting in low light settings.
The scope is very light-weight as well, and made with durability and rough use in mind. It is shock resistant to continuous gun recoil while at the same time being resistant to water and fog. This allows the scope to be versatile enough to be used under a variety of weather conditions.
The scope also comes with 'medium scope rings, a sunshade, lens covers, lint-free cleaning cloth, spare battery, and a carrying bag.'
However, even with all that toughness and durability, the scope features themselves are not long lasting. And we have found that there is a significant drop in scope and image quality after prolonged use.
Pros:
4-4.5 inches of eye relief which can help you chase any moving target.

A budget-friendly scope that doesn't compromise on feature or quality.

Lightweight yet durable design.

Comes with radial illumination with customizable brightness settings.
Cons:
Scope quality can drop over time.
---
Frequently Asked Questions
What range is a 1×6 scope Good For?
It is suitable for shooting at near and medium range distances. It's accurate and precise out to a distance of at least 300 yards. This scope is also functionally designed for its first focus plane reticle, which allows for easy reading of details regardless of magnification.
How far is a 6x scope?
A scope set at 6x will make a deer standing at 200 yards (600 feet) look like it's just a bit more than 30 yards away (100 feet to be exact). It shouldn't be difficult to aim at an animal that appears as though it's at 30 yards—most of the time.
Is 6x too much for hunting?
In hunting situations, 6x will be too much long before it will be too little. 6x is about perfect for stand hunting. If it is what you like, go with it. Of course, with all hunting, you should choose what is most comfortable and easiest for you.
What is eye relief on a scope?
The distance between the outer surface of the eyepiece lens and the region where the exit pupil is created is known as eye relief (eyepoint). You can see the entire field of vision without vignetting when looking through binoculars from the eyepoint.
Why do I see black in my scope?
When the "primary image" of an object is produced in front of or behind the scope's reticle (crosshair), parallax occurs. When you move your eye away from the scope, parallax occurs, which shifts the image in proportion to the crosshair, causing your aim to be off.
How far back should a 1-6x scope be mounted?
Three to four inches is a good starting point. On each new scope, you must focus the eyepiece (ocular lens) and hence the reticle. To see the reticle clearly, point the scope at a flat surface a few yards away.
What is scope shadow?
Any side of your field of view will have a shadow from the scope shadow. A full field of view is when the ocular lens has no scope shadow or when the scope shadow is uniform all the way around the ocular lens.
Are 1-6x scopes accurate?
The fact that 1-6x scopes are extremely accurate makes them ideal for target shooting. The user can use this scope to precisely aim at the target. It features a 1x magnification feature that makes it simple to aim items from a vast distance to a short distance. Scopes also have a lot of eye relief.
What is the difference between 1-6x and 1-8x scopes?
The size difference is the most noticeable; the 1-6x is 10.5 inches long, while the 1-8x is 10 inches long. As a result, 1-8x scopes are lighter and easier to transport.
What is the difference between a 1-6x scope and a red dot sight?
You'll enjoy eye relief and better vision with a 1- 6x scope. You can achieve the most accurate hits if you combine it with the right reticle. The red dot, on the other hand, has merely a red dot to aim at the target, as the name implies. You won't have any eye relief, so you'll have to use it like a binocular. Furthermore, a red dot is frequently thought to be erroneous.
---
Final Thoughts.
When it comes to rifle shooting, you can never go wrong with a scope that can guarantee you both precision and accuracy. And it's the 1-6x's reliability that makes it so very popular  
But picking the right 1-6x scope that can fit you the best is difficult, however, we hope that our guide today was able to help you with your decision.
Till next time!
You can also check which are the best scope for M4 carbine, Mosin Nagant and rimfire rifles.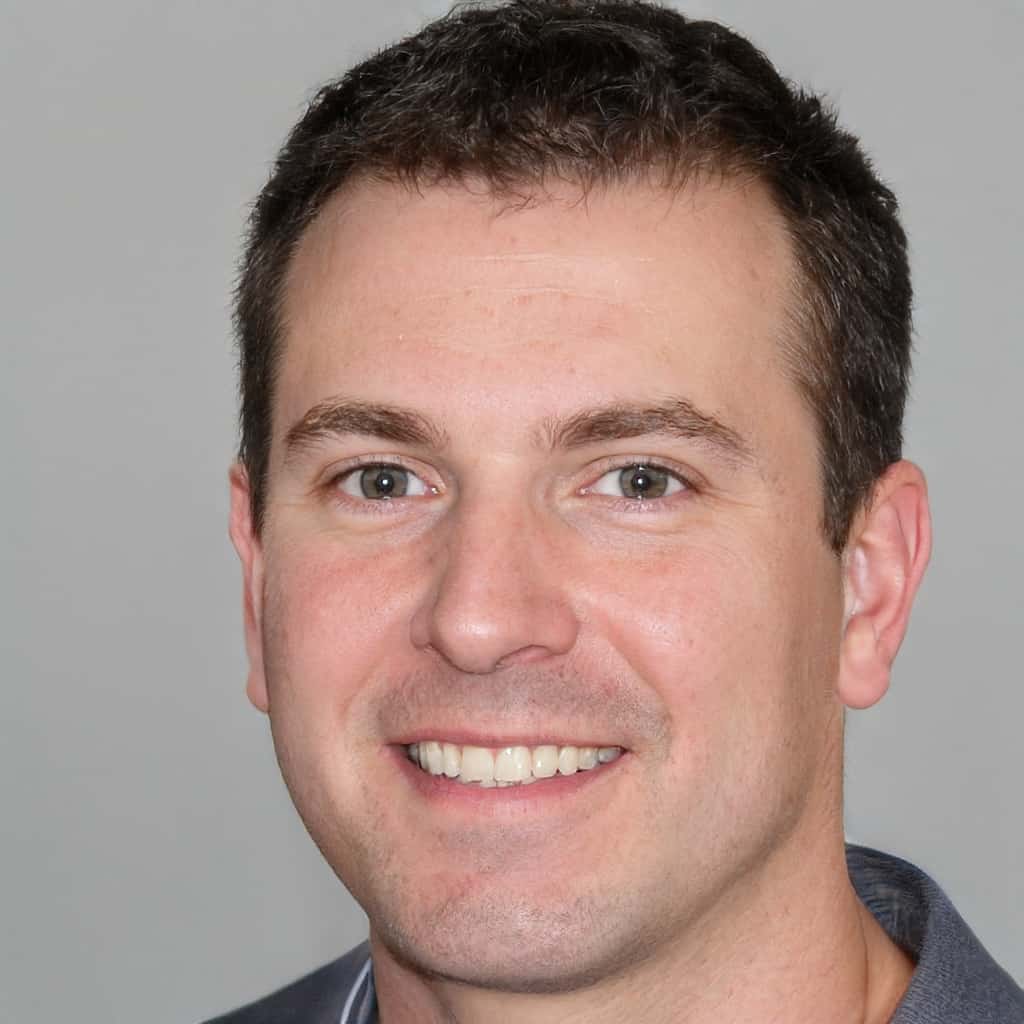 Mike Fellon was born and raised in Dallas, Texas. He inherited his hunting passions after his father John – he was fascinated by his stories, hearing how much attention, focus, dedication and patience he invested in shooting every animal. When he was old enough, his father first allowed him to shoot some cans and bottles with his shotgun, and then took him hunting – it was love at first sight. Mike has never stopped pursuing his hobby ever since.