Rifle scopes that balance budget and quality can be hard to find, but this guide will change that for you! Below, you'll find the best rifle scopes under $300, suitable for a wide variety of needs or concerns. We'll also help you determine which scope is right for you with our buying guide. Let's start there.
---
What to Look for in a Rifle Scope Under $300
Rifle scopes under $300 can vary drastically in terms of their material construction, focal plane position, or their magnification settings. Keep all of these factors and more in mind and you'll be sure to pick the best scope for your needs on your first try.
Reticle Improvements
Arguably the most important element of any scope is its reticle. While all of our scopes beneath $300 will have excellent reticles of one kind or another, you should investigate what each reticle excels at or how it is designed.
As an example, some of the scopes we chose feature BDC, or bullet drop compensation, reticles. These reticles feature special holdover points or hash marks on the bottom of the reticle. These help you estimate how much bullet drop will affect the ultimate accuracy of your shot based on your zeroed setting.
Basically, they help you be more accurate at a distance by letting you target distant animals or points while automatically compensating for how far the bullet will drop due to gravity. Plus, a BDC reticle's holdover points are easy to see through, so they don't compromise your accuracy as much as some other reticles' points.
Other reticles will have additional improvements, such as the ability to glow brightly, making them easier to see during the brightest parts of the day or the dark of night. Some of the best scopes under $300 feature special illumination controls to let you adjust how bright the reticle is at any given moment. Some of these reticles may even have different colors, such as red or green, for you to switch between.
Ultimately, the accuracy and efficacy of your scope's reticle will likely determine your overall success. Consider the type of reticle offered by each of the scopes below carefully and you'll have a better chance of picking the perfect reticle for your needs. Each of the scopes from our list of the best under $300 has something to make its reticle special.
---
Check our guides in other price ranges:
---
First or Second Focal Plane?
The best scopes under $300 can also vary based on their reticle positioning. Reticles on the first focal plane will change size slightly as you switch between magnification settings. These settings will cause the reticle to become smaller (if you zoom out) or larger (if you zoom in).
However, while the reticle itself will change in size, the holdover estimation points, useful for adjusting for windage or elevation, will remain accurate relative to the distance of your target. Naturally, this makes it much easier to hit targets if they move frequently or are running away. This type of reticle is often slightly more difficult for beginners to become proficient with, however.
Reticles on the second focal plane won't move no matter where you shift the magnification setting. This makes them easier to use in general, but it does mean that you have to estimate the real windage or elevation adjustments needed from your holdover points since these are only truly accurate for one magnification level on the scope.
Overall, marksmen can prefer either type of reticle based on their experience level or just their comfort. It's up to you which type of reticle is preferred for your scope, which is why we offered scopes of both varieties on our list of the best.
---
Magnification Levels
You'll also want to pay attention to the advertised magnification settings available for each scope under $300. Some scopes are better for general hunting situations and have maximum magnification settings of about 12x-15x or so. Others will be better suited for long-distance hunting of inmoving animals or target practice and have maximum magnification settings closer to 20x.
Again, there's no perfect answer for every rifle user. Consider what you'll probably be using the scope for and pick your magnification settings based on that answer. Below, you'll find excellent examples of rifle scopes with magnification settings for each hunting range.
Generally speaking, scopes that offer magnification at 10x or greater are versatile and can hunt at ranges of 1000 yards or more, but are best for hunting within the 300-500 yard range. Scopes with lower magnification levels will be better suited to hunting within the 200 to 400-yard range, especially if the target is moving.
---
Eye Relief
Finally, keep in mind the available eye relief for each scope under $300. Eye relief is best understood as the distance at which your eye can see the full viewing angle of the scope. Basically, it's the farthest you can rest your eye before you can't see everything provided by the lens.
Scopes with longer eye relief let you rest your eye farther from the physical scope's edge. Why does this matter? Well, if you're using a rifle that features kick a good kick of recoil with each shot, you'll want a scope that has more eye relief (typically measured in inches), since there will be more space between your eye and the scope each time the rifle goes off.
This prevents painful accidents where the scope bucks into your eye, potentially causing a serious bruise or another injury. On the flip side, you don't need too much eye relief if you plan to use a rifle that doesn't have lots of recoil. Ultimately, the best eye relief value for your rifle scope is up to you, so we provided scopes with variable eye relief levels below.
---
The 5 Best Rifle Scopes Under $300
---
1. Vortex Optics Crossfire II 6-18x SFP Riflescope
Check Price on Amazon
Check Price on OpticsPlanet

The Vortex Crossfire rifle scope line is known for its quality and innovation, and this model shows both aspects in spades. It has magnification settings between 6x and 18x, allowing it plenty of versatility for both closer range for far range shooting. It also features an ultra-forgiving eye box and lots of eye relief.
Furthermore, this scope has an adjustable objective to focus your image, plus a parallax removal knob. Thanks to these features and the multicoated and anti-reflective lenses, it's a fantastic scope that is well worth the affordable asking price.
BDC Reticle
The BDC reticle included with this scope makes it a quality choice, especially for hitting more distant targets. Being able to accurately estimate how bullet drop will affect the final endpoint of your shot can make the difference when it comes to hitting or missing a smaller animal at the upper end of the available zoom levels.
Pros:
Fantastic eye relief in general

BDC reticle is effective

Scope as a whole is durable

Lens is antireflective

Parallax adjuster is snappy
Cons:
Side image quality gets messy at lower zoom levels
The Final Verdict
Overall, this Crossfire II variant is just as worthy of your attention as any other Crossfire II scope. This model's focus on versatility and being able to snappily focus on your target makes it an ideal choice for regular hunters, but its 18x zoom and its BDC reticle makes it one of the best long-range scopes under $300, as well.
---
2.

Primary Arms SLX 1-6x24mm SFP Rifle Scope
Primary Arms definitely makes a mark on the scope market with this excellent piece. It features magnification settings between 1x and 6x, making it an ideal short-range scope for moving targets within 500 yards or so. The lenses are multicoated to improve their light transmission and durability over time.
In fact, the scope as a whole is quite durable, featuring waterproof construction and fog-resistance integrated into its body. There's also a lifetime warranty for manufacturer defects or normal wear and tear.
ACSS Reticle
The scope's specially designed reticle rests on the second focal plane and features a chevron-style center. This "infinitely small" aiming point is perfect for keeping your targeting consistent throughout all of its magnification settings.
Even better, bullet drop compensation holdover points are integrated into the reticle's design. The reticle is illuminated, too, to make it easier to hit your targets in low light conditions. It's an all-in-one reticle that's perfect for any situation.
Pros:
The specialized reticle is fantastic

Very durable overall

The warranty lasts for a lifetime

Reticle is illuminated
Cons:
Battery for reticle illumination doesn't last too long
The Final Verdict
Overall, this rifle scope is a high-quality and long-lasting piece of equipment that is ideal for heavy use in short-range engagements. Its reticle is second to none and is easily among the most effective and innovative we've ever seen.
---
3.

Mueller Target Rifle Scope, Black, 8-32 x 44mm

Check Price on Amazon
Check Price on OpticsPlanet

Want a scope that's affordable but high-quality at the same time? Check out this Mueller scope, which is designed for magnification settings between 8-32x and which features a 44 mm objective lens. Fortunately, its eye relief is quite generous (about 4 inches) when set to maximum magnification power, so there's little risk of the scope hurting your eye even when combining the optic with a high-powered rifle.
But it's a great optic for other reasons as well. For instance, it features a fast-focus eyepiece to allow for rapid target acquisition: a key concern for varmint or small game hunters. Furthermore, it includes a mil-dot reticle that's perfect for estimating windage and elevation and hitting targets at greater distances.
Top Tier Turrets
But the most excellent feature in this scope of all is its high-quality windage and elevation adjustment turrets. These turrets offer tactile and audible feedback whenever you make an adjustment, allowing you to compensate for these variables without removing your eye from your target. You can even adjust for parallax using a dedicated dial opposite the elevation dial.
The turrets also have an external locking mechanism so you won't accidentally adjust their values as you shift from position to position.
Pros:
Good turrets construction and design, featuring locking mechanisms

Has excellent lenses for superior light transmission

Made with a fast-focus eyepiece
Cons:
A little heavier than average at 1.63 pounds

Not the most durable scope on the market
The Final Verdict
All in all, the Mueller Target Rifle Scope is a great piece of equipment if you want a reasonably effective scope for a great price, as it's well under $300.
---
4.

Vortex Optics Crossfire II 3-9×50 SFP
Check Price on Amazon
Check Price on OpticsPlanet

This is another Crossfire II rifle scope from Vortex, although it features a few different design choices to separate it from our previous pick. It features magnification settings between 3x and 9x, plus a fast-focus eyepiece to allow for quick target acquisition and reticle focusing. The eye box is generally very generous with its eye relief, as well.
This scope also comes with anti-reflective and multicoated lenses to provide excellent sight pictures throughout the hunt. The finger-adjustable turrets can be reset to zero in seconds and are comfortably mounted atop a durable body made from aircraft-grade aluminum. Everything is waterproof and fog proof, to boot.
V-Brite Reticle
This scope implements a specialized reticle with battery-powered electronics. This illuminates the center dot to keep your shots are accurate and crisp even in very low light conditions. There's a little space between the dot and the four crosshairs, making it easier to sight in to smaller targets and still land your shot, as well.
Pros:
V-Brite reticle improves accuracy in low light

Scope is perfect for inclement weather

Reset turrets are easy to adjust

Lenses provide good sight pictures
Cons:
Some blur at 9x magnification

Highest light setting can mess with accuracy
The Final Verdict
Overall, this Crossfire II variant more than earns its recommendation thanks to its durability and ease of use in various difficult situations. Whether it's inclement weather or low light, this scope can still help you land your shots. Hunters tracking prey in suboptimal conditions will find a surefire partner here.
---
5.

Monstrum G2 6-24×50 FFP Rifle Scope
Check Price on Amazon
Check Price on OpticsPlanet

Monstrum isn't as well-known as other scope manufacturers on our list, but this particular piece certainly warrants your attention. It features magnification settings between 6x and 24x, plus a 50 mm objective lens with generous eye relief between 4 and 4.5 inches depending on the setting used. As a result, it's a great choice for rifles with a high amount of recoil.
This scope furthermore has easy to adjust windage, elevation, and parallax knobs. It also features a set of Picatinny scope rings, a sunshade, some lens covers, a cleaning cloth, and a drawstring carrying bag.
Rangefinder Reticle
This scope is equipped with a first focal plane rangefinder reticle. It provides a wealth of information that can let you accurately land your shots at a distance no matter what magnification setting you are currently using. It's a fantastic reticle for distance hunters or trackers who don't want to use a separate rangefinder tool. As a bonus, the reticle can be illuminated in both red and green in multiple brightness settings.
Pros:
Rangefinder reticle is very useful

Reticle can be illuminated in low light conditions

Comes with lots of accessories

Very generous eye relief no matter the zoom level
Cons:
Scope can fog up under certain conditions

Light transmission could be better
The Final Verdict
Altogether, this scope is a perfect choice for hunters that like together all the information they can before taking a shot. It doubles as a great targeting tool and survival tool in one thanks to its rangefinding capabilities. We also appreciate the included accessories, which boost its overall value.
---
Frequently Asked Questions
Which rifle scope reticle should I choose? 
Rifle scopes these days come with a lot of reticles. If you are confused about them, then we will suggest you go for the plain reticle for hunting purposes. For long-range or tactical shooting, go for the mil-dot reticle.
What scope do I need for 300 yards?
The Barska 1-4×28 IR Hunting Scope is generally seen as the best rifle scope for shooting in 300 yards range. It is a specially developed riflescope for short and mid-range shooting.
What does BDC mean in rifle scopes?
Bullet Drop Compensation (BDC) is an acronym for Bullet Drop Compensation. It's a unique reticle that was previously only found on the Nikon reticle. Other manufacturers, however, are increasingly included these customized reticles in their scopes.
Is a rifle scope under $300 still good?
Yes! When comparing scopes priced under $300 to those priced higher, you shouldn't expect anything less. Many brands can now create high-quality scopes for a fraction of the price. This is a huge benefit for our budget-conscious hunters and shooters.
You may expect high definition photos from the best scopes under $300 if they have a superior optical system and optimal light transmission qualities. You may also anticipate high-quality scratch-resistant and anti-glare glasses.
With your $300, you can get a scope with decent magnification power that can be used for both long-range and short-range shooting. You can also acquire one with a fine reticle, which provides exact aiming points for the best accuracy while aiming and shooting at a target. Windage and elevation turrets that are easily adjustable and allow for frequent and precise changes are also expected.
What magnification do I need for 500 yards?
5x magnification is the best magnification level for hitting a target at roughly 500 yards. Some argue that a level of 10x would be even better.
When will I need the parallax adjustment?
When you're planning to use the rifle scope for long-range tactical shooting, you'll need to adjust the parallax. In this case, parallax adjustment ensures that the shot is perfect by removing the parallax mistake.
How much should I spend on a scope?
The conventional guideline is that you should spend at least half of what you would on a gun on a scope. Yet, as we've seen, there are a plethora of excellent scopes around $300.
What should be the perfect objective lens size?
Ideally, your objective lens should be 50mm. This offers improved quality of images in lower light conditions.
What scope do I need for 200 yards?
For shooting targets at 200 yards, a good magnification range is 3x to 7x.
How far should your eye be far away from the scope?
When it comes to rifle scopes, eye relief should ideally be at least three inches, with a little bit of leeway. From one scope to the next, the eye relief will differ. The higher the eye relief on a scope, the more recoil your rifle creates.
---
Concluding our Best Scopes Under $500 Guide
All in all, each of these scopes is phenomenal in its own right, but one might be your favorite. Is it our choice for the best long-range scope under $300, the Vortex Optics Crossfire II 6-18x SFP Riflescope? Or is the Primary Arms SLX SFP Rifle Scope with its specialized ACSS reticle? Whatever you decide, thanks for reading and good hunting!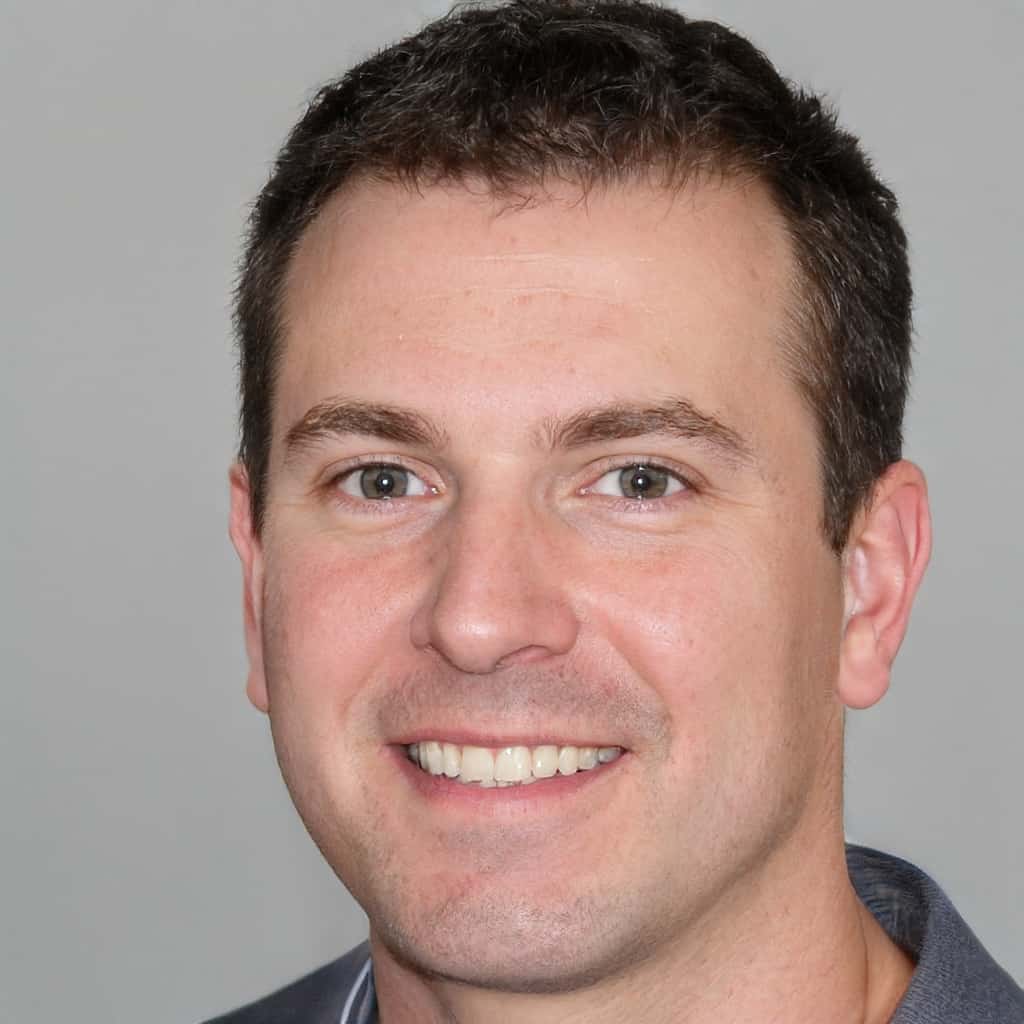 Mike Fellon was born and raised in Dallas, Texas. He inherited his hunting passions after his father John – he was fascinated by his stories, hearing how much attention, focus, dedication and patience he invested in shooting every animal. When he was old enough, his father first allowed him to shoot some cans and bottles with his shotgun, and then took him hunting – it was love at first sight. Mike has never stopped pursuing his hobby ever since.