Looking for a great scope for your rifle is difficult enough, but if you prefer the first focal plane for its versatility and accuracy between magnifications, you also have to filter out all the second focal plane scopes you won't be considering. All that research can take tons of your time.
This guide is your solution. Below, you'll find the best first focal plane scopes on the market, so you don't have to sift through SFP scopes and waste time. We'll also provide a bit of advice to help you locate a perfect FFP scope by examining its other attributes. Let's begin.
What is the Difference Between First Focal Plane and Second Focal Plane Scopes?
There's a lot of misinformation these days about the real benefits or differences between both types of scopes. Let's dispel those myths now.
First focal plane scopes have reticles on the first focal plane, which lies toward the front of the scope. Similarly, second focal plane scopes also have reticles that rest toward the back of the scope. Thus, their names refer to the reticle placement rather than other aspects of the scopes themselves.
What difference does the reticle placement make? It's a bit complicated on the technical side, but in a nutshell, first focal plane reticles change size when you change your magnification setting while second focal plane reticles do not.
When you zoom in, first focal plane reticles will become larger over time and will become smaller as you zoom out. This ability keeps their estimation holdover points for windage and elevation accurate no matter what level of magnification you are currently looking through. As a result, first focal plane scopes are great for making difficult shots with multiple things to consider before you pull the trigger. Many people find the reticle's size-changing to be a bit tricky to get used to or utilize effectively.
While FFP reticles can be useful, others prefer second focal plane reticles because those reticles don't change sizes as you swap between zoom levels. These reticles' holdover points are only truly accurate at a single level of magnification determined upon the SFP scope's construction, but the reticles are less distracting for some.
---
Why Should You Use a First Focal Plane Scope?
So if first focal plane scopes can be tricky to use, why does anyone bother to use them?
An FPR reticle's ability to stay in the same perspective relative to your target makes it easier to land distant shots and take advantage of the windage and elevation holdover points. In a way, FFP reticles are better if you have to land difficult shots that have a lot of confounding factors or variables that can make your accuracy suffer.
This is opposed to an SFP reticle's all-use accuracy, which is fine for hunters that don't swap drastically between different magnification levels and prefer a reticle that is easy to see at all times.
Basically, FFP reticles are great if you swap between different zoom settings frequently and go from high to low power magnification all the time to hit targets at variable distances.
---
What Ranges are FFP Scopes Good for?
One of the major benefits of a first focal plane scope is that it is effective at virtually any range. Because its reticle is designed to adapt to the scope's current zoom level, it can be used at ranges from 100 yards all the way up to 1000 yards and still provide you with excellent accuracy assistance.
There isn't a single ideal range for FFP scopes, so we collected a great group of first focal plane scopes with variable magnification settings. These will be ideal for hunting or target practice across a wide variety of effective ranges, allowing you to select a perfect scope for your weapon or hunting trips.
---
What Else Should You Consider in an FFP Scope?
The best first focal plane scopes will have several features that accommodate their reticles' capabilities. One of the best improvements is reticle illumination, which makes first focal plane reticles easier to see at their smallest settings when they are at low power.
Other advantages include increased durability. Durable scopes will last you for a lot longer and be able to accompany you into difficult hunting conditions and inclement weather without their performance suffering. As an example, many of the scopes we provided you with below have waterproof or fog proof constructions. These additions make the scopes hardier than average, keeping them functioning even if you drop them.
By the same token, some of the best first focal plane scopes have special lens coatings that can protect the lenses from receiving damage from scratches or dust and debris from your environment. Other special coatings can increase light transmission and provide you with a brighter or higher contrast sight picture.
Many of the scopes we have for you below have these improvements or other ones, so they're excellent examples of top-tier first focal plane rifle scopes.
---
The 7 Best First Focal Plane Scopes
---
1. Primary Arms SLX 4-14x44mm FFP Rifle Scope
Good first focal plane rifle scopes should take advantage of the versatility that such a reticle offers. This Primary Arms scope does just that, offering magnification settings between 4x and 14x. This affords you plenty of versatility on your next hunting expedition or target practice session.
It also features a fast-focus eyepiece that allows you to quickly orient yourself to your target, even if they are moving rapidly. A waterproof and fog resistance casing improves the scope even further, in addition to its durable construction that grants considerable damage resistance to shock damage.
Excellent Turrets
This scope has some of the best windage and elevation adjustment turrets on the market. They are tactile and audible and are easy to use while you are citing through the scope itself. Even better, the scope comes with a side adjustable parallax knob to make your long-range sharpshooting even more accurate. 
Pros:
Windage and elevation turrets are precise

Has a side-mounted parallax turret 

Has great reticle

Made with durable and waterproof materials
Cons:
Turrets might require custom alignment initially
The Final Verdict
This versatile and effective scope is a fantastic choice for marksmen that prefer reticles on the first focal plane. It has plenty of magnification settings to take advantage of the reticle's versatility, plus a parallax adjustment knob that can make long-distance hunting even more reliable. The tactile windage and elevation turrets are a nice bonus.
---
2.

Burris Xtreme Tactical XTR II 4-20x50mm Precision Rifle Scope

Check Price on Amazon
Check Price on OpticsPlanet
Few first focal plane scopes come close to the quality and sheer value of this Extreme Tactical XTR II scope from Burris. There's almost too much to like, starting with the high-grade optical glass that comprises the objective lens.
This glass is fitted into the scope to provide phenomenal brightness and clarity. More importantly, the internal assemblies of the scope are hand-fitted and precision-gauged to ensure consistent performance even when you combine the scope with high recoil weapons.
To make things even better, the scope comes with an illuminated reticle you can utilize to boost your accuracy in lowlight environments. Combine that with a versatile 5x zoom system and 4-20x magnification, and you'll enjoy a rapid response, agile scope that takes full advantage of the first focal plane reticle design.
Excellent Turrets
You can't make the most of a long-distance scope like this one without top-tier turrets. Fortunately, it has excellent zero-click stop adjustment knobs you can use to compensate for windage, elevation, and parallax. As a bonus, each of these can easily zero back to the original setting without having to count clicks. This user convenience can't be understated.
Pros:
Comes with an illuminated reticle

Has lockable and zero-reset windage and elevation adjustment turrets

Features high-quality glass and body designs

Features well-made interior components that can withstand significant recoil
Cons:
A little more expensive than average

34mm tube may be a bit long for some
The Final Verdict
This expensive scope has a lot of value to offer and it's a great choice for first focal plane enthusiasts who want something suitable for snipers and other long-range rifles. It's a superior choice for hunting engagements and for hitting difficult shots from a distance.
You can also check our review of SWFA SS 10×42.
---
3. Vortex Optics Razor 4.5-27x56mm HD Gen II FFP Riflescope
Check Price on Amazon
Check Price on OpticsPlanet
Vortex Optics brings us another high-quality rifle scope with the Razor HD Gen II. it features magnification settings between 4.5x, perfect for most hunting scenarios, and a whopping 27x. This is perfect for hitting distant targets that are staying still or dominating target shooting competitions. Your first focal plane reticle will work perfectly alongside any of these settings.
It's a glass-etched reticle with 11 different illumination settings, allowing you to make the most of the reticle's accuracy during low light conditions. This scope also incorporates multicoated lenses with XR anti-reflective material which improves light transmission and reduces image distortion. Overall, it provides one of the best sight pictures on the market.
L-TEC Turret System
This scope's windage, elevation, and parallax turrets all feature locking mechanisms that can prevent accidental adjustments when the scope is jostled. They also shift smoothly, offering superb performance and consistent adjustments without you having to remove your eye from the scope.
Pros:
Features excellent adjustment turrets

The reticle has 11 illumination settings

Lenses are multicoated

Waterproof and fog proof
Cons:
Turrets don't click

Illumination controls and parallax on same knob
The Final Verdict
This is an easy to use first focal plane scope with phenomenal value for money. Its lenses and sight picture are among the best on the market and its turret system is one of the most user-friendly and satisfying you can find. All in all, it's a great choice for FFP reticle fans or hunters who shoot across varying engagement ranges.
---
4.

Athlon Optics, Argos BTR, 6-24x50mm First Focal Plane (FFP)
Check Price on Amazon
Check Price on OpticsPlanet
Athlon Optics is well known for the quality of its scopes, and for good reason. Their Argos BTR riflescope offers magnification ranges between 6x and 24x, a perfect range for use with a first focal plane reticle. The lenses are also fully multicoated to improve their light transmission and increase color contrast, which can be essential if you are hunting animals that blend in with their backgrounds.
The scope as a whole is made of aircraft-grade aluminum that can provide you with superior mechanical integrity. As a result, it's an excellent first focal plane scope that can be combined with high recoil weaponry without losing its functionality or messing with your accuracy.
Reticle Design
This superior reticle is etched directly onto the glass to provide it with shock resistance from recoil. It's also an illuminated reticle that can provide excellent visibility during any time of day, although around noon its power is somewhat lessened. Still, it's a fantastic reticle for all of the above magnification settings, especially since it's an FFP type.
Pros:
Features a glass etched reticle

Reticle can be illuminated

Made to work in any weather

Has parallax turret

Lens is multicoated
Cons:
Illumination isn't the best during daylight
The Final Verdict
This versatile scope is quite durable and has a reticle to match the strength of its body. As such, it's one of the best first focal plane scopes for heavy-duty rifles or for weaponry that delivers lots of recoil with each shot. Hunters that use larger cartridges will find a lot to like with this scope.
This scope also features in our scopes under $500 and 6.5 Creedmoor guides.
---
5. Vortex Optics Viper PST Gen II 5-25x50mm FFP Riflescope
Check Price on Amazon
Check Price on OpticsPlanet
Vortex makes our list of the best first focal plane scopes once again with the Viper PST Gen II. It features magnification settings between 5x and 25x, offering excellent versatility to match the functionality of a first focal plane reticle. The reticle is also capable of being illuminated between 10 intensity levels for added customization.
This scope is even more exceptional thanks to its laser-etched turrets that can adjust windage or elevation. A parallax turret is also included, and each turret can be set to zero after sighting into the scope. The rest of the scope is made from aircraft-grade aluminum and works even in watery or foggy conditions.
Quality Lenses
This scope's lenses are second to none. They are fully multicoated and offer increased light transmission thanks to the XR coatings, boosting color contrast and image clarity. Armortek coatings are also included, which protect the lenses from scratch damage and from accruing excessive oil or debris over time.
Pros:
Has excellent adjustment turrets

Works in any weather

Lenses are phenomenal

Reticle can be illuminated

Turret position can be easily tracked
Cons:
Illumination dial doesn't click
The Final Verdict
This durable rifle scope is a fantastic choice for hunters that spend lots of time in inclement weather or dirty environments. Its excellent lenses will collect light and remain functioning even on harsher expeditions and the magnification settings offered perfectly complement the purpose of an FFP reticle.
---
6.

Monstrum G2 1-4×24 First Focal Plane Scope with Illuminated BDC Reticle
Check Price on Amazon
Check Price on OpticsPlanet
Monstrum makes our list with their G2 model. This first focal plane rifle scope offers lots of eye relief at 4 to 4.5 inches depending on the magnification setting chosen, which goes between 1x and 4x. This scope offers lower power magnification settings compared to many other FFP scopes, but it's still a great choice for classic hunters who just prefer the versatility offered by this reticle type.
The scope is made from aircraft-grade aluminum and is sealed to prevent water or fog damage. Its value for money is even higher than you might think, even with its low asking price, since it comes with a detachable honeycomb filter sunshade, some lens covers, Picatinny scope rings for mounting, a drawstring carrying bag, a cleaning cloth, and a battery for the illuminated reticle.
Illuminated Reticle
This scope's reticle can be illuminated in either red or green and between multiple brightness intensities. This is perfect for using the scope during nighttime or low light conditions. The reticle also features rangefinder information which remains constant regardless of magnification. It's an excellent choice for gathering information when light is at a premium. To make things even better, the reticle is a BDC type that offers bullet drop compensation holdover points for your benefit.
Pros:
Comes with accessories

The reticle can be illuminated

Made with durable materials

Reticle is BDC

Good eye relief
Cons:
Illumination knob is a bit stiff
The Final Verdict
This superior rifle scope is an excellent choice for close-range FFP enthusiasts. It has one of the best reticles on the market and a solid construction that will last for years to come. The included accessories and mounting rings are a solid bonus, too.
---
7.

Vortex Optics Diamondback 4-16×44 First Focal Plane
Check Price on Amazon
Check Price on OpticsPlanet
Our last scope goes to Vortex with a model from its Diamondback line. This first focal plane rifle scope has magnification settings between 4x and 16x, perfect for use with this kind of reticle. It also makes use of extra-low dispersion glass and multicoated lenses; these provide a much better sight picture than many other scopes on the market.
The rest of the scope is constructed from a single piece of aircraft-grade aluminum that offers shockproof performance. It's also waterproof and can work in foggy conditions, as well. All in all, it's an incredibly durable piece of equipment. 
Precision-Glide Erector System
Taking advantage of the FFP reticle by switching magnification settings on the fly has never been easier. The precision glide erector system of this scope ensures that each time you switch zoom levels will be smooth, repeatable, and accurate. Magnification switching on this scope feels excellent and lets you take advantage of the versatility of an FFP reticle like few other scopes.
Pros:
Magnification changing is smooth

Built to work in any weather

Turrets are tactile and smooth

Includes parallax knob

Lenses are multicoated
Cons:
Sight picture quite dark during low light conditions
The Final Verdict
This smooth and effective scope makes good use of its first focal plane reticle. The precision glide erector system is a phenomenal design innovation that we'd like to see copied on other scopes on the market. The other aspects, such as its turrets or multicoated lenses, make the scope a great choice for any hunter.
---
Frequently Asked Questions
What are the advantages of a first focal plane scope?
The size of a reticle in the first-focal plane (FFP) does not alter in relation to the scope's vision. As a result, the reticle's reference markers for windage and elevation will function regardless of the scope's power setting.
Second-focal plane (SFP) reticles, on the other hand, are static. With an SFP scope, the reticle does not expand or contract in respect to the target when you zoom in and out. As a result, any reticle holdover and windage markers will only work at a single magnification setting (typically the highest), severely limiting the scope's utility.
Which power setting is best?
Precision rifle scope magnification ranges cover a lot of ground. They usually reach a nadir at 4X. Magnification values of 35X or higher are found at the top of the scale. For long-range work, a 5-30X scope is suitable.
You don't need to turn up the magnification all the way when shooting out to a mile (1,760 yards). Maintaining a more moderate scope setting (say, 15X to 20X) achieves a decent balance. This results in a bigger field of view, a larger exit pupil, and a little more forgiving eye box, all of which improve with lower magnification. At the same time, the reticle will be simple enough to understand that you will be able to make quick adjustments to your grips while shooting.
Does a FFP scope have downsides?
The reticle on FFP scopes might be difficult to see and utilize at low power settings, according to one critique. With some reticles, this is certainly the case. Scope makers have attempted to solve this in a couple of ways. One way is to make the crosshairs thicker outside of the center area. At lower power levels, that larger line is easy to pick up, which is especially useful in low light.
Illuminating the reticle is another option. This adds weight and cost to an optic, yet it can save a shot in certain situations. Between each level of illumination, the best illumination systems have a "off" setting. This allows the shooter to instantly turn off the illumination, regardless of the illumination level.
FFP reticles are measured in milliradians (mils) or minute-of-angle (min-of-angle) (MOA). It is up to the shooter to decide which system to utilize. In the following article, we'll go over the basics of mil and MOA reticles.
Should you max it out?
When shooting from an awkward position, one issue that can develop is that your eye may not be centered in the scope. If your eye is off-kilter and you haven't corrected the parallax focus, the reticle on the target can change and cause a miss.
The best technique to concentrate the parallax is to set the scope to the greatest magnification setting and then focus until the target is sharp. Then, before taking the photo, reduce the power level.
The shooter focuses the reticle and target at the same distance by adjusting the parallax—also known as taking the parallax out of the sight. You should be able to wiggle your head about and the crosshairs should stay in the same location on the target after adjusting the parallax.
---
Concluding our Best FFP Scopes Guide
All in all, each of these FFP scopes is a terrific pick in its own right. You'll have great success with any of them, but the right one for you depends on your preferences, budget, and desired magnification settings. Hopefully one of our choices matches perfectly with your needs. Thanks for reading!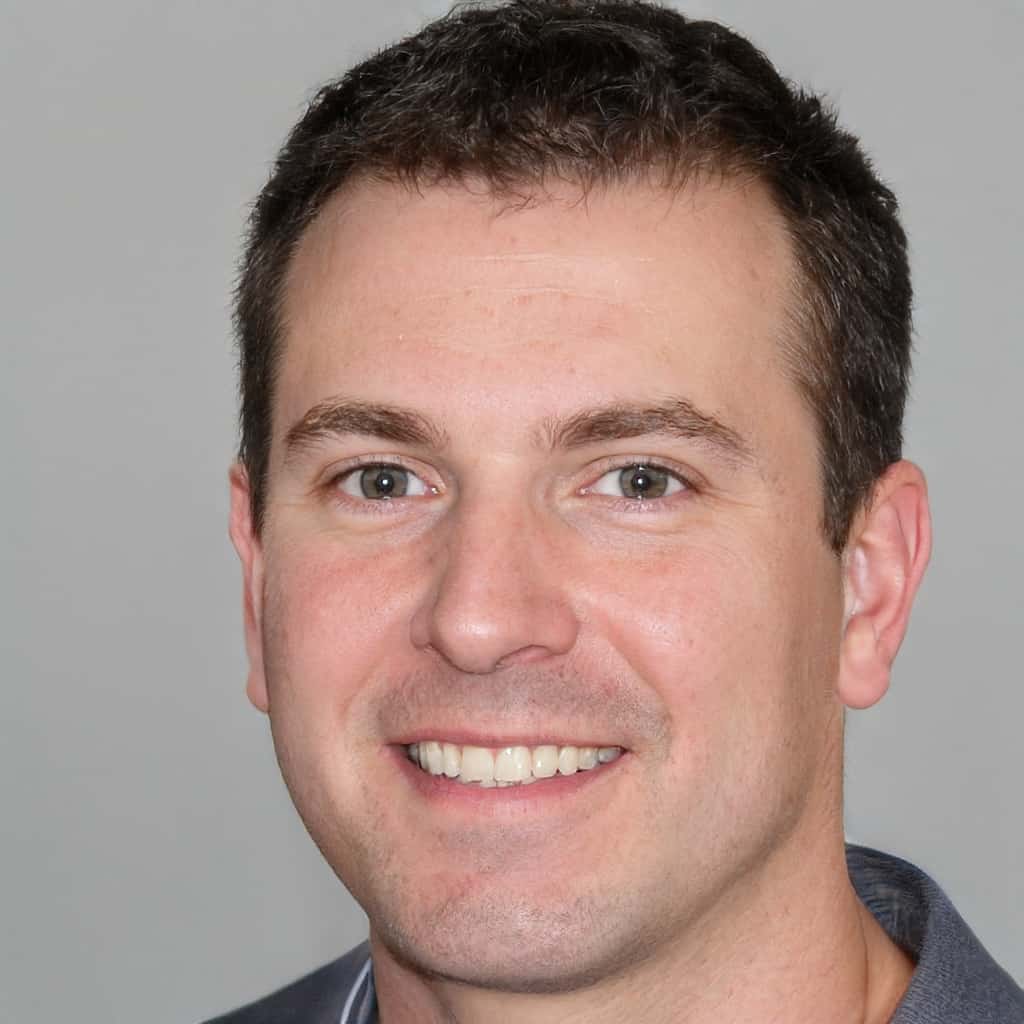 Mike Fellon was born and raised in Dallas, Texas. He inherited his hunting passions after his father John – he was fascinated by his stories, hearing how much attention, focus, dedication and patience he invested in shooting every animal. When he was old enough, his father first allowed him to shoot some cans and bottles with his shotgun, and then took him hunting – it was love at first sight. Mike has never stopped pursuing his hobby ever since.