The best scopes aren't always the lightest or sleekest. Indeed, sometimes you need a heavy-duty piece of equipment that can withstand significant punishment and work within a broad effective range. In cases like these, you need a scope like the SWFA SS 10×42.
---
SWFA SS 10×42 Overview
The SWFA SS 10×42 scope is a fixed magnification model, meaning you won't be able to swap between different zoom levels like you can with most other rifle scopes. But it's also equipped with a particularly detailed reticle that can help you land shots at multiple effective ranges. It offers several other benefits in addition to this effective reticle, such as generous eye relief and a set of functional and satisfying windage and elevation adjustment turrets.
The overall construction of the scope is solid, and you'll find that it works properly in any kind of weather. This pairs beautifully with the military-style crosshairs; in fact, this scope will be popular with anyone who spent time in the service.
As a slightly heavier than average optic, it's a little limited in terms of mounting options since it may become too heavy for some rifle builds. But the SWFA SS 10×42 scope is hardy and efficient as many other heavy-duty pieces of equipment, so it's a great pairing for other rifles that don't mind an extra ounce or two. Let's dive deeper into this optic and examine its major features and advantages.
Features:
Fixed 10x power

Rear focus dial

Parallax turret

Mil-style reticle
---
Reticle Type and Magnification Settings
Reticle Type and Magnification Settings
The SWFA SS utilizes a Mil-quad reticle, which is a style of reticle primarily used by the military and renowned for its precision and ability to help with estimating windage or elevation adjustments. It's a reticle that allows you to partially compensate for bullet drop, as well, though it isn't as detailed or reliable is a full-on bullet drop compensation reticle. Still, it's a great choice for this scope, in part due to its fixed magnification design.
That's right; instead of having multiple magnification settings to switch between, this scope is set at 10x power. This does limit its effectiveness for very close or very distant engagements, but it does ensure that the scope's various instruments and features are fine-tuned to be effective at this distance.
This scope features a rear focus dial instead of a side focus dial. This allows you to focus your scope without having an extra turret which you might accidentally bump. We think it's a good design choice all around even if it's a bit unusual for some scope users.
Eye relief is also great, measuring in at 3.9 inches. It's always the same since there's only a single magnification power available with this scope.
You can also check our Trijicon 1-8×28 review and Leupold Vx-3i review.
---
Ideal Range
If this scope can only be set to 10x power, what is it good for? Scopes with magnification powers are typically only effective at improving accuracy at ranges below 1000 yards, although accuracy efficacy is also largely determined by bullet caliber and the design of the attached rifle. The good news is that the majority of game hunts and target practice competitions for typical rifle platforms takes place at or below this range.
In other words, a fixed 10x scope like this one is going to be appropriate for the majority of hunting situations in which you'll need a scope for your rifle. The only exceptions are going to be distance shooting competitions or when trying to hunt game that necessitates a much larger distance between you and your target.
This scope offers a 3.9 m field-of-view at 100m. It's a versatile and effective piece of equipment that can both provide the focus and clarity you need to land shots at the upper end of its effective distance and follow moving targets that don't dart too quickly. 
---
Windage/Elevation/Parallax
This scope features several turrets that allow you to compensate for windage, elevation, and parallax. Keep in mind that all the values of these adjustments are in mils, or milliradians, which go with the mil-quad reticle discussed earlier. This can be tricky to learn for those used to MOA-style instruments.
However, these turrets are pretty decent all around. They click audibly with each increment that you shift them and can easily be re-zeroed as you adjust your position or sight in on nearer or more distant targets. They also tend to be stiff, making it difficult to accidentally jostle them out of position and require readjustments.
---
Mounting Options
You can mount the SWFA SS with either ring or rail-style mounts, so we would recommend going for the former due to the ultimate weight of the scope; it clocks in at 18.7 ounces, making it slightly heavier than many other rifle scopes on the market. Adding a rail on top of this will require more compensation on your part and may throw off your shot if you are used to a specific weight for your favorite rifle.
In terms of size, we found that 30 mm rings are a great match. These will be a very tight fit for some, however, so go slightly above if you're concerned.
Check our best quick detach scope mounts suggestions.
---
Durability/Weatherproofing
Like many of the best rifle scopes on the market, the SWFA SS is completely operable while in inclement weather. Its aluminum frame and special purging grants it waterproof and fog proof certifications, so feel free to take this in muddy or rainy conditions without having to worry about its performance.
It also comes with an excellent black matte finish. While this doesn't directly impact its durability, it might have an effect on your next hunting expedition. Matte finishes are popular among hunters because they reduce the chance of the sun causing a glare on your scope's surface. Such a flash could easily startle your target or give away your position, but matte finishes don't have this vulnerability.
Overall, we're impressed with the durability and dependability of this scope.
---
Best for Fixed Range Engagements/Hunts
Ultimately, the SWFA SS is a great scope for general hunting scenarios or for pairing with rifles especially effective at certain ranges. Its fixed magnification style does limit its versatility to some degree, but we think it would work wonderfully as a staple scope for a favorite weapon platform and ammunition type.
For instance, pairing it with an AR-15 with rounds effective at the 500-800-yard range would be a good idea. In a way, its lack of magnification settings makes it easier to use; you'll always know what to expect when you sight into the eyepiece.
---
Drawbacks
The biggest downside to this scope is its weight, even if it's not heavier than most by much. But at over 18 ounces, it's a general use rifle scopes on the market that doesn't also zoom in far beyond 10x. This will necessitate some getting used to by most users and, in our opinion, makes pairing it with rail mounts a bad choice.
Aside from this main concern, we think it's a phenomenal piece of equipment.
---
Concluding our SWFA SS 10×42 Review
We think the SWFA SS 10×42 scope is an excellent piece of hardware through and through. Its military-style reticle and fixed magnification are both interesting design choices you don't see as often as MOA reticles and variable magnification, making this optic all the more noteworthy for their inclusion.
To find out more about rifle scopes have a look at our guide on best air rifle scopes or Bushnell Engage review.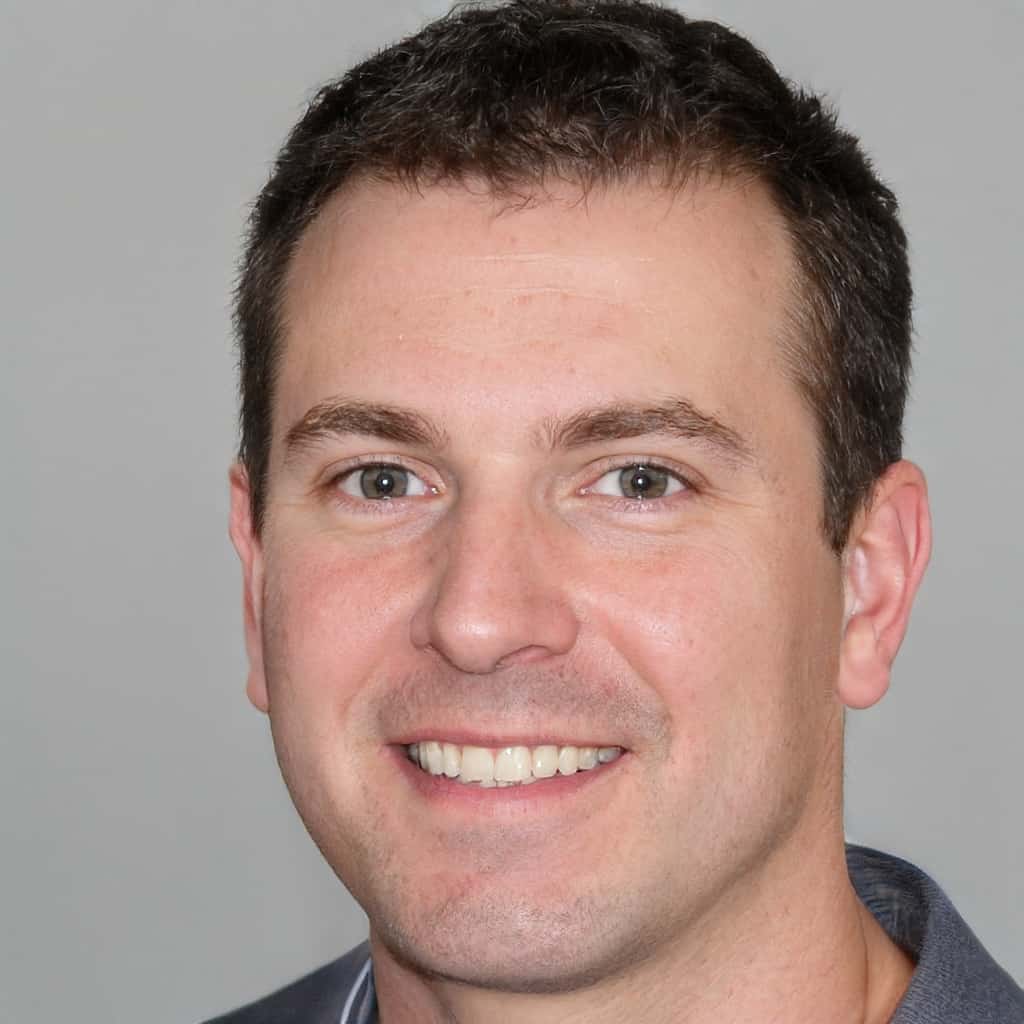 Mike Fellon was born and raised in Dallas, Texas. He inherited his hunting passions after his father John – he was fascinated by his stories, hearing how much attention, focus, dedication and patience he invested in shooting every animal. When he was old enough, his father first allowed him to shoot some cans and bottles with his shotgun, and then took him hunting – it was love at first sight. Mike has never stopped pursuing his hobby ever since.