Air rifle scopes aren't exactly the same as regular rifle scopes. After all, great air rifles need dedicated equipment, not some secondhand rifle hardware. Don't worry, though; we've already found the best air rifle scopes and are delighted to share them with you now.
Our air rifle scope reviews will explain which scope is perfect for your weapon based on your needs and what it provides.
---
What Makes an Air Rifle Scope Different from a Regular Rifle Scope?
Air rifles are rifles, so shouldn't regular scopes work just fine with them?
While you might think that, the truth is a bit more complex. For starters, air rifles operate differently from regular ballistic weapons. Rifles that fire bullets produce recoil that is generated when gas expands rapidly when the bullet is ejected out of the weapon's barrel.
Air rifles have a different kind of recoil mostly generated from the force when the spring compression, which propels the air pellet out of the barrel, releases. This recoil is distinct from bullet rifle recoil since it produces two forces: one that pushes the rifle into your shoulder and one that pulls the rifle forward as the compression spring hits the inner chamber inside the air rifle.
Why does this matter?
Scopes that are designed to withstand different types of recoil. So if you were to attach a regular rifle scope to your air rifle, there's a chance that it may receive damage or not function properly even if it is built to be durable when mounted on a regular rifle.
You can find regular rifle scopes that are so-called "air rifle rated". To that end, several of the scopes we selected below are examples of this type of attachment.
Secondly, regular rifle scopes aren't designed for the distance and movement of an air gun pellet. Pellet guns have different effective ranges as opposed to regular rifles, so the optics needed to properly magnify your accuracy and ensure proper holdover points, if there are any, will differ greatly between both types of weapons.
Put simply, air rifle scopes are designed to be accurate with air rifles whereas some regular rifle scopes have optics that are not designed for pellet guns and thus will not be accurate or provide proper magnification.
If you are interested to read more of our articles you can check our best scope for 6.5 Grendel review or our guide on the best crossbow scope in 2021. 
---
What Should You Look for in an Air Rifle Scope?
The best air rifle scope for your needs will have several features or elements that allow it to work beautifully with your chosen weapon. Let's go over the things to consider before you finalize the purchase.
Magnification Settings
Air rifles don't operate at distances anywhere near regular rifles, so anyone experienced with magnification ranges on typical rifle scopes might be surprised to find air rifle scopes with zoom settings of 9x or more. However, scopes rated for use with air rifles have different magnification standards, so these settings aren't necessarily the same ranges as you might expect with regular rifles.
That being said, many of the best air rifle scopes will feature magnification settings between 3x and 9x. Most air rifles can't be accurate over 100 yards, so these scopes are perfect for both air rifle competitions and for hunting small animals that are pests in your yard.
The ideal magnification setting for you might be different from someone else's, so we provided some excellent air rifle scopes with different zoom levels. This will allow you to choose the best scope for your effective range.
None of our scopes are "fixed" magnification models. These types of scopes don't have more than one setting and are not as versatile as their variable magnification counterparts.
---
Does it Have a Parallax Knob?
Many of the best air rifle scopes will include a parallax adjuster turret or knob on the side. This can allow you to adjust or eliminate parallax you experience, which can be very distracting when sighting through an air rifle scope. Since air rifles don't operate at ranges beyond 100 yards most of the time, parallax can really be a negative force on your accuracy.
We provided several excellent air rifle scopes below that can handle parallax for you.
---
Lens Quality
The best air rifle scopes will also have excellent lenses. These include lenses with defensive coatings that can protect them from dust or debris damage or coatings that can improve their light transmission and, thus, your accuracy.
Many of the best scopes also have illuminated reticles that can let you make excellent shots even in low light conditions. Certain reticles are "BDC" type, meaning they have special holdover points that can help you compensate for bullet (in this case, pellet) drop when you try to hit shots at a distance.
Because reticles and lenses are important, we only provided the best air rifle scopes with fantastic lenses for your consideration below.
---
The 5 Best Air Rifle Scopes
---
1.

UTG 3-9X32 1″ BugBuster Scope
Check Price on Amazon
Check Price on OpticsPlanet

This affordable air rifle scope is a perfect choice for close-range critter hunting or air rifle competitions. It has magnification settings between 3x and 9x and has some of the best lenses on the market for air rifle scopes; the lenses are coated with a special Emerald substance that increases how much light they can collect, even in low light conditions.
It further features a pair of zero lockable and resettable turrets, plus an adjustable objective to get rid of parallax distortion. This scope also has a 2-inch sunshade, flip-open lens caps, and quick-detachable mounting rings. In short, purchasing just the scope will also provide you with all of the accessories you need to complete your air rifle kit.
Illuminated Reticle
This scope's reticle can be illuminated in either red or green. This allows you to accurately track your targets or knock out small animals even in the dark, making this a great scope for air rifle use for property patrol or for general pest elimination.
Pros:
Comes with some key accessories

Turrets are zero lockable and resettable

Can reduce parallax

The reticle can be illuminated
Cons:
Small size can be uncomfortable for some
The Final Verdict
This effective air rifle scope is a great choice in terms of value for money. Not only is the scope itself built with excellent features, like multicoated lenses and resettable turrets, but you also get several key accessories that will keep the scope functioning for a long time to come and help you install it on your favorite air rifle.
---
2. Hammers 3-9×32 AO Air Rifle Scope with One-Piece Mount
Hammers' first scope on our list has magnification settings between 3x and 9x, just like our last pick. It also comes with an adjustable objective to help you handle parallax at closer or farther distances, plus windage and elevation turrets to help you hit your targets no matter what conditions you face.
It has an anodized black matte finish, as well. Not only does this keep you from drawing attention to yourself from your target, but it also reduces the corrosive damage that the scope might incur if exposed to watery or foggy conditions. This extra durability is a great bonus.
1-Piece Mount
Mounting the scope on an air rifle is incredibly easy thanks to the included mount that comes with the purchase. It has a built-in stop pin and three clamping screws to help you mount it tightly onto most air rifle models. As a result, it's a scope that possibly fits the most air rifles in total compared to the other scopes we've reviewed.
Pros:
Has a black matte anodized finish

Comes with mount for most rifles

Comes with adjustable objective

Has finger-resettable turrets
Cons:
Turrets can slip from time to time
The Final Verdict
This air rifle scope is a great choice if you are concerned about your rifle's ability to accept a mount. It also provides great value for money since the mount comes included with the purchase. Its other aspects, like it's adjustable objective and black matte finish, make it an even better bargain.
---
3.

Mantis 3-9x32mm AO Mil-Dot Air Rifle Scope
This 3x-9x air rifle scope is very affordable and features one of the most precise reticles among air rifle scopes. It also provides a bright and clear sight picture since it has some of the best optics around. It's a very precise piece of equipment and mounts easily without the need for lots of tools.
This scope is also excellent thanks to the windage and elevation adjustment turrets. These are designed to rotate smoothly without snagging, although they don't click often or at all. You can also use the adjustable objective to eliminate the effects of parallax on your next shot. Taken together, this scope is designed to facilitate excellent shots at long ranges with your favorite air rifle.
Built to Last
This air rifle scope is among the most durable on the market. It's made with heavy-duty aluminum and has a black matte finish to keep you hidden within the environment as you plan to ambush a small animal. The scope is waterproof, fog proof, and has a good amount of shock resistance built into its tubular design.
Pros:
Made of durable aluminum

Perfect to use in any weather

Has an adjustable objective

Black matte finish
Cons:
The Final Verdict
This air rifle scope is super durable and is a perfect choice for air rifle users that will spend lots of time in the wilderness or in inclement weather. It's also one of the most precise air rifle scopes on the market thanks to its adjustable objective and phenomenal reticle. Overall, it'll be a perfect choice for many air rifle enthusiasts.
---
4.

Bushnell 

3-9X40mm

Riflescope
Check Price on Amazon
Check Price on OpticsPlanet

This Bushnell model is a rifle scope that can be used with air rifles along with regular weaponry. Despite this versatility, it's one of the most affordable scopes you can find for air rifles and features magnification settings between 3x and 9x. It also offers 3.3 inches of eye relief, so even air rifles with more recoil won't give you much trouble so long as the scope is installed.
It features a fast-focus eyepiece and 100% waterproof and fog proof construction. The fingertip windage and elevation adjustment turrets are easy to use and click audibly with each increment moved.
Dusk and Dawn Brightness Optics
These lenses are coated with a proprietary Bushnell process that increases the light collection they are capable of in low light conditions. Basically, these lenses are great for providing a bright and clear sight picture during any time of day, even dusk or dawn. These lenses also help to dispel distortion.
Pros:
Has excellent lenses for low light shooting

Turrets are great

Can be used in any weather

Has great eye relief
Cons:
Crosshairs are a bit thick for precision shooting
The Final Verdict
This air rifle scope is a great choice for air rifle enthusiasts who spend their time in the early or waning hours of the day hunting pests or practicing their shots. The special lenses are truly remarkable and are combined with an excellent eyepiece and a durable body. All in all, it's a great pick from a well-known rifle scope maker.
---
5.

Hammers 4-12X40AO Air Gun Rifle Scope

Our last scope is from Hammers as well, although this offering has zoom settings between 4x and 12x. This can let you use your air rifle at more extensive ranges than you might have initially expected. It features a fine-tuned adjustable objective and a fast-focus ring to help you easily target your next critter and keep them in your sights across all of its magnification levels.
It's made from a single tubular design that has high shock resistance and can continue to perform even with high impact air rifle models. The finger adjustable turret screws are similarly durable and designed to continue working even under heavy use.
1-Piece Scope Mount
Like the last Hammers pick, this air rifle scope comes with a mount in the purchase. This one offers four clamping screws and a stop pin to keep the mount aligned and tight against your rifle's body. Again, this is perfect for air rifles that offer considerable kick that might shake off lighter or looser mounts.
Pros:
Comes with a mount

Offers great range for an air rifle

Has adjustable objective

Body offers high shock resistance
Cons:
Turret zeroing could be better
The Final Verdict
This exceptional air rifle scope is a great choice if you want to ensure that it will remain mounted to your air rifle even if it produces lots of recoil with each shot. Its other aspects are similarly excellent, such as its adjustable objective and its finger adjustable turrets. It's a fantastic scope for the asking price.
---
Frequently Asked Questions
What is an Air Rifle Scope?
An air rifle scope is attached to the top of your air rifle through a mount. It (theoretically) lets you hit your target more frequently and accurately because it magnifies the image, which you might struggle to see if you didn't have one.
Is an Air Rifle Scope necessary?
That depends on how you intend to use your air gun. You don't really need one if you're throwing cans from 30 feet. Actually, without a scope, it would probably be a lot more enjoyable because there will be little to no skill involved at that range (assuming your scope is working of course).
However, if you're hunting or shooting at targets that are a little further away, you might want to consider a scope.
However, there is another reason why some individuals choose to purchase a sight for an air rifle. They are just interested in electronics, technology, and scopes.
What is parallax?
A lot of folks are perplexed by parallax and simply leave the knob alone. You don't need to worry about it if you're plinking or firing at close range targets. However, just so you're aware, here's a definition of parallax.
You can use a setting called parallax to help you focus. Yes, it is distinct from the real focus dial located near your eye.
Your reticle will adjust to the target objective as a result of the parallax. This means that, unlike focus, which varies from shooter to shooter, the distance between the target and the reticle is more important.
The issue arises because it's impossible to remain perfectly dead-center behind your rifle! When you hold your rifle still and stare through the scope at a distant target, your reticle will shift around on the target if you move your head slightly left or right. The parallax shift is the name given to this movement, and your parallax adjuster will allow the reticle to appear on the same plane as the target, thereby erasing it.
How Far Will An Airgun shoot?
It depends on a number of factors, like the type of gun, its age, the type of pellet used, the weather, and so on.
A 177 pellet can fly roughly 400 yards with an ordinary rifle, according to estimates. When it gets there, however, it won't have much power.
How Much Do Airguns Cost?
You can certainly get a nice rifle for less than $100. In fact, if you choose, you can enter into this activity for less than $50. You can, however, spend more than $1,500 on a PCP if you choose. It all comes down to what you want and how much you're willing to spend.
Can An Air Rifle Kill?
They can, however, cause fatalities, and this has happened in the past. When youngsters are not monitored or when people make minor mistakes, serious safety issues can arise.
Often, injuries occur as a result of assumptions — for example, presuming the gun is not loaded when it is.
---
Conclusion
Ultimately, any of the above air rifle scopes will be a great choice for either target practice or for keeping your property clear of pests. Just make sure to choose one of the Hammers scopes with mounts if you don't already have a good mount ready for your air rifle before purchasing. Good hunting!
If you want to read more of our articles have a look at our full guide on why you should use rifle scopes or review on the best scope mounts for M1A.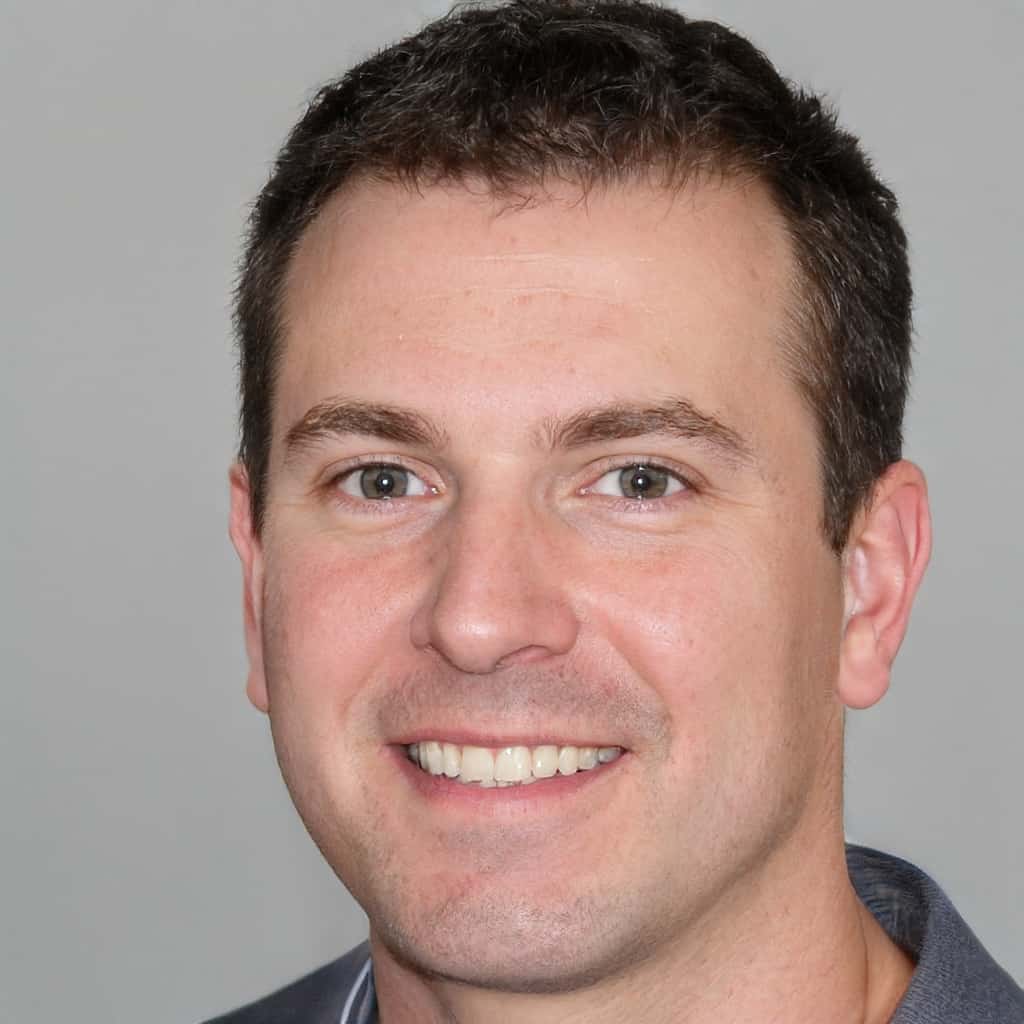 Mike Fellon was born and raised in Dallas, Texas. He inherited his hunting passions after his father John – he was fascinated by his stories, hearing how much attention, focus, dedication and patience he invested in shooting every animal. When he was old enough, his father first allowed him to shoot some cans and bottles with his shotgun, and then took him hunting – it was love at first sight. Mike has never stopped pursuing his hobby ever since.