Reticles are meant to help you hit your targets, but sometimes they can actually be difficult to see. Reticles that are similar colors as the environment or which blend in with the fur of your ideal game can seem to disappear, compromising your accuracy.
That's why scopes with illuminated reticles were designed in the first place. Yet finding the best illuminated reticle scope for your next hunting expedition takes lots of research and browsing. To make things easier for you, we put this guide together that features the best illuminated reticle scopes on the market. We'll also show you some helpful tips to show you how to find the best scope for your unique needs. Let's begin!
Why is an Illuminated Reticle Scope Helpful?
Many people have a misconception about the purpose of illuminated reticles. They think that reticles which glow are supposed to light up their target or somehow allow them to hit an animal in complete darkness accurately. That's not what illuminated reticles are for.
Instead, think of illuminated reticles as assistants to help you see your reticle against your target. Basically, reticle illumination makes a reticle easier to spot on your end, allowing you to better line up the optics and take an accurate shot.
This can be helpful during certain hunting scenarios when your reticle's natural color blend in either with the background environment or with the fur of your animal target. Lighting up your reticle can make it more distinct and easier to place correctly.
This isn't to say that illuminated reticles aren't helpful in low light conditions. Indeed, low light environments or times of day often make even visible reticles appear to be less vibrant or clear. In these situations, reticle illumination is certainly a blessing, especially since many illuminated reticles have control knobs to let you dictate exactly how bright or dim the reticle actually is.
Overall, it's best to think of illuminated reticles as advanced accuracy tools. They can help you make an accurate shot, but they can't replace poor marksmanship or let you perform miracles in pitch blackness.
Any Disadvantages?
This isn't to say that you should always use an illuminated reticle over a standard one. For instance, many illuminated reticle scopes feature additional control knobs and batteries. These add additional ounces to the overall weight of a scope. In addition, illuminated reticles are oftentimes slightly less durable than lenses with glass etched reticles.
However, an illuminated reticle can be a great choice despite these drawbacks.
---
What to Look For in an Illuminated Reticle Scope?
Let's go over the common things you should consider when selecting the best illuminated reticle scope for your needs.
Are you shooting with something different? Check our air rifle scopes and crossbow scopes guides.
Magnification Ranges
Obviously, the available magnification ranges of a given rifle scope will matter greatly for its effective range. Most common hunting engagements take place below 1000 yards, so magnification settings at 10x or less are usually fine for most rifle scope owners. However, magnification settings greater than 10x can let you zoom in past 1000 yards with clarity; these kinds of scopes are ideal for target shooters or for hunting stationary targets.
We've provided illuminated reticle scopes with several different ranges of magnification so you can pick the perfect scope for your typical hunting scenarios or needs.
---
First or Second Focal Plane?
You next need to consider whether the illuminated reticle rests on the first or second focal plane. First focal plane reticles will gradually become larger as you zoom in and smaller as you zoom out. This allows the reticle's windage and elevation holdover points to remain accurate even as you change the magnification.
On the other hand, second focal plane reticles never change size even as you flip between zoom settings. They are usually truly accurate at one level of magnification specified in a scope's manual; for all other zoom levels, you'll need to estimate the accuracy of holdover points in your head.
Both types of scopes have their proponents and advantages or disadvantages. Thus, we provided several scopes with both types of reticles for your consideration below.
---
Brightness Settings
The best illuminated reticle scopes will include controls, usually in the form of an adjustable turret, to let you change how vibrant the reticle actually is. This is great not only for personal comfort but for adapting the reticle to different light levels in your environment. You should always try to find illuminated reticle scopes with at least a few different brightness settings instead of a single "on or off" reticle switch.
---
Multicoated Lenses
You should also prioritize finding scopes that incorporate multicoated lenses. Not only are these more durable, and thus more valuable since they won't break as easily, but they also provide better light transmission and a better ending sight picture for your scope. These help you maintain greater accuracy and work excellently with illuminated reticles.
All the scopes below have brightness settings and multicoated lenses.
---
The 6 Best Illuminated Reticle Scopes
---
1. Burris Optics II Riflescope 8-40x50mm
Check Price on Amazon
Check Price on OpticsPlanet
This illuminated reticle rifle scope features magnification settings between 8x and 40x, affording a wide stretch of effective ranges and making it an ideal rifle scope for a huge number of cartridges or weapon platforms. It also utilizes a 50 mm objective lens, providing a great field of view even at the higher end of its zoom settings.
This scope also features a first focal plane illuminated reticle that is a perfect pick for low light shooting conditions. The lenses have been coated to improve light transmission and durability overall. The reticle's illumination settings can be controlled via its own dial.
Excellent Turrets
This scope features some of the best zero-click stop adjustment turrets on the market. Not only is there a pair of turrets for windage and elevation, but there's also an included parallax turret to let you handle the effects of this condition at longer ranges. Each turret operates with great sensitivity and produces an audible click for each increment shifted.
Pros
Adjustment turrets are phenomenal

Features a great lens set

Durable overall

Has parallax knob
Cons
The Final Verdict
All in all, we were very impressed with this rifle scope. Not only does it have an excellent illuminated reticle that can be capably controlled, but it also features phenomenal adjustment turrets to help you land more distant shots.
---
2. Trijicon TR23 AccuPoint 5-20×50 Riflescope
Check Price on Amazon
Check Price on OpticsPlanet
Trijicon enters the game with this 5x to 20x riflescope. It also features a 50 mm objective lens to provide excellent light transmission and a great field of view. These lenses are multicoated to improve clarity even greater than many other scopes on the market. You can expect zero distortion when using the scope even at distant ranges.
That's partly because of its windage and elevation adjustment turrets and a side-mounted parallax turret. The rest of the scope features aircraft-grade aluminum housing to protect the interior from inclement weather and ensure that it continues to function even on harsher hunting expeditions.
Fantastic Reticle
This scope's illuminated reticle is among the best of the best. With a zero forward emission design, the reticle won't accidentally project illumination from the objective lens, potentially ruining your shot or challenging your accuracy. Even better, this illuminated reticle is provided without a battery; instead, it uses a tritium phosphor lamp. As a result, you won't have to worry about the reticle suddenly dimming when you need it most.
Pros
Reticle doesn't need a battery

Great for inclement weather

Reticle doesn't produce contaminating illumination for lens

Lenses are multicoated
Cons
The Final Verdict
This phenomenal rifle scope features an illuminated reticle that doesn't require a separate power source, which both frees up a little extra weight for your ideal rifle build and ensures consistent performance even on long hunting trips.
You might be interested in our Trijicon Accupower 1-8×28 review.
---
3.

Athlon Optics 6-24×50 (FFP) Illuminated Reticle Gen 2
Check Price on Amazon
Check Price on OpticsPlanet
Athlon Optics is one of the best names and the rifle scope business, and this model shows us why. It features a set of lenses that can magnify between 6x and 24x with a 50 mm objective lens. These lenses are multicoated to improve light transmission and, more importantly, increase color contrast across the spectrum.
It's also made with aircraft-grade aluminum and has been argon purged; this ensures excellent waterproof performance. Even the turrets are significantly more durable than many comparable models, featuring tactile and audible feedback.
Glass-Etched Reticle
Not only does this scope possess an excellent illuminated reticle, but it's also been etched straight onto the glass. This eliminates one of the chief concerns about illuminated reticles as a whole, and it ensures exceptional visibility with durability.
Pros
The illuminated reticle is etched onto the glass

Lenses are multicoated

Turrets offer tactile feedback

Great for any weather
Cons
Low eye relief at high power

Turrets don't lock
The Final Verdict
This durable rifle scope has one of the hardiest illuminated reticles on the market, and overall smart design with features to complement this major feature.
---
4.

UTG 3-12X44 30mm Compact Scope

Check Price on Amazon
Check Price on OpticsPlanet
This UTG compact scope is a great example of an optic with a high-quality illuminated reticle. It's set against so-called "emerald" lenses, which describe a specialized coating that boosts durability and light transmission across the board. The result? Better accuracy for those who use this compact optic with their hunting rifles.
But it's a great pick for other reasons as well, such as the mil-dot reticle that comes in 36 colors in total. Users can swap between this illuminated reticle using a specialized side dial that clicks audibly with each new choice. But this scope is an even better pick for high recoil rifles since it comes with special circuitry and housing to ensure that illumination is uninterrupted regardless of recoil strength.
The rest of the scope is similarly well-designed, being made of an aircraft-grade aluminum tube designed for weatherproof functionality. It's even tough enough to resist shock damage from dropping or banging the scope against the environment. Add to that flip-open lens caps and an included sunshade and you got a great optic on your hands.
Zero Locking and Resettable Turrets
We also really like this compact optic thanks to the zero-locking and resettable windage and elevation adjustment turrets. These have tactile and audible feedback with each adjustment, so it's easy to make these changes without looking at the actual values on the dials.
The scope overall comes with a lifetime warranty for even more value for money.
Pros:
Has an illuminated reticle that can be set to 36 different intensities

Has resettable windage and elevation adjustment turrets

Comes with several great accessories

Comes with a lifetime warranty

Built to last and design for weatherproof function
Cons:
The edge of your field-of-view might be a little fuzzy due to the durable coatings
The Final Verdict
This illuminated reticle optic is a quality piece of equipment from UTG, featuring excellent lenses, great windage and elevation adjustment turrets, and several other aspects that make it not only affordable but excellent for any experienced rifle user.
If you are interested you can also check our VX-3i review.
---
5.

Vortex Optics Crossfire II 6-18×44

V-Brite Illuminated MOA
Check Price on Amazon
Check Price on OpticsPlanet
Vortex's Crossfire line is well known, and this rifle emphasizes its greater features. It features magnification powers between 6x and 18x with a 44 mm objective lens. This lens is multicoated to provide better light transmission and a clear view each time you use it.
But this scope also has a great solution to the parallax problem that many long-distance shooters run into. An adjustable objective is included in the scope's build, allowing you to compensate for this condition without needing to tack on an extra turret. The windage and elevation turrets already installed are capped and finger-resettable to zero, making them fine additions to the hardware as a whole.
Great Eye Piece
This scope features one of the best eye boxes around. It's very forgiving and allows you to sight into your target even from afar quickly. It also features great eye relief across all of its magnification powers.
Pros
Fantastic turrets

Adjustable objective for parallax

Plenty of eye relief

The eye box is forgiving
Cons
Illumination can be weak for some light conditions
The Final Verdict
This scope's eyepiece and fantastic lenses are just the start. A durable build and some of the best turrets on the market complete the picture and make it a worthy choice for any hunter or discerning marksman.
It's also one of the best Vortex scopes.
---
6.

TRUGLO TRU-BRITE 30 Series Illuminated Tactical Rifle Scope


TRUGLO offers another high-quality illuminated reticle scope. The TRU-BRITE 30 Series optic is an excellent piece of equipment forged from a single piece of aircraft-grade aluminum. This affords it fantastic durability, although it's a little heavier than average at 2.2 pounds.
Still, it'll continue working no matter what, even in inclement weather, due to the materials used. A limited lifetime warranty ensures that you get your money's worth with this purchase.
But the scope is also great since it comes with a reversible and offset scope mount made of aircraft-grade aluminum. So mounting the optic on your rifle is fast and easy. The attached windage and elevation turrets are top-tier and offer tactile feedback so you can hit targets at greater distances. Since the scope magnifies from 3-9x with a 42 mm objective lens, these turrets will likely be used often.
The eye relief is also great. You get 4 inches of eye relief at 9x magnification, ensuring that even high recoil rifles won't cause the optic to buck into your orbital bone painfully. 
Dual Color Illuminated Reticle
The reticle is also phenomenal for a few major reasons. For one, it's a dual-color reticle that can be displayed in either red or green. You can adjust the brightness and color using a side-mounted dial that's easy to reach.
But the reticle is also etched directly onto the lens glass. Therefore, you can use the reticle without any illumination settings at all and it won't vibrate or shake away even under heavy recoil. It's a reticle you can rely on even after lots of use.
Pros:
The illuminated reticle is etched on the glass for greater durability

The illuminated reticle comes in two colors

Excellent windage and elevation adjustment turrets

Good durability and lens light transmission

Comes with generous eye relief, even at high magnification
Cons:
A little heavier than average
The Final Verdict
All in all, the TRU-BRITE 30 Series offers an excellent shooting experience and has one of the best illuminated reticles on the market.
---
Frequently Asked Questions
What is the purpose of an illuminated reticle scope?
Internal lights in an illuminated scope provide an illuminated reticle. This can assist you see the reticle in low-light situations like pre-dawn, twilight, rainy, snowy, or cloudy weather. An illuminated reticle can also be utilized to add contrast to a target that has been darkened by color or a shadow. A dark brown elk standing in the shade of a tree, for example, may be difficult to recognize with a non-illuminated reticle.
A tiny LED is used to illuminate an illuminated reticle. The LED in most lit scopes is red, but some utilize green or amber. These hues are utilized because they can be seen in low light yet do not force the pupil of the eye to compress as much as white light, retaining natural night vision.
The use of an illuminated scope is the same as that of a non-illuminated scope. Because most states base legal hunting hours on local dawn and sunset, hunters who desire to hunt at the start or end of the day may benefit from employing the illuminated reticle function on an illuminated scope. You can turn off the illumination feature for the rest of the day or utilize it selectively depending on the lighting conditions of your target.
Is an illuminated scope worth it?
If it improves the clarity of your sight image when hunting, an illuminated scope is well worth the money.
While an illuminated scope can help you aim and shoot more precisely, whether it's worth it or not is totally up on whether or not you require the scope.
Does an illuminated reticle function without batteries?
Yes, an illuminated reticle can function without the use of a battery. The reticle is exclusively illuminated by the battery, therefore once the power runs out, the reticle will revert to its original black color.
Which illuminated reticle scope is best for deer hunting?
The ability of a deer hunting scope to retain zero and offer repeatability determines its quality. It should also have excellent optical clarity and be dust- and water-resistant.
Because deer are most active at dawn and twilight, a scope with high-quality glass, a large aperture, and a multi-coated lens is preferable.
The finest illuminated scope for deer hunting should be easy to transport, operate, and mount.
In a hunting game, every second matters, so you must always be ready to aim and fire at the target. The scope should be pleasant to wear and provide adequate eye relief.
What is the ideal scope for pitch dark or low light conditions?
It's critical that you select a rifle scope that meets your requirements. It's preferable to have an illuminated reticle scope that works with night vision if you're going to use a night vision optic.
If you don't plan on shooting at night, though, it's not necessary to invest in night vision compatibility.
Shooting in dawn and dusk requires a sight with a greater magnification range, while long shots in the dark require a bullet drop compensator and an illuminated reticle.
Some scopes have fully lighted reticles, but most have partially illuminated reticles, so choose the kind that will help you aim more precisely.
---
Conclusion
All in all, the best illuminated rifle scope for your unique needs will offer the correct magnification range, be durable enough to withstand your travels, and likely be waterproof so it can function in any kind of weather. Hopefully, one of our favorite models above is an ideal fit for you. Good hunting!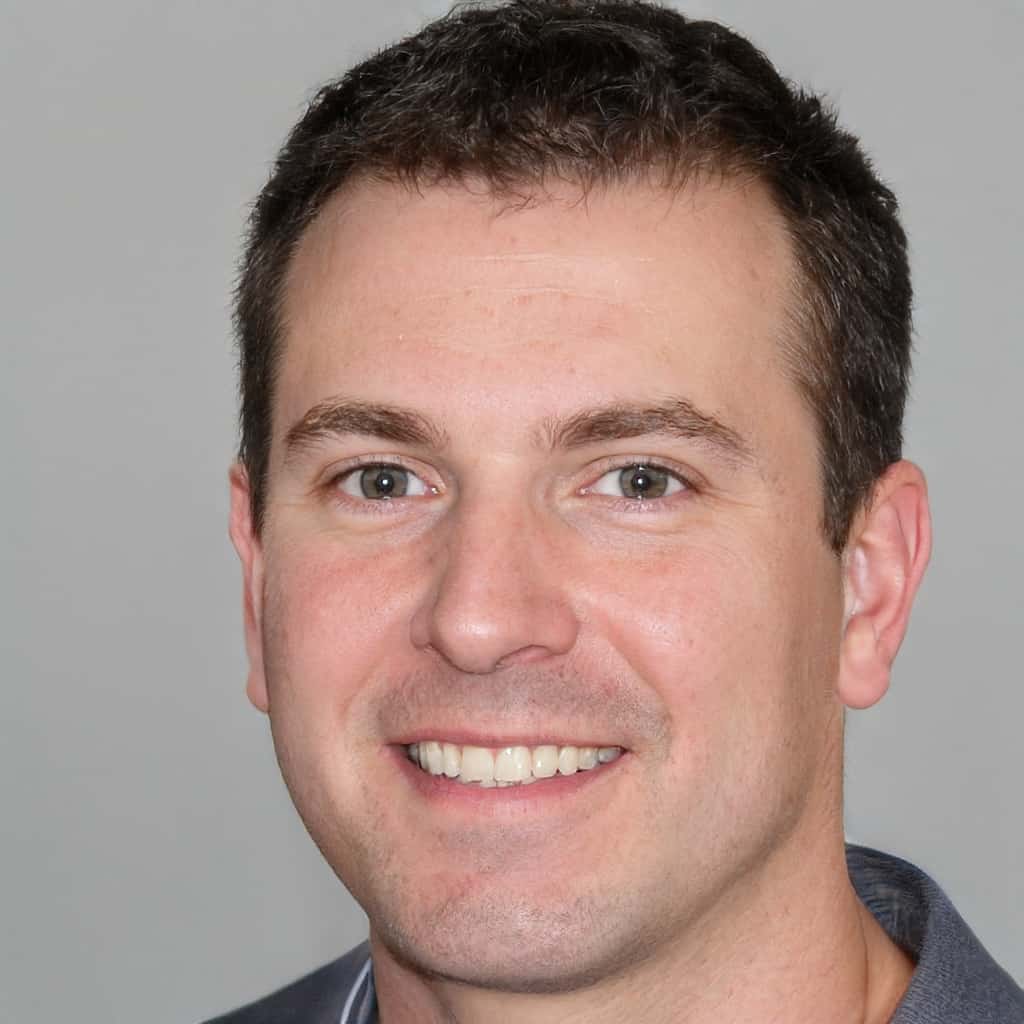 Mike Fellon was born and raised in Dallas, Texas. He inherited his hunting passions after his father John – he was fascinated by his stories, hearing how much attention, focus, dedication and patience he invested in shooting every animal. When he was old enough, his father first allowed him to shoot some cans and bottles with his shotgun, and then took him hunting – it was love at first sight. Mike has never stopped pursuing his hobby ever since.